Vinland Saga debuted in 2019 with its first season, and its fascinating tale of Norse myths instantly demanded attention. Studio Wit's amazing visuals and their ability to capture Makoto Yukimura's manga couldn't have been any better. And with the anime now being named among the best ever to have been made, when can we expect to see Vinland Saga Season 2?
Luckily, the increasing popularity and demand for more have already led to the confirmation of the second season. Crunchyroll announced back in July 2022 that Vinland Saga Season 2 is in development. That news was soon followed up with lots of updates. With the anime's return imminent, here's everything we know so far about it.
What's the Release Date of Vinland Saga Season 2?
Currently, Vinland Saga Season 2 is scheduled to debut on January 9, 2023. That's a rather surprising announcement, as the anime had only been confirmed to receive a sequel very recently. Along with new trailers, many key visuals have also been revealed showcasing the new characters.
You'll also be relieved to know that Vinland Saga Season 2 will also have 24 episodes like the first season. The anime pretty much nailed what you'd expect from a Viking story anime, so anime fans couldn't be happier about it being renewed this quickly.
Where Does Vinland Saga Anime End in the Manga?
Vinland Saga Season 1 ended in chapter 54 of the manga. The anime has 24 episodes in total – with the last one ending in the fifty-fourth chapter. Both the episode and chapter are titled "End of the Prologue". So if you can't wait for Vinland Saga Season 2 to come out, you can start reading what happens next from chapter 55.
That also means that the first episode of Vinland Saga Season 2 will start from chapter 55 of the manga, which is titled "Slave". As for why exactly the chapter is titled that, it's because it'll be about Thorfinn's days living as a slave until he finds a way to become a free man again. But if you're wondering about the specifics, then you can read more about that down below.
Episodes will be released weekly after the anime officially commences. So if you ever find yourself biting your nails, wondering what happens next, you can switch to the manga at any moment.
Every episode of Vinland Saga Season 2 will cover about two chapters, so depending upon which episode you want to read the manga after, you can skip the designated amount of chapters.
Is Studio Wit Making Vinland Saga Season 2?
Studio Wit was behind the absolutely jaw-dropping depictions of Vinland Saga Season 1. But this time around, you'll be flabbergasted to know that Studio MAPPA has taken over the franchise. Featuring "River" by Anonymouz
Wit's been having a tough time lately as it first lost Attack on Titan and now Vinland Saga Season 2 to MAPPA. Though the reasons for the transfer remain shrouded in mystery, you shouldn't be worried, as almost the entire crew that made season one will be working on the sequel. And besides, Studio MAPPA does a darn good job at bringing manga panels to life.
What Will Be the Story of Vinland Saga Season 2?
The first season had a shocking ending as Askeladd murders King Sweyn so that the Vikings wouldn't invade his homeland Wales. But shortly after, Askeladd is put to the sword by Canute. Thorfinn arrives moments later and attacks Canute as he was supposed to be the one to kill Askeladd and avenge his father's murder.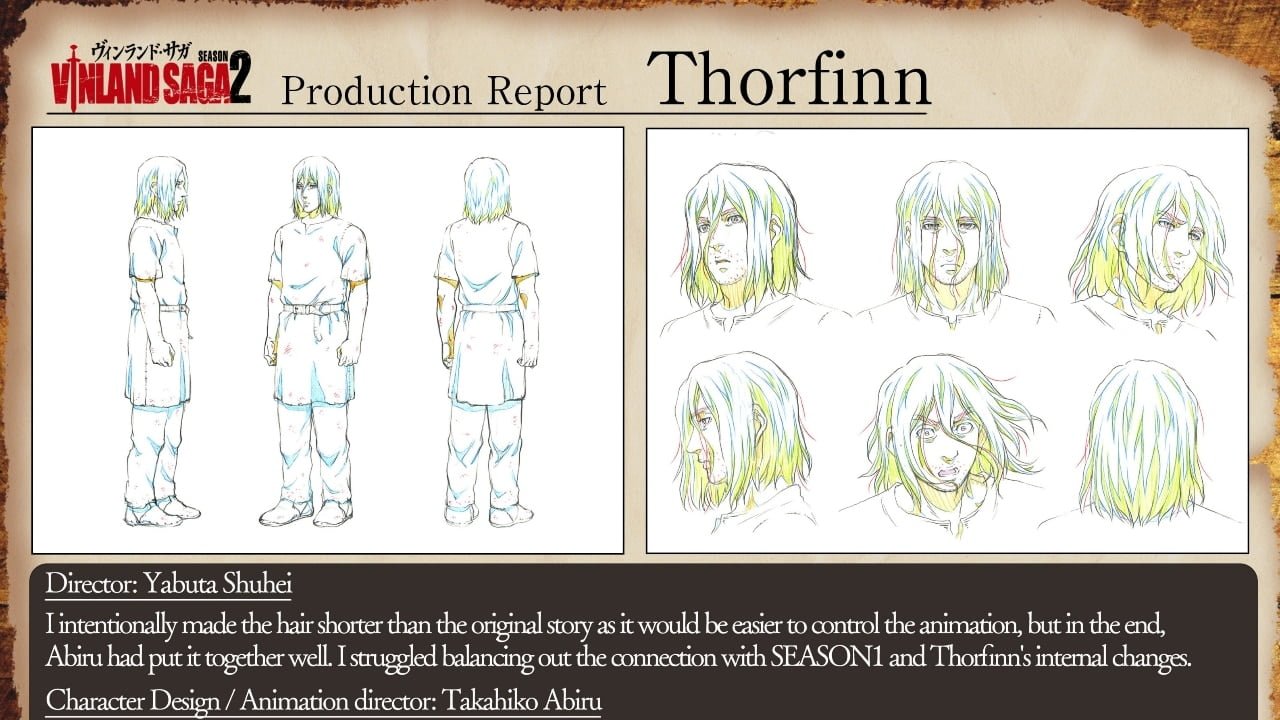 In Vinland Saga Season 2, you'll see the events of the Slave Arc unfold next, which shows Thorfinn, who's now a slave because of his actions, trying to escape captivity with the help of a newfound ally. That ally turns out to be Einar. Who's revealed to be a fellow slave brought by their owner Ketil to tend to his fields. Something that you should note, though, is that this part of the story picks up after a time skip. So expect to see some character design changes along the way.
While on the other side of the world, the now King Canute is struggling to bring about the peaceful age that he so direly wanted. Although his ascension stopped the attack on Wales, the Viking army set its sights on neighboring areas instead. This is shown as an attempt to bring about his dream of a peaceful "promised land" to fruition.
Winds of Change
According to the studio, the sagas you'll be witnessing are the "The Story of a True Warrior", and "The story of Atonement and Salvation", which, as I said before, take place beginning from chapter 55 onwards and are included in the Slave Arc.
Another change that you'll notice in Vinland Saga Season 2 will be that Thorfinn, from here on out, becomes a bit docile. After Askeladd's death, Thorfinn lost the only purpose he had in life— revenge. Becoming a slave and meeting Einar also makes Throfinn reflect on much he has done, especially on the pain he caused others while on his path.
There will still be a hefty amount of action. Though Thorfinn's character is shown to develop with time and he slowly tries adopting the lifestyle of his father Thorrs, so unfortunately, you won't see him regularly go into a fit of rage like he used to.
Vinland Saga Season 2 Cast & Characters
As mentioned before, Vinland Saga Season 2 will be made by Studio MAPPA instead of Wit. But fortunately, the main cast and crew of the anime will remain the same. Both director Shūhei Yabuta and writer Hiroshi Seko are returning for the second season. And the same goes for the voice cast as well.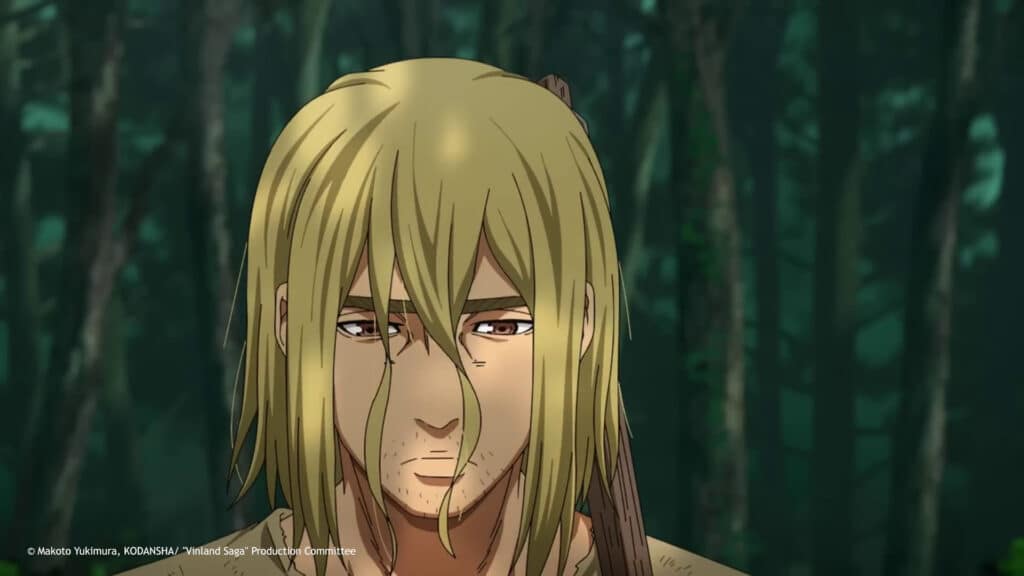 Here's a list of the main characters you'll be seeing as well as their voice actors:
| | |
| --- | --- |
| Character | Voice Artist |
| Thorfinn | Yuuto Uemura |
| Canute | Kensho Ono |
| Thorkell | Akio Ootsuka |
| Bjorn | Hiroki Yasumoto |
| Leif | Yōji Ueda |
| Einar | Shunsuke Takeuchi |
| Arnheid | Mayumi Sako |
| Snake | Fuminori Komatsu |
| Thorgil | Yuu Hayashi |
| Ketil | Hideaki Tezuka |
Vinland Saga Voice Actors
This is just a glimpse of the characters you'll be meeting when Vinland Saga Season 2 returns in January. There are a lot more twisted and hopeful characters that'll be introduced, but that's something you'll find out soon enough.
Where Can I Watch Vinland Saga Season 2?
Vinland Saga Season 1 originally aired on Crunchyroll. But nearly 3 years later, the anime was licensed for a Simulcast release, and it eventually arrived on Netflix in early July 2022.
Luckily, the second season will be streaming from day one on both Crunchyroll and Netflix. So you needn't worry about waiting a couple of years this time around.
Will Vinland Saga Season 2 Be Released in Dub?
With the first season, the dub took its sweet time getting ready. Nearly two years after its release, the anime was officially licensed for a dub. And eventually, it arrived in May 2021.
In comparison, Vinland Saga Season 2 will have a simulcast at launch. So dub-only watchers can let out a sigh of relief as they'll be able to enjoy the second season just as much as the sub-otakus.
Will There Be a Vinland Saga Season 3?
We're confident that Vinland Saga Season 3 will happen. The second season will most likely adapt about another 50 or so chapters in its 24 episodes. And that is just the tip of the iceberg as the manga has over 190 chapters. So due to both the creators' interest in continuing the series and the fanbase's immense support, a third or even fourth season being made is entirely possible.
The manga series has been in publication since 2005. Because of that, it has amassed a handful of content. So there's enough source material available at the moment for at least two more seasons after Vinland Saga Season 2 finally finishes its run.
As for when Vinland Saga Season 3 could come out, that'll probably be sometime in Spring 2026 at the earliest. That's roughly the same time gap between the first and second seasons.
Till now, we've seen Thorfinn's journey be full of hardships, and fate seems like it's just getting started. Either way, Vinland Saga Season 2's return in January 2023 is going to be one hell of a ride from start to finish.
---
Are you excited about Vinland Saga Season 2? There's a Genshin Impact anime, along with Goblin Slayer Season 2, nearing its release as well. We wouldn't recommend missing out on either of them!