Warhammer 40,000: Darktide is a first-person action video game set in the Warhammer 40,000 universe, being developed and published by Fatshark. It is primarily a co-op-focused experience that you can play with your friends or online. That is why this guide will show you if the pre-order beta is worth it.
Yes, pre-ordering Warhammer 40K Darktide for the Beta is worth it. While there are a few bugs and kinks to iron out, the game still is very playable and you'll be able to get a tangible headstart over everyone else.
If you are a fan of the series or just want to get the game so that you can play with your friends, check out this guide so that you know if it is worth getting or not. Since the game is in beta state right now, you might be wondering if it is fun or not. With that said, let's dive right in and get started.
Is the Pre-Order Beta Worth It?
In this section, we will talk about a few key aspects that will help you choose if you want the game or not. Before we talk about anything else, I'd like to clarify that Warhammer 40K Darktide is currently in early access, and some features might not work as intended.
With that said, though, the main gameplay loop and other mechanics are finalized and will remain the same more or less. So, if you like what you see about the game, then pre-ordering the beta is absolutely worth it.
Great Gameplay
Starting off with the most important part of any game, the gameplay loop. Luckily, Warhammer 40K Darktide features great gameplay that is quite addictive and fun. When you first start the game, you can create your own, unique character and customize their physical appearance, voice, and origin.
Plus, you get to choose your class to determine which unique traits and skill sets your character will make use of in battle. If you are a fan of roleplaying, this part will greatly please you since the character creator is amazing.
Speaking of gameplay, the combat is sublime! The game takes the combat of Vermintide 2 and enhances upon it to create a unique and fun adventure. Players will have to master the balance between ranged and melee combat as they fight through a slew of enemies. This gives you a lot of variety of weapons which is always a welcomed thing.
Janky Performance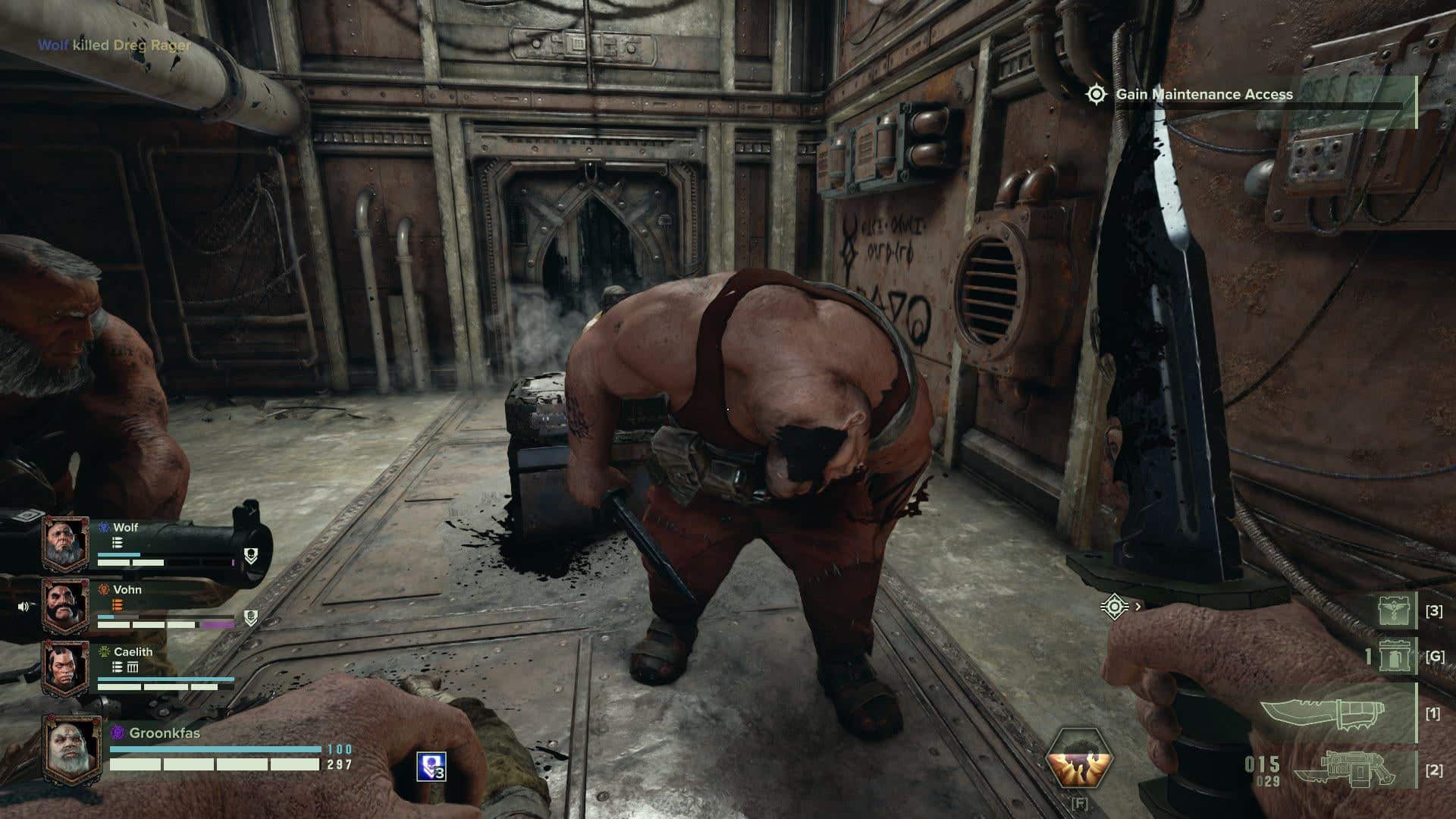 This is probably the main reason why most players are turning away from the game right now. Since it is in the early access phase, you can expect to come across various bugs like crashing issues, stuttering, and random server disconnections.
Even if you have a high-end PC, you will still come across various problems that will annoy you while playing the game. If it happens once or twice, that is bearable, but these issues seem to persist for now. The developers are working hard to make the game completely stable and are taking user feedback extremely seriously.
So, we expect that the game will be fixed in a patch or two. When it releases, I expect that all the bugs and other issues will be resolved, and players will not face any problems.
That's not to say that everyone faces these issues, though. Many players are having a great time with the game and have rarely come across a bug at all. So, by the time you get the game, maybe the devs have already fixed the issues that were plaguing the game at the time.
Fun With Your Friends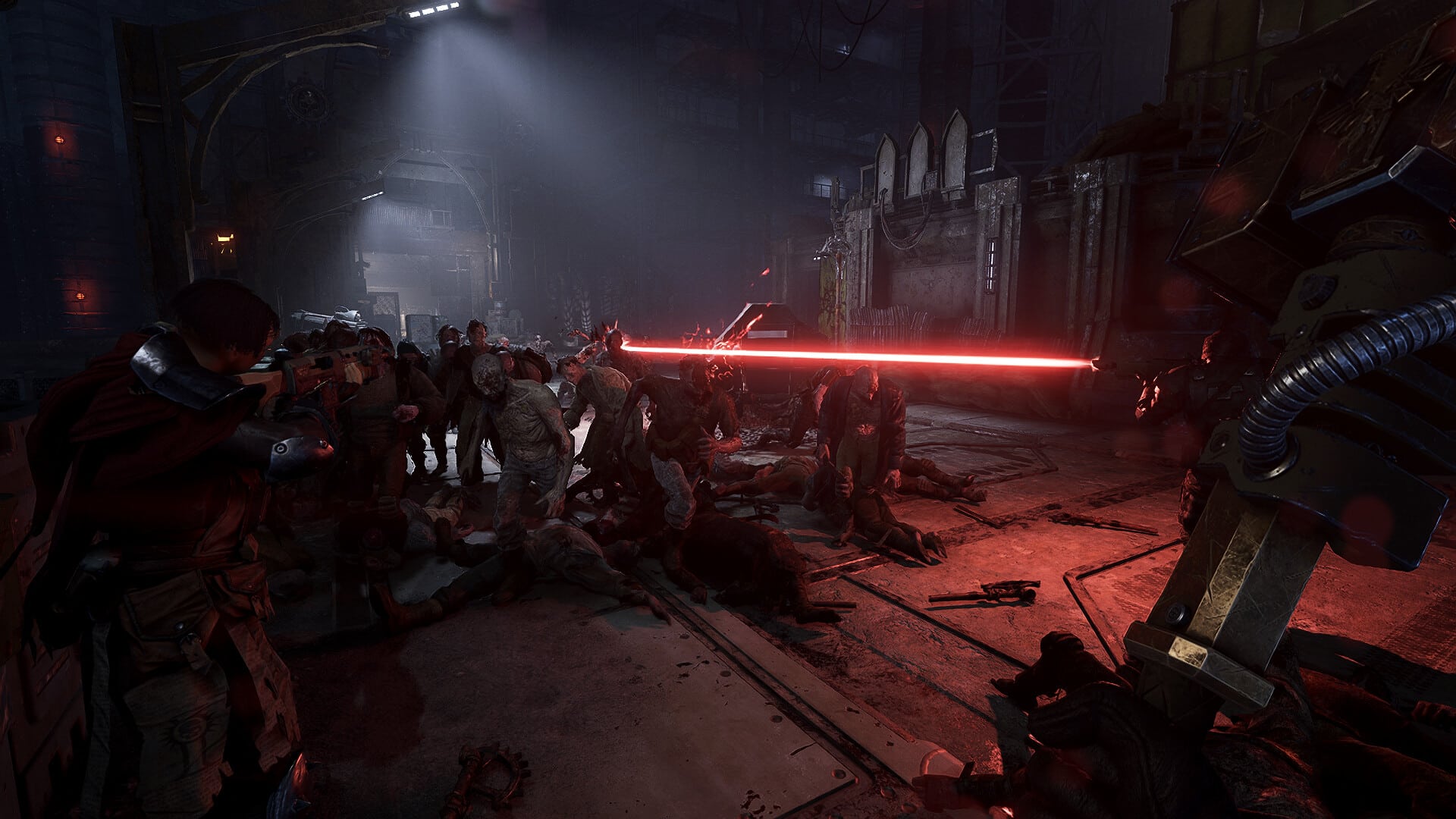 Playing co-op with your friends is the best part of Warhammer 40K games. If you and your party had fun playing Vermintide 2, you can expect to have even more fun with Darktide. The game features a lot of excellent mechanics and superb gameplay. Combine that with the fun you have with your friends, and you've got yourself a game worth getting.
Conclusion
There you have it; that is everything you need to know if the pre-order beta is worth it or not. Hopefully, this guide assisted you in deciding if you want to get the game right now or not. If you already have it, we would love to hear your thoughts on the game in the comments below.
I think that it is worth it to get the beta version right now if your friends are willing to co-op with you. The devs have fixed a lot of issues that were present in the game so you probably won't come across any. However, if you think that these issues are game-breaking, then wait a bit for the full release.