Way of the Hunter is an upcoming hunting title from Nine Rocks Games and THQ Nordic. There are plenty of hunting titles already on the market, but Way of the Hunter looks far more visually impressive and has the potential to stand out with its far more realistic approach to hunting. The title is coming to PC and consoles, and it's already available for pre-purchase. With the release date announced, the Way of the Hunter Pre-Order Bonus content has been revealed as well.
Way of the Hunter Pre-Order Bonus Content
The game is now available for pre-order on PC, PS4, PS5, Xbox One, and Xbox Series S|X. If you pre-order Way of the Hunter, you will get the following additional bonus content.
Hunter's Pack
Shotgun, with engravings
A paint job for the Car
Big wooden carved mouflon statue for the lodge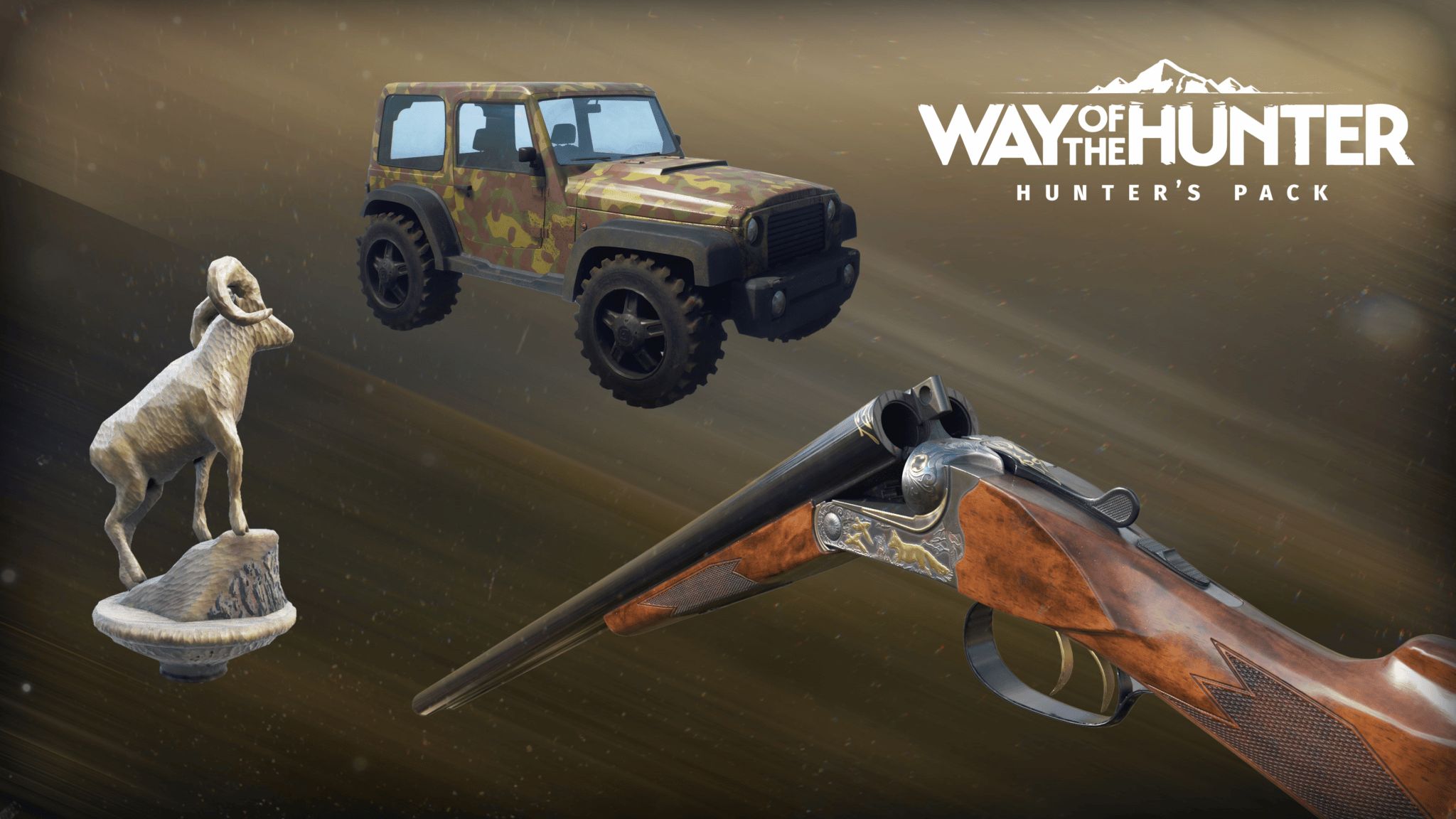 So, the content here is primarily cosmetic in nature, but you do get a shotgun. We're unsure if you'll have the shotgun right away, or after a certain point.
Additionally, there is a 10% discount on the Elite Edition of the game on PC, Xbox, and PlayStation. The discount will remain till the title is officially released. This is only on the Elite Edition though, and not the regular one. The Elite Edition also includes the Season Pass.
Pre-Order Way of the Hunter
You can now pre-order the title from the following links.
Way of the Hunter Release Date
The title is coming to the platforms mentioned above on 16th August 2022.
If you are interested in the PC version, make sure to check out the system requirements as well.
While you're here, make sure to check out our other pre-order guides for upcoming titles including The Chant, Evil West, and Marauders.
What do you think of the Way of the Hunter Pre-Order Bonus content? Do you think it warrants an early purchase? Share your thoughts in the comments below and let us know.