It seems that Seagate's exclusivity on the Expansion Cards for Xbox Series consoles may finally be up, as a new listing on Best Buys website shows an expansion card for Xbox Series consoles up for sale from Western Digital. While the price is still relatively the same as the Seagate one, this could mean that other OEM's could be entering the expansion cards race as well.
Expansion Cards for Xbox Series Consoles May Finally Get Cheaper
One of the biggest complaints Xbox gamers had was the proprietary storage that was monopolized by Seagate. Fans who wanted more storage for their console would have to buy expansion cards that previously were only sold exclusively through Seagate. However, another major player in the storage space market, Western Digital, has put up a new listing on Best Buy for expansion cards for the console too.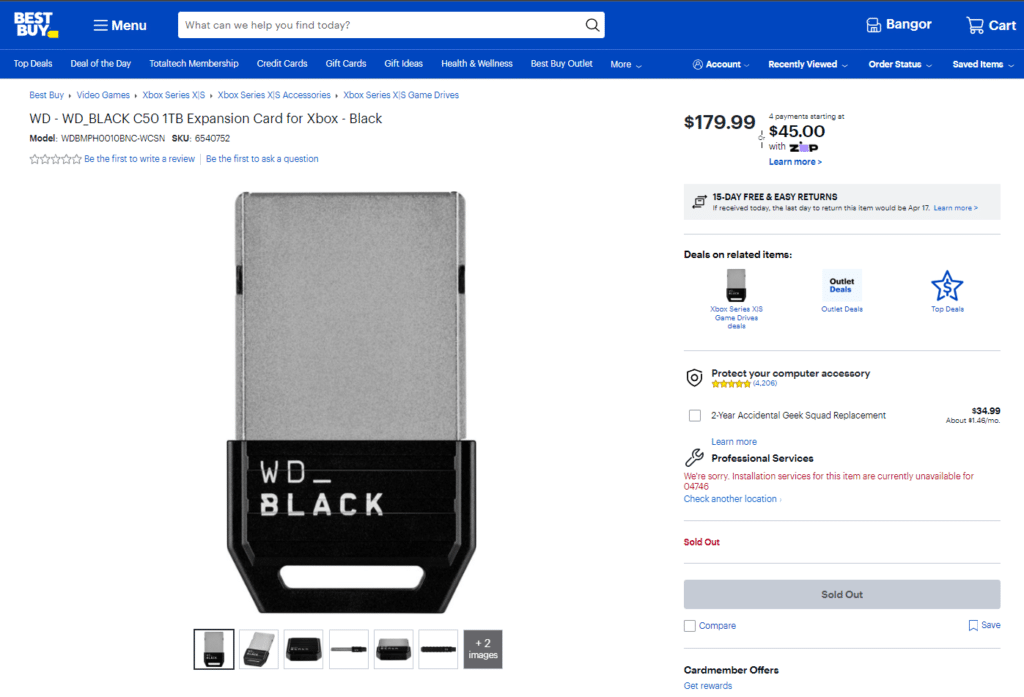 This is still slightly cheaper than what is being sold by Seagate, as they are currently selling a 1TB expansion card for $219.99 USD. However, if other OEM's are indeed entering the storage space to lower the price of expansion cards for the console, this could help encourage people to upgrade their console storage.
Presently, PlayStation 5 allows for any M2 NVMe storage to be used as long as it meets the speed requirements for the console and has a heatsink, Microsoft uses these proprietary expansion cards to work with Xbox Series games.