Like other Souls games, Wo Long Fallen Dynasty continues the tradition of allowing players to choose what type of build they want. You can either continue using melee weapons to challenge enemies or use Wizardry Spells to attack them from a distance.
These spells are extremely useful as they can allow you to summon useful spells that not only damage the enemy but also provide more utility. If you are new to the game, we will explain how this mechanic works so that you can use these spells and master the combat.
How to Unlock Wizardry Spells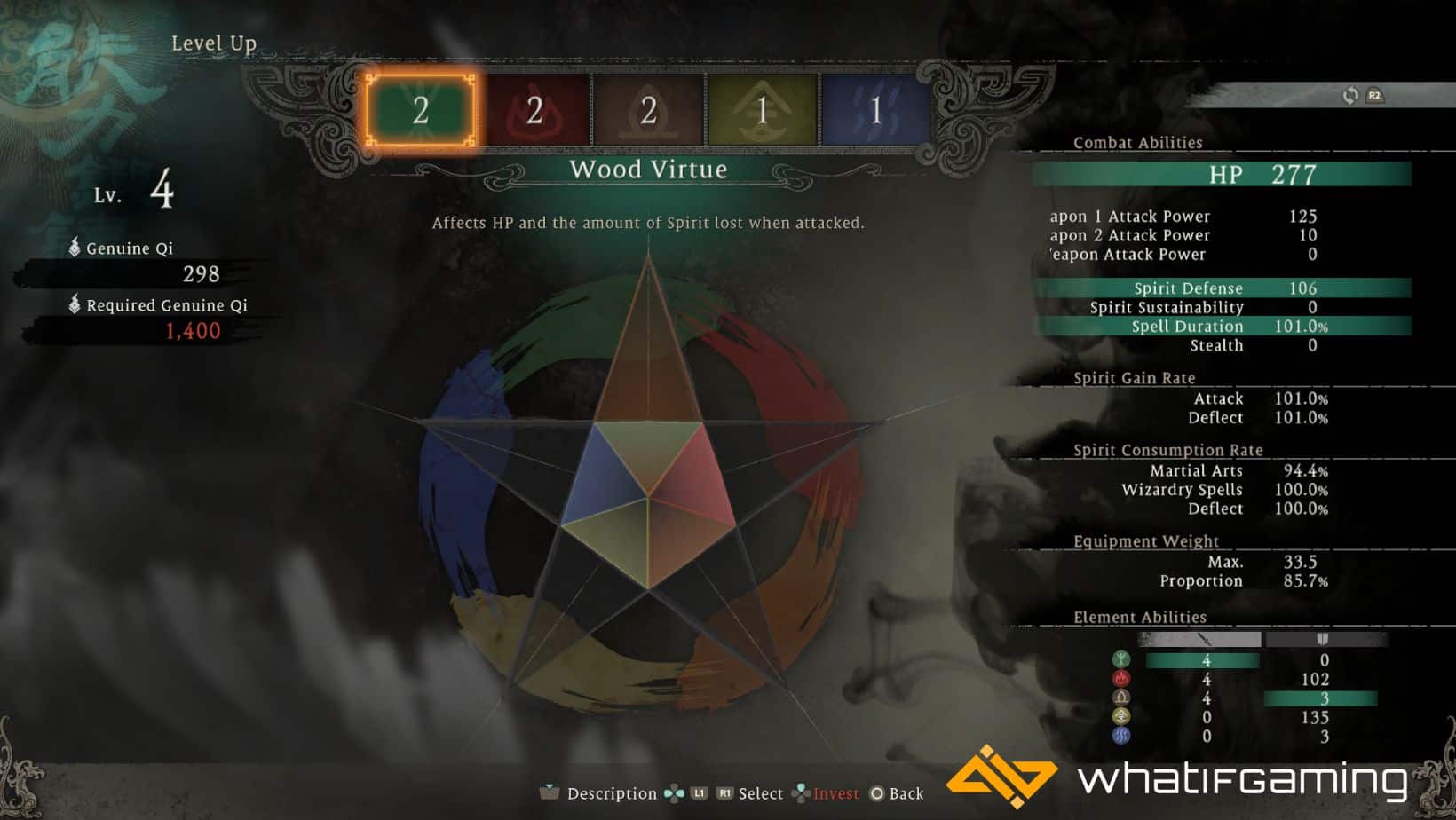 If you have been playing through the game without leveling up your character, you will not unlock Wizardry Spells. Since they aren't unlocked from the start, many players do not know where to find them. Once you gather a decent amount of Genuine Qi (the game's Runes or Souls), you can leave up your character.
Head to any Battle Flag and choose "Level Up". From here, choose between five different Virtues and select the one that suits your playstyle best. Upon leveling up a few times, you will get a prompt that states "Wizardry Spells unlocked".
Now, you can start unlocking them and setting them up. Depending on which Virtue you leveled up, you can unlock spells in that category. Each spell has a certain amount of Virtue that you need to have before you can properly learn it.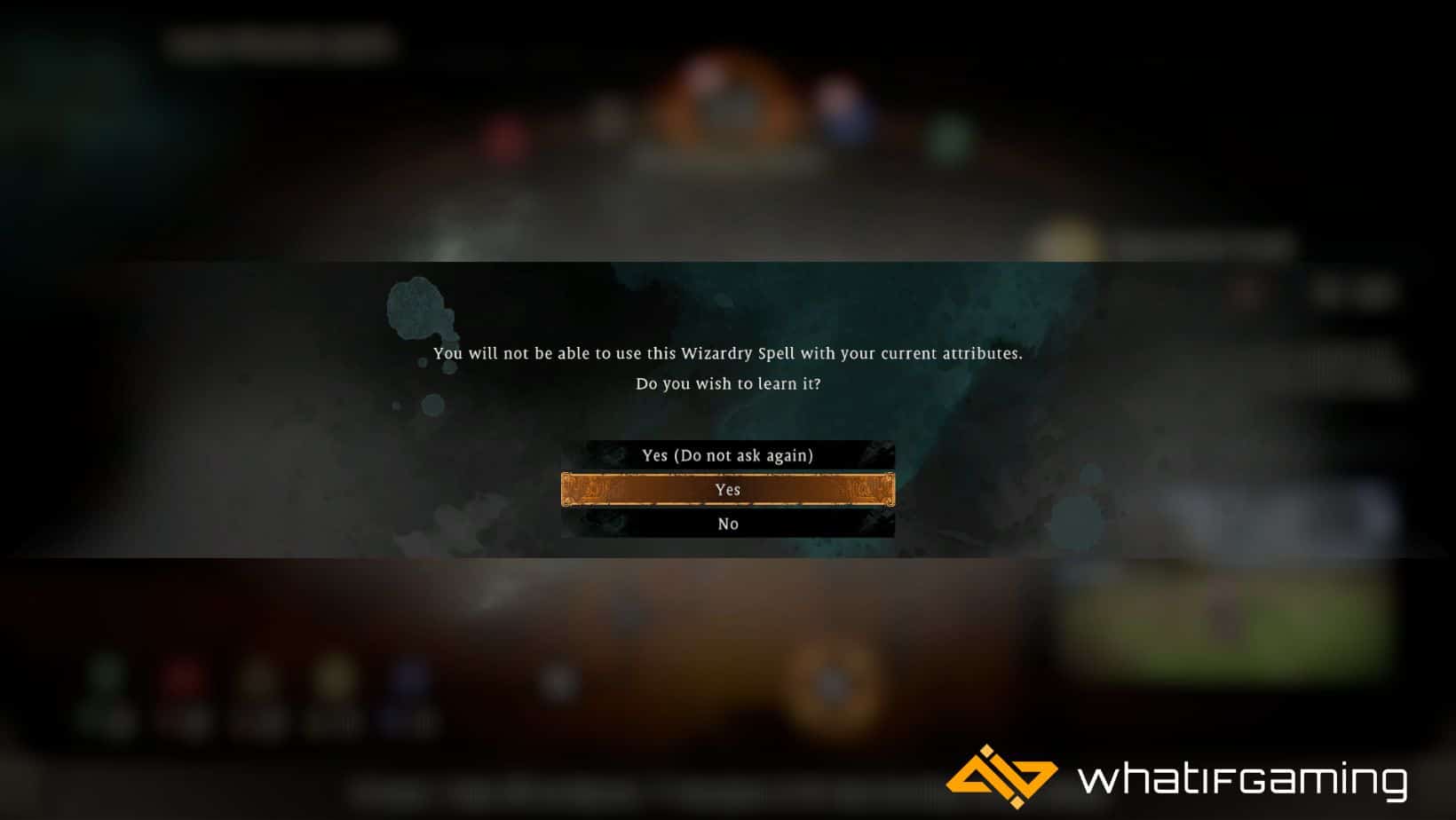 If you do not meet the requirements, the game will show you a prompt that states "You will not be able to use this Wizardry Spell…" While you can still unlock it and use it when you level up your character, it is better if you avoid it if you are a new player.
Setting Wizardry Spells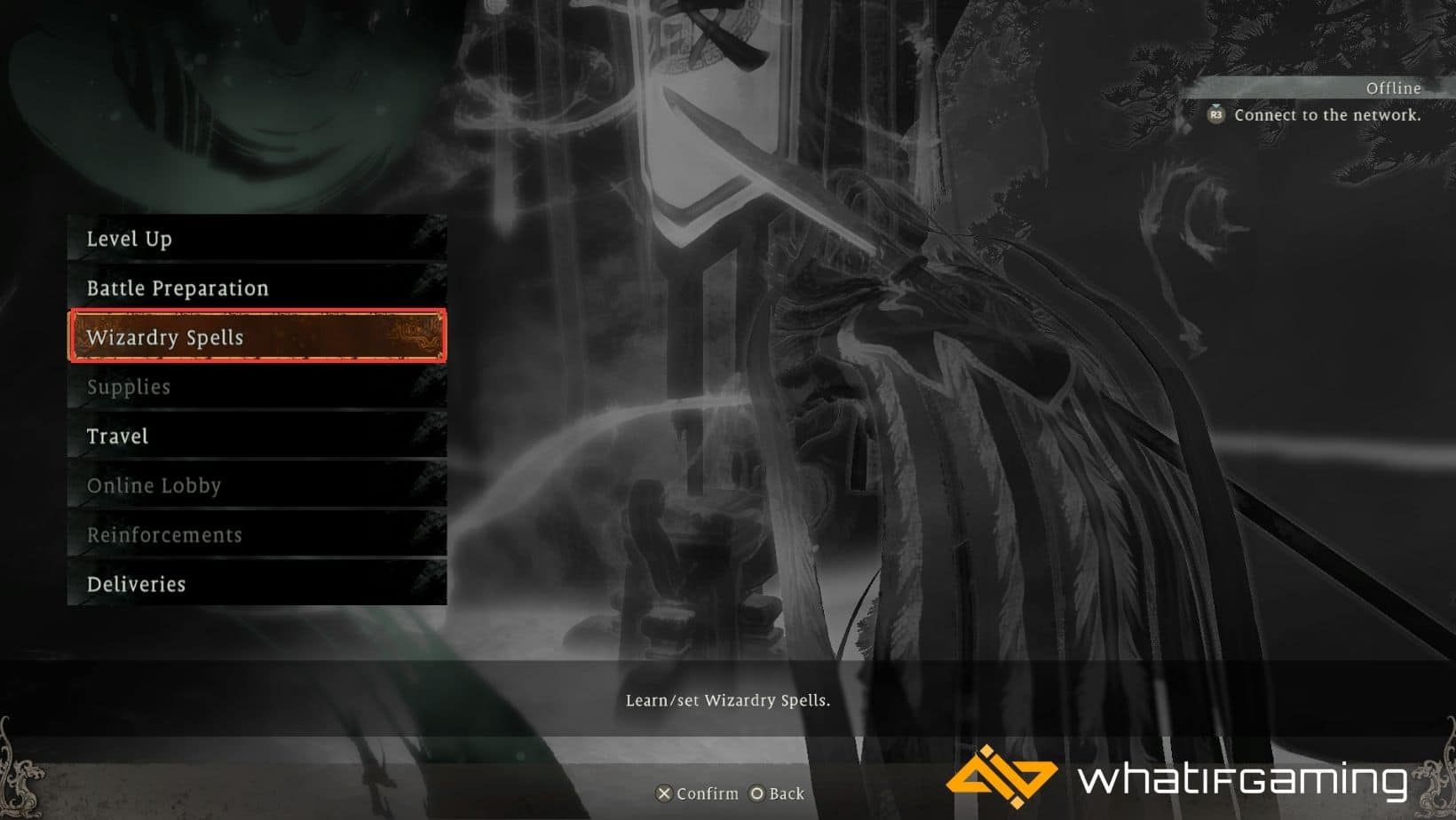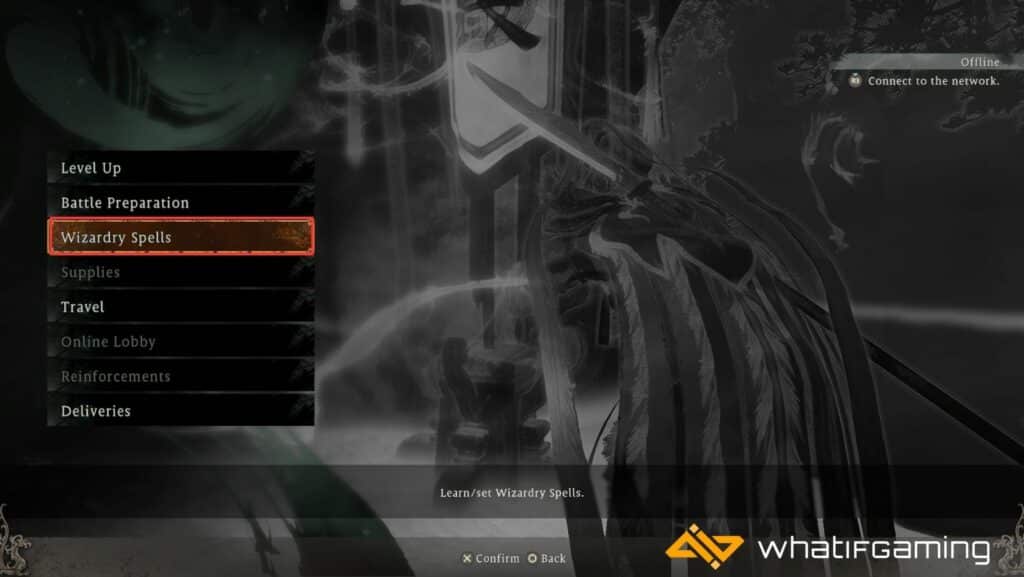 After you have unlocked the spells and select which ones you are going to use, it's time to set them up. To do this, you need to rest at any Battle Flag and choose "Wizardry Spells". From here, you will enter a menu where you can choose which spell you need.
As you can see in the image above, you can assign four spells at a given time. It is better if you have spells of different Virtues but it isn't necessary. Choose the spells that you like most and see what they have to offer. If you are playing the game for the first time, try out all the spells and see what you like most.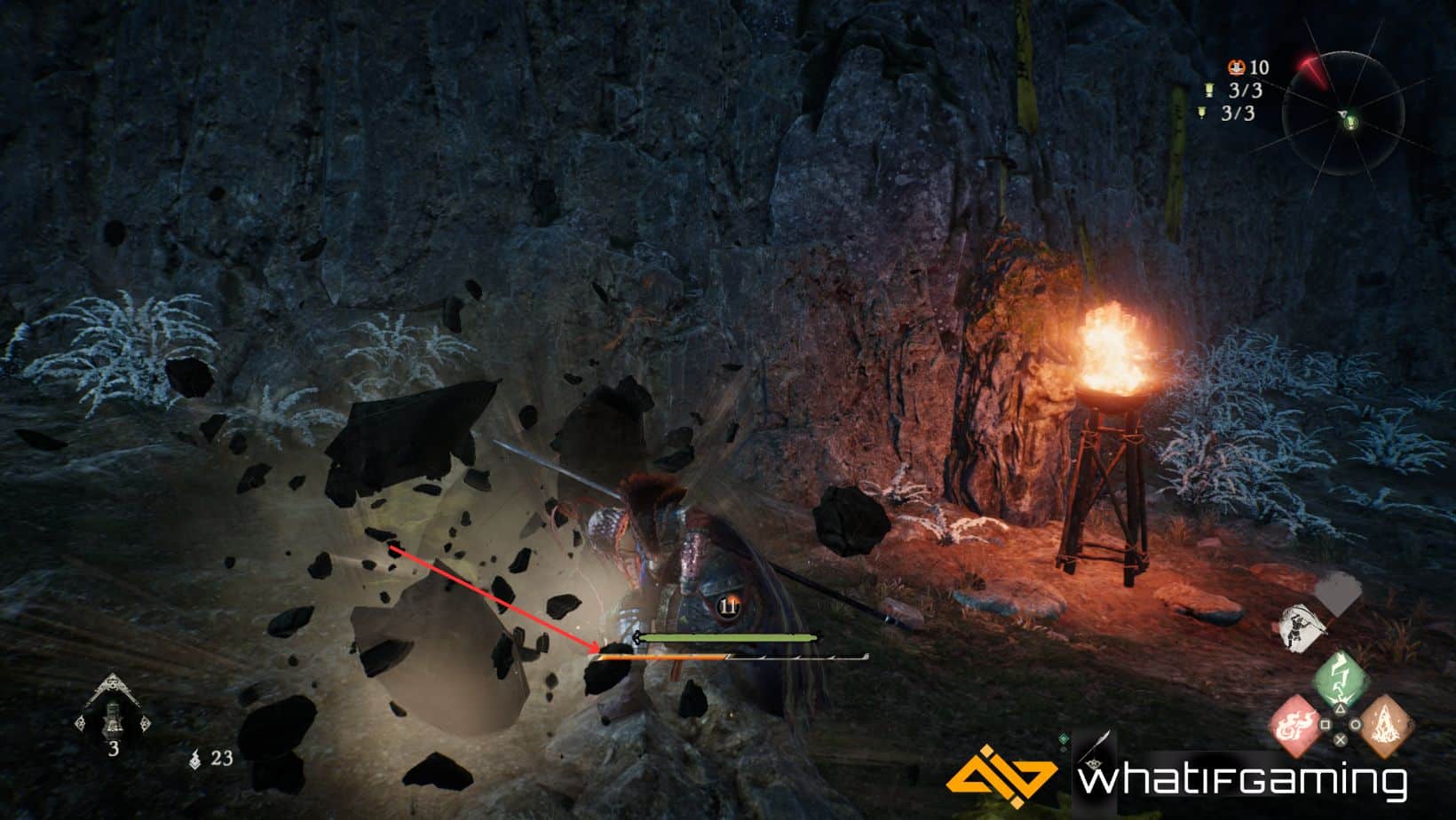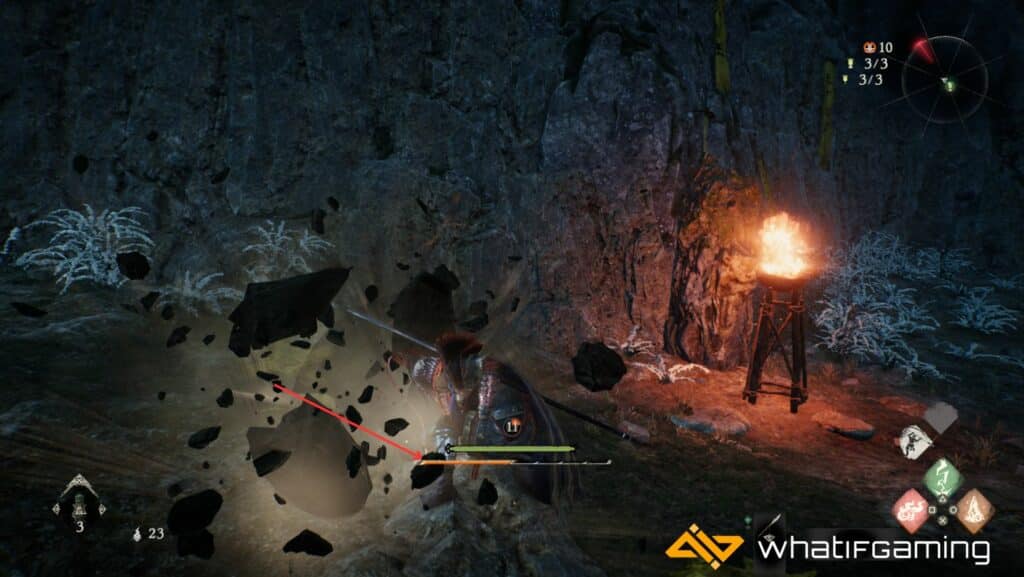 Also, every spell consumes Spirit if you want to cast it. Technically, you can cast an endless amount of spells since you do not run out of mana, but that is not advised. If your Spirt Gauge is too high, you can be stunned by enemies if they hit you.
So, make sure that you keep an eye on your Spirit so that you are not vulnerable after getting hit a few times.
Counter System
The reason you have so many spells of different Virtues is that each of them has its own counters. Like water is stronger against fire in Pokemon, you can find a similar mechanic in Wo Long as well. Here is a quick rundown of the counter system of all Wizardry Spells:
Wood beats Earth
Earth beats Water
Water beats Fire
Fire beats Metal
Metal beats Wood
So, if you find enemies of a certain type, make sure that you use the appropriate spell against them. That will deal additional damage to them and quickly dispose of the enemy as well. Otherwise, they will be resistant to your spell and take less damage.
Conclusion
And there you have it; that's everything you need to know about the Wizardry Spells in Wo Long Fallen Dynasty. These spells are extremely useful and can save you from sticky situations. Plus, you can use them to counter certain enemies and deal enhanced damage to them.
Do you like the magic system in Wo Long? Which Wizardry Spell is your favorite? Let us know your thoughts in the comments below!