The free-to-play gimmicky anime game, Genshin Impact, was initially revealed at E3 2019. Development lasted for about four years until it was finally released for Windows, Mobile, and PlayStation 4 in September 2020. Since its release, this Triple-A anime game has gone on to receive widespread acclaim across all platforms.
Many years later, a vast majority of players remain unsatisfied. Owing to there being no official Xbox port of Genshin Impact. Let's take an overview of every update so far, and then together, we'll surmise the possibility of an Xbox port.
Is Genshin Impact available on Xbox?
No, there isn't an Xbox version of Genshin Impact yet. Publisher miHoYo (now HoYoverse) is currently focused on developing a Switch version of the game. Only after that could you expect it to head for Xbox.
The initial development of Genshin Impact proved to be a rather difficult journey for miHoYo. Their game was receptive to uncalled-for criticism at first. Some labeled it as a "Breath of the Wild" doppelganger, while others critiqued the anime-style visuals.
All in all, the free-to-play gacha game launched on September 28, 2020. Surprisingly, the Nintendo and Xbox ports of Genshin Impact were nowhere to be sited. This led to primary speculation of both versions to release soon after.
This deduction ended up being correct, but only for the Nintendo port. Genshin Impact for Switch was allegedly confirmed in October 2020. That might lead you to assume that it's already out for the Switch, but the truth is far from it. The Switch version still remains in the development phase two years later.
It's pretty weird to see a port take this long. A perfectly capable developer like miHoYo could make a new game in that time. Ultimately, this has left the impression on players that the Chinese studio is just bad at ports.
Currently, the game ranks within the top three highest-grossing games for mobile. It has already raked in more than $3 billion for publisher miHoYo, so the studio isn't exactly hell-bent on rushing the game to other platforms
Why is Genshin Impact not on Xbox?
I can't tell you a solid reason behind miHoYo not opting for the Xbox platform yet. Whispers suggest that Xbox's presence in Asia is just too low. And Asia just so happens to be the concentrated market of Genshin Impact. This may be highlighted as the nagging cause for its absence on Xbox.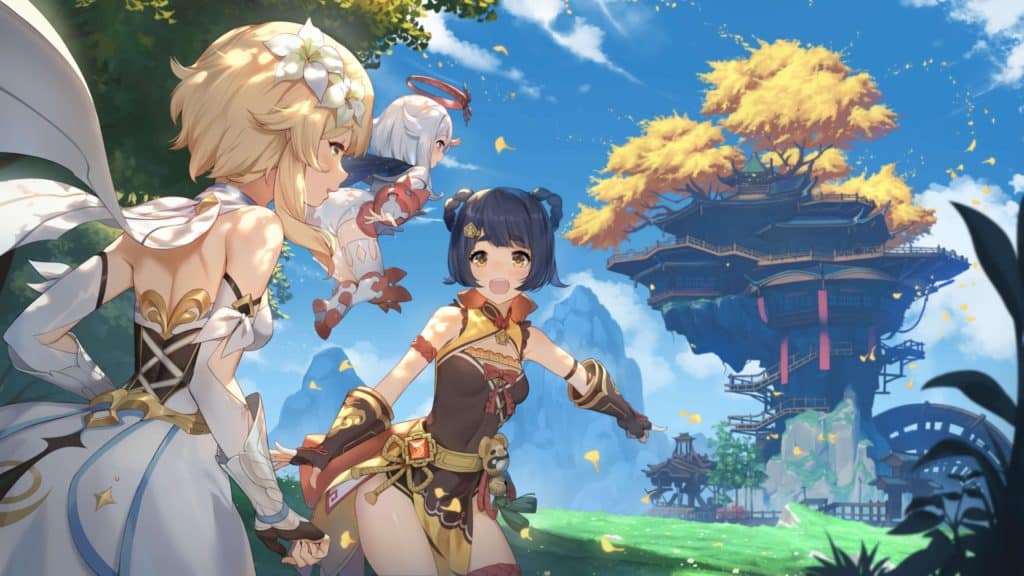 Considering the above-mentioned status for the long-developing Nintendo port, the chances for an Xbox version seem "slim". If a port does get confirmed, you can expect Genshin Impact to release on Xbox One as well.
Xbox Series X|S owners are eager to put their ray-tracing capabilities to use with Genshin Impact. Unfortunately, they may have to put their yearnings to visit Chinju Forest on hold for a while longer.
Xbox Allegedly Missed Out On Genshin Impact
In a report by Reuters, an interesting revelation became known. The report mentioned that Microsoft had allegedly reached out to developer miHoYo when Genshin Impact was still under development. Microsoft had taken an initiative and wanted to fund Chinese studios on bringing their games to PC and console.
One of the games scouted by Microsoft's team was Genshin Impact. The anonymous source at Reuters stated that attempts were made by Microsoft to secure a deal, but nothing fruitful emerged by the time negotiations ended. While totally opposite to this, the competition, Sony, was able to make things work. Hence the console exclusivity.
"Microsoft regretted missing out on Genshin Impact,"

Reuter's Source
The source also claimed that ever since seeing how well Genshin Impact has done financially and generally, Microsoft has regretted not trying hard enough to finalize a deal with miHoYo. But that was in the past and other, more recent rumors have been tossing around the idea that the company is now searching for other similar projects led by Chinese developers.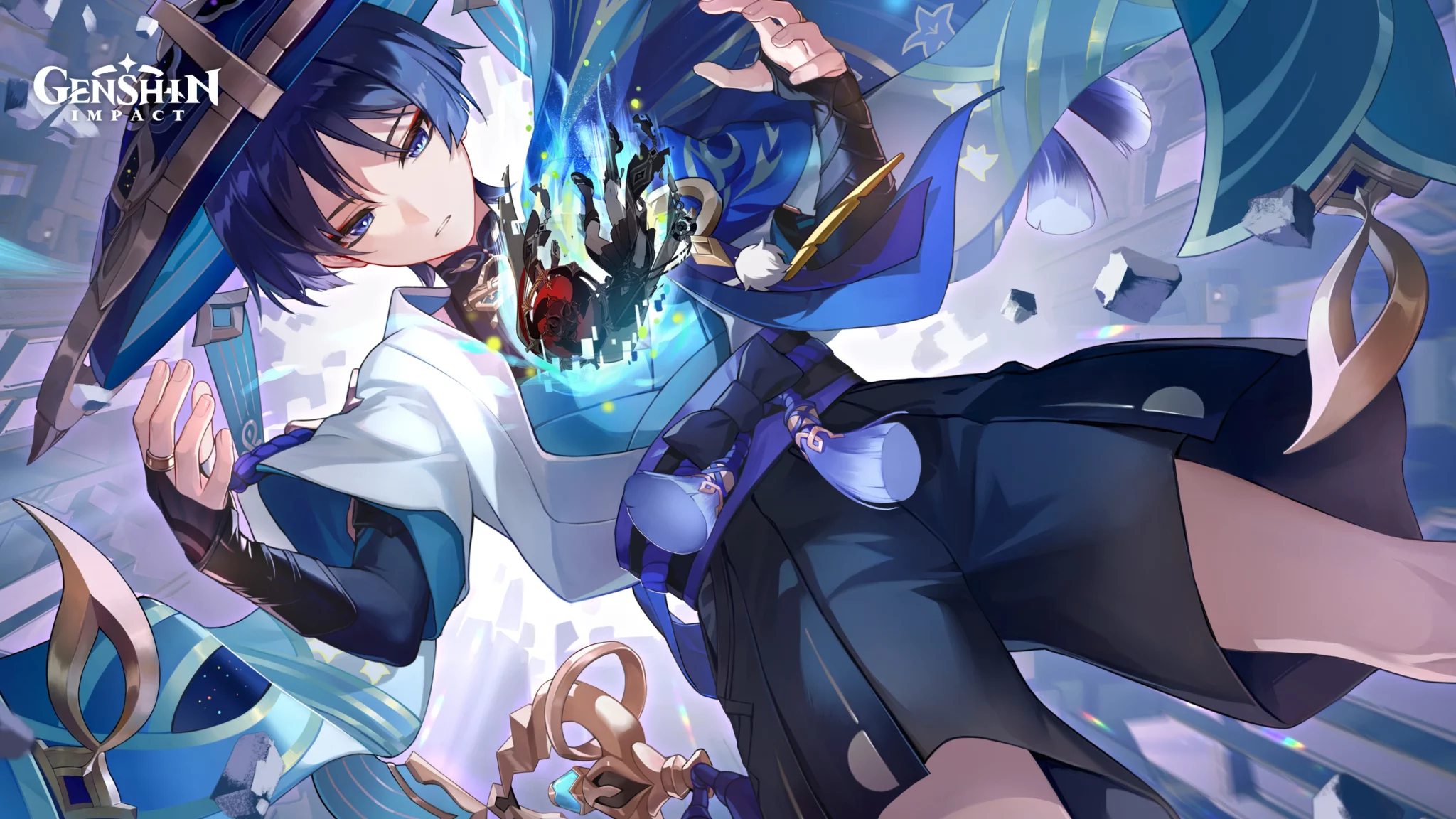 The way the interaction between Microsoft and miHoYo was described by the source, it feels like both parties haven't contacted each other again since negotiations broke down. To give you my candid opinion on the matter, everything mentioned so far completely denies that a Genshion Impact Xbox port could happen.
The Switch version was announced years ago, and even it hasn't been released yet for the device. In contrast, there's been no announcement for an Xbox port of the game. But even if there were one, I highly doubt that it would arrive any sooner than 2026.
The best bet for Microsoft to move forward in the Chinese market and in the gaming space overall is if they bring an original title onboard. The way everything seems to be going, miHoYO doesn't even look the slightest bit interested at bringing its gacha game to Xbox.
So the smartest way Xbox can satisfy its player-base would be to bring some competition into the mix.
Genshin Impact Xbox Release Date
To expect Genshin Impact to release in 2023 is wishful thinking at this point. At the earliest, you can look forward to Genshin Impact releasing on Xbox in early 2026.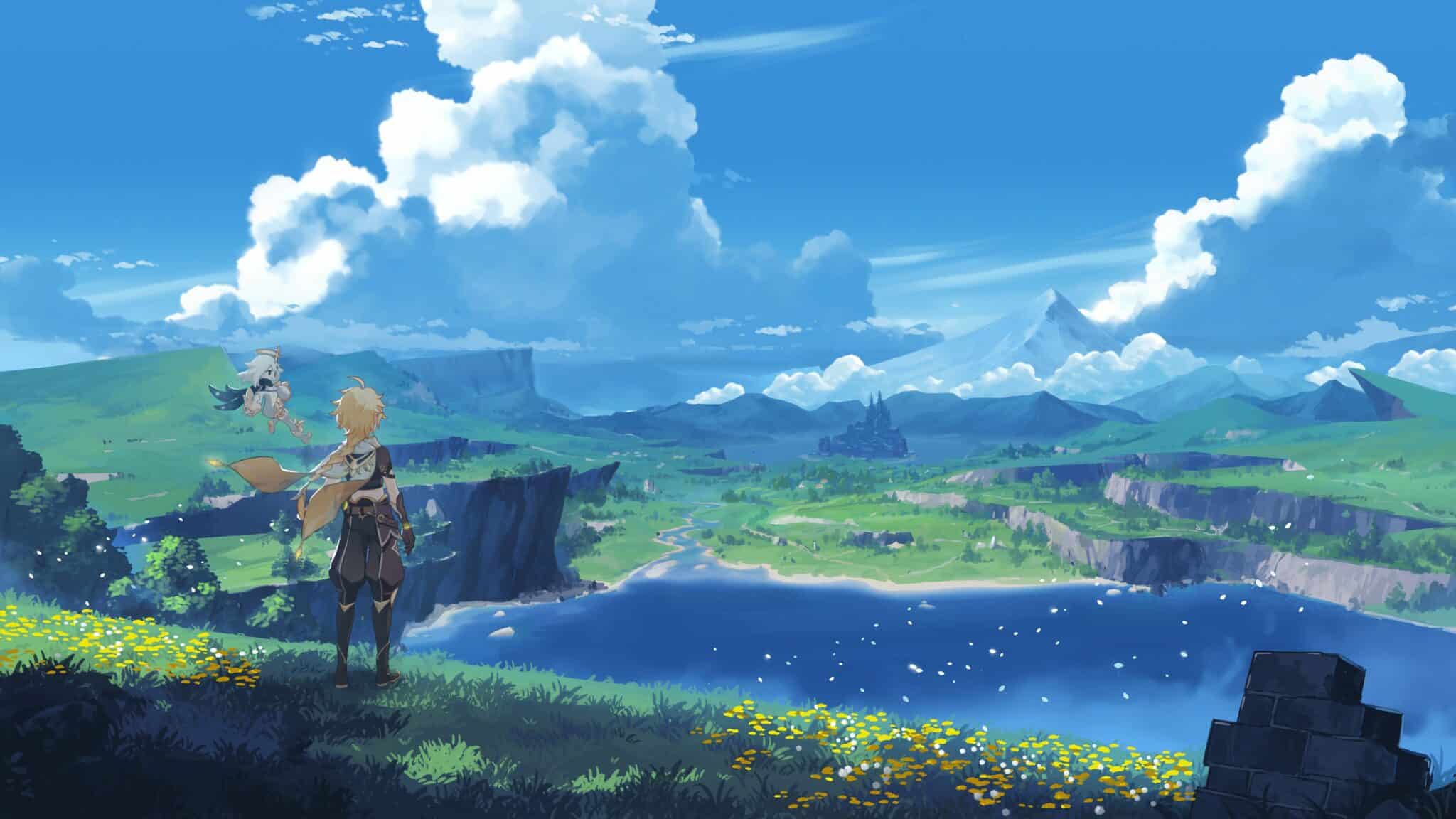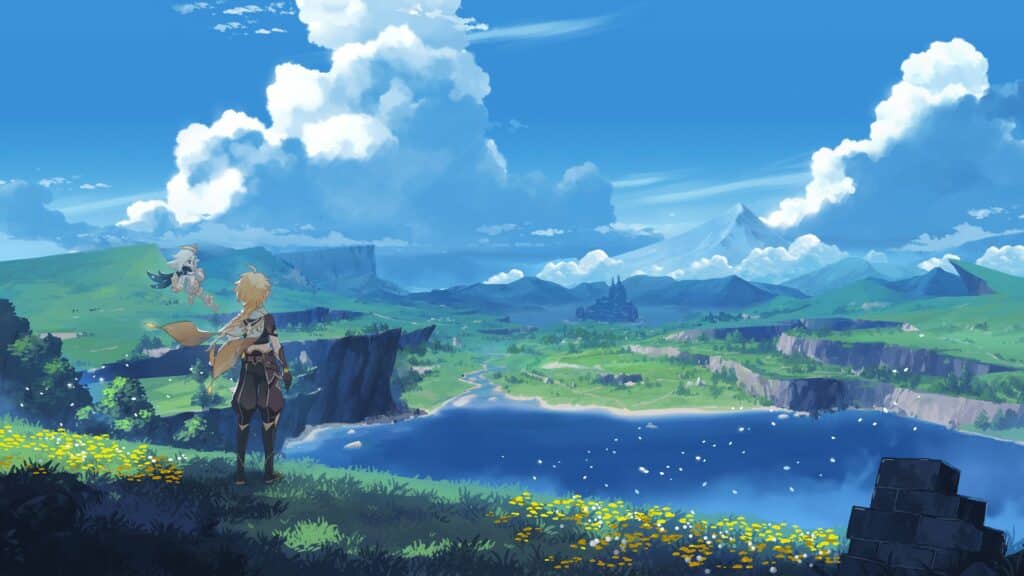 I'm aware my speculation of the game being released in 2026 on Xbox consoles isn't cheering anybody up. But miHoYo has had more than enough time to bring the game on Xbox consoles, and the studio still hasn't done that. Likewise, there's logically no way for the Xbox port of Genshin Impact to be released before the Switch version— which itself seems to be very distant.
Best case scenario, you could see the Xbox port be announced in late 2023 or early 2024. Then if we look at miHoYo's development speed for the Switch version, 2026 definitely makes sense, and even that I'd say isn't a definitive date.
Not Launching On Xbox Would Be A Wasted Opportunity
The Xbox One has been stated to have sold over 51 million units. The newest editions to Microsoft's console saga, the Xbox Series X and S, have reportedly sold 15 million units. That is serious potential for miHoYo, both for popularity and financial profit.
Xbox has also been outselling PlayStation in its home ground, Japan. That was partly blamed on the short supply of the PS5, but a win's a win. You can see the market is open for Genshin Impact to take full advantage of. There isn't a lack of players or hardware constraints to suggest any rationale for holding an Xbox release back.
miHoYo did release a statement in early 2021 claiming next-gen releases. They said, "We have plans regarding next-generation consoles, and we will be announcing them as these plans take shape." Shortly after, Genshin Impact was released for PS5 only. Talk about a backstab.
Though the issued statement does suggest that if an Xbox version does take shape, it'll be only for the Series X|S. That'll be a bummer, but still far better than not getting a chance to play it at all.
A reigning gossip seems to be that Sony paid off miHoYo not to release Genshin Impact on Xbox for a particular amount of years. But as you know, it's never good to make definitive statements like that. The Xbox platform proves to be an ever-fruitful domain for the gaming industry's financial success. And we know that if there's money to be made, you'll see Genshin Impact appear eventually.
Is Genshin Impact on Xbox Game Pass?
Xbox's esteemed Game Pass has been a devastating force to be reckoned with in recent times. It harbors a catalog of over 100 titles, with new additions every month. So that begs the question, will Genshin Impact be available on Xbox Game Pass? To speak bluntly, I don't think Genshin Impact will arrive on Xbox Game Pass.
You already know that it follows the "game as a service model." To assume it'll arrive on Game Pass is like hoping for an umbrella to randomly appear on a rainy evening. On a side note, however, you could see it be a part of Game Pass if Microsoft signs an exclusivity deal- again, unlikely.
Xbox's Game Pass is singlehandedly responsible for making PlayStation perform a complete overhaul of its services. The famed PlayStation Plus had a decade-long history of users. But even with the added PlayStation Now, all that seemingly washed away. This led to the current tier system subscription service you can see now on PlayStations.
A trailblazer may be of services, the Game Pass doesn't align with the motto of miHoYo's gacha game. We'll cue you in if a solid lead comes up. Till then, you can check out this unique collection of all things Genshin Impact.
How to Play Genshin Impact with an Xbox Controller?
A die-hard fan of Xbox, are you? Well, I've got a temporary solution for you to suppress those urges. By those, I refer to grasping an Xbox controller in your hand and lunging straight into Teyvat.
It's nice to have a controller, especially for a complex mechanics game like Genshin Impact. And besides, the overall hand friendliness is just too cozy to miss out on. You can follow the aforementioned steps to get your controller up and running on Genshin Impact.
USB Cable
Xbox controllers are so well supported on Windows that there are multiple ways to connect them. If you've got your USB charging cable with you then proceed with the following,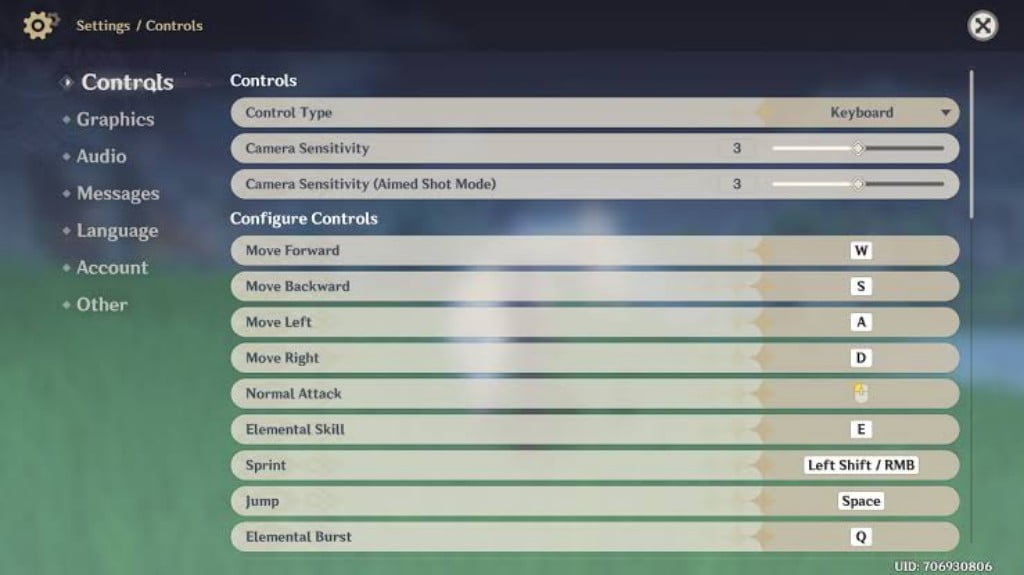 Plug in both ends of your USB cable into the respective ports on your PC & controller. Turn on your controller.
Refer to the in-game Settings window.
Click on the Controls section. You'll find see a drop-down menu next to the Control Type option.
Change the selected Keyboard Control Type to Controller.
You're all set, so dive into the game.
Bluetooth Connection
In this day and age, wired controllers have almost become obsolete. Bluetooth connectivity has taken the world by storm. So if you're looking to connect wirelessly, follow this,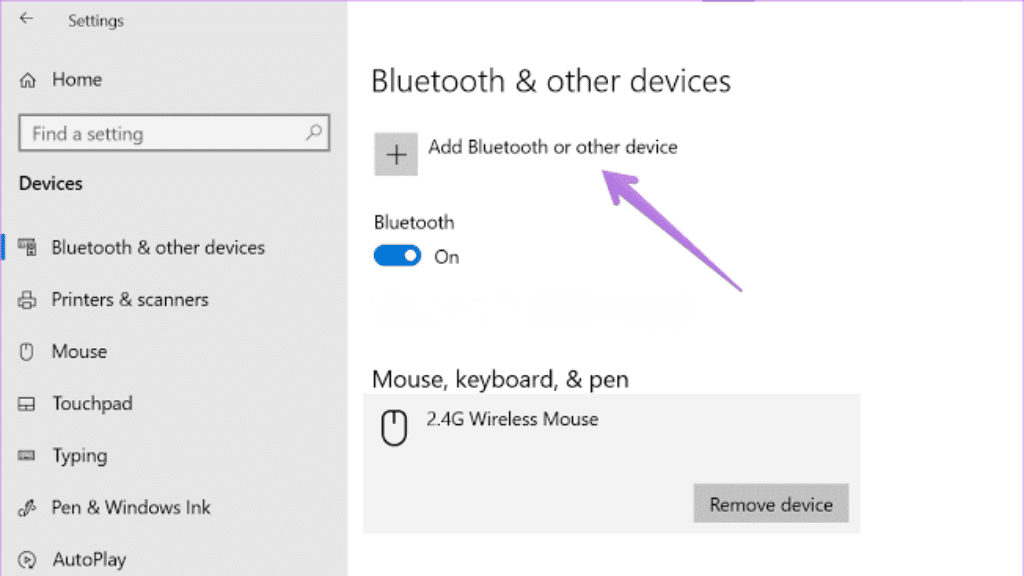 On your PC home screen, refer to the Start menu.
You'll have to go to Bluetooth and other Device.
Press the Add a device option.
Turn on your Xbox controller, and it will appear as an available connection on your PC screen. Hit connect.
Boot up Genshin Impact, head to the Settings Window, and head over to Controls.
Change the Keyboard Control Type to Controller. You're all set, so jump into the game.
If you're a person who can't fathom playing Genshin Impact without an Xbox controller, this is as near as it gets. Though this may not be the console couch experience, it's still technically Microsoft domain.
Conclusion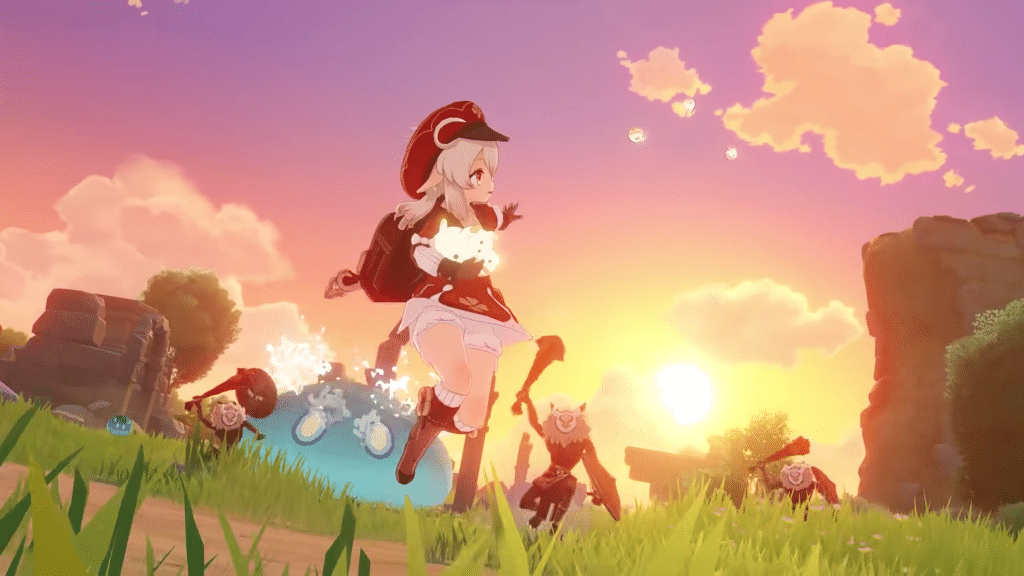 It remains ambiguous why miHoYo doesn't publish Genshin Impact on Xbox. The fragile audience might be a factor, or maybe somebody doesn't want them to release their golden goose on Xbox. They could just suck at porting games to Microsoft consoles, you know.
Whatever may be the culprit, hardware, or any factor on Xbox's part isn't responsible. At present, all Xbox owners can hope for is the Switch version of Genshin Impact to release soon. This should eventually pave the way for an Xbox version acknowledgment.
That's all the info we've got on hand for a Genshin Impact Xbox edition. If you still want to scour more of the game, you're in luck. You'll find a listicle of all noteworthy places to visit in Teyvat, here.