The vending machines are needed for trading with Azooz, as the secret item Azooz is selling is a memory you need for B-12. However, while there are a plethora of vending machines around the slums, only a few are operable. These are denoted by the light visible in the window. Here is how you can find all the Vending Machines in Stray.
Find the Vending Machines in Stray
So far, I have found 4 of them, and this means you will have enough to buy the music sheet for Morusque for the trophy and to progress the memory collectible.
However, once you beat the game, you can lead up The Slums part 1 or part 2 and get the memory. Once you do that, you have to keep playing the game at until you reach a checkpoint, which can be triggered by progressing the story.
The vending machines are located as follows:
Vending Machine 1:
Directly opposite of Morsque. You can't miss it.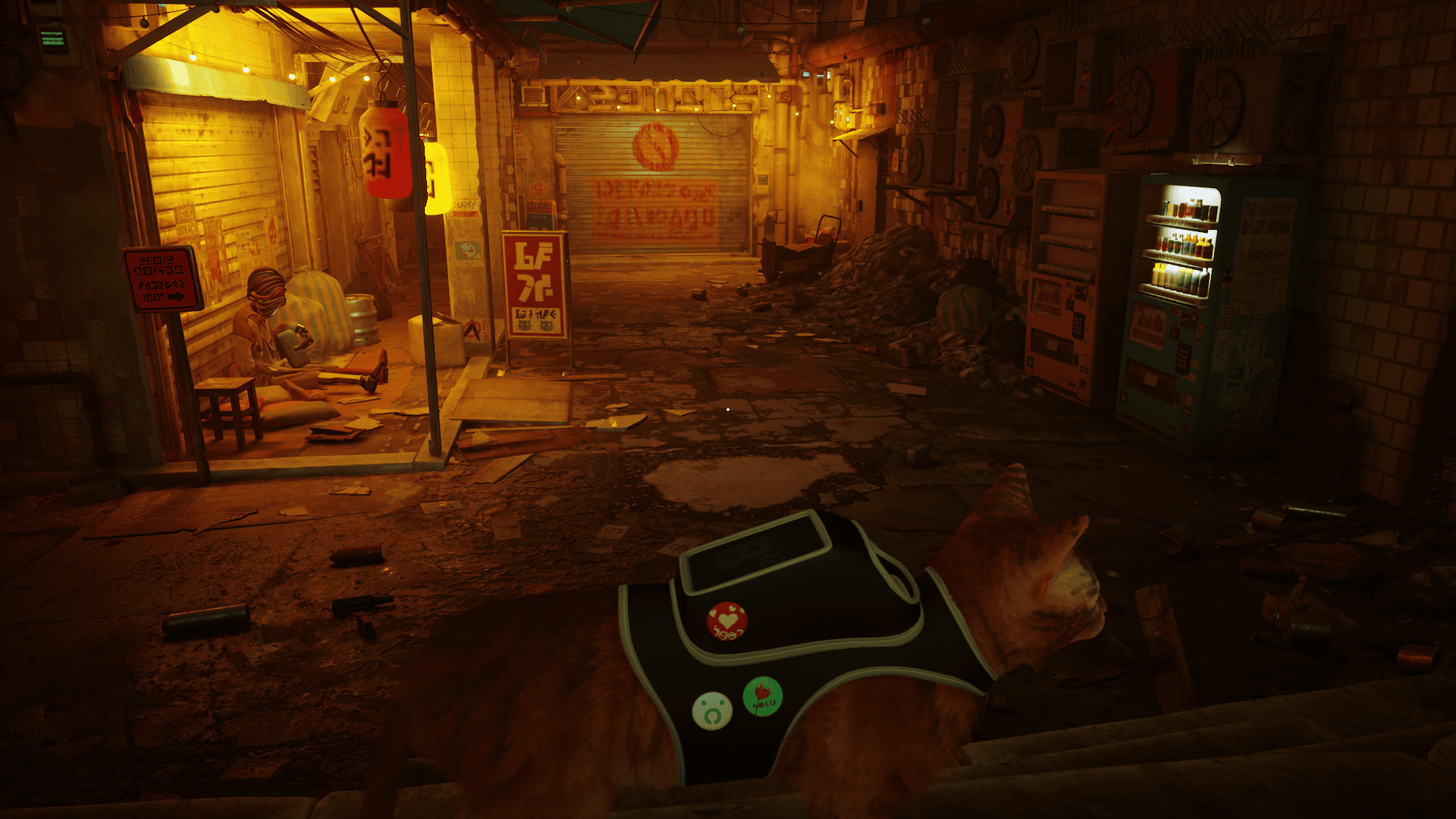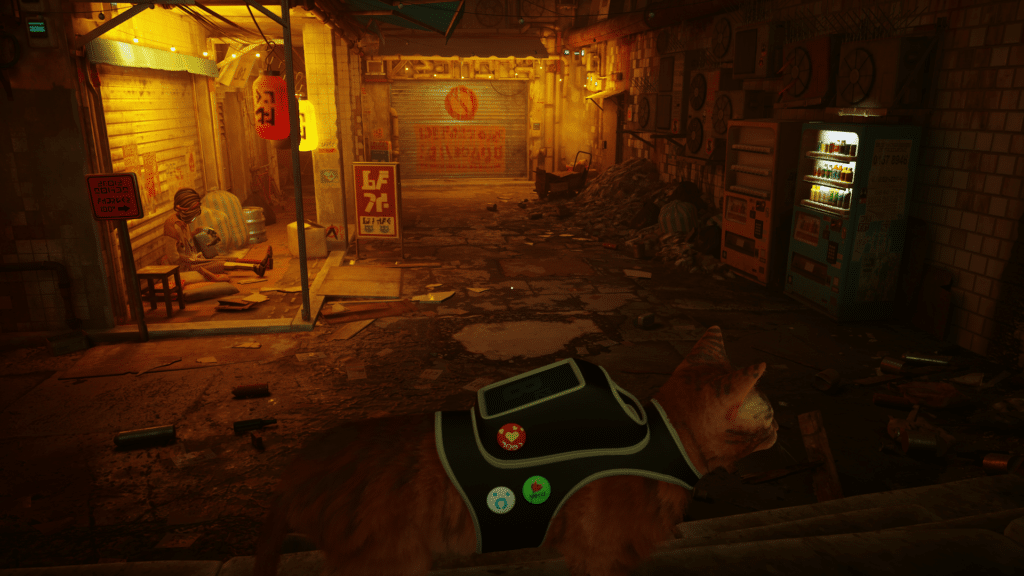 Vending Machine 2:
When you progress the story and make the paint fall outside the laundromat. Look at the path I am facing in the below screenshot. it will lead you toward an alley. Head straight toward the alley and the second vending machine is direct to your left.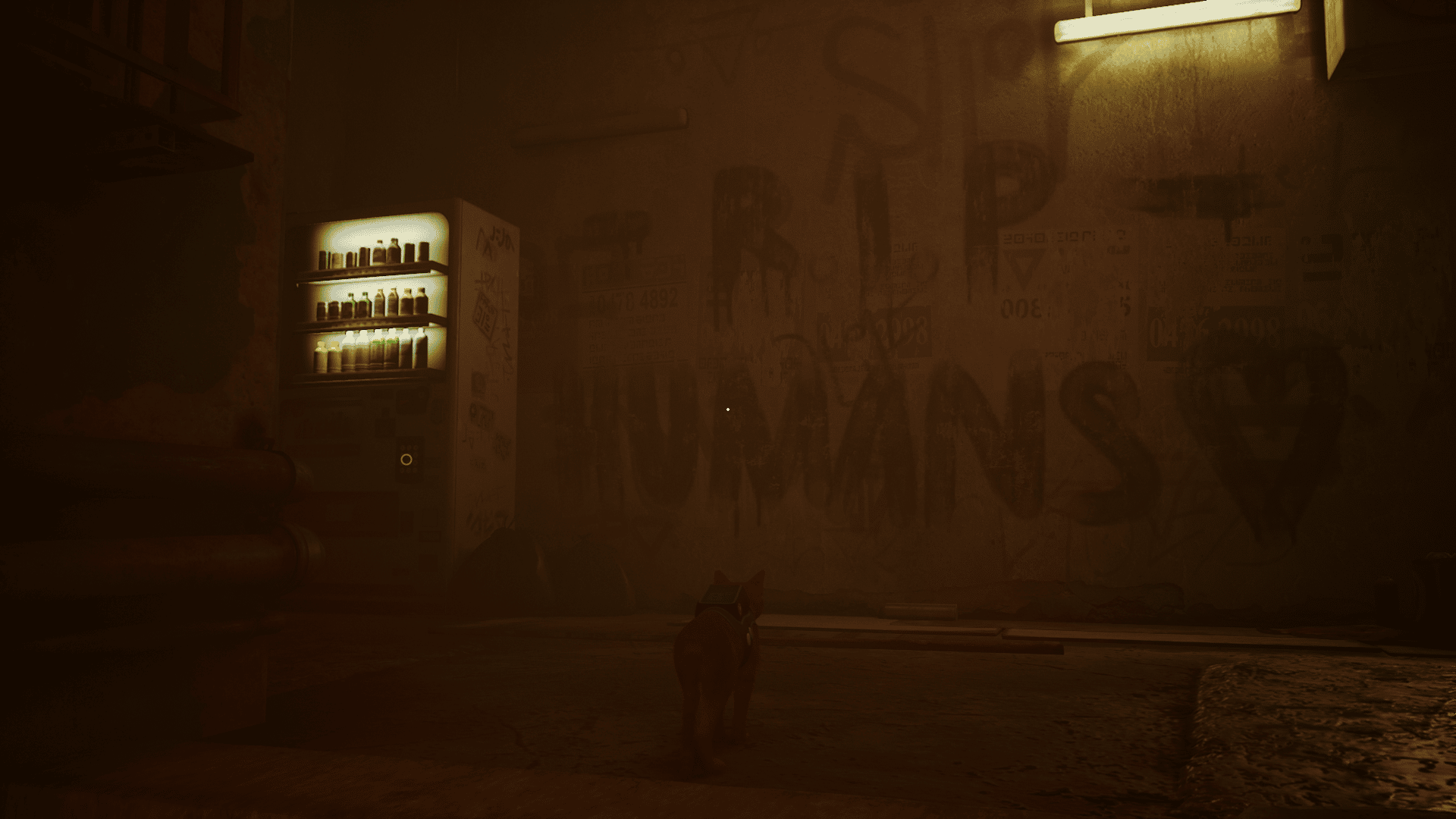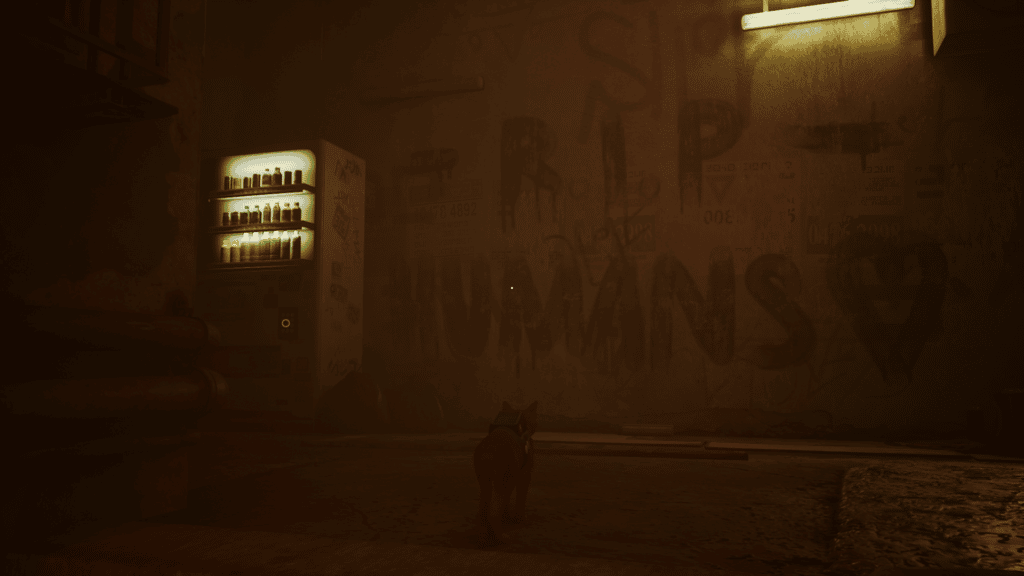 Vending Machine 3:
The third vending machine is directly in front of, but also hidden a little out of sight from Doc's apartment. I have taken a good screenshot to give you a perspective of its location. It is easily reachable via some simple parkour
Trading all 3 energy drinks gets the memory you need for B-12, and will count toward the missing memory for The Slums part 1 and part 2.
Vending Machine 4:
Before you leave the vending machine in front of Doc's apartment (number 3) follow the path in the video. This is a discretely hidden vending machine that will make it possible to buy the memory AND the music sheet on the same playthrough.
And with that, you now have all 4 energy drink cans to trade with Azooz!
We hope this guide was helpful, and you were able to find the vending machines in Stray. If you have any questions, make sure to post those in the comments below.