Wild Hearts is an upcoming monster hunting action-adventure game from KOEI TECMO and Electronic Arts. This new IP from the studio joins the ranks of a fairly popular genre, mostly dominated by the Monster Hunter franchise, with its own spin. The developers have showcased various gameplay aspects since the title was announced, and now more details have been officially revealed across its storefronts. Here is the Wild Hearts Pre-Order Bonus Content you'll get for an early purchase.
Wild Hearts Pre-Order Bonus Content
If you pre-order Wild Hearts, you'll get the following additional content.
Emote (Ferocious Kemono)
5 Chat Stamps (Poker face, Just woke up, Praying, Besties, Sleepy)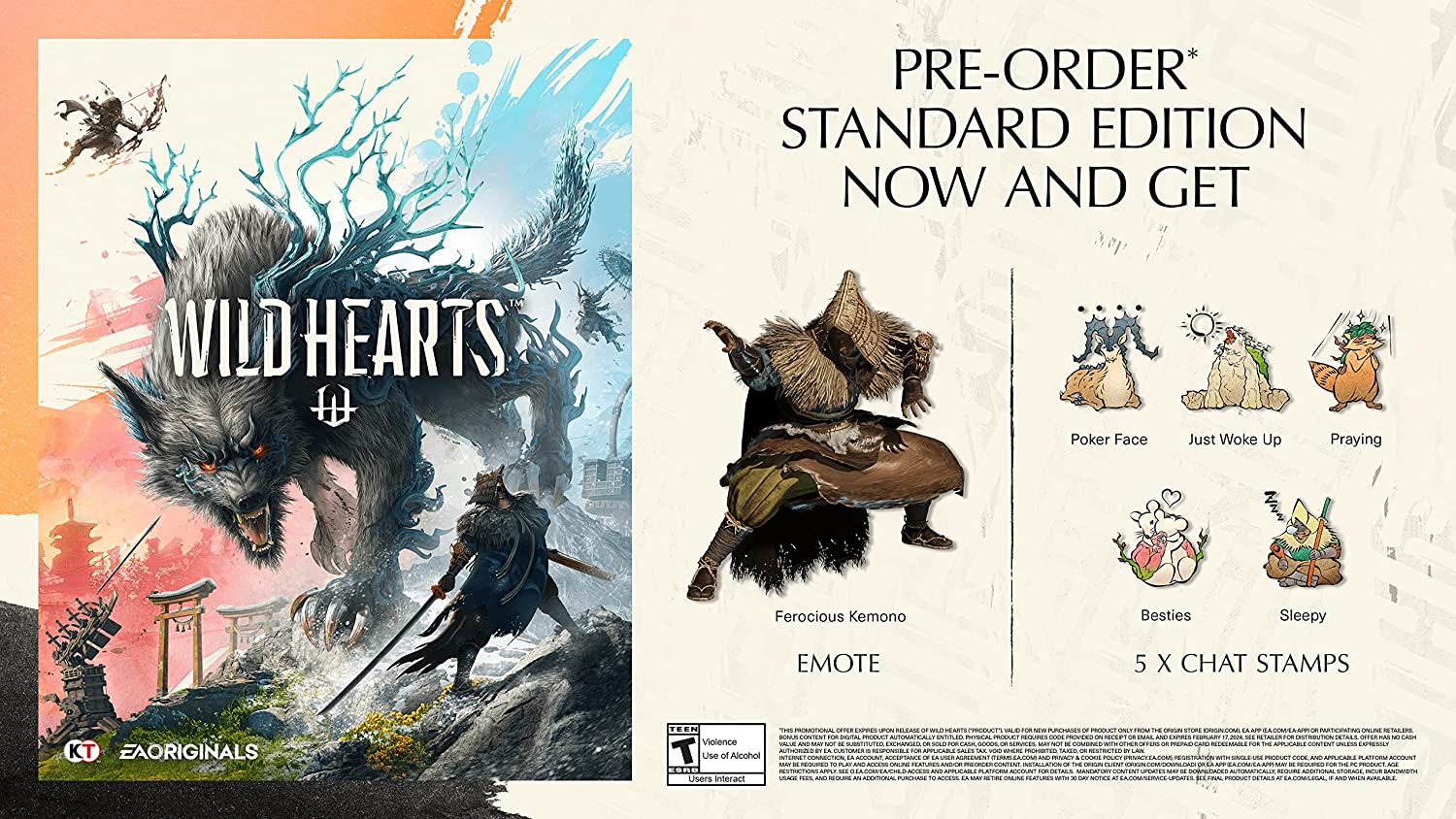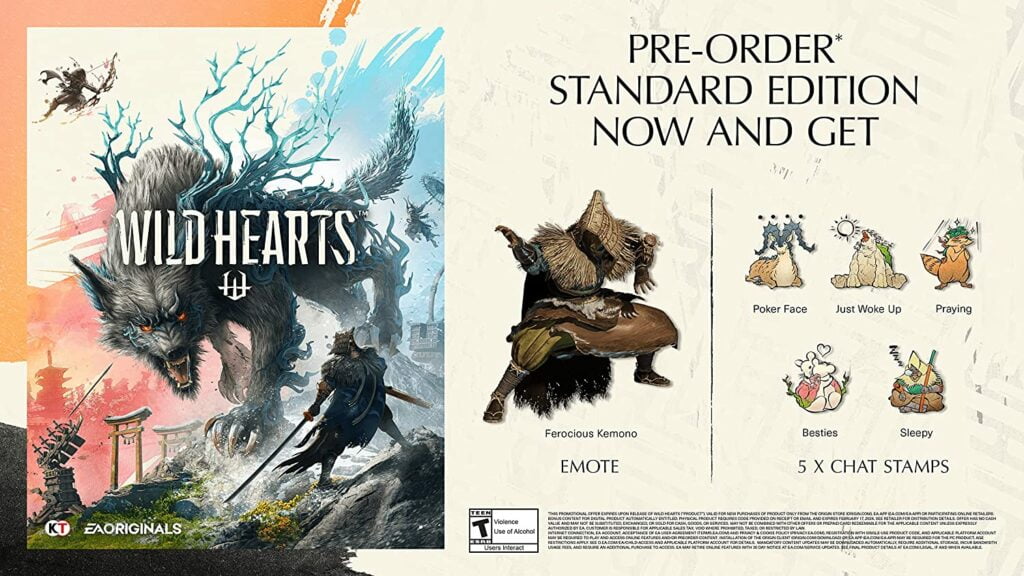 The emote is likely an in-game action you can perform, and the chat stamps are likely stickers that players can use in the in-game chat. Overall though, you're not exactly getting an gameplay advantage with these, and these are items that will enhance the social aspect of the game.
Wild Hearts Karakuri Edition
If you pre-order this edition, you'll get the same pre-order bonus content. This is a more expensive edition, and contains the following additional content, as well as the bonuses we detailed earlier.
2 full armor sets (Karakuri Samurai + Karakuri Ninja)
A Decorative Tsukumo Lantern
3 Emotes (Fighting Spirit, Grovel, Conch)
Here's a helpful image that breaks down the contents of both editions. Note that the Pre-Order bonus content is in the red box with bigger ticks.
Pre-Order Wild Hearts
You can now pre-order Wild Hearts from the links below.
Wild Hearts Release Date
Wild Hearts is coming to PC, Xbox Series S|X, and PS5 on 16th February 2023.
While you're here, make sure to check out our other pre-order guides for other upcoming releases, including Samurai Maiden, Wo Long Fallen Dynasty, and One Piece Odyssey.
What do you think of the Wild Hearts Pre-Order Bonus content? Do you think it warrants an early purchase? Share your thoughts in the comments below and let us know.