With 24 million monthly players, you'd be forgiven for assuming Counter-Strike: Global Offensive (CSGO) has taken the lion's share of players in the online gaming world. Since its release in 2012, CS:GO's fast-paced FPS multiplayer has captured the attention of millions. It's secured a position as one of the most popular esports communities in the world. That's saying something, considering the total valuation of the esports industry is expected to surpass $1.5 billion by 2023.
CS:GO has cemented a spot as one of the core games for professionals to master and compete in, with some hefty prizes to be won if they come out on top. In fact, since MLG Columbus in 2016, the prize pools for the 'majors' (the highest stakes CS:GO competitions) have risen to an eye-watering $1 million. Not bad for a simple two-team FPS.
Despite this, CS:GO remains behind one title in particular: the mercurial, unmissable Fortnite. With 80 million monthly players, it's a far stretch from the numbers of its contemporaries. Fortnite has seemingly reinvented the concept of bonus content and features while keeping its core gaming structure fairly simple.
The Case For CS:GO – Competitive Spirit
CS:GO is lauded for high-quality game design and a polished final product that stands the test of time by being robustly competitive and featuring a dedicated community of players. So why hasn't it overtaken the likes of Fortnite? And could it ever achieve the feat?
One of CS:GO's biggest plaudits has been its ability to remain a highly competitive game. Relying on reaction times, teamwork, and raw skills – something platforms like Call Of Duty: Warzone have been trying to do for years – without demanding any additional spending from players has made CS:GO something of a legendary title amongst gamers. For gamers who want to compete based on pure skill, few titles deliver that same heart-pounding unpredictable shootout-style environment that CS:GO does.
That skill-based format makes it a strategist's dream in gaming terms. The type of mouse you use or crosshairs you select can be the difference between winning or losing, and some of the game's greatest players are known by their load-outs and settings.
Those tight margins for success are a big pull in esports nowadays. The likes of G2Esports, Gambit Esports, and Heroic have made their names – and fortunes – on the CS:GO platform. This was reported by the $400,000 haul Gambit Esports took in back in February of last year, only to suffer crushing defeats in their next competitions.
The Competitive Scene – Highlighted
Win.gg got CSGO news coverage of the tight back and forths that took place in the 13th Pro Season that followed, in which Gambit would dramatically go on to lose the final to Heroic, despite a higher ranking.
That competitiveness, as demonstrated by the ever-changing top ranking of esports teams, can be traced all the way to the most skilled of CS:GO players. Therefore, it isn't a huge surprise that the figure of 24 million monthly CS:GO players is almost double that of mid-2016.
The Case For Fortnite – Something For All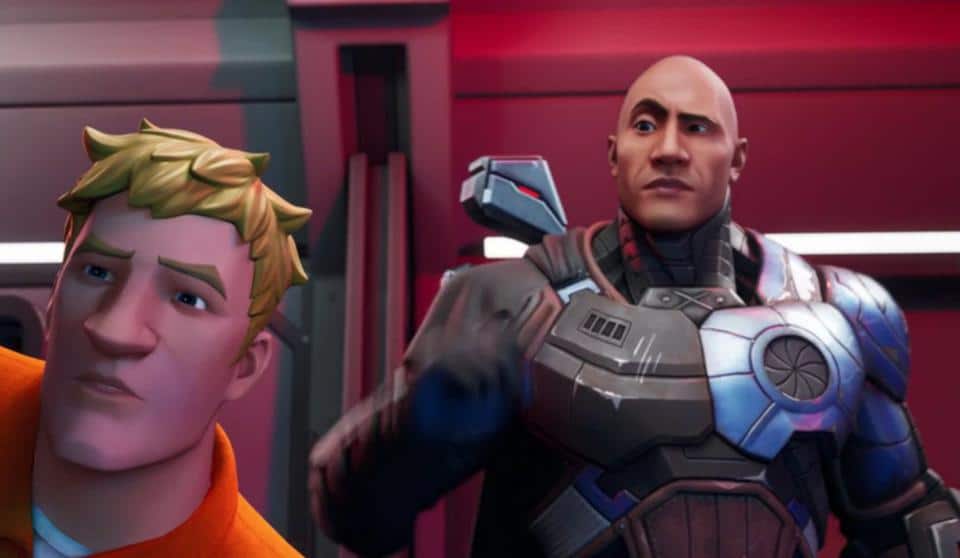 Fortnite couldn't have taken a more different route in how they constructed their game. As opposed to CSGO's more even playing field, in which players' physical capabilities make more of a difference, Fortnite players tend to find more success by mastering the game's idiosyncrasies and features before their opponents can.
Dying in-game is harder, there's a heavy focus on having a handle on the building mechanics, and it almost feels less like a battle royale-style game, and more akin to an offshoot of Minecraft with guns and vehicles. The presumption is that a much larger swathe of gamers are attracted to Fortnite because it's more forgiving to the newcomers – and especially younger players – usually not punishing players for taking bigger risks.
How Does CS:GO Stack Up?
This leaves CS:GO's creators with a difficult obstacle to bridge. Do they reduce the competitiveness of CS:GO with the hope of attracting more players, and being more commercial? Alternatively, they can keep the game as it is, and continue building the dedicated, purist userbase that they have been over the years.
Knowing the industry's rapid growth, the temptation to 'sell out' can be higher. However, the reality remains that January 2022 indicated CS:GO was the most popular game on Steam for that month. Playing the long game, and banking on players being gradually attracted to the more competitive style of CS:GO, might just be the way for the developers to go.