As Marvel's Midnight Suns comes to our favorite consoles, many Steam Deck fans wonder if the RPG will work on their devices.
The Steam Deck is an all-in-one PC gaming console that brings fan-favorite Steam games to a handheld console. Powerful and convenient, it's no wonder why it's made its way into the hearts of many gamers.
However, with strict storefront requirements, it's left Marvel fans wondering whether the latest game from the franchise will work on the Steam Deck.
Will Marvel's Midnight Suns Work on Steam Deck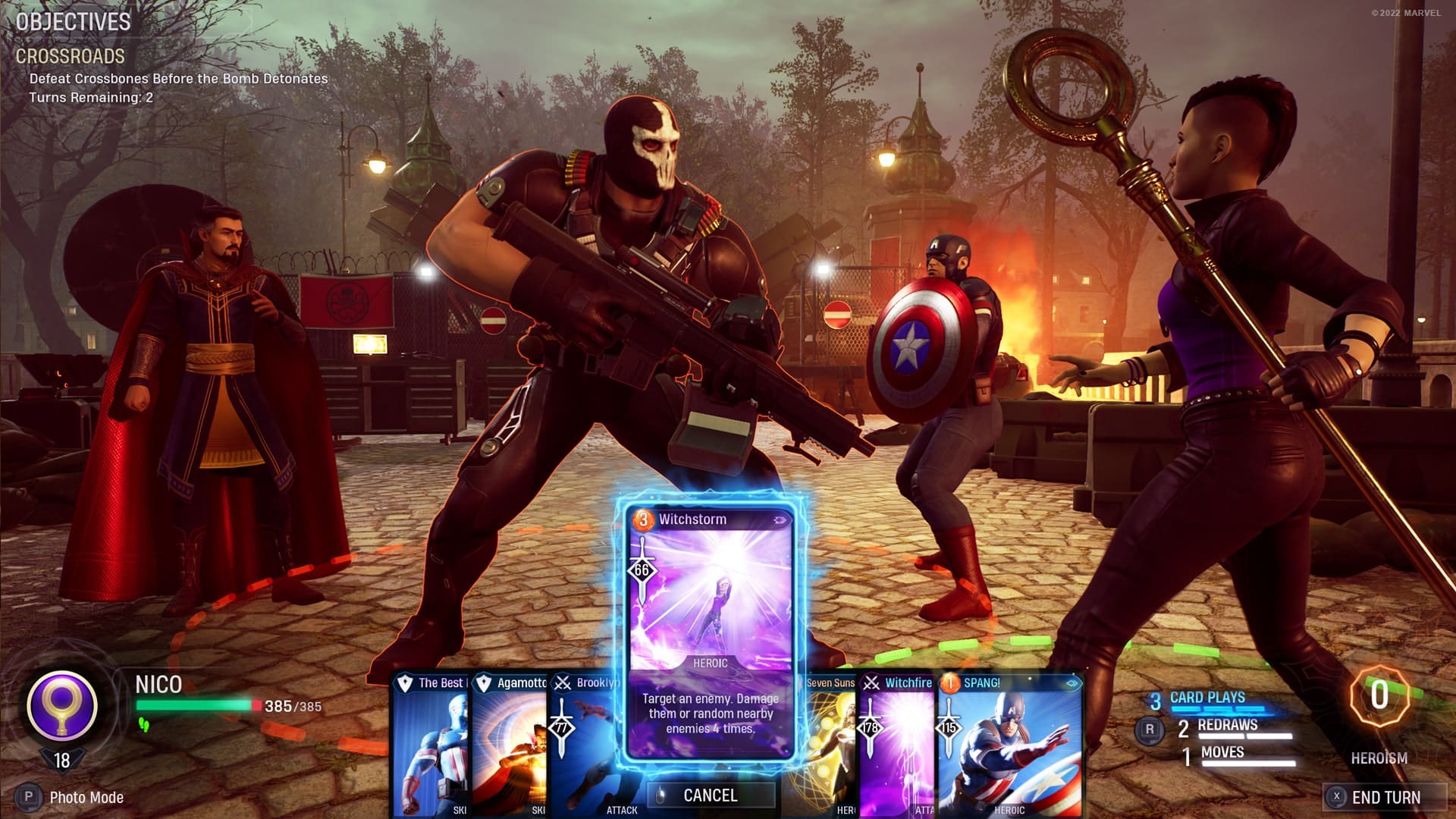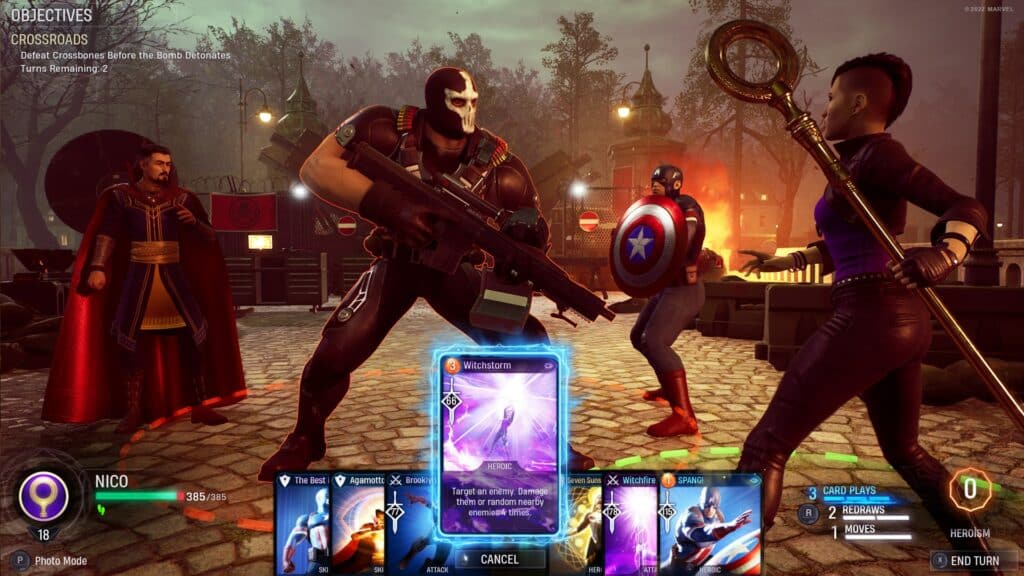 Yes, Marvel's Midnight Suns can be played on the Steam Deck and it runs quite well, too! In terms of settings, we recommend setting everything to low. To do so, follow these settings:
| Graphics Setting | Options |
| --- | --- |
| Meteor Quality | Low |
| World Detail | Low |
| Draw Distance | Low |
| Textures | Low |
| Effects | Low |
| Foliage | Low |
| Post Processing | Low |
| Anti Aliasing | Fast TXAA |
| Screen Space Reflections | Off |
| Depth of Field | Off |
| Motion Blur | Off |
| Number of Shadows | Low |
| Shadows | Low |
In terms of frame rate, we're clocking in at about 40-60 FPS, depending on the gameplay sequence. There really isn't a lot of lag or stuttering. However, some frame rate dips are expected, especially as you move out of cutscenes.
However, the overall gameplay itself feels pretty smooth and we've actually enjoyed our experience with the Steam Deck and Marvel's Midnight Suns so far.
---
Comparing Marvel's Midnight Suns Specs to Steam Dec
For your convenience, we've listed the minimum specs required to play Marvel's Midnight Suns and that of the Steam Deck to make an easy comparison.
Marvel's Midnight Suns Minimum Specs
Below are the official minimum requirements to play Marvel's Midnight Suns. For a full breakdown, check out this article.
| | |
| --- | --- |
| OS: | Windows 10 64-bit |
| Processor: | AMD Ryzen 3-2200G / Intel Core i5-4430 |
| Memory: | 8 GB RAM |
| Graphics: | AMD RX 470 / GeForce GTX 960 – 4GB |
| Storage: | 60 GB available space |
The above table highlights Marvel's Midnight Suns minimum requirements
Valve's Steam Deck Specs
In comparison, here are the tech specs of Valve's Steam Deck.
OS:
SteamOS 3.0
Processor:
AMD APU
CPU: Zen 2 4c/8t, 2.4-3.5GHz (up to 448 GFlops FP32)
GPU: 8 RDNA 2 CUs, 1.0-1.6GHz (up to 1.6 TFlops FP32)
APU power: 4-15W
Memory:
16 GB LPDDR5 on-board RAM (5500 MT/s quad 32-bit channels)
Graphics:
AMD RX 470 / GeForce GTX 960 – 4GB
Storage:
64 GB eMMC (PCIe Gen 2 x1)
256 GB NVMe SSD (PCIe Gen 3 x4 or PCIe Gen 3 x2*)
512 GB high-speed NVMe SSD (PCIe Gen 3 x4 or PCIe Gen 3 x2*)
The above table highlights the Steam Deck tech specs
Marvel's Midnight Suns – A New Tactical RPG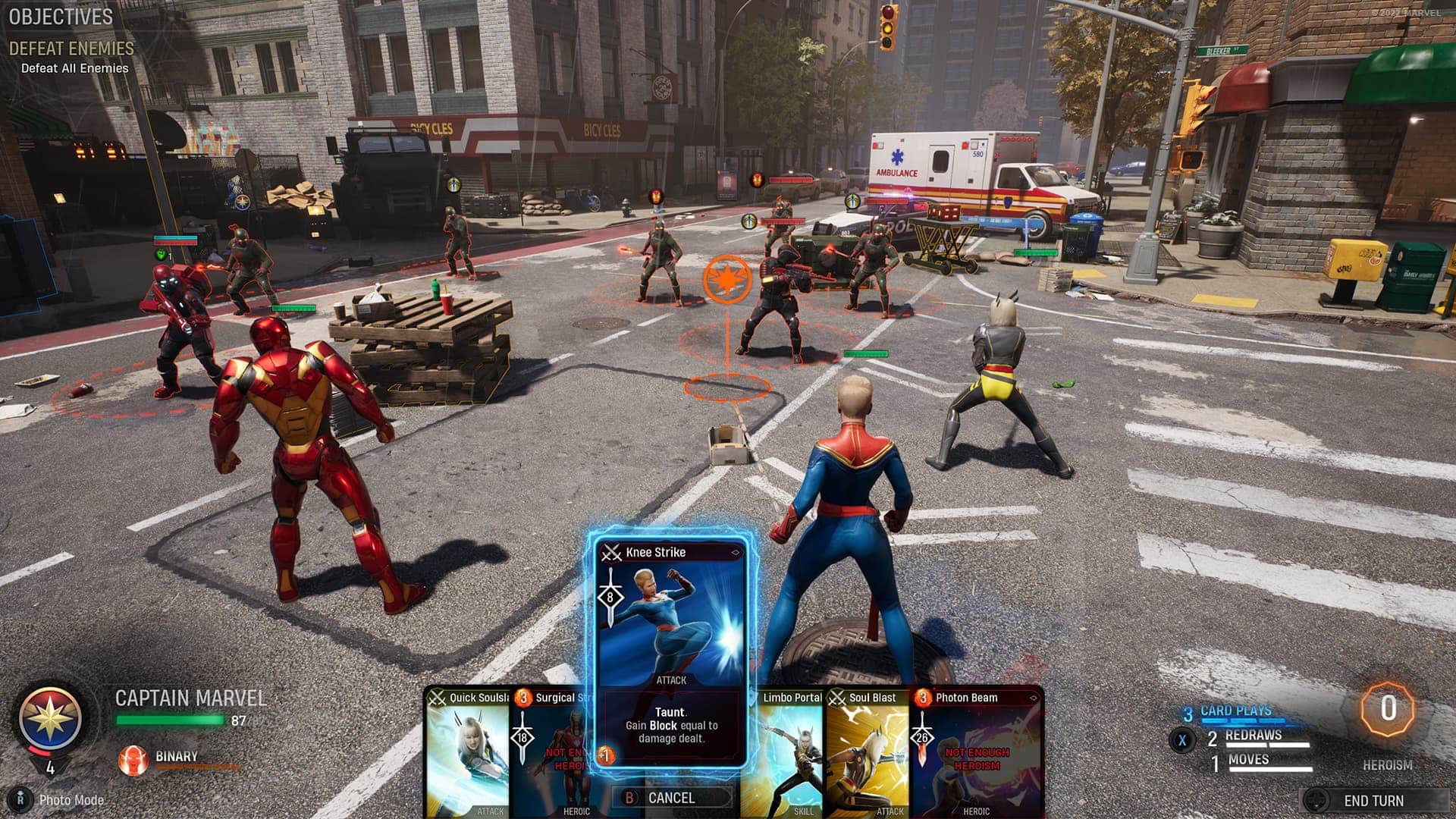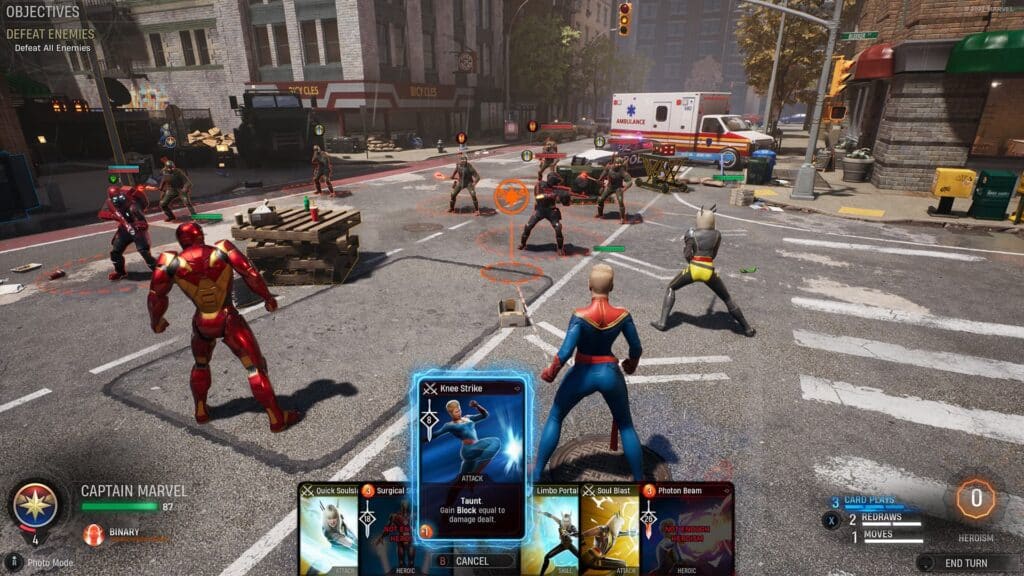 The new game from Firaxis is a turn-based tactical RPG that adds a breath of fresh air to the genre. Focusing on a new battle system, the game calls for clever thinking and relationship-building to level up your characters.
The player must pull together a team of heroes to act as the last line of defense against demonic forces seeking to annihilate the Earth. Leaning into Marvel's dark side, Midnight Suns brings a team of seasoned superheroes together to defeat the mother of demons herself, Lilith.
Here's the twist, your character, Marvel's first original customizable character, is the child of Lilith and was raised from the dead as a weapon to defeat her.
The game blends classic superhero action with strategy to immerse you in a story of family, magic, power, and demons.