The Callisto Protocol is finally out after so much hype, and players are loving it. The game is quite dark and gritty – as expected from a survival horror similar to Dead Space. It is available on almost all current and next-gen consoles like Microsoft Windows, Xbox Series X|S, Xbox One, PS4, and PS5.
However, with the introduction of the Steam Deck, many players were wondering if the game would run on that. Since it is quite convenient to play while traveling, this guide will show you if The Callisto Protocol will have Steam Deck support or not.
Yes, The Callisto Protocol does run on the Steam Deck, and it provides stable performance as well. However, you might notice a few FPS drops here and there.
The Callisto Protocol: Will it Run on The Steam Deck?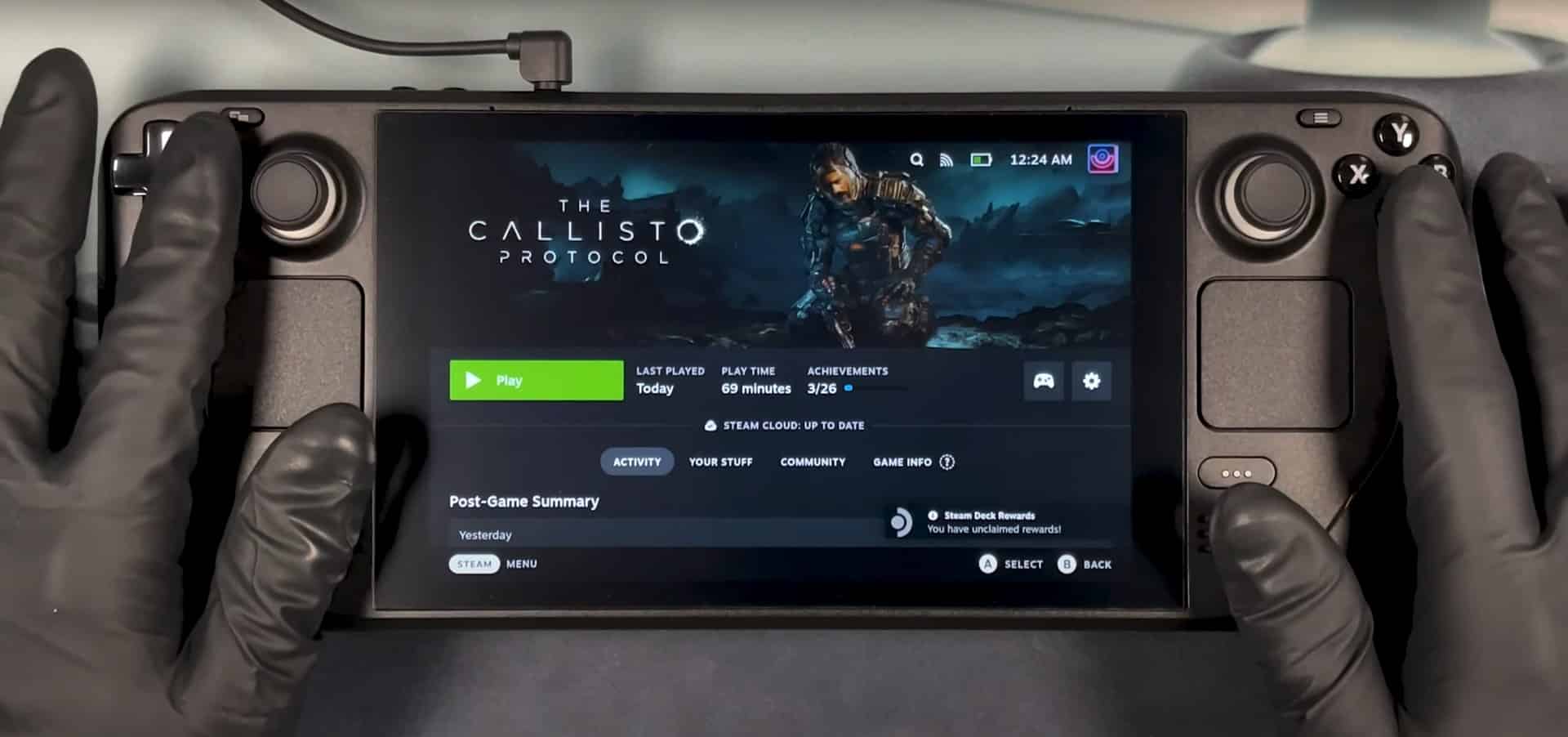 Luckily, The Callisto Protocol does have Steam Deck support, and it runs surprisingly smoothly. However, keep in mind that you need to set some of the settings to low for it to run at a smooth 60 FPS. Otherwise, you will notice that the game runs around 30 FPS with random drops and performance issues.
Since the PC version has some shader cache issues, it is natural to assume that these issues will be persistent on the Deck as well. Adjusting your lighting settings to low will allow you to get better performance. Also, you will need to play on low-medium settings for now.
That's not to say that the game looks bad, it actually looks pretty good on the Steam Deck. The Callisto Protocol has some random stuttering issues on PC, even if you have high-end hardware. So, Krafton will have to look into these issues and release a patch to fix them.
If you can ignore the few stuttering problems here and there, you will have a great time on the Steam Deck. The game is amazing, and it is extremely fun to play while lying in your bed or traveling. Plus, it is quite convenient as well since you do not have to sit in front of your PC or console.
However, I prefer playing on PC since it immerses me in the game. Playing games like The Callisto Protocol on a large screen with high resolution seems like the way to enjoy it and fully immerse yourself in it as well.
Conclusion
There you have it. That's everything you need to know about The Callisto Protocol and if it will run on the Steam Deck or not. It is amazing to see the latest games run so well on the Deck since you can easily play them wherever you are.
What are your thoughts on the game so far? Will you be playing The Callisto Protocol on the Steam Deck? We would love to hear your thoughts in the comments below!