Rune Factory 4 Special is a fantasy farming adventure game from Marvelous Inc, and XSEED Games. The title was originally released on various platforms back in 2012 and was later released as the "Special" version for the Nintendo Switch in 2020. Now, after more than a year, it is out on PC as well, through Steam. Japanese games ports are becoming more and more common on PC, and some publishers take some time to release them. The port isn't without its issues though, and one of the glaring ones is the Rune Factory 4 Special Game Speed Issue. This guide will explain how you can fix that with a simple workaround.
There is clearly a huge demand for the catalog of Japanese titles that still are locked behind consoles. While a lot of publishers like SEGA, Bandai Namco Entertainment, and CAPCOM release their titles on PC alongside consoles, there are still publishers that take their time.
Rune Factory 4 Special Game Speed Issue
A few users have noted that the game runs at a higher speed than usual. This is a technical flaw with the game, as anything above 60 FPS doubles the speed of the game, and matches the framerate. This isn't normal behavior for the game, which means that players will have to play at a locked framerate.
Now, you can use external software like your GPU control center to lock the framerate to 60 FPS. Anything above it will cause it to behave improperly.
The other, simple solution is to turn on v-sync, which will lock it to 60 FPS. You can do this by using the configuration menu.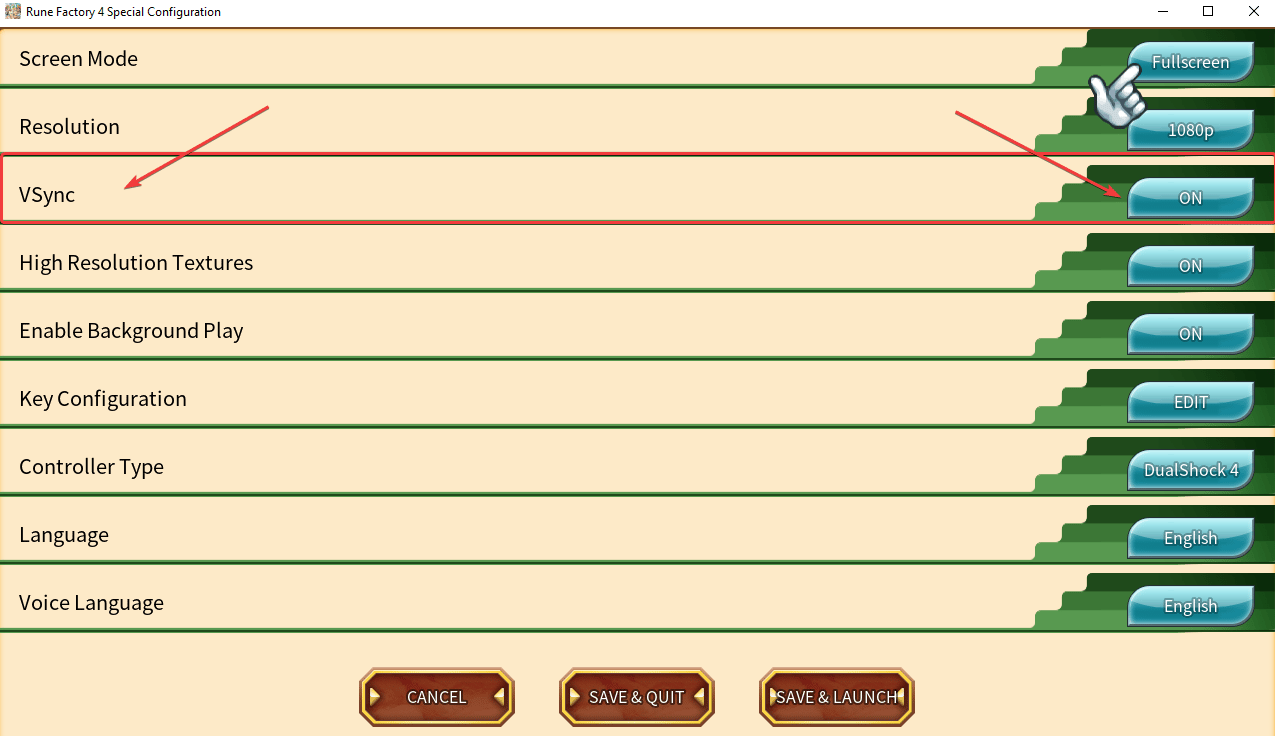 We're unsure if the v-sync implementation functions like that on higher display monitors though, so if that doesn't help, simply lock the framerate. We recommend Rivatuner, as it works very well for frametimes too.
We hope the developers release a fix for this, as many PC users have moved beyond 60 Hz monitors.
We hope this guide helped and you were able to fix the Rune Factory 4 Special Game Speed Issue. Let us know if you have any questions in the comments below.