It seems that according to some court documents, the upcoming Xbox Series X Mid-Gen Console that is currently planned for October 2024 just got leaked. The files were spotted in a series of court documents that detail a new console, the controller and other important details for the console.
Xbox Series X Mid-Gen Console Leaked
Keep in mind, this is a proper leak as these are taken directly from court records (Thank you, Wario64). The following images are taken from the PDF and while its early to say how much these will reflect the finished product, this is a major breakthrough for all the rumors of a mid-gen console refresh for the Xbox Series, with rumors of the PS5 refresh still looming as well.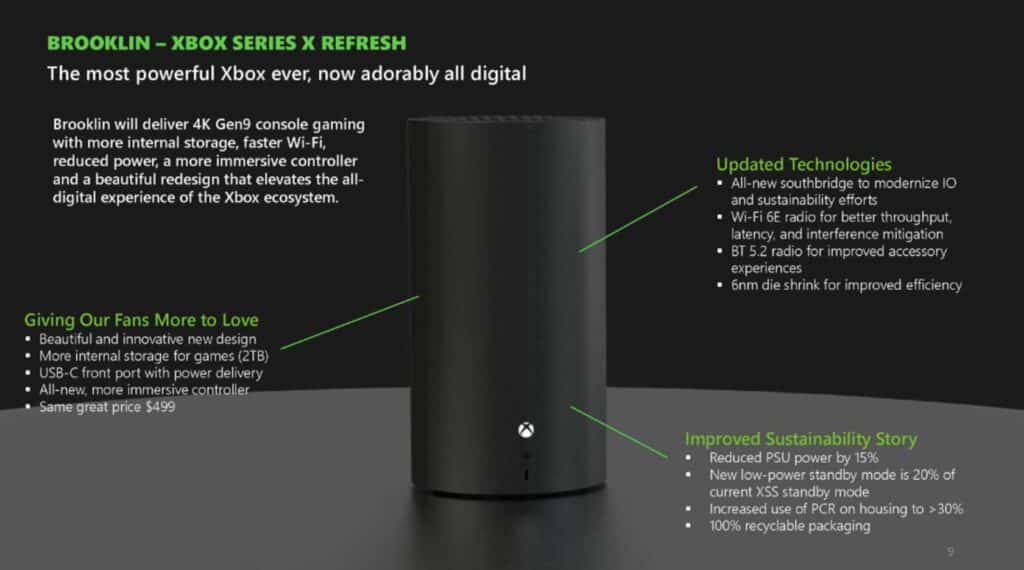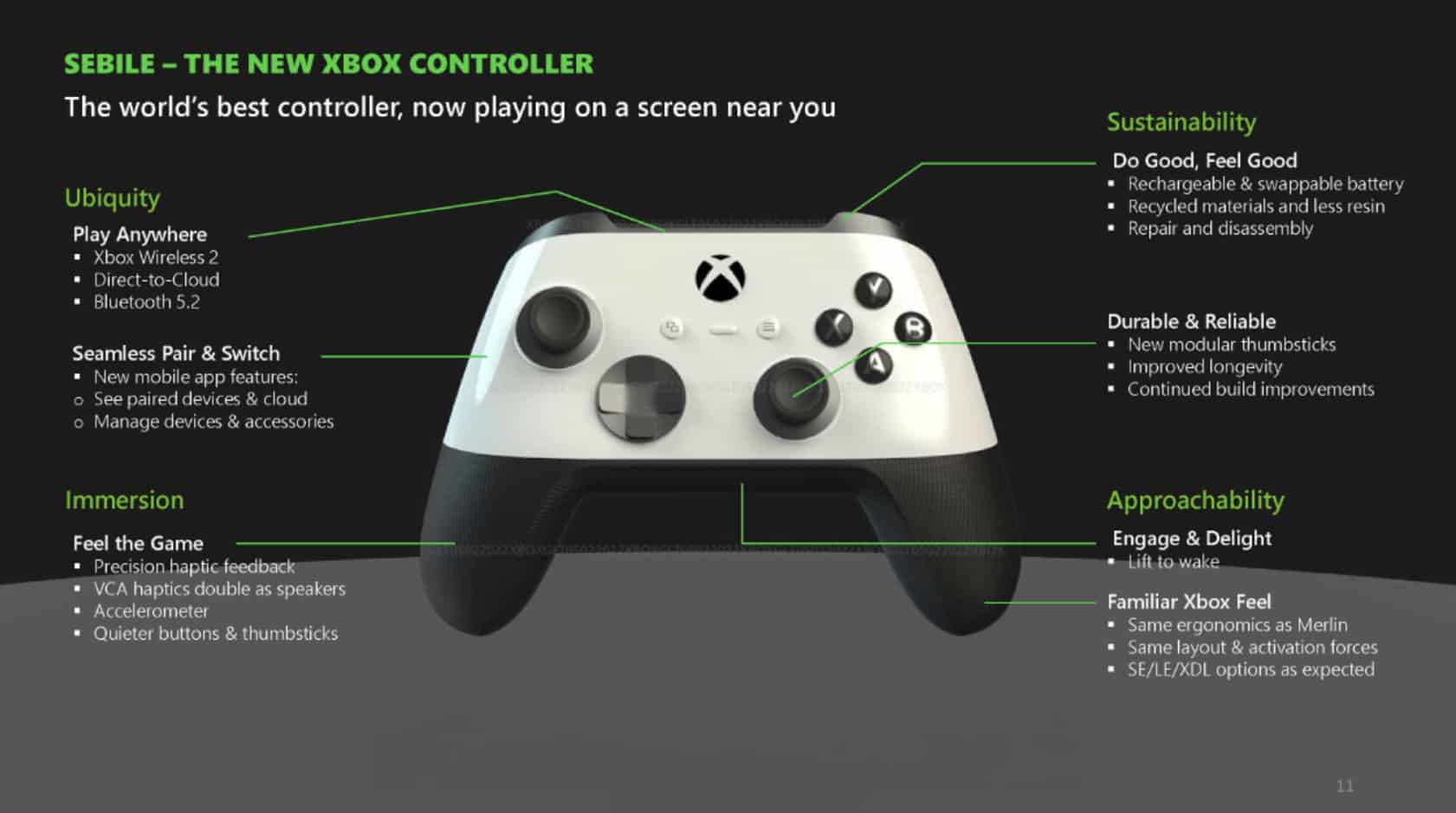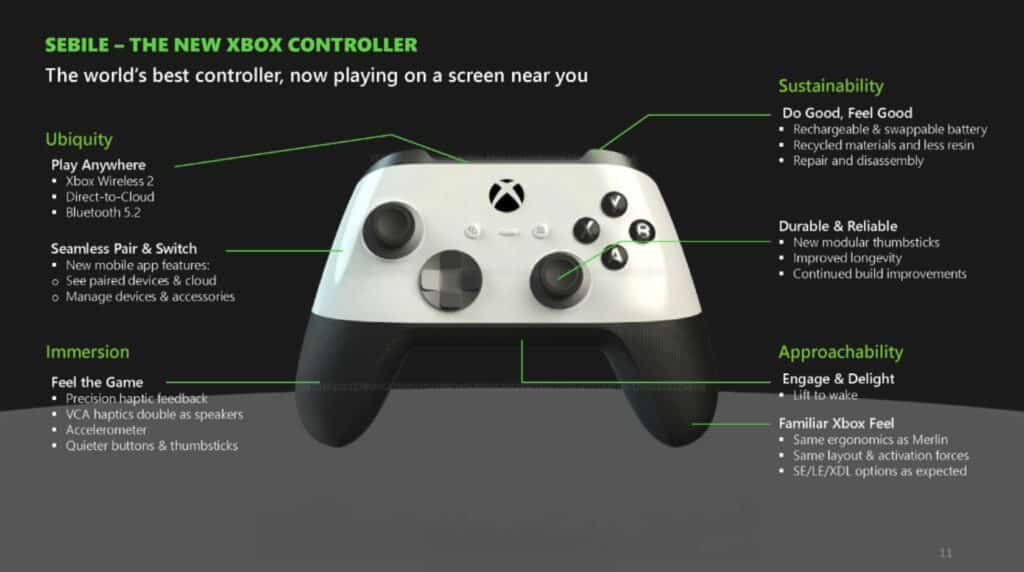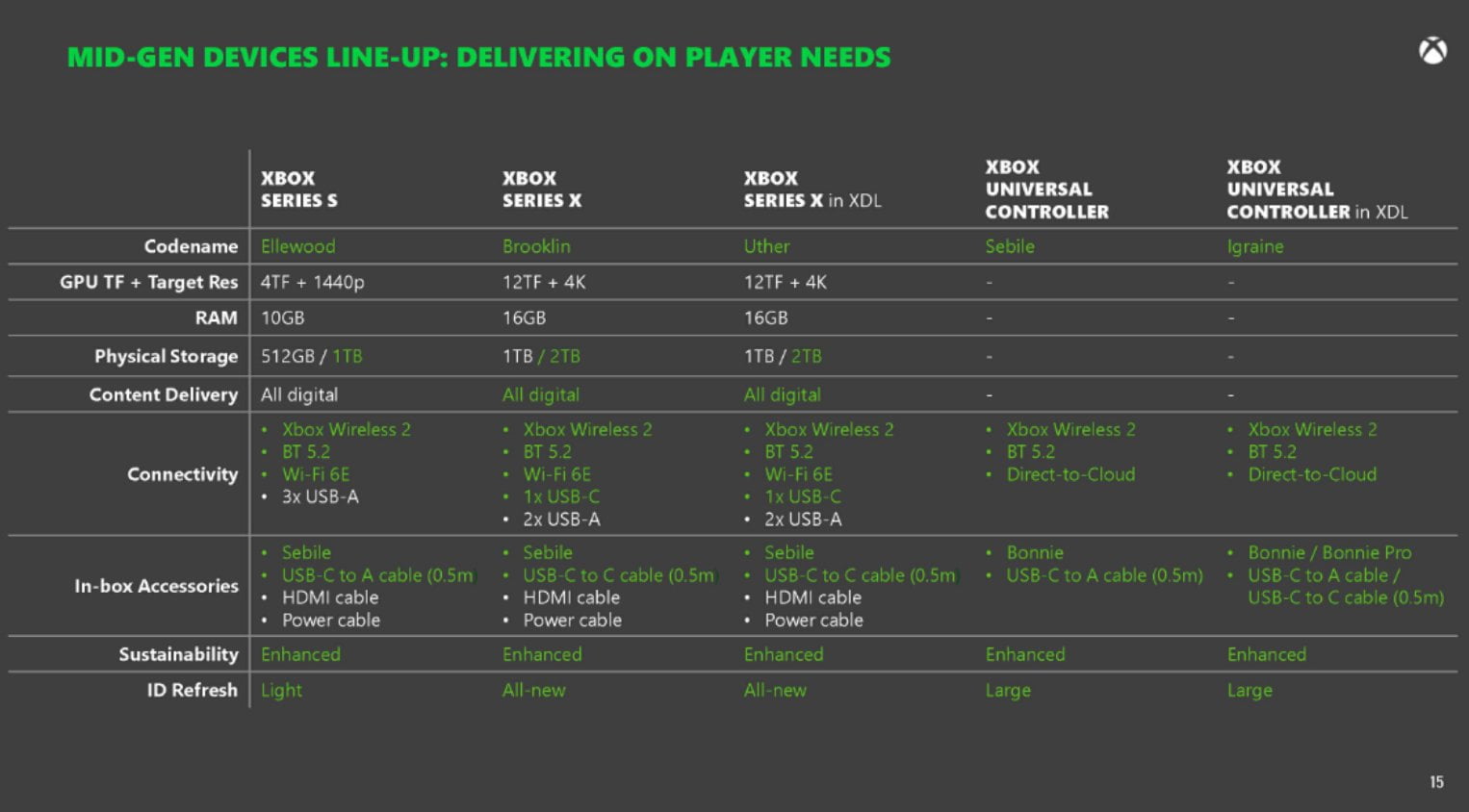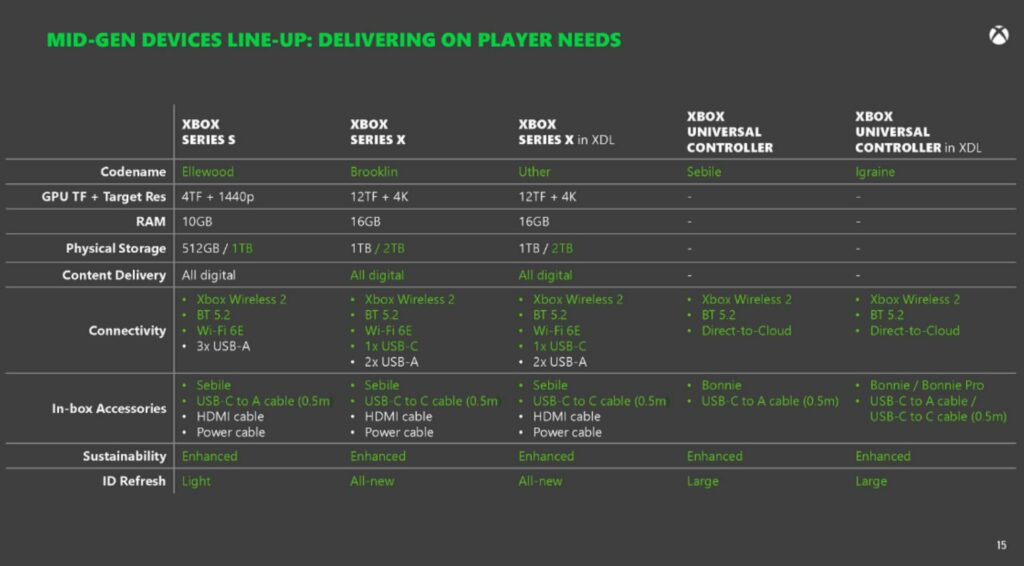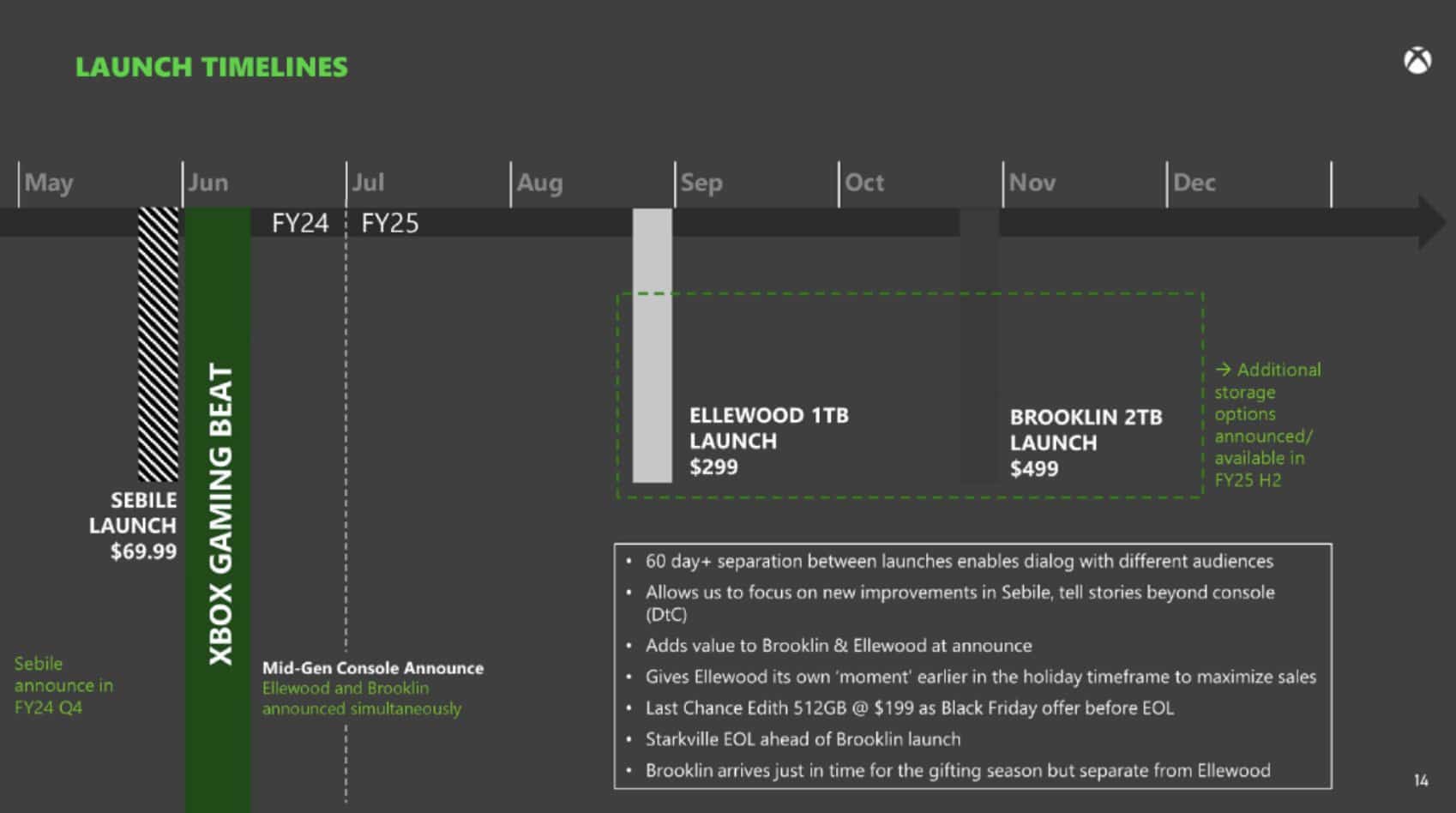 According to the leaks, The new Xbox Series X is codenamed Brooklin and resembles an Amazon Alexa device. It will still retail for $499 and will be a completely digital console. It has a plethora of new features such as USB-C front port power delivery, a bigger base internal storage of 2TB, Wi-Fi 6E support, and more!
In addition, a new Xbox Series S refresh is also slated that is codenamed Ellewood. While there is no visual to go with it like Brooklin, it also features the same 512/1TB configuration of the current Xbox Series S revision. The console will maintain its $299 pricetag and will be a 1TB model.
We also get a look at the first new controller that will come with both consoles codenamed Sebile, it will feature Xbox Wireless 2, Bluetooth 5.2, and aims to be a superior controller than the present controller lineup.