In 2003, Ubisoft released the original XIII. An FPS shooter with a strong cell-shaded aesthetic that helped set the tone for the mind boggling comic book looking shooter. We have gone two whole console generations without a single clue of any potential of a remaster or a remake but it seems that a XIII Remake is on the way, this November 10th.
XIII Remake – A highly underrated FPS you shouldn't miss
XIII puts you in the shoes of a protagonist who wakes up without memories on the beach with nothing but a mysterious tattoo that says XIII on the back of your neck and a key. You soon find armed mercenaries after you as you embark on the journey to find out who you are and why you're being hunted. As the story unfolds, find out about a conspiracy that will keep you hooked.
The original game ended on an amazing cliffhanger and that was rare for FPS games at the time. Unfortunately, due to the lackluster reception of the game, Ubisoft didn't push for a sequel. Fans did get some closure with the help of a limited series that aired in 2012.
Microids, the publisher for the XIII Remake, and PlayMagic, the developers of the remake are looking to give the game a second chance with the current generation of consoles. The game is set to launch on the PS4, Xbox One, Nintendo Switch, and PC/Mac. We also have a first look at the gameplay, screenshots and pre-order bonuses.
XIII Remake also offers a limited and standard edition. These are worth checking out if you're planning on buying the game physically.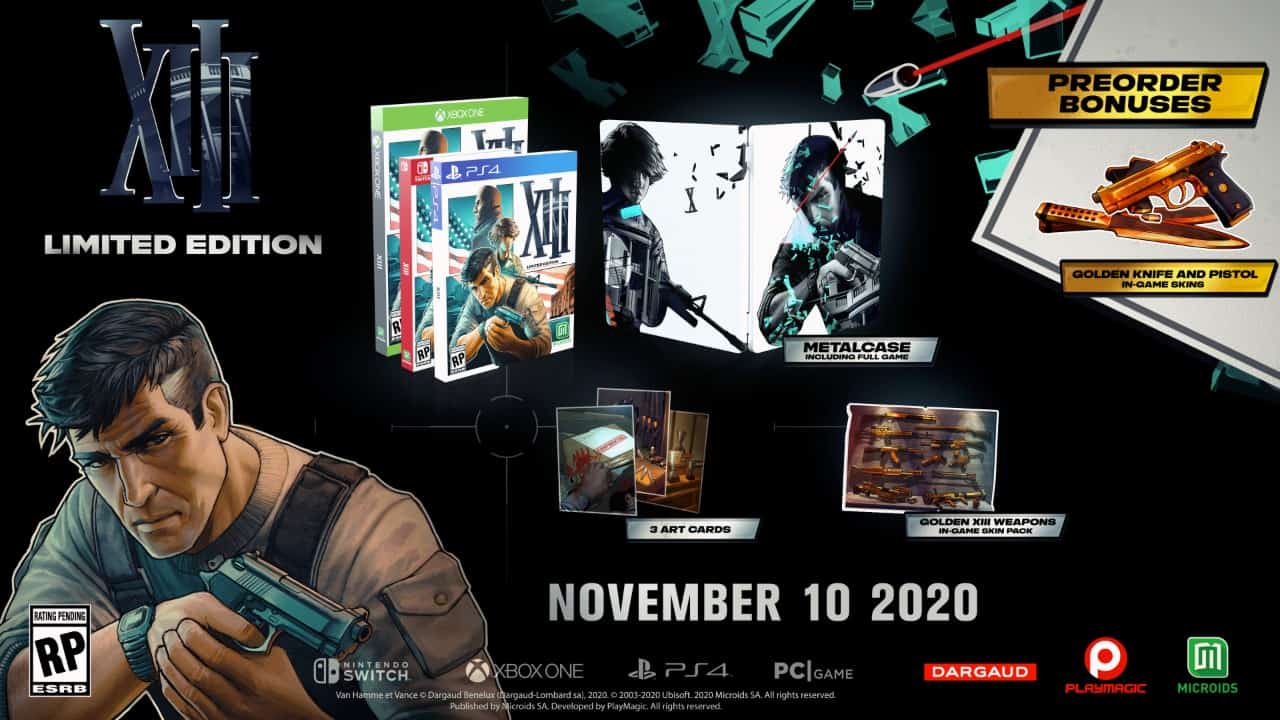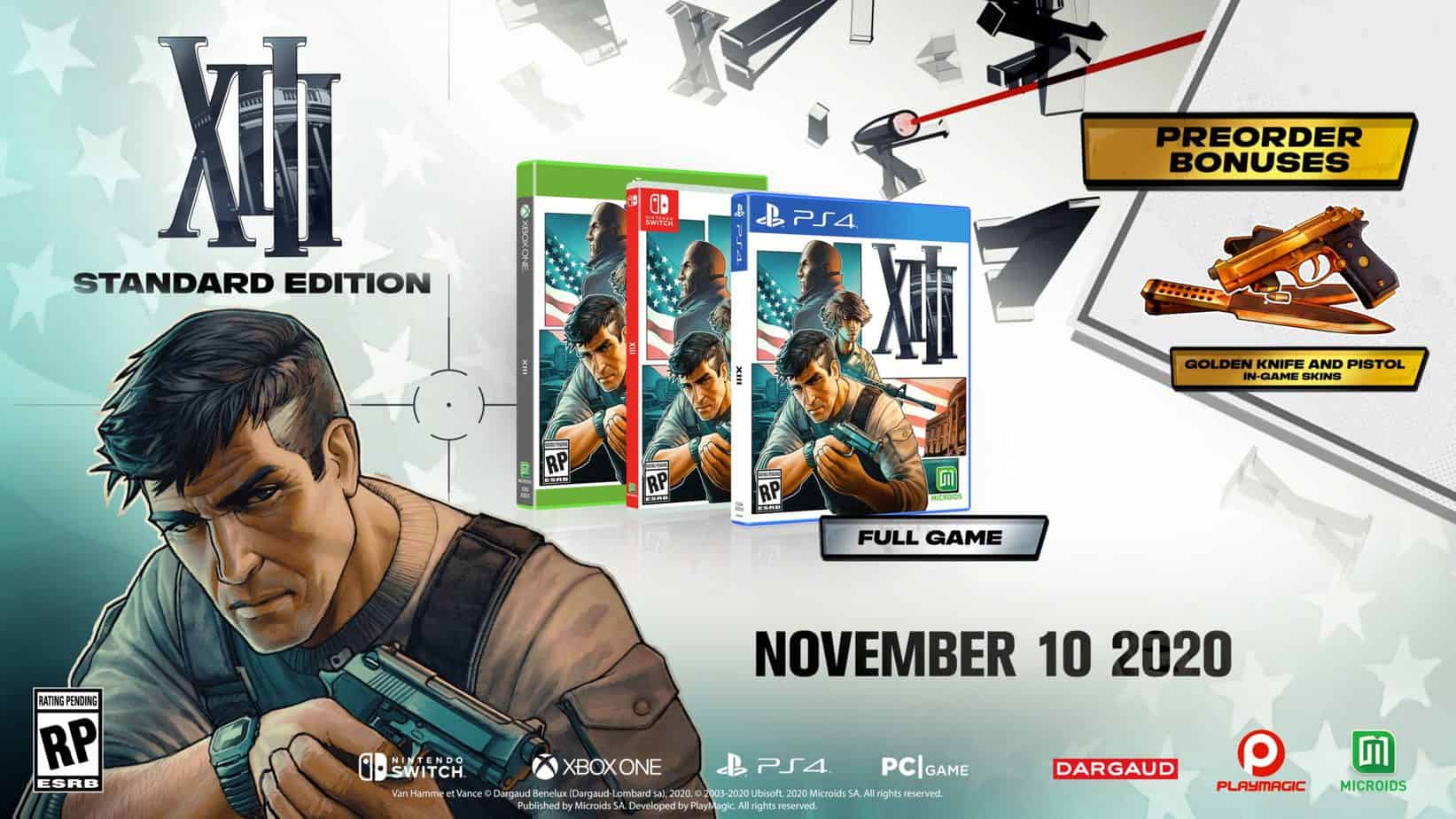 The game is set for a November 10 2020 release. For many fan who had long forgotten the game, many of them will be glad to play the game once more with modern day consoles. Hopefully the game performs well enough to encourage a sequel if it does end the way the first game did.
If you're a fan of the original, let us know what you think of the game in the comments section below. I know I am excited to give the game a shot after waiting all these years.