Xtrfy has a range of high-quality mice on the market, with their bread-and-butter offering being lightweight wireless gaming mice. The M8 Wireless is another stand-out product in their varied line, but how well does it perform in intense gaming forays? In this Xtrfy M8 Wireless Review, I will explore the benefits of having a wireless mouse with an ultra-low front. As well as the downsides that such a design brings.
With a focus on precise movements and buttons, the M8 Wireless does a lot. But design oversights may get in the way of gamers that want a mouse that keeps up with them.
Tech Specs
Dimensions – 18.7 x 10.3 x 6.1 cm
Weight – 55 grams (0.12 lbs)
Buttons – 5
Switches – Kailh GM 8.0
Sensor – Pixart 3395 optical gaming sensor
Cable – USB-C to USB-A
Connectivity – Wired or 2.4 GHz wireless
Battery Life – 75 hours
Packaging and Contents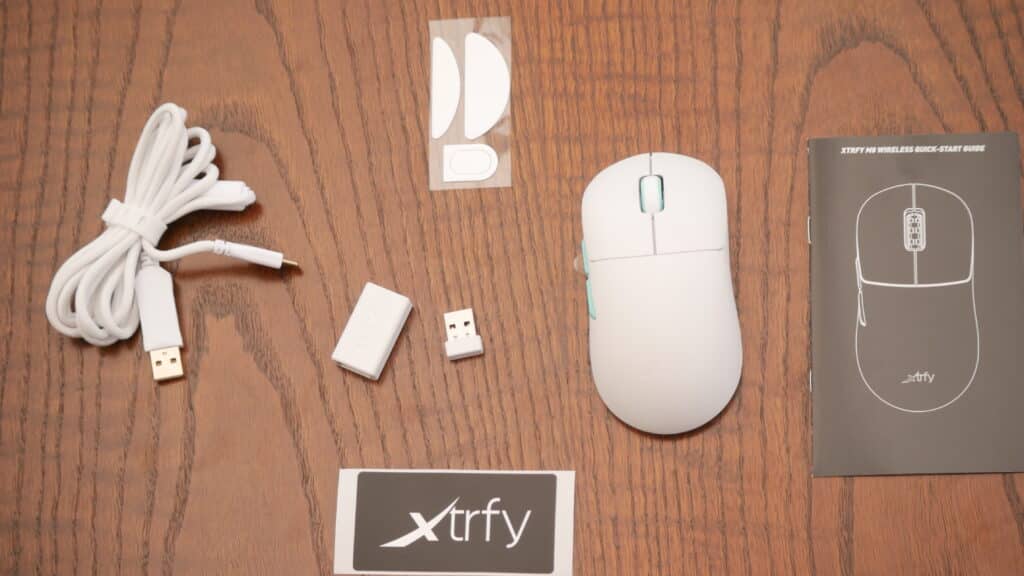 Straight out of the box, you're greeted with the unique symmetrical shape of the M8 Wireless. Xtrfy lets the mouse speak for itself. It's the first thing you see and touch out of the box. Hidden underneath are the necessities as well as some additional goodies.
The box contains:
The M8 Wireless Gaming Mouse
USB-A to USB-C cable
Wireless receiver
Receiver extension adaptor
Quickstart Guide
Additional skates
Xtrfy Sticker
Several lightweight gaming mice include optional grip stickers. However, Xtrfy seems confident you won't need the additional grip. The extra skates act as a backup once the stock skates are worn down. There's also another skate that fits around the sensor. This is great if you want a little more glide.
Weight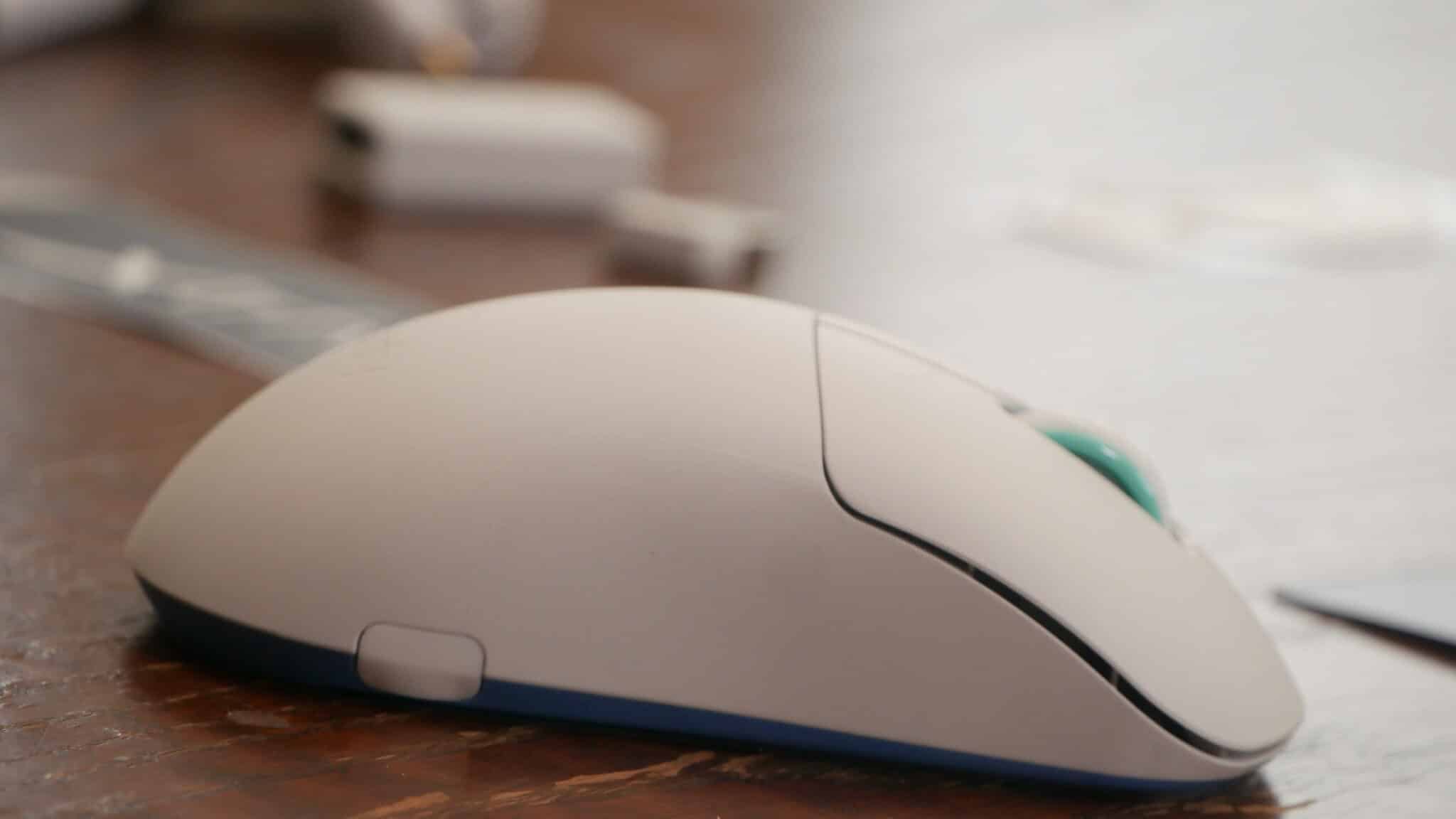 It often feels that gaming mice manufacturers compete to see who can balance quality and weight the best. One of the main focuses of my Xtrify M8 Wireless review was to see how this lightweight mouse felt under pressure. While I'll dive into this in more detail later, I can confirm that Xtrfy has achieved something special here.
The M8 Wireless has a solid shell, yet only weighs 55 grams. This makes it lighter than similar mice like the Logitech G Pro X and the Razer Viper V2 Pro. Cementing itself as one of the lightest gaming mice on the market, yet still keeping features necessary to be competitive.
Build Quality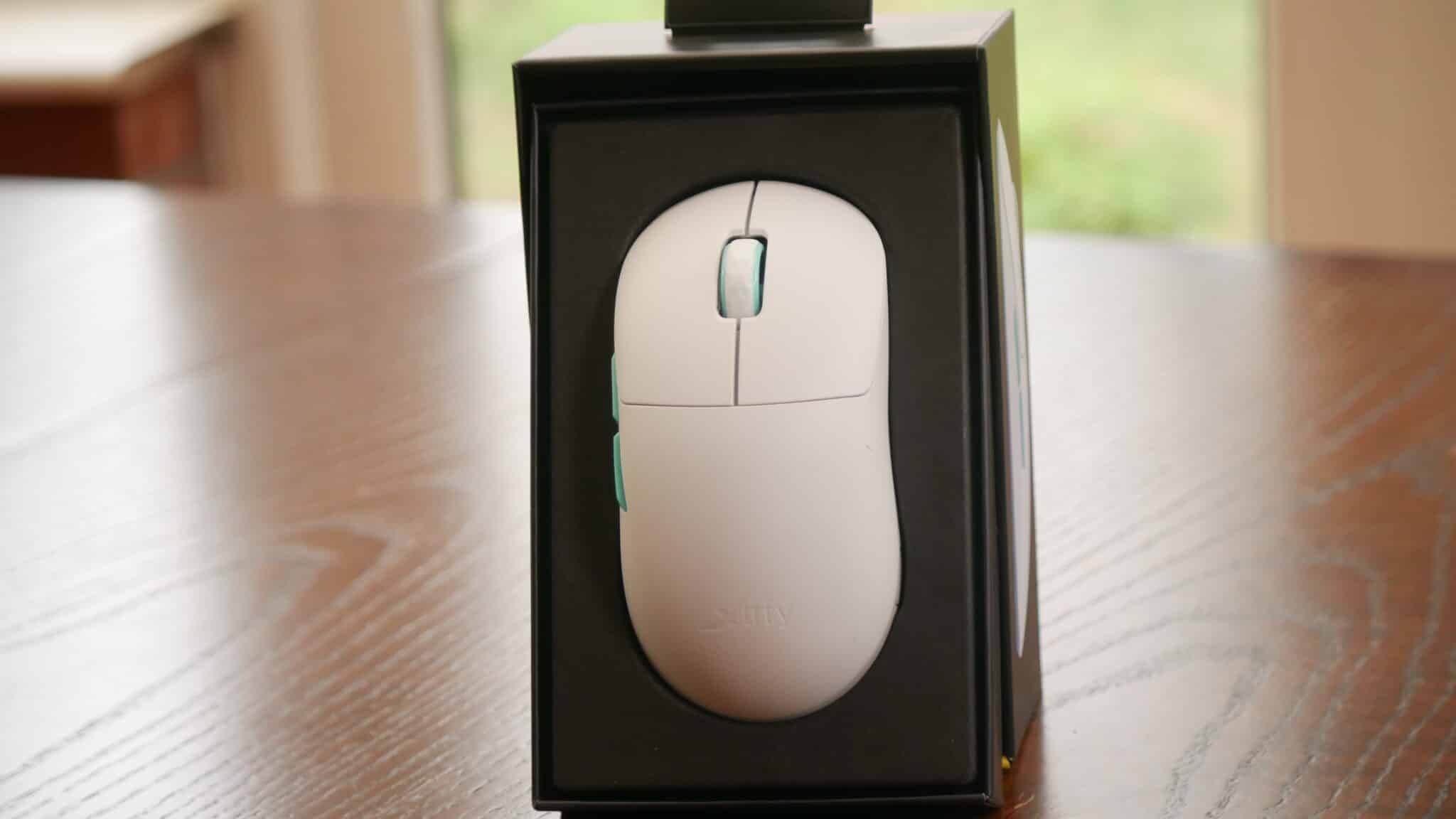 It's natural to associate a lack of weight with a lack of quality. Unfortunately, upon handling the M8 Wireless for the first time, it does feel cheap. However, these feelings are deceiving and are an unfortunate byproduct of its weight.
On the topic of design limitations, the ultra-low front leaves no space for a charging port. To combat this, the M8 Wireless has a USB-C port on the right-hand side near the back of the mouse. It's protected with a rubber stopper which is annoying to remove. However, the stopper is necessary, because, without it, there's an eyesore of a hole on the side of the mouse.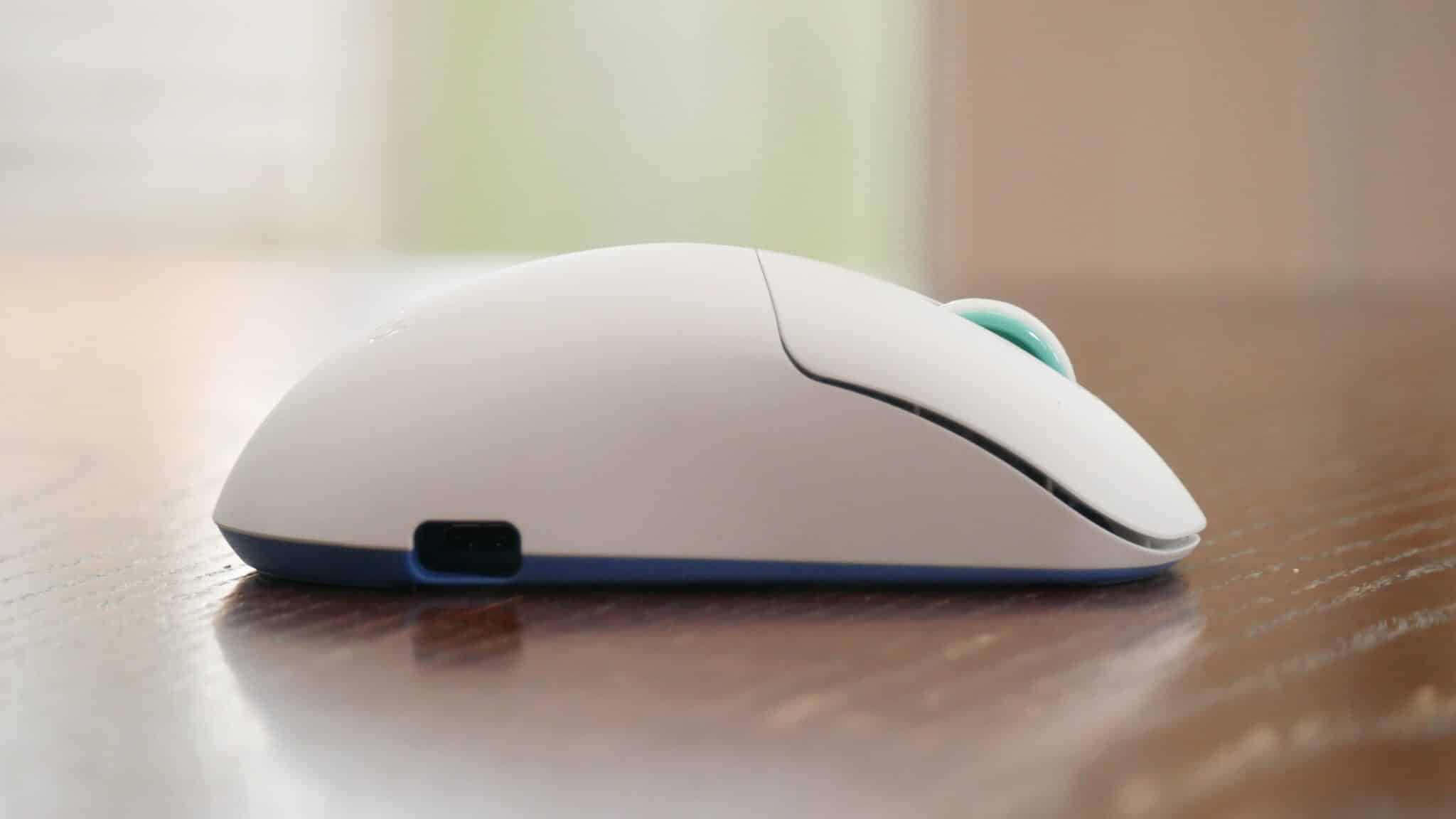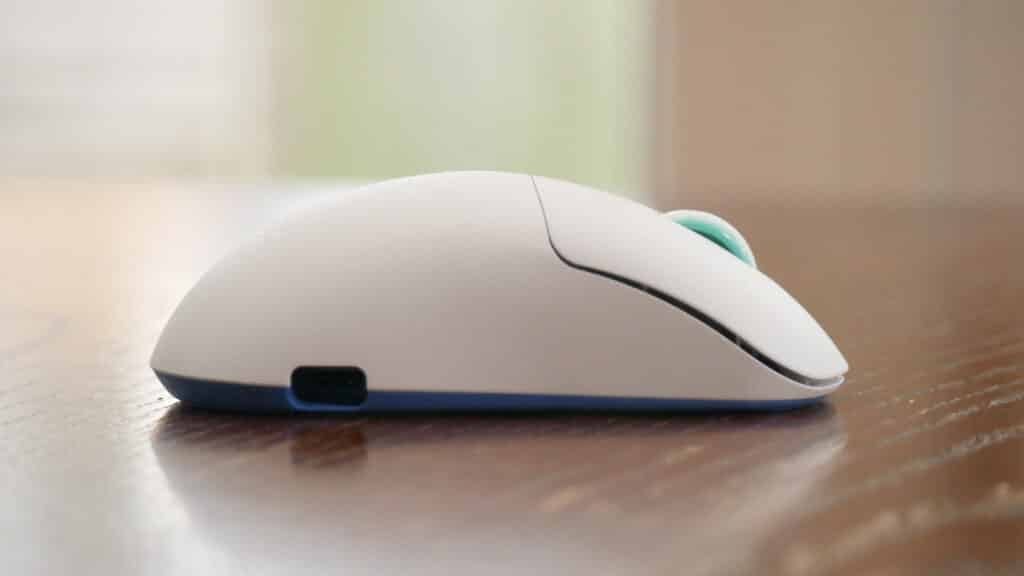 The M8 Wireless is durable. A rough push and pull at the buttons proves that it will take a lot of force to break anything. Meanwhile, the subtle grippy texture on the shell of the mouse feels good when in use. First impressions of the M8 Wireless may be lacklustre, but it does its best to prove itself where it matters.
Buttons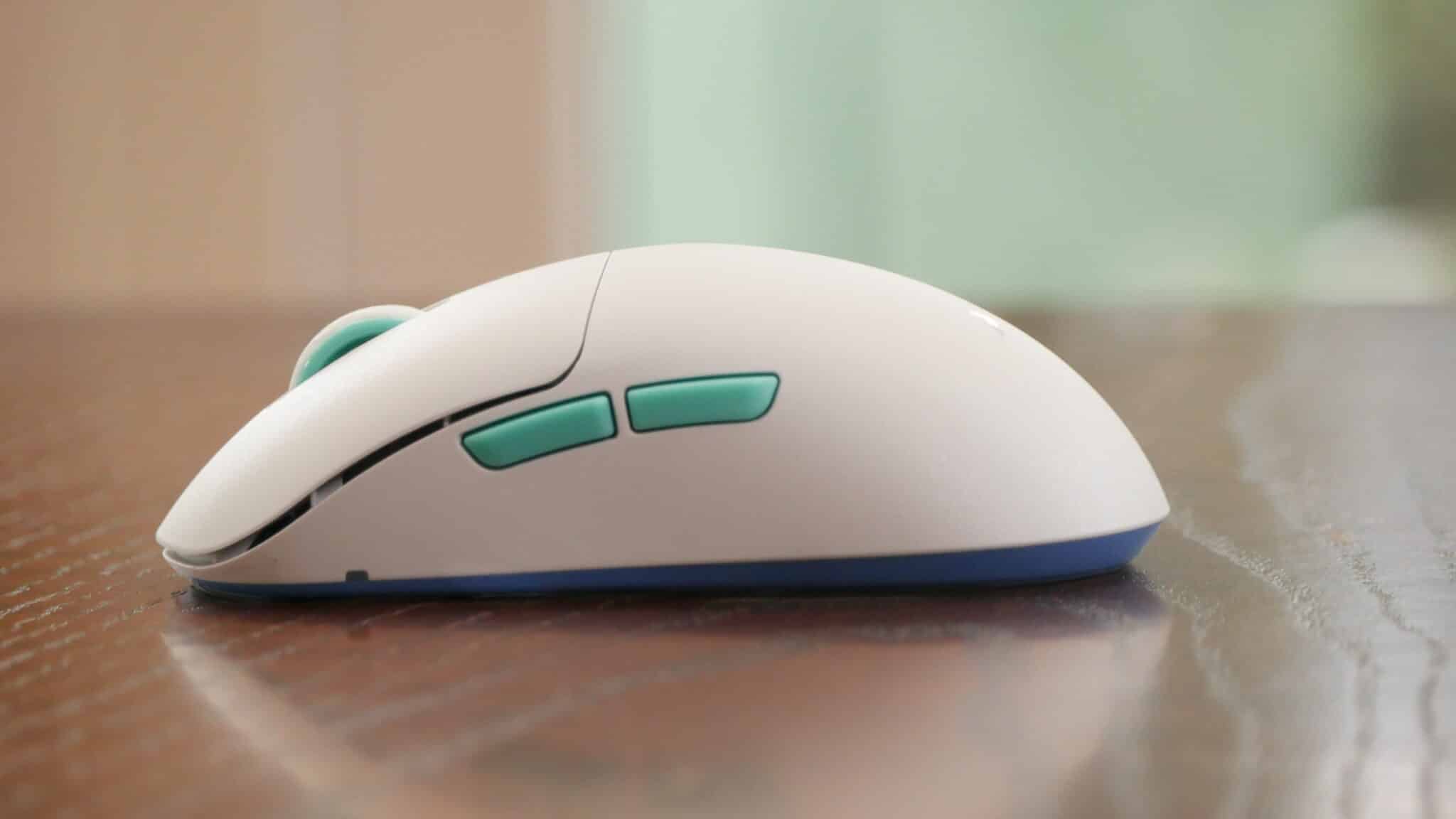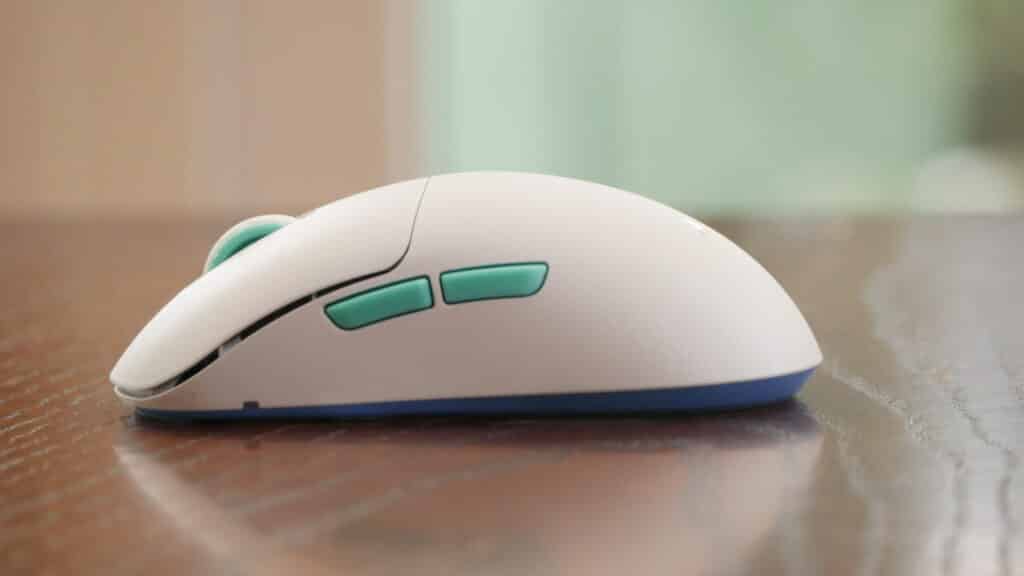 The always reliable Kailh GM 8.0 switches are used excellently in the M8 Wireless' buttons. The quality of the buttons themselves perfectly collaborates with the switches for a reliable and crispy click. Meanwhile, the ultra-low front makes the mouse stand apart from similar products.
The two side buttons offer a satisfying and easy-to-reach interaction. They click fast and there's absolutely no sticking. Protruding just enough to be easily accessible, but never getting in the way. The M8 Wireless' buttons are everything you could hope for in a competitive gaming mouse.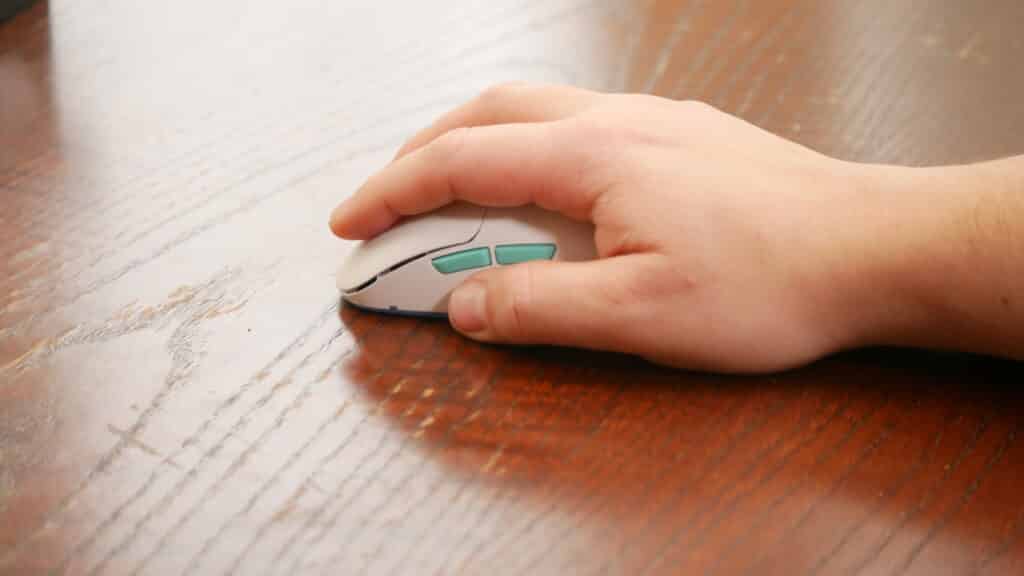 The scroll wheel is always a divisive factor when it comes to mouse quality. Fortunately, Xtrfy has delivered a precise scroll that allows you to move exactly how much you need. The rubber on the wheel is thick with a nice feel, and the notches are well-defined. It clicks nicely, with no sense that it's going to lose its bite any time soon.
While a tight and precise scroll wheel is perfect for shooters, scrolling through a document is sluggish. To skip pages rapidly, you have to put a lot of force into the wheel. But, this is a gaming mouse first, so this is likely a non-issue for most people.
User Experience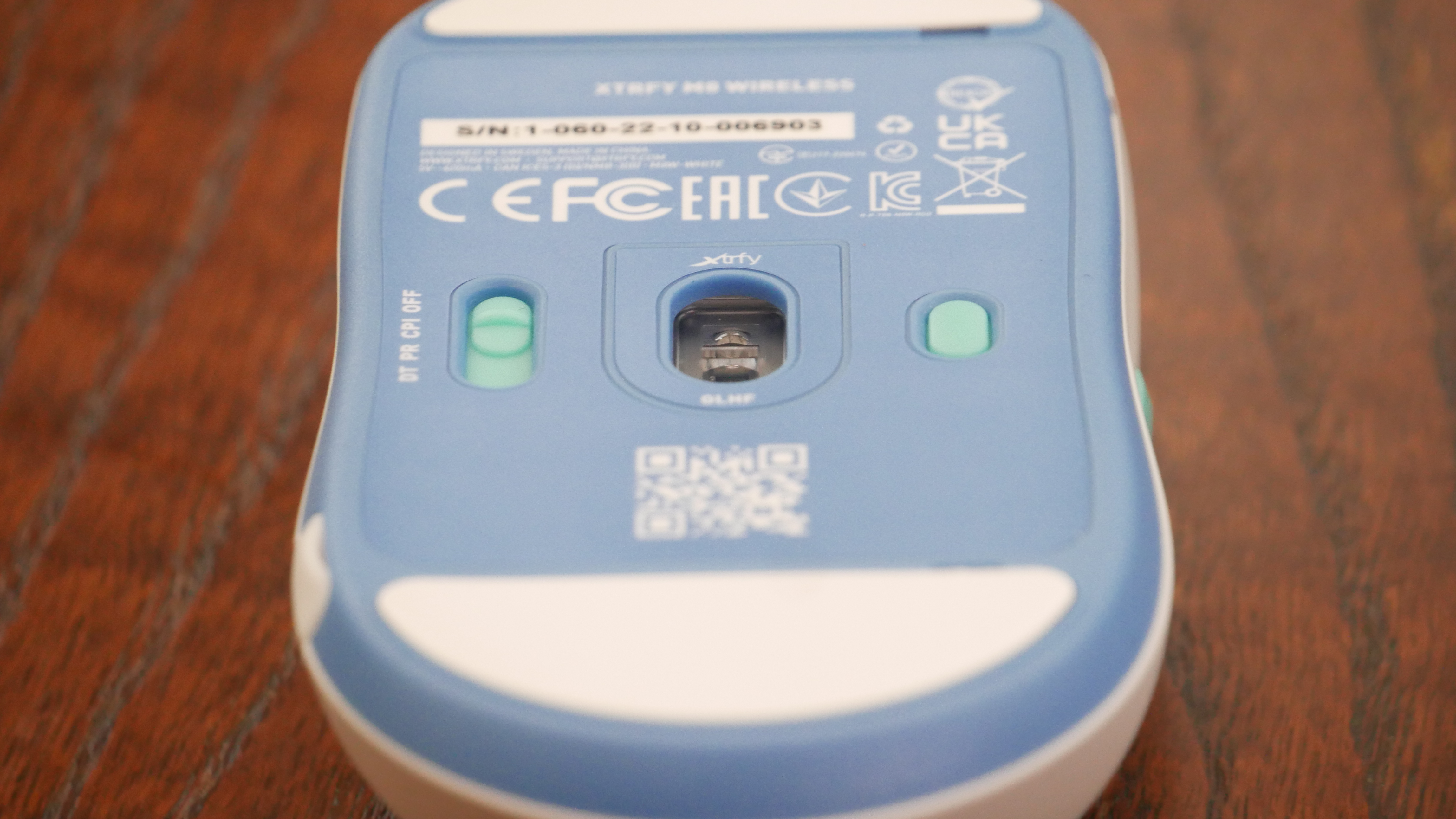 The symmetrical ultra-low front makes the M8 Wireless work well for various grip types. However, in my testing, a claw grip worked best. All 5 buttons are easy to access thanks to this design choice. It's easy to differentiate and use the side buttons. The textured coating and high slope makes gripping the mouse effortless. Not once did I lose grip, no matter how intense of a match.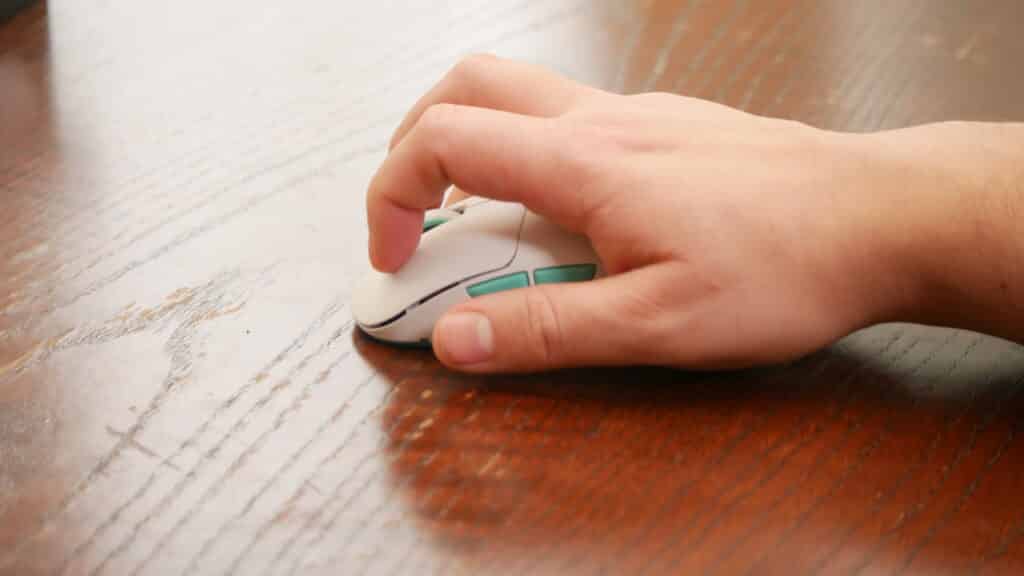 While you can use the mouse while it's charging, the unusual placement of the USB-C port means you can catch the wire with the mouse. This happened with enough frequency that it distracted me from my gameplay.
The skates provide enough glide to make precise movements without sliding too far, and the Pixart sensor is accurate and works without fault on typical desk surfaces.
Battery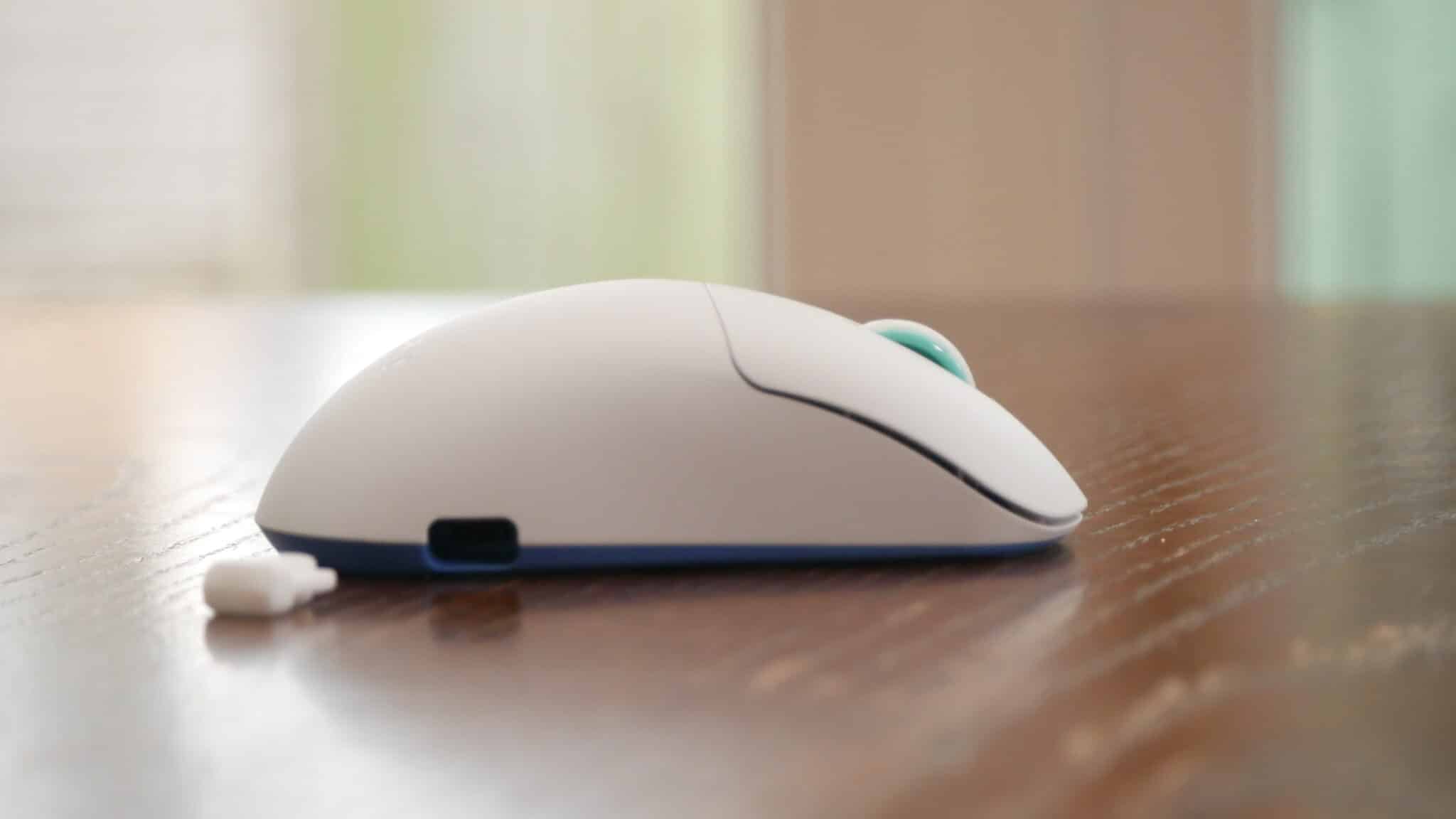 75 hours of battery life is more than enough to keep you gaming for as long as you need. With an impressive 2-hour charge time as well, you'll be back up and running without wires quickly.
While the port placement means I wouldn't recommend playing anything competitive while charging, you're unlikely to run into issues while playing calmer games.
Connectivity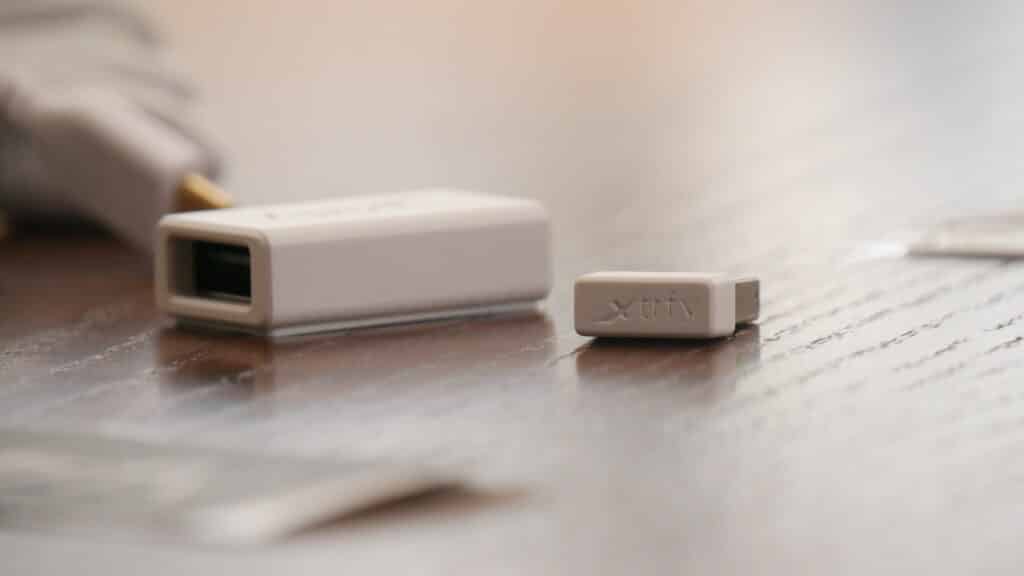 Xtrfy boasts that they provide lag-free 2.4 GHz wireless. In my testing, I can confirm it they can be proud of that claim. Even when tested in electronically busy environments, I noticed no stutters or lag with the connection.
Impressively, I also used it in a setup where there were obstructions between the dongle and the M8 Wireless. Yet, I noticed no problems at all. Even sitting a few feet away, the M8 Wireless handled well, and it's certainly pain-free in this regard.
Software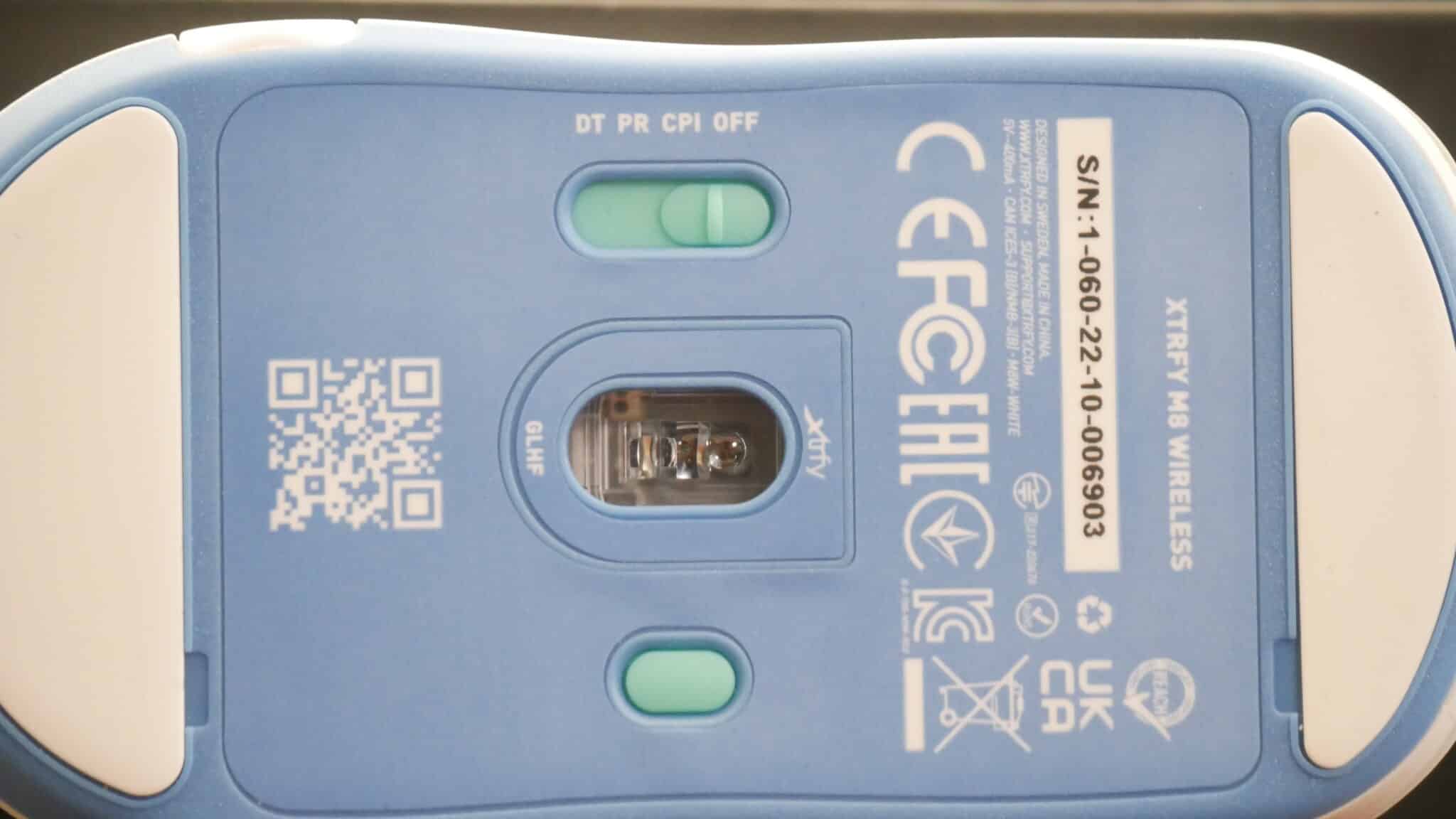 While most gaming mice require additional software to change mouse settings, the M8 has no such software. This could be the most important factor of this Xtrfy M8 Wireless review. Everything has to be changed on the mouse.
By moving the switch on the bottom of the mouse, you can choose what setting you wish to change. Then by pressing the button on the other side of the sensor, you can cycle through the available choices. An LED light changes colour to represent the setting picked. While you can change the CPI, polling rate, debounce time, and lift-off distance, you are restricted in terms of the changes you can make.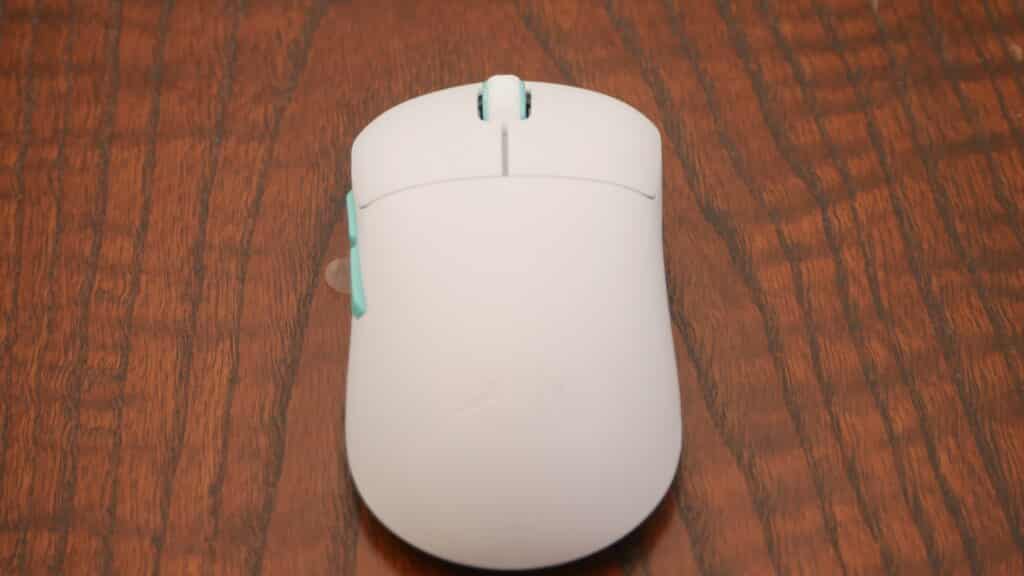 The benefit of this is that you can easily swap devices and keep the same settings. Which is ideal in Esports environments. The downside, however, is that you cannot set different profiles for different games.
You also can't change settings to precise measurements, and you're at the whim of the presets. Depending on the type of player you are, this design choice could be a huge boon or a massive shortfall.
Should you buy the Xtrfy M8 Wireless Gaming Mouse?
The M8 Wireless is designed for competitive Esports. However, that doesn't mean that only the most competitive gamers should think about buying it. Skipping the need for any additional software makes it ideal for casual and less technically-inclined gamers as well.
The M8 Wireless is perfect for gamers that want a reliable mouse to play shooters like Rainbow Six Seige. Its quick but accurate movements and buttons make snapping headshots satisfying and precise. Its durability and crispy buttons are also ideal for intense RPGs like Elden Ring.
The lack of RGB effects means the M8 Wireless won't stand out in an office environment. However, the unusual placement of the charging cable will. The tight scroll wheel also makes parsing large documents more work than a traditional and cheaper mouse would.
Conclusion
The M8 Wireless is a stellar gaming mouse. While first impressions give off a cheap feel, that's far from reality. With high-quality parts and a high-quality connection, this is a gaming mouse that's worth every penny.
The ultra-low front makes clicking accurate, but the downside of this is the awkward placement of the USB-C port. This makes playing while wired less than ideal. But, with a two-hour charge time and 75 hours of battery life, it's a minor nuisance at most.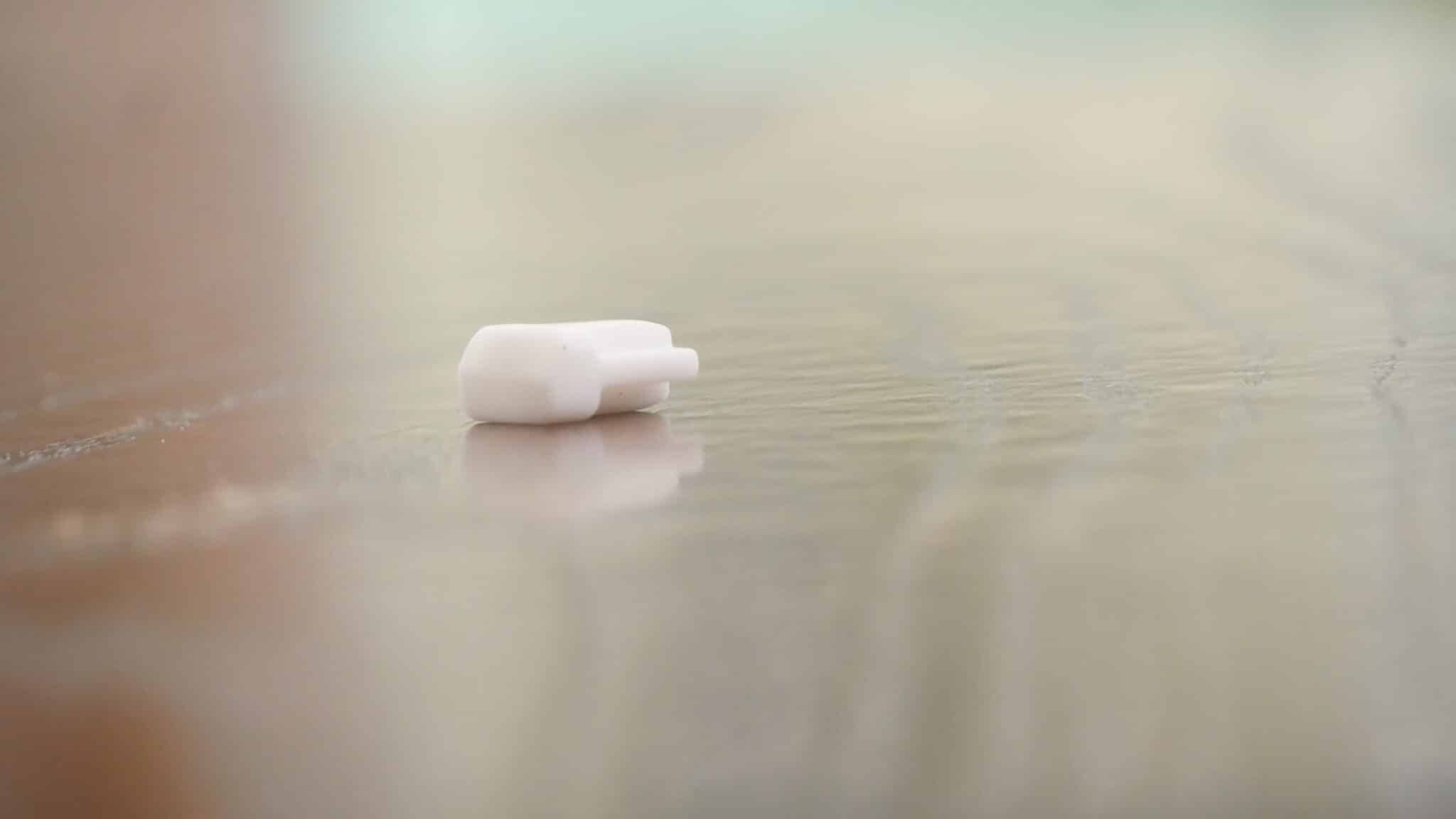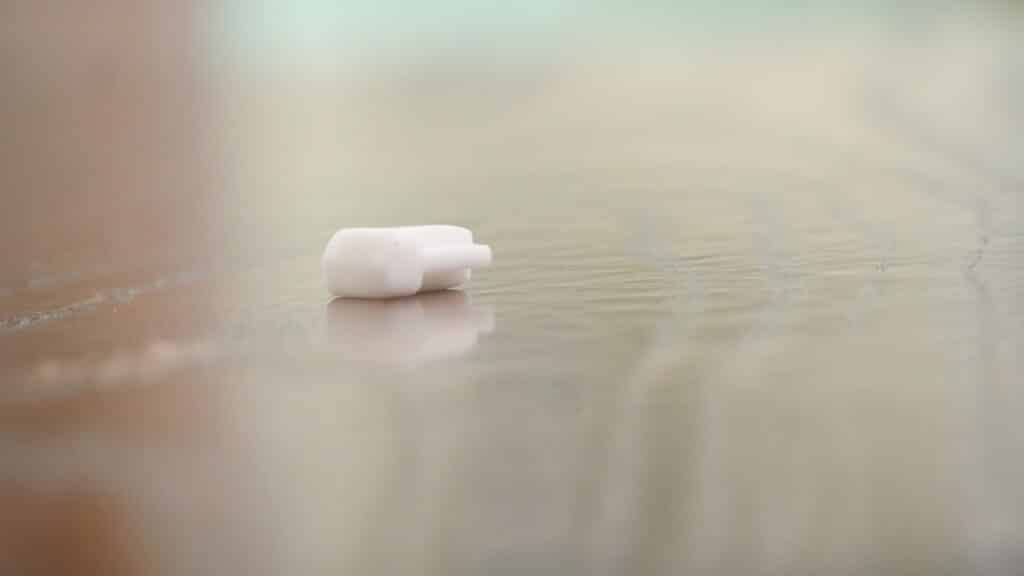 The lack of software to customise your experience is a big concern. Everything is configured on the mouse itself, which limits your options. But this does allow for a simple setup experience that ensures the mouse will play the same no matter where you use it.
In short, if the lack of profiles and advanced mouse settings isn't a problem, then the M8 Wireless could be perfect for you.