Genshin Impact is practically on every console on the system, except for Microsoft's Xbox One and Xbox Series consoles, and Nintendo's hybrid console, the Switch. While the reasons for it are not entirely clear people who want to try Genshin Impact can finally try it, with the help of GeForce Now, and yes, the free-tier works too!
Yes, Genshin Impact on Xbox Consoles is here – kind of.
UPDATE: It seems that it's now removed and no longer working.
While a native port for Genshin Impact may not be in the cards as of the time of writing this, it seems that cloud gaming has come to the rescue one more.
Similar to xCloud enabling players to play Fortnite on iOS devices via a simple website, the same has nearly been achieved for Genshin Impact on Xbox.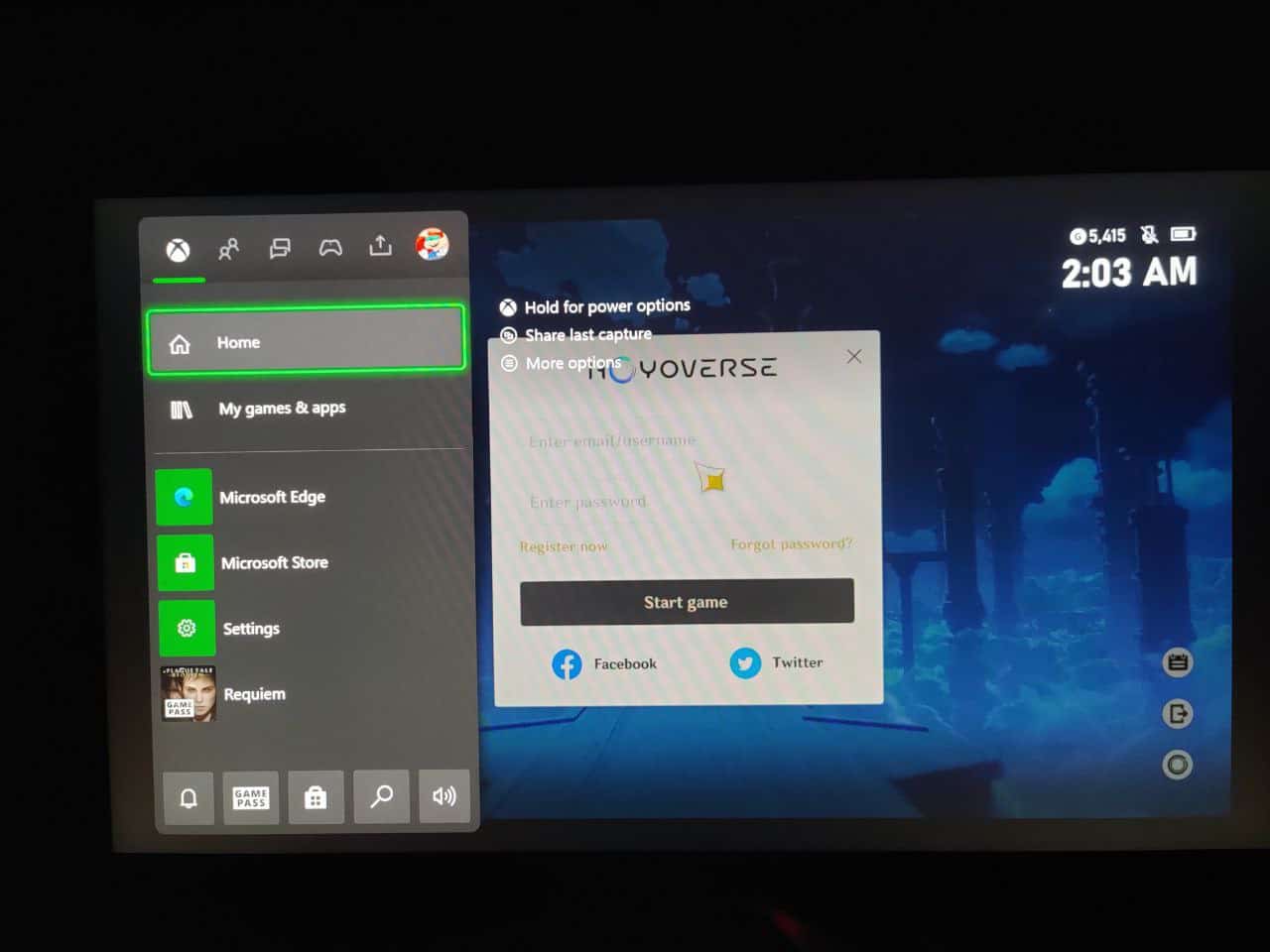 All you have to do is head to the GeForce Now website, make a free account, and from there, once you verify your account, boot up Microsoft Edge on your console, enter the GeForce Now website name there too, and sign in.
We can make a more detailed guide on this in a future post, but currently, I have personally tested it, and you can see I have gotten all the way to the login screen for the game. This means it is possible to Play Genshin Impact on Xbox Consoles.
Keep in mind, that this is a cloud-based experience, and as a free account holder, you will have to wait for a rig to become available. However, considering this is currently the easiest and most reliable way to play Genshin Impact currently until a native port comes along, it's worth a shot if you have been waiting to try the game.
What are your thoughts on the feat? Let us know in the comments section below if you're down to try this trick.