A few days ago, Sony published the official drivers for the DualSense for Linux. This meant that with official support, fans who want to do more for the controller can do so, but for now its exclusive to people who run the Linux OS. The first of these is one that lets you change your DualSense LED's while connected.
Change Your DualSense LED's on Linux with this app
The DualSense is easily the highlight of the new console generation. It is being heralded as the most innovative console feature yet amidst the launch of the PS5 and the Xbox Series X.
While official support for the DualSense controllers on PC is very lacking, Sony relased the official drivers for the controller exclusively on Linux and perhaps will release accompanying drivers for Mac and Windows soon.
Until then, Reddit user u/psppwner300 has made a brilliant app that lets you tinker with the DualSense LED's with a Linux exclusive app.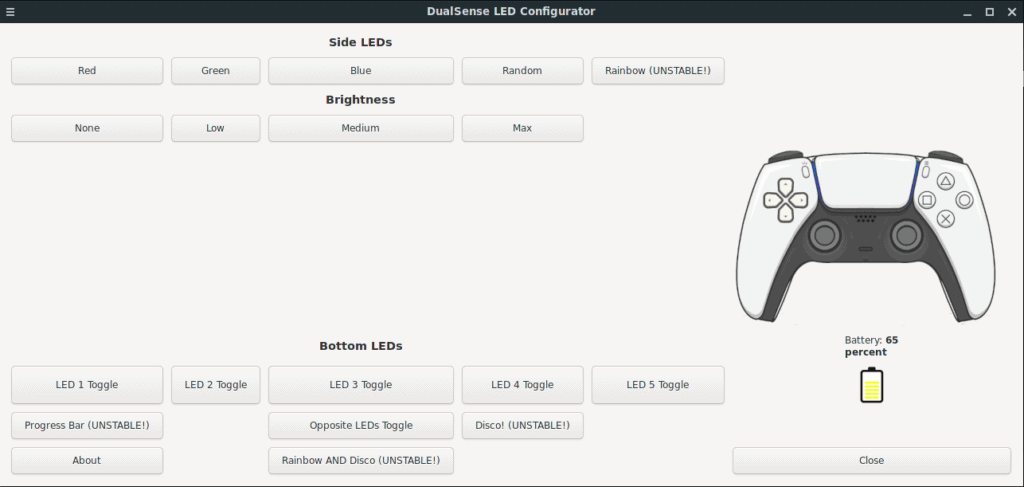 You can download the app using the author's official GitHub page and follow it for updates. One of the most prominent features of the app is to make the controller LED's light up like a rainbow, but it's still unstable. Hopefully, it will be fixed in a future update. so your controller can feel closer to a PC gaming peripheral.
Unfortunately, support for the controller is limited on Windows and Mac. You can make the app work with other apps like DS4Windows and other ways, but official drivers are still the million dollar question.
The improved triggers are easily one of the better reasons someone would want to use the DualSense controller as a microphone and a speaker on the PC, and while you won't get haptic feedback on the PC at all you will still need a PS5 to take advantage of it.
With the gaming ecosystem improving on Linux significantly, many gamers who do game on Linux using Steam or other gaming clients will be glad to be able to tinker with their controller before a lot of other players.
Hopefully when Sony does release the drivers for other OS's, the app can be replicated or ported to work on those.