Looking for the best cloud gaming service provides in 2023? We've tested the top cloud gaming services and selected the best ones for you. We compared prices, latency, and the availability of games on the services and came to some promising conclusions.
The biggest hurdle in cloud gaming is latency and response times. Your internet speed also matters but if the service is laggy, the whole experience is ruined. This is exactly why we gave priority to latency, response time, and input lag when selecting the top cloud gaming services in 2023.
XBOX Cloud Gaming
Fans highly anticipated the XBOX Cloud gaming service, which Microsoft officially launched on September 15, 2020. With this game streaming service, XBOX fans will now be able to stream a ton of XBOX games through Android phones, tablets, IOS devices, and PCs. However, even after two years, this cloud service is still in Beta.
In our opinion, Xbox probably has the most innovative cloud gaming team, and the company has spent a considerable amount of resources on becoming this industry's leader. They're making revolutionary breakthroughs every few months. For instance, the company is now experimenting with games running right from its own browser, Bing!
The service offers an extensive library of games on all platforms. The Ultimate version of Gamepass allows you to stream games on PC as well as Xbox consoles. Some games are exclusive to Xbox while some are only playable on PC. The day-one release of AAA games on the service has catapulted it to the top of the list. Big games like Atomic Heart and Starfield are released on the service at no additional cost to the subscribers.
NVIDIA GeForce Now
NVIDIA GeForce Now provides a seamless gaming experience requiring only a strong internet connection. A significant setback for NVIDIA GeForce Now is that you need to own the games to play them from their server. Unlike other cloud services, NVIDIA will not provide you with a game library.
NVIDIA GeForce Now is great if you have an already established PC gaming library. Games on Steam, Origins, UPlay, Epic Launcher, or Battle.net will work with GeForce. You don't need to purchase games again if you already own them. This gives GeForce Now an edge if you are already a PC gamer.
NVIDIA GeForce Now is an excellent cloud game streaming service that offers options for users depending on their budget and even supports multiple platforms. The caveat, however, is that the price is a bit steep and you have limited gaming sessions; although you can rejoin a session again, there's no guarantee that you'll be the first in line.
PlayStation Plus Premium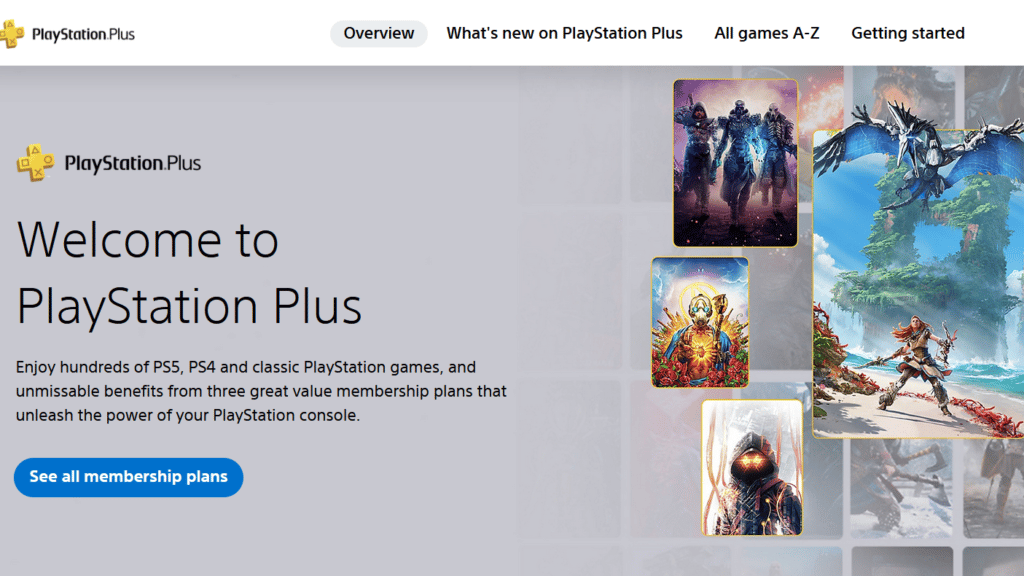 The PlayStation Plus Premium service launched in the middle of 2022 and it is going strong. The service offers a wide variety of games to play or stream on your PlayStation consoles. The service enables you to check out older games on new consoles, games that were previously not compatible with PS4 and PS5.
The PlayStation Plus Premium subscription service is available only on PS4, PS5, and PC. There is no mobile app for the service. While there is a healthy library of games to play on PlayStation-branded consoles, the PC library is not impressive.
The PC app needs a complete UI overhaul as well. If you are a PS fan and own either a PS4 or PS5, you'll get a lot of value from PlayStation Plus Premium. A huge catalog of older PSOne, PS2, PS3, and even PSP games is available for you to stream on the consoles.
Shadow
Shadow is a bit different from your typical cloud gaming service. It's more of borrowing an entire computer and streaming it to your PC, a cloud computing service. Shadow gives you unlimited time when you rent their PCs.
There is also a premium power plan that gets you powerful hardware for an additional fee. The price is also a bit on the higher side with the service costing you a pretty penny per month. Add another fee on top of that if you require hardware-based ray-tracing and 4K support.
Although Shadow's services are not ideal for cloud gaming, it still is one of the best options if you want to get a cloud computing PC for your own needs. The price is justified if you want to use Shadow as your daily driver for work or gaming. Updating an old PC rig can cost upwards of $1000 easily these days. so using Shadow eliminates the pain of owning an aging rig.
Amazon Luna
Amazon Luna is one of the recently launched Cloud Gaming Services from Amazon themselves. From what it currently is, it seems that Amazon Luna is a direct competitor to Xbox's Cloud Gaming platform that offers a catalog of games under a much cheaper monthly subscription fee. It is currently available on Fire TV, PC, Mac, and Android Phones via web applications.
Although the service is over 2 years old, it is not getting a lot of attention from Amazon. The service isn't anywhere to be seen both on the main pages of Amazon or in Marketing. This doesn't discount the fact that it is still one of the best cloud gaming services in 2023. If you are already an Amazon Prime subscriber, the service is completely free for you. This allows you to check the cloud gaming service out without any entry fee.
Amazon Luna also has some of the best kid-friendly gaming titles. If you have kids and want them to enjoy gaming, this is one of the best services out there. The huge library combined with granular parental controls makes Amazon Luna the best choice for parents. Video quality is capped at 1080p and 60 frames per second on Amazon Luna.
Blacknut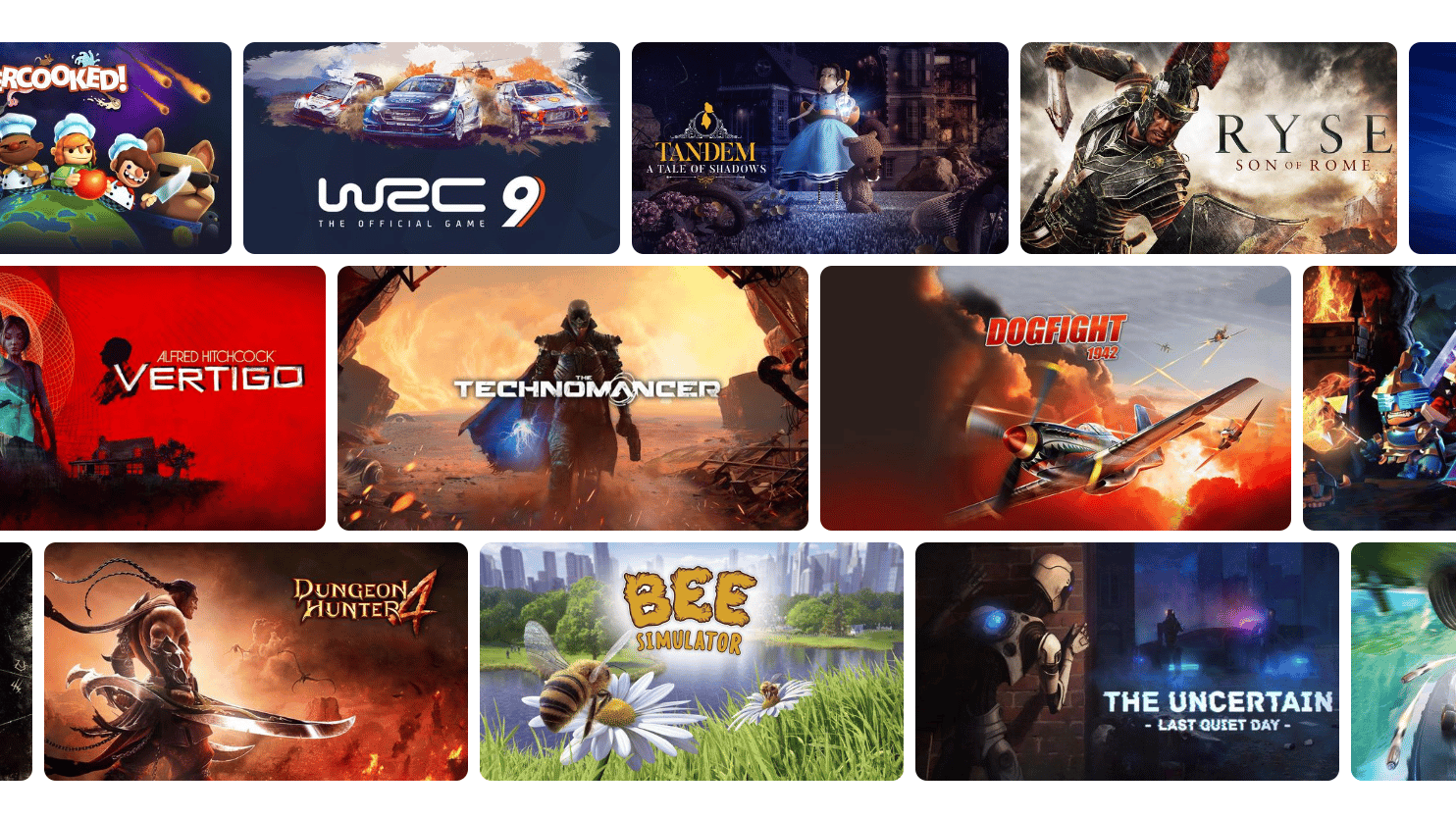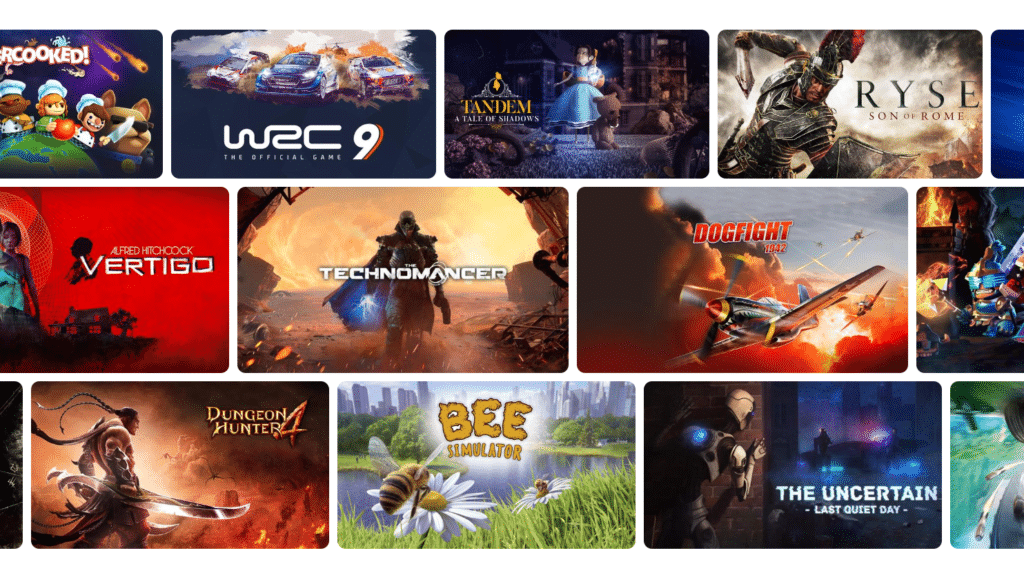 If you are in the market for an affordable cloud gaming service, then Blacknut might be the one for you. The service also gives you a free 2-week trial so you can check out how well it works before subscribing. The service is also available on multiple platforms including Windows, Mac, Android, and even Linux.
It is an affordable service with a library of some great games. There are not a lot of popular titles on the list though. It is great if you are a casual gamer looking to kill some quality time. You won't find the newest AAA games on the service. Thankfully, all games that are available run smoothly and without any significant input lag.
The service prides itself on being a family-centric one. So we can find some great parental controls on the service. If you have young kids who are just getting into gaming and you don't want to invest in a home console/PC, Blacknut is one of the best options for you.
Playkey
Playkey is an excellent alternative to Geforce Now. It has a lot of games available, ranging from Steam, Origin, Epic Games, Blizzard, and even standalone pay-to-play games such as Escape from Tarkov.
What stands out for Playkey is that it offers an hourly service, which is perfect for working professionals who do not have the time to play games casually. They offer an unlimited monthly plan however, it is much more expensive than its competitors.
Playkey is a solid entry if you're near its servers and offers a great deal whether you're a student or a professional with minimal time for playing games.
Paperspace is a different type of cloud gaming service. Instead of renting a specific computer with a particular set of specifications, you'll create a cloud machine based on your preference. Now, this part confuses most people who are mostly in it for gaming rather than a whole working PC.
In Paperspace, you have a lot of "tiers" of PC parts to choose from. Ranging from a low-end GPU to a high-end one. Not only that, but you'll also be able to select your CPU and even the storage size for your cloud computing machine. After you have selected your hardware, you'll then be able to see the pricing for your specifications at an hourly or monthly rate.
If you're only in it for gaming, then it's better to go for an hourly rate. Monthly rates are a lot more expensive and can generally build you a low-end gaming PC. Although this isn't the go-to place for cloud gaming specifically, it is a decent alternative to the other selections in this list.
Netboom
Netboom is a 2019 cloud-based gaming platform with no downloads or updates for the games on its catalog. They have a huge number of games on their website and allow you to play games you don't own, provided that you have no guarantee of saving your progress.
The cloud gaming service has two tiers, basic and pro. Pro tiers have generally more gaming time than their basic tiers; however, upon viewing the website, we can't confirm if the performance of the games is the same as there is no available information. There's also no information on the availability of the servers.
Netboom is perfect for people who are looking to game on an old laptop or PC.
AirGPU
AirGPU is a high-end cloud machine that provides one of the best services in today's cloud gaming industry. With their services, you'd expect to get the ideal way to play cloud gaming, and you are correct. Their cloud services offer a low-latency yet high quality when it comes to gaming. However, there is one major drawback.
The pricing of AirGpu is what we would consider "premium." According to a video review on youtube, playing Modern Warfare for almost two hours costs what other services charge for a month. Yikes! However, you get what you pay for. With up to 4k resolution and 60 FPS, you surely can't go wrong with AirGPU.
Conclusion:
Game streaming will most likely take off in the future, considering the inflated prices in GPU we are currently experiencing. The real winner here in this list would be the XBOX Cloud Gaming, which offers a decent amount of games for the price, a seamless gaming experience, and the added feature of the XBOX Game pass accessible to consumers.
We have to give an honorable mention to the Amazon Luna; while it is relatively new, based on the reviews, it looks like this Cloud Gaming Service would have a bright future ahead of its release. Now that we are doing mentions, rest in peace Google Stadia, you had potential.
Are there any other Cloud Gaming Companies that we missed? Let us know in the comments below.