Fischl of Genshin Impact might oddly present herself as Prinzessin der Verurteilung, who hails from the realm of Immernachtreich. If you don't mind her long and formal dialogues, you will definitely enjoy a powerful sub-DPS and support Fischl build carrying your party.
That is why we prepared the best Fischl build so you can maximize her physical and Electro damage against enemies. Read on to know more about her talents, suitable weapons, teams, and recommended artifacts!
A Summary Of Fischl's Kit
Fischl has many weapon options to choose from; she can be equipped with the 5-star Aqua Simulacra, the Skyward Harp, or the Polar Star. As for her best 4-star weapon, The Stringless is by far the best choice.
As for her ideal artifact set, players can choose to mix and match Shimenawa's Reminiscence, Thundering Fury, and the Gilded Dreams set. For the best results, we suggest players combine the former two artifact sets mentioned.
Fischl's Passive Talents
| Talent Name | Talent Description |
| --- | --- |
| Mein Hausgarten | When dispatched on an expedition in Mondstadt, time consumed is reduced by 25%. |
| Stellar Predator | When Fischl hits Oz with a fully-charged Aimed Shot, Oz brings down Thundering Retribution, dealing AoE Electro DMG equal to 152.7% of the arrow's DMG. |
| Undone Be They Sinful Hex | If your current active character triggers an Electro-related Elemental Reaction when Oz is on the field, the opponent shall be stricken with Thundering Retribution that deals Electro DMG equal to 80% of Fischl's ATK. |
Fischl's Passive Build Talents
Fischl's Normal and Charged Attacks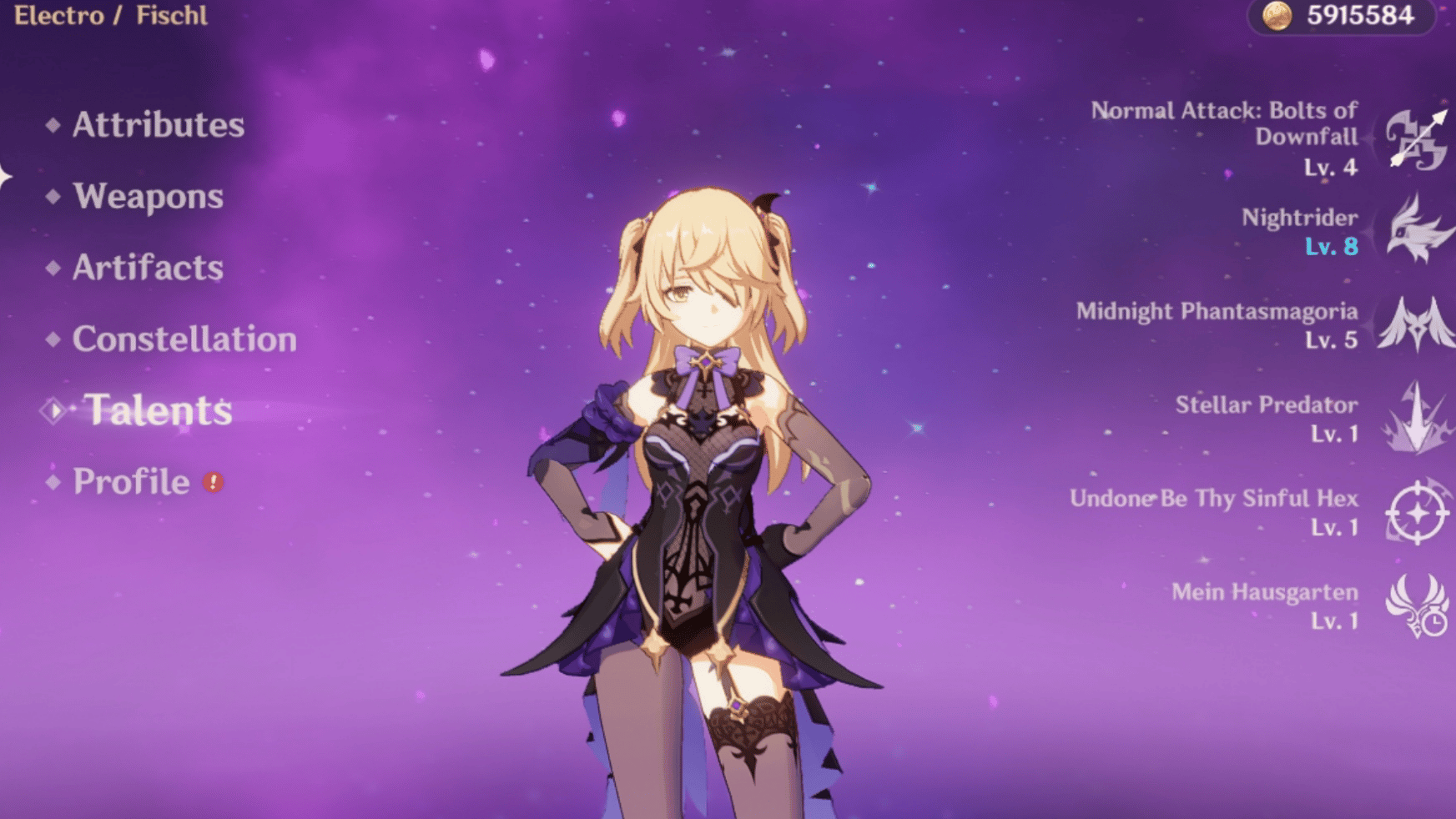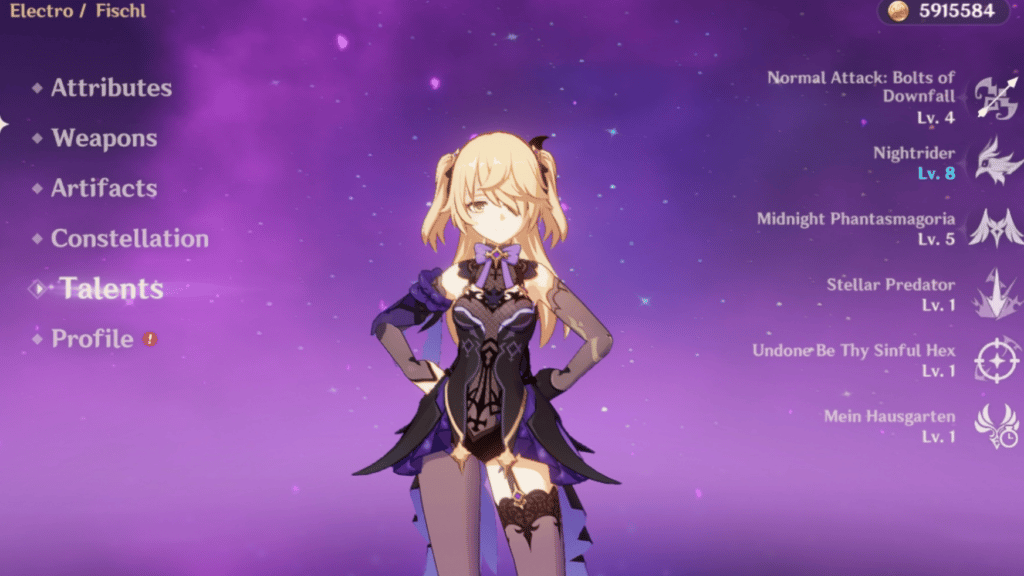 Due to her flexible skillset, Fischl can work either as a Physical sub-DPS or an Electro support. Her fast Normal Attack speed is ideal for dealing raw Physical DMG while her raven Oz can inflict continuous Electro DMG, even when Fischl is not the active character.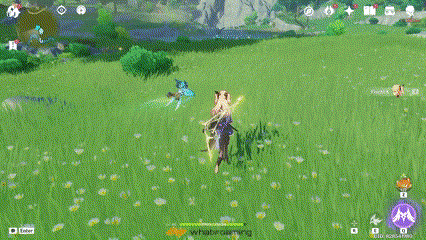 Fischl's Elemental Skill
Throughout the ability's 10-second duration, Oz will attack enemies with Electro using Freikugel. This attribute makes this Elemental Skill useful in making a series of elemental reactions such as Overload, Electro-Charged, and Hyperbloom.
That's exactly what makes Fischl's Elemental Skill, Nightrider, impressive. While this skill doesn't have any unique version when held, it allows you to aim it towards your enemies. However, if you're practically next to your target, you can tap or press the skill to summon Oz, dealing instant Electro DMG within a small AoE.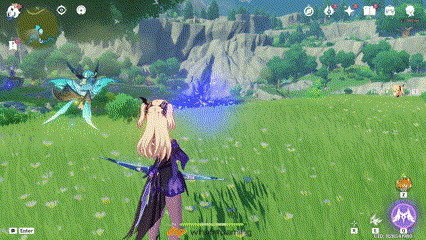 Fischl's Elemental Burst
Fischl's Elemental Burst, Midnight Phantasmagoria, will allow her to take the form of Oz and move at a greater speed. As she escapes through the crowd, she will strike each nearby enemy with lightning, dealing Electro DMG. At the end of her Elemental Burst, Fischl automatically uses Nightrider to summon Oz to her position.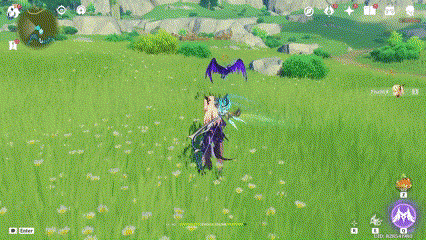 To maximize Fischl's skillset in your team composition, you can follow this attack sequence.
Use Fischl's Elemental Skill "Nightrider."
Switch to your DPS characters, preferably Pyro or Hydro for Overload or Electro-Charged, respectively.
If you use a Physical Fischl build, switch back for her Normal Attack during her skill's CD.
To escape mobs, tap Fischl's Burst and control its direction.
NOTE: Use Fischl's Elemental Skill first before her Burst to utilize Nightrider's initial AoE Electro DMG.
Fischl's Best Weapons
Weapon
Description
Skyward Harp

At Max Level and Refinement Rank 1:
Base ATK: 674
Bonus CRIT Rate 22.1%

Echoing Ballad
->Increases CRIT DMG by 20%.

->Hits have 60% chance to inflict a small AoE attack, dealing 125% Physical ATK DMG.

-> Occurs once every 4s.
The Stringless

At Max Level and Refinement Rank 5:
Base ATK: 510
Bonus Elemental Mastery 165

Arrowless Song
->Increases Elemental Skill and Elemental Burst DMG by 48%.
Mitternachts Waltz

At Max Level and Refinement Rank 1:
Base ATK: 510
Bonus Physical 51.7%

Evernight Duet
Normal Attack hits on opponents increase Elemental Skill DMG by 20% for 5s. Elemental Skill hits on opponents increase Normal Attack DMG by 20% for 5s.
Fischl's Best Weapon Builds
Fischl's Best Artifact Sets

Thundering Fury


2-Piece Bonus
Electro DMG Bonus +25%

4-Piece Bonus
Increases DMG

-> Caused by Dendro-Electro reactions by 40%.
-> Conferred by Aggravate by 20%.

->When Quicken or the aforementioned Elemental Reactions are triggered, Elemental Skill CD is decreased by 1s.
->Can only occur once every 0.8s
Shimenawa's Reminiscense

4-Piece Bonus
When casting an Elemental Skill, if the character has 15 or more Energy, they lose 15, and Normal/Charged/Plunging Attack DMG is increased by 50% for 10s.

-> This effect will not trigger again during that duration.
Gilded Dreams


2-Piece Bonus
Elemental Mastery + 80%

4-Piece Bonus
Within 8s of triggering an Elemental Reaction, the character equipping this will obtain buffs based on the Elemental Type of the other party members.

->ATK is increased by 14% for each party member whose Elemental Type is the same as the equipping character

-> Elemental Mastery is increased by 50 for every party member with a different Elemental Type.

->Each of the aforementioned buffs will count up to 3 characters.

->This effect can be triggered once every 8s.

->The character who equips this can still trigger its effects when not on the field.
Bloodstained Chivalry


2-Piece Bonus
Physical DMG Bonus +20%

4-Piece Bonus
After defeating an opponent:

->Charged attack DMG is increased by 50%.
->Charged attack Stamina cost is set to 0 for 10s.
Best Artifacts for DPS/Support
As a damage dealer, Fischl would benefit from the classic DPS build with ATK, Electro or Physical DMG Bonus, and Crit Rate or Crit DMG stats. Travellers should also consider prioritising Elemental Mastery as an artifact sub-stat since that will help her proc devastating reactions.
Fischl's Best Teams
In this team comp, Fischl can work as an excellent supportive character for the Raiden Shogun. The character can be utilised as an Electro Battery to provide for Ei's ridiculous energy costs. Supporting characters like Rosaria and Diona are good team mates for the Shogun.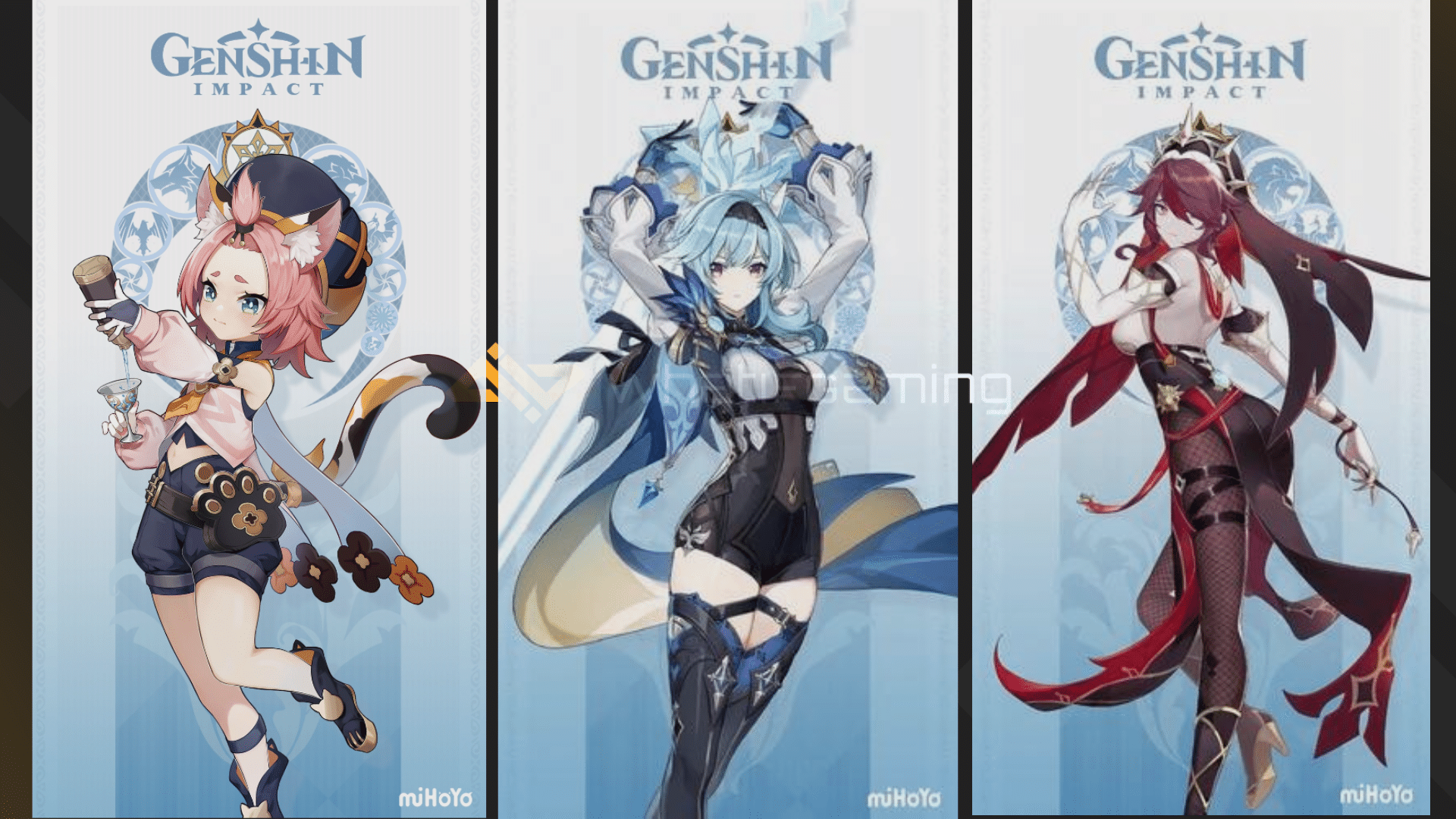 Fischl can use her Off-field Electro applying capabilities to consistently proc the Electro-charged elemental reaction, which can help Eula do massive burst DMG. Note that Rosaria and Diona are supportive characters and can be replaced by any other character that fits your playstyle.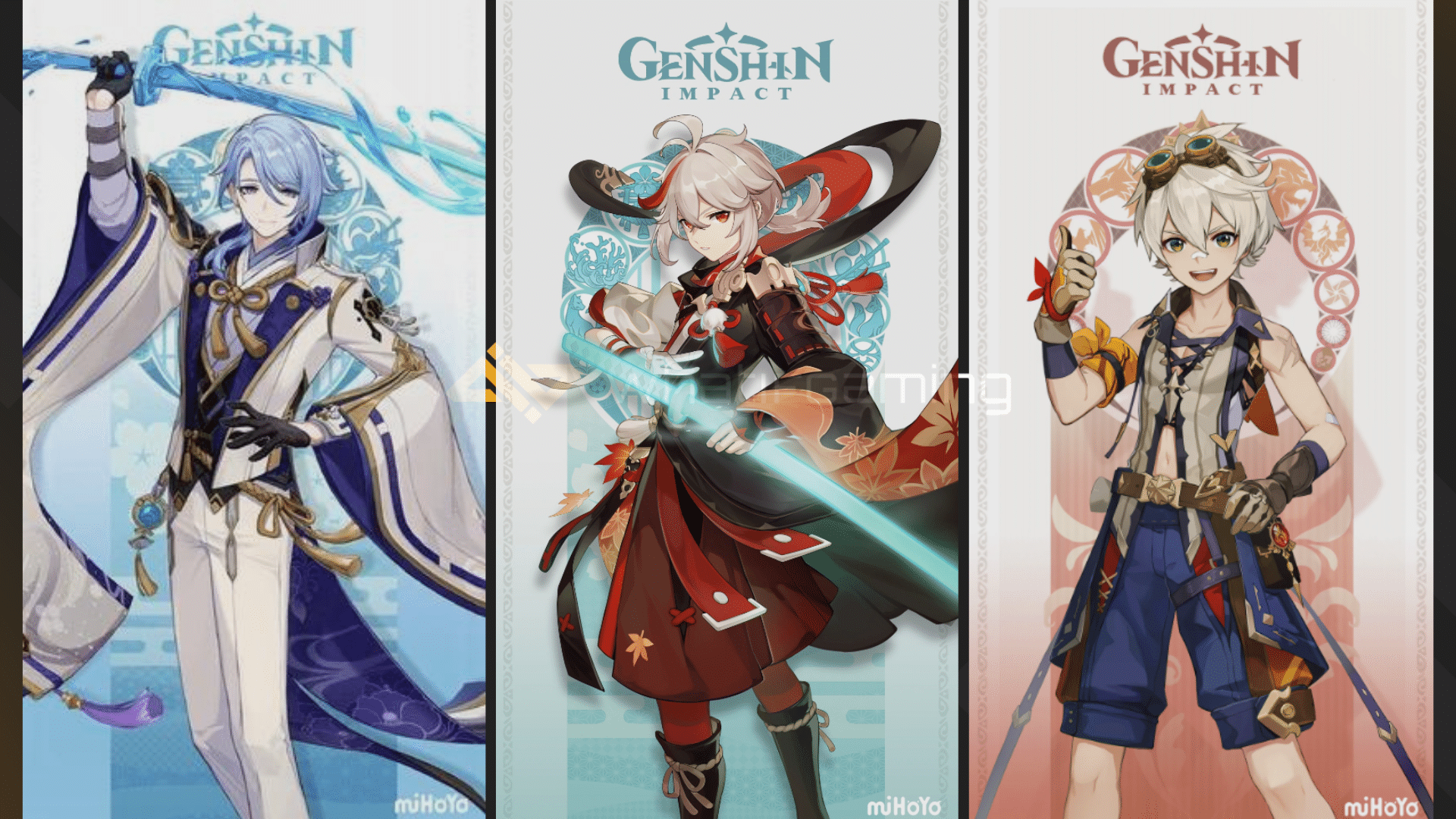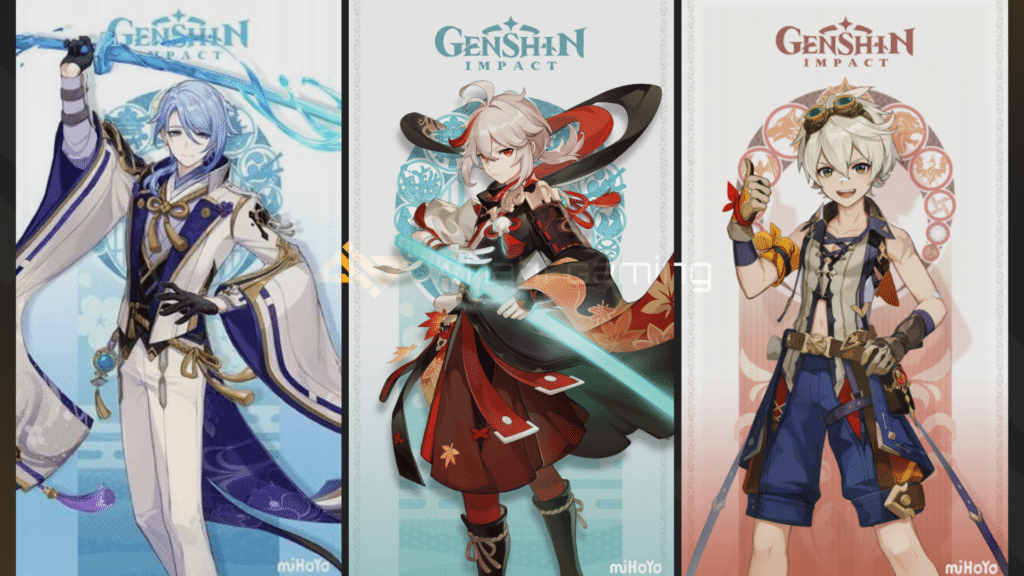 This team is perhaps the most chaotic (and fun) team to play with Fischl. With Kazuha swirling everything, Bennett providing ATK boosts and occasional Pyro application, and Ayato wiping the floor with everything else, this team will surely rack up some electrifying DMG!
Conclusion
What do you think of Fischl as a Physical or Electro damage dealer? We hope this handy guide on Fischl helped you use her potential for your combats in Teyvat!
If you want to know more about Electro characters in-game, check out our Yae Miko and Raiden Shogun guides to harness the power of Electro!
Thanks for reading this article!