PlayStation Plus Extra Games have been delivering amazing titles month after month. March 2023 is no different with 5 heavy-hitting titles being included in the catalog. There are a ton of videogames you can check out and play on the subscription service, most of the Sony exclusives are also on it.
With so many amazing games on the PlayStation Plus games library, it's hard to select just 20. We tried to include as many epic games on the list as we could. Check out our best PS Plus games and see which newly added titles are your cup of tea.
Demon's Souls
Platforms: PS5
Release Date: November 12, 2020
Already ended Elden Ring and still craving for more FromSoftware Inc. action? Why not try Demon's Souls, the game that started it all. The remake is one of the best I've played, the graphics are built from the ground up to make use of PlayStation 5's power, and it shows.
But that's not all. The developers have kept the gameplay mechanics faithful to the original.
However, there are some much-needed quality of life improvements that will bring the old game into the modern gaming era. For a game that's more than a decade old, Demon's Souls can feel a bit clunky, but overall, it is one of the best action role-playing games on the new PlayStation.
The tendency feature is also intact in the remake, here is how you can get all white tendency for a good ending.
Horizon Forbidden West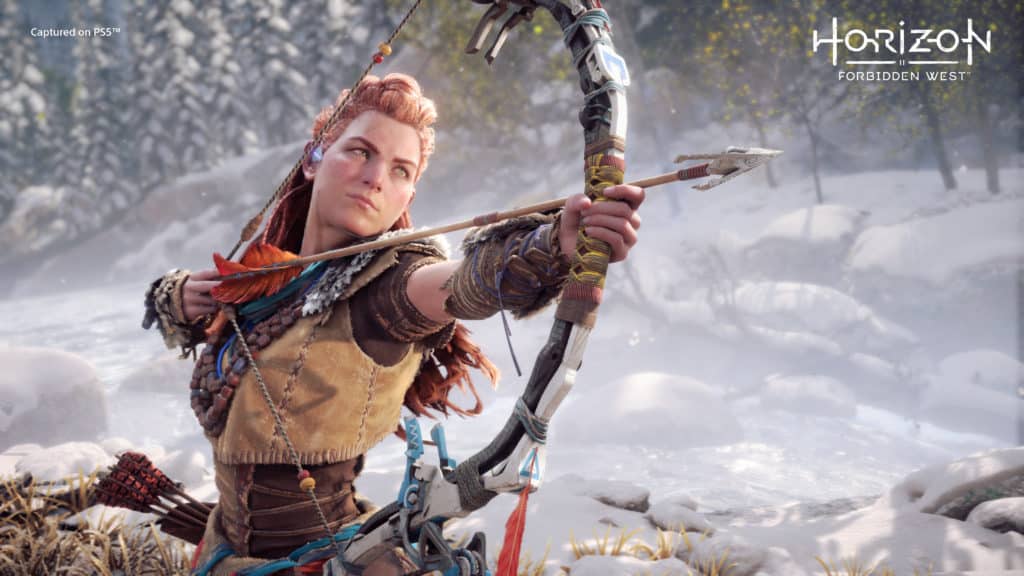 Platforms: PS4, PS5
Release Date: February 18, 2022
Horizon Forbidden West is a direct sequel to Horizon Zero Dawn and continues the story of Aloy. A new threat has emerged and it's up to Aloy and her team of varying characters to stop it. Horizon is a fully open-world game and it showcases the power of PS5. It has lush green forests, snow-blanketed mountains, and sprawling deserts. The diverse biomes offer something unique not only in terms of visuals but also gameplay.
The game builds upon the gameplay from the first game and delivers on all fronts. There is a genuine wonder of exploration and thrill of the hunt in the game. The animal-shaped robots are also back and in bigger numbers. They are fast, agile, and varied in terms of attack powers. You can tame the robots to fight for you as well. Overall, this is an expansive game that continues the story forward in a meaningful way.
Marvel's Spider-Man: Miles Morales
Platforms: PS4, PS5
Release Date: November 12, 2020
Marvel's Spider-Man: Miles Morales is a smaller and compact story that introduces Miles Morales as another Spidey to the PS universe. It still uses the same map from the amazing Spiderman PS4 game from 2018, but this time around it is Christmas time in New York.
There are new side missions for you to tackle, many mini events to partake in, and a gripping, tightly woven story to follow.
Miles also has a couple of new abilities, mainly his bioelectricity to vanquish foes. The best thing about the previous game was the swinging mechanics, and it's back in full swing here, pun intended. There is also a revamped and expanded air trick system that gives the traditional swinging a welcome uplift.
Ghost of Tsushima: Director's Cut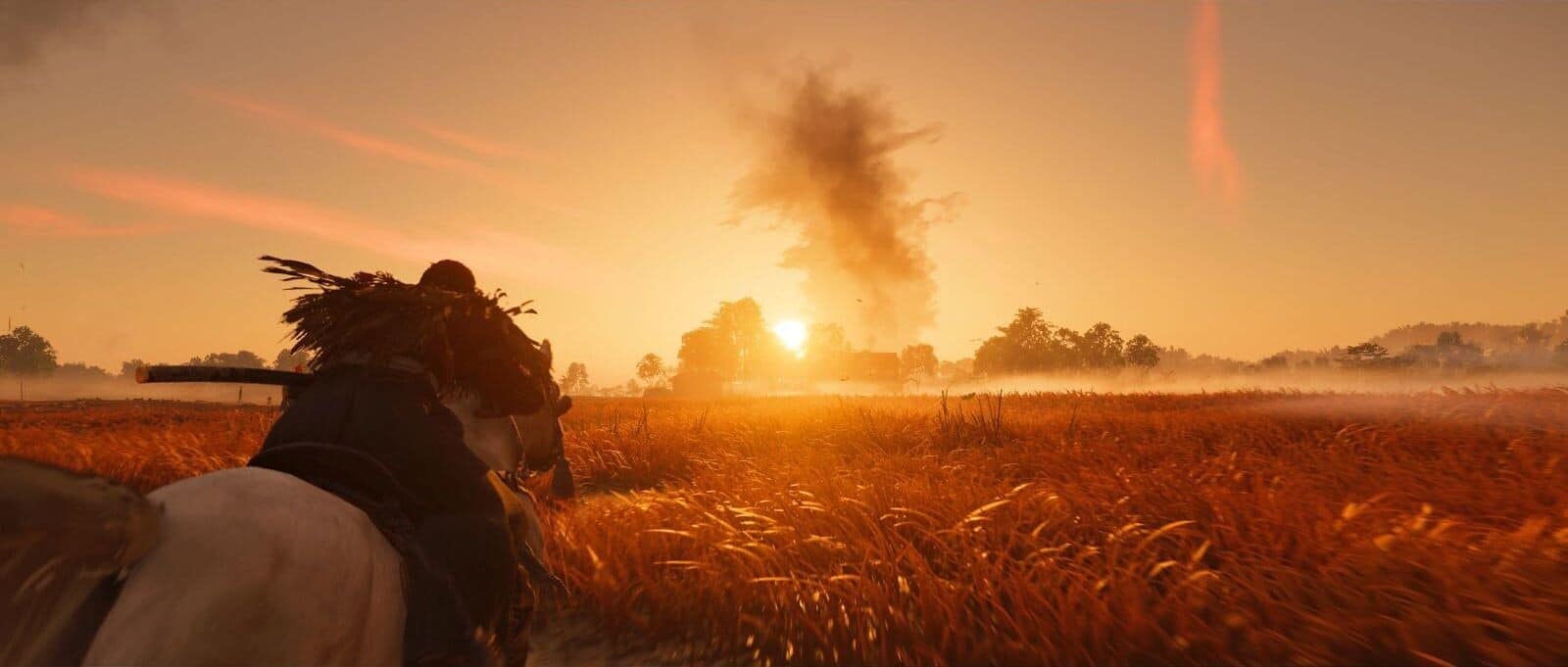 Platform: PS5
Release Date: July 17, 2020
Fans were begging Ubisoft to take the Assassin's Creed series to Japan, but they never listened. Thankfully, the guys at SuckerPunch were able to craft a beautiful game that not only involves assassinations and stealth, but also a surprisingly intuitive combat system. You play as Jin, a disgraced samurai that is going against invading Mongols.
The open-world RPG lite is great to play, the combat is fast and brutal, and you can ride your horse across the island of Tsushima. It was one of the best-looking PlayStation exclusives of the PS4 era that can now be enjoyed at a higher frame rate on the PS5. A must-play game for those who love Assassin's Creed or old-time Japan.
Assassin's Creed Valhalla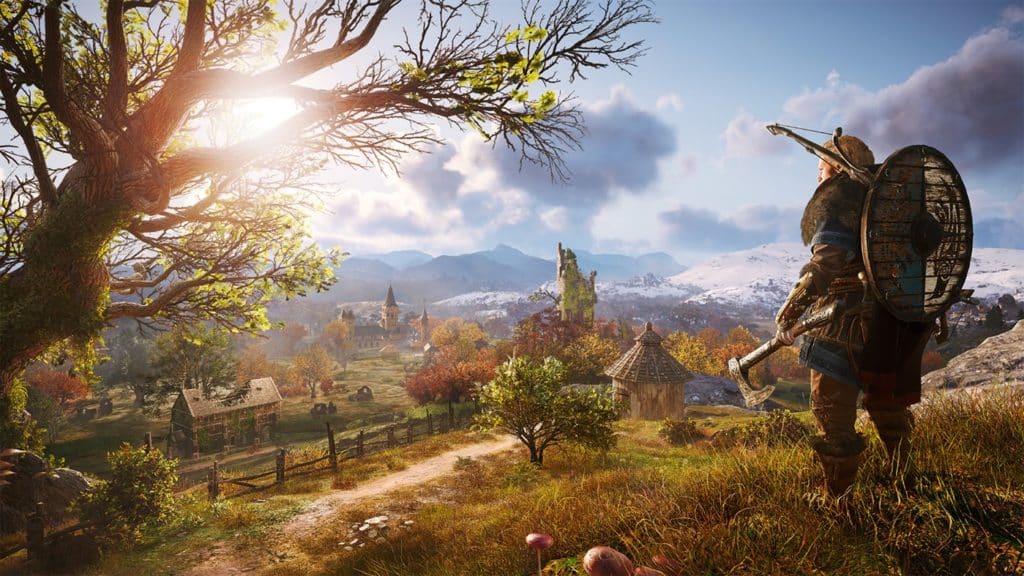 Platforms: PS4, PS5
Release Date: November 10, 2020
Assassin's Creed Valhalla is a long PlayStation Plus Extra game. I don't recommend you try to complete every activity the game has to offer, as it will easily take around 200 hours to do so. However, the game is huge, not just in the story but also in the settings.
You play as a Viking invading England, and the map goes on and on.
If you love games that have a ton of stuff to do, even if it gets a bit repetitive, Assassin's Creed Valhalla is the game for you. There are fantasy elements thrown in the mix as well, so it is not a game Assassin's Creed purists would love, but hey it is a good RPG game, just not the best Assassin's Creed one.
Control: Ultimate Edition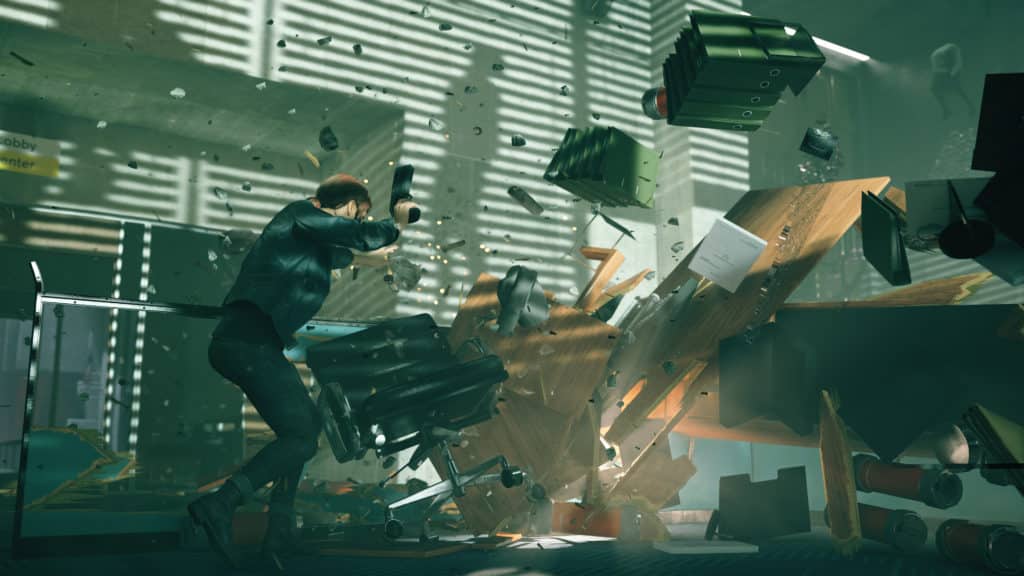 Platforms: PS4, PS5
Release Date: August 27, 2019
Control is one of the best third-person shooters available on PlayStation Plus Extra. It is fast, it is fascinating, and it has some incredible-looking graphics. The game runs great on the PS5 and uses adaptive triggers to fully immerse the players. The story is also quite unique, you are Jesse, a girl that's searching for her brother.
The brother in question is inside an FBI like building that houses everything supernatural. The people inside are corrupted by something called the Hiss, so you need to find out what happened. The story and gameplay are the two tubes of glue that hold Control together, and man, those are some amazing glues.
Returnal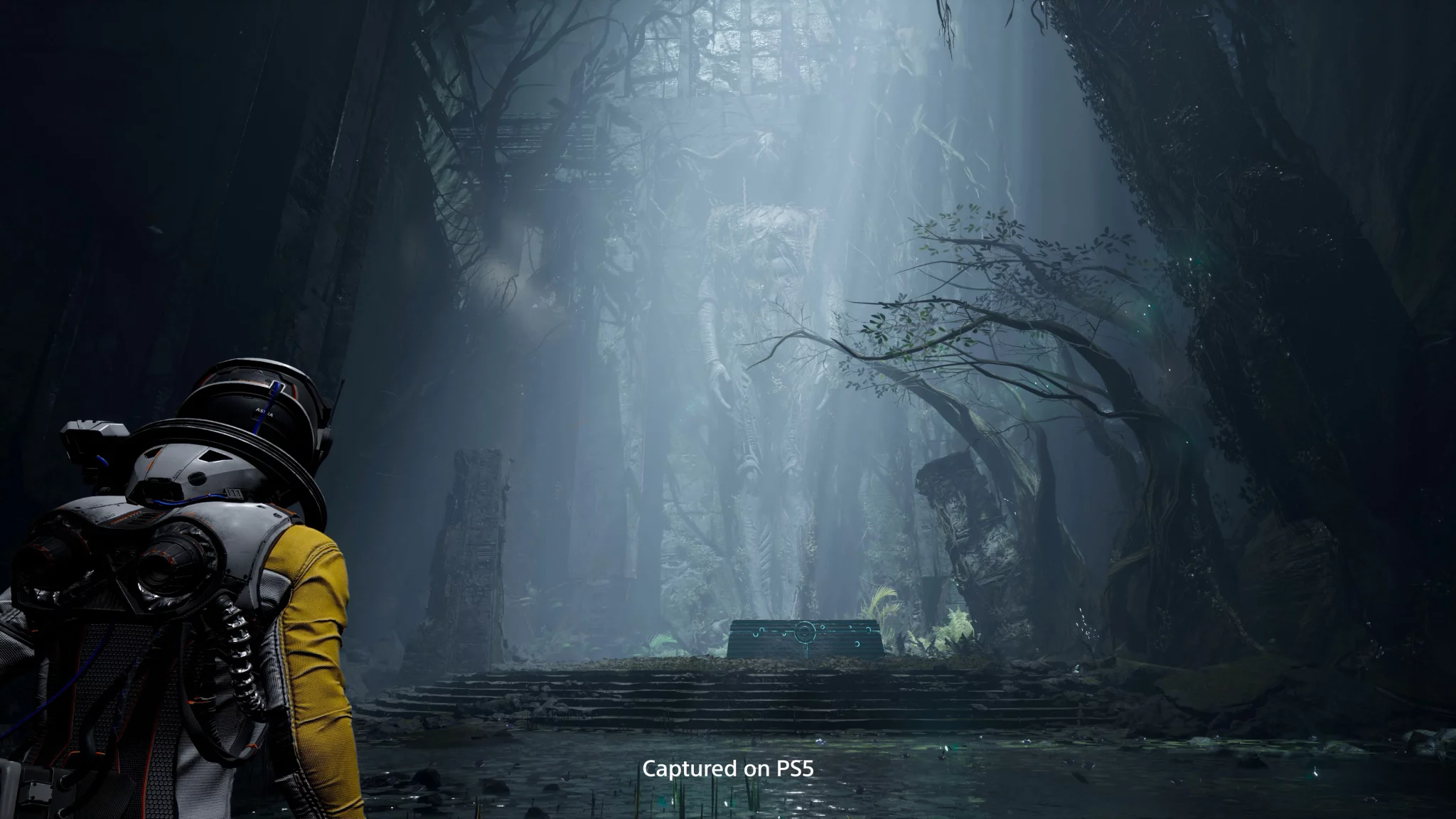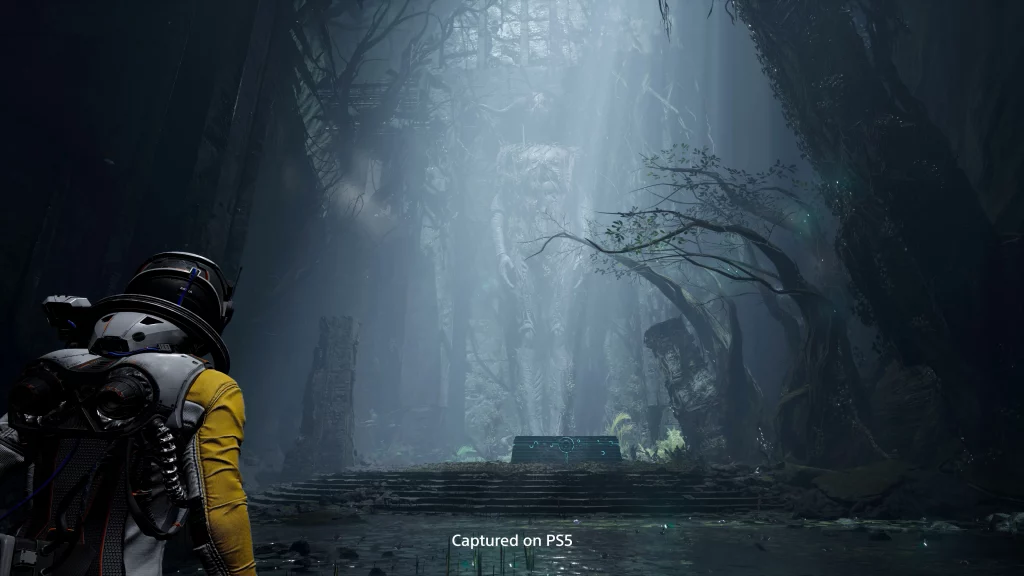 Platforms: PS5
Release Date: April 30, 2021
Survive bullet hell inside hell itself in Returnal. This rogue-like game has a lot to offer when it comes to gradual player progression and beautiful particle effects. The third-person shooter is fast-paced but fair, it will take some time to get the hang of, and once it gets going, there is no stopping it.
The randomly generated rooms change each time, so every run feels a little unique. The enemies are weird tentacle creatures and have oddly calculated attacks, that's so you can predict what's coming and dodge accordingly. The game runs at 60 frames per second and is buttery smooth. If you are a fan of rogue-like games, this is the one for you.
Stray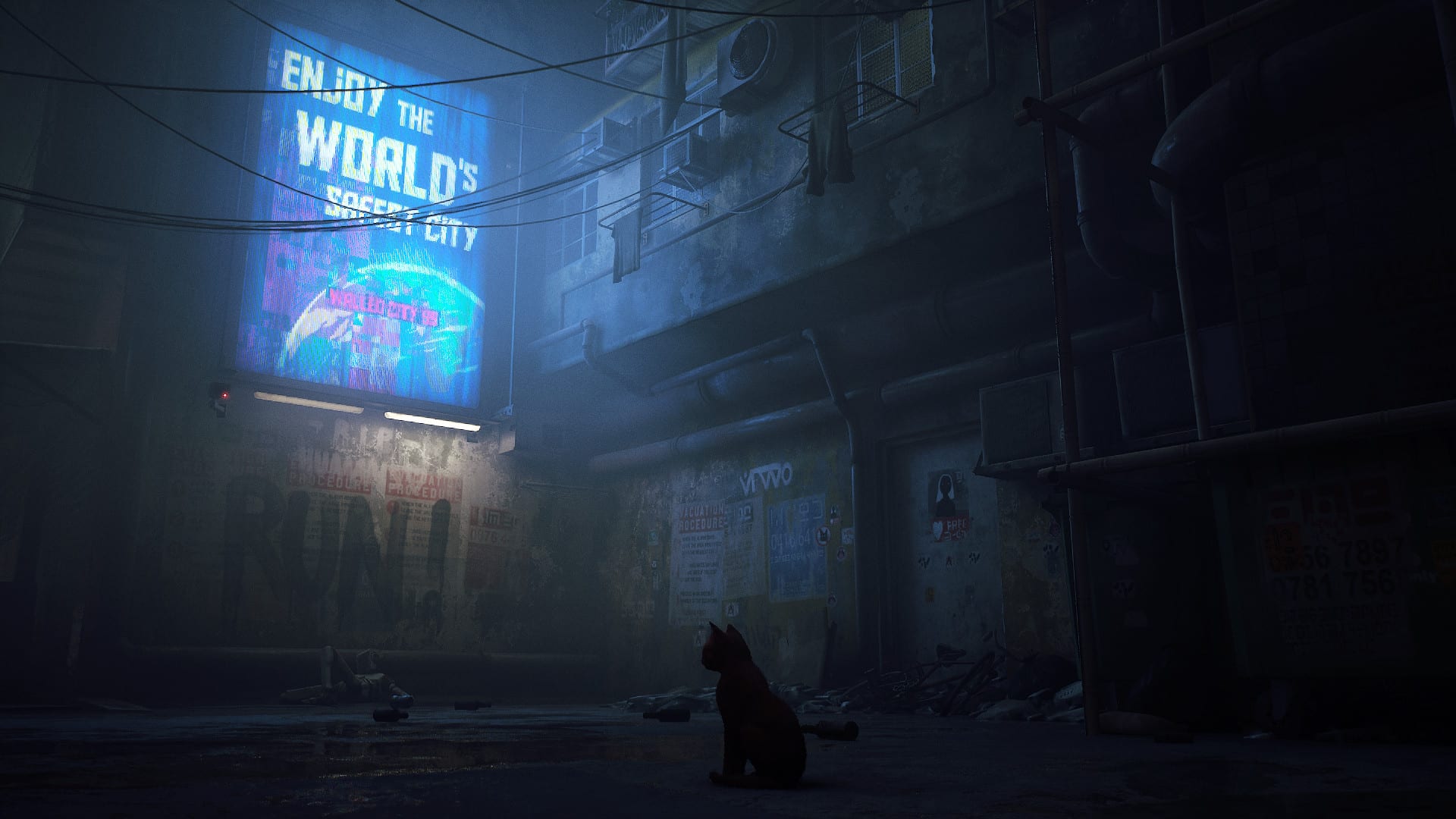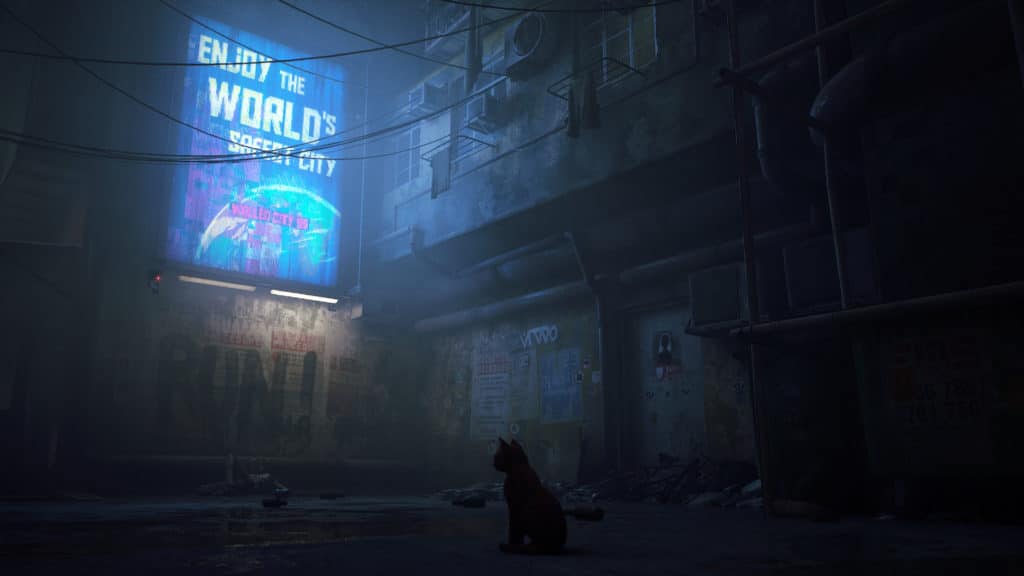 Platforms: PS4, PS5
Release Date: July 19, 2022
Stray is getting launched on the PlayStation Plus Extra, it's an indie title that lets you control a cat. That's right, you take control of a cute feline character and solve platform puzzles. The cat is alone and lost in a strange city filled with robots, it'll need to solve the mystery in order to escape the city.
You can engage in combat as well, but it's limited and most of the time running away works out best. The third-person adventure game is oozing with atmosphere and charm, and we are sure you'll fall in love with not just the cat, but also the city as well.
Death Stranding: Director's Cut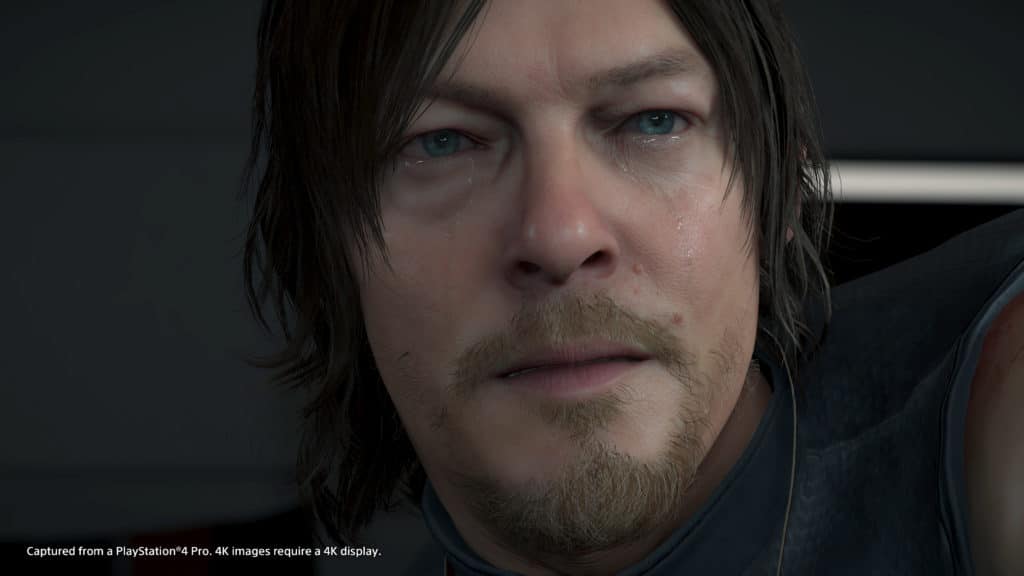 Platforms: PS5
Release Date: September 24, 2021
The first game legendary Hideo Kojima made after his Konami departure was wacky and off the rails, as you'd expect. The Death Stranding: Director's Cut tries to spice up the formula of walking rough terrain and delivering packages.
That's right, Kojima managed to make walking across landscapes fun and engaging, that guy works on a whole another level.
This game won't task you with infiltrating any enemy bases or pulling off big action stunts, but it will keep you glued with its bizarre yet unique story and beautifully rendered characters. There is some action involved in Death Stranding as well, but it's a far cry from Metal Gear Solid games.
Final Fantasy 7 Remake Intergrade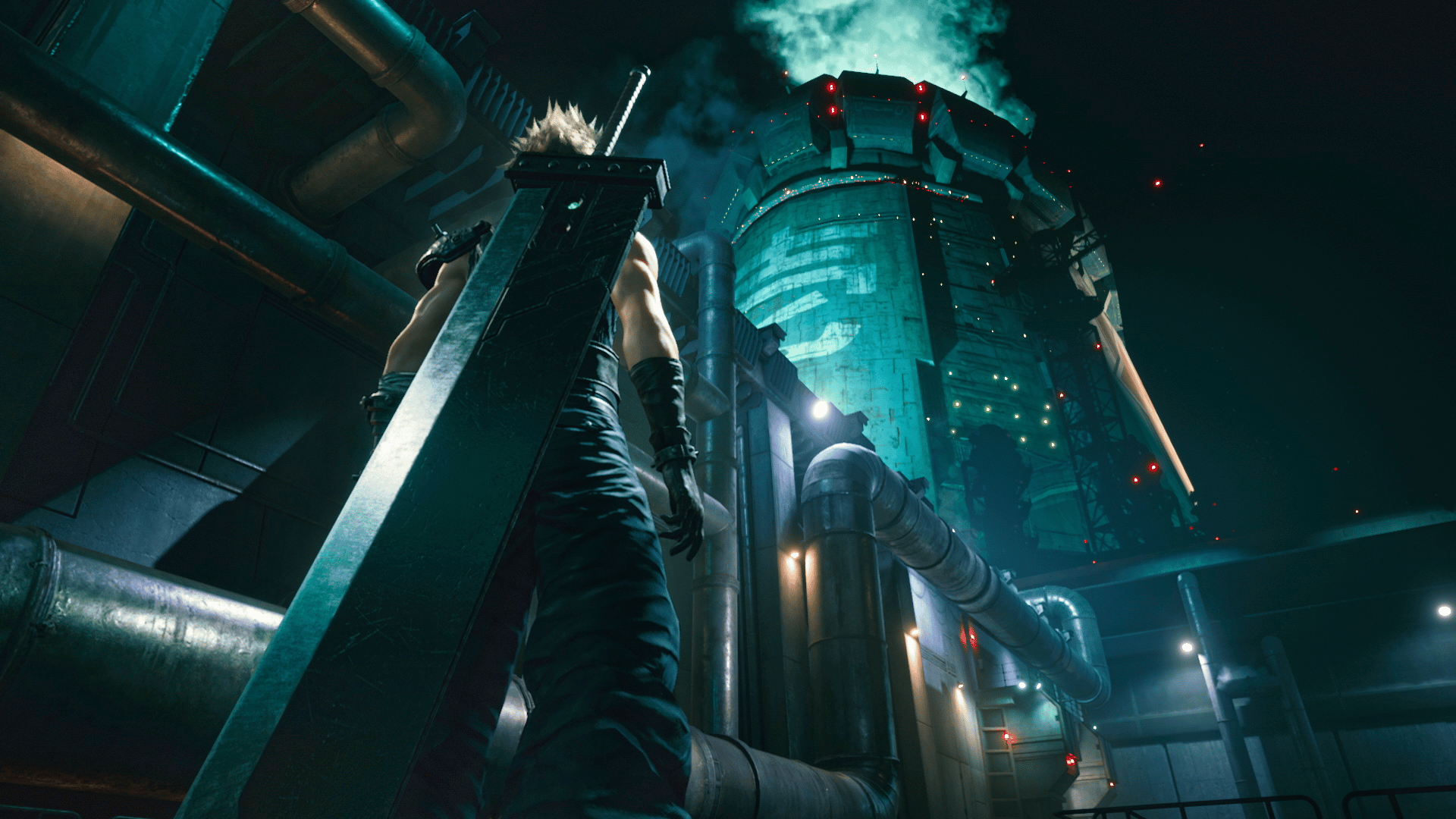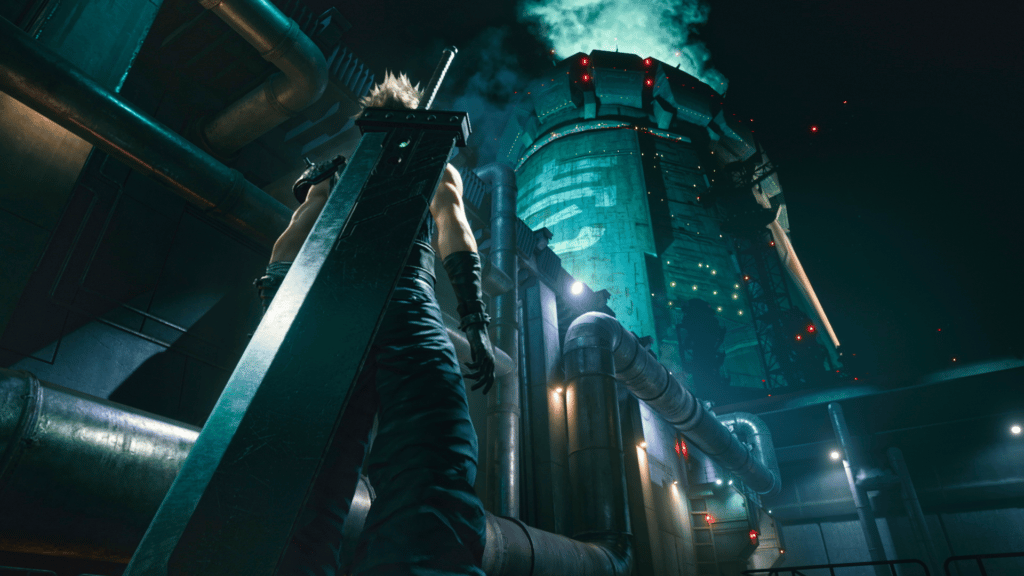 Platforms: PS5
Release Date: June 10, 2021
Final Fantasy 7 Remake Intergrade brings the much-beloved FF7 to modern times and includes Yuffie Kisaragi DLC. If you are a fan of JRPGs, then Final Fantasy 7 Remake Intergrade is going to be a treat for you. The game is visually stunning with an amazing environment, character details, and visual effects.
The game features real-time combat, and you can switch freely between your party members. This allows you to pull off some incredible moves and defeat your enemies. It's a big package, especially when you consider it's being offered among free games on PlayStation Plus.
Deathloop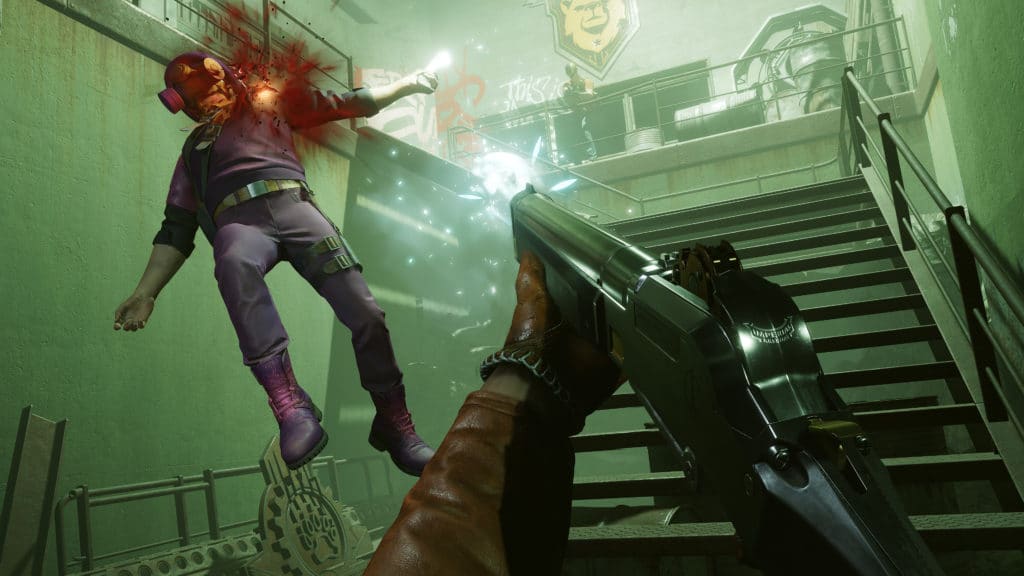 Platforms: PS5
Release Date: September 14, 2021
Probably the last Arkane Studio game on the PlayStation, Deathloop has the classic Arkane charm. The game is a first-person shooter with rogue-like elements and a pretty satisfying loop, yes, it's in the game. You play as Colt, a guy that wakes up on a beach and tries to figure out what happened. Every time Colt dies, he goes back to the beach with nothing to his name.
The story is fantastic, especially the banter between Colt and the other characters. The level design, in usual Arkane fashion, is excellent. You will love discovering everything around the levels here. There's a reason why we called Deathloop one of the best PS5 exclusives and now you can find out why with your subscription.
Metro Exodus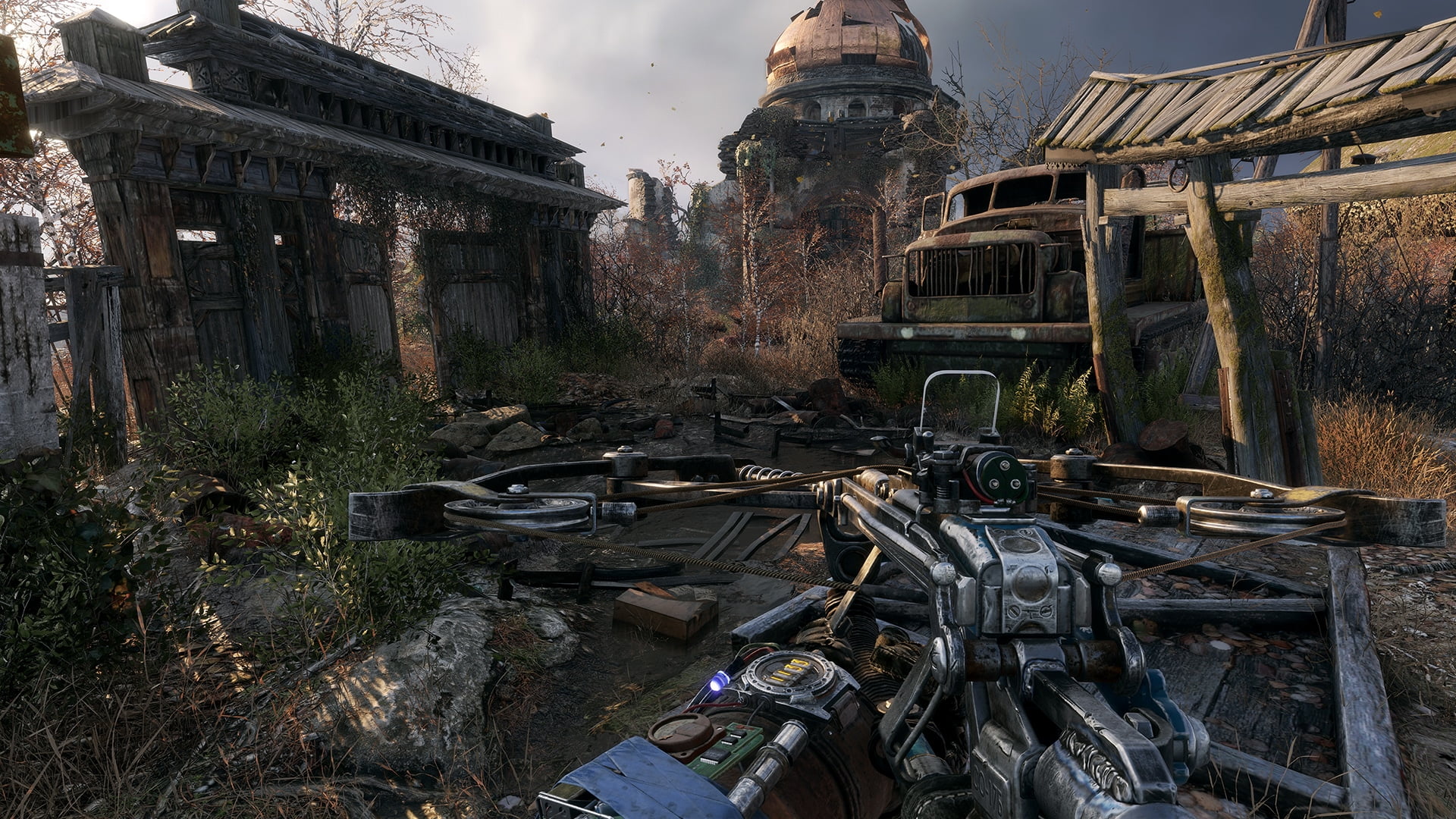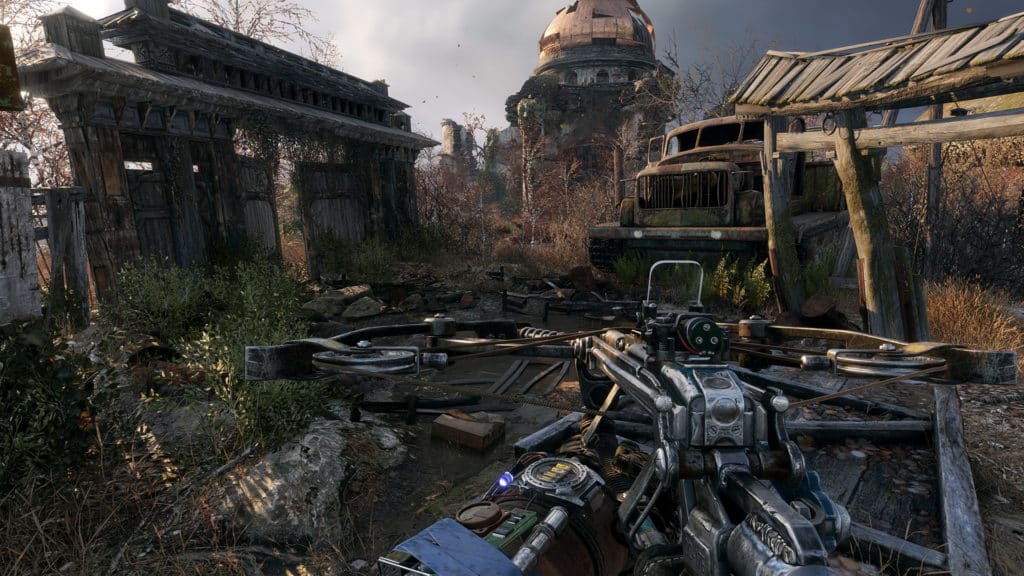 Platforms: PS4, PS5
Release Date: June 10, 2021
If you are a fan of atmospheric first-person shooters, then Metro Exodus exudes atmosphere. Each level is beautifully made and is a small open world for you to explore. Exploration is encouraged in this shooter as supplies are scarce and scavenging is key to your survival. The game looks great on both older and new generation consoles with the PS5 offering a ray tracing option.
While the game is the last in the trilogy, it can be enjoyed without having played the previous two Metro games. There are weapons to be found, decisions to be made and mutants to be killed in this incredible post-apocalyptic world. I highly recommend exploring every nook and cranny as the game doesn't put markers on important locations like other games.
Devil May Cry 5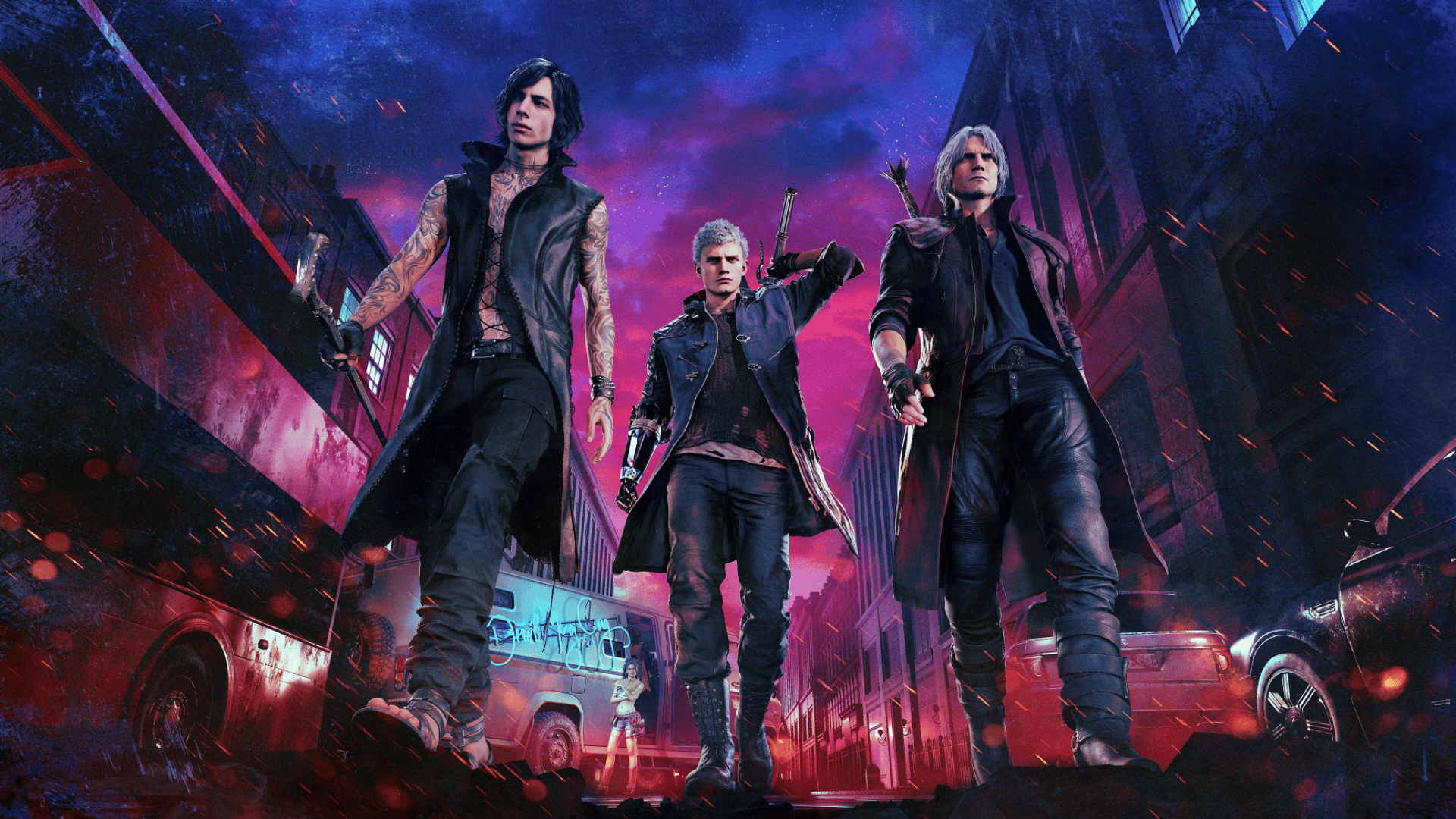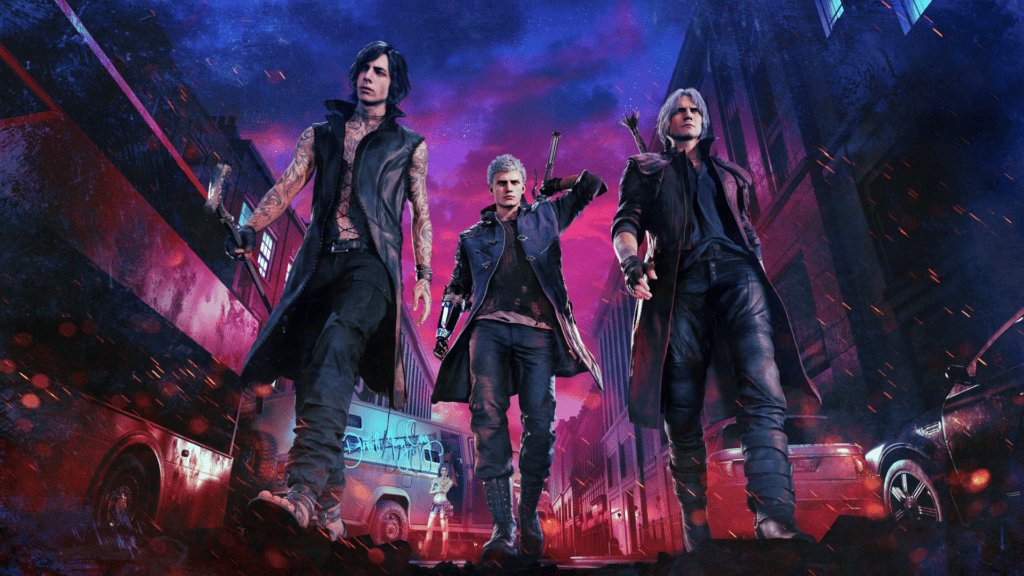 Platforms: PS4, PS5
Release Date: March 8, 2019
Many games tried but none have reached the levels of swag that Devil May Cry holds. Devil May Cry 5 brings back Danto and Nero from the older games and they are back in full form. The DMC series is famous for its stylish combat and the 5th iteration is no different. The combat flows like a dance performance, you hack, slash and shoot enemies like butter.
It's not how many enemies you kill, it's how stylishly you dispose them of. The more combos you use, the more varied your attacks, and the more stylish you look pulling off moves is the real deal here. The game even has a ranking system that grades you on your performance. The better you do, the better the game ranks you. It is surprisingly easy to get into the combat but pretty hard to nail those SSS rankings.
Ghostwire Tokyo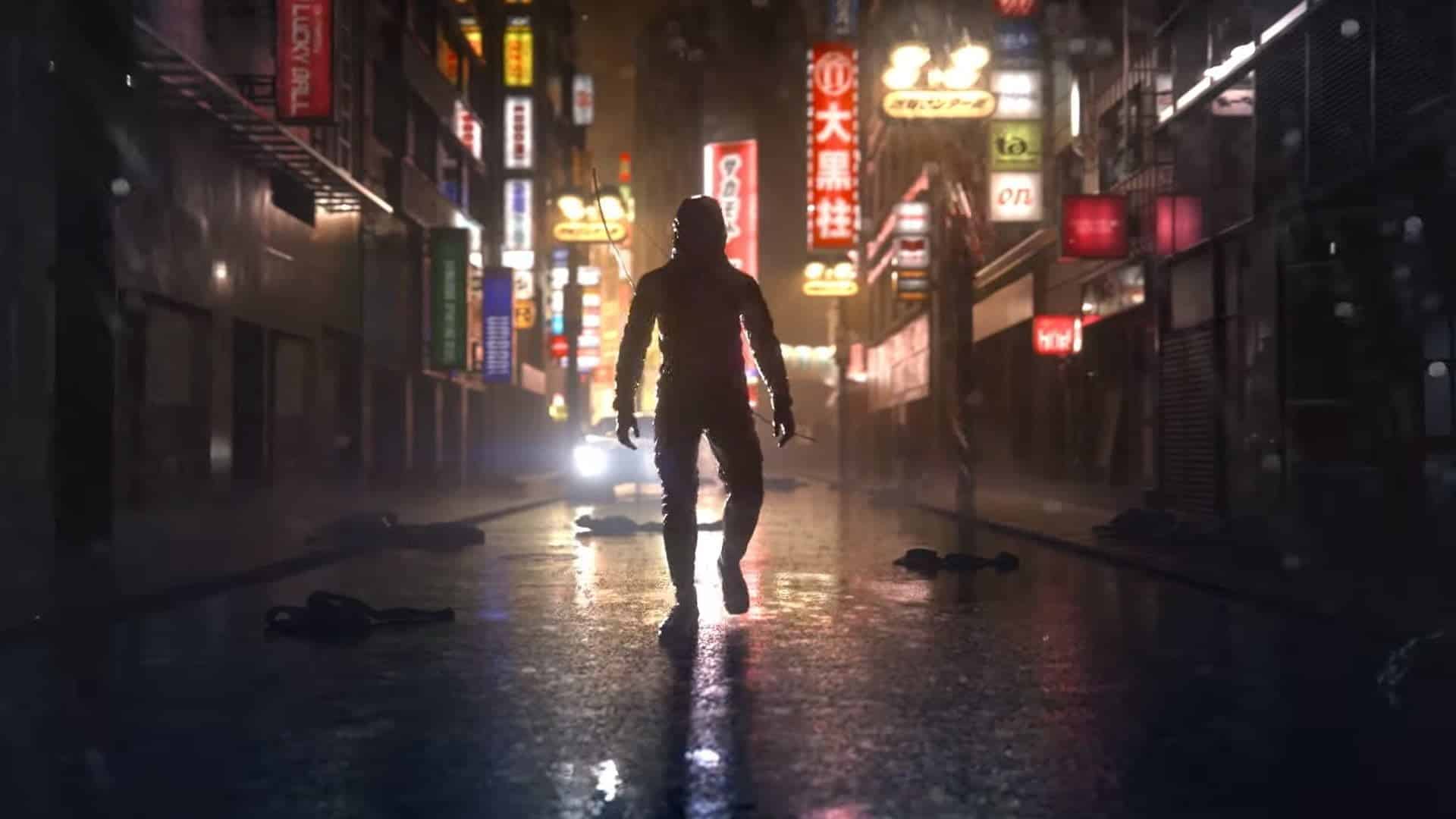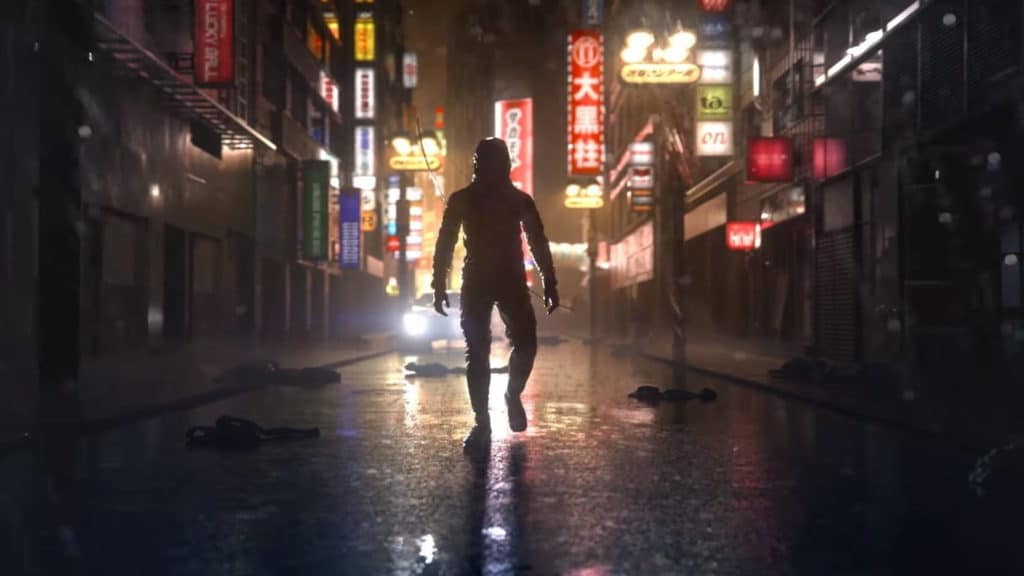 Platforms: PS5
Release Date: March 25, 2022
The biggest star of the show in Ghostwire Tokyo is the city itself. It is hauntingly beautiful to go through with amazing-looking visuals. The city is empty though, as everyone in it is dead or in ghost form. Your job is to recuse your sister from an evil gang that's hell-bent on killing everyone on their way. The story is what keeps the game entertaining so we won't be giving any spoilers here.
The game has some Dr. Strange-like spells that can help you in combatting monsters roaming around the city. There are ghosts to save, cats to buy gear from, and weird monsters to kill in the game. From headless school girls to umbrella-shield guys, there are a lot of Japanese lore monsters to fight Ghostwire Tokyo. There are ghosts, your spells look like wires when casting, and the game is set in Tokyo, it has everything the game suggests.
Yakuza Kiwami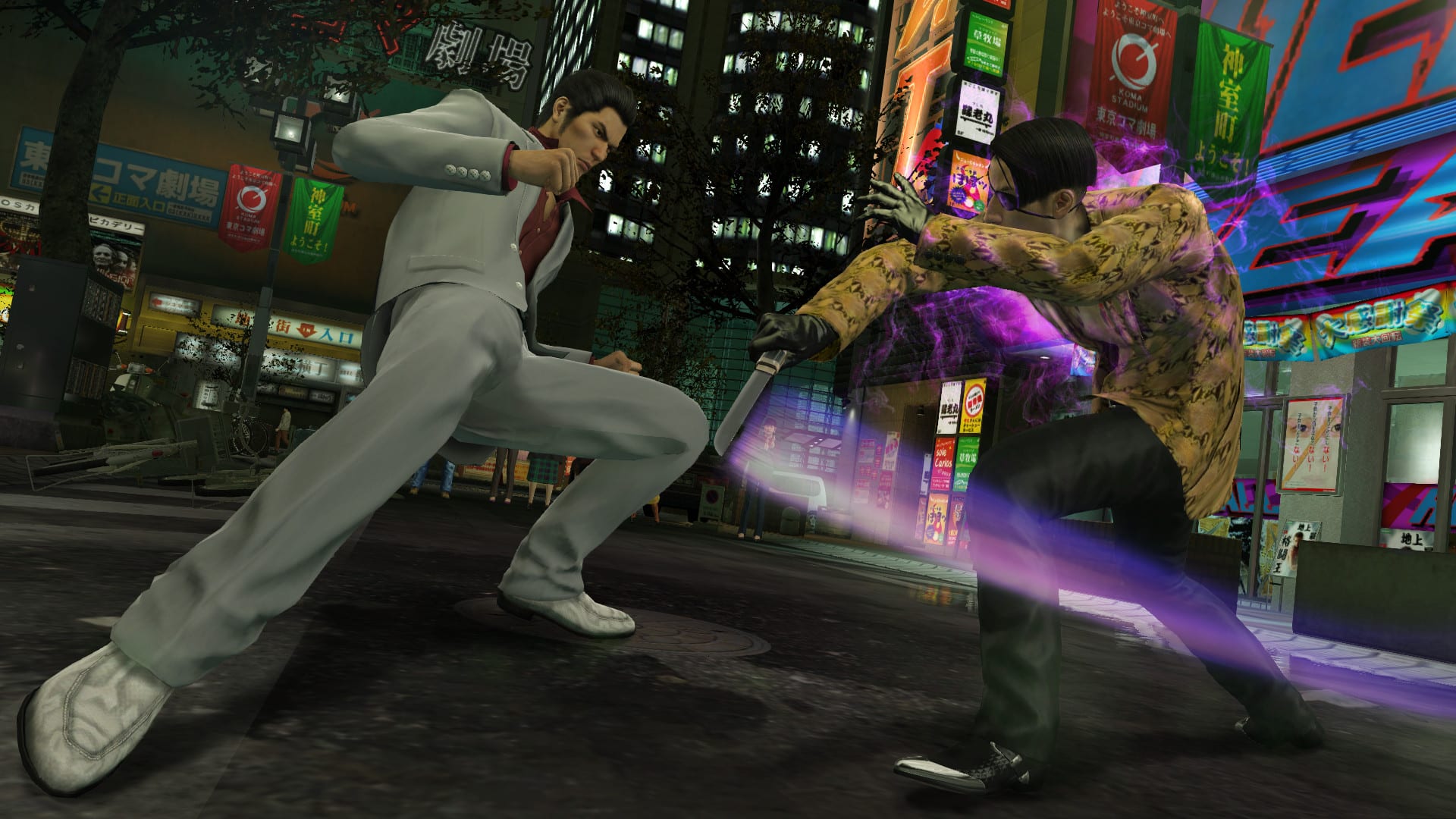 Platforms: PS4
Release Date: January 21, 2016
Yakuza Kiwami is a remake of the first game in the series and is a perfect point to start your Yakuza journey. The gameplay is enhanced, and the visuals and graphics are updated but the original charm is kept intact. The original cast is back to re-record audio as well, a sign of a good remake.
You play as Kazuma Kiryu and can wander and explore. There is robust nightlife you can enjoy apart from tackling story missions. I won't spoil the story for you, it is as dramatic and action-filled as you'd expect from a game called Yakuza. The PS Extra for March also includes Yakuza Kiwami 2, a direct sequel to the story, and Yakuza 0, a prequel. All of them are excellent choices and can take well over 50 hours to just complete the story and side missions.
The Crew 2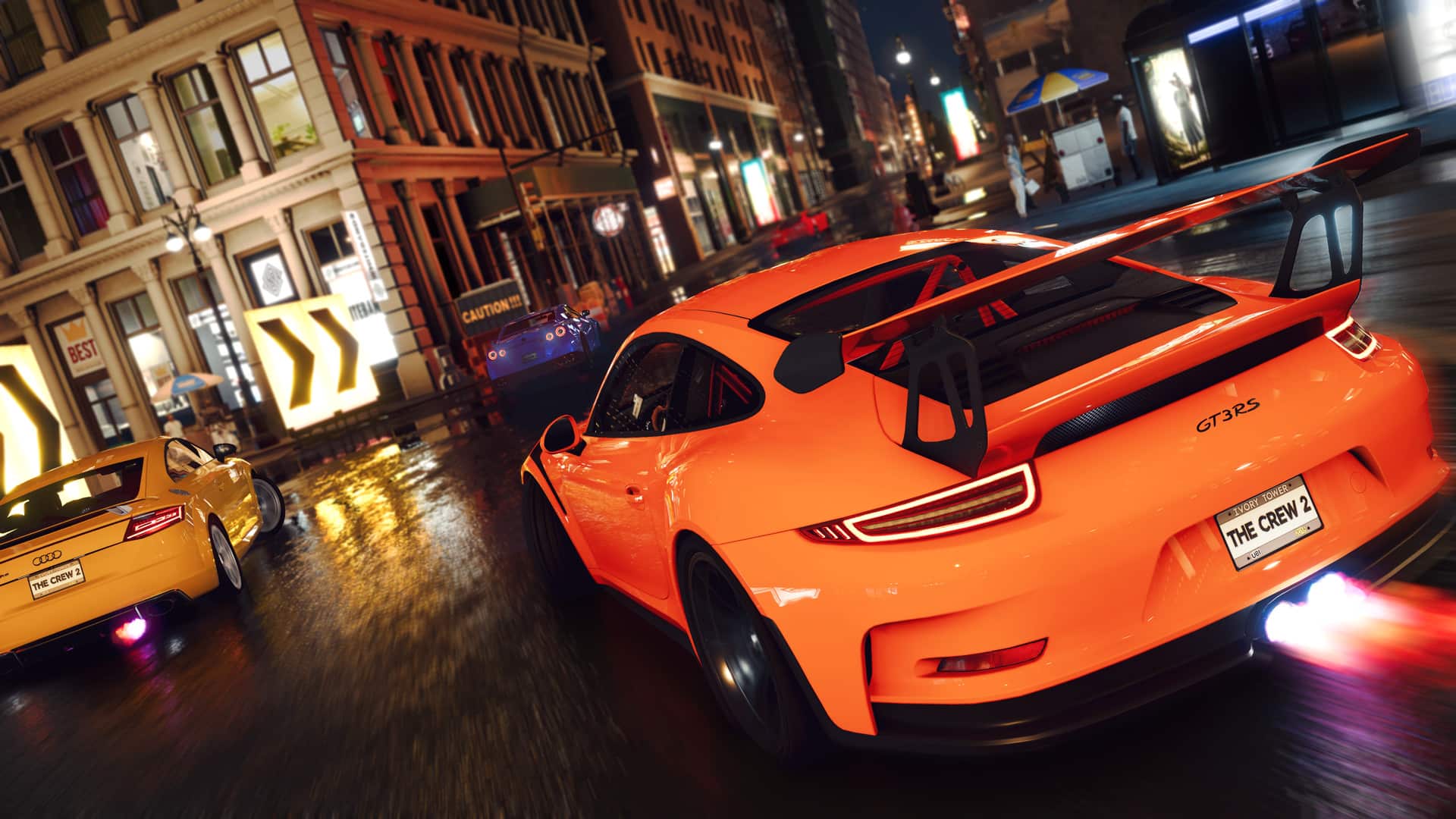 Platforms: PS4
Release Date: May 31, 2018
You might be turned off by the "loot drop" upgrade system of The Crew 2 but give it a shot and see if you like the racing experiences. There is a lot to do in this racing game, some of it is great, while some not so much.
The first Crew game focused on just car-based racing, but The Crew 2 decided that cars aren't enough. The game includes planes, bikes, boats, and even monster trucks. There are dedicated races in all genres, want to do some races in hypercars? You can do them. What about some off-road races? Yes, those are also in the game. Perhaps you just want to pull off some epic drifts? You got them too here.
The best part? The whole United States is the map in this racing game, you can literally drive from California to New York in The Crew 2. I just wish they added cop chases in the game like some epic Need for Speed Games.
Marvel's Guardians of the Galaxy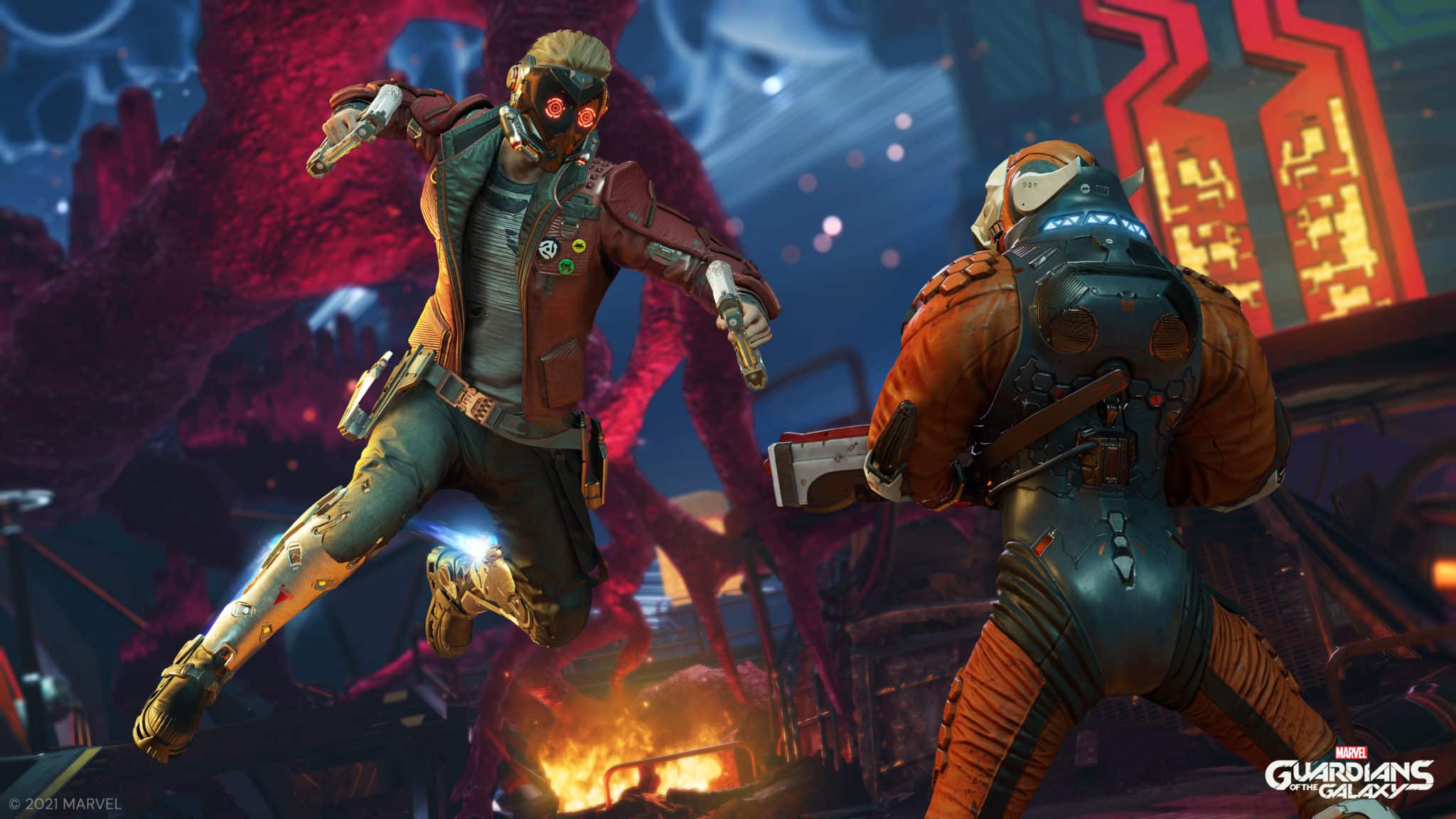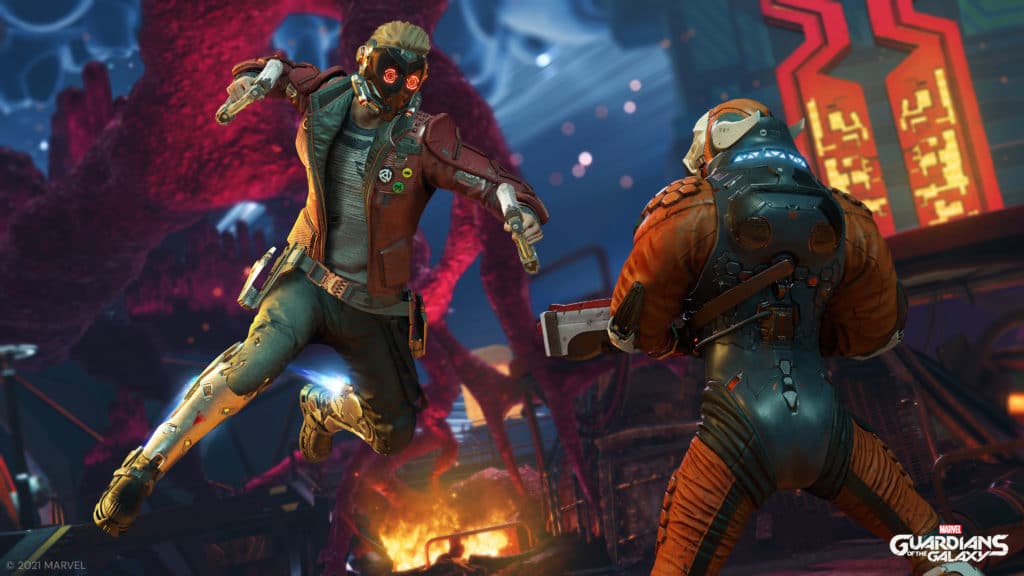 Platforms: PS4, PS5
Release Date: October 26, 2021
Marvel's Guardians of the Galaxy surprised me with its story and character interactions. Who would've thought that a team-based game that only lets you control one character directly would be so much fun? You play as Peter Quill, the leader of the Guardians of the Galaxy, and go on an epic adventure with your trusted teammates.
The game has superbly written dialogues and all characters have distinct personalities.
It is one of the few games on the PlayStation Plus Extra March games catalog that is going to make you laugh with its dialogues. The game is a third-person shooter-like affair with abilities thrown in, you can also command your teammates to pull off various moves. If Avengers are more of your style, then Marvel's Avengers is also available on the subscription service.
Tchia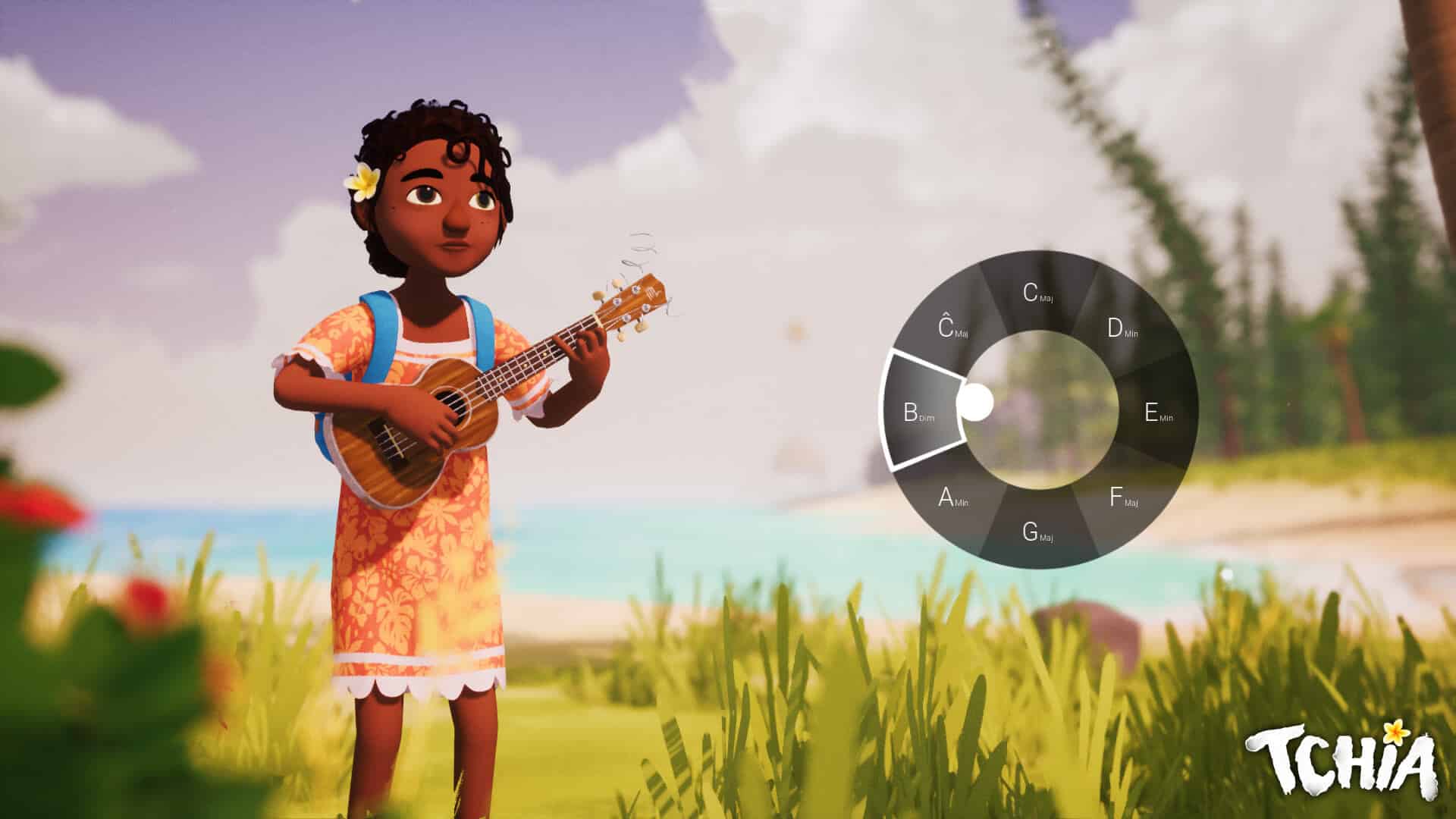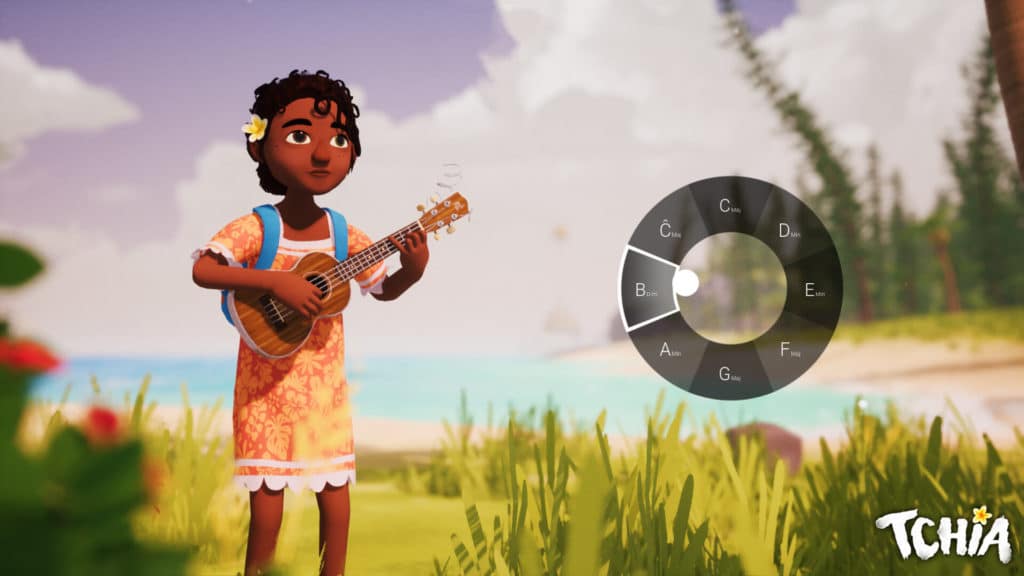 Platforms: PS4, PS5
Release Date: March 21, 2023
We are huge fans of smaller but ambitious indie games and Tchia is our latest obsession. You are a kid exploring an archipelago in the southwest Pacific. Everything around you is vast as the game is an open-world adventure. Your tiny feet may not be strong enough to carry you around but your magical ability to soul-hop into animals can help you reach far-off places.
The game is inspired by Legend of Zelda: Breath of the Wild and it clearly shows, not that it's a bad thing. You can climb any vertical obstacle in your way and jump off with a glider. There is also a stamina meter that can run out during your climbing sessions. The open world is beautifully designed and a treat to explore, you can soul jump to a bird and check it out from the sky or you can become a shark and explore underwater, there are countless choices here.
Uncharted Legacy of Thieves Collection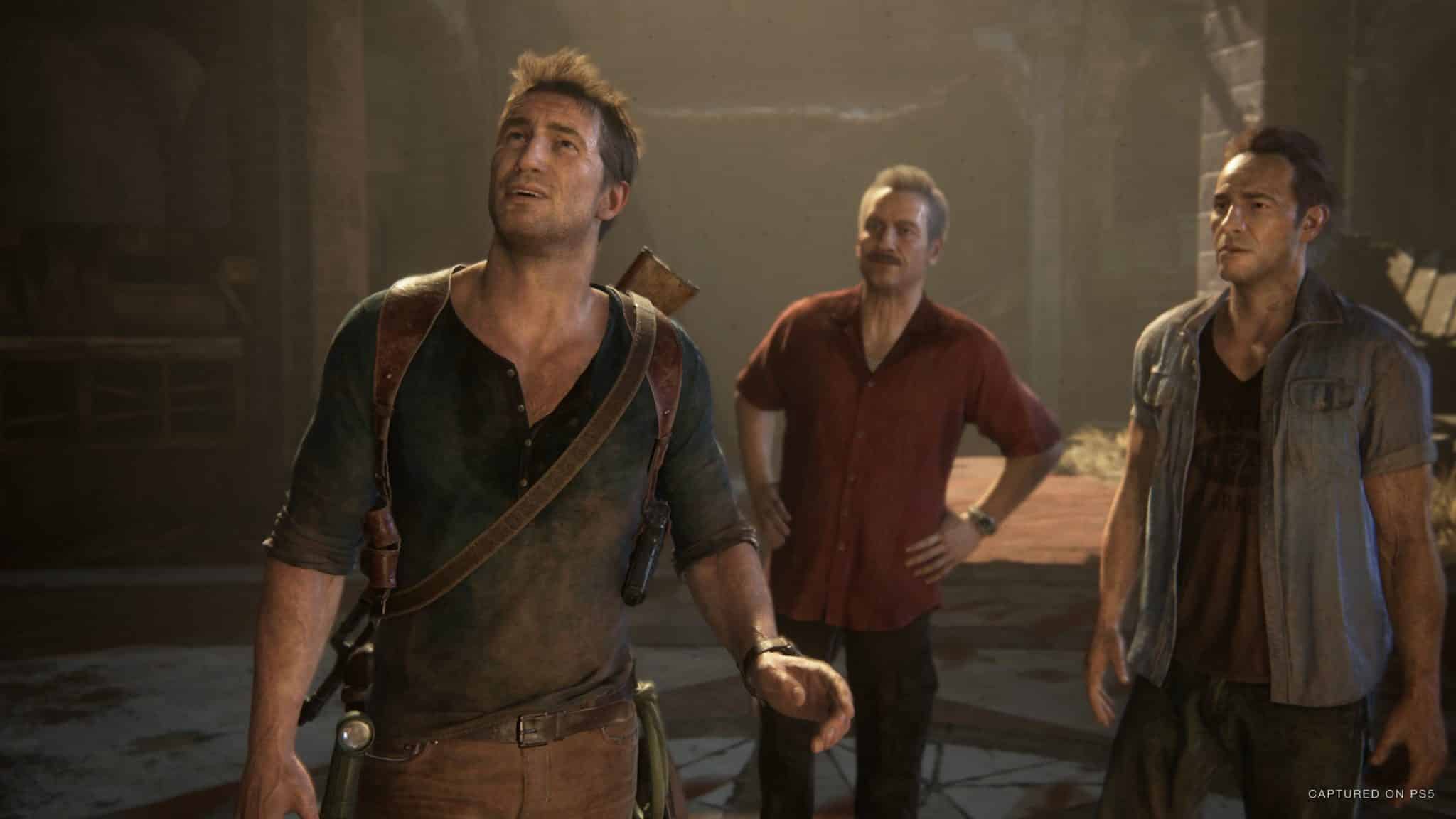 Platforms: PS5
Release Date: January 28, 2022
Nathan Drake and company are back in the Uncharted Legacy of Thieves Collection that combines the 4th Uncharted game and an excellent standalone DLC expansion. That's not all, the whole collection is upscaled to meet the new high standards of the PS5 as well. This means the game looks and runs like it has never before.
The Uncharted series is all about exploration and adventure. You play as Nathan in the 4th game but as Chloe Frazer in The Lost Legacy. Both of them are capable adventurers who can take down anyone in their path. The graphics are excellent, the voice acting is stellar, and the action breathtaking. This collection is of the time when games didn't require any XP system or leveling up, so you play at full potential from the start.
Immortals Fenyx Rising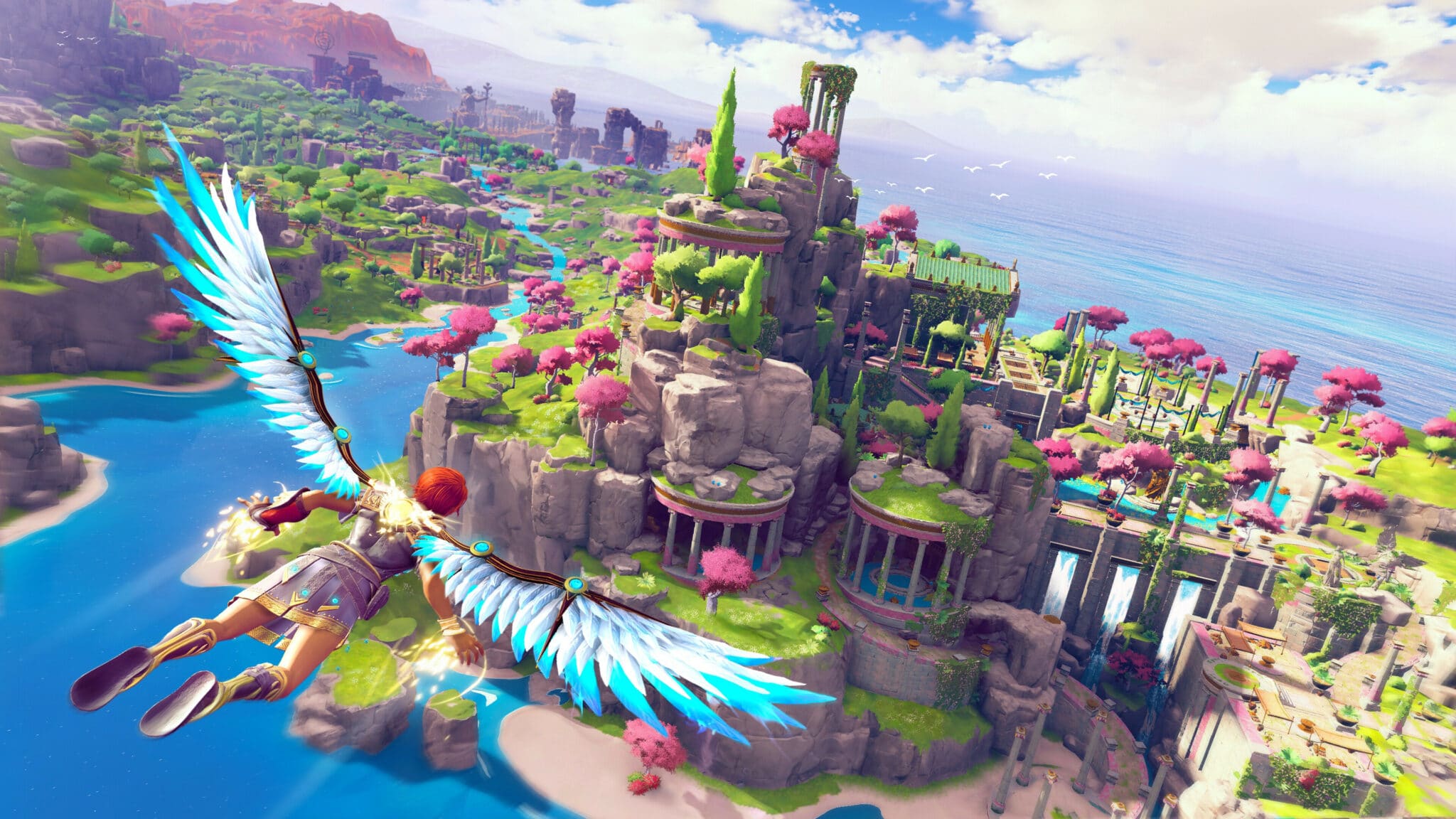 Platforms: PS4, PS5
Release Date: December 3, 2020
Immortals Fenyx Rising takes us to Ancient Greece and lets us explore a beautifully designed world. The game takes plenty of inspiration from Legend of Zelda: Breath of the Wild and that is never a bad thing. There is a stamina meter, you can climb anywhere you like, and there is even a gliding mechanic in the shape of wings you get in the early game. However, the combat is where the game differentiates from Zelda.
The combat has you using a couple of weapons with a strong emphasis on parrying, blocking, or dodging attacks. Successful parries let you dole out huge damage to your opponents. Speaking of opponents, you are fighting greek monsters like harpies, cyclops, and minotaurs in the game. The story is simple enough to follow but the constant exploration and adventure that glues everything together makes the game special
Conclusion
These were a few of the best games to play on the PlayStation Plus Extra service. Please note that all of these games are also available to PlayStation Premium subscribers as well. I highly recommend downloading all of them as they are essentially free.
We will update the list as more games get added to the PlayStation Extra service.