The problem with any body of water is how to effectively pass through it without getting hurt by mobs or slow down your movement. The solution? Any of our Minecraft bridge ideas, of course! We have selected the ten best Minecraft bridge ideas shared by the community, fitting for any construction project. Grab your best-looking blocks and connect every piece of land!
River Bridge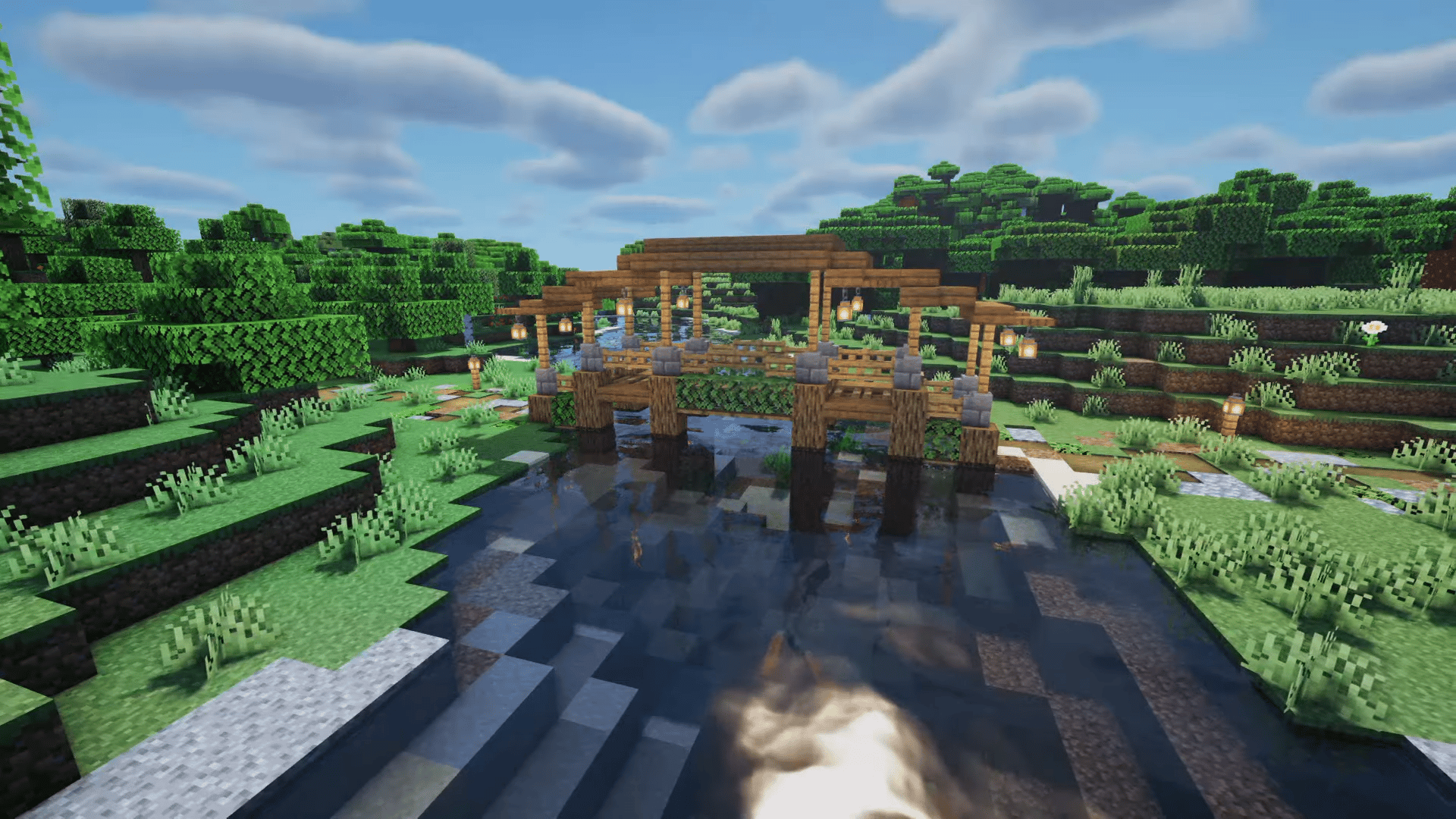 This beautiful Minecraft bridge video tutorial by Melthie is perfect for connecting two pieces of land divided by a small river. You can rely on Oak blocks and other decorative items to enhance the forest atmosphere. We all know swimming is a valid exploration method in Minecraft, but why not put some effort into road connectivity when traveling by horse? The good news about this building project is how little time you need to invest in completing it!
Medieval Stone Bridge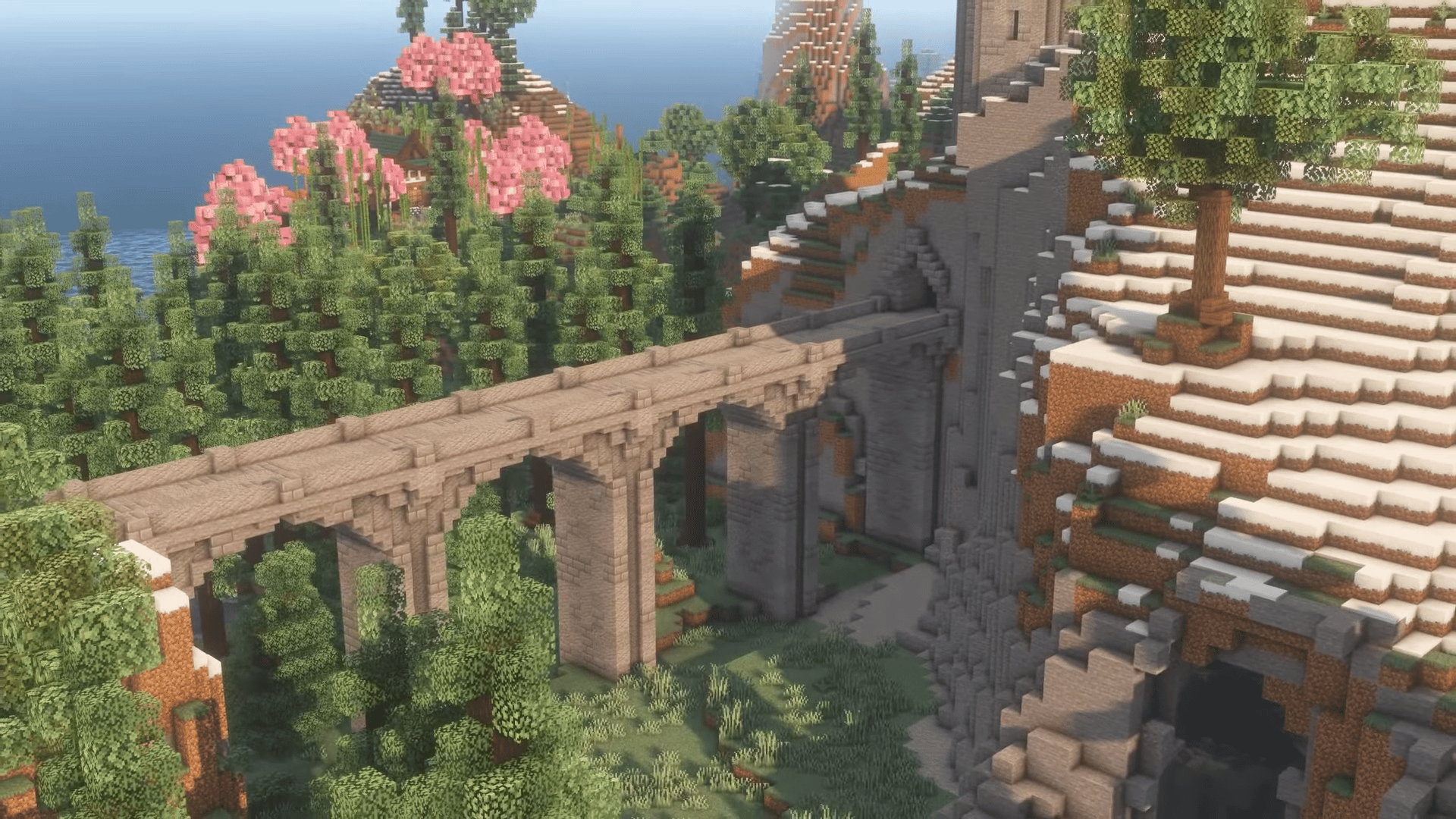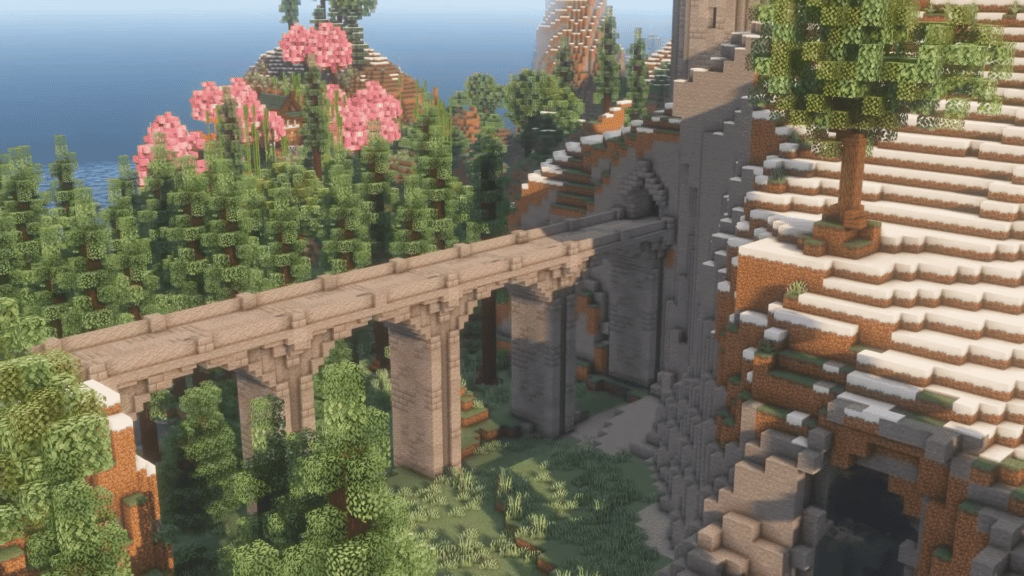 Medieval building ideas are a popular theme among Minecraft players. We couldn't leave out this fantastic video tutorial by Master Majesty where they take you into how to build a stone bridge. This project should be essential for anyone planning to create a medieval village in their Minecraft world.
Cute Bridge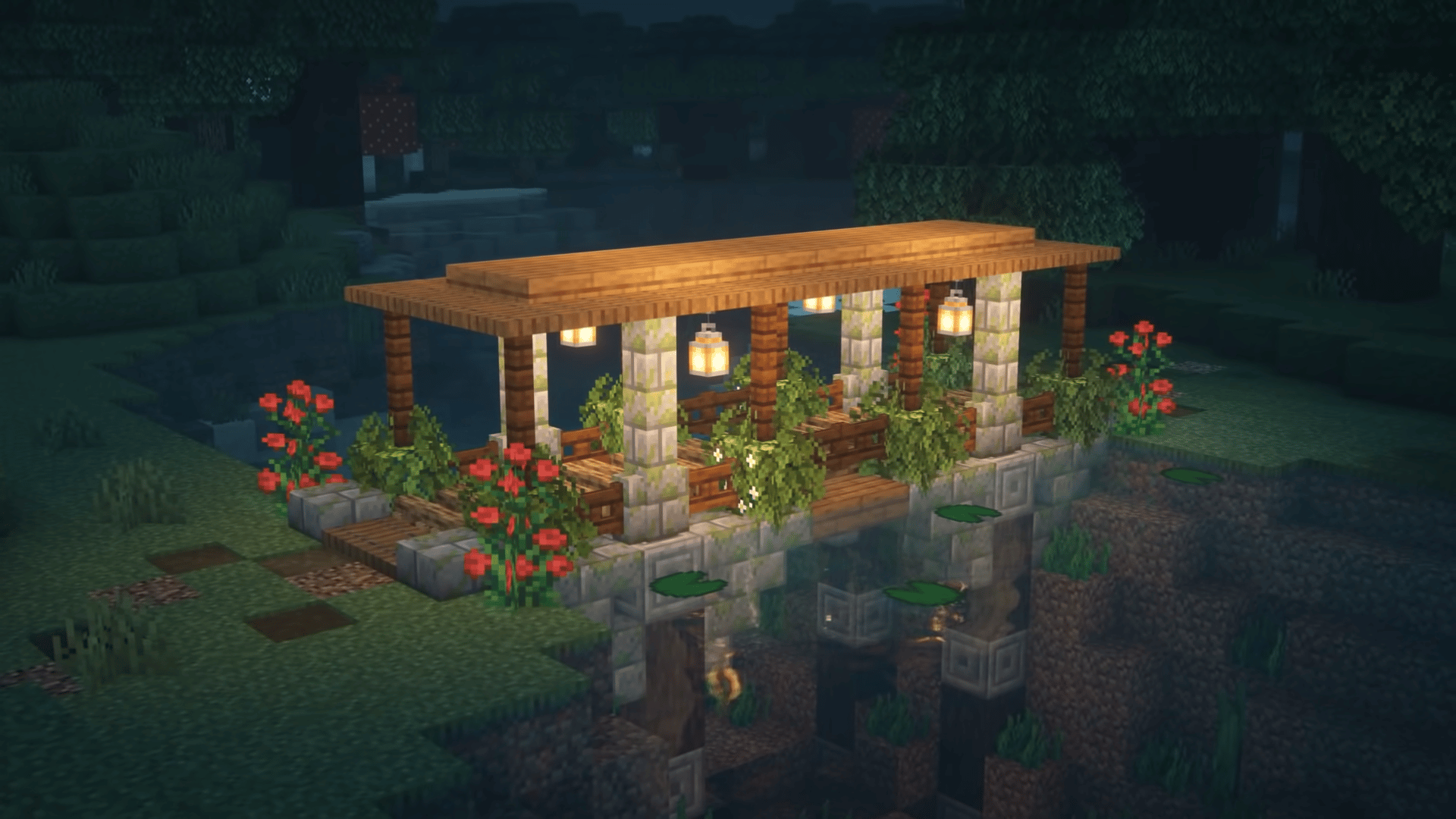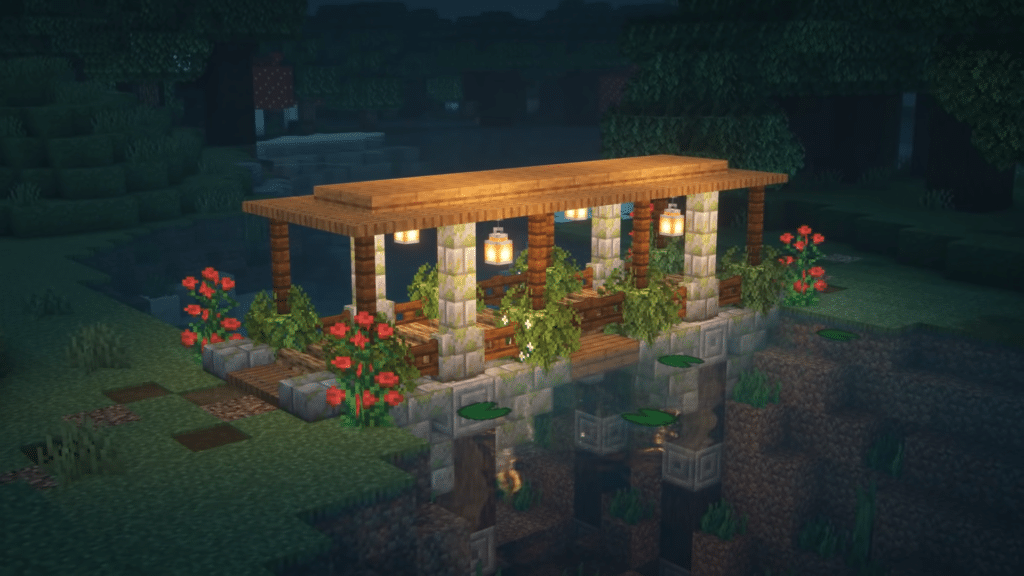 If you have some spare Spruce and Stone Brick blocks, the following video tutorial by Zaypixel is the perfect excuse to add a pretty Minecraft bridge near your base. With Lanterns hanging from the roof, it's a lovely addition to your village or base surroundings.
Also: Embrace a calm, pleasing aesthetic in your Minecraft game by choosing one of the 10 Best Cute Minecraft Texture Packs!
Stone Bridge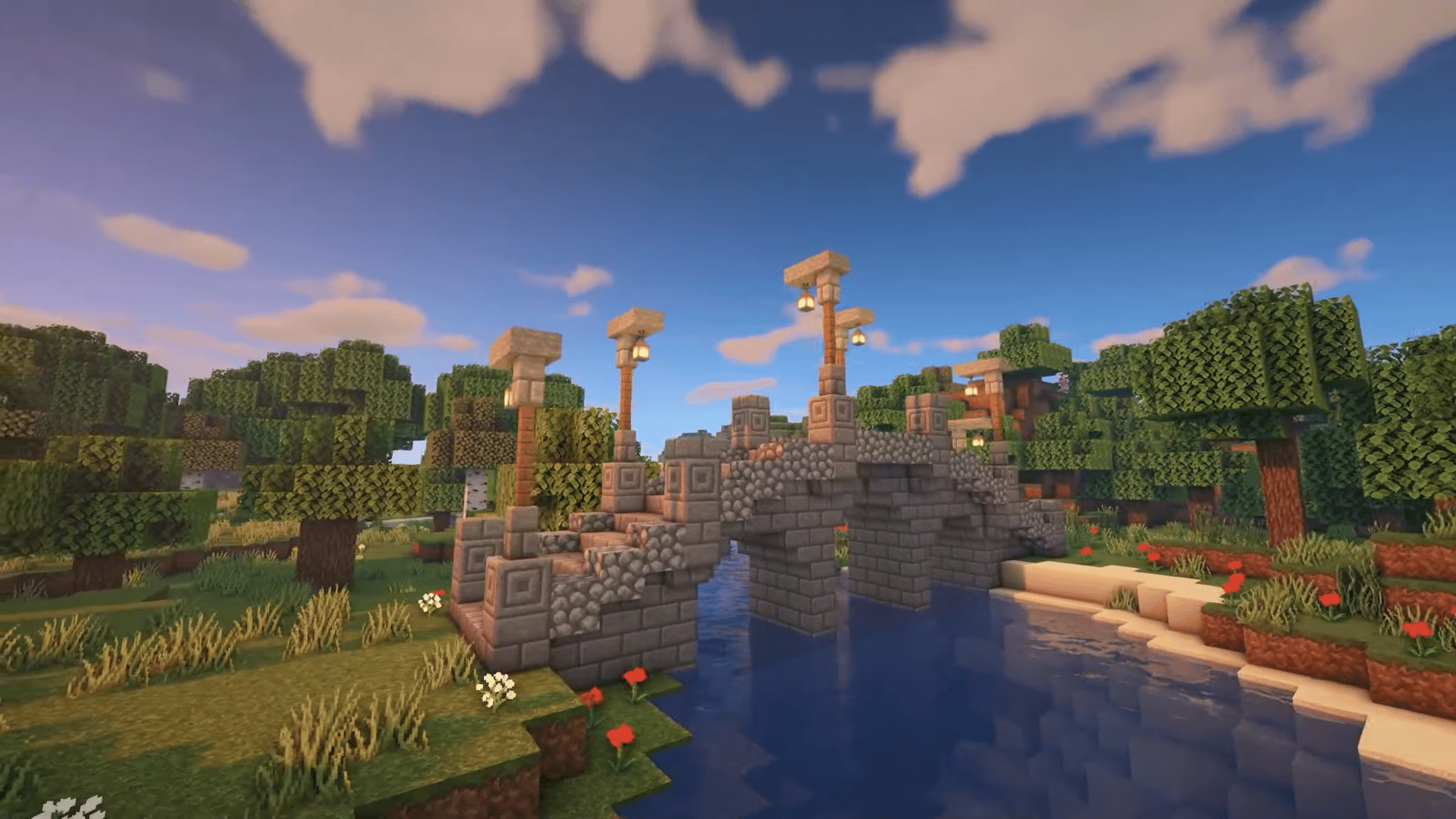 Stone might be one of the most abundant resources when you start a new world. That's why we offer this video tutorial by Spudetti to put all those blocks into good use. Connect two high points with this incredible Minecraft bridge with an easy-to-follow, clean design, and appreciate the beauty it adds to the terrain!
Related: Build a beautiful castle on top of a hill with inspiration from our 30 Minecraft Castle Ideas list!
Hanging Rope Bridge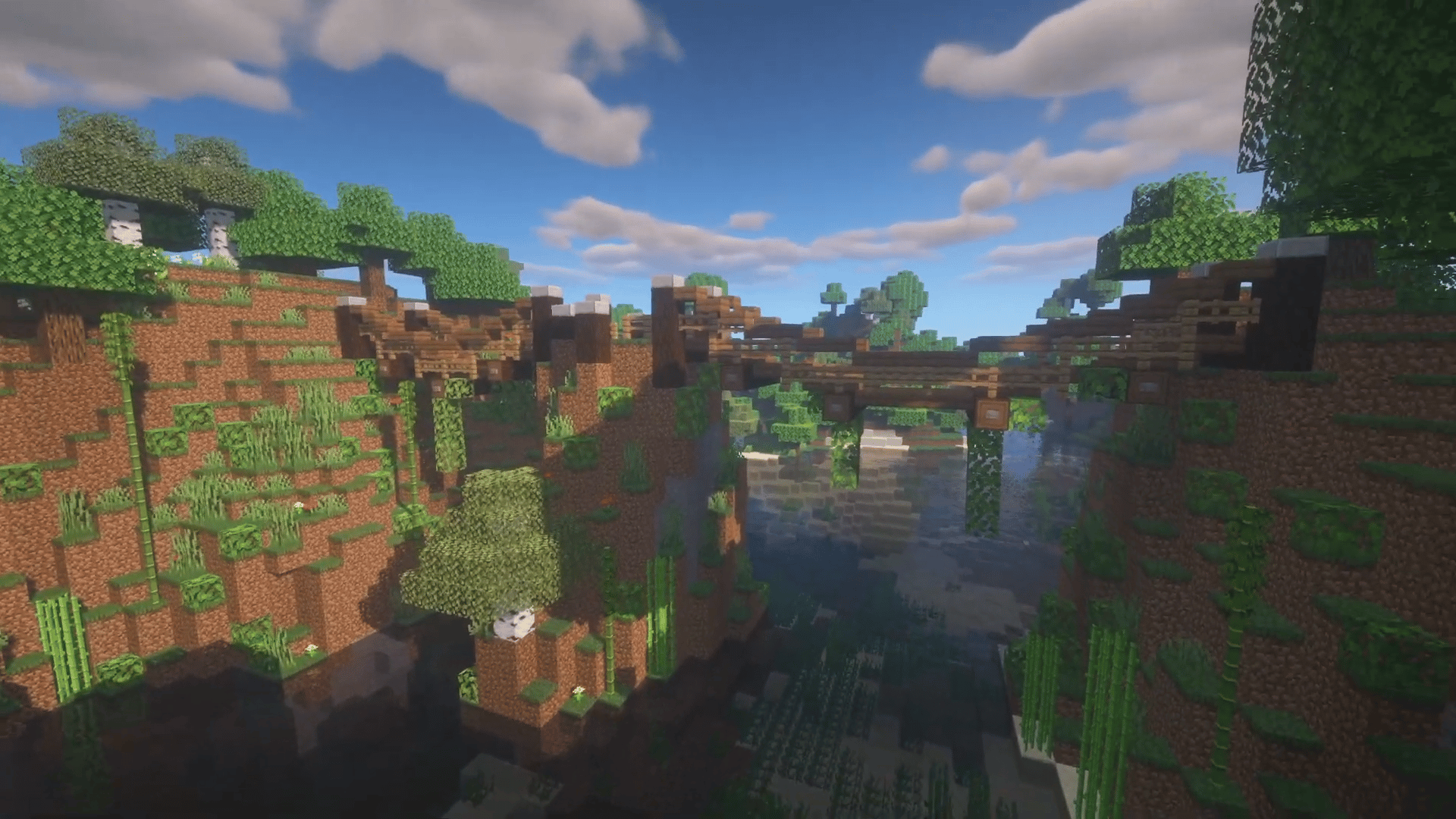 Thanks to Minecraft physics, players can make their wildest fantasies true without having to worry about gravity. The following video by Conjacko features a nice hanging rope bridge for your Minecraft world. Fortunately, you don't need many resources to recreate this Minecraft bridge design on any elevated surface.
Related: Are you looking to upgrade your building skills? We can offer 10 Minecraft Building Tips To Improve Your Builds and make your projects look better than ever!
Japanese Bridge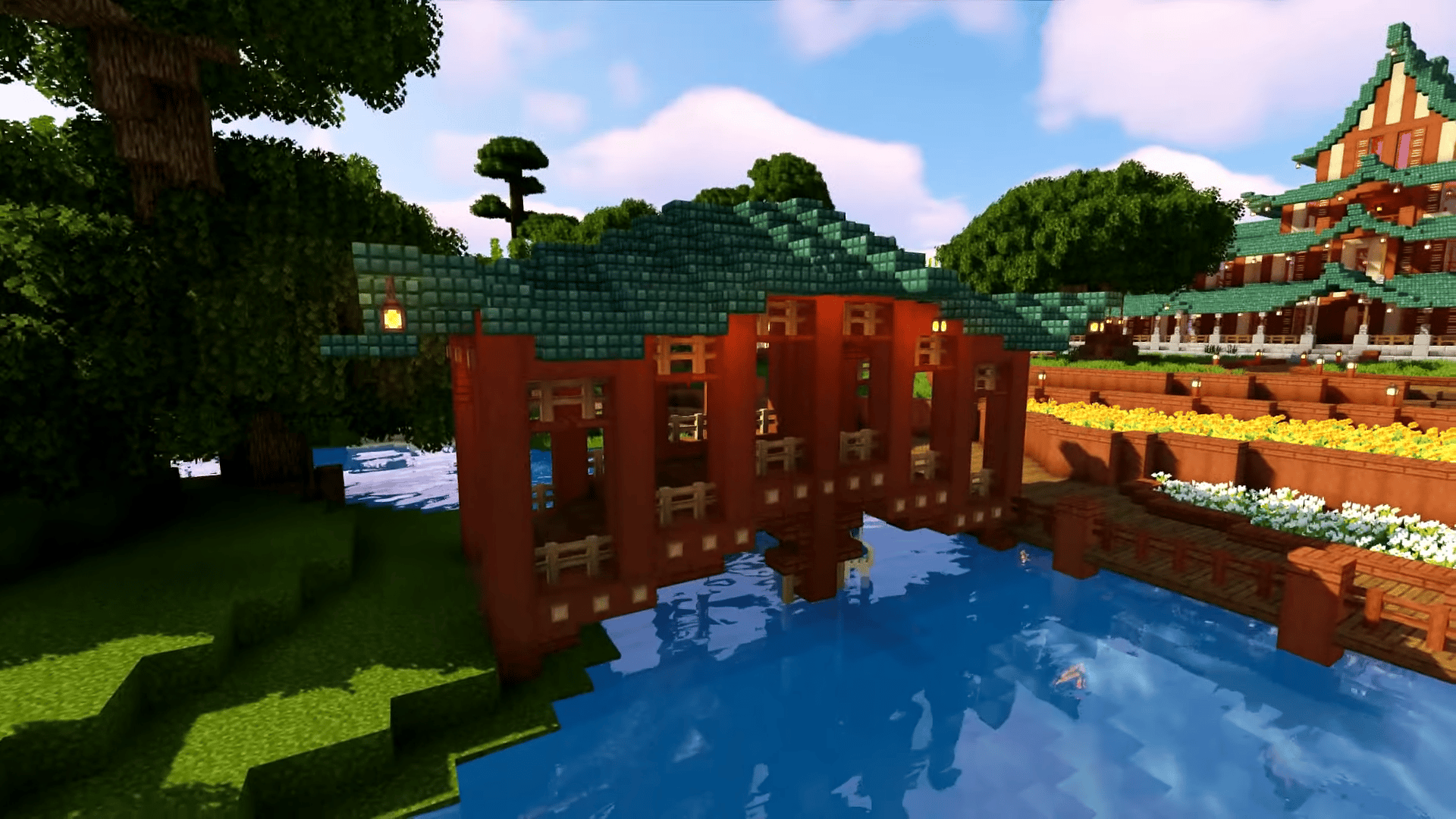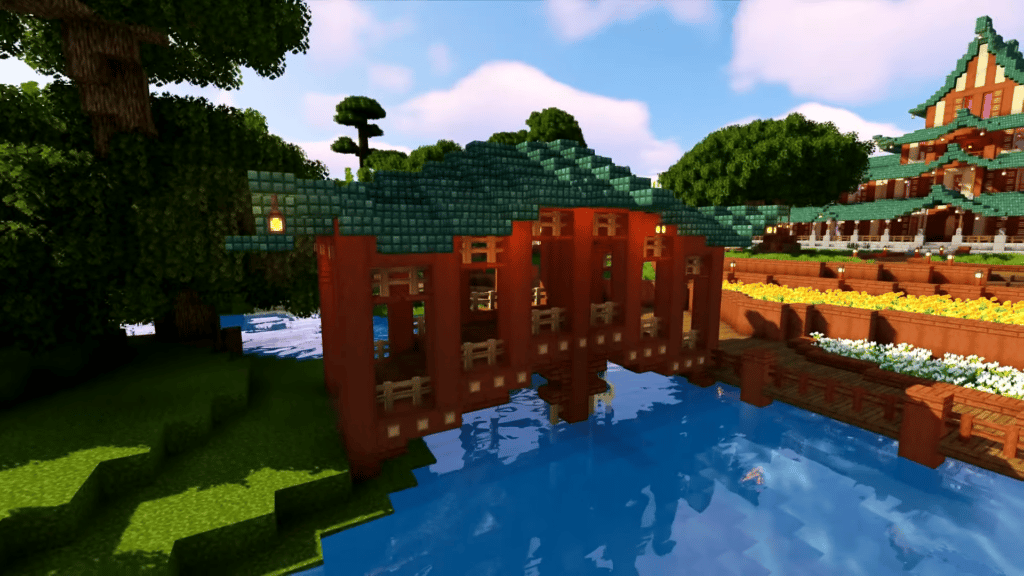 Many players are drawn to recreating Japanese-style buildings for their Survival worlds. With this video tutorial by BlueNerd Minecraft, you can add a breathtaking Japanese bridge in any strategic place to enhance the ancient atmosphere even further. Like most Minecraft bridge designs, it includes beautiful Lanterns hanging from the roof, and it also takes full advantage of the blocks introduced during the Nether Update.
Fairy Bridge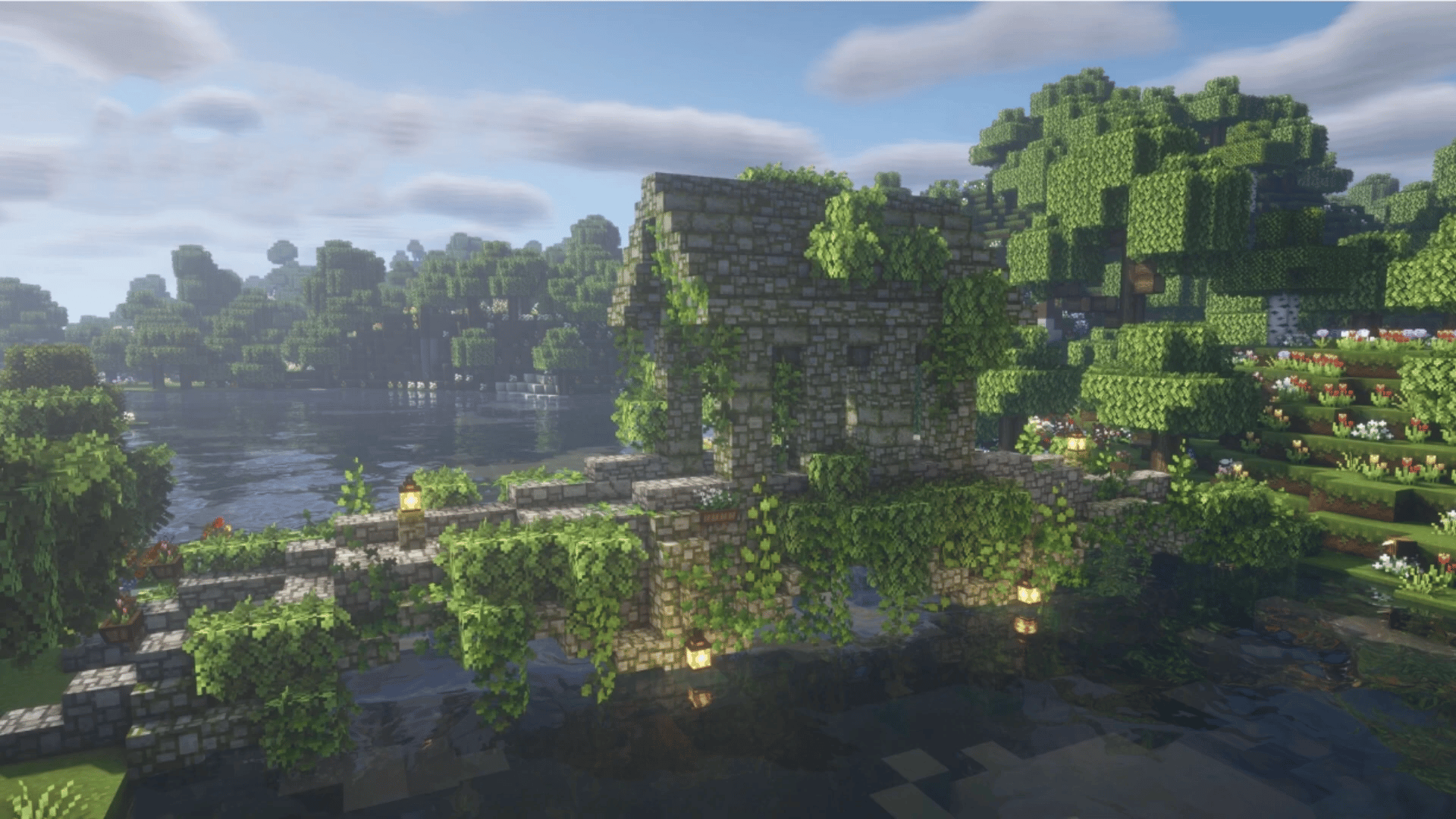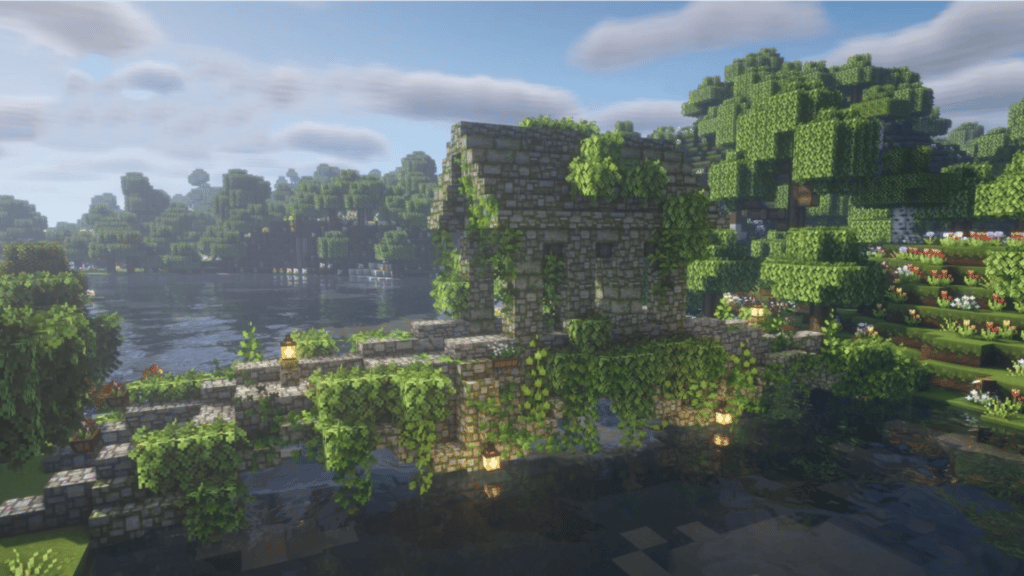 Who doesn't love the cottagecore aesthetic? With the following video tutorial by Cherie Luna, you get three versions of the same bridge depending on whether you'd like to add a bridge or use some mods to spice things up. We love the Oak Leaves hanging from the bridge, and if you're a shaders fan, this Minecraft bridge will undoubtedly look stunning!
Related: Learn How to Install Optifine in Minecraft to get the best performance while playing by yourself or with friends!
Tribal Jungle Bridge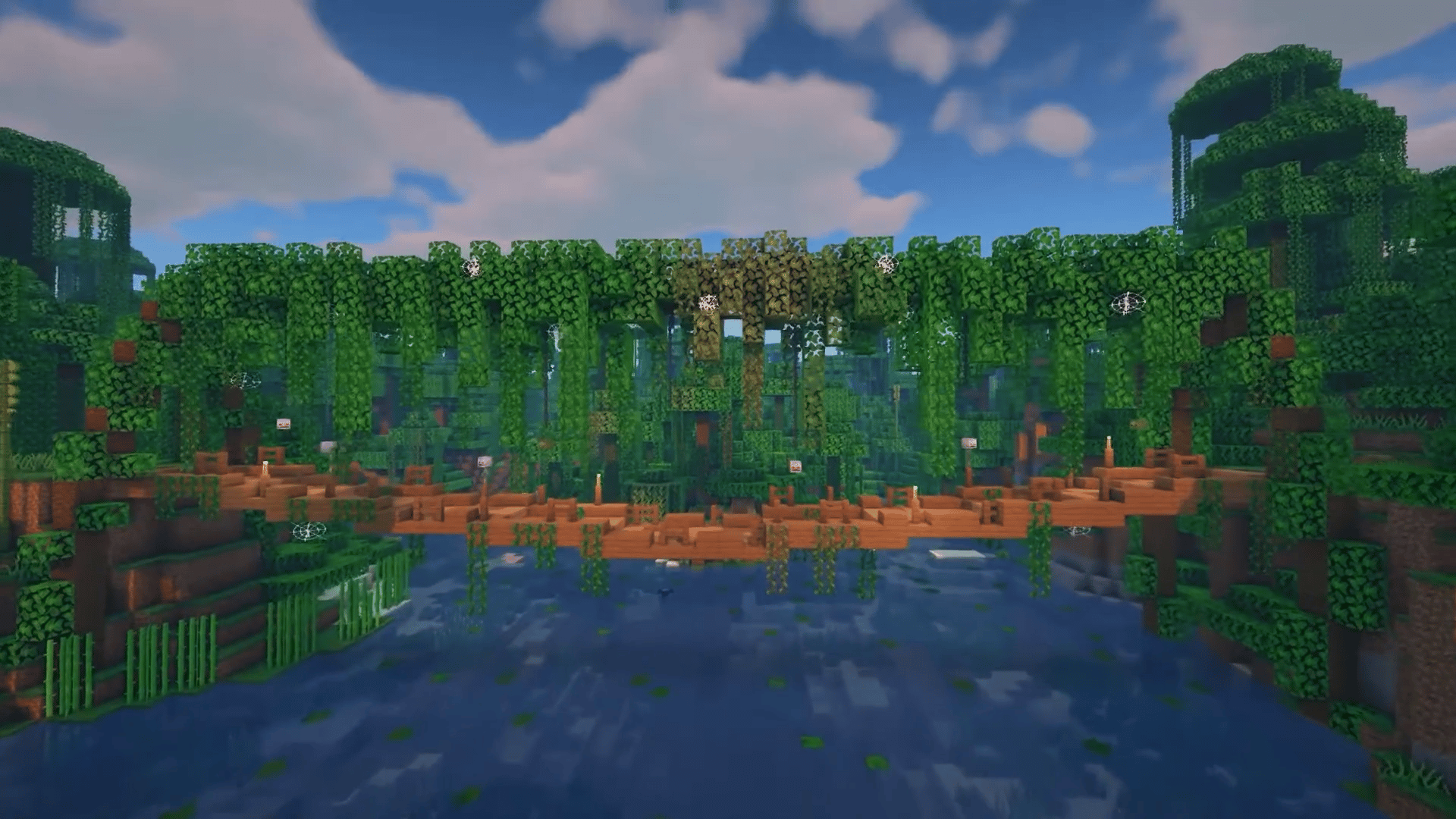 The Jungle biome has great potential for ancient-looking constructions and tropical bases. The following video by Spudetti will guide you each step into building a suspended bridge connecting two high places, decorated with vines and using Jungle Wood blocks as the main resource for the structure.
Also: Check out our ultimate list of 80 Minecraft Building Ideas to find more ideas for your following building projects!
Diagonal Bridge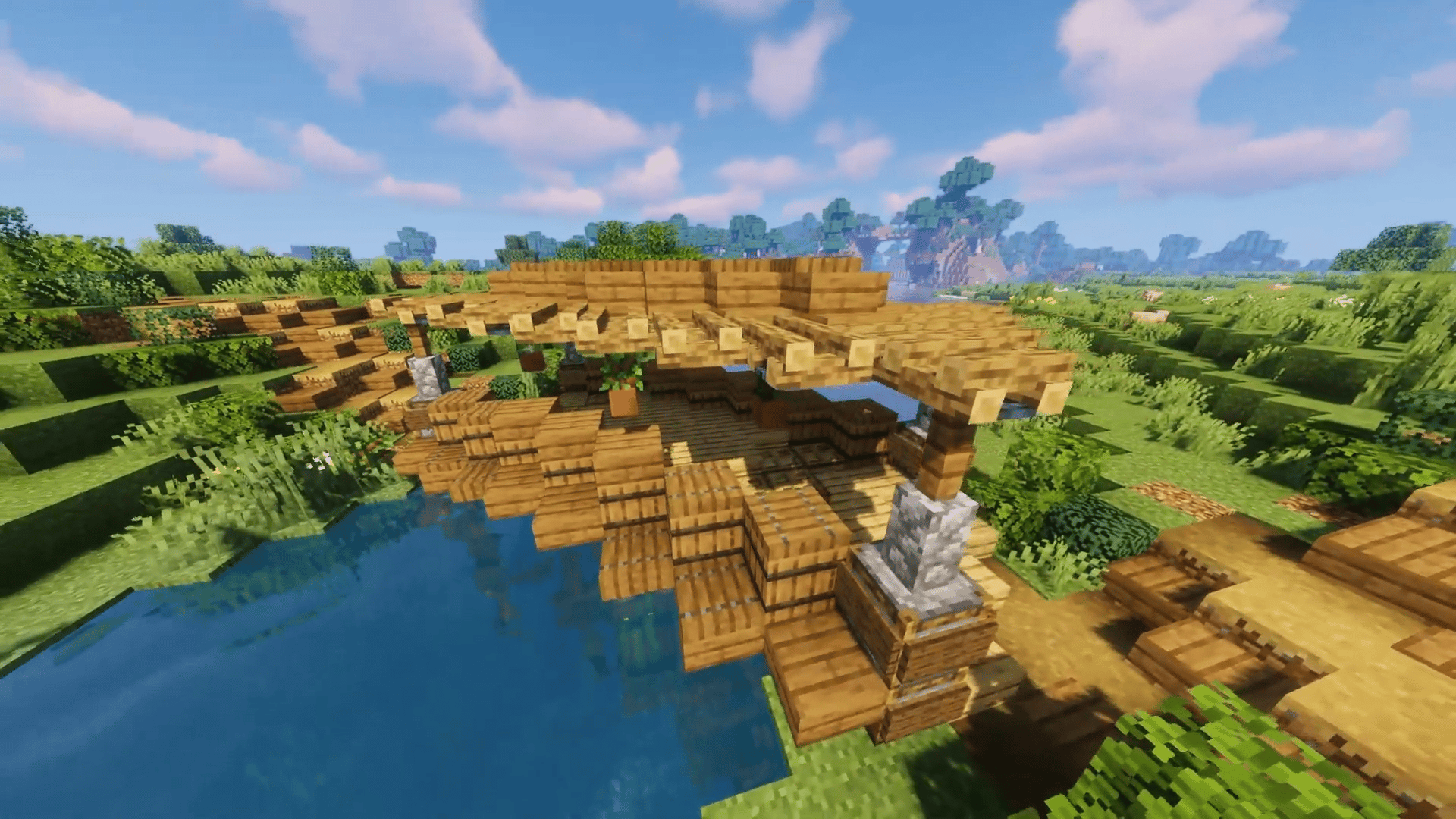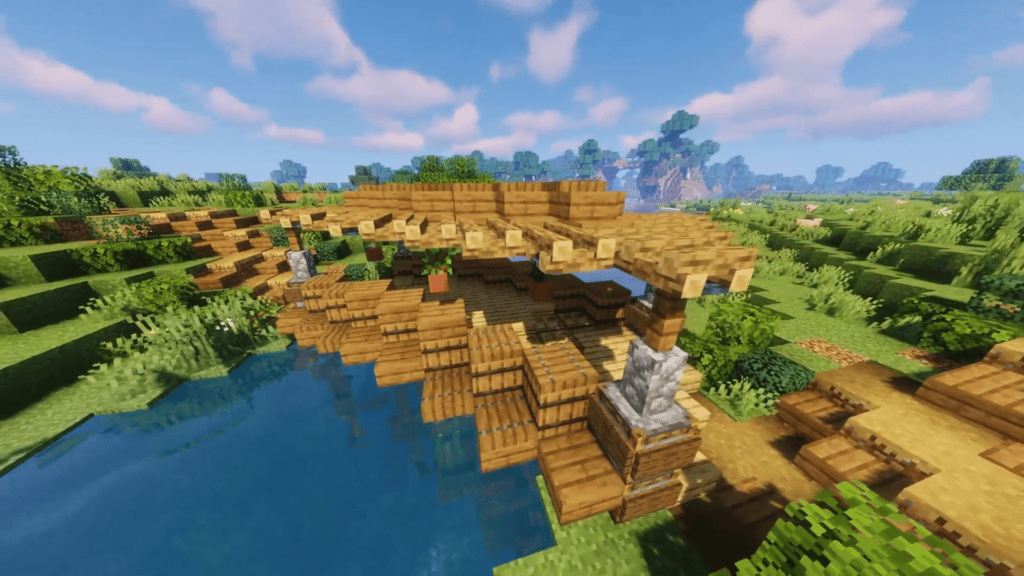 Sometimes the distinctive Minecraft aesthetic can make building some structures a complex endeavour– curves and diagonals aren't easy to achieve. However, the following tutorial by BrokenPixelSK has proven us wrong. Note that you will require many Campsites to complete the structure, but the results are stunning!
Small Bridge
The following video tutorial by TheMythicalSausage shows us a nice, small bridge that serves as a practical road solution and excellent decoration for any project. We think it's always best to let your creative side flow when decorating the surroundings with Sugar Canes, different types of stone blocks and even some Oak Leaves!
We're in love with the community's creativity to come up with such beautiful ideas! Which one was your favourite? Will you attempt to add any of these Minecraft bridges into your game? Do you have any other suggestions for our list? Let us know in the comments below!