Welcome to the 10 best Minecraft cottagecore building ideas that will bring that magic spark into your game! This game doesn't always need to be about defeating monsters, exploring threatening lands, and surviving in the wild. You can also take some time to relax, build a pretty base, and try to live a peaceful life at a lovely farm. The internet also agrees with this sentiment– more people embrace the cottagecore aesthetic and increasingly popular movement that's all about going back to humanity's basics by adopting a more harmonious relationship with nature. Can you already see where are we going with this?
Dual Mushroom House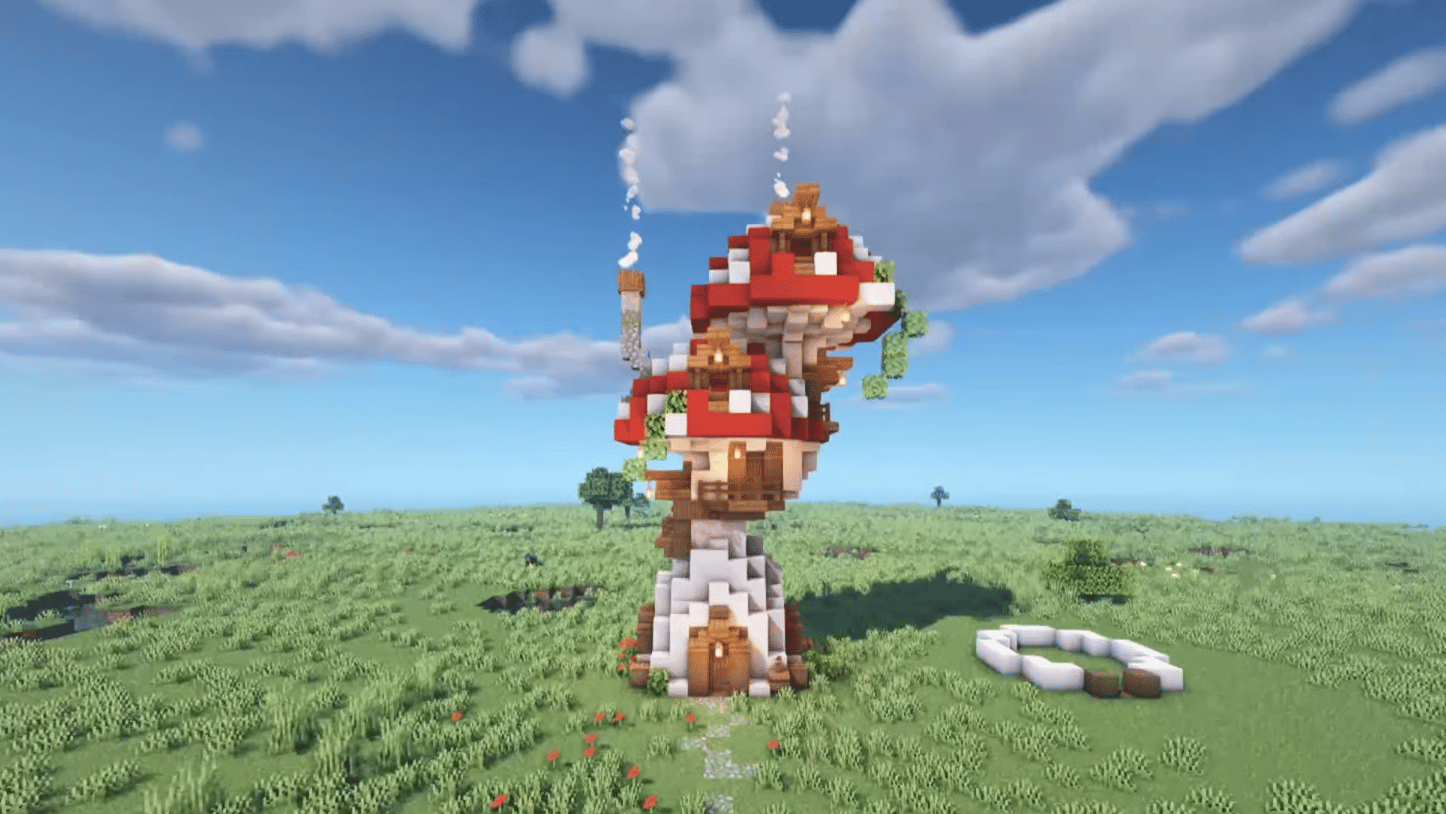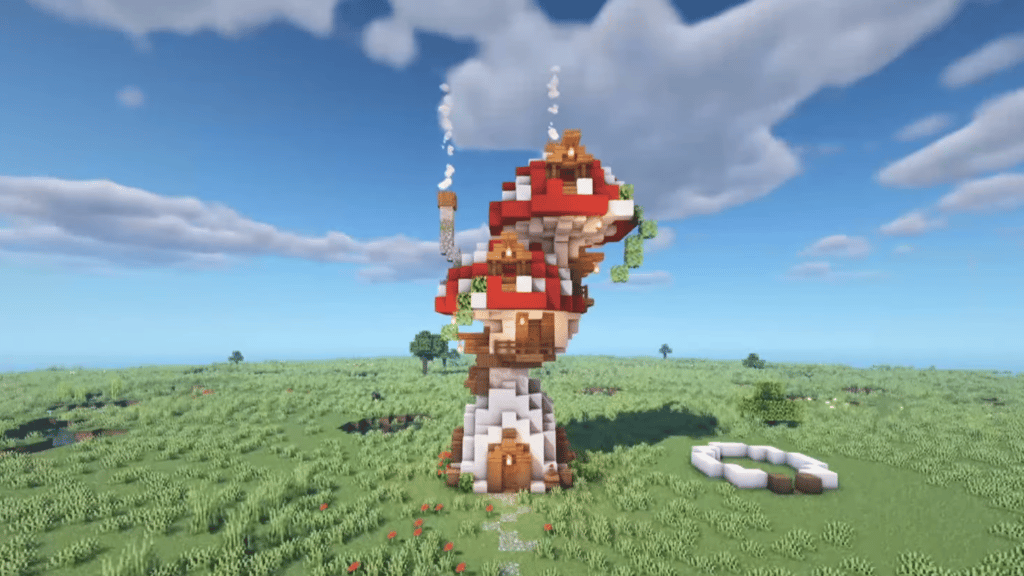 Playing Minecraft with friends is (almost) always a pleasant experience. What better than to build a two-player mushroom base to store essentials and seek shelter once night falls? This video tutorial by Blondskunk is part of our best Minecraft cottagecore building ideas due to how well it fits the aesthetic without compromising functionality. One of its drawbacks could be the amount of Quartz needed for the outer structure, but gathering resources and building the house between two should take no time!
Survival Cottage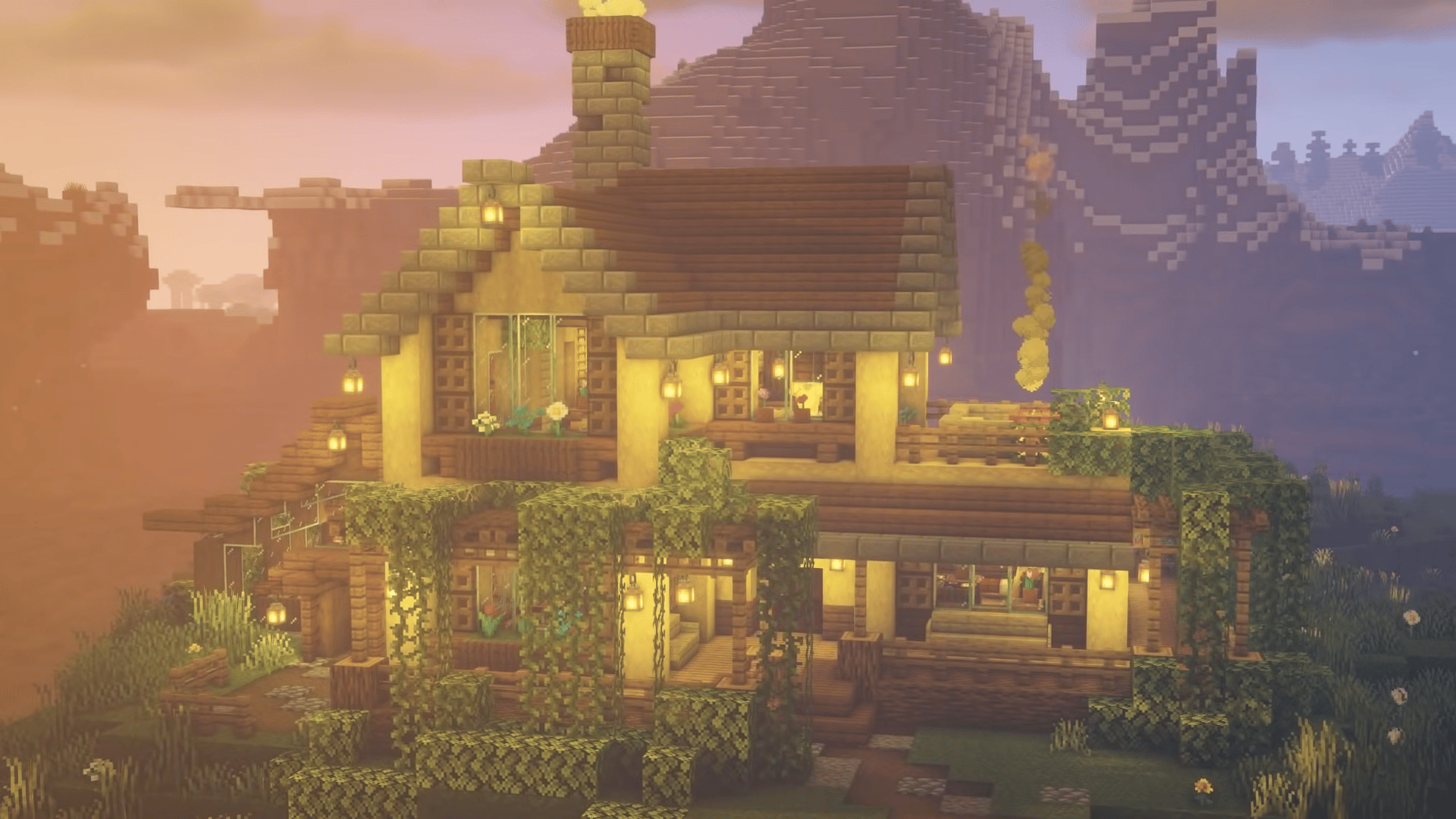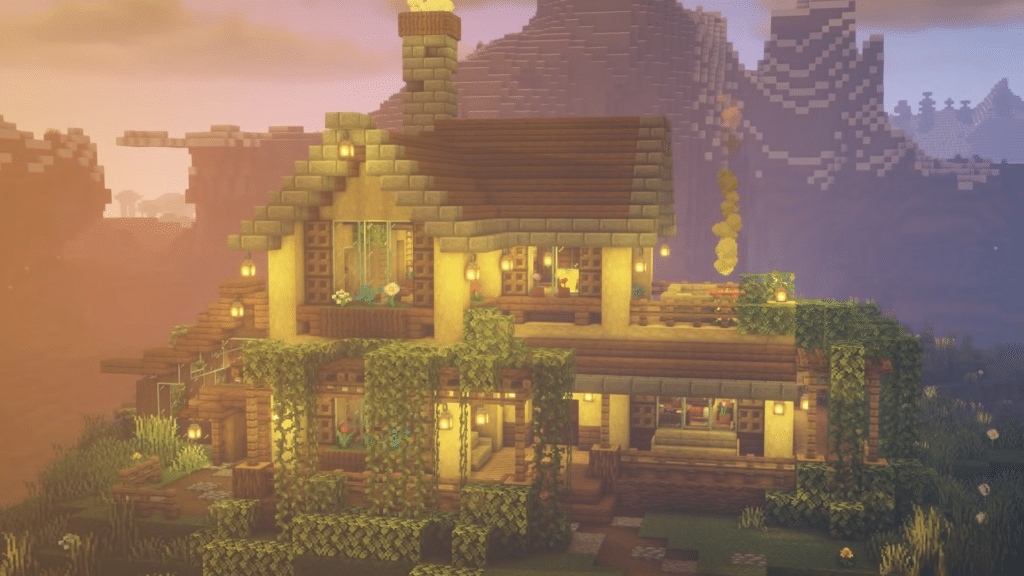 With this Minecraft cottagecore house design by Jolee you will have everything you may need during your Survival experience, including all crafting stations, some storage space, and a beautiful greenhouse to grow crops safely. If you have found a nice hill nearby, you can easily lay its foundations on the top to have a breathtaking view of your surroundings!
Related: We also have 15 Minecraft Starter House Ideas to choose from depending on your taste and needs!
Fairy Bridge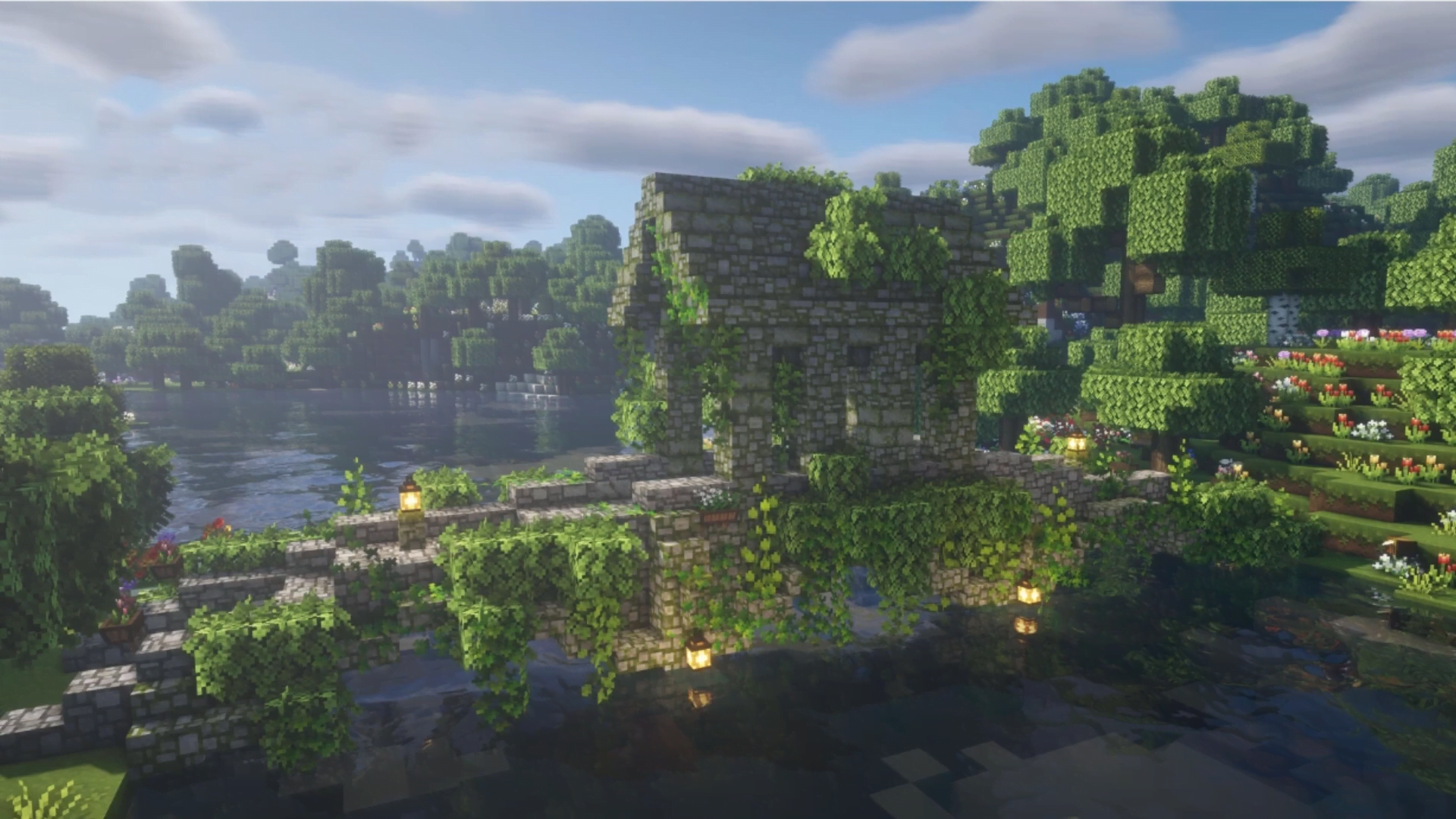 With the following video tutorial by Cherie Luna, you get the perfect inspiration for a fairy-like bridge using Stone Bricks and Oak Leaves. We all know that you can move from one place to another in more efficient ways, sometimes involving several Nether Portals to connect areas thousands of blocks away from each other. But something about building a nice bridge to connect two pieces of land makes your world look a bit more organized. This fairy building design was featured in our 10 best Minecraft bridge ideas list as well!
Bee Sanctuary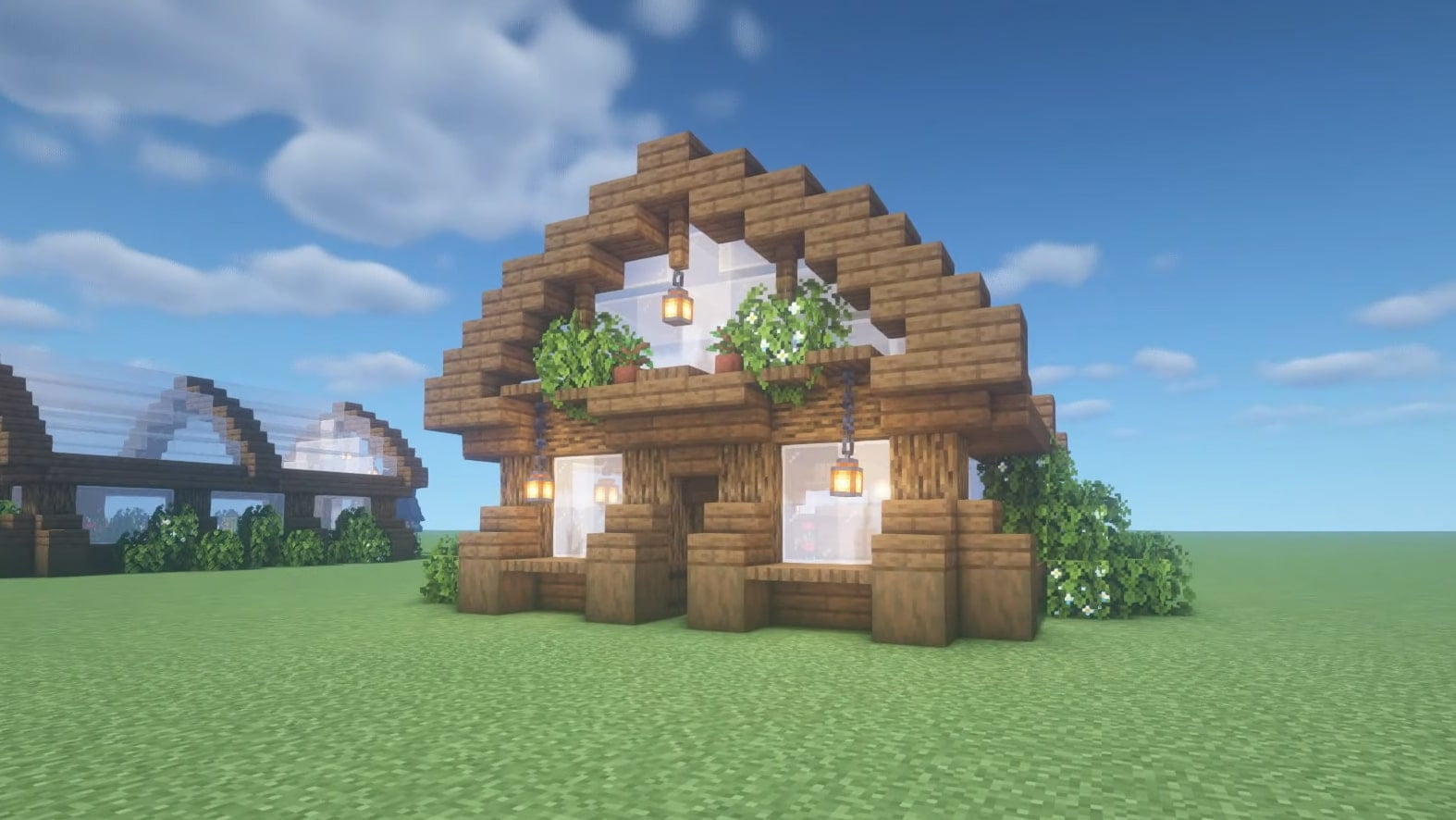 The addition of bees into Minecraft was a big deal back when version 1.15 was announced. They're both pretty and useful since your crops can grow faster whenever fully fed bees fly on top of your farms. You can create a beautiful bee sanctuary to live in harmony with these precious creatures with this video tutorial by FullySpaced. We can assure you it's an excellent fit for your cottagecore needs in Minecraft!
Fairy Starter House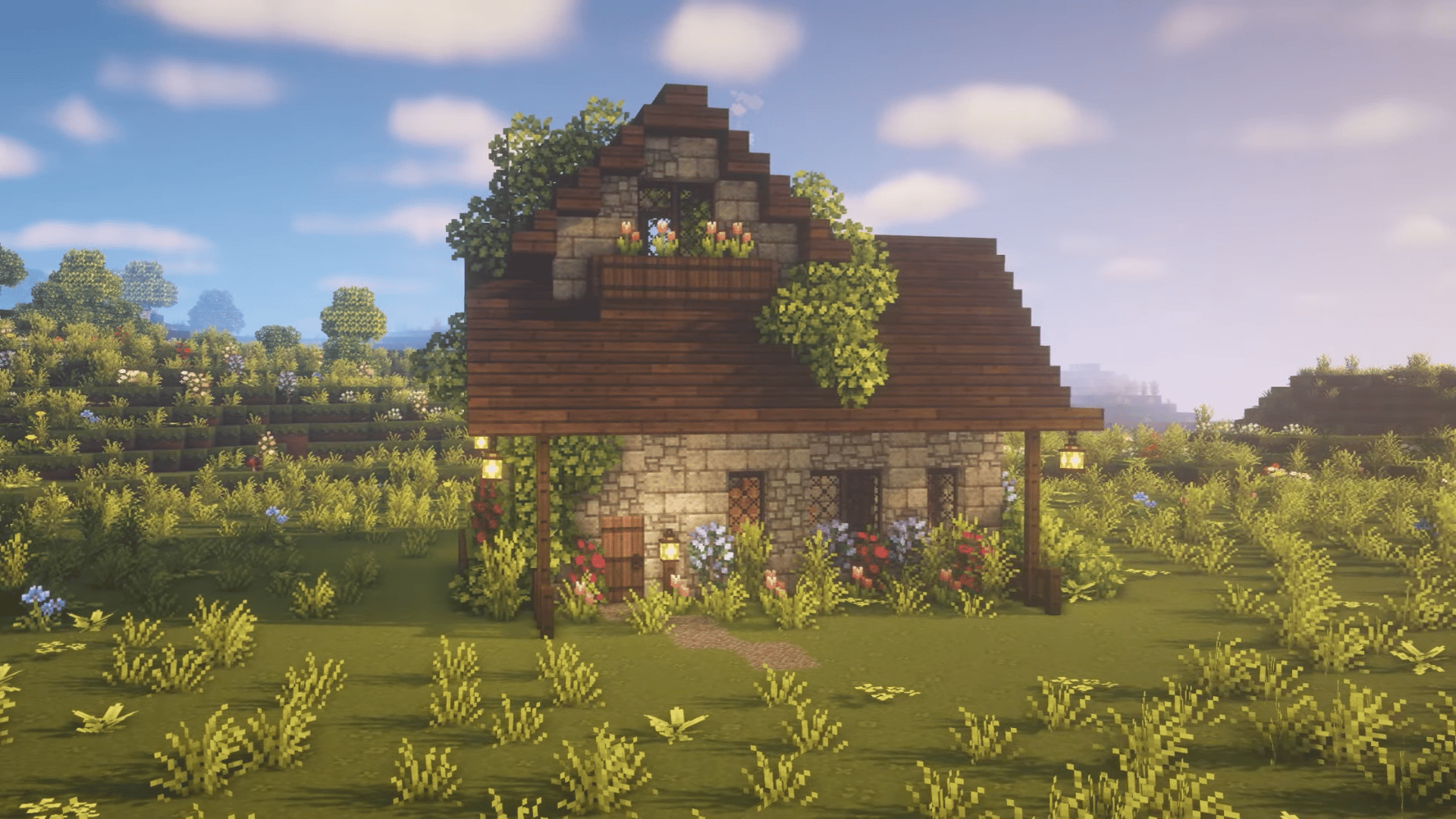 Starting a new Minecraft world comes with unlimited potential to create and build at your heart's content. The idea behind this cottagecore Minecraft house idea by Kelpie The Fox is to use what's already available when you spawn the first time and jump straight into building your fairy fantasy. We love the simplicity and beauty of this house, and it has a lot of potential for customization in case you want to change the interior design.
Aesthetic Cottage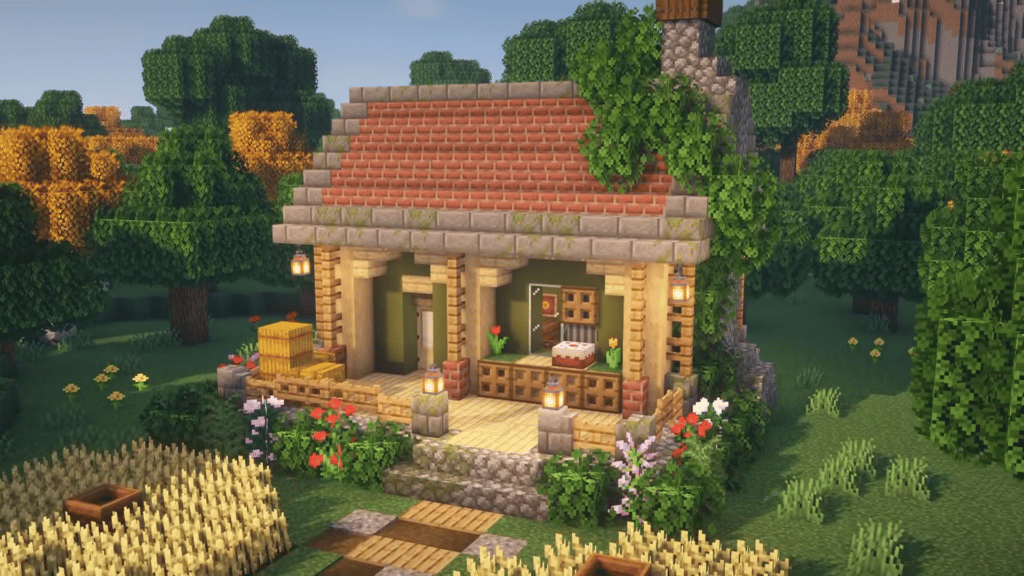 This video tutorial by Zaypixel will guide you through how to build a cozy cottage made out of Birch, Oak, and Brick blocks. The design is easy to follow and looks great as a starting base, and the rustic feel fits the theme perfectly. There's no need to have a gigantic building project to add a lot of charm into your Minecraft world, and this is proof of it.
Related: Check out our list of Best Minecraft Light Sources You Can Use Anywhere to lighten up your rooms and exteriors!
Fairy Enchanting Room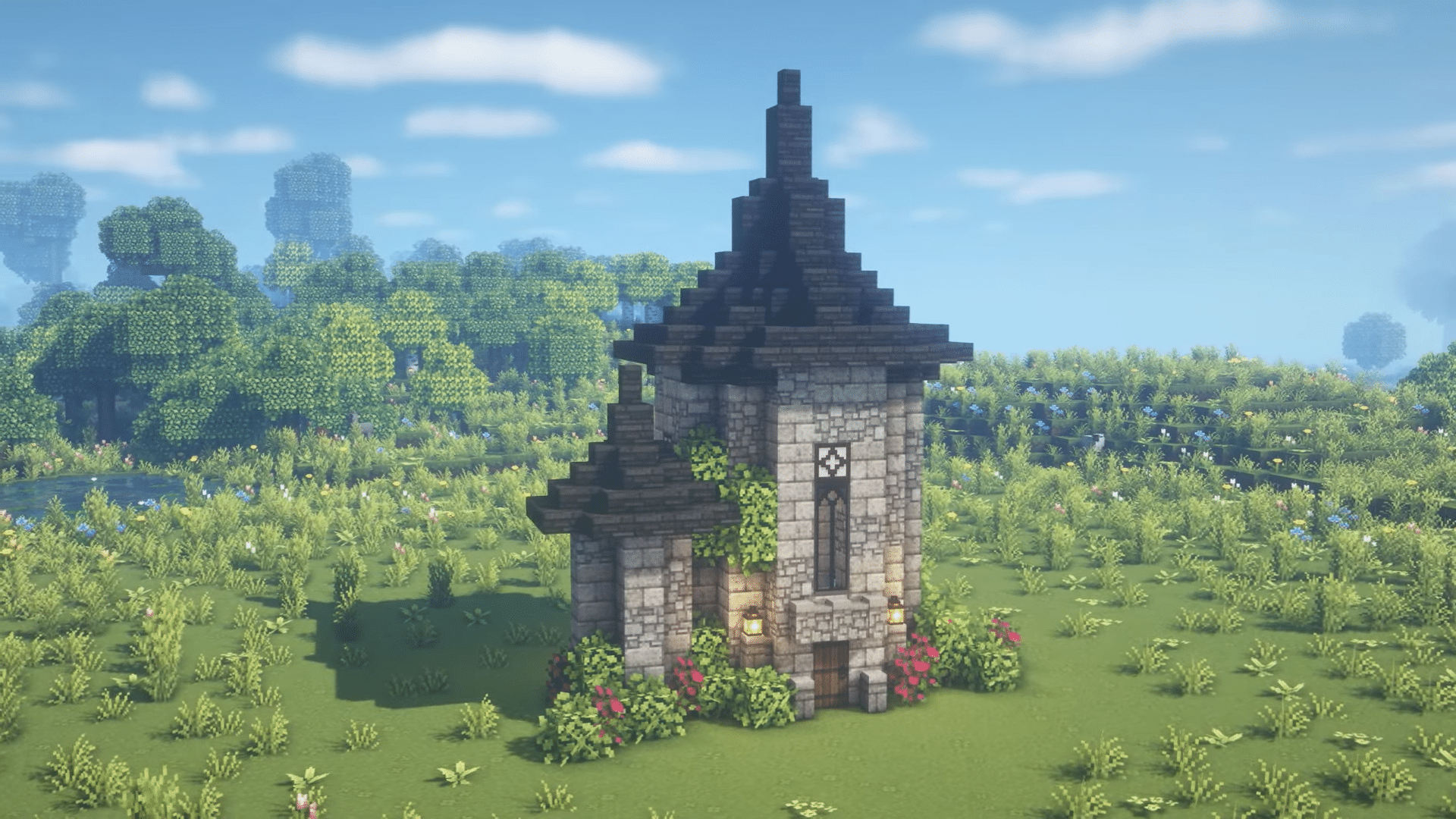 Being prepared for everything in your Survival world requires some powerful enchanting tools– especially if you want to kill the Ender Dragon at some point. Setting up an enchanting room is a must-have for any Minecraft player, and the following video tutorial by Kelpie The Fox has a great design that sticks to the aesthetic. The building mostly uses Andesite, several types of stone blocks, and Obsidian, and you can spice things up by adding resources found in the Nether to make it extra spooky!
Underground House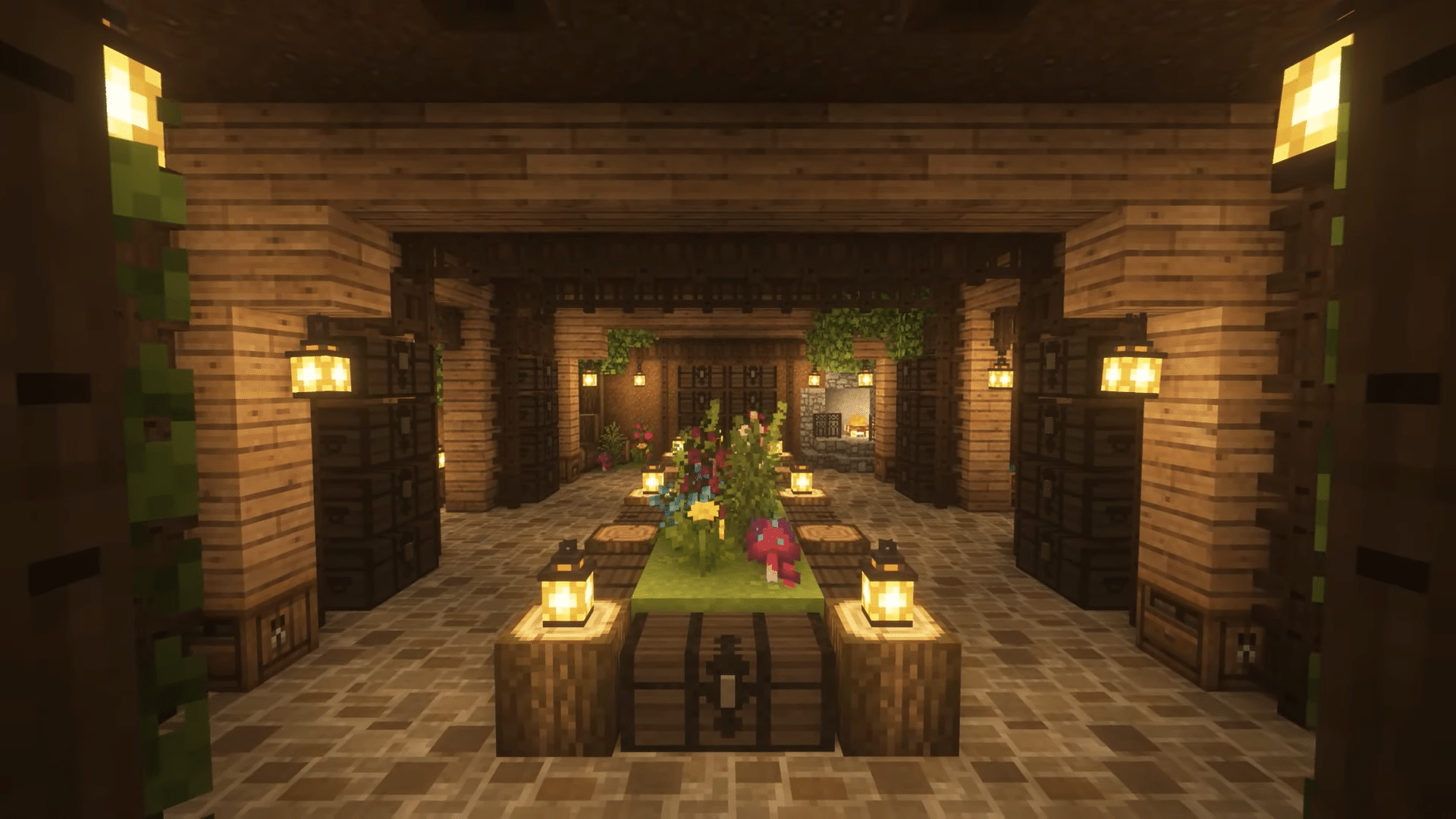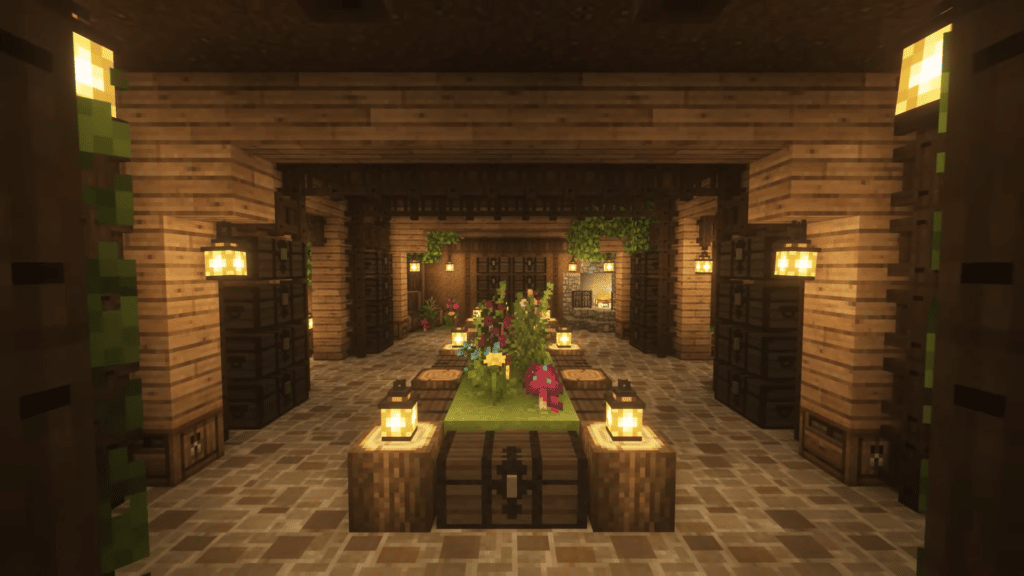 Living in a cozy underground home could be cataloged as the ultimate fairy fantasy– and you, too, can live out a humble life as an adventurer or farmer with an ingenious base as showcased by Kelpie The Fox. In the video tutorial, they present creative ways to create furniture that resembles a rustic home without forgetting about the essentials, like crafting tables and chests. It's time to craft a shovel and dig your way through to have your little Hobbit hole!
Related: We have our list with the Best Minecraft Furniture Ideas for Your Home in case you need some extra inspiration for your interior decorations!
Fairy Gate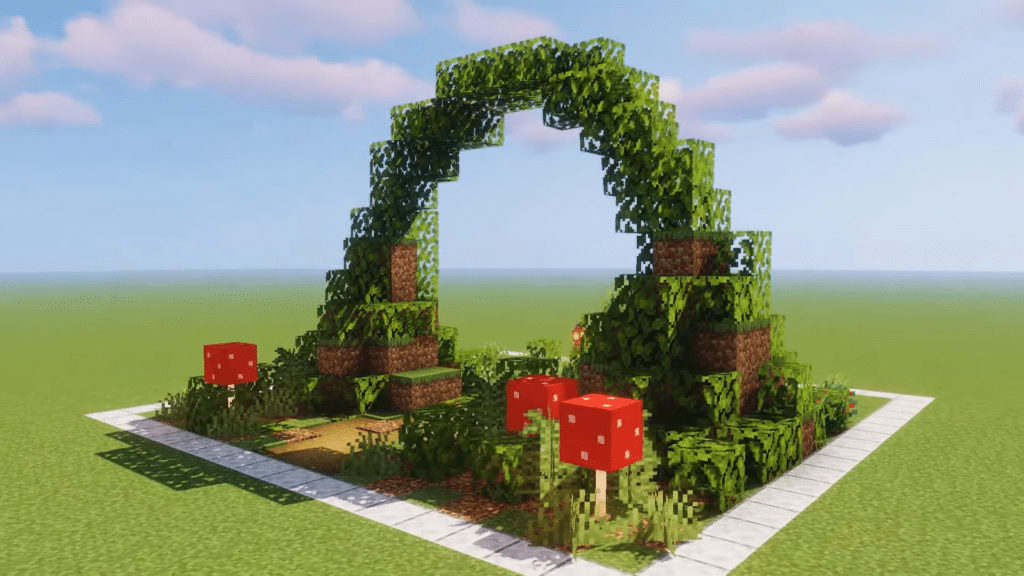 Small details are everything in any urban planning project, especially if you want to maintain a uniform vibe in your Minecraft world. We have this video tutorial by Cortezerino that offers a lot of versatility in its use– you can either use it as an outer frame for a Nether Portal or set it at your town's entrance. It should only take you a few minutes to fully set up if you already have enough resources, and combined with your favorite shaders it will always look stunning!
Related: Still unsure of how to improve your game's performance and looks? Hop into our top 10 Best Minecraft Shaders for 1.17.1 list for some suggestions!
Aesthetic Farm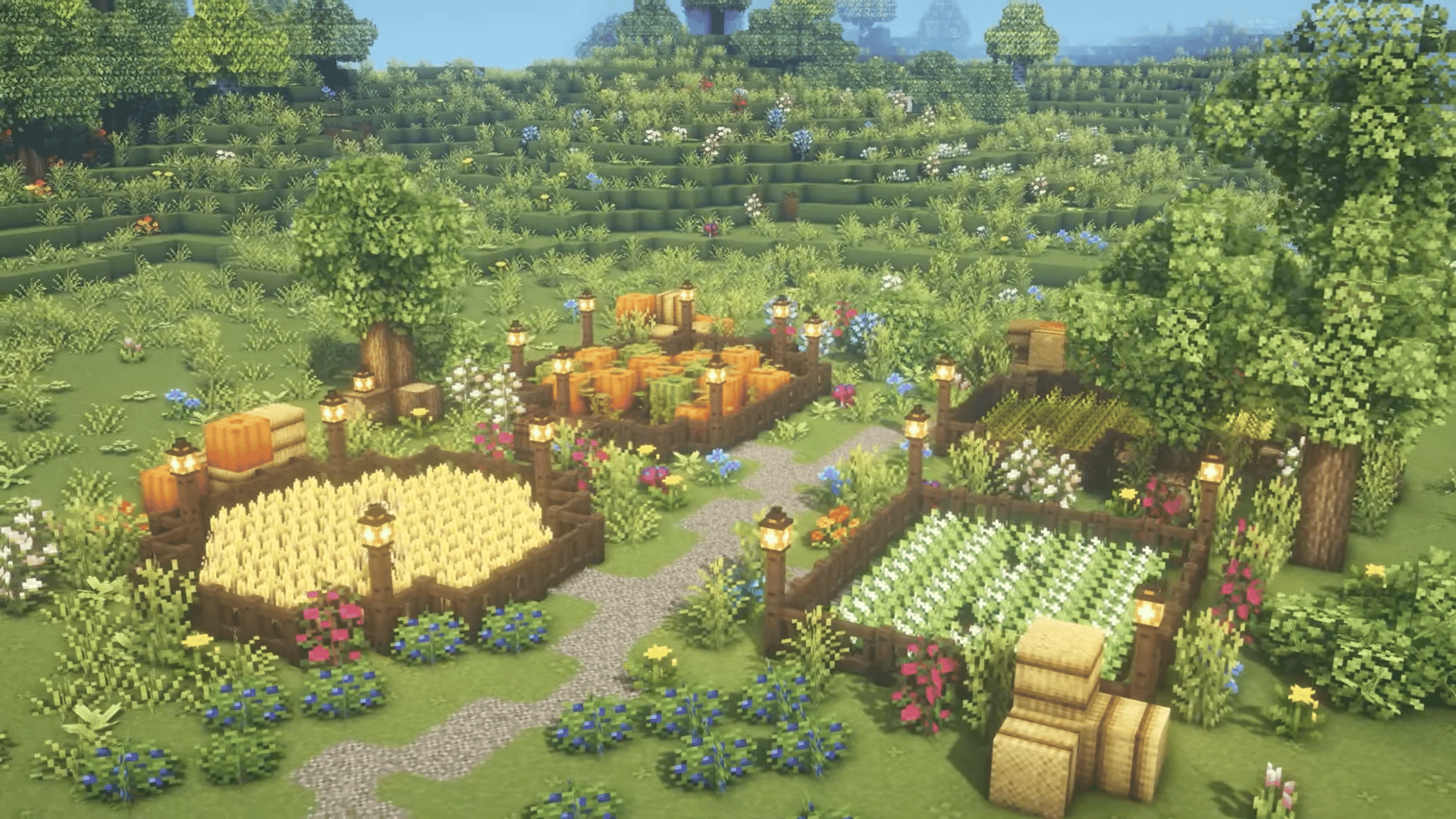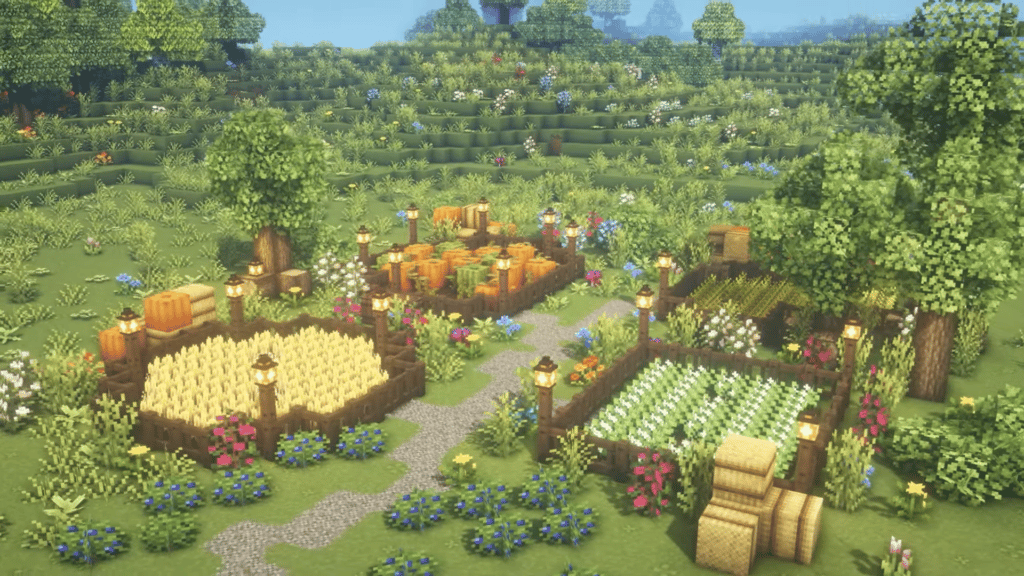 The cottagecore aesthetic loves to pay homage to a more artisanal, rural way of doing things. So it makes sense to focus a lot in creating a forest, dreamy atmosphere if you want to achieve the fairy-like vibe in your game. While you can create massive farms in Minecraft using Redstone to automatize everything, you can also use crops for decorative purposes. This video tutorial by Kelpie The Fox is proof that farming your food can also be aesthetically pleasing!
As you can tell, the best Minecraft cottagecore building ideas don't require complex blueprints or rare materials to achieve an incredible look. Have you got any other building ideas that fit the cottagecore/fairy aesthetic for Minecraft? Do you think we should explore this topic more in-depth in the near future? Let us know in the comments below!