Playing with friends in Minecraft is a great experience for all parties involved, whether you decide to host a private server or join a public one. Some people are lucky enough to play with their significant other too! In either case, you may want to keep all your belongings in a safe base without having to be too far away from each other. We have compiled the 10 Best Minecraft two-player houses for you and a friend to try out for your next adventure together. They're excellent for a Survival world and shouldn't take too long to build between two!
Spruce Mansion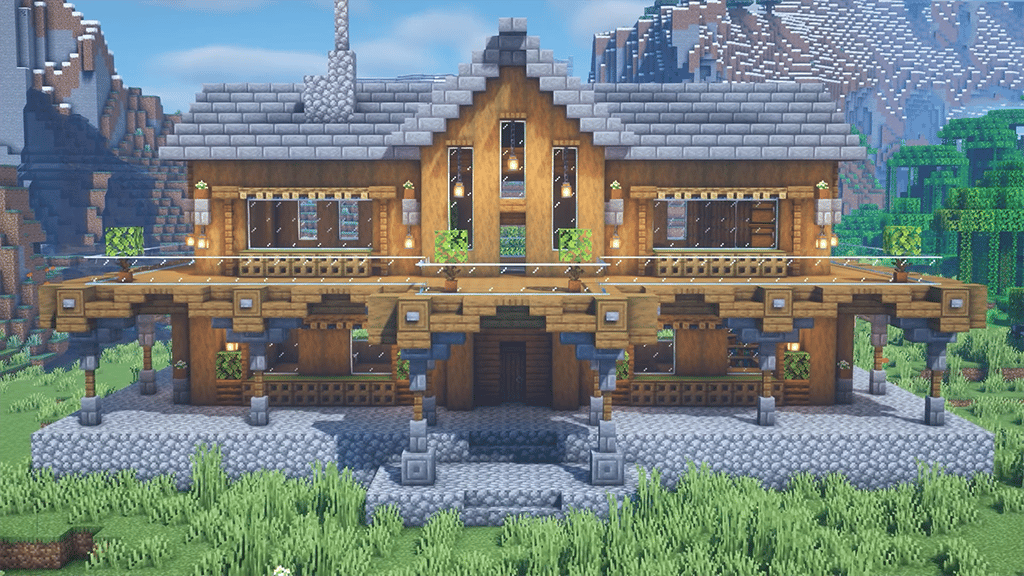 If you and a second player want to tackle a more challenging building project, you can try the following video tutorial by Reimiho. Here we have a lovely Spruce mansion with a creative exterior decoration and a functional interior design with enough space to fit every Survival essential for two. You get a nice setup for both bedrooms and the common areas for the first and second floor to ensure you have everything for progressing in the game, like an Enchanting Table, Grindstone and Loom.
Underground House
Building underground is a nice way to protect yourself from hostile mobs and other players if you take the time to conceal its entrance. However, it's also an excellent way to adapt a space into a functional Minecraft two-player house. The following video tutorial by Joenetix includes a bunch of farms you can keep inside your home and some suggestions for landscape decoration. Keep in mind that the creator left the materials list in a pinned comment below the video!
Related: we have compiled the 10 Best Minecraft Garden Ideas for upgrading your garden and making your house look even better!
Hobbit Hole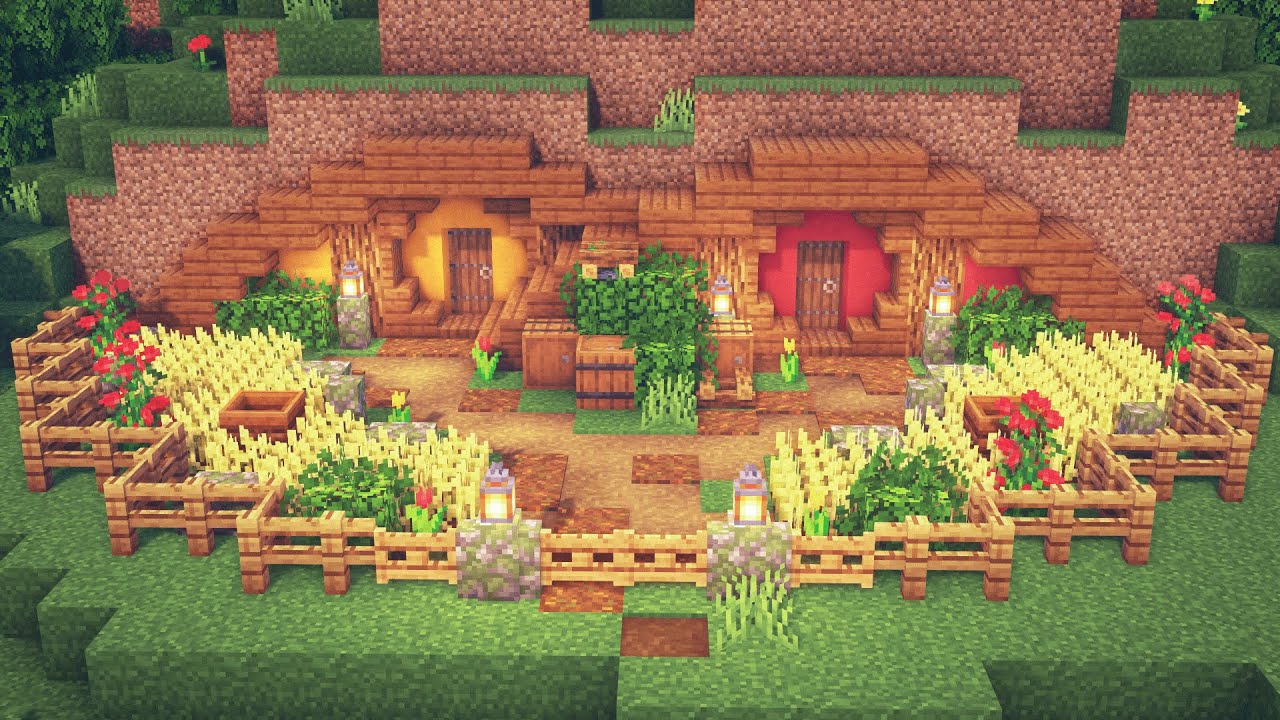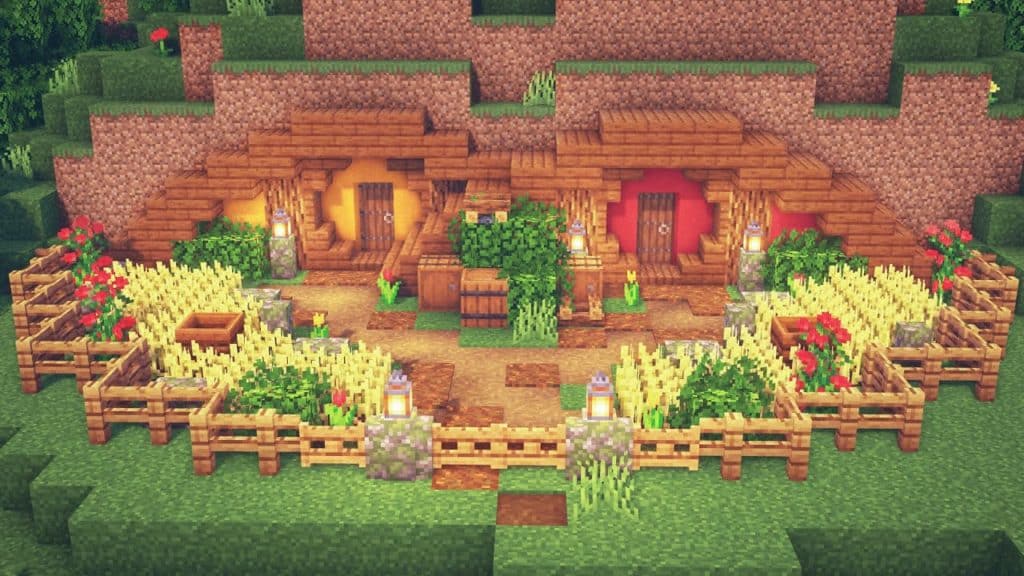 If you're a fan of the Lord of the Rings, why not have an amazing house inspired by the iconic Hobbits? The following video tutorial by Zaypixel is a great way to create a place next to a mountain and fit two players comfortably. Digging the interior shouldn't take too long for two! While the video uses Red and Orange Terracota for the interior and each entrance, you can switch the colours as you please. We love the results shown in the video, and we hope you give this house design a chance!
Medieval House
Many players like to have medieval-inspired structures in their Minecraft world, sometimes pairing them with some fitting texture packs on top for a realistic effect. If you and another person want to return to a cozy home after a wild session of adventures, the following video tutorial by daxar123_build is the perfect fit for that. The nice thing about this build is that you get tons of storage space readily available, and we always love whenever creators add a lovely chimney for an extra cozy touch!
Barn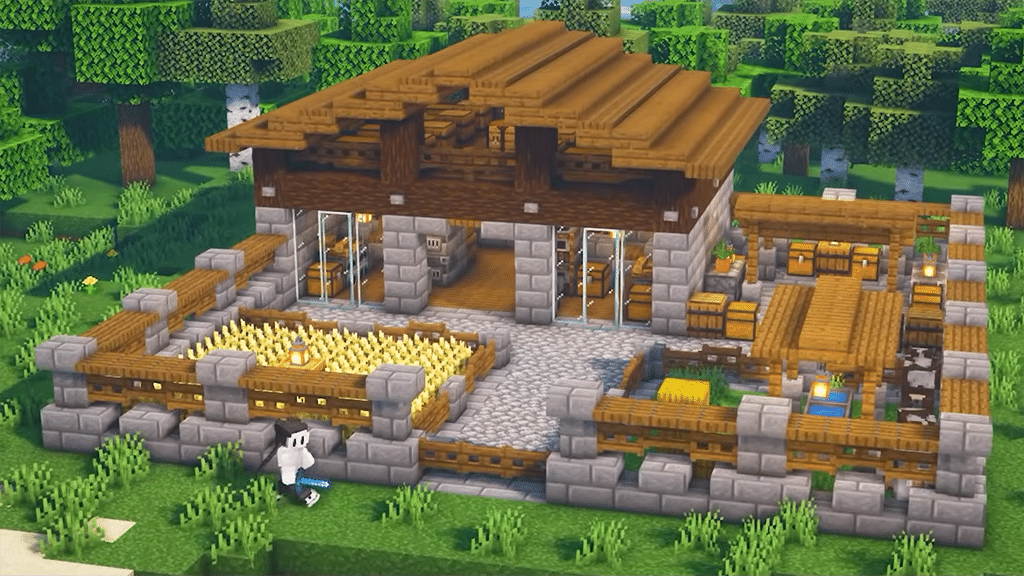 The following video tutorial by Sv Gravity showcases a beautiful barn base for two, primarily relying on Wood and Stone blocks to complete. You can store everything within the main structure and keep some animals nearby safely, with a small farm area to grow crops. It even includes a nice mine entrance for a convenient way underground. We hope you're proud of your beautiful Minecraft two-player house!
Also: Enhance any building project by using one of the 10 Best Minecraft Shaders for 1.17.1!
Large Home
The following video tutorial by Vaalo is an excellent building project for two players. It has a lovely stone staircase entrance leading to the main area where the rooms connect. That way, each player can have their personal space while still sharing the second floor for using crafting stations and access the Nether portal. The number of details in the exterior makes a significant difference in upgrading an otherwise straightforward design! The creator has uploaded a second part showing a rundown of how to build the interior.
Starter House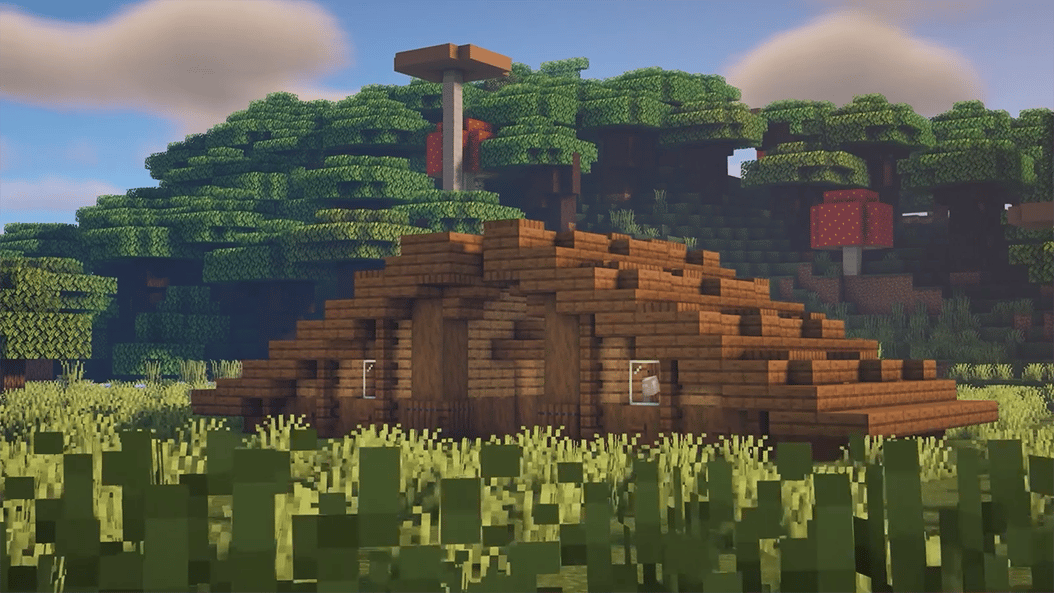 Some players want to spend their time in Minecraft exploring new biomes or digging straight down to find the Deeper End. For those impatient players who want to go straight into adventure, we suggest following the next video tutorial by PixelToki. It should be a straightforward project that looks good on the eye while you progress in your world.
We know that there's so much potential for more extensive and more complex building projects once you get the ball rolling, but it's an excellent way to start!
Also: Decorate your home with one of the 30 Best Minecraft Banner Designs to let your personality shine through!
Two Houses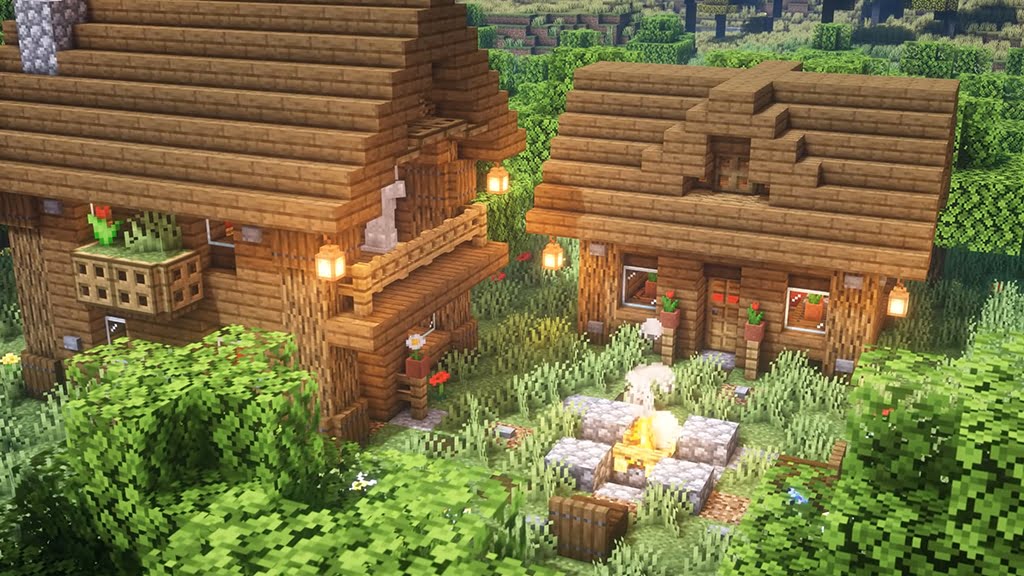 Rather than building a single structure, some players prefer to keep things separated and make their homes on their own while sharing the same area. However, you and your friend can take some inspiration from the following video tutorial by Folli. Both structures use the same materials, but the creator optimizes the interior's layout to fit everything you need and a bit more!
Wooden House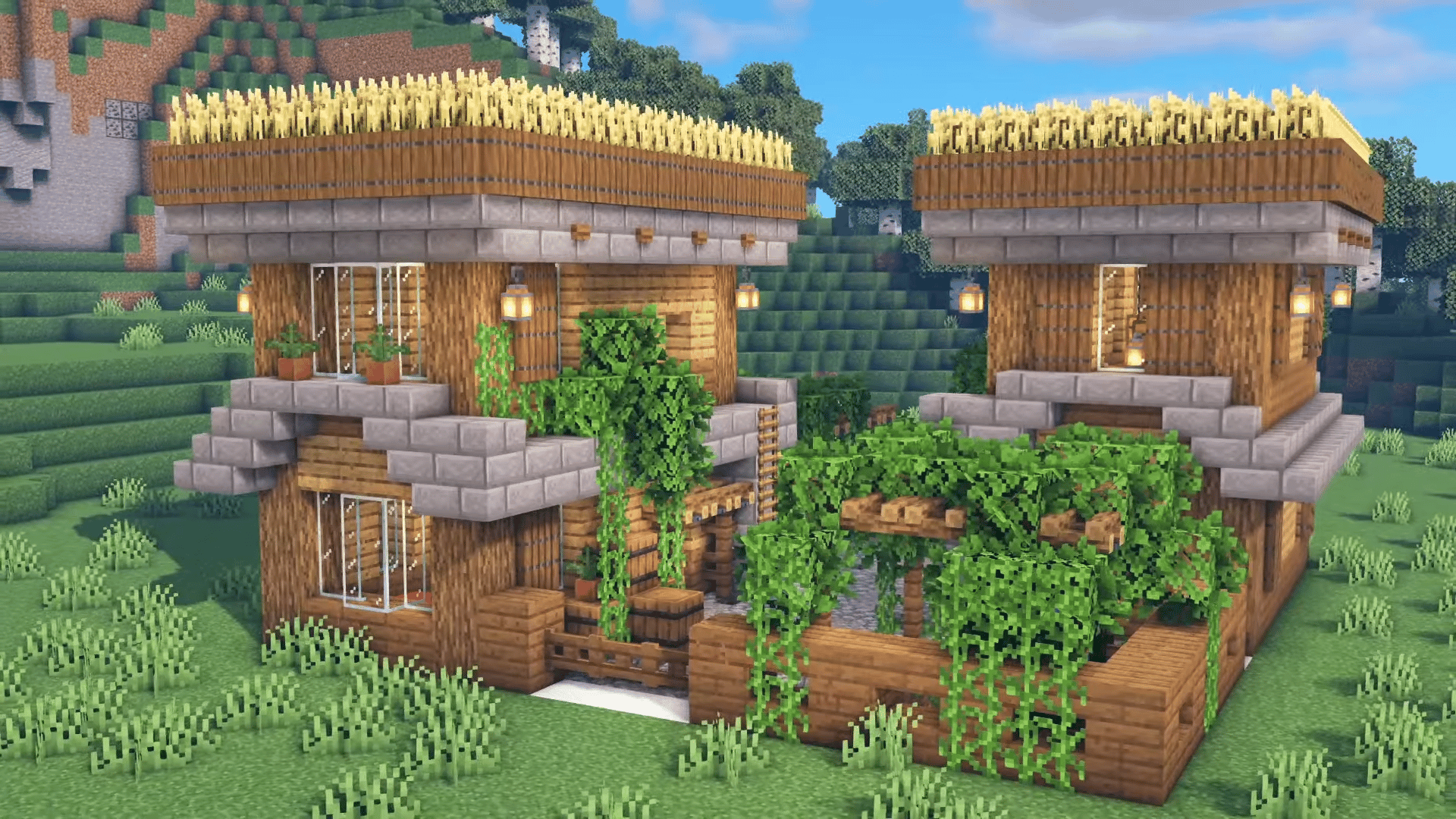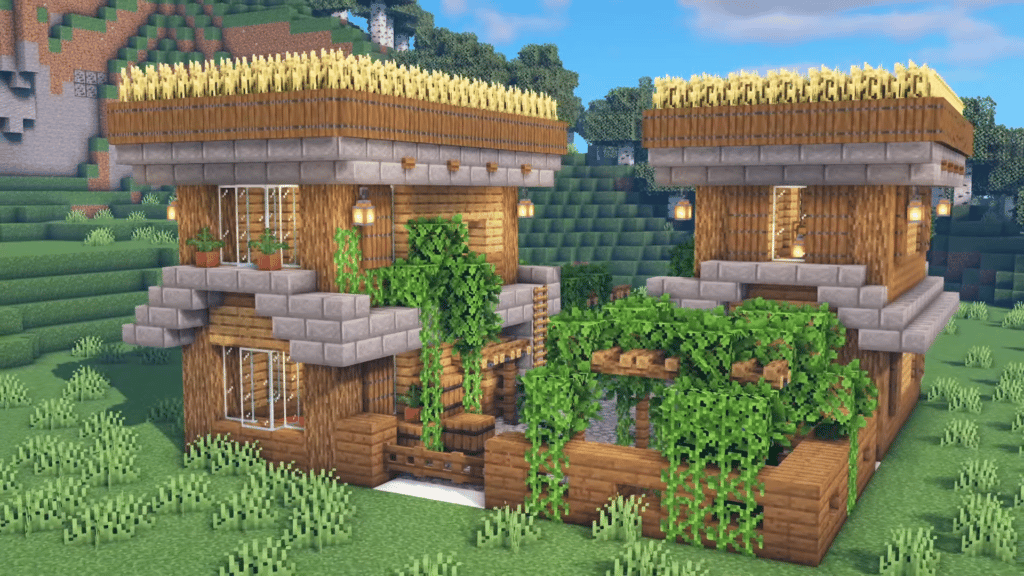 The following video tutorial by Sv Gravity features a lovely Minecraft two-player house idea that lets you some farmland to grow crops, an enchanting area to improve your gear and much more. The best part is that you can adapt the design to fit three of four players if needed! The structure mainly uses Wood blocks that you can quickly gather from the first moment you spawn in your Minecraft world, and completing it between two players should take no time. Optimize the space to the maximum by using the roof for some farmland!
Small House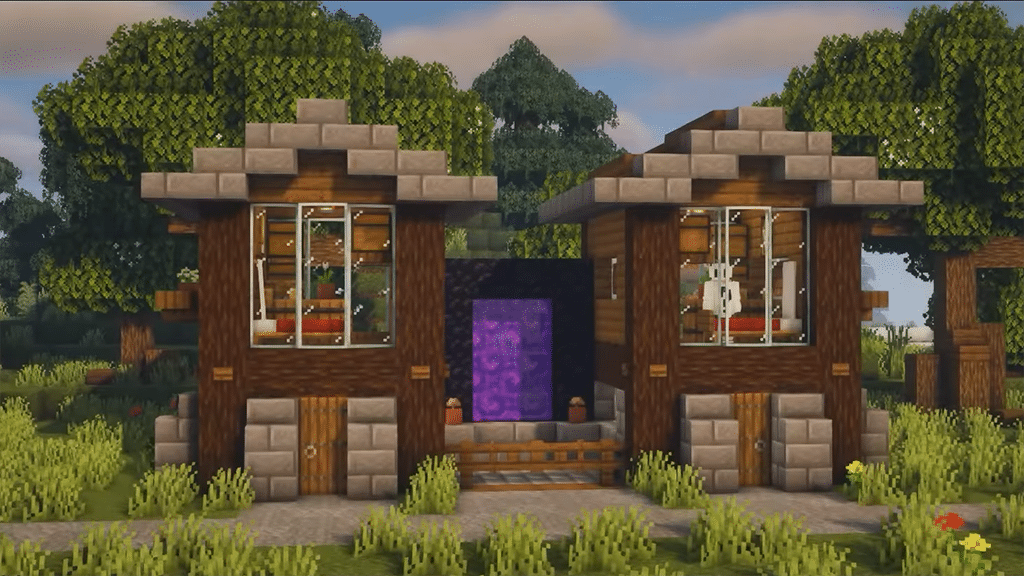 The following tutorial by Sv Gravity will guide you step by step in creating an elegant shared home with Spruce Logs, Oak Planks, and Stone Bricks for the outer frame. It features a small Nether portal right in the middle with a Wooden gate to keep mobs from transporting between realms. As the main feature, both sections get connected by a shared hallway, giving enough space for each player to store their goods separately.
It's never too late to learn how to set a private server by using the best hosting services and start a new world with a friend on your side. We hope you share plenty of incredible moments with your second player and have an excellent base to keep everything at hand. Is there any Minecraft two-player base design you'd like to try out? Let us know in the comments below!