It's easy to see why the magnificent wastelands of Elden Ring and the neon-lit city of Batman: Arkham Knight cater to the feeling of escapism. The rich settings in these games are filled with endless hours of quests that always seem to leave an everlasting impression. Likewise, if the breadth of the wild is your favorite genre too, then here are the 15 best open world games that you need to play.
The Elder Scrolls V: Skyrim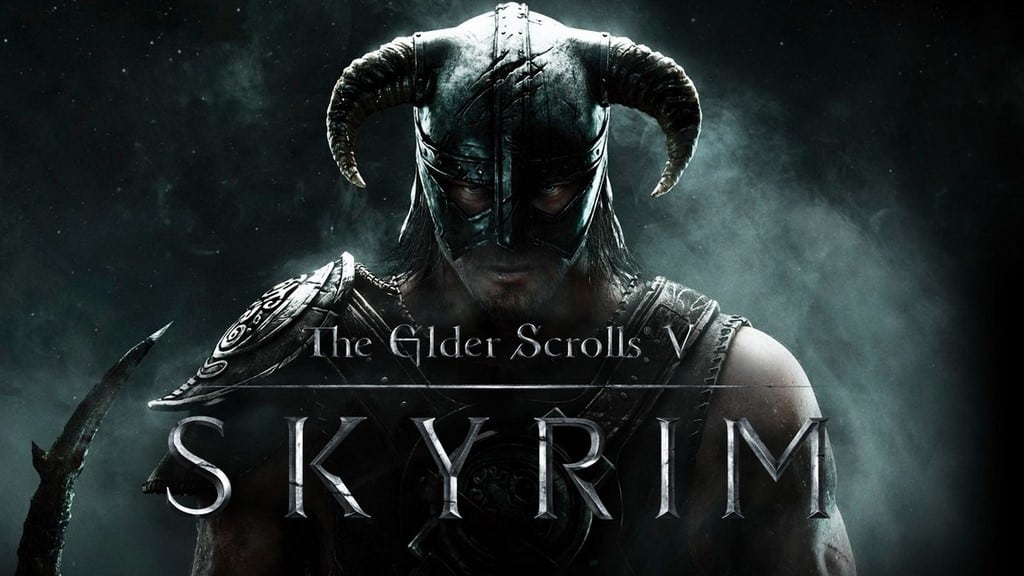 Where To Play: PS4, PS5, Xbox One, Xbox Series X/S, Nintendo Switch, PC
With the amount of freedom in exploration, replayability, and ways to pave your character's destiny offered here, The Elder Scrolls V: Skyrim just had to be the top pick for best open world games. Skyrim's what you'd call a true RPG. It allows you to become whatever you want; a mage, a warrior, or even a thief. Escaping prison, climbing mountains taller than Everest, and even slaying some dragons. You'll do it all in this ultimate odyssey across Tamriel.
The Skyrim frenzy has calmed down quite a lot since 2011, so you wouldn't know how popular it was back in the day. But if you've already visited this masterpiece, here are 10 more games like it.
Elden Ring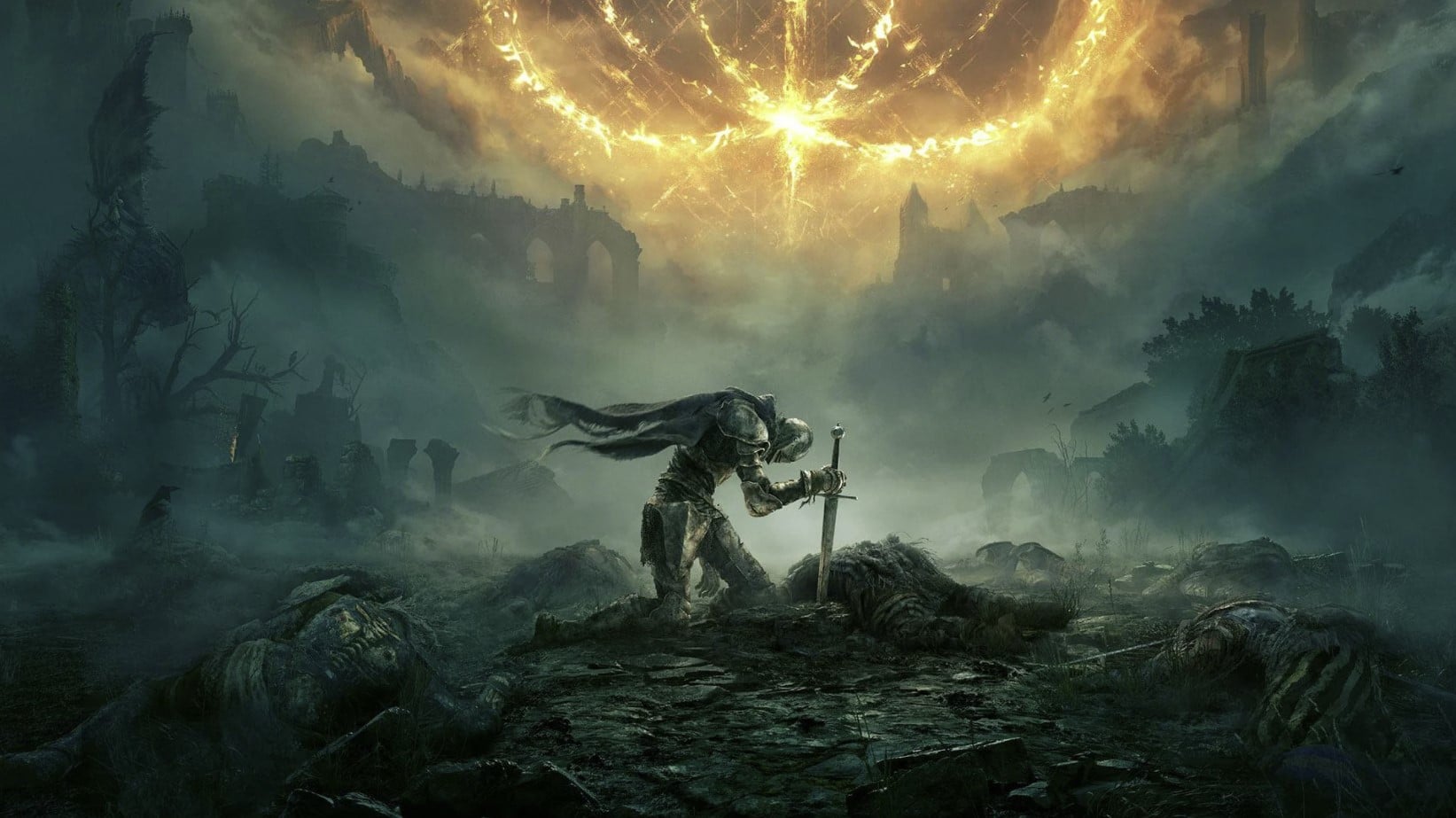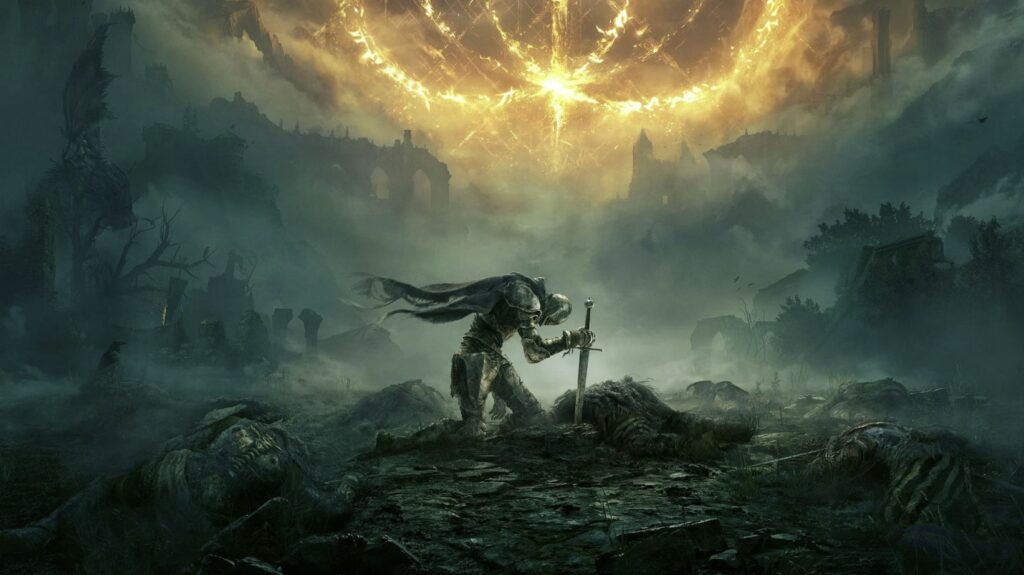 Where To Play: PS4, PS5, Xbox One, Xbox Series X/S, PC
Enter a magnificent open world whose characters were fleshed out and written by the legendary George R.R. Martin. Like Game of Thrones, Elden Ring's open world too has ingenuitive specks of lore about it. Venture into the unforgiving Lands Between where giant golden trees, falling stars, and meteorites blowing a hole in the crust are just another Monday. Wield a wide variety of weapons, upgrade your character, face challenging bosses, die, try again, and lose patience.
This is all part of the Elden Ring experience but though it may sound devastating, it's actually quite pleasing. The feeling of satisfaction after beating a boss in the Caelid Wilds that has been stomping on you for the past 3 hours is unmatched. And after a day or two, you'll be so used to the torment Limgrave and Altus Plateau give you that you'll intentionally be coming back for more.
Marvel's Spider-Man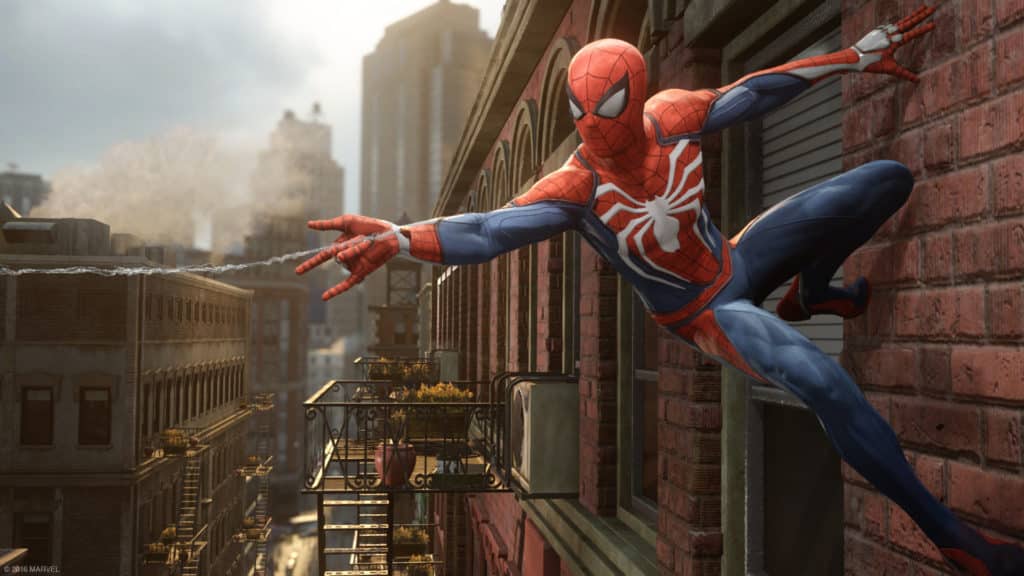 Where To Play: PS4, PS5, PC
Marvel's Spider-Man was released in 2018 and everyone fell in love with it at first glance. The game's beautiful map is divided into many "amazing" regions, and it being backed by the iconic comic book character is an instant trigger for an enjoyable playthrough.
The architecture of the city is made in a very brilliant way with cool side missions, and collectibles being hidden only a step away from you. Most open world games get just about everything right except the free-roam experience. Thankfully, Insomniac pulled no punches with Spidey's web-swinging as it's the star of the show. A colorful city run by supervillains from the shadows, awesome combat, and buttery smooth movement mechanics makes Marvel's Spider-Man easily countable among the best open world game releases to date.
The Legend of Zelda: Breath of the Wild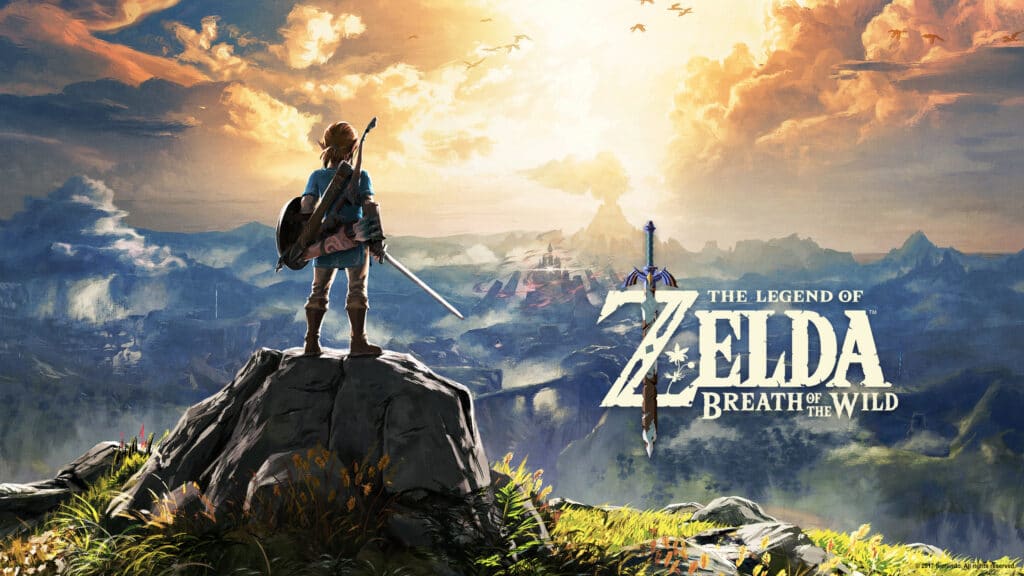 Where To Play: Nintendo Switch
You'd never expect that the Switch could put up any resistance against the Xbox Series X/S and PS5, but Nintendo couldn't have proved everyone any more wrong. 2017's The Legend of Zelda: Breath of the Wild pushed the Switch to its fullest by showing us how detailed a game can be, and that the sky's the limit for creativity.
Cartoony visuals perfect for the Switch, terrains as far as the eye can see, and a quirky new combat system fit the Zelda theme brilliantly. Is the next objective too far? Slingshot yourself across mountains. But if that doesn't work, build an airship and see what the clouds hold.
God of War: Ragnarök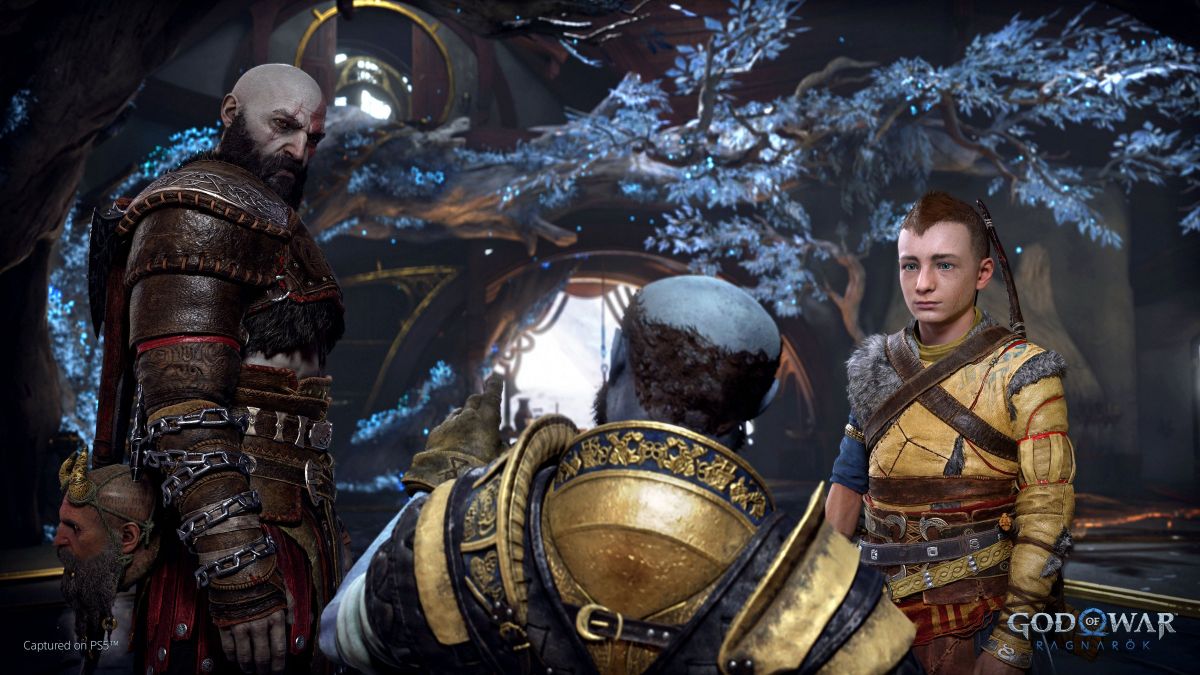 Where To Play: PS4, PS5
Even though God of War: Ragnarok isn't technically an open-world title, the scope, and diversity in explorable locations amount to enough content that you probably won't find in massive open worlds, which is why this wide-linear title fits the bill.
If you haven't yet played God of War: Ragnarök, then you're missing out on a lot of things. Sony Santa Monica's smash-hit continuation to the critically acclaimed 2018 Norse tale about a father and son has broken multiple records since launch. Dive into the spectacular 9 realms across the mythology, with each having a different look and set of enemies to face.
Cut the Einherjar down with your Mjolnir, sorry, Leviathan Axe, or burn the Draugers with Kratos' signature Blades of Chaos. God of War: Ragnarök is a bigger, badder, and bolder take on the already smash-hit action franchise. And for that, it'll go down in history as probably the best open world game ever made for many fans.
Red Dead Redemption 2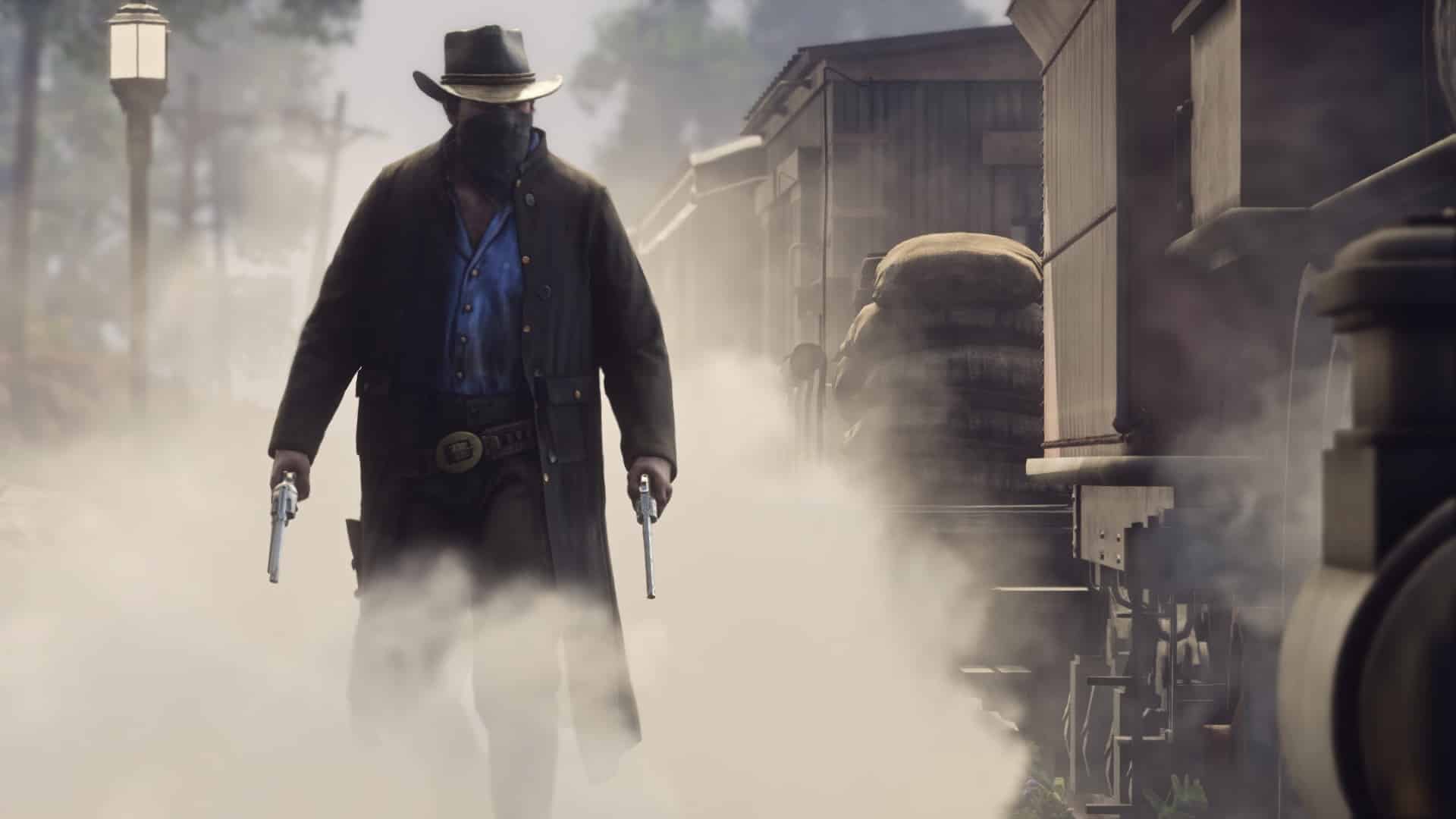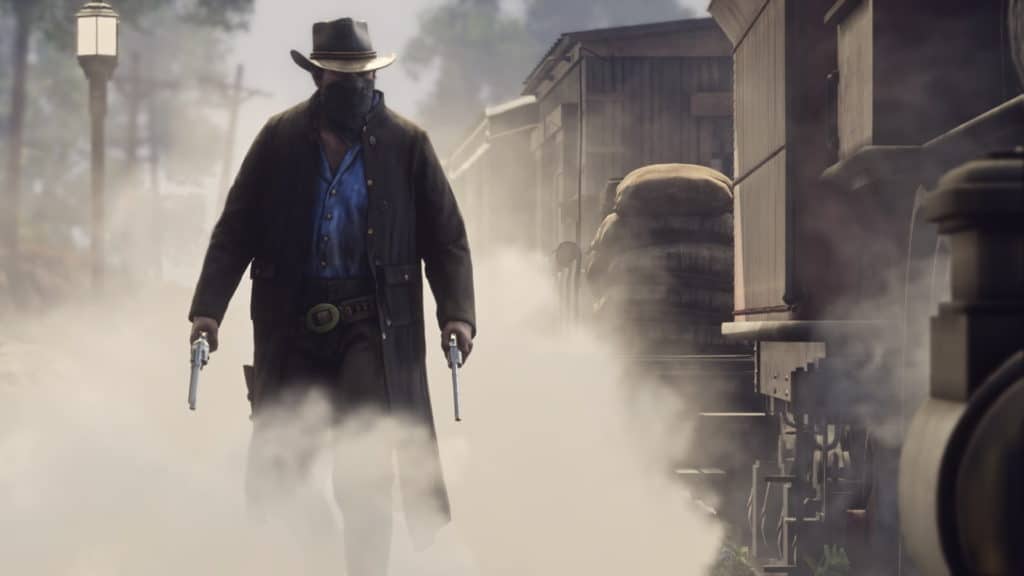 Where To Play: PS4, Xbox One, PC
This picturesque vision of a fictional alternative to an early 20th-century United States is simply breathtaking. Rockstar's always been the star of the show with Grand Theft Auto V, but their Wild West game Red Dead Redemption 2 is what truly takes the cake. Feel like robbing a bank? Or would you rather be a bounty hunter and work for the good of the people? Or perhaps, you'd love nothing more than to gallop your horse across cities being a gunslinger for hire.
All of these aren't even the tip of the iceberg for what Red Dead Redemption 2 holds. The game's masterful story, state-of-the-art visuals, and never-ending stack of side quests are so exhilarating that you clearly can't skip it. As you evolve throughout the game and acquire new skills, so do your surroundings. Red Dead Redemption 2 is living proof of nothing being able to stop how innovative games can be. It's simply the best open world game to play right now.
Batman: Arkham Knight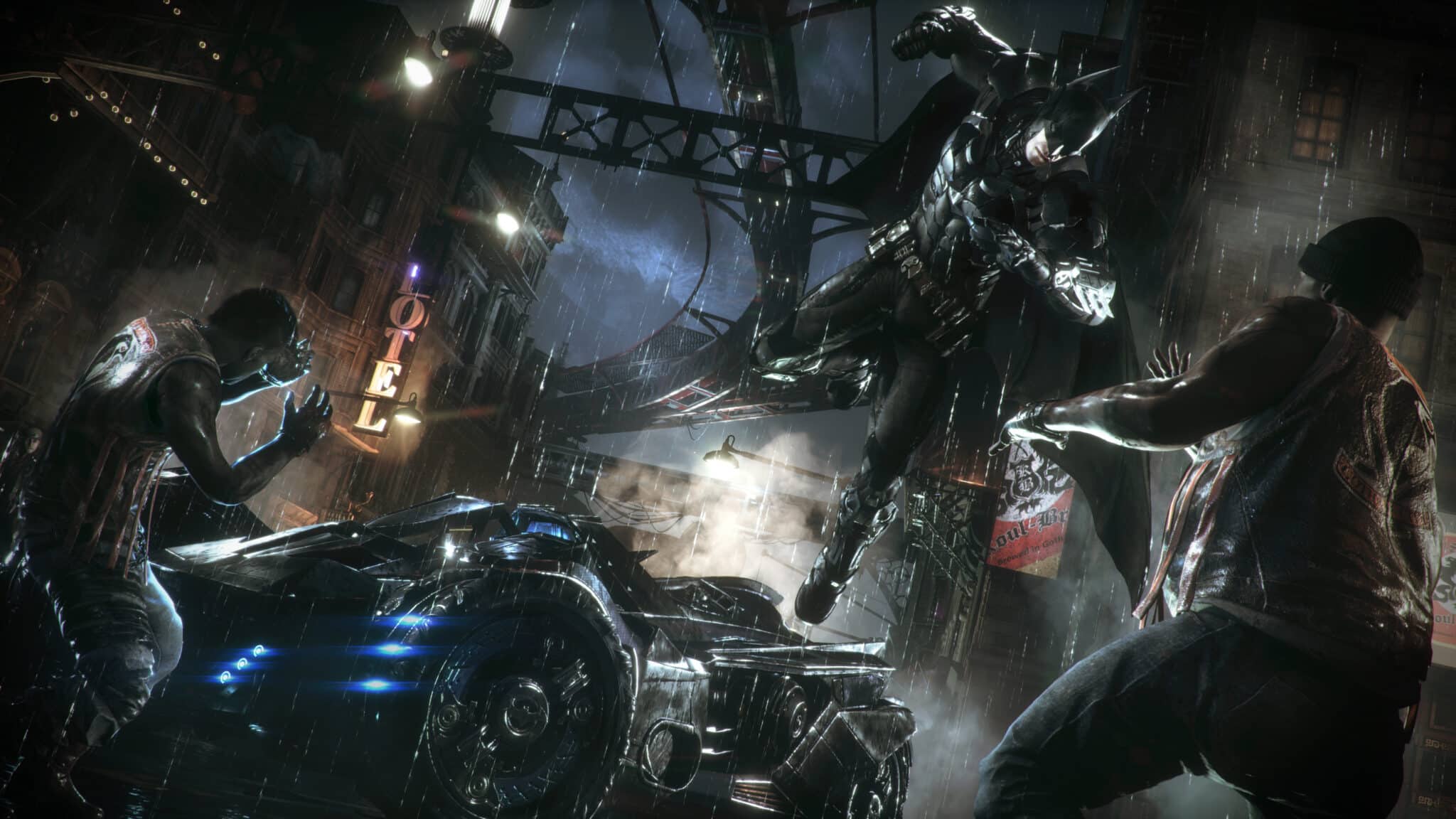 Where To Play: PS4, Xbox One, PC
The Batman: Arkham games are a huge milestone in gaming history. But it's Batman: Arkham Knight's unreal graphics and serenity that make it stand the test of time years later. Being Batman hasn't ever been more fun. Take to the rooftops and glide across a city where criminals are at large or rampage through the streets with your oh-so marvel of a Batmobile.
The rich gothic open world brought alive by neon bright lights, supervillains that'll make you shiver, and the added satisfaction of Batman: Arkham Knight being a mix of both a racing game and action game is what makes it a great way to spend your weekend nights. And it's not just Arkham Knight that you should give a try, all games in the series are an unbelievably joyous experience.
Cyberpunk 2077
Where To Play: PS4, PS5, Xbox One, Xbox Series X/S, PC
Cyberpunk 2077 features an open world where people are overrun with the need to put everything and anything that enhances their physiques into their bodies, no matter how excruciating. Well, if that sounds like fun, then Cyberpunk 2077 should be right up your alley. The year's 2077, if it isn't obvious, and Night City is ground-zero for cyberware.
In every direction, you'll find futuristic trinkets lying around, and the city's tech-savvy design isn't just for show, it's got a story to tell. Loot, shoot, and steal whatever you want, ultimately paving the way for your destiny in a reality that'll react differently depending on your choices.
In a place infested with gang wars, mercenaries, and cyber-punks out to make a name for themselves, you play as a cyber-punk out to make a name for themselves. There's a lot Cyberpunk 2077 is great at, and despite the stigma surrounding it due to its catastrophic launch, passion was put in while making this game, and that is clearly felt while playing the game. So don't forget to stop by Night City for your daily dose of mayhem.
The Witcher 3: Wild Hunt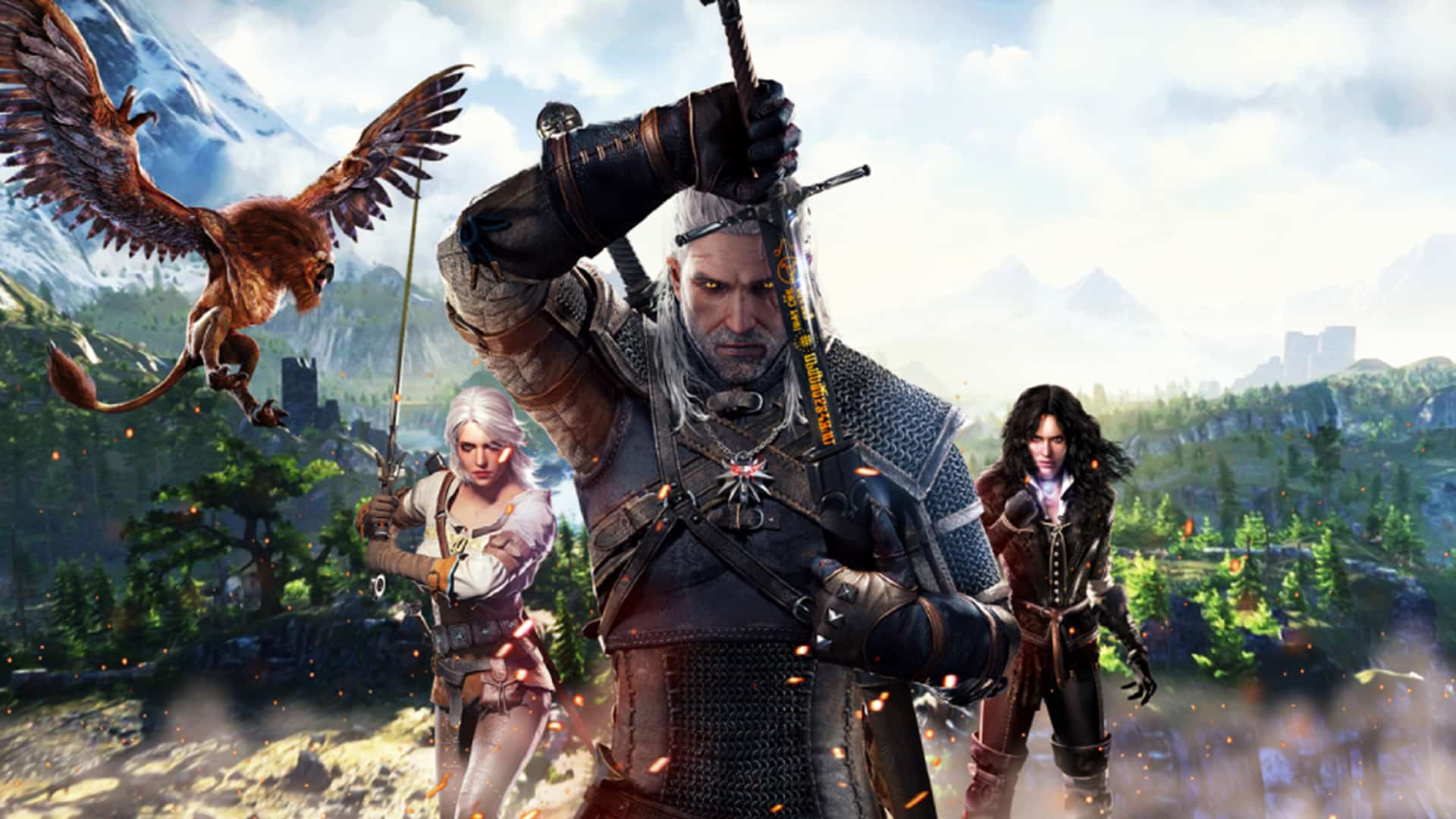 Where To Play: PS4, PS5, Xbox One, Xbox Series X/S, PC
No matter which genre you're a fan of, The Witcher 3 caters to almost every gamer. CDPR might not be masterful at crafting cyberpunk settings, but when it comes to medieval RPGs, they hit the nail on the head with The Witcher series.
Slice your way through hordes of enemies using sword and magic-based combat. Defeat your foes and investigate clues to find your missing surrogate daughter. If you didn't have the chance to play this masterpiece back when it was first released, now is the perfect time to get your hands on it since it just received its PS5 and Xbox Series X/S updates.
Death Stranding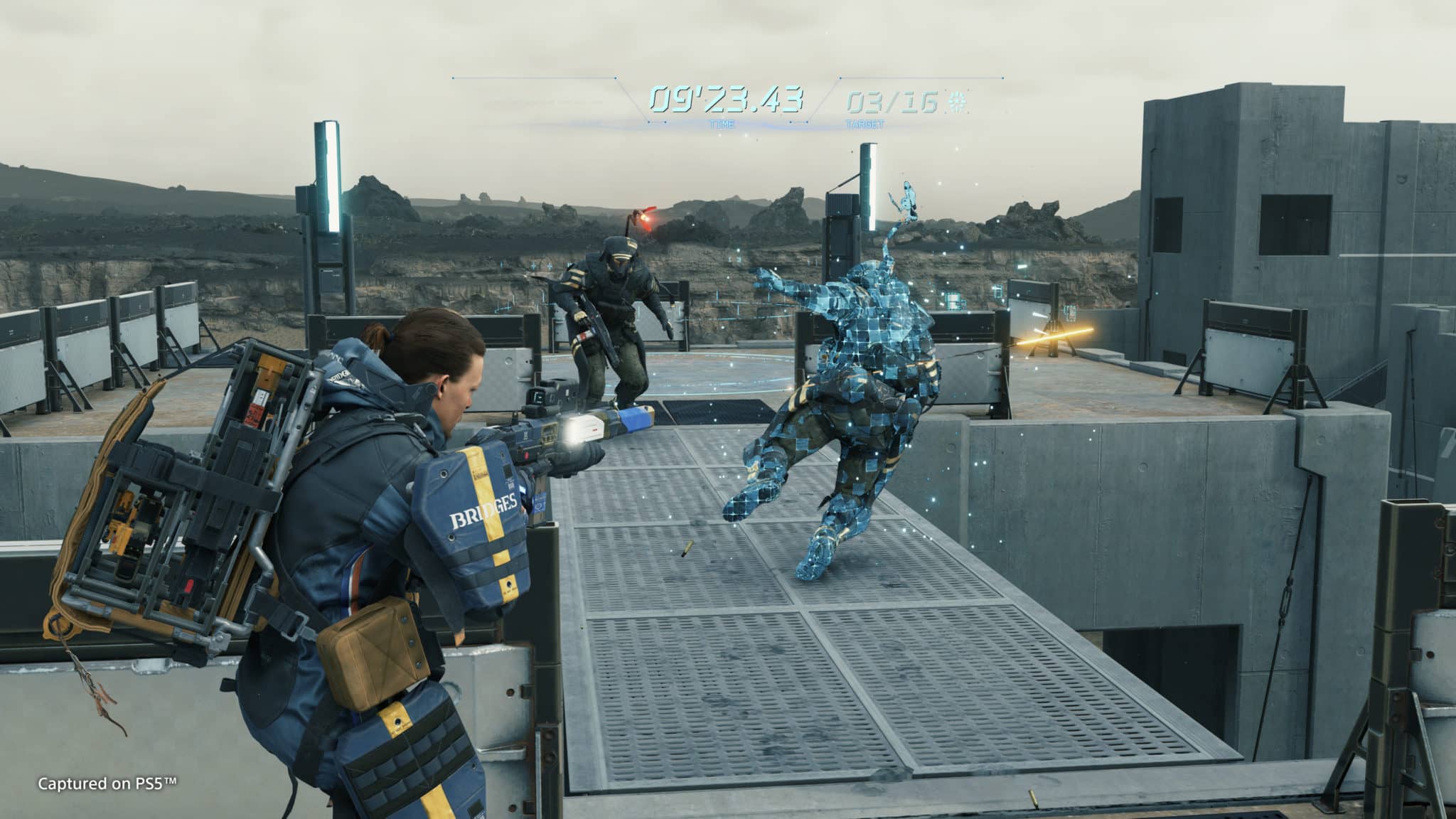 Where To Play: PS4, PS5, PC
No list of best open world games would be complete without mentioning the works of industry icon Hideo Kojima. Kojima Productions promised that Death Stranding will be something more than the genre tropes we see today, and it surely delivered on that.
The game dares to put the player in a desolate open world where walking for miles is the agenda. Believe me, it's even more tedious than it sounds. But the stunning scenery at every turn with fictitious lore integrated into it, like why the rain ages the characters, or why the world is this broken does a great job of making Death Stranding slowly grow on you. And later, being swept into a supernatural situation out of nowhere provides for a thrill of its own.
All that, accompanied by probably the most soothing soundtracks of all time causes you to notice what's in front, and that's why Death Stranding sets itself apart from every other entry in this list.
Horizon Forbidden West
Where To Play: PS4, PS5
Guerilla Games' Horizon Forbidden West is a prime example of what a sequel should be like. Add a ton of enemy variety, loads of good story missions, and an open world that takes it to the skies — literally. How Forbidden West has innovated shooters with its iconic bow and machine-driven apocalypse setting is particularly interesting to explore here.
But it's still the stunning world design and eye candy graphics, especially on the PS5, that you'll find more appealing. It's definitely going to blow you away with how good it is, and years later, you'll be looking back and smiling at the memory of this one.
Yakuza: Like a Dragon
Where To Play: PS4, PS5, Xbox One, Xbox Series X/S, Amazon Luna, PC
Straight from the heart of Japan is Ryu Ga Gotoku's latest Yakuza game, Yakuza: Like a Dragon. It's an open world JRPG that breaks the static gameplay cliches most of its genre predecessors have stuck to. Hit the streets in this vibrant representation of Ijincho where there's no shortage of lively pedestrians who'll brighten up your say, and ruffians who'll make you look cool as you beat them to a pulp.
In this new spin on the classic action franchise, you'll take control of Ichiban Kasuga and his party of misfit friends. You'll have to unravel a conspiracy spanning decades and will go from fighting bulldozers to creepy crime lords. Yakuza: Like a Dragon has a great Japanese mafia story coupled with even better graphics to boot. It's a complete package, and one appropriate to be named alongside the best open world games.
Ghost of Tsushima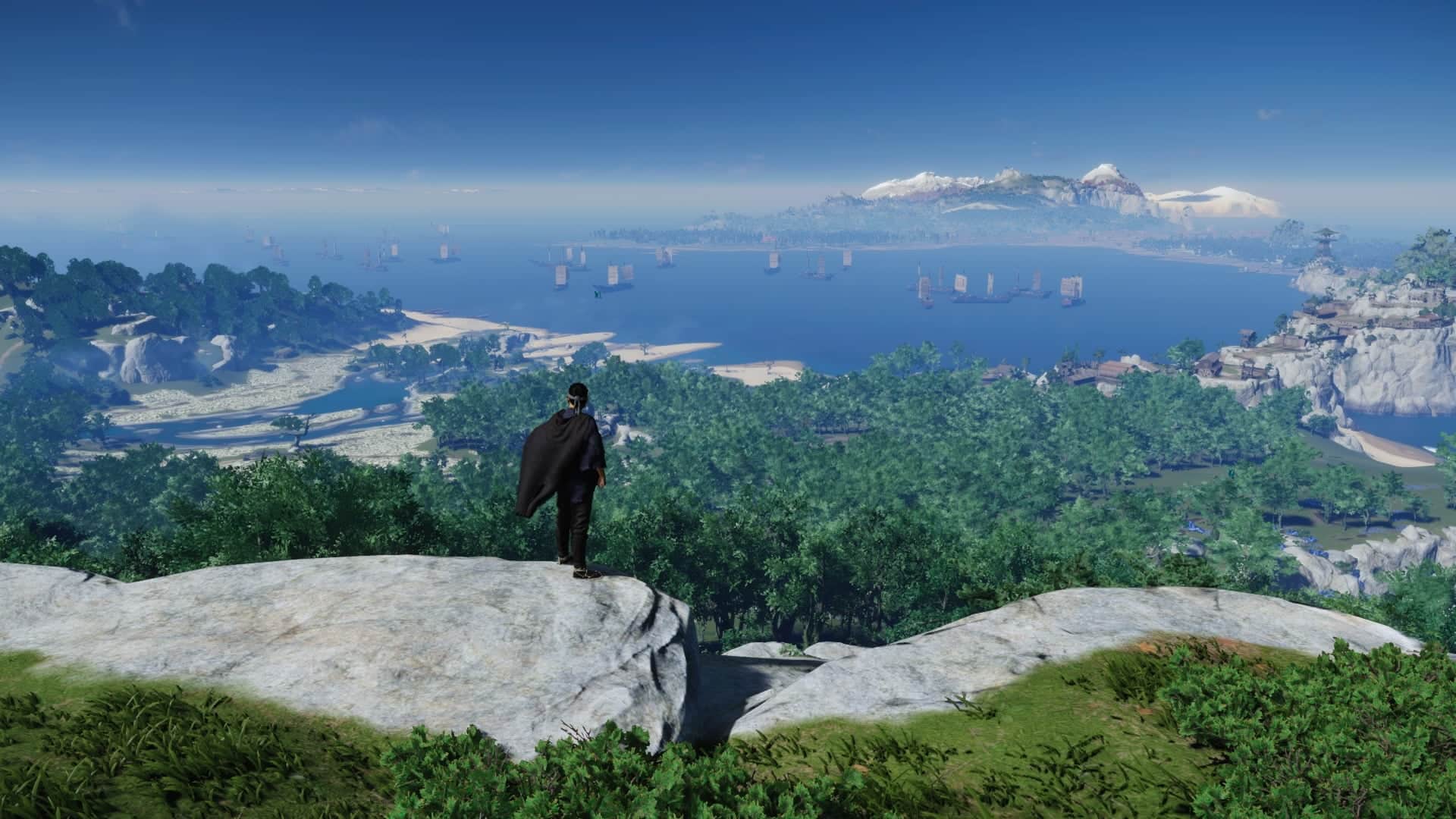 Where To Play: PS4, PS5
Welcome to your only chance of becoming a lone swordsman who protects his homeland of Tsushima from invading Mongols during the 13th century. Will you take the path of an honorable samurai and face your foes head-on? Or will you rather sneak up behind them and spread your legend as the legendary Ghost in this best open world game of all time?
The slick stealth segments and inclusion of four epic stances that need mastering are a great fit for the game's calming tone. The graphics look straight out of a dream and are an absolute joy to look at.
Let the wind and birds be your guide in this vast open world. Sometimes, they'll lead you to serene environments to write haikus in, and sometimes they'll put you on a quest tracking down mythical items after coming across a random folk tale. It's an adventure in its true sense that you just can't turn a blind eye to.
Assassin's Creed Valhalla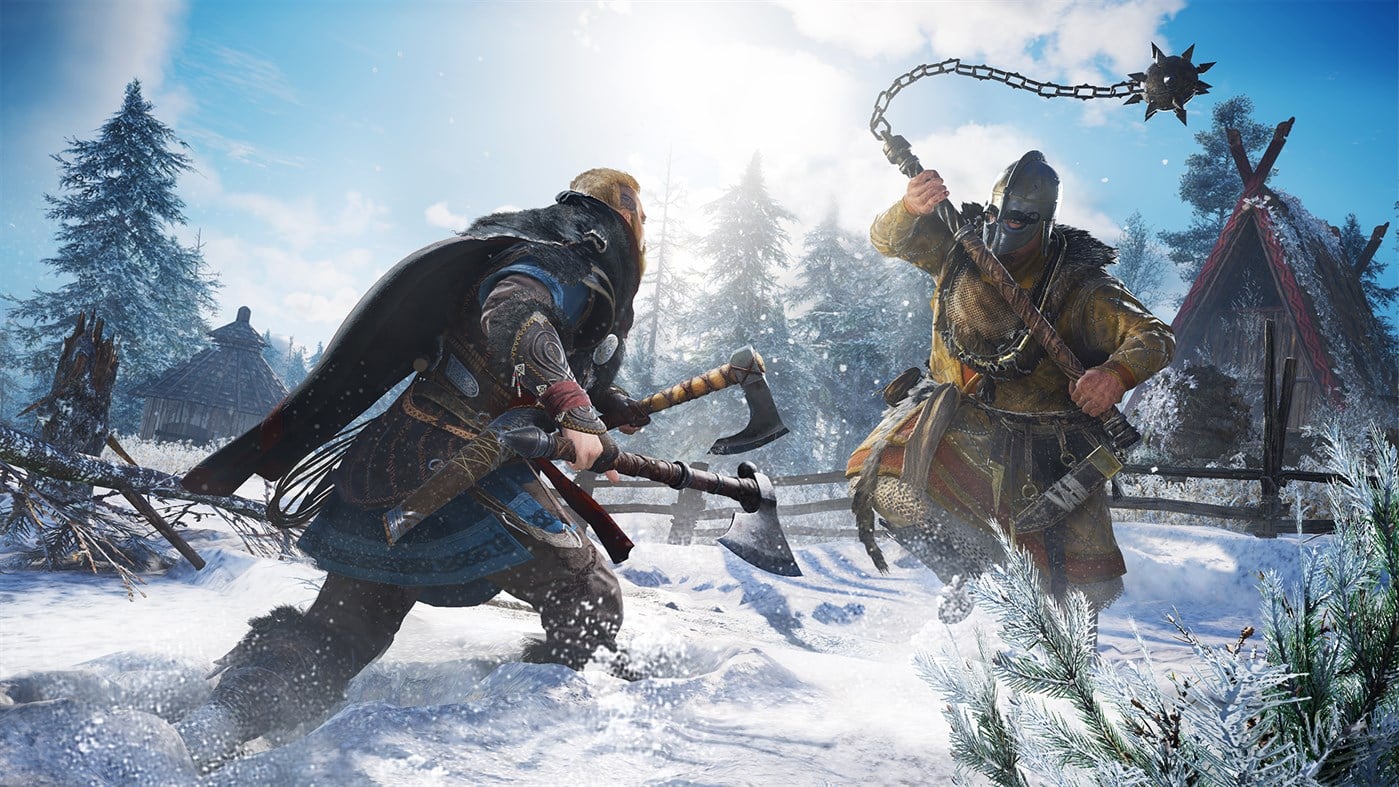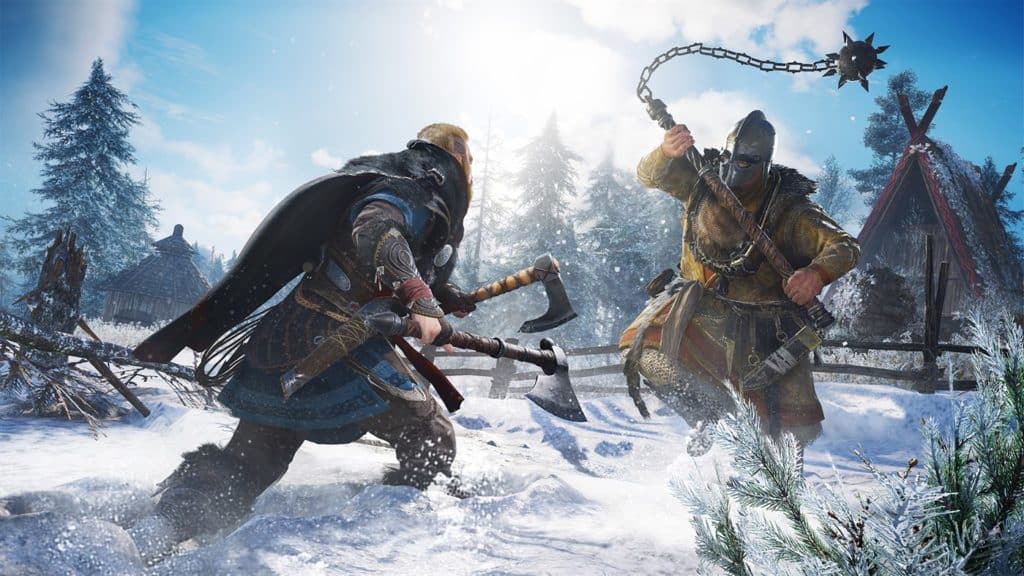 Where To Play: PS4, PS5, Xbox One, Xbox Series X/S, Amazon Luna, PC
It's always an easy choice to mention the Assassin's Creed titles as being the best open world games. Especially Assassin's Creed: Valhalla since its arrival on the next-gen consoles makes it one of the best Xbox Series X/S games and best PS5 games. Pick up your arms as Eivor, a Viking warrior of Norway, and trek across the treacherous seas to the bustling land of England.
Divide and conquer all the kingdoms in England until the Golden Viking Age takes over. The colorful open world, a plethora of different maps to choose from, and stellar RPG combat on top of the classic stealth mechanics are the perfect combo for anyone who's searching for limitless fun.
Minecraft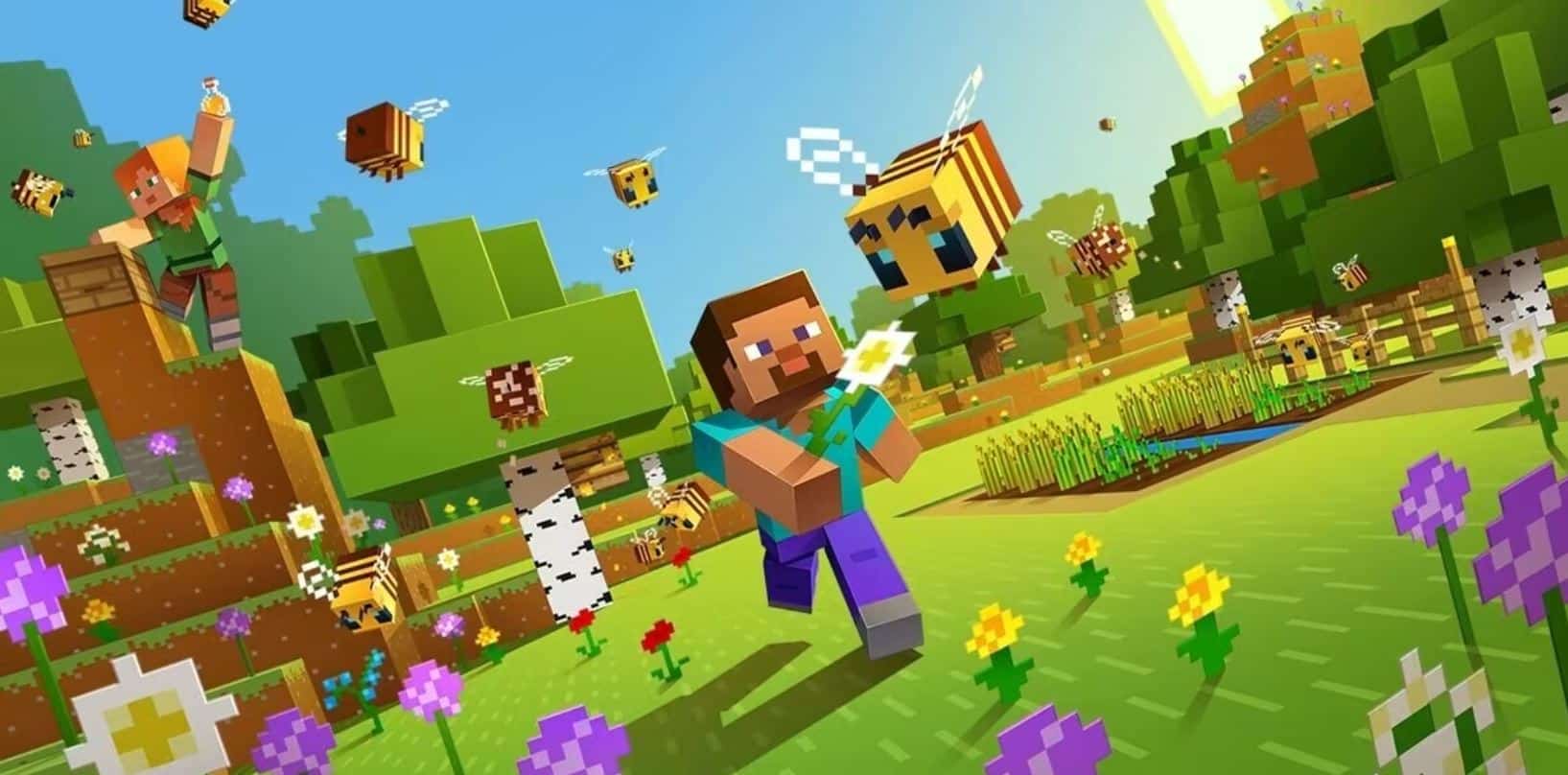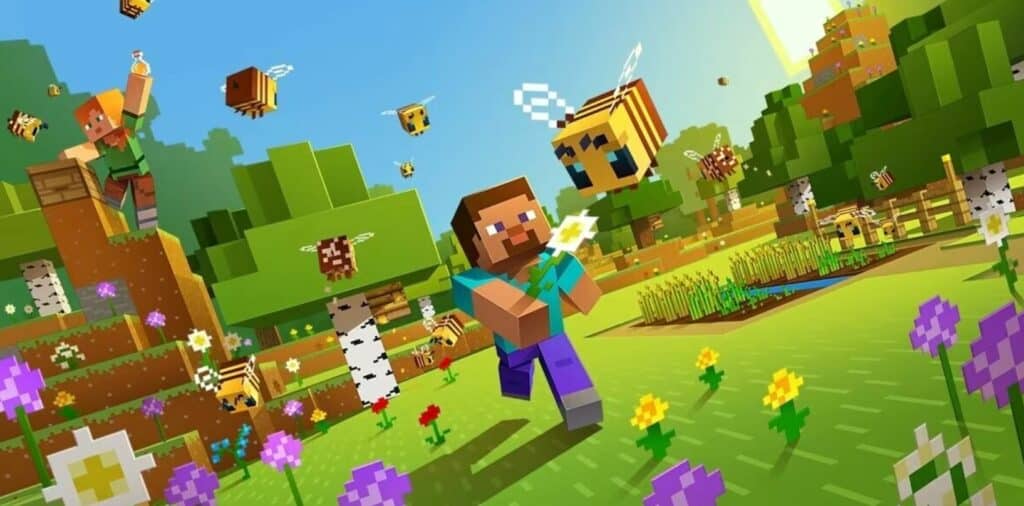 Where To Play: PS3, PS4, Xbox 360, Xbox One, Nintendo Switch, Android, iOS, PC
Ever thought about the ultimate building simulator? Well, that's exactly what Minecraft is. An open world game where cubes are the building blocks of life, and the only limit is what you can't think of. Make that awesome underground Batcave you've always dreamt of, and maybe even the map of Earth itself. This eighth wonder of the world has sold over 238 million copies, so almost everyone has heard of it.
Mine to the planet's core, climb, and then demolish the tallest mountains. Or invite your friends and compete with them in an innovative battle of wits. Boring old Earth isn't the only place either, invade the creepy Nether and see what lurks there. There are certainly no boundaries to what's possible in Minecraft. You can create anything you want, so the game never gets dated as long as you keep your imagination creative. It's an insane open world experience that's lively every time you play it, so don't sit on this masterpiece.