Feel like a superhero wrestler is a 40-player battle royale that takes place in Grapital City where fighters go head-to-head in chaotic brawls. This guide will show you the best special moves you can get in Rumbleverse.
Whether you're going for an offensive or defensive playstyle, we found these attack moves to be very flexible. These moves aren't ranked in a particular order because they have their unique uses in certain situations.
Picking The Right Move Levels
Level 1: Green
Level 2: Blue
Level 3: Purple
Ideally, you should aim for purple moves since it has the highest rarity, and these are usually found in silver/gold boxes. Here's our top list of moves that you should look out for in Rumbleverse. We also whipped up a tier list for you to check out at the end of this article, so you know which moves to use when you're picking a fight.
Rumbleverse Move Tier List
Depending on certain situations, you may want to consult this tier list for specific moves that you need to have in your arsenal. Since you can only learn two moves, you should have one strike and one vicious attack move equipped for variety.
1v1 Brawls
A-Tier: Super Sumoslap, Javelin Tackle, Omega Uppercut
B-Tier: Diamond Crusher, Cozmo Shot, Super Chokeslam, Superduper Kick, Great Izuna Drop
C-Tier: Omega Cyclone, Skyrocket, Giant Swing
Group Clash
A-Tier: Skyrocket, Omega Cyclone, Giant Swing
B-Tier: Great Izuna Drop, Omega Uppercut, Javelin Tackle, Super Chokeslam
C-Tier: Super Sumoslap, Superduper Kick, Cozmo Shot, Diamond Crusher
Javelin Tackle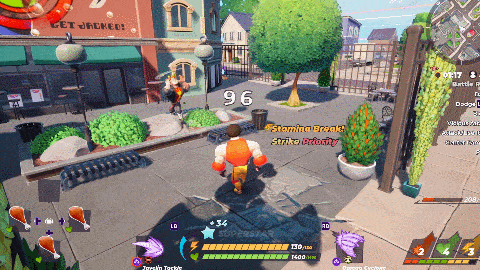 This is a must-have Vicious Attack to have in your arsenal. Javelin Tackle is good for chasing down your opponent if they try to flee. Also great in tight spaces, this tackle can also deal extra damage if you hit opponents on the wall.
You can also get Spear Tackle if ever you can't find this move while you're breaking boxes which is one rarity below the Javelin Tackle.
Cozmo Shot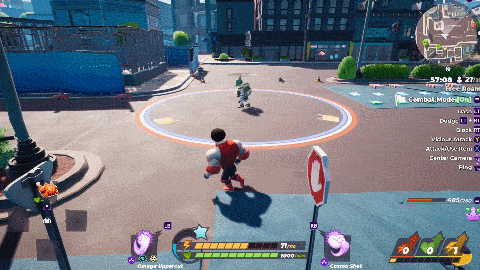 One of the best moves in Rumbleverse, Cozmo Shot, can send your enemy flying from afar. Be careful when using this move in a group rumble because there's a high chance that you'll get countered by Vicious Attacks. Additionally, the attack animation of the Vicious shots can be a bit tricky to hit.
But for 1v1 situations, the Cozmo Shot can be a good starter move to chain a basic vicious attack or even a Super Attack.
Super Chokeslam
The move behavior of this Vicious Attack is somewhat similar to the Javelin Tackle, but this one has a more arching movement when it comes to its attack. This is another "tackle" alternative if you weren't lucky in picking up better moves like Javelin Tackle or Cozmo Shot.
Diamond Crusher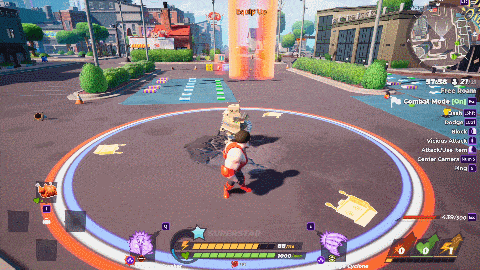 This is a more powerful version of your basic Vicious Attack, and timing this move perfectly against your opponent can give you the upper hand. This move is reminiscent of Randy Orton's signature finishing move, the RKO.
Omega Uppercut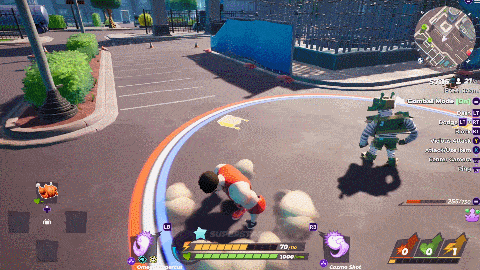 This is the most powerful uppercut and one of the best moves to use in Rumblevers that you can get amongst the strike moves in Grapital City. Think of it as Ryu or Ken's Shoryuken move in Street Fighter, which makes it easy to spam.
Watch your stamina, though, because if your enemies are able to dodge or block your charged attack, you'll be at the risk of getting a stamina break.
Omega Cyclone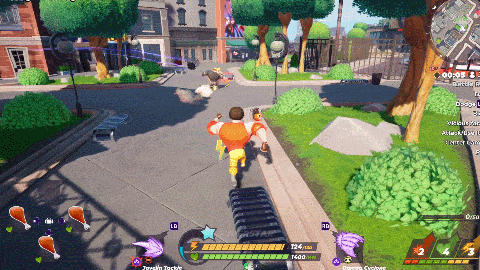 This is one of the best moves in Rumbleverse. It has a decent crowd control move to get you out of tight situations. Your fighter spins around, giving damage to enemies surrounding him. Although this move isn't ideally used for 1v1 situations, it can be used for interfering with an ongoing rumble.
Superduper Kick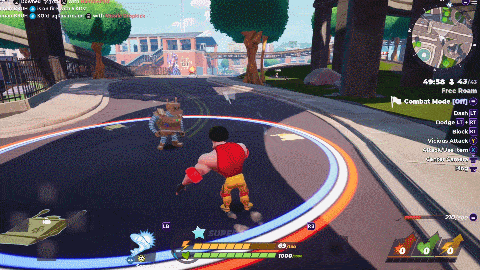 Think of Superduper Kick as a similar strike behavior to the Omega Uppercut in which both can be charged. This attack slightly pushes you forward the moment you execute the kick, and it gives off small damage combos before chaining the big damage.
Giant Swing
Though the Giant Swing doesn't give much damage output, it's a great move for crowd control and interrupting your enemies' combo attempts. You also have time to think of another combo to pull off while the opponent is on the ground.
If you do manage to hit the opponent on a wall with this special move, you can follow it up with a chain of strikes or even another vicious attack.
Skyrocket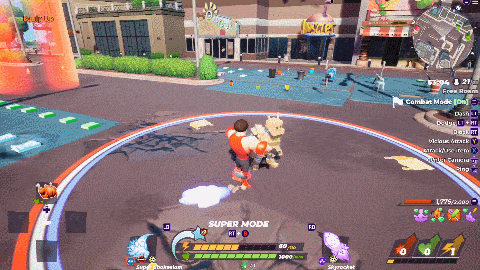 Skyrocket is a move in Rumbleverse that you can use whenever you're surrounded by other enemy brawlers. It can make a good escape move as well as a preparation for a more powerful Elbow Drop.
Super Sumoslap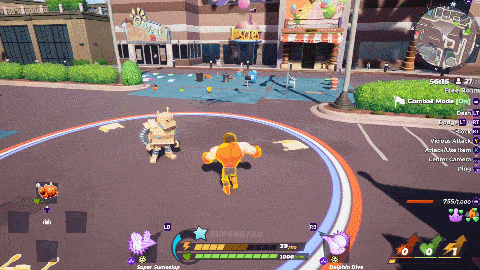 The Sumoslap is one of the high-risk, high-reward moves that you can pull off in Rumbleverse. Don't let the animation fool you that this move is optimized for a team fight. Sumoslap is more suited for 1v1 situations.
While it's also possible to charge this attack, it may be a challenge because you must also read your enemy's next move if you plan on landing this powerful attack. It can also eat up your stamina if you don't watch your meter well.
Great Izuna Drop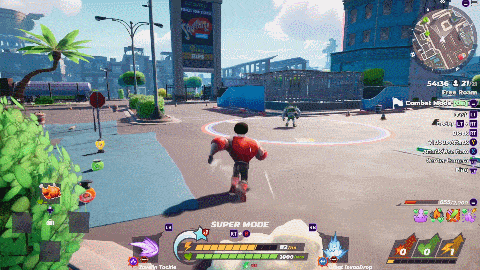 If you're having a hard time engaging in fights and your super meter isn't charging up quickly, you can look out for this move. The Great Izuna Drop is a good temporary alternative vicious attack that can send your opponent flying. It can also act as a good escape move in case you don't have the Skyrocket learned.
---
We hope you enjoyed browsing through the list of the best moves in Rumbleverse. If you want to try out this brawler battle royale, you can pick this up for free at the Epic Games Store, Xbox, or the PlayStation Store listed on their website.