It's never been a better time to be a strategy fan, no matter what platform you're on. From casual time-sinkers to 4X behemoths of the genre, there's something for everyone to learn, manage, and become better at.
It's hard to pick from so many titles, sub-genres, and multiple entries in the same series, but our list of the 8 best strategy games has something for everyone, and the focus is on variety rather than a formal ranking.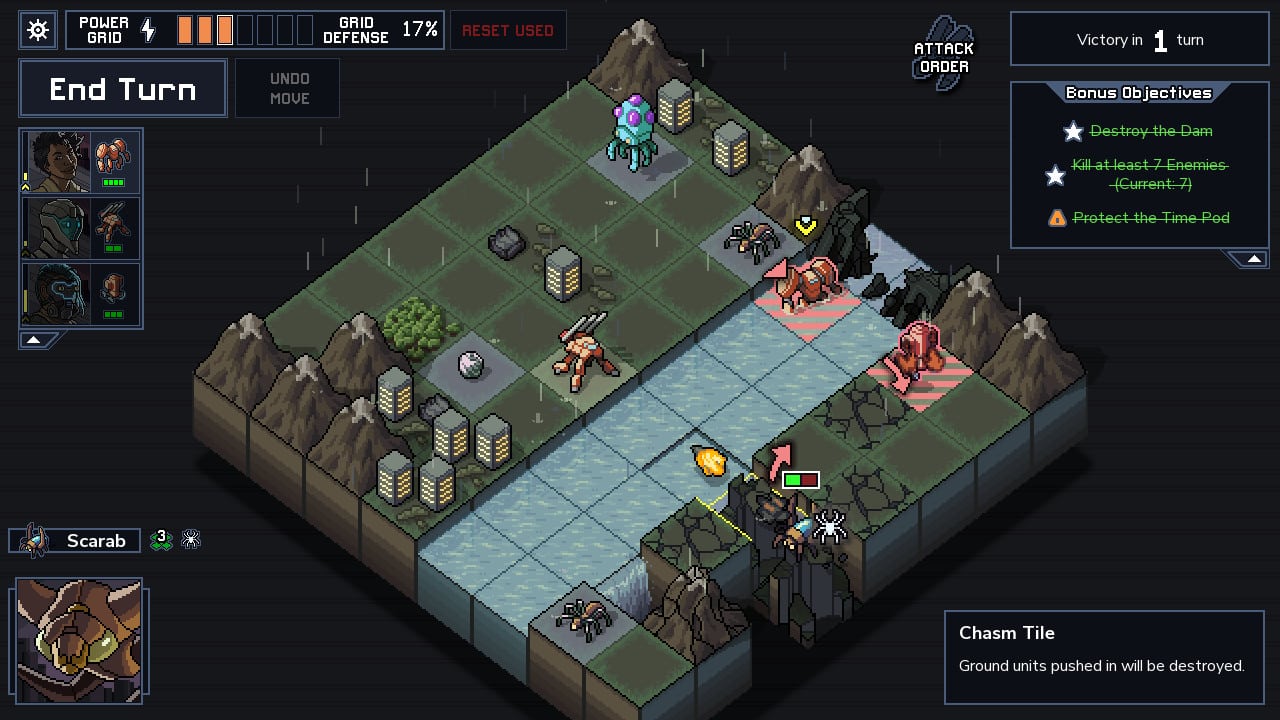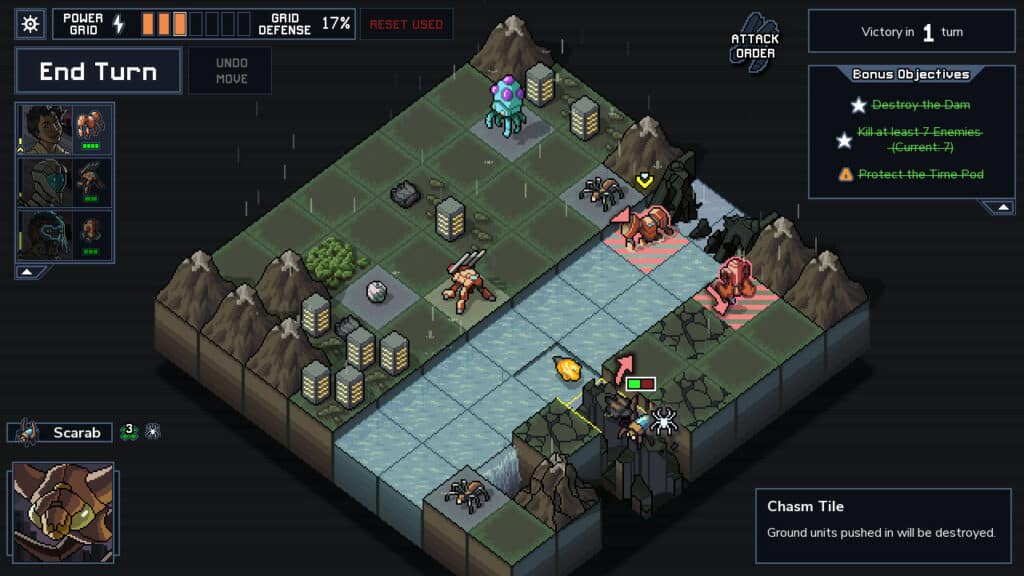 Platforms: PC, macOS, Nintendo Switch, Linux, Android, iOS
Release Date: 27 February 2018
Developer: Subset Games
Into the Breach is a roguelike with turn-based combat on a simple 8×8 grid. Every stage and run has procedurally generated challenges that force players to be highly strategic and precise. Players must utilize the battlefield and positioning to fight off alien enemies and keep the Earth safe in the process.
If you fail, you just reset the timeline and try again, stronger and smarter than before. This interesting element allows you to build up your arsenal, collecting better mechs, weapons, and unique pilots over previous runs to help with the next. What's most interesting is how upfront This game is about the next turn and enemy intent, forcing you to dry-run scenarios till you make the right placement.
Into the Breach has a brilliantly aesthetic pixelated visual style and an even better storyline to it. It's endlessly entertaining, with hours upon hours of depth and challenge.
C&C Remastered Collection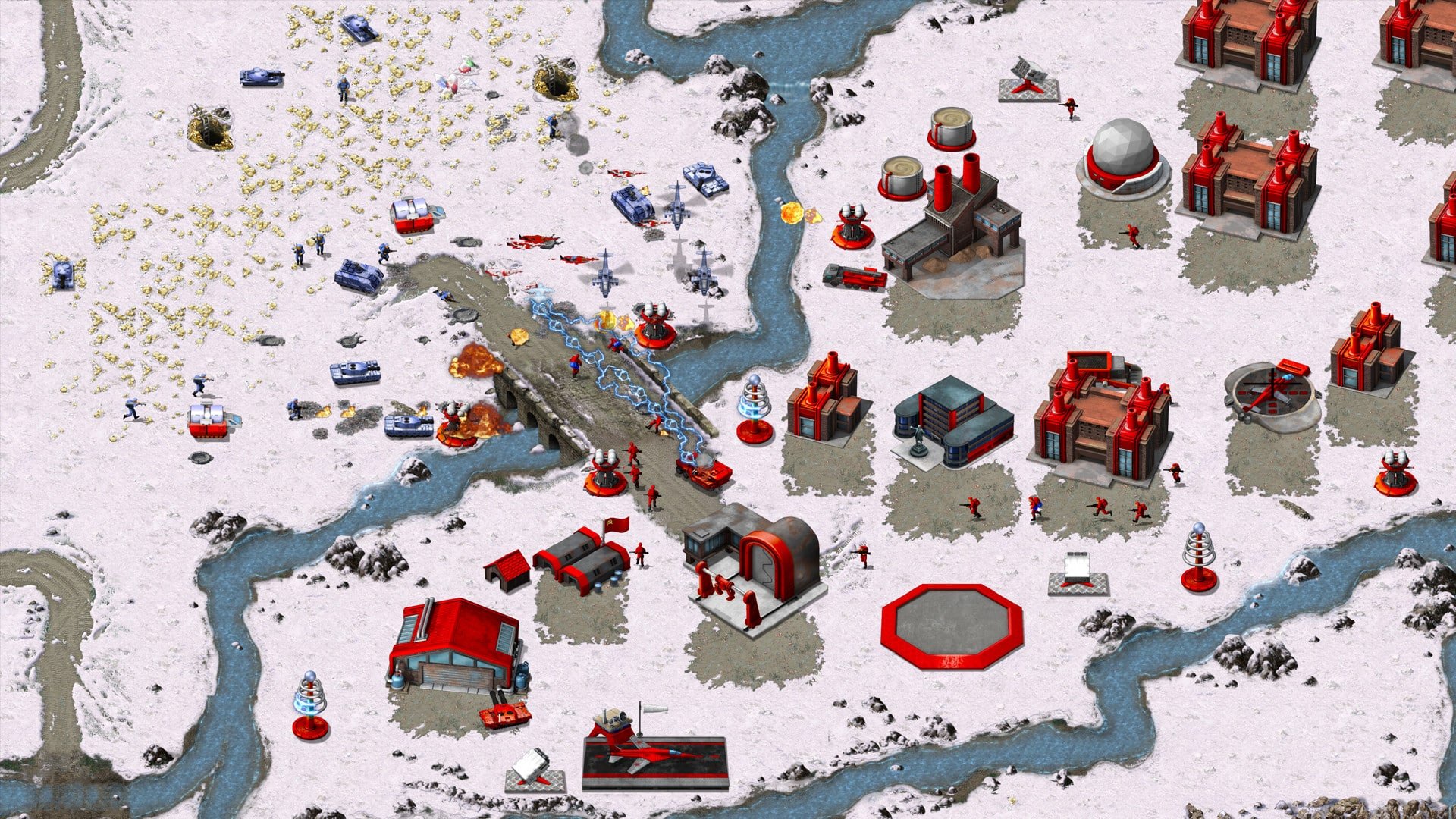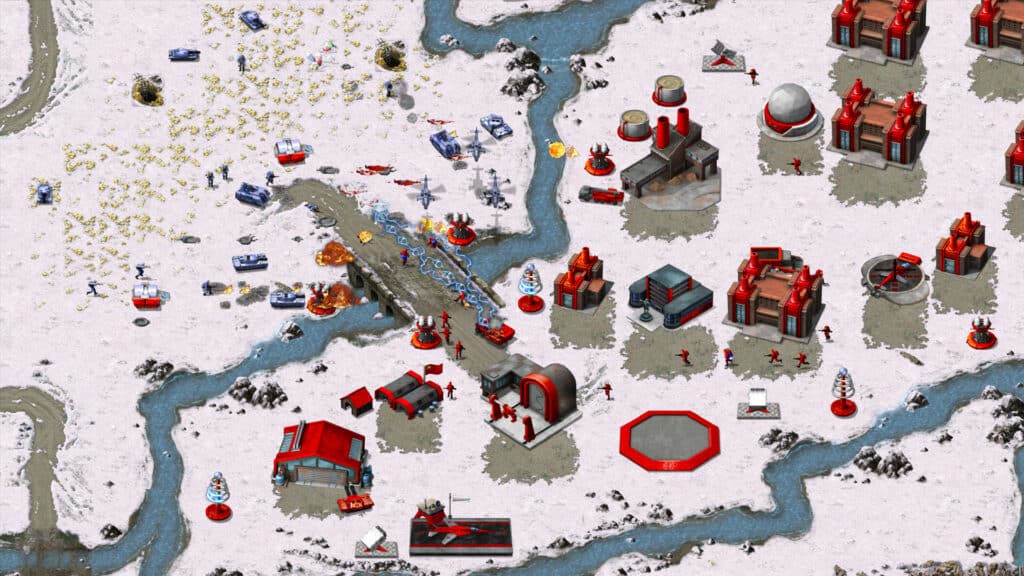 Platform: PC
Release Date: 5 June 2020
Developer: Petroglyph / Lemon Sky Studios
Electronic Arts put out the C&C Remastered Collection back in 2020, which includes both Command and Conquer and Red Alert. This isn't just a re-release but a full remaster with a plethora of additional content to sink your teeth in. It is presented in stunning 4K by some of the original developers from Westwood Studios. There's no other RTS franchise with the same charm as C&C and the way it pulls you in with its engaging base building, troop training, and fantastic animations.
Units have a lot of personality with memorable voice lines, and the fact that you toggle between both graphical styles on the fly makes it an experience both fans of the titles and newcomers can enjoy. Oh, and did I mention the music? There are over 7 hours of remastered music files in this collection that you'll likely be listening to even after you've spent hundreds of hours mining ore.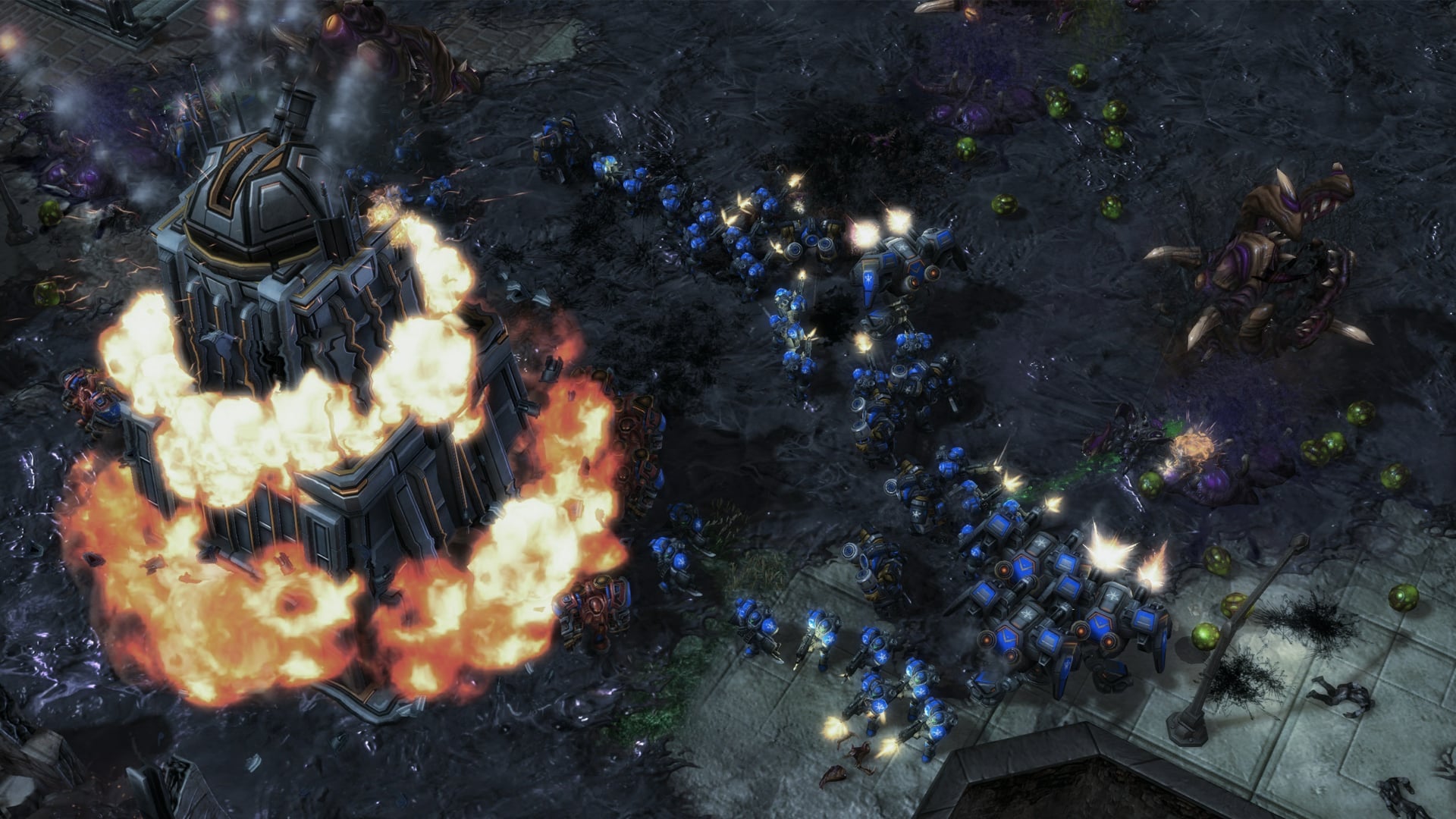 Platform: PC
Release Date: 27 July 2010
Developer: Blizzard Entertainment
The adage "If it ain't broke, don't fix it" rings especially true in this case, something all veterans of the genre would agree with. StarCraft was universally considered to be a pillar of the RTS genre, and its successor seemingly repackaged that lightning into a newer bottle. Years later, Starcraft 2 continues to be endlessly enjoyable, addictive and packed with endless depth.
This particular game was a key player in the multiplayer esports scene from the start, and its sequel carries that torch further. StarCraft 2 plays well with resource management, army building, and fast-paced combat with even faster clicking. The battles are incredible in scope, and the all-out war you rage brings the true thrill of conflict into a great gaming experience. Watching your army be built from scratch into legions of troops and then sending them out to battle has a great strategic essence to it.
Age of Empires 2: Definitive Edition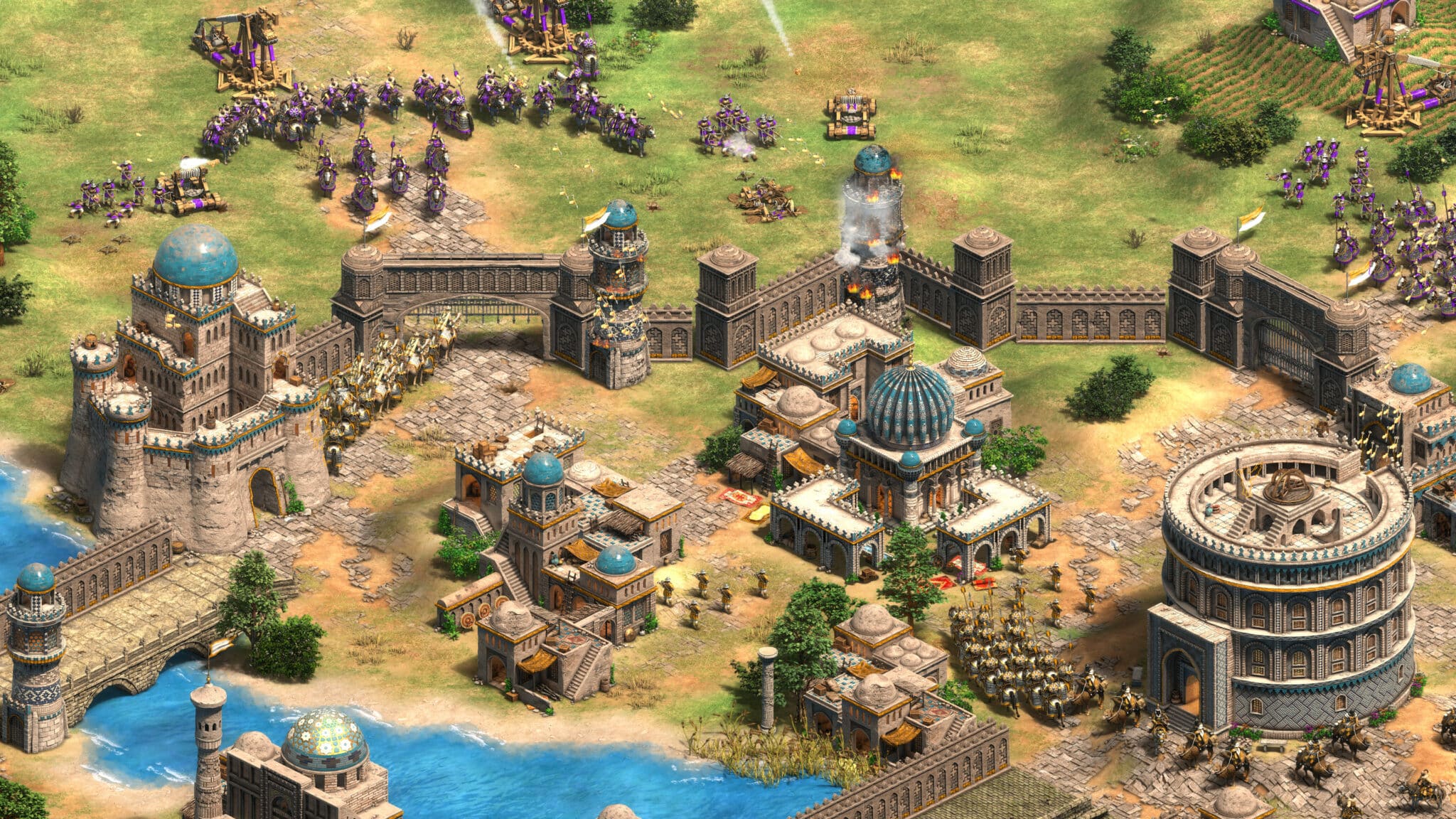 Platforms: PC, Xbox One, Xbox Series S|X
Release Date: 14 November 2019
Developer: Forgotten Empires / Tantalus Media / Wicked Witch
Look, Age of Empires II is a classic, and for good reason. To this day, no other game of this age is actually getting support with new civilizations but this game. Yes, newer entries have better visuals and improved combat mechanics, but nothing has really managed to replicate the feel of Age of Empires II, other than the Definitive Edition itself with 4K support, a remastered soundtrack, events, new game modes, and even a co-op mode.
This is the definitive Age of Empires experience, and it looks absolutely gorgeous. With tons of civilizations to choose from, armies to train, bases to build, and castles to siege, 100+ single-player missions, it's hard to recommend any other entry over it, and it's one of the best strategy games that is easy to pick up. Despite being a PC exclusive for decades now, Age of Empires II: Definitive Edition has made its way to Xbox platforms as well.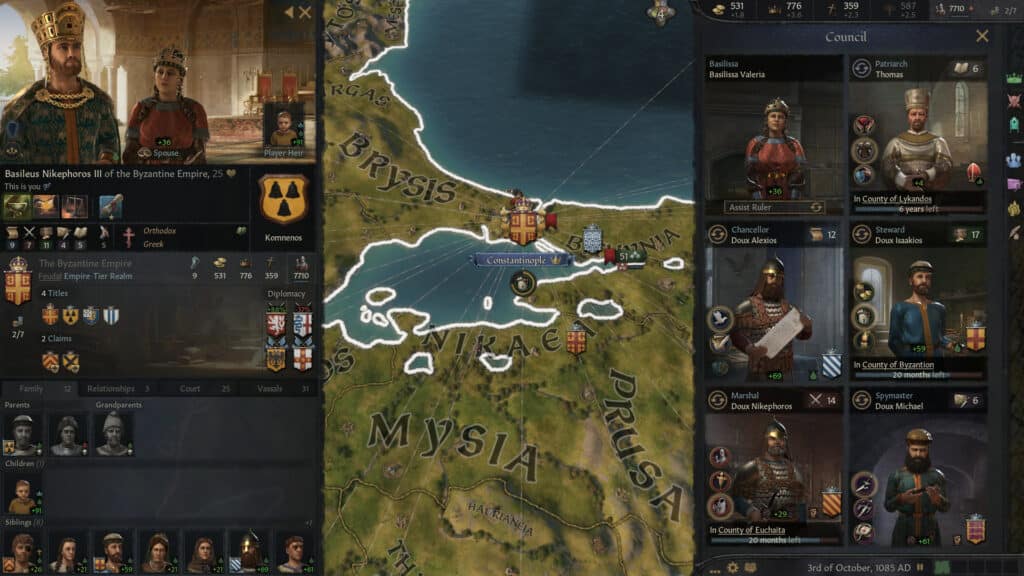 Platforms: PC, PS5, Xbox Series S|X, macOS, Linux
Release Date: 1 September 2020
Developer: Paradox Development Studio
This is one of the best strategy games you can play. It's a title with endless possibilities and depth that you'll quickly lose grasp of the plot you started with. Managing your army and empire is just one aspect of this massive title, but a lot of focus is on the daily drama of ruling your court. Can you really trust your closest allies? Your children? Your spouse? Nothing is ever certain, and you'll end in strange and often hilarious situations with each move you make.
Satisfying someone can anger another, and this interplay of countless systems presents an experience of diplomacy and strategy like no other title on this list. This isn't a simple game, but Paradox Interactive have taken everything they've learned from their previous titles and tried very hard to make a deep but accessible title with tooltips and resources always at your disposal, making it one of the best strategy games you can buy.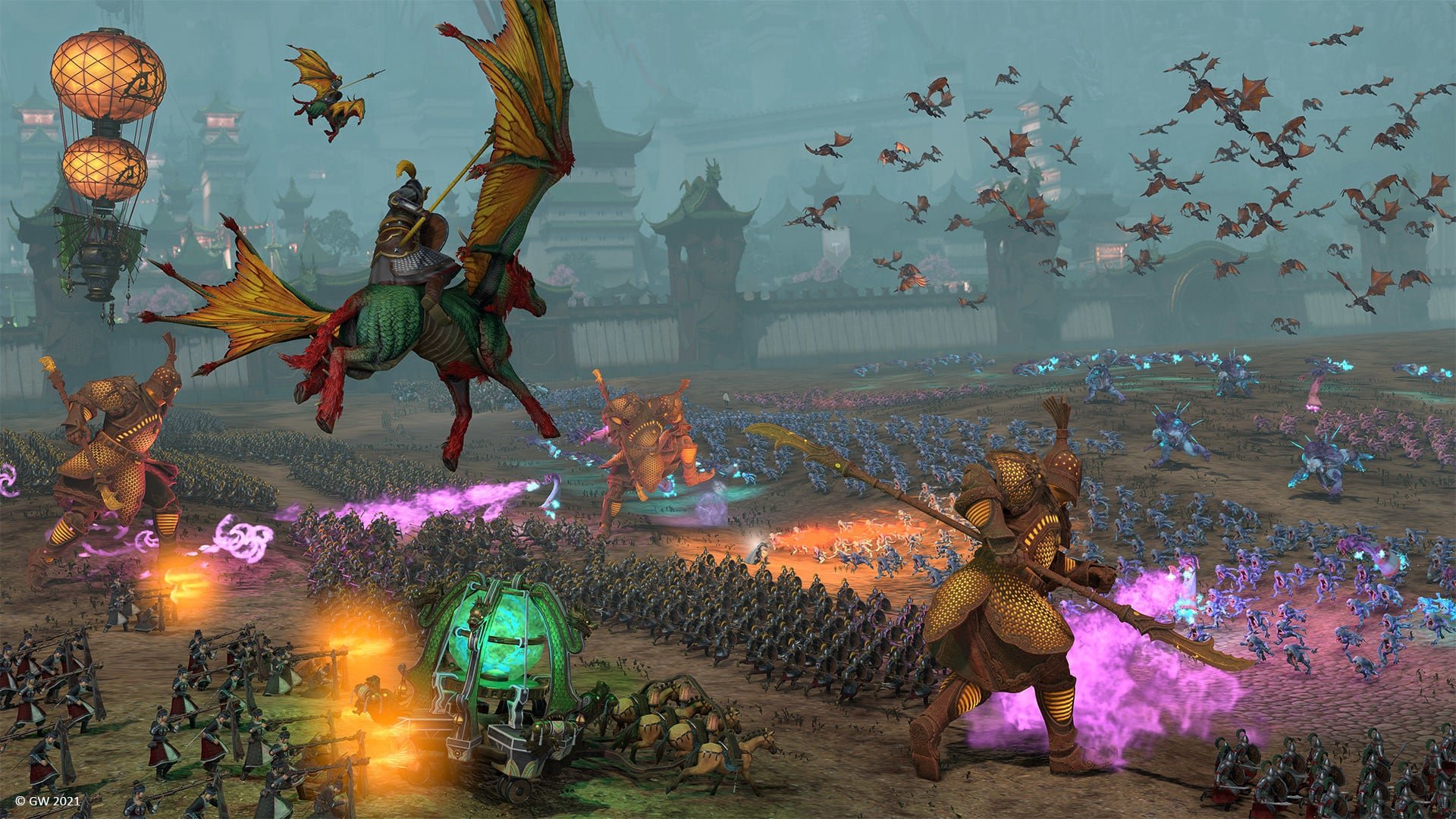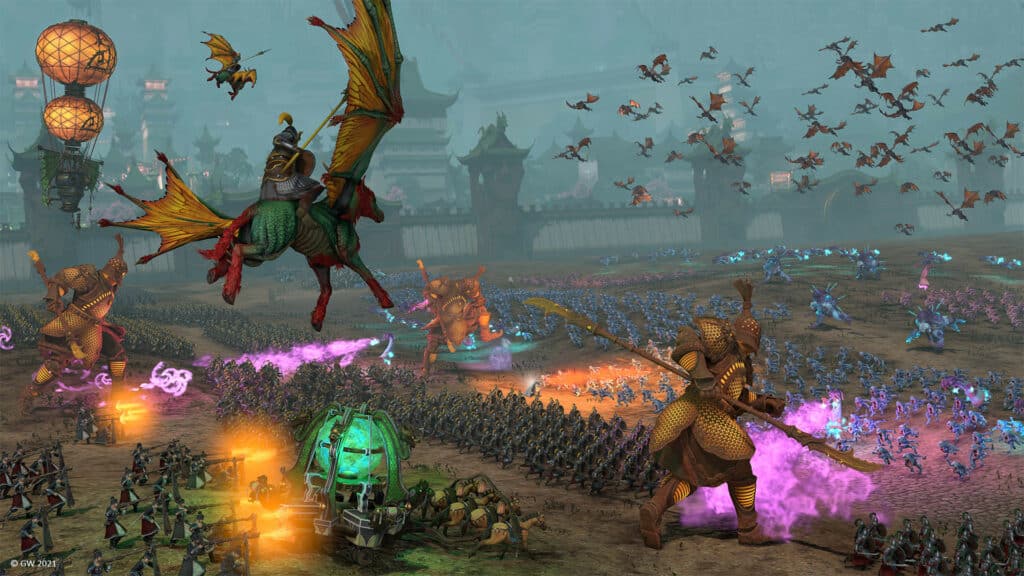 Platforms: PC
Release Date: 17 February 2022
Developer: Creative Assembly / Feral Interactive
Total War: Warhammer is easily Creative Assembly's most successful franchise and is now essentially complete with Warhammer 3. If, by now, you have all three titles, you can access the Immortal Empires campaign, where you have access to every single race from previous titles on a massive map. Warhammer 3 expands the roster with some of the most unique races so far, with Grand Cathay, Kislev, Khorne, Nurgle, Slaanesh, Tezeentch, and the Daemons of Chaos.
Battles are massive, with incredible animations, unit variety, magic, mounts, monsters, and creatures flying in and out, showcasing a level of spectacle only the Total War franchise is capable of. On the other side is the diplomacy aspect, as you expand your empire by dealing with different factions or ravaging them with your iron fist. The choice is yours, and with so many races and factions to choose from, there is limitless value here for strategy and Warhammer fans alike.
Sid Meier's Civilization 6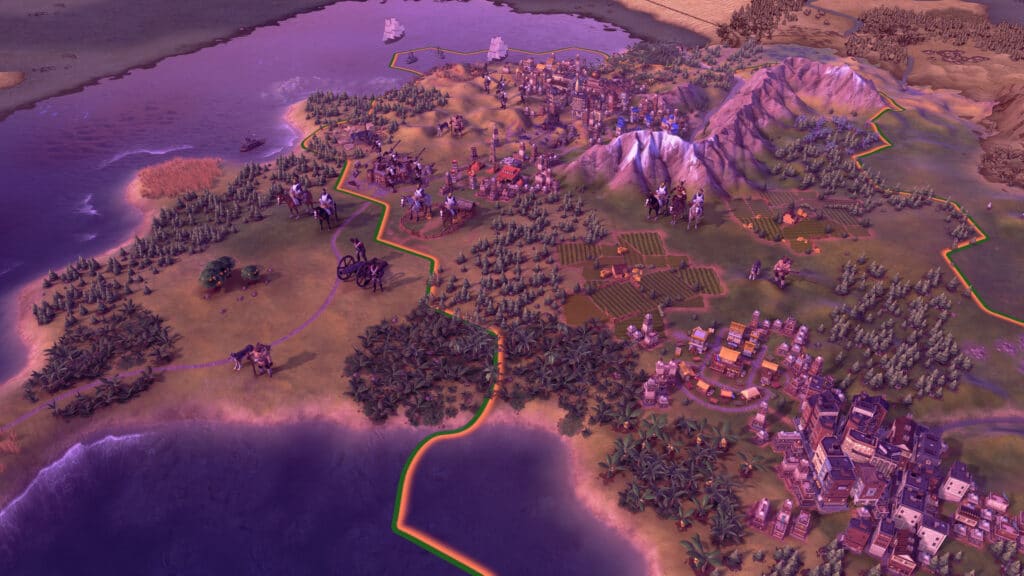 Platforms: PC, Xbox One, PS4, Nintendo Switch
Release Date: 21 October 2016
Developer: Firaxis Games / Aspyr
It took some time for Civilization VI to really join the ranks of its predecessors, but this is now the ultimate Civilization experience to have. With tons of civilizations to explore thanks to over 18 DLCs, beautiful visuals, and availability across multiple platforms, it's hard to go wrong with this. As usual, you'll have to research tons of technologies and engage in diplomacy that has a standing till your late game.
One of the biggest changes is how your cities expand across the map and how everything dynamically readjusts and reacts to your continuous expansion. There's a lot to take in, but thankfully, after so many entries, Civilization is accessible, and you can practically play at your own pace and even your own preferred style. Just be sure to get some sleep between your sessions.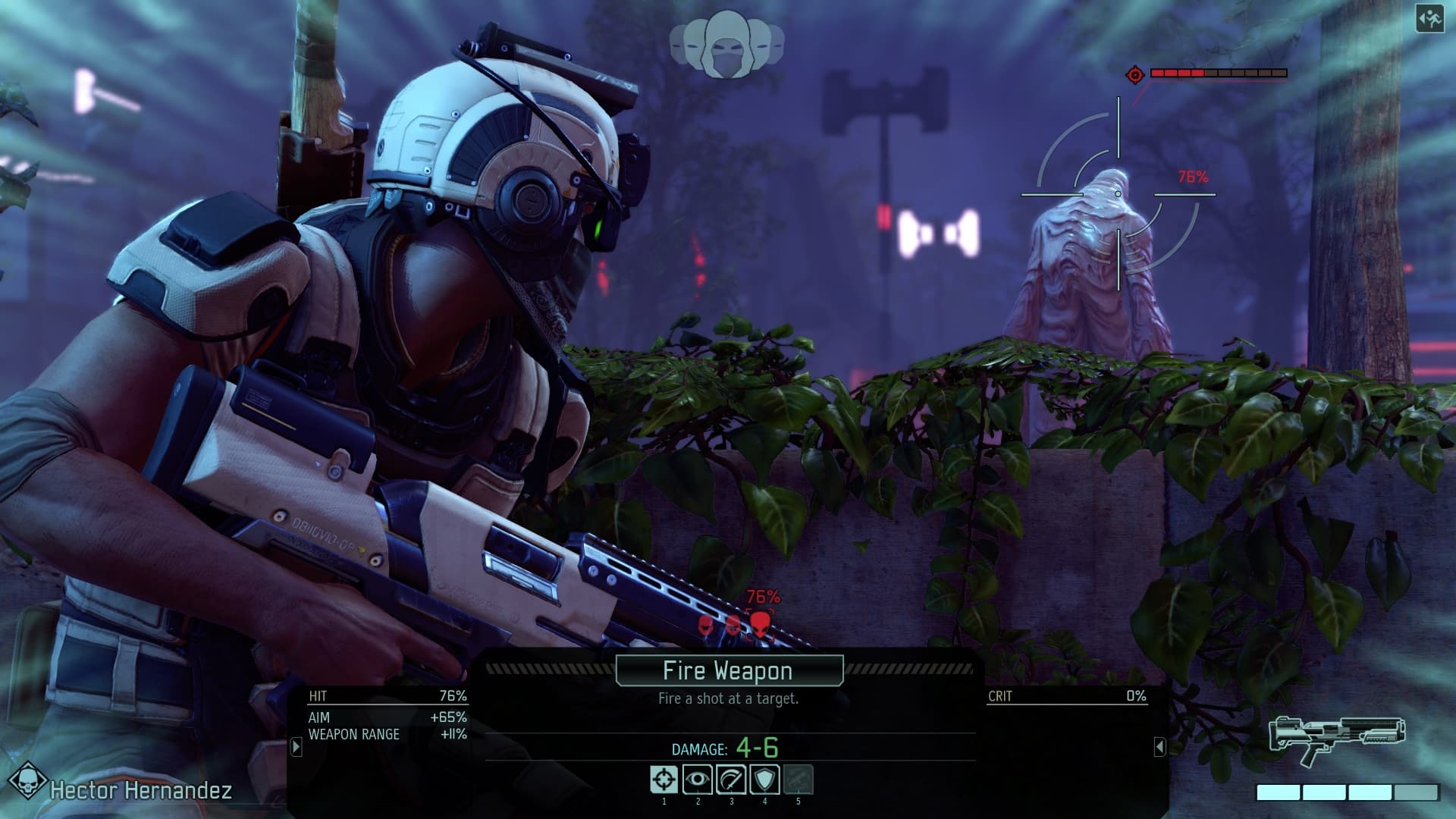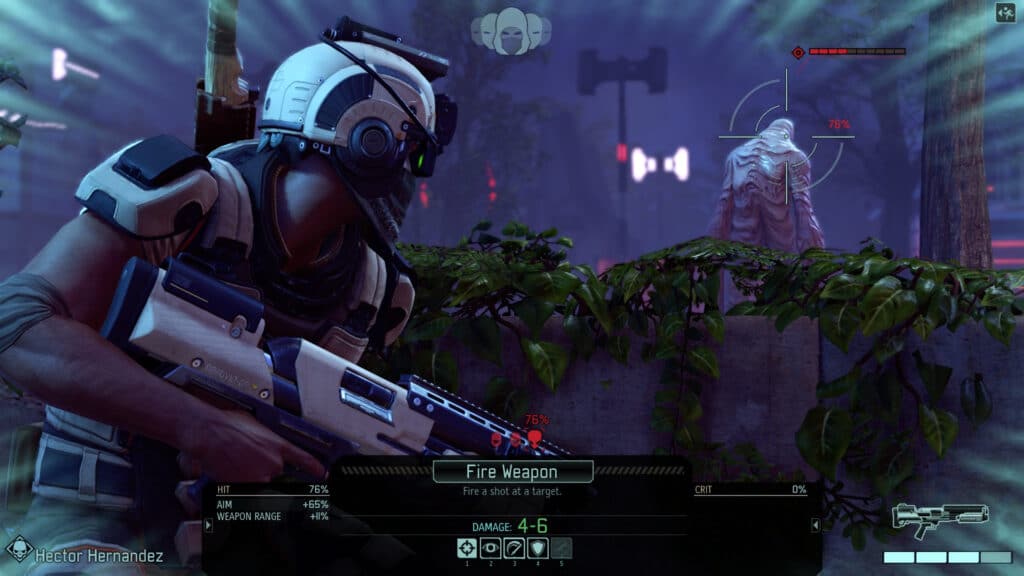 Platforms: PC, Xbox One, PS4, Nintendo Switch, macOS, Linux
Release Date: 5 February 2016
Developer: Firaxis Games / Feral Interactive
If you're looking for a tough challenge and a great tactical strategy, XCOM 2 was made for you. The sequel to the original brings a vast array of combat terrains with turn-based gameplay where players fight off alien invaders that don't hold back. The game takes the best parts of the iconic series and throws them into a mix with major improvements and great expansions to go with it.
While the first game tasked players with preventing an invasion, XCOM 2 tasks players with commanding the last forces left to fight off the enemy takeover already in motion. The added difficulty with the Permadeath in play holds great importance in every decision the player makes, making it a tough but easily one of the best strategy games of all time. Your choices carry weight in the overall fight against the aliens and have major consequences for the troops under your command. It's a fantastic title, with layers of strategy, management, and decision-making.
Conclusion
There you have it, some of the best strategy games you can currently sink an endless amount of hours in. It's a great time to be a strategy fan just because of the sheer variety in the market, and we hope some of your favorites made it to the list. What else do you think belongs here? Share your thoughts below.