Souls-like, a term most gamers have essentially become familiar with in the past decade. What started out as a masochist's fantasy ended up becoming the most in-demand gaming genre. This genre wouldn't be where it is today without the masterpiece that made it glorified in the first place, Bloodborne.
The vision set in motion by Demon Souls was refined to perfection as Bloodborne. It's hailed as a wonder by all who have played it, but that's a comparatively short list. The game is an exclusive title for the PlayStation 4, so most players remain deprived of its remarkable playability.
Recently, Sony has been making well-devised advancements aimed at the PC market. It all began when Horizon Zero Dawn, a game that developer Guerrilla Studio stated won't ever come to PC, came to PC. Later, the "Only on PlayStation" titles kept arriving on Windows one after the other.
God of War, Death Stranding, and Spiderman have already been slated for PC. A rumored Ghost of Tsushima port might be incoming too. Now, this begs the question, is Bloodborne to meet that fate? Well, that's what I'm going to let you in on.
There have been recent rumors that could suggest a possible port is in development. If so, that'll be a terrific outcome. Not just for the vast sea of PC gamers but Sony's financial gain as well.
Will there be a Bloodborne PC Port?
This would've been deemed a strange question couple of years back. But due to the recent upsurge in the porting of exclusive PlayStation titles, Bloodborne may soon be heading to PC as well.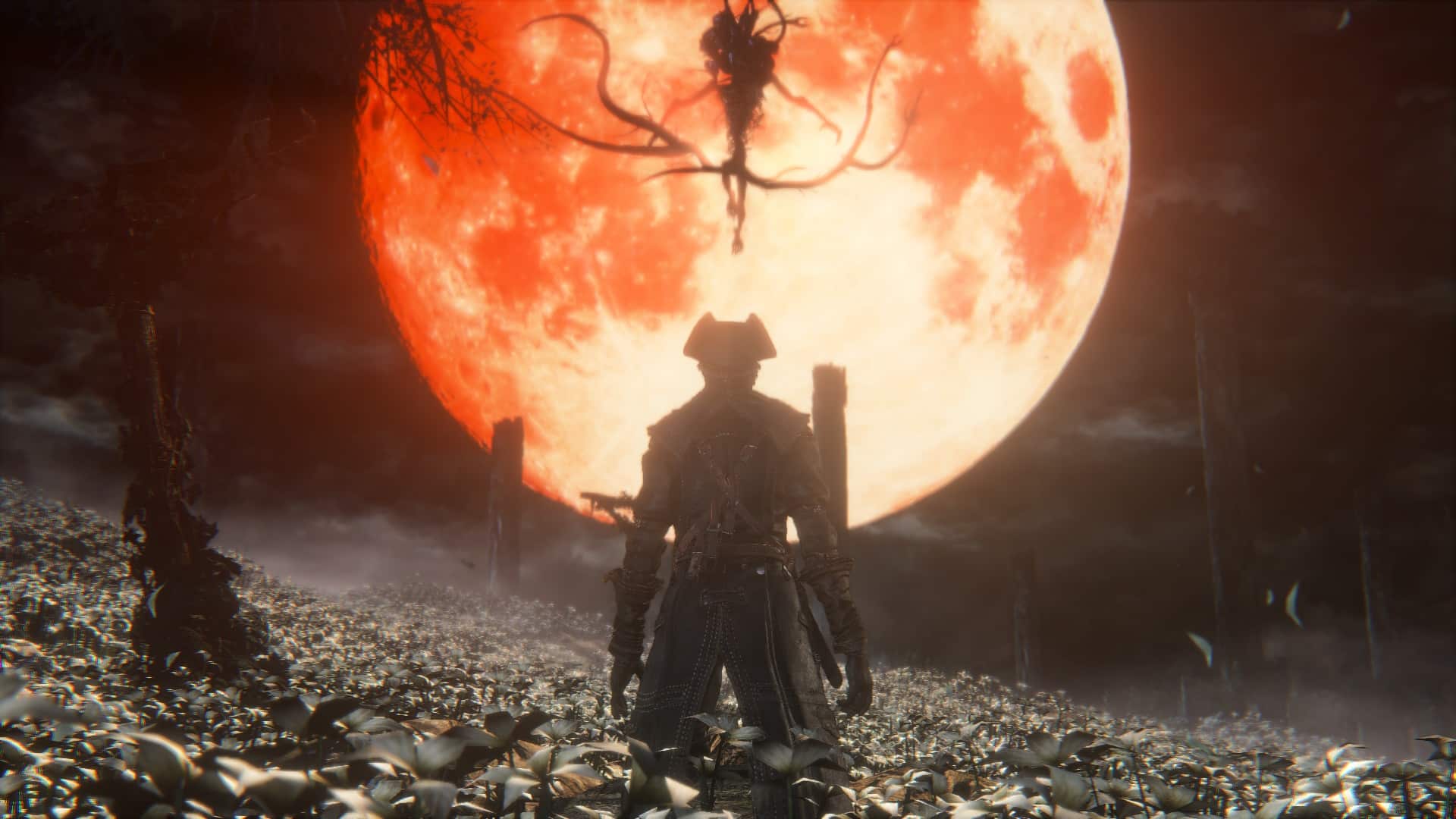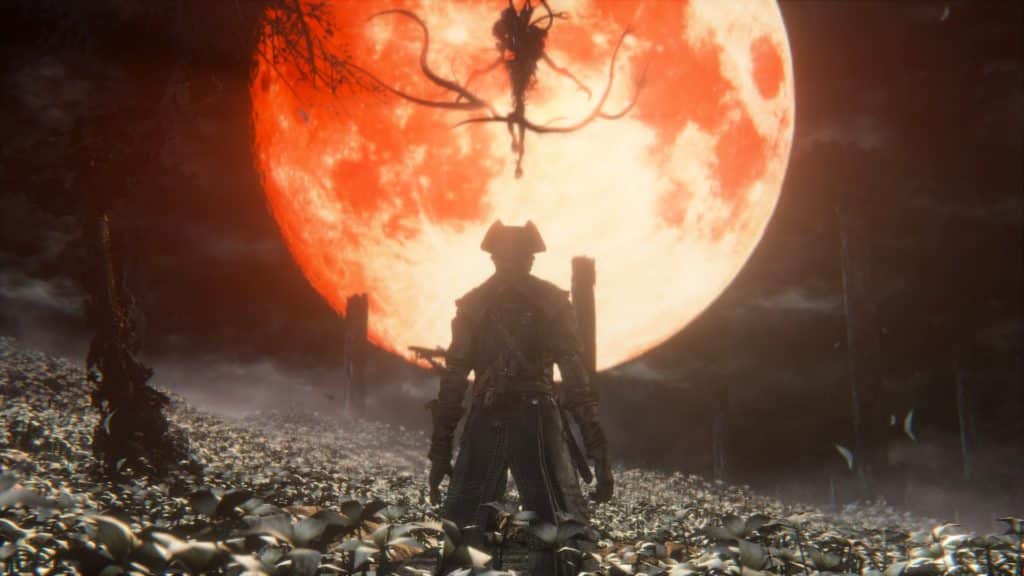 So what fanned the flames for the community to be hopeful in the first place? Well, there are two reasons. You'll find both disclosed below.
PS4 games were spotted coming to PC
Someone leaked a list of PlayStation exclusives that were headed to PC with Nvidia support on Medium. This was taken very nonchalantly at first. Within a few months, most of the listed games started getting PC ports, and so the Souls community got aboard the hype train.
Intriguingly, Bloodborne wasn't on that list. The games that were on that list seemed to be from the later half of the PS4 cycle. This happened to align with what Sony executives had said earlier in 2021.
Sony's statement On Bloodborne PC?
Jim Ryan, an executive at Sony had intriguing words to say when asked about future Sony PC ports. He stated,
"Particularly from the latter half of the PS4 cycle, our studios made some wonderful, great games."
"There's an opportunity to expose those great games[Exclusives] to a wider audience[PC]."
This was back in 2021, and since then as you know three exclusives have made their way to PC. With two more set to arrive later this year. The aforementioned quotes state that Sony is focused on games released during the second half of the PS4. Denoting that if a Bloodborne PC port happened, it'd take a while longer.
Bloodborne PC port Coming Soon?
It's technically tradition in the Bloodborne community that every now and then, a new rumor ignites. Though there have been plentiful recent speculations, nothing official has been announced by Sony for a PC port.
After being deceived regularly, the Souls community has been depressed as of late. Even many reputed leakers and journalists have lost all track when it comes to reporting about Bloodborne's arrival to PC. Just take a look below,
Does a Bloodborne PC Port Already Exist?
During the Xbox Expansion Podcast, industry reporter Jeff Grubb stated that FromSoftware's currently too busy to focus on other projects, especially Bloodborne. He further commented on the game's code.
He said that it was built in a way by FromSoftware that no other studio could just waltz in and make the necessary changes. So seeing a 4k/60fps port for the PS5, or for PC in general wouldn't be that easy. And presumably, that's why Sony is avoiding working on patching the game.
But in response, reputed insider Lance McDonald had much to say about the Bloodborne PC port:
Lance claims to have seen the port, which is certainly something pretty stunning to hear. Though it does make sense in ways that a simple patch that amps up the resolution and frame rate couldn't be that hard to make.
Still, as there's no solid evidence at the moment, we can't give you any more hope than that. Whatever may be the case, the game is a Soulslike masterpiece with an enormous fanbase, so sooner or later, we assume Sony will greenlight a sequel or a port for Bloodborne.
Again, all those who state for a possible PC Port never say it's a done deal. So to blame them isn't admirable. There have been other rumors stating that we might get a Remaster instead for the PS5. Appreciated, but not required. Fans would rather prefer a Port or sequel instead.
There was another circulating news back in 2020 that Bloodborne: The Hunter's Edition is in development. It was hoped to be a possible PC port or patch for the PS5. Sadly, that too was debunked soon after.
Bloodborne on PC will have many new features
The souls game works stunningly on the PS4. With the enhanced hardware of the PS5, a patch or remaster will be amazing to dive into. Still, the number of tweaking options available to you on PC is immeasurable.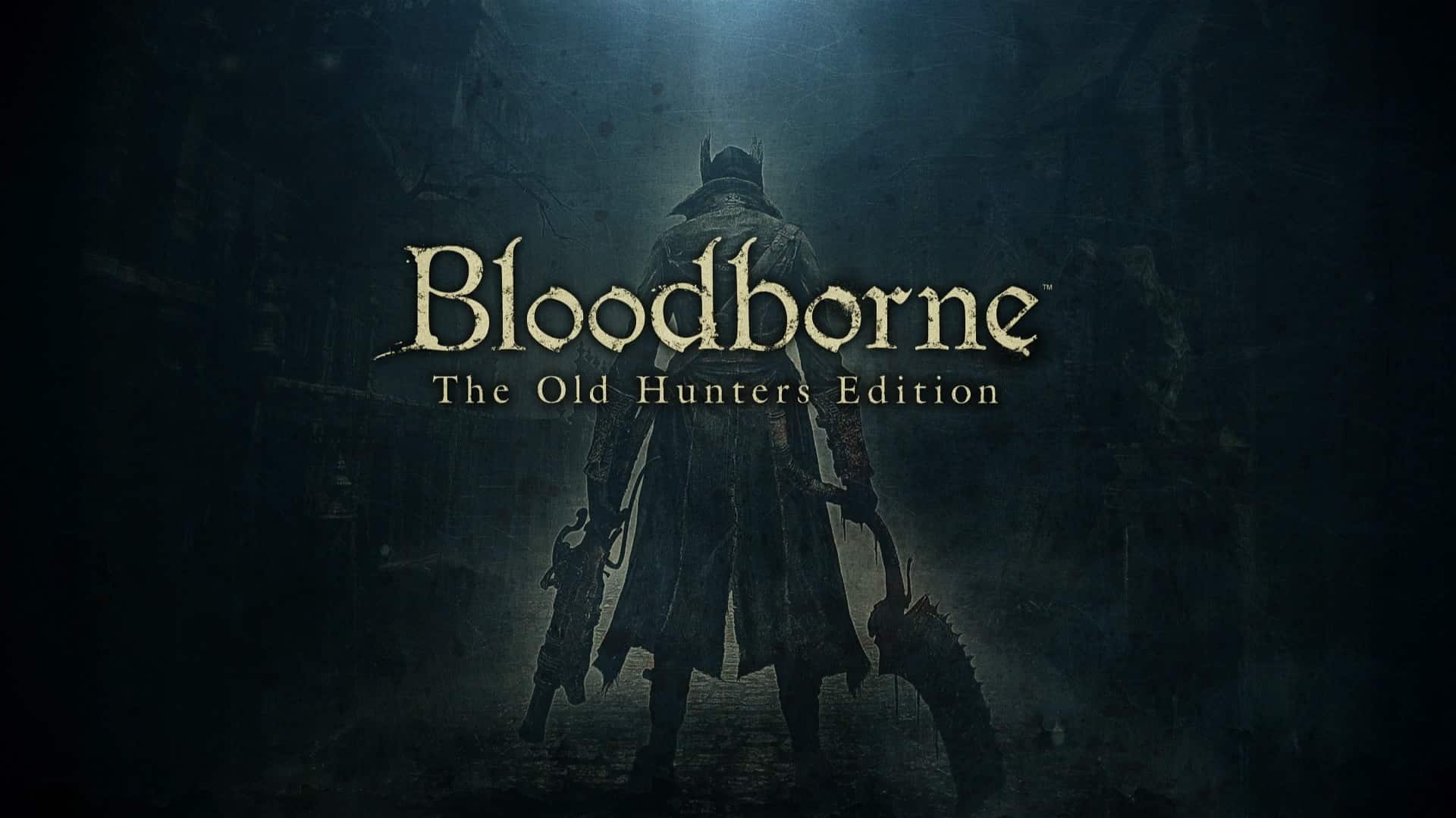 Yes, Elden Ring is hype, but that isn't where true passion for endless deaths manifested from. Bloodborne was where it sparked.
As soon as you pop into the game you land in the gothic and decrepit Yharnam. The surroundings give an eerie feel that most games just can't get right. Then you enter combat, you're frightened, but your body's pumping adrenaline at the same time.
The mechanics are smooth, the tone is dark, and the surroundings compliment that in a beautiful way specific to Bloodborne. You die repeatedly, but From meticulously plans it in a way that keeps you hooked. It's no wonder how good this game would be on PC, especially at 60fps.
Getting a PC version would manifest a lot of creativity. We might get tons of humorous mods, like The Hunter having bubble guns, or the enemies being Shreks! You can let us know below if you've got any wilder ideas.
Bloodborne PC Release Date
There has been no official statement by Sony concerning a Bloodborne PC port. But as so many PlayStation exclusives are being added to the Steam library, you can expect a PC port to soon follow.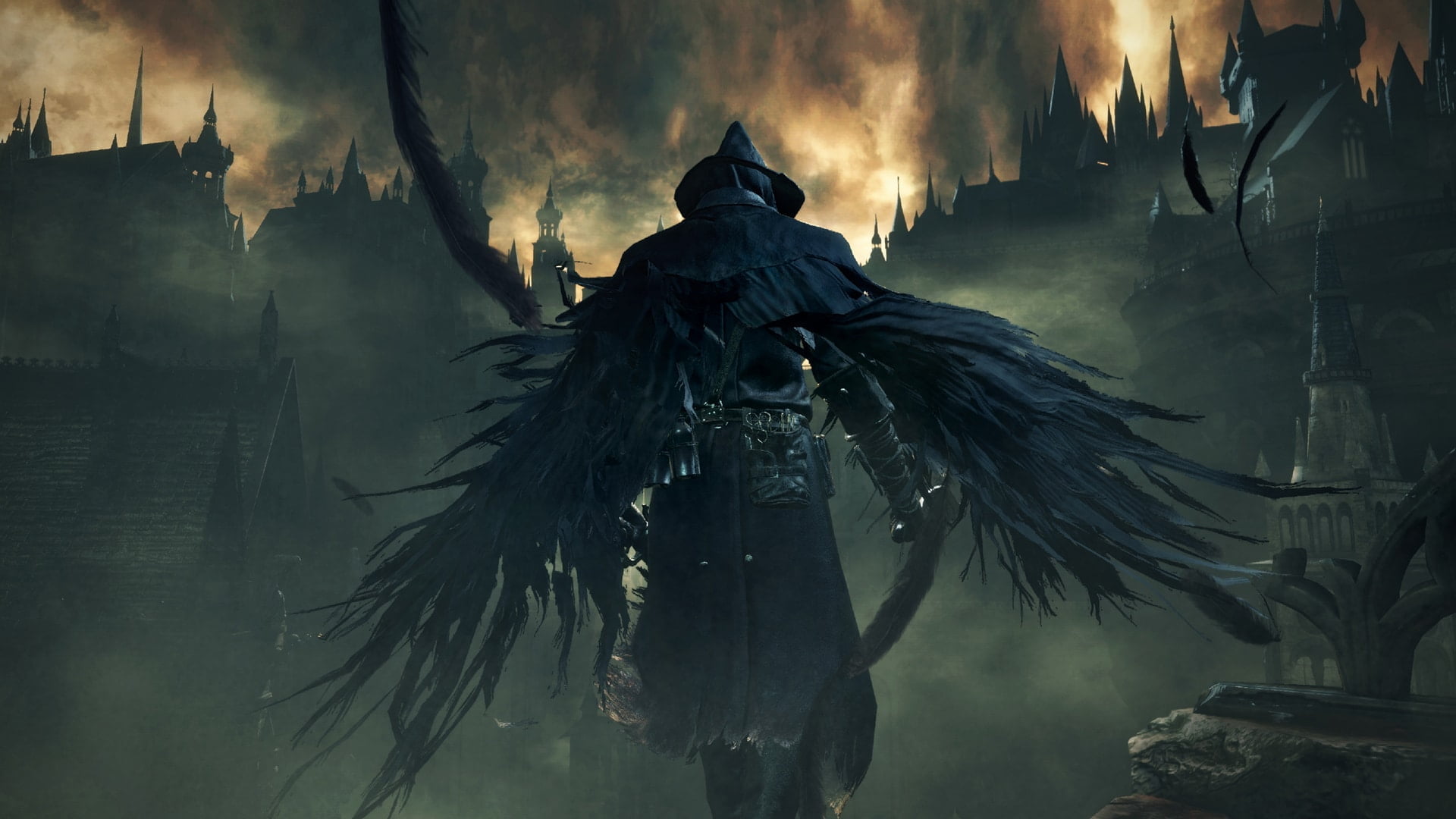 You might've never believed this at first. But if you thought hard on it, exclusives no longer being exclusives would've presented itself as a viable possibility. There's a ton of potential in the PC market, and Sony knows that.
Bloodborne 2 paired with a PC port
We know that FROMSOFTWARE is currently working on Armored Core 6, as well as DLC for Elden RIng, but it's possible that a Bloodborne sequel is in the cards with Sony, which owns the IP. They've already done three Dark Souls titles with Bandai Namco, and PlayStation published the Demon's Souls Remake with Bluepoint as well. Sekiro 2 is possible, but the timing for a sequel to the Yharnam world couldn't be better.
The gory adventure has been out for over 7 years now, and the community is still alive. To release a PC port paired with a Bloodborne 2 exclusive announcement would drive PS5 sales by tenfold. That would be a devastating strategy by Sony, and a welcomed one.
Keeping From's schedule in mind, there's a ways time before a sequel comes out. Also, taking From Software's history into perspective, their next game should already be in pre-production stages.
They have released four Triple-A games for the PS4. You won't find many other studios capable of the same feat. So you should expect to see Bloodborne 2 a few years from now, if at all. As for the PC port, it'll most likely be headed your way in Q3 2022.
What's the Bloodborne PC PSX Demake?
Did you want Bloodborne on PC? Well, you got it! It isn't technically what you had in mind though. The PC version is a fan-made indie reimagining of the game on PS1. It takes 6 hours to beat and has a grim pixelated art style to match the original's vibes.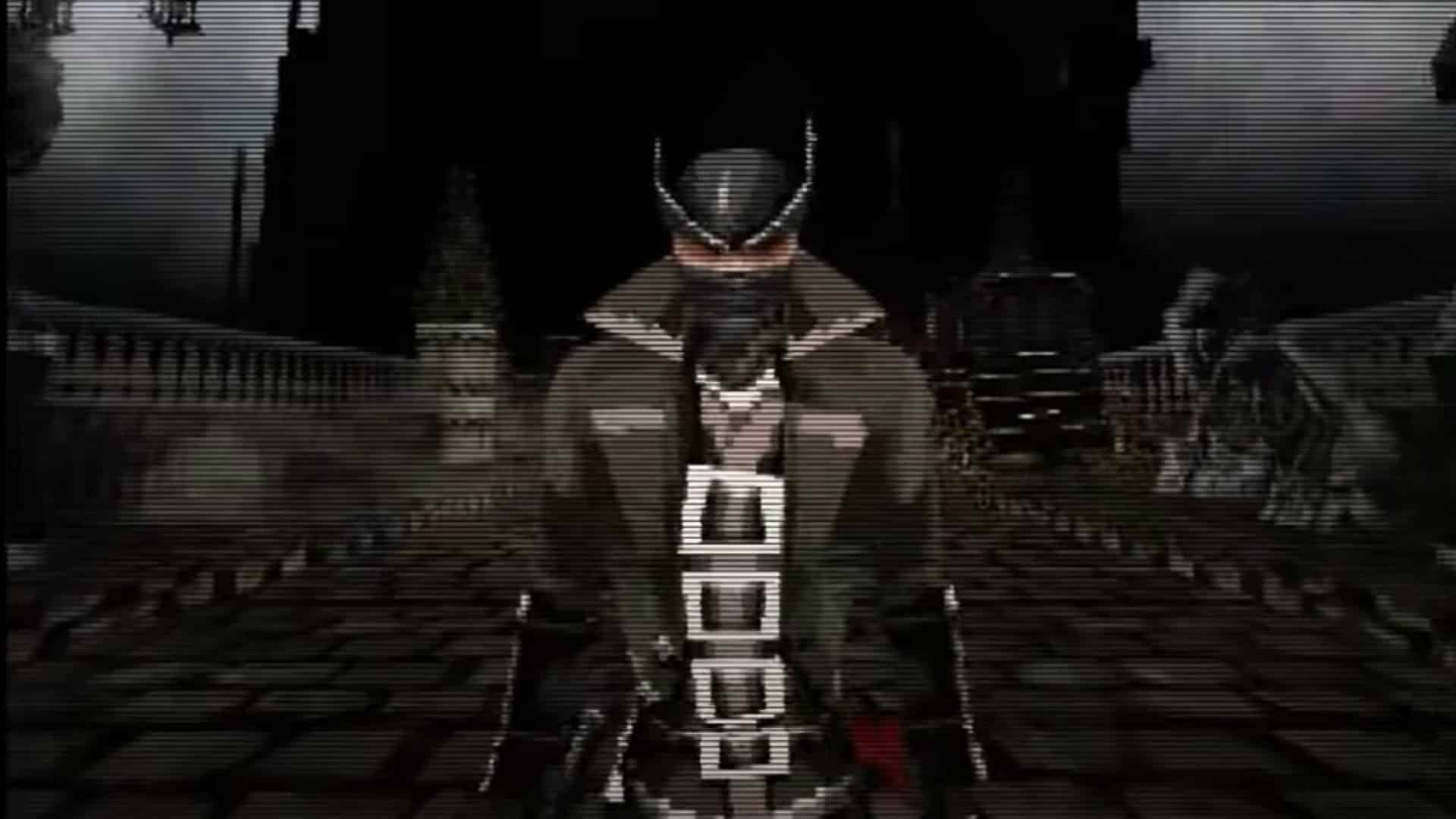 To say that From Software has a massive audience is an understatement. They've mentored a cult following by creating the Souls genre. That's why recently, Lilith Walther, a die-hard fan gave it her all to make a Bloodborne PSX demake.
You can download the game absolutely for free, here.
That's not all. There are even multiple Twitter accounts that have been posting daily for years about a PC port.
They cover all the updates, and news surrounding a possible porting. And if there isn't any to report, you can see them tweet that another forsaken day has passed by without the Yharnam world on PC.
Is Bloodborne Playable on PC Through the New PlayStation Plus?
Yes, Bloodborne is playable on PC via Cloud Streaming. Keep in mind, though, that you'll be needing a PlayStation Plus Premium membership which comes at $17.99/month.
Recently, Sony redesigned its PlayStation subscription services. This was essentially done to combat the ever-growing competitive threat posed by Xbox's Game Pass.
It was playable before through PlayStation Now, which came in at $9.99/month. It offered Cloud Streaming as well as a unique catalog of downloadable PS4 games. Unfortunately, after the recent tier system installment, Sony has amped up that price tag.
All those PC players who were previously paying $9.99/month, will now have to cough up a whopping $17.99/month. Yikes, you're better off buying a PS5.
How to play Bloodborne on PC?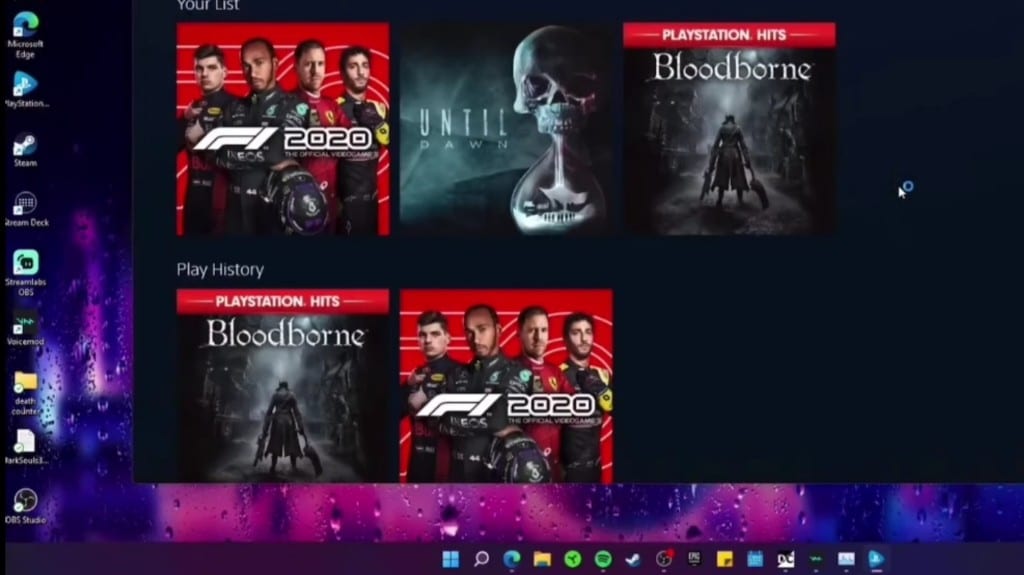 Here's how you can stream the game on your PC,
Purchase a PlayStation Plus Premium membership at the official Sony Store.
Download the PlayStation Plus app on your PC.
Log in to your PlayStation account while in the app.
Connect your PS4 controller via Bluetooth, or USB cable to your PC.
Search for Bloodborne in the app library.
Press stream and you're good to go!
Bloodborne PC: System Requirements
Here are the speculated PC requirements for Bloodborne, based on the emulated performance of the original Bloodborne:
Minimum Requirements
Processor: Intel Core i3-2100 3.1GHz or AMD FX-6300
RAM: 4GB
Graphics card: NVIDIA GTX 750 Ti or AMD Radeon HD 7950 (DirectX 11 compatible)
Integrated graphics: Intel Core i5 Intel HD graphics (Gen 4)
Game installation size: 25GB
OS: Windows 7 (64-bit)
Recommended Requirements
Processor: Intel Core i7-37704 3.4GHz or AMD FX-8350 or better
RAM: 8GB
Graphics card: NVIDIA GTX 970 4GB or AMD Radeon R9 290X (DirectX 11 compatible)
Game installation size: 25GB
OS: Windows 10 (64-bit)
Bloodborne Remastered: Speculated PC Requirements
If FromSoftware is planning to release a remaster-based port, then the story changes by a fair bit. We're speculating you'd need the following at the very least in order to successfully run it:
OS: Windows 7 SP1 64-bit, Windows 8.1 64-bit, Windows 10 64-bit
Processor: AMD FX 8150 3.6Gz or Intel Core i7 2600 3.4GHz
Graphics: NVIDIA GeForce GTX 750, ATI Radeon HD 7850
DirectX: Version 11
Memory: 8GB
Free hard disk space: 50GB
Network: Broadband Internet connection
Is Bloodborne PC Going to be on Steam?
Sony has already made serious advancements in expanding its Steam library. It's certain that if Bloodborne receives a PC port, you'll find it on Steam. But if Epic Games were to sign an exclusivity deal, then that would be another story.
It's highly unlikely that you'll see it coming as an Epic Game Store exclusive. The Epic Game Store does not have even a single From Software game in its collection. So to imagine a PC port coming to it exclusively would be bonkers.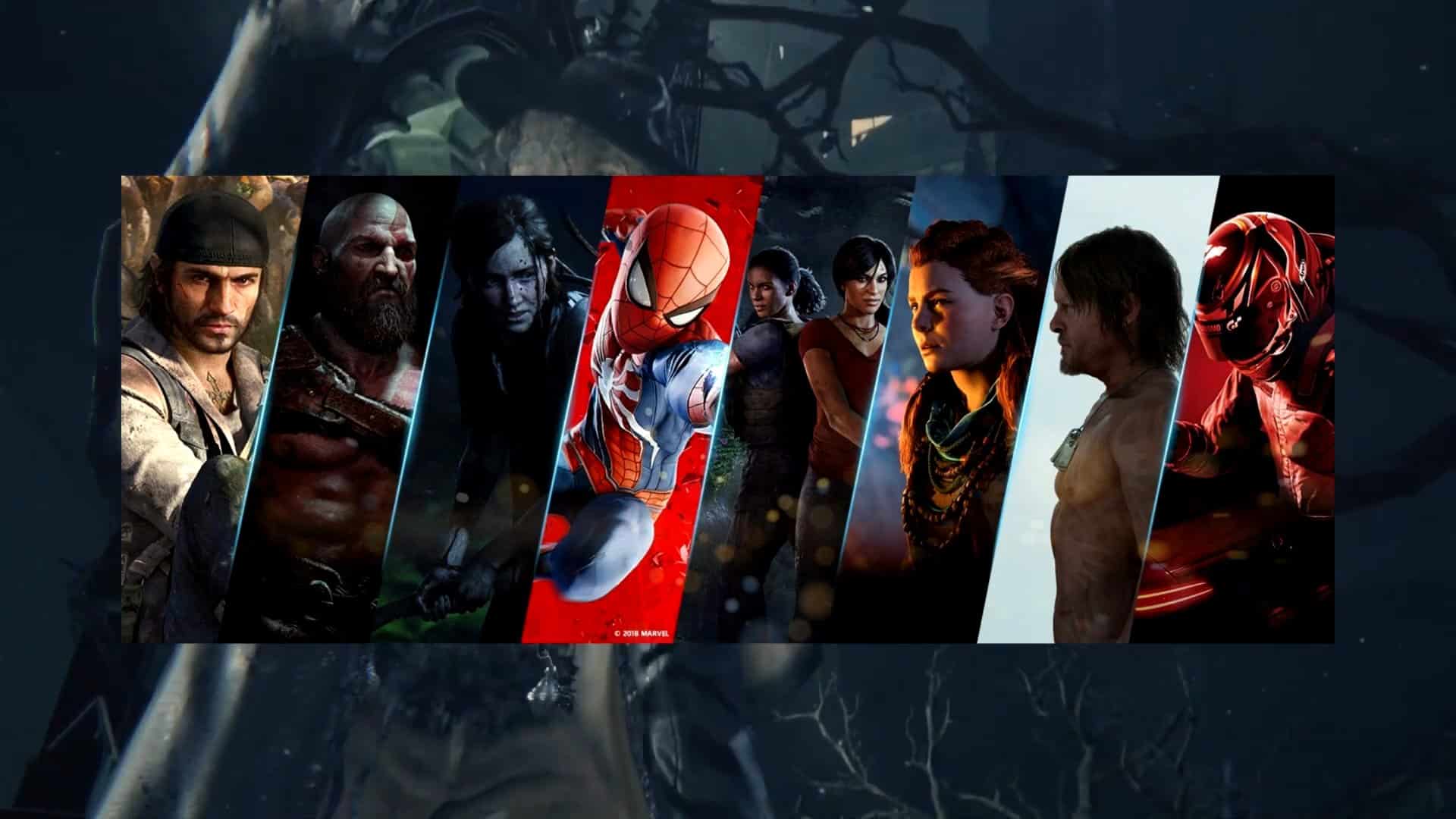 Sony's been eyeing out the PC market for quite a while now. Seeing so many "Only on PlayStation" exclusives coming to life on PC has stirred the imagination. Spiderman, God of War, and Horizon Zero Dawn are already on Steam. So who's to say Bloodborne won't be joining them?
Soul fans should keep a viable PC port in the back of their minds. You might not get to see an official announcement until mid-2023 as Spiderman's releasing in August 2022.
I'm speculating Ghost of Tsushima to follow up on next. So the Bloodborne community will likely have to hope for the best till next year. I'll keep this post updated if any official announcement happens. Still in the mood for mayhem? Check out all things Elden Ring, here.