Elden Ring hit shelves earlier this year, and within a few months, it flew past the 15 million copies sold milestone. But this isn't exactly where the hype for Soulsbourne games began. The genre was indeed kick-started in 2009 with the release of Demon Souls, but the franchise that put this now crowded category on the radar of gamers was Dark Souls.
It's been over 6 years since FromSoftware released the third entry of the series. And now, with the Souls name becoming more prominent than ever, what're the chances of us getting Dark Souls 4? I'll be honest with you; the probability seems slim. Hidetaka Miyazaki, FromSoftware's President, creative director, and scriptwriter, already dimmed hopes for a sequel back in 2015 but more on that later.
Now that Dark Souls 3 has collected ample dust, it might be time for the next installment of the franchise. So here's a quick dissection of everything we know so far about Dark Souls 4.
Will There Be A Dark Souls 4?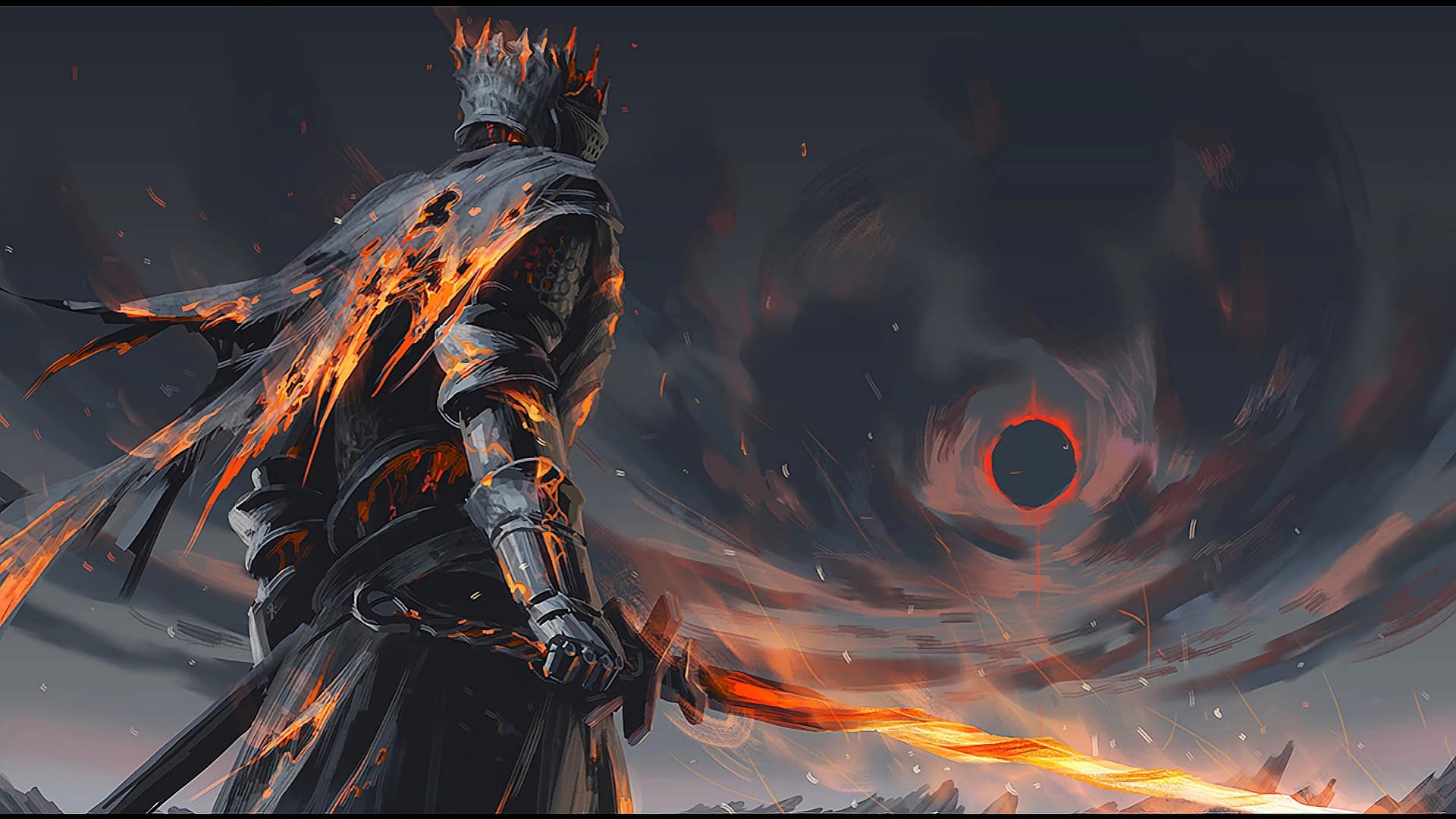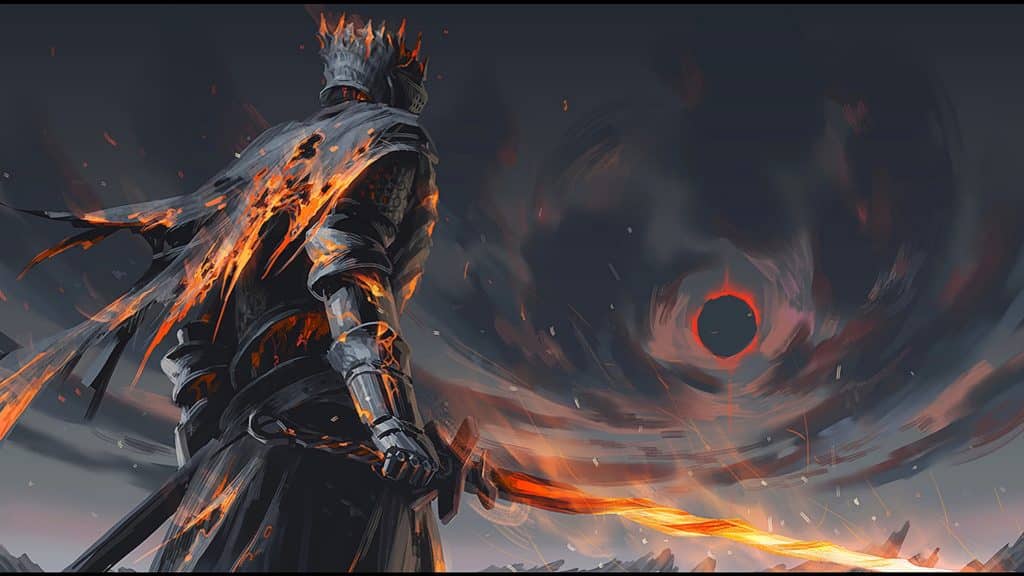 Considering how successful the Dark Souls franchise is, and how it defines the state of its genre today, it doesn't seem likely that FromSoftware's going to simply forget about it. Instead, I think that the legacy laid out by Dark Souls franchise will echo throughout their future games.
When Elden Ring was announced, nobody knew what to expect. But with the game out now, it's undeniably a sort of spiritual successor to the Dark Souls franchise. The traditional gameplay, the brutal boss fights, and the mind-boggling lore all hallmarks were reprised in Elden Ring.
To be honest, FromSoftware did all it could with the Dark Souls universe. The Lords of Cinder, their history, and the world all seem complete. Can the multiple endings of the last game lead to new lore opportunities? Definitely, but as far as the story of the First Flame was concerned, it's come full circle in many ways.
So no, I don't think FromSoftware will consider making Dark Souls 4. Working on newer projects allows them to tailor stories not hindered by previously cemented concepts. And that's likely the reason why they opted for creating games like Sekiro: Shadows Die Twice.
Miyazaki's Take on Dark Souls 4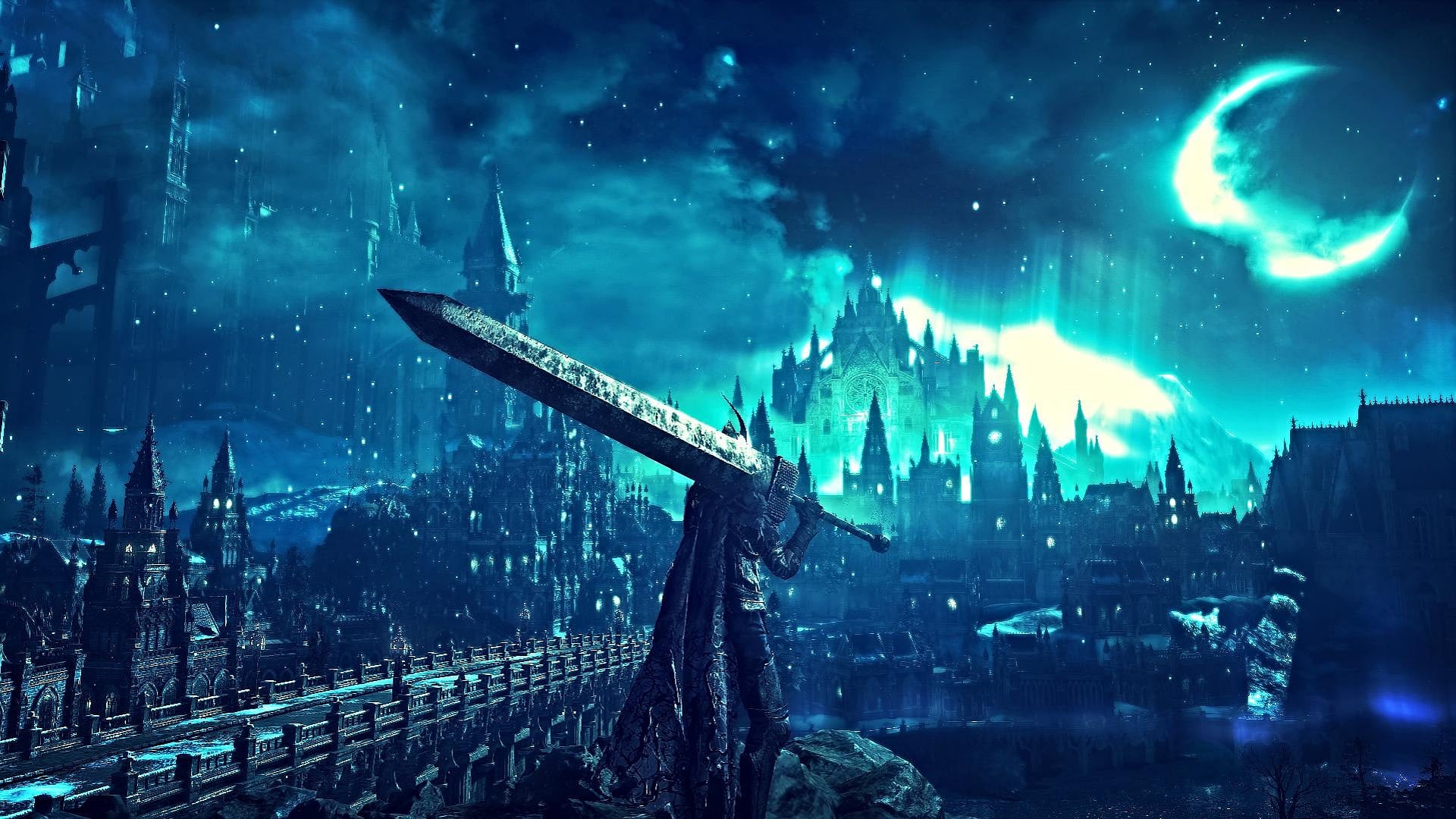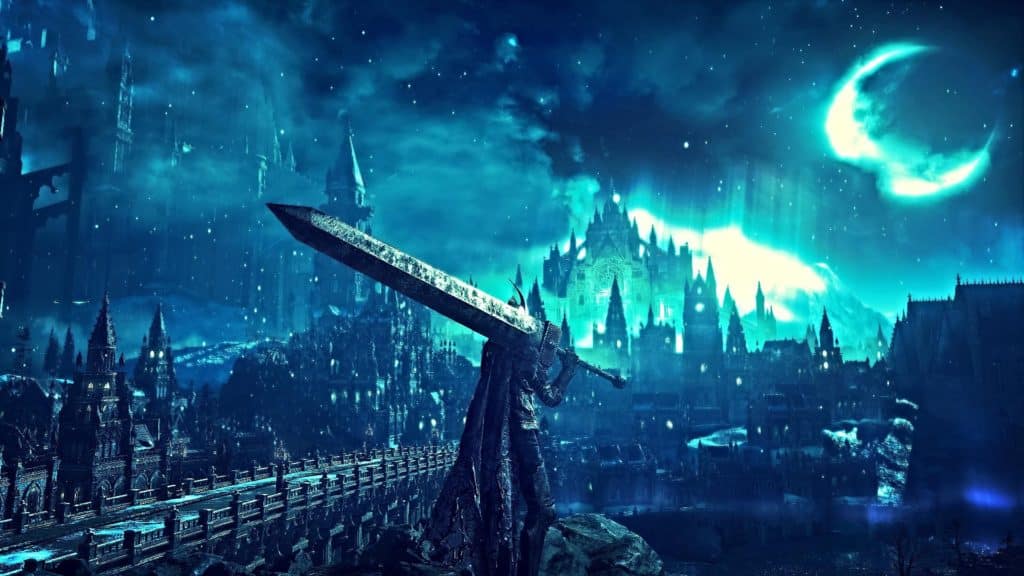 During an interview with Gamespot in 2015, Miyazaki talked quite a handful about the future of the franchise. He said:
"I don't think it'd be the right choice to continue indefinitely creating Souls and Bloodborne games"
And that aged pretty well. This might also be a factor in considering why you haven't seen any efforts by FromSoftware at porting Bloodborne to PC, apart from the Sony exclusivity label.
"I'm considering Dark Souls 3 to be the big closure on the series. That's not just limited to me, but FromSoftware and I myself together want to aggressively make new things in the future."
But that was in 2015, and the release of Dark Souls 3 was the brightest in the franchise. And even though Miyazaki displayed concerns about the game not being innovative enough for veteran players, the third entry was the most successful one in the series.
Still, the fact remains that pursuing newer IPs will certainly help them draft even better stories.
Dark Souls 4 Release Date
Sadly, no official release date for Dark Souls 4 has been revealed by FromSoftware. The game doesn't seem to be in development as of right now, and unfortunately, you might not see the series return anytime soon. At the earliest, we'd say you could hope to for Dark Souls 4 to arrive sometime in Fall 2026.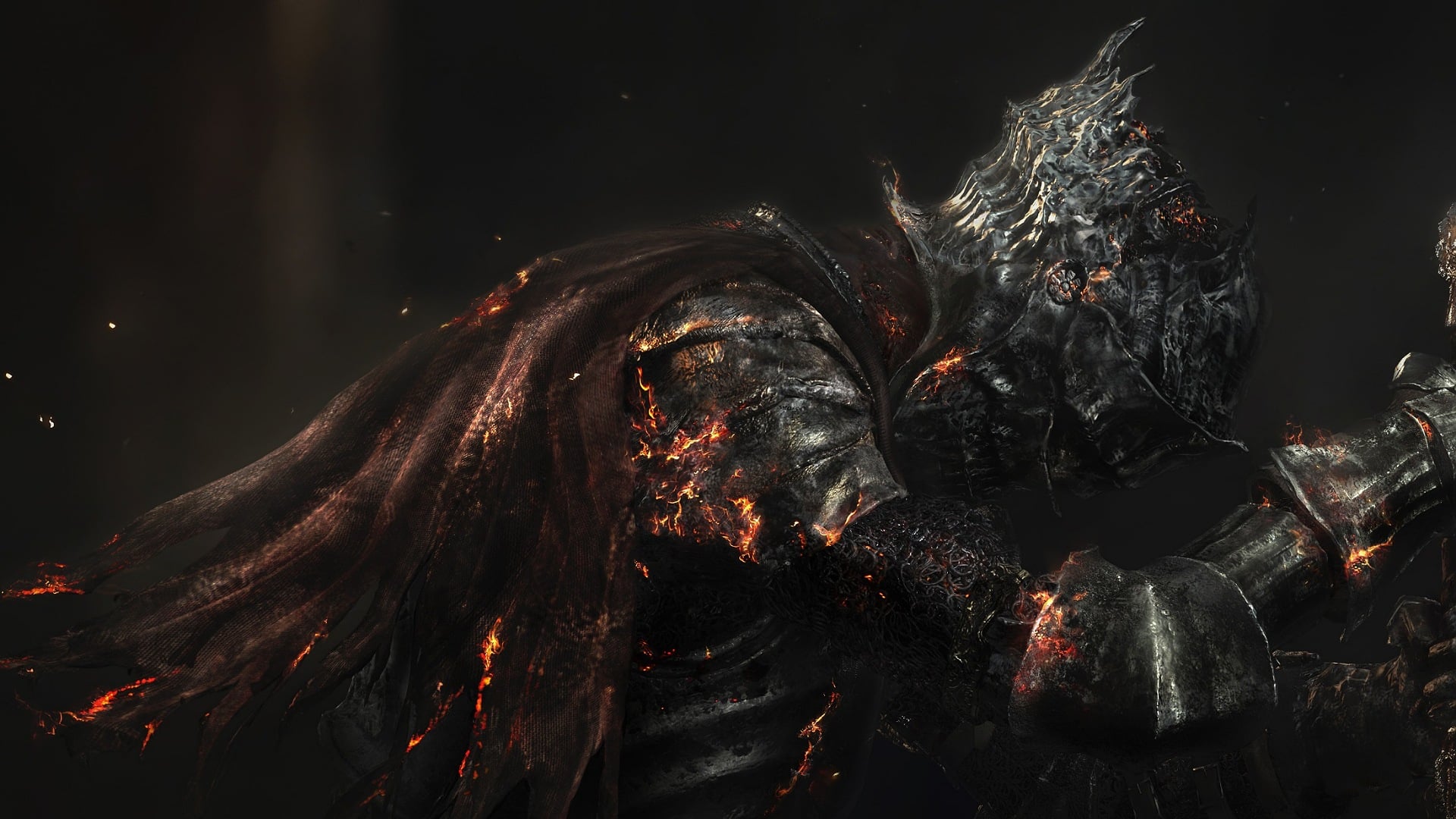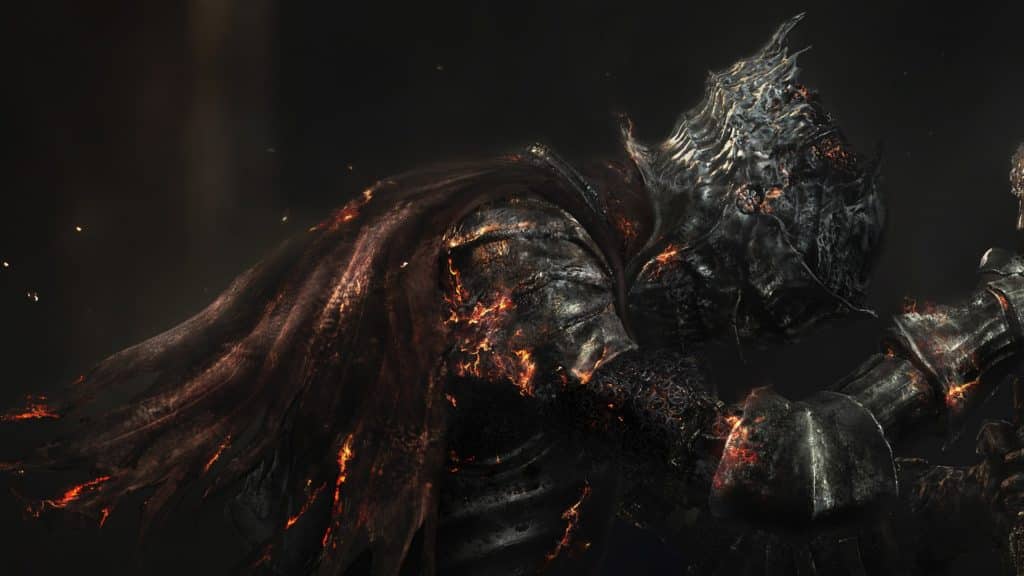 It's been a couple of months since Elden Ring hit gaming rigs worldwide. FromSoftware hasn't revealed any plans to follow up with DLC anytime soon, but they aren't known for having the greatest announcements. They just make a game, tell barely anything about it, and then release it soon after a trailer or two.
If DLC support was to arrive for Elden Ring, then that's what they'd be working on right now. While the marketplace for rumors about Dark Souls 4 remains as dry as ever. There are a few other reports that might pique your interest.
What's FromSoftware's Next Game?
In his last interview with 4Gamer back in 2018, Miyazaki said FromSoftware had 3.5 titles in development. Those turned out to be Sekiro, Elden Ring, and the VR game Déraciné. While in an interview earlier this year with 4Gamer, Miyazaki answered a ton of burning questions.
On being reminded of the third game he hinted at back then and if it was still being worked on, Miyazaki replied:
"Yes, it is. We are in the final stages of development."
Could the Mystery Game be Dark Souls 4?
Unfortunately, it isn't Dark Souls 4. According to a recent sighting by a Reddit user, it seems the official developer website is displaying the title "Armored Core". Armored Core is one of FromSoftware's biggest and earliest franchises, spanning over 15 games.
It's almost been a decade since the studio had anything to utter about Armored Core. Considering how successful FromSoftware has become now, it might be possible they want to rework projects that laid out their foundation. And even though Dark Souls 4 might not come to fruition, it'll be a blast having a new entry into the much-adored mecha shooter franchise.
Will Dark Souls 4 be Released on Switch?
Back in 2018, when Dark Souls: Remastered came out for the Switch, it got everyone really excited that, finally, it was time for the Nintendo boys to shine. This was the first Nintendo release of a Dark Souls game. It got everyone thinking that if we can get this, there is also a chance we will get more in the future.
When Elden Ring came out in 2022, fans once got excited that maybe this time again, they would be able to enjoy a souls game on their favorite handheld console. But they were left high and dry yet again, but FromSoftware had its reasons.
Much like its other siblings, Elden Ring is a tad too much for the Switch. The game has an insanely large map, high-end visuals, and so much more that it was highly unlikely that Nintendo's Starchild, aka the Switch, would be able to handle it, considering it was barely able to run Dark Souls: Remastered at 60 FPS. Maybe if Nintendo decides to beef up their spec then we can expect more titles like Dark Souls 4. Otherwise, this is all we have for now.
Dark Souls 4 Trailer
Currently, no official trailer for Dark Souls 4 exists, but there are tons of fan-made homages that feel close to the real deal. One, in particular, seems astonishing. The trailer features montages of different reels displaying what the game could look like if built in Unreal Engine 5, and I must say, the visuals are nothing short of amazing.
There's basically no significant news concerning Dark Souls 4 for you to hold on to, except this super amazing concept trailer by Enfant Terrible. The trailer is a solid mashup of all three Dark Souls games reimagined. Stunning glimpses of areas from the games seem incorporated into one idea, working perfectly.
Well, that about wraps it up for all news pertaining to Dark Souls 4. By the looks of it, it doesn't seem that FromSoftware will continue the series further, for now at least. But even though hope feels like a rare commodity, it's entirely possible that the series may someday return. As we scour the internet looking for more information about Dark Souls 4, here are a few things just as hard that'll surely leave you raging.