Three years later Death Stranding continues to be a game widely disputed over. Some still can't wrap their head around the "Strand genre" pioneered by the legendary Metal Gear Solid franchise creator Hideo Kojima. While others have reiterated their thoughts of it being a bland work by stating it's good in more regards than initially perceived.
Nevertheless, Kojima's game, or rather Kojima himself as you know, has a wide enough support for his ventures throughout the Studio's lifetime. With enough rumors and not enough official announcements spreading, there's one question that's being teased. When's Death Stranding 2 going to release, and what's the deal with Kojima's Project Overdose?
On one end Norman Reedus (Sam Bridges) has seemingly leaked Death Stranding 2. And on the other hand, Xbox seems to be cooking something peculiar with Kojima Productions. A lot of tidbits are available on the internet hinting towards the Strand-type sequel. So here's a glimpse at everything we can tell you about Death Stranding 2 and its release date.
Kojima Productions Is Working on Death Stranding 2
Death Stranding is definitely in development at Kojima Productions. Norman Reedus allegedly confirmed that Death Stranding Part 2 is officially in the works while being interviewed by Leo in mid-2022. As he was talking about the process of motion capture, and other technical aspects involved in the making of the game, he let it slip that they're already neck-deep in developing the sequel.
"then the game came out, and it just won all these awards, and it was a huge thing, so we just started part two (Death Stranding 2) of that."

–Norman Reedus while talking to Leo
He further talked about the acting work taking him nearly three years to complete. And by the looks of how he said that they "just started" part two of that after the game received high praises, it seems like it's already been a few years since Death Stranding 2 has entered its development.
Yay, so Norman Reedus and the amazing Fetus will be returning to complete their jog. What supports this slip-up, even more, is the fact that Hideo Kojima tweeted these fascinating photos just a few hours later of the leak:
In one, Kojima is acting as if he's about to hit Norman as a punishment for something….. spoiling the sequel reveal to be accurate.
Death Standing's Reception
The first glimpse of Kojima's Death Stranding universe was at E3 2016. That's right after Hideo parted ways with Konami just when Metal Gear Solid 5: The Phantom Pain was fresh out of the oven. Kojima also won the industry icon award at the Video Game Awards that year, so hype for his next project was through the roof.
You know how that ended, though. Death Stranding's reception was a hotchpotch of reviews calling it generation-defining or utterly irredeemable. That aside, the game has now sold over 5 million copies in total from its PS4 and PC debut. And that in the end mattered, as Sony was able to generate enough profit to even give the speculated go-ahead for Death Stranding 2.
Kojima Is in Cahoots With Xbox
While we were waiting for Kojima Productions' next PS5 exclusive AAA title reveal, Hideo unexpectedly popped up as a part of the Summer Game Fest's Xbox showcase. You might've guessed it already, the studio's rumored Xbox collaboration game is Project Overdose.
Though Kojima didn't confirm that in his SGF cameo, he did say it's based on Microsoft's Cloud technology and that it'll take some time before the game is playable. He did also mention that it's a totally new concept, so no Death Stranding 2 for Xbox.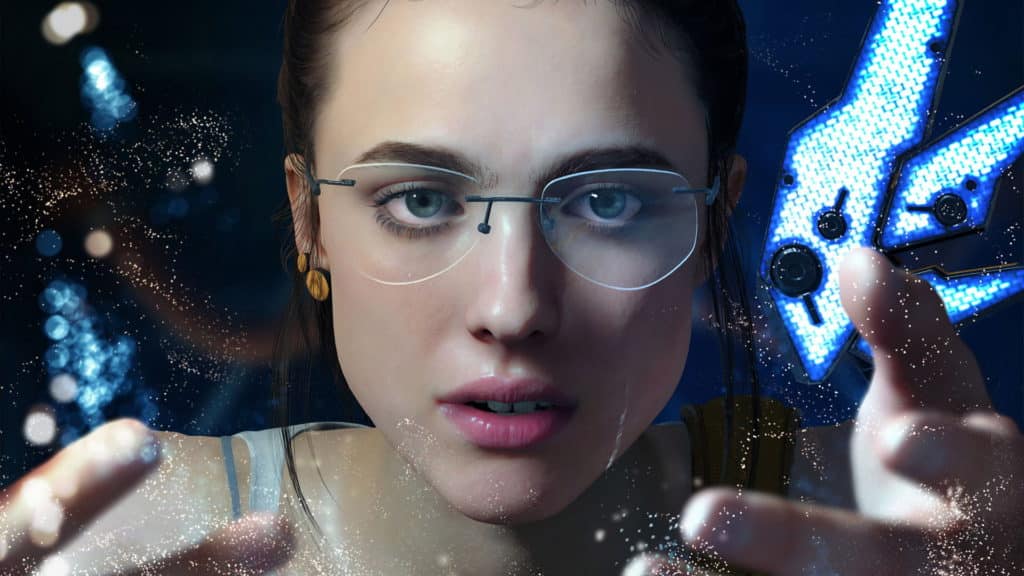 It might not be what you were waiting for but the rumor is that Margaret Qualley, who played Mama and Lockne in Death Stranding, is somehow related to the project. As we said, there's nothing much available other than sparks of speculation and Kojima's SGF appearance to go on, so we can't tell you whether she's the lead character.
Death Stranding for PC Game Pass
The bond between Xbox and Kojima Productions has been strengthening as of late. Particularly with the shocking announcement that Death Stranding is heading to Xbox Game Pass, well almost, as it's just for the PC version of the service. But who knows, it may even arrive on Xbox consoles further down the line.
Presently, the impression is that Death Stranding Part 2, or simply 2, is well under development as a PS5 exclusive. Whereas Project Overdose is supposedly an Xbox-exclusive horror title. Which we presume is based loosely on Kojima's desire to make a game in that genre since his Silent Hills project got scrapped.
Overdose is likely in early development, so you shouldn't expect new updates for it to drop anytime soon. While as for Death Stranding 2, considering that Norman Reedus said the game's well underway over in Japan, it is allegedly the next video game the studio plans on releasing.
Death Stranding 2 Rumors
Recently, Insider Gaming reported that ResetEra user Dusk Golem, a well-known industry informant, revealed that Death Stranding 2 is in production. He further added to that by saying its code name is "Project Ocean", and that the game was greenlit years ago.
As for why "Project Ocean", it could be possible that's what Death Stranding 2's traversal mechanics are aiming to conquer next.
Besides that rumor, Kojima's been making some cryptic tweets recently. Specifically, he's posted many images of a silhouette of someone. That eventually turned out to be Elle Fanning, an American actress.
A new visual Kojima revealed says "A Kojima Productions Game x Elle Fanning". There seem to be two possibilities right now. Either Elle is working with Kojima on Xbox's Project Overdose or she's playing a grown-up Louise in Death Stranding 2— something we've discussed down below.
The tweets point towards three questions, "Who, Where, and What". The "Who" seems to be Elle. The "Where" is going to be what Kojima will reveal next, and we think it'll be The Game Awards being held in December 2022. Whereas the "what" will be Overdose or Death Stranding 2, so it looks like we'll have to wait a bit.
Death Stranding 2 Release Date
Currently, there's no official release date for the game. It's been over 3 years since the original game came out. And we expect an announcement for the next installment to head our way soon. For now, you can expect Death Stranding 2 to release sometime during Fall 2024.
Death Stranding was announced fairly quickly after the Kojima and Konami split. And a couple of years after MGSV, the game hit PS4 consoles worldwide. Making that more than three years since the walking simulator has been up for grabs.
The studio has been tight-lipped about any new announcements. But taking what Norman Reedus said into account, Death Stranding 2 might not be that far away.
Will There Be a Death Stranding 2 PC Port?
There will most certainly be a Death Stranding 2 PC port. Though it won't be coming anytime soon after the game's release. The PC port for Death Stranding launched on Steam about 7 months after its so-called addition to the PS4 exclusives roster. The likely scenario seems to be that Sony will make the Part 2 PC port available a year or so from its PS5 launch.
If you've been keeping tabs on Sony since the PS5 became available, you'll see that the PC market has piqued their interest. They've been on a roll with announcing PC versions of almost every game at their disposal. And that's a smart move as we all know, the PC market has a tremendous amount of gamers.
Sony's Playstation PC Launcher Rumors
Most recently with the release of the Spider-Man Remastered PC port came cause to speculate an original Sony PC store. Some files of the port had the name "Sony Launcher" on them. Though that might not be enough evidence to affirm such a case.
It's possible that Sony is in fact working on its own competitor for Steam. And Death Stranding 2 might just so happen to be a store exclusive if that time does come to fruition.
What Will Death Stranding 2's Story Be About?
It's no secret that Death Stranding's giant sandbox world didn't feature the best gameplay. But what the game lacked in technique was reimbursed through its praiseworthy narrative. There are endless ways Kojima and the team can take the story next. And considering Death Stranding's chronicle so far, we imagine none that straightforward.
Near its end, Death Stranding's plot had become an overly clustered array of strings, which also concluded some characters' storylines abruptly. So hopefully the sequel gives them a proper send-off.
Death Stranding's Closing Moments
The final sequence of the game showed Sam being successful in preventing another extinction from befalling HumanKind— The Last Stranding. Amelie, Sam's adoptive sister, turns out to be the catalyst who was supposed to cause The Last Stranding. But due to Sam's conviction, she chooses to hold humanity's fate to a standstill.
Sam is ultimately pushed out of Amelie's Beach. And afterwards, everyone is shown moving forward, although with a few new perspectives. Finding out that he was in fact a Bridge-Baby himself left Sam with many questions.
The closing moments of the game set in, and Deadman shares a few words with Sam. They talk about Die-Hardman's past, and Deadman reveals that Lou (Sam's BB) has been ordered to be decommissioned.
As Sam departs for the incinerator, Fragile asks Sam to work for her. Sam though, neglects the ties he has made over the game's course by saying there's no place for him in this reconnected UCA.
At the incinerator, Sam chooses to let Lou out of its pod and hopes that Lou might live. Initially lifeless, Lou lets out a cry, and Sam's relieved. The final clip of the game has Sam holding hands with his now adopted daughter, Louise— Lou.
Where's the Story Headed Next with Death Stranding 2?
To be honest, you could see Death Stranding's story go in many different directions. Kojima's known for his eccentric takes, and his strand-type game couldn't have set any better of an example.
With the Last Stranding averted, we see the UCA rebuilding the world under the now President Die-Hardman's reign. You'll see Sam and Louise likely being AWOL during this time period, which does lead us to believe Death Stranding 2 will be set after a time skip.
As Amelie said before, the Last Stranding has only been averted temporarily. So you might see the game be set a few years later when Louise is actually grown up and the Last Stranding begins again.
Will Higgs Return?
But how Sam and Louise come into play in this will be interesting. Likely because Amelie's still on her Beach alive, and if someone were to change the UCA's fate, it'd be Sam.
Fragile's vendetta against Higgs ended too near the game's end if you remember. Either he's dead or powerless on the Beach he was defeated on. The fate of Higgs is another matter that needs clearing up as Fragile held a gun to his head, and shots were fired off-screen, so we still can't be sure if he's alive though.
But we speculate he is, as a post-game journal can be found in which he wrote about his downfall. Aside from that, Die-Hardman's leadership will be put to the test in Death Stranding 2 as the world needs Bridges now more than ever. Whereas you can expect Deadman and Heartman to probably continue their work as always until the events of the sequel officially start.
What's Gameplay Going to be Like?
Regarding gameplay, it's possible that Death Stranding 2 might have Louise as a playable deuteragonist. There's also a chance she'll be a supporting NPC. Possibly similar to how Atreus behaves during both key gameplay and story elements in God of War. That'd be an epic addition as that'll mean carrying stuff will be easier.
Nonetheless, it'd be better if Louise was a totally separate playable character from Sam. So keep in mind you could be playing as Louise at some point. Although we would've initially said that she might be the only playable character in Death Stranding 2, Norman Reedus' comments above about the motion capture have confirmed that he's definitely reprising his role.
As for what's new, If you've played the Director's Cut of the game, it features lots of new items. You can now customize your BB pod color, and build new structures such as the Cargo Catapult, plus, two new modes; The Race Track and The Firing Range have been added. And the best feature yet, a mind-blowing jetpack that helps you fly down mountains. Can't believe they didn't think of that in the base game.
Pretty much all these items will carry over to Death Stranding 2. While naturally, we believe more emphasis will be added to traversal features. Especially in ways that help you travel faster, like with vehicles, and Skeleton suits.
Newer Terrains
The sea is also a mechanic that hasn't been explored yet. So if Death Stranding 2 does include moving across giant water bodies, then expect to see some sci-fi boats. Faster vehicles, and Skeleton suits will be introduced too.
That about sums up all the current standing rumors pertaining to Death Stranding 2. But it's been many years since we got a new Kojima game, so we assume he's just as anxious as we are about seeing his new projects. We'll keep this post updated if anything else relating to the game spurs waves, till then, here's a look at another anticipated sequel.