Three years later Death Stranding continues to be a game widely disputed over. Some still can't wrap their head around the "Strand genre" pioneered by the legendary Metal Gear Solid franchise creator Hideo Kojima. But now most people have reiterated their initial thoughts of it being a bland piece of work and are ironically now very intrigued by the future of the franchise.
Nevertheless, Kojima's game, or rather Kojima himself as you know, has a wide enough support for his ventures throughout the Studio's lifetime. Many rumors and not enough official announcements were spreading about one question that was being teased again and again by Kojima himself. When's Death Stranding 2 going to release, and what's the deal with Kojima's Project Overdose?
A lot of tidbits on the internet had already been hinting towards a sequel to the Strand-type game. Finally, it has been officially confirmed that Death Stranding 2 is in development. So here's an overview of everything we can tell you about the game's plot and its release date.
Death Stranding 2 Has Been Formally Announced
Death Stranding 2 was officially confirmed to be in development at The Game Awards in 2022. During the event, Kojima himself made an appearance and unveiled the first-ever trailer showcasing a glimpse of his brand-new sequel.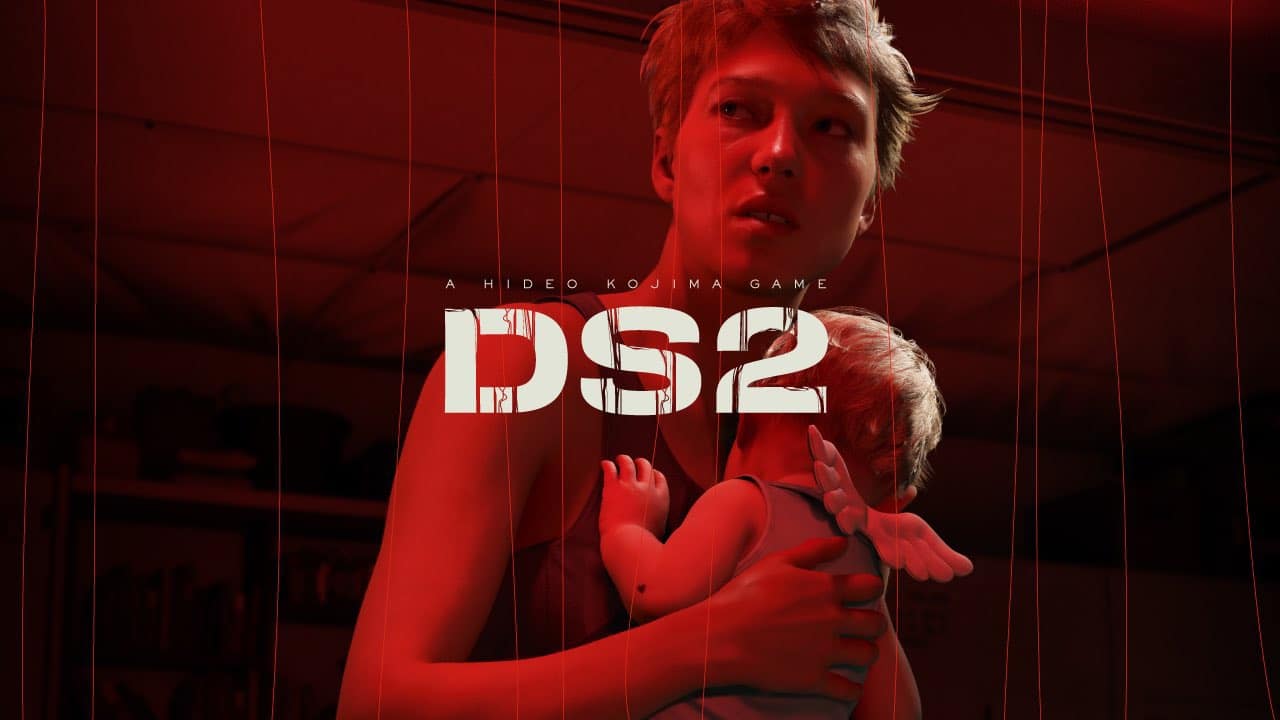 Yay, so Norman Reedus and the amazing Fetus will be returning to continue their daily jogging routine. Kojima had a bunch to say about Death Stranding 2 when questioned by TGA host Geoff Keighley. Kojima stated that he had already drafted out the script for a potential sequel and it was pretty good.
But then the pandemic happened and he felt inspired by how the lives of people have been changed. Or better yet because it felt like the pandemic itself was inspired by Death Stranding. He further added that due to this, he backtracked on everything and rewrote it. This time from a newer perspective.
"I didn't want to predict any more futures."

Kojima-san
Kojima laughed off the fact that Death Stranding was in a way the literal embodiment of the pandemic. And that the game somehow being the story of connecting people in a reality where they are spread out thin was something really weird as it's basically what everyone in the real world was going through at the time. He also said that he didn't want to predict any more futures so rewriting the script for the sequel felt appropriate.
Rumors Were Already Surfacing Online
I, and many others, already had a hunch that Death Stranding was in development at Kojima Productions. Norma Reedus allegedly confirmed that Death Stranding Part 2 was in the works while being interviewed by LEO in mid-2022.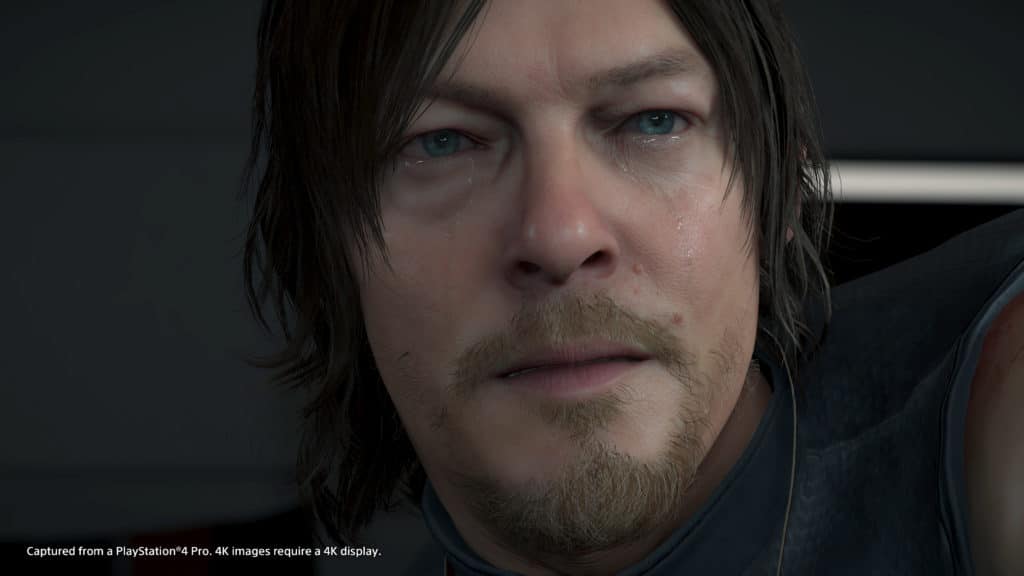 As he was talking about the process of motion capture, and other technical aspects involved in the making of the game, he let it slip that they were already neck-deep in developing the sequel.
"It took me maybe two or three years to finish all the MoCap sessions…..then the game came out, and it just won all these awards…..so we just started part two of that."

Norman Reedus
He further talked about the acting work taking him nearly three years to complete. And by the looks of how he said that they "just started" part two of that after the game received high praises, it felt as if it's already been a few years since Death Stranding 2 entered its development.
But anyways, that was then and now Death Stranding 2 is confirmed so everything has turned out for the better.
We Finally Understand Kojima's Cryptic Tweets
The studio had been tight-lipped about any new announcements and had only been retweeting cryptic images shared by Hideo Kojima. For many months Kojima-san had been spreading images on Twitter containing silhouettes of unidentified people.
With time he revealed them to be Elle Fanning and Shioli Kutsuna. Both of whom are members of the cast of Death Stranding 2.
"Who am I", "Where Am I", and "Why Me" were the statements that stood as some sort of code. Even if most didn't figure it out, the cat's out of the bag now so we know the answer— Death Stranding 2.
Death Stranding 2 Release Date
Currently, there's no official release date for Death Stranding 2. But a recent leak suggests that the game is going to be released some time in 2024.
As covered by Twistedvoxel, the ArtStation page of Frank Aliberti, a senior artist working with Kojima Productions, has apparently listed 2024 as the launch date for Death Stranding 2.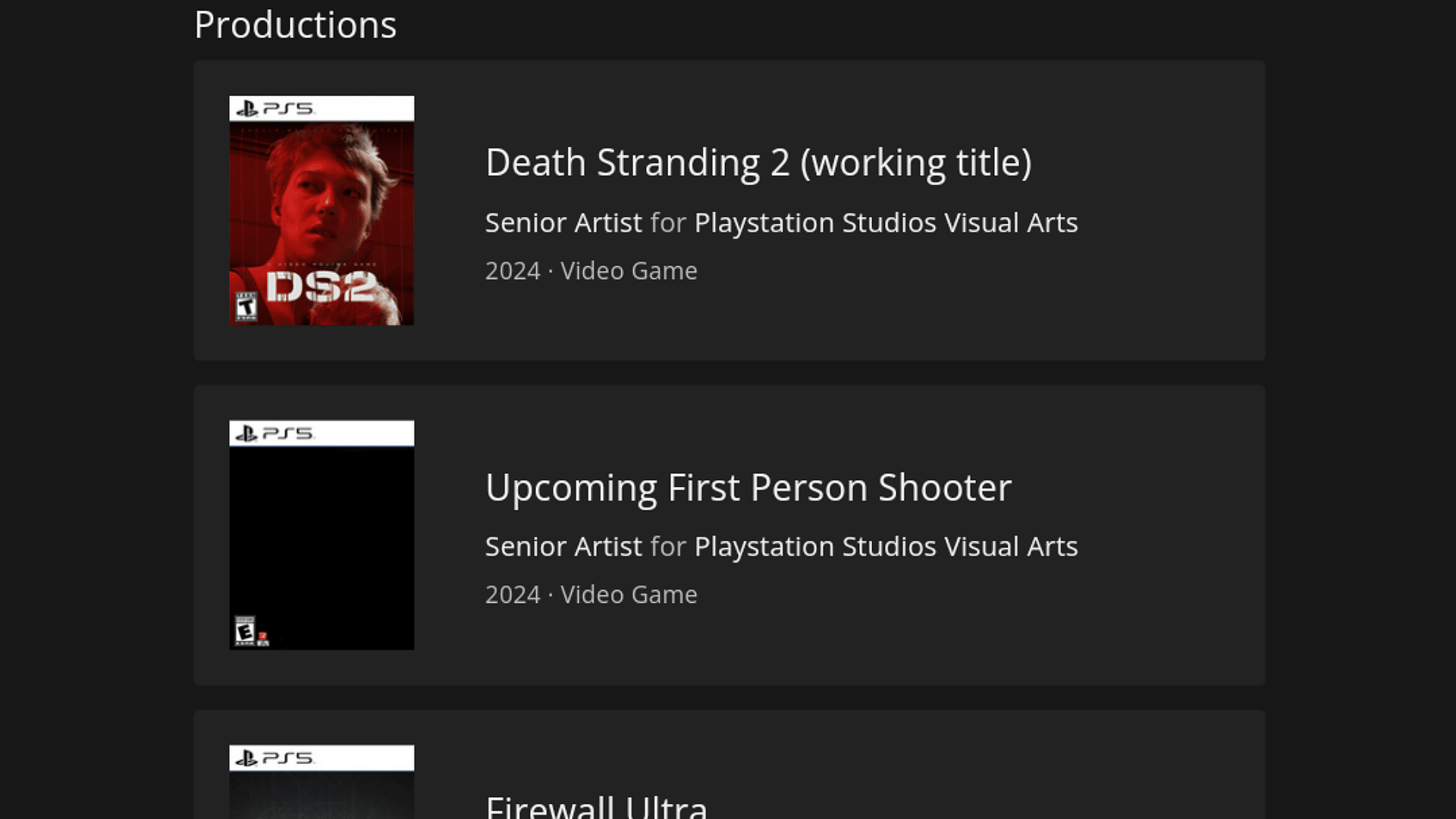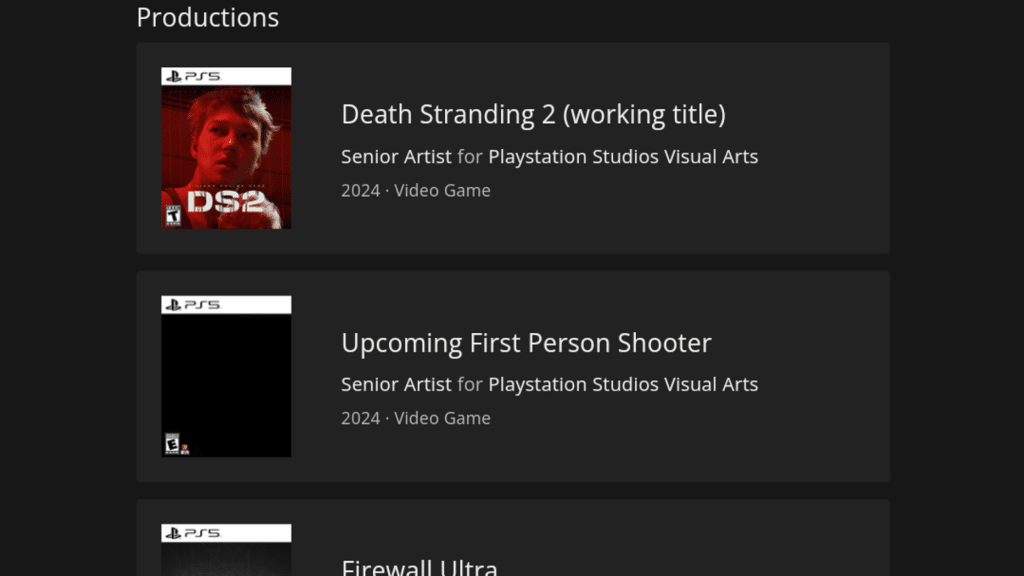 This marks the second time in 2022 that a release date for a PlayStation exclusive has been leaked by a developer. Earlier in December 2022, the release date for Insomniac's Marvel's Spider-Man 2 was also leaked as Fall 2023. A few days later, the studio confirmed that they were aiming for a Fall 2023 window.
Death Stranding 2 appears to have fallen victim to this mishap as well. Kojima Productions is yet to comment on this development, but as it appears, 2024 is what you should be looking forward to.
Early to Mid 2024 is a Hunch
This leak strongly coincides with my original prediction of the game launching in 2024. Kojima wouldn't have announced the title at The Game Awards (2022) unless the expected release date was fairly near, so it's just about a done deal that somewhere between early to mid 2024 is when we'll be delivering packages again.
In the reveal trailer for the game, and as can be seen in the official tweets made by Kojima Productions, the label "working title" can be spotted. It's definitely been some years since the strand sequel has been in development. But I think it shouldn't take more than a year to complete.
Also by taking what Norman Reedus said into account in the interview with LEO about them starting the second game right after the original, and the fact that it's been over 3 years since the first game came out, one can judge that Death Stranding 2's development should be approaching its finish line.
The Graphics, Although Great, Are Pretty Similar
Unlike the first game, Kojima Productions already has most of the resources and assets available for use from making the first game. The reveal trailer, although looked absolutely spectacular, doesn't look like a generational leap in graphics. Especially considering this is a PlayStation 5 only title— for now.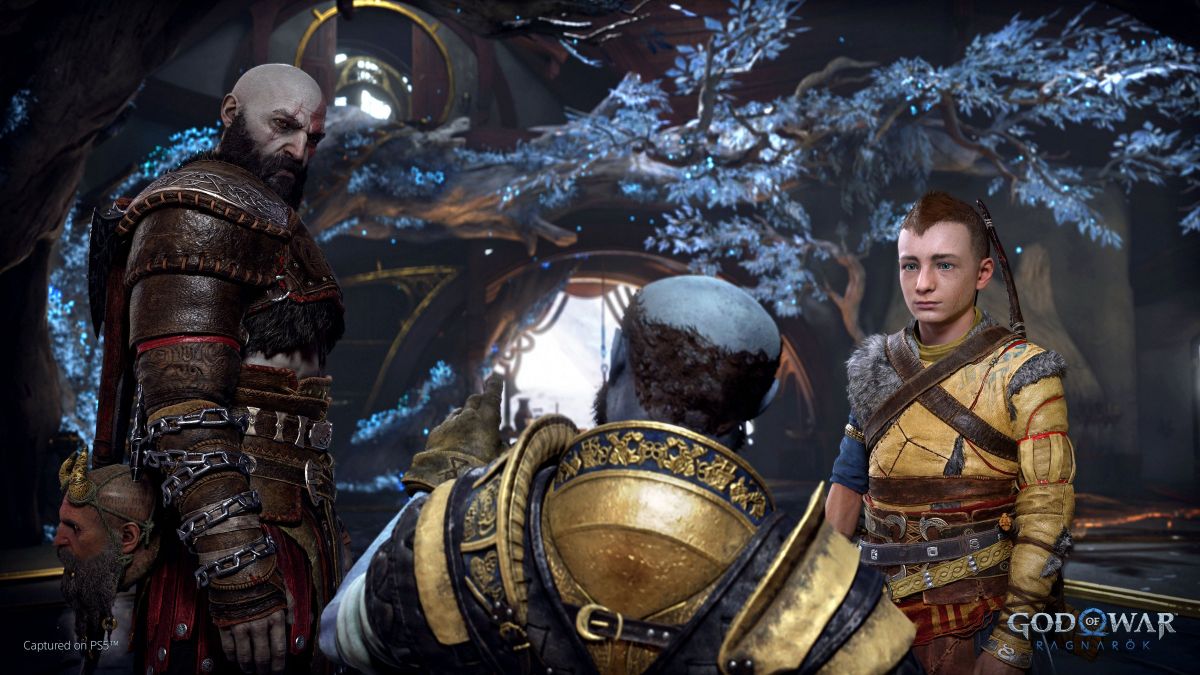 The graphics are superb, don't get me wrong but it's more like the icing on the cake. Or more fine-tuning with Death Stranding 2 than something that'll blow you away. I'm sure that if you were to look at the original & sequel's reveal trailers side by side you will think that it's something that even the Playstation 4 might pull off.
It's very similar to how God of War: Ragnarök holds up in comparison with God of War (2018). Both are amazing games. However, 2018 was already on top of its game with visuals which Ragnarök couldn't take ten steps ahead again, not so soon.
That's why Death Stranding 2's case, to me at least, appears to be the same. But as we don't have a lot on the game right now regarding gameplay and in-game visuals, my opinion on it may change.
How Sales Kept The Sequel Alive
The first glimpse of Kojima's Death Stranding universe was at E3 2016. That's right after Hideo parted ways with Konami just when Metal Gear Solid 5: The Phantom Pain was fresh out of the oven. Kojima also won the industry icon award at The Game Awards that year. So hype for his next project was through the roof.
You know how that ended though. Death Stranding's reception was a hotchpotch of reviews calling it generation-defining or utterly irredeemable. That aside, most news outlets report the game has now sold over 5 million copies. That's in total from its PS4, PS5, and PC sales. The official Twitter account later posted that over 10 million porters have been connected in the game.
My guess would be that sales might lie somewhere between 5-7 million. But due to the Playstation Plus availability that number appears to be 10 million. And that in the end mattered, as Sony was able to generate enough profit to even give the go-ahead for Death Stranding 2.
Will there be a Death Stranding 2 PC Port?
There will most certainly be a Death Stranding 2 PC port. Although it won't be coming anytime soon after the game's release. The PC port for Death Stranding launched on Steam about 7 months after its so-called addition to the PS4 exclusives roster. The likely scenario will possibly be that Sony will make the Part 2 PC port available after a gap of a year or so from its PS5 launch date.
If you've been keeping tabs on Sony since the PS5 became available, you'll see that the PC market has piqued their interest. They've been on a roll with announcing PC versions of almost every game at their disposal. And that's a smart move as we all know the PC market is home to a tremendous amount of gamers.
The official announcement for Death Stranding 2 wasn't the only showing by Sony at The Game Awards 2022. In the pre-show event, it was also revealed that Returnal too was heading to PC. This confirmed the already long-standing rumors ignited by a leak about its imminent PC port.
Along with Returnal's early 2023 release window, Sony also confirmed The Last of Us Part 1 (Remake) will be released for PC on March 3, 2023. First, Sony was only releasing their years-old first-party games on PC. But now they're even releasing some of their newly developed titles within the span of a year for PC. Adding even more basis for a Death Stranding 2 PC port.
Sony's Playstation PC Launcher Rumors
Most recently with the release of the Spider-Man Remastered PC port came cause for speculation about an original Sony PC store. Some files of the port had the name "PlayStation Store Launcher" on them.
Though that might not be enough evidence to affirm such a case, it's viable that Sony is in fact working on its own competitor for Steam. And Death Stranding 2 might just so happen to be a store exclusive if that in time does come to fruition.
Will Kojima's Xbox Game Impact Death Stranding 2?
While we were waiting for Kojima Productions' next PS5 exclusive AAA title reveal, Hideo unexpectedly popped up as a part of the Summer Game Fest's Xbox showcase. You might've guessed it already, the studio's rumored Xbox collaboration game is Project Overdose.
Though Kojima didn't confirm that in his SGF cameo, he did say it's based on Microsoft's Cloud technology and that it'll take some time before the game is playable. He did also mention that the project can be considered "a new concept"— sounds pretty familiar.
Then later, at 2022's The Game Awards, Kojima again teased more about his Xbox game after the Death Stranding 2 trailer was revealed.
"It's a totally new concept…..I'm still experimenting with it."

Hideo Kojima
The way Kojima talked about Overdose, if that's what he was even referring to at TGA, then I'm convinced Death Stranding 2 will arrive before Overdose.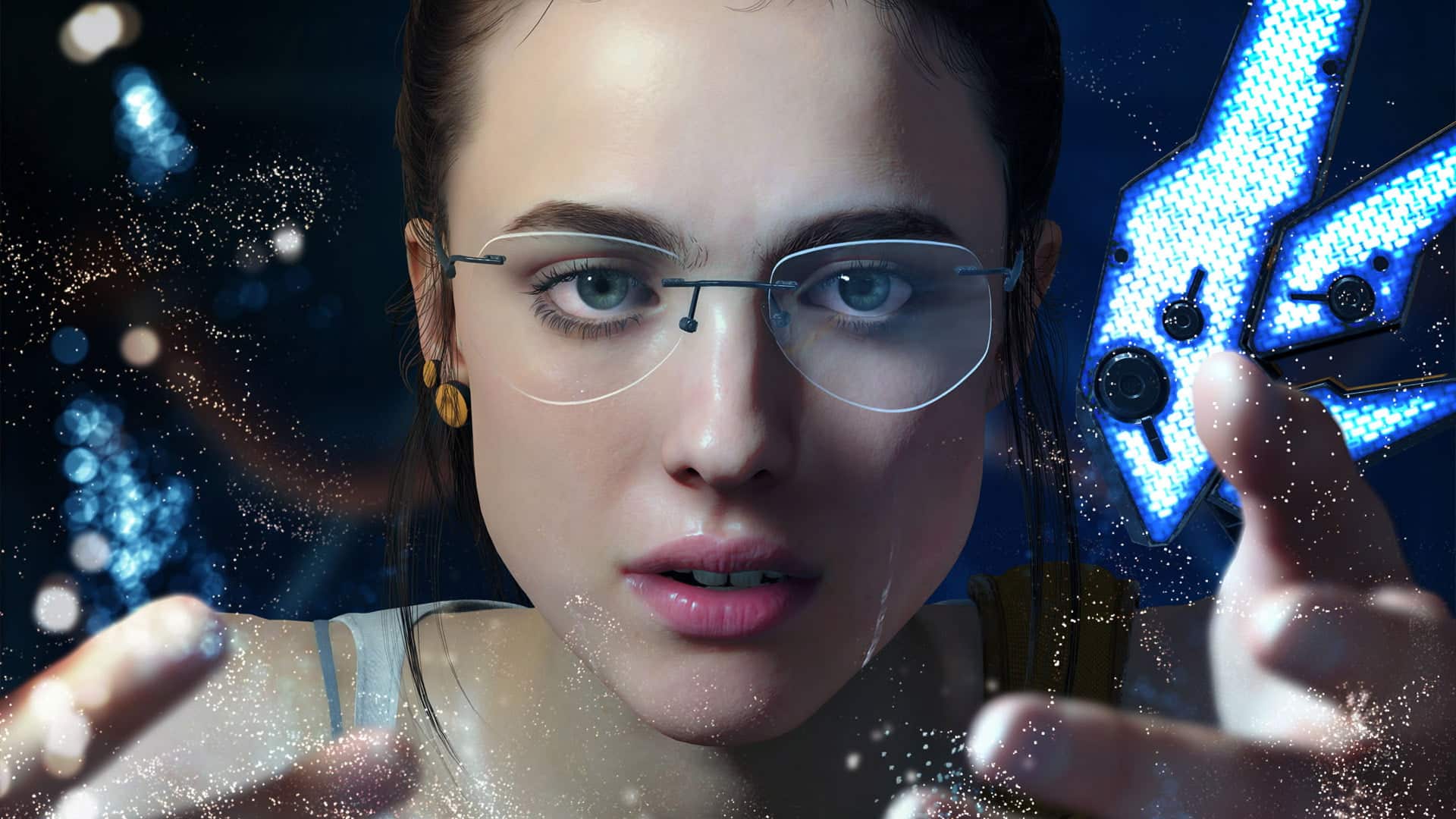 Rumor was that Margaret Qualley, who played Mama and Lockne in Death Stranding, was somehow related to the project. A few slow months passed and a really big leak happened. Overdose's presumed gameplay trailer leaked. While it could've been just a hoax, the trailer included Margaret and everything was exactly as you'd expect from a AAA Kojima game.
The gameplay in the leak showed Margaret hiding or searching for something with a flashlight, and that perfectly aligns with the rumored horror-survival genre of the game.
In The Shadow of Silent Hills
As we said, there's nothing much available other than sparks of hints and Kojima's SGF and TGA appearances to go on. So I can't tell you whether she's the lead character. The leak certainly did make it look like she was the lead, but she could actually be one of the deuteragonists.
The bond between Xbox and Kojima Productions has been strengthening as of late. Particularly with another shocking announcement that happened some time ago. It was that Death Stranding was heading to Xbox Game Pass. Well almost, as it just turned out to be for the PC version of the service. But who knows, it may even arrive on Xbox consoles further down the line.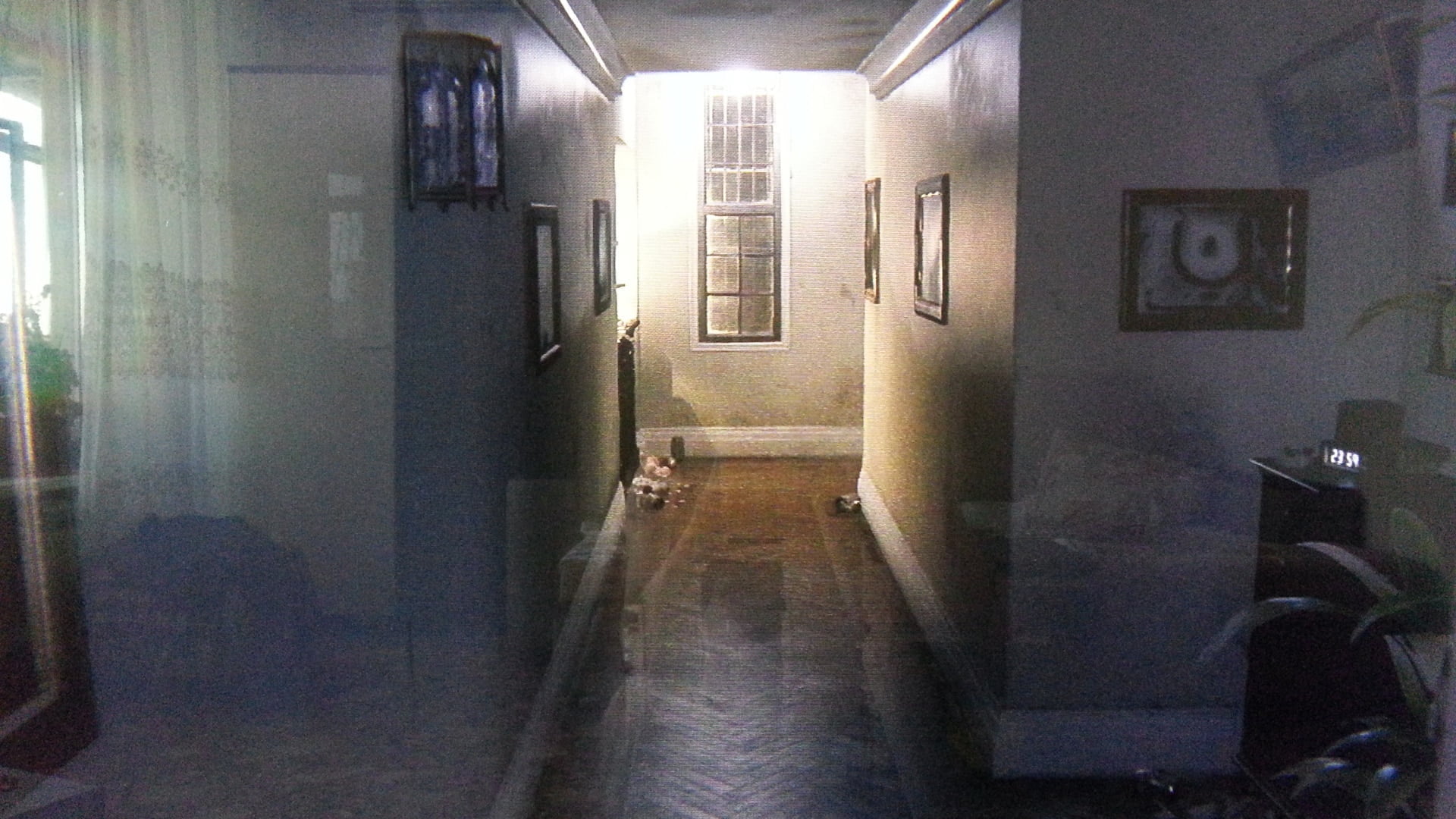 Presently, the impression is that Death Stranding 2, is well under development as a PS5 exclusive. Whereas Project Overdose is supposedly an Xbox-exclusive horror title that's still a ways away. This shift of interest with Kojima in making a horror game might seem weird at first glance. But most would already know that it's probably based on his desire to make a game in that genre. That been like that ever since his Silent Hills project got scrapped years back.
As Overdose is in early development, you shouldn't expect new updates for it to drop anytime soon. Death Stranding 2 on the other front, is well underway in Japan. So it's allegedly the next video game the studio plans on releasing.
What Will Death Stranding 2 Be About?
It's no secret that Death Stranding's giant sandbox world didn't feature the best gameplay. But what the game lacked in technique was reimbursed through its praiseworthy narrative. There are endless ways Kojima and the team can take the story next. And considering Death Stranding's chronicle so far, we imagine none being that straightforward.
Near its end, Death Stranding's plot had become an overly clustered array of strings. It also concluded some characters' storylines abruptly. So hopefully the sequel gives them a proper send-off.
Death Stranding's Closing Moments
The final sequence of the game showed Sam being successful in preventing another mass extinction from befalling HumanKind— The Last Stranding. Amelie, Sam's adoptive sister, turns out to be the catalyst who was supposed to cause The Last Stranding. But due to Sam's conviction, she chooses to hold humanity's fate to a standstill.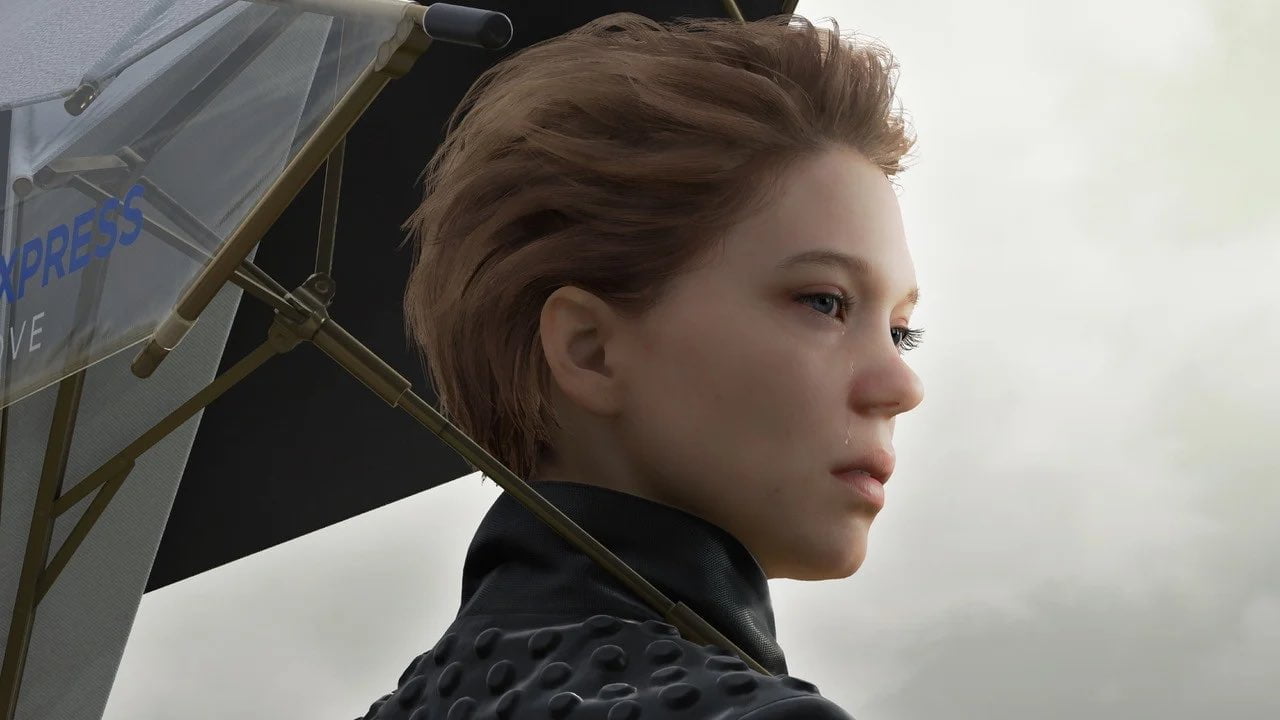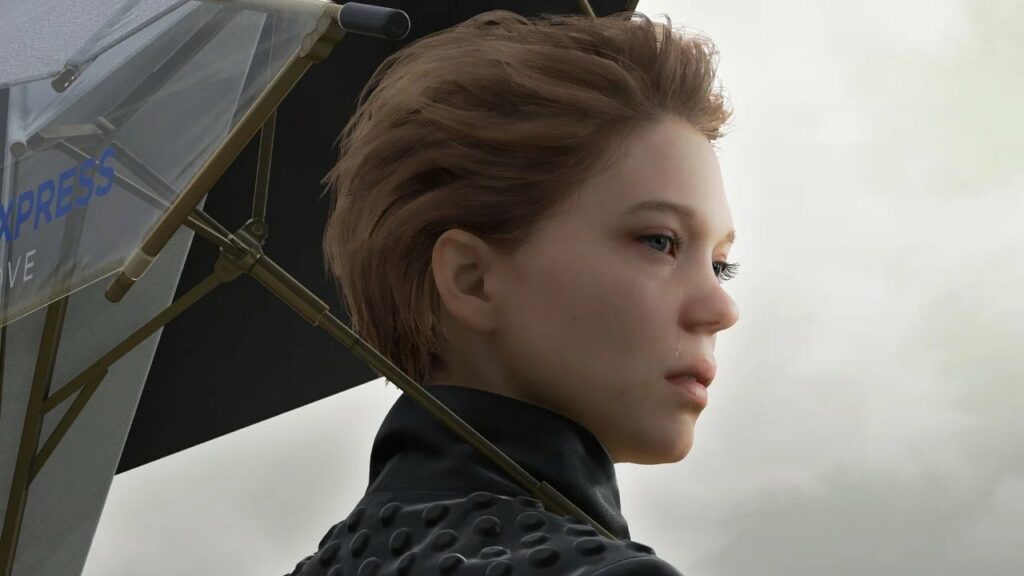 Sam is ultimately pushed out of Amelie's beach. And afterwards, everyone is shown moving forward, although with a few new perspectives. Finding out that he was in fact a Bridge-Baby himself left Sam with many questions.
The closing moments of the game set in, and Deadman shares a few words with Sam. They talk about Die-hardman's past, and Deadman reveals that Lou (Sam's BB) has been ordered to be decommissioned.
As Sam departs for the incinerator, Fragile asks Sam to work for her. Sam neglects the ties he has made over the game's course by saying there's no place for him in this reconnected UCA.
At the incinerator, Sam chooses to let Lou out of its pod and hopes that Lou might live. Initially lifeless, Lou lets out a cry, and Sam's relieved. The final clip of the game has Sam holding hands with his now-adopted daughter, Louise— Lou.
What's Next With Death Stranding 2
Kojima is known for his eccentric takes, and his strand-type game couldn't have set any better of an example. Although, before we dig into some hefty amount of speculation, we'll need to dissect the trailer for Death Stranding 2 first. The trailer opens with some stunning shots of a child's toys, which I'm going to presume belong to Louise. Then there's some sort of a big mecha drone moving in the sand.
We get to see the "Decima" engine logo. And it further added confirmation to the trailer belonging to Death Stranding 2 during the moment. Next, we have some porters moving towards a Chiral gate, huh, weird. We finally get a shot of Louise, who's still an infant, being held by Fragile. Their heartwarming period of affection, however, is cut short when an assailant breaks into the bunker.
While it might just be me, I'm pretty sure Fragile had some aging marks on her skin due to the Timefall, and they aren't very noticeable here, so something might be up with that. Anyhow, Fragile and Baby Lou try to make their escape on a quirky one-wheel bike. But they're soon shot down and the trailer cuts to wreckage everywhere with Fragile desperately trying to reach Louise. It's possible that the bike will be one of many new vehicles in Death Stranding 2.
Old Man Sam
There's a black screen and we are shown a silhouette of someone in the backdrop. It turns out to be Sam, just much older. Possibly due to the effect of Timefall somehow as from the trailer, it seems like the events of Death Stranding 2 are set only a couple of years later than the original.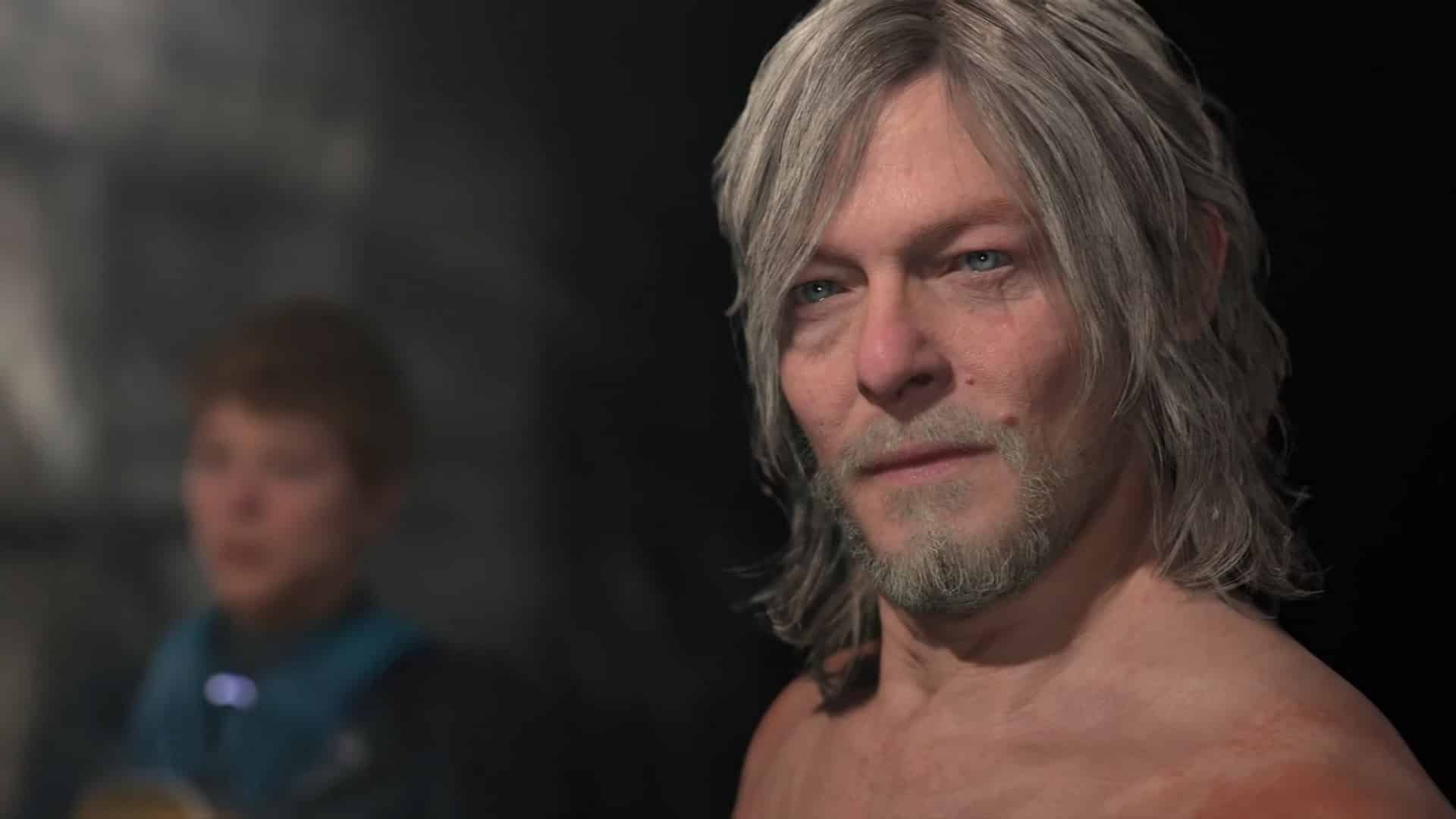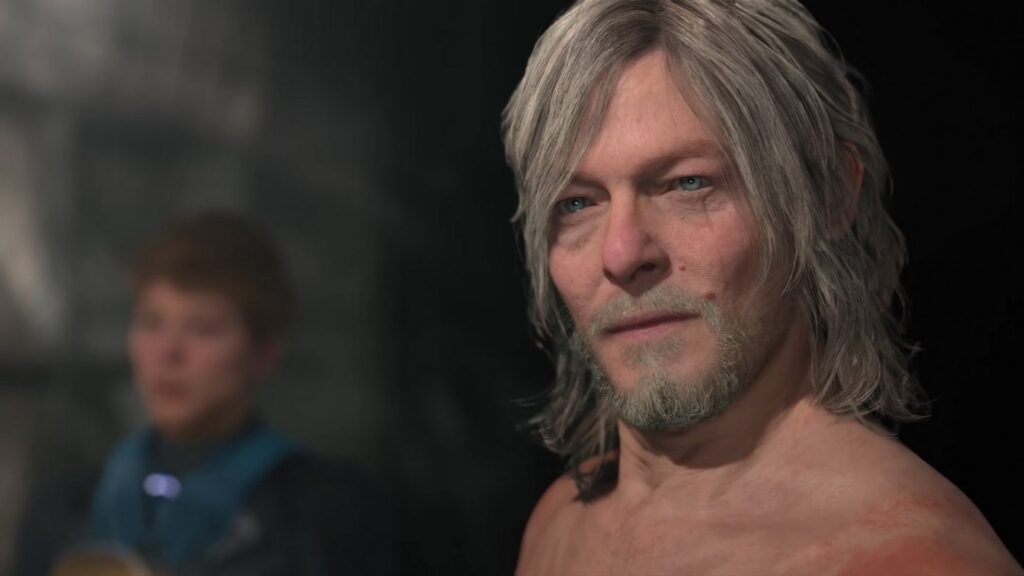 Fragile is in the background and she tells Sam that he needs to undertake another journey, but why, we don't know yet. As Fragile speaks, a humongous machine rises from an equally large body of water. In the end, there's a mysterious figure, who seems to be a porter in a yellow and red suit, holding a guitar and singing.
The Journey Might Be To Rescue Louise
In the trailer, a private company named APAC (Automated Public Assistance Company) is mentioned to be behind something that's implied to be sinister. Another thing that is eerily familiar is how that mysterious figure in the ending resembles Amelie but has the voice of Higgs.
Troy Baker has been confirmed to be in the game because the poster states his name. Higgs (Troy Baker), who we presumed died on Amelie's Beach, might not in fact be dead since he wasn't shot on screen. So Fragile might've just shot the bullet beside him.
Amelie and Higgs May Have Merged
Amelie and Higgs might've merged through some means in hopes of escaping the beach. Then it's possible they went after Louise because she may still play a very large part in the story we haven't been told about yet. As Amelie said before, the Last Stranding has only been averted temporarily. Louise may be the key to starting it once again somehow, or so I think.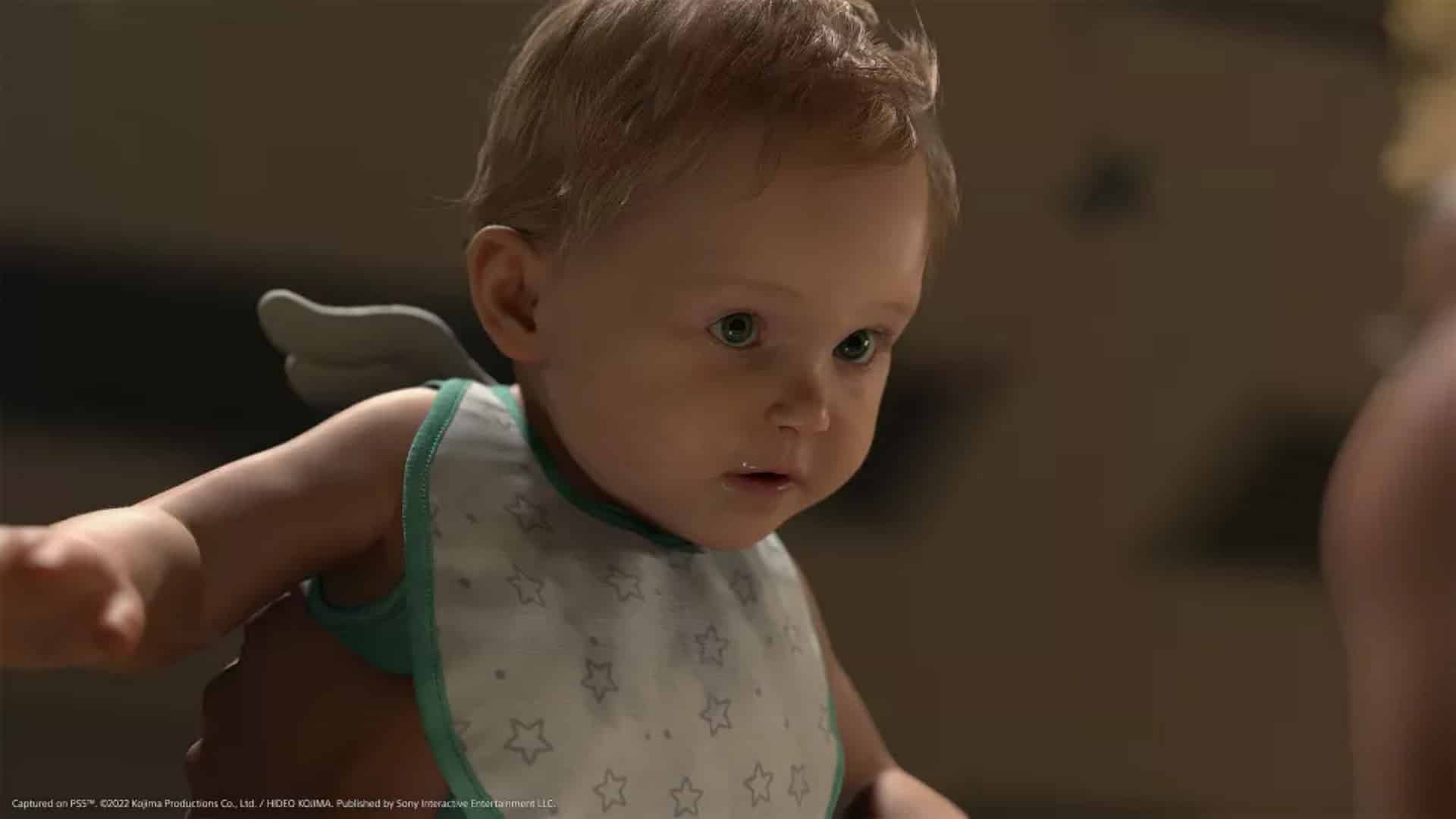 If that's the case, it suddenly makes sense what Sam is supposed to do— rescue Louise. There's also a chance that Sam, halfway through Death Stranding 2, is replaced by Louise as the protagonist. Elle Fanning is in the cast of the game, but who she's playing still hasn't been revealed. It could be an older version of Louise after a time skip at some point in the game.
For now, it's all speculation regarding the story because we haven't got any solid leads. But even if we had a few more trailers out, I doubt we would be able to figure it out considering how complex and mind-boggling the franchise is.
Aside from that, Die-Hardman's leadership will be put to the test in Death Stranding 2 as the world needs Bridges now more than ever. Whereas you can expect Deadman and Heartman to probably continue their work as always until the events of the sequel officially start.
What's Gameplay Going to be Like?
Regarding gameplay, it's possible that Death Stranding 2 might have Louise as a playable deuteragonist. There's also a chance she'll be a supporting NPC. Possibly similar to how Atreus behaves during both key gameplay and story elements in God of War. That'd be an epic addition as that'll mean carrying stuff will be easier.
Nonetheless, it'd be better if Louise was a totally separate playable character from Sam. Although we would've initially said that she might be the only playable character in Death Stranding 2, Sam has been confirmed to return. And there's the tiny problem of Louise still being an infant, well at least in the trailer.
New Items & Terrains
As for what's new, If you've played the Director's Cut of the game, it features lots of new items. You can now customize your BB pod color, and build new structures such as the Cargo Catapult, plus, two new modes; The Race Track and The Firing Range have been added. And the best feature yet is a mind-blowing jetpack (stabilizer) that helps you fly down mountains.
Pretty much all these items will carry over to Death Stranding 2. While naturally, we believe more emphasis will be added to traversal features. Especially in ways that help you travel faster, like with vehicles, and Skeleton suits.
The sea is also a mechanic that hasn't been explored yet. So if Death Stranding 2 does include moving across giant water bodies, then expect to see some sci-fi boats. The reveal trailer featured a lot of cutscenes that were depicting a desert. So that's another terrain we could be navigating next.
---
That about sums up all the current news pertaining to Death Stranding 2. It's still a working title, however, Kojima Productions is a capable studio so I'm sure they'll wrap it up with the development process soon enough. We'll keep this post updated if anything else relating to the game spurs waves, till then, here's a look at another anticipated sequel.