Greenlighting Ghost of Tsushima, instead of tasking Sucker Punch Productions with a sequel to their already commercially successful IPs has undoubtedly been one of the biggest risks Sony has ever taken. Though, in the end, all those worries disappeared when the game debuted to critical acclaim.
Ghost of Tsushima has now become Sucker Punch Productions' best-selling game. It has reportedly sold nearly 10 million copies as of July 2022, and that number still has the capacity to increase. The game's success has led to the confirmation of a film adaptation, and we're sure this is just the beginning of the franchise.
A few years have passed since the release of the Samurai slasher. Sucker Punch's radio silence on their next project has got fans pondering the thought of what's next. Although it's no secret, everyone's hoping for that to be Ghost of Tsushima 2. So if you're one of the fans wondering about the same thing, here's everything you need to know about the sequel.
Ghost of Tsushima 2 Release Date
Unfortunately, Ghost of Tsushima 2 does not have a release date as the game hasn't been officially announced. Recent rumors do hint at the game being in development. So accordingly, you could see the game arrive sometime by Fall 2024.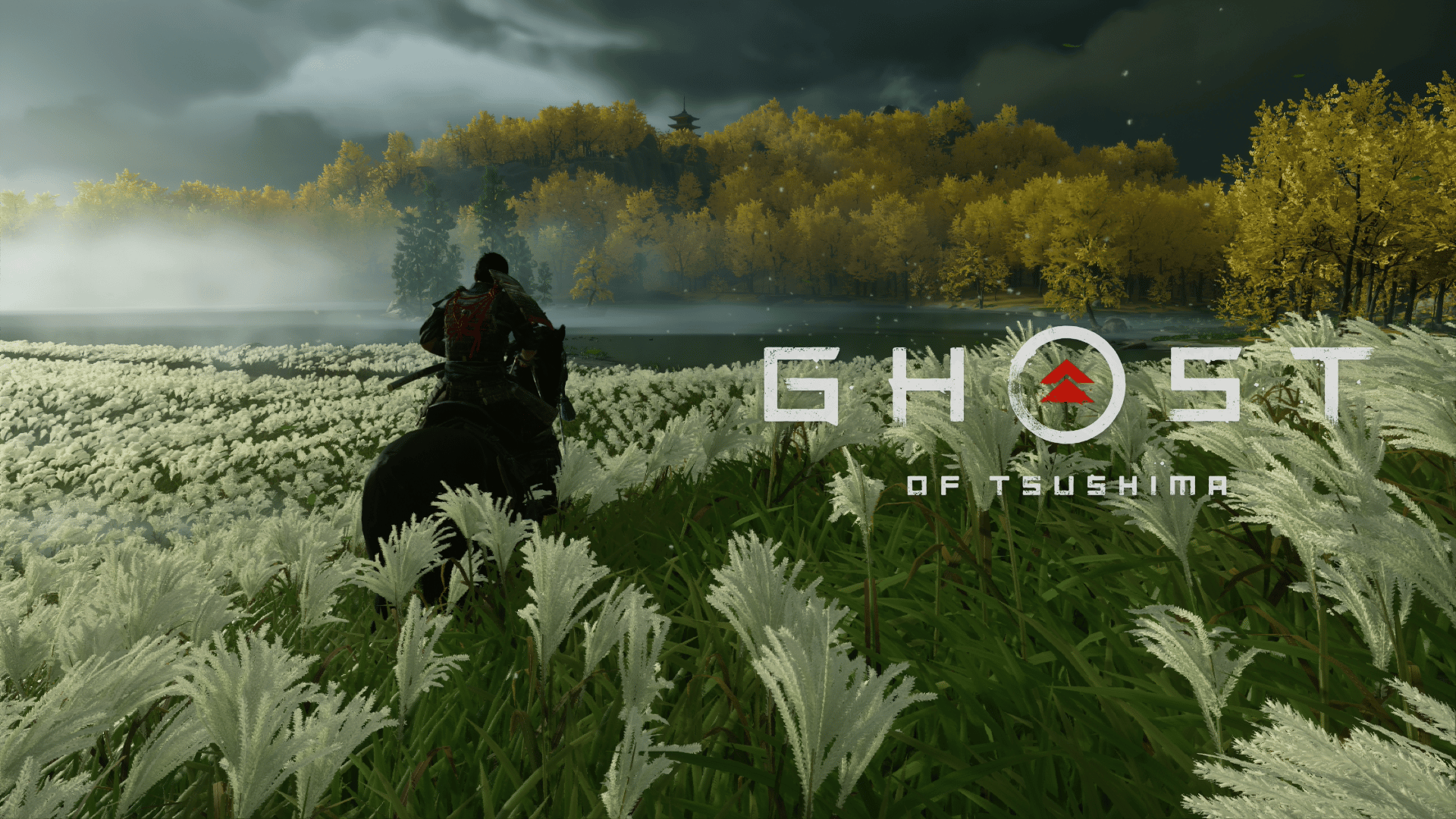 Sucker Punch's upcoming project still remains shrouded in mystery. But as you've read before, all things seem to point ultimately at what you're hoping for.
Without a doubt, it'll be an unrelenting wait if you're hoping to get your hands on the sequel anytime soon. You should, at the earliest, expect an announcement for the game to be in late 2023. And while 2024 could be a totally feasible release date, it won't be the first time a PlayStation exclusive gets delayed.
Will Ghost of Tsushima 2 Ever Happen?
The game performed nothing short of admirably well in every aspect. It has broken multiple records and is hailed as one of the best games ever made in the PS4 era. So it's only right if the game does get a sequel. Unfortunately, Ghost of Tsushima 2 hasn't officially been confirmed by Sony as of this moment.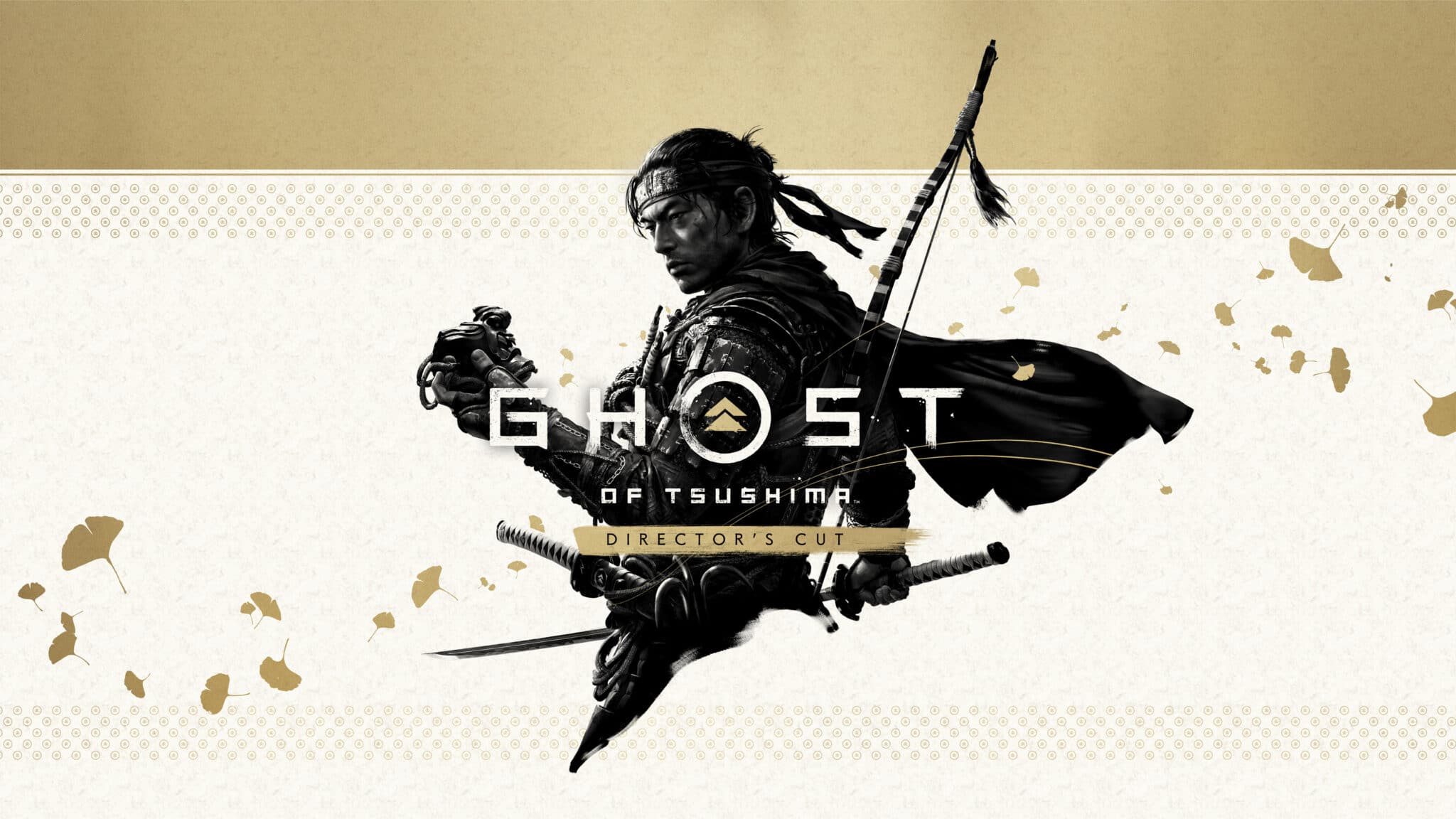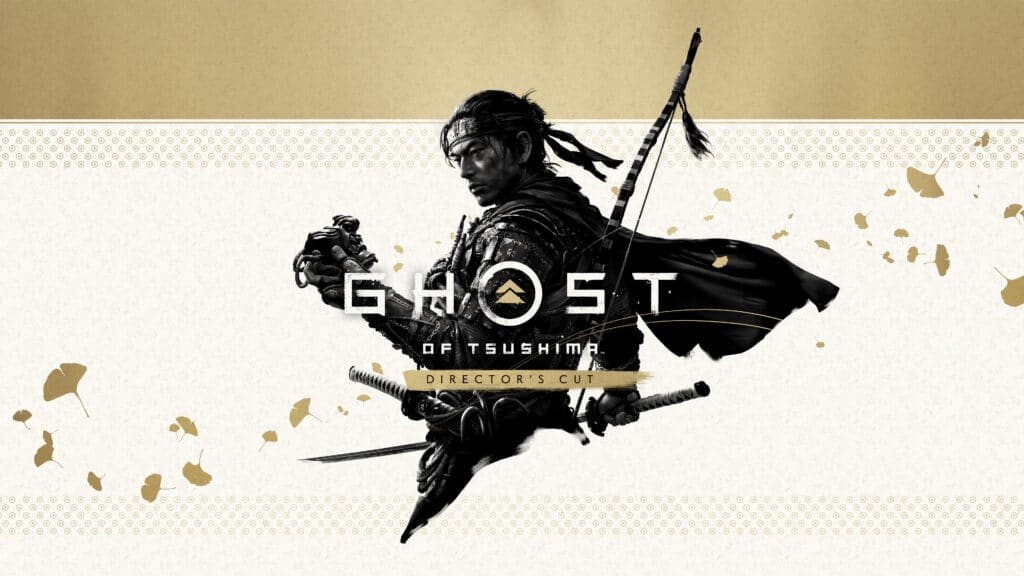 But does that mean the game will never happen? That isn't a seemingly tough question to answer as both the sales and appeal of Ghost of Tsushima was off the charts. So personally, I don't see a future where a sequel doesn't happen.
Sure, Sucker Punch may draw back to one of its other IPs like Sly Cooper and Infamous. And that would be a smart move of some sort considering now that the world is looking at their next game. But intriguingly, Sucker Punch has already addressed these concerns on their 25th Anniversary:
The official statement reads that there aren't any Sly Cooper or Infamous games in development. Neither are any of their IPs being outsourced to a first-party or third-party studio. Accordingly, they're either working on another never before seen narrative, or it's most definitely Ghost of Tsushima 2— which we think it is.
The Film Will Likely Arrive Before the Sequel
Calling Sucker Punch's Ghost of Tsushima debut a triumph in every manner would be no overstatement. Even gamers who don't own a PlayStation console and typically never pay attention to PS exclusives are fangirling over how gorgeous, innovative, and brilliant the game is. And due to these qualities, it didn't come as a shock when Sony confirmed a movie adaptation of the game is in development.
Revealed on the Playstation Blog, Sony's formally working on a Ghost of Tsushima film adaptation. Director of the acclaimed John Wick franchise, Chad Stahelski, has been brought on board to play that same role here.
"We are happy to partner with Sony Pictures……Jin is in very good hands."

Sucker Punch
By the wording, it seems like the movie will be a retelling of the game's plot but in a different spotlight. As it remains a work in progress, it's still very early to predict when it could arrive.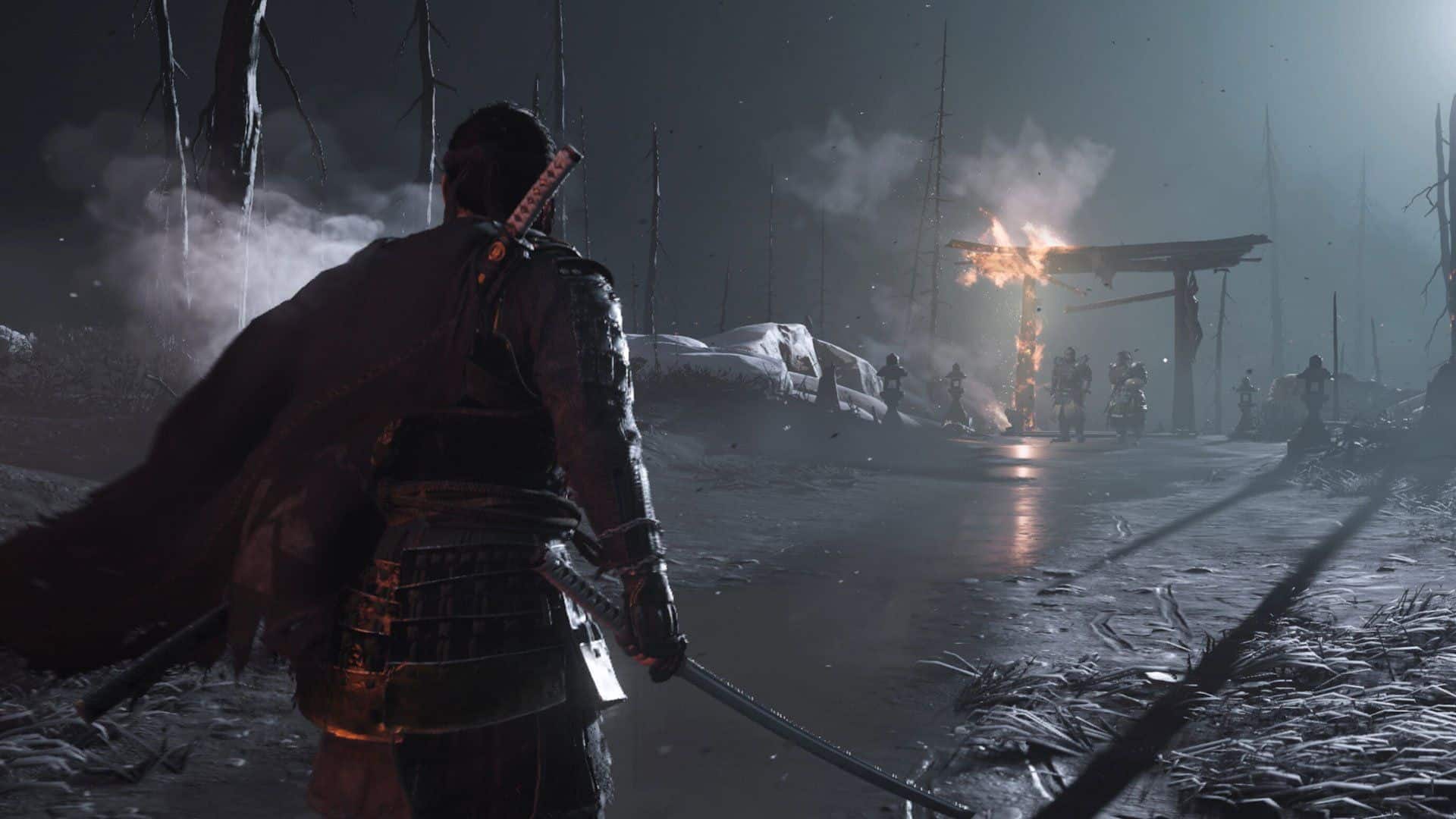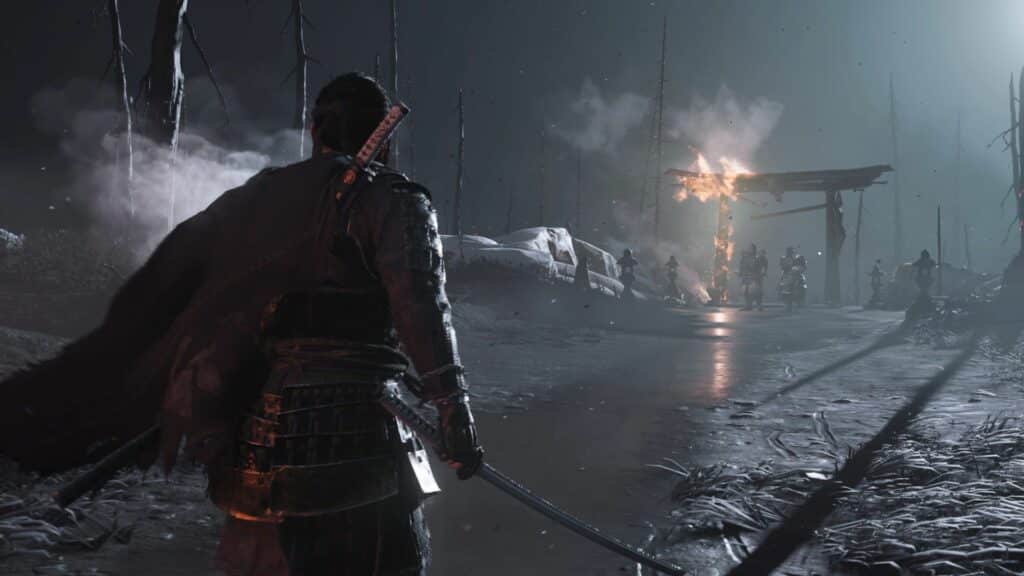 Sony has been avidly participating in bringing its games to TV screens. It wasn't until very recently that a TV adaptation of The Last of Us was announced, and it has already been scheduled for an HBO Max January 2023 air date.
As such, the anticipated Samurai movie could be seen arriving sooner than later. Also, keeping in mind that Ghost of Tsushima 2 hasn't been announced yet, it could make a case for the sequel arriving later than the already announced film.
Expected Platforms for Ghost of Tsushima 2
Ghost of Tsushima was released as a Playstation exclusive. Therefore, the Ghost of Tsushima 2 could either follow its predecessor's footsteps into an exclusivity deal or Sony might decide to be kind to us and release the game on multiple platforms:
It's still unclear whether we'd see the game getting an Xbox port, but considering the computing requirements of games these days, it won't be odd for Ghost of Tsushima 2 to miss out on a PlayStation 4 release.
Ghost of Tsushima 2 Rumors
Sometime earlier, Sucker Punch posted an official job listing for a Senior Encounter Designer. But what's really interesting is that in the details, it's mentioned that they're specifically looking for anyone who has experience working on an action or stealth game.
A bit more information includes; melee combat, layout skills, and level design. Though the listing heavily emphasizes stealth and melee mechanics familiarity. Infamous and Sly Cooper don't fit the bill, and you've already seen above that the studio isn't working on any of these franchises.
So this does make for a pretty strong case for Ghost of Tsushima 2 being in development. Especially after seeing how well the game sold, it's no wonder why the studio was so quick to put out a director's cut for the game. And now, potentially, a sequel may be what's coming next.
While the job listing seems to tick all boxes for Sucker Punch's next project, a sequel to Ghost of Tsushima, you should take these speculations with a grain of salt. A totally new IP by the studio is also a viable possibility, so only time will tell what awaits.
Will There Be A Ghost of Tsushima PC Port?
Sony's recent spree of bringing its previously "Only on PlayStation" labeled games to PC has caught the attention of many avid gamers. Among them include fans who have been admiring Ghost of Tsushima since its launch on the PS4.
Now officially having a foothold in the computer market, a time when Sucker Punch's hack and slasher is playable on PC may not be that far away. We've already got God of War, The Last of Us, and Spider-Man. Many others PlayStation titles are also available for purchase on the Steam store. And there are a few rumors hinting at more titles which are likely to drop next.
The PC Port Will Launch Before Ghost of Tsushima 2
If you notice the release dates of the PC ports of Sony exclusives, you're likely to find something very interesting. Each of the ports; God of War, Spider-Man, and Horizon Zero Dawn, were all done when Sony had officially announced a sequel to the respective games.
Though, yes, not all the exclusives follow this pattern. But for the most part, this does appear to be a marketing strategy for both the respective sequels and the console. So the prospect of the Ghost of Tsushima PC port arriving before we get another go at the beautifully stunning island of Tsushima seems liable.
Sucker Punch remains tight-lipped about where the studio is taking us this time. But it's not unknown what fans truly want to see is Ghost of Tsushima 2. Fortunately, it has been a few years since Sucker Punch released a game. So practically speaking, the announcement we're all waiting for shouldn't be that far from now.