Deathloop is a first-person shooter with a time loop from Arkane Studios. It features the main character stuck in a time loop who has to break out by killing 8 targets in a single loop. The title is one of the most critically acclaimed games of all year and received perfect scores from various outlets. Sadly, the PC performance isn't perfect, and there are some technical issues. If you are running into the Deathloop crash at launch issue, here are a few things you can try.
Currently, the game has a Mixed rating on Steam, and this is largely due to technical issues that users are facing. We hope developers address those in updates, so that everyone playing the game, can get the best experience. Sadly, previous Arkane titles like Dishonored 2 had similar issues as well.
Fixing the Deathloop crash at launch issue
Multiple users have reported that they are running into the crash at launch problem. Thankfully, there are a few helpful suggestions that might help you with that. Here are some of those.
Disable RivaTuner
Now, we know, RivaTuner is one of the best programs a PC gamer can have, but for some reason, it has issues with Deathloop. If you are using it, please disable it for now, and try running Deathloop again. This recommendation comes straight from Digital Foundry's Alexander Battaglia.
An additional thing you can try is setting the Application Detection Level to Medium instead of High. This might not work for everyone, but it will allow you to keep using Rivatuner.

Verify game files
It is possible that your files didn't download properly, or got corrupted for some reason. To ensure everything is in order, please verify your files on Steam. To do this, follow the steps below.
Right-click on Deathloop in your library, and click Properties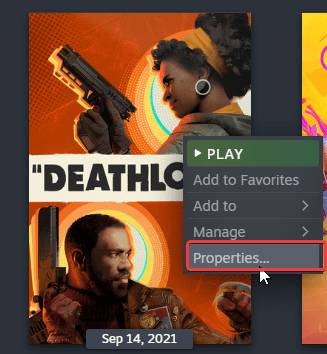 Now, in the LOCAL FILES tab, select Verify Integrity of local files…
Run the game through Geforce Experience
Here's an unorthodox solution, but something that might work for NVIDIA users. Try running the game through NVIDIA's Geforce Experience application by first letting the application set it to Optimal Settings. Once it's launched, select the settings you want, and run it without the software.
Update DirectX and Visual C++ Redistributables
Ensure that both DirectX and Visual C++ Redistributables are on the latest version.
Manually update your GPU Drivers
It is very important that you update your GPU drivers to ensure that the game runs smoothly. It is recommended by the developers, especially if you are using an AMD GPU.
You can get the latest ones from the links below.
We hope this guide helped fix your Deathloop crash at launch issue. Let us know if you have any questions in the comments below.