Blasphemous 2 is the sequel to the brutal action-platforming metroidvania from The Game Kitchen and Team17 Digital. The new entry features the return of the Pentinet One, and you'll once again embark on a quest to face monstrous foes and explore a world filled with mysteries and secrets. Though, is Blasphemous 2 coming to Game Pass? Here is everything you need to know.
Blasphemous 2: Is It Coming to Game Pass?
Blasphemous 2 is not coming to Game Pass at launch, and there hasn't been any announcement by Team17 or The Game Kitchen to indicate that it is.
The first Blasphemous title still hasn't made its way to the service, even though it is currently available for PlayStation Plus Extra.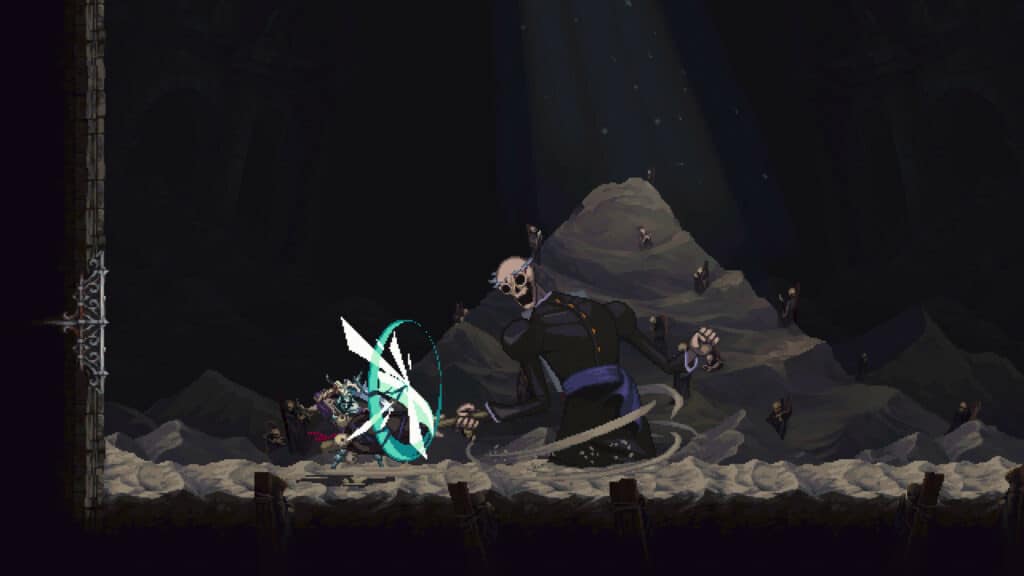 Will Blasphemous 2 Launch on Game Pass Later On?
It is hard to say at this point, and it seems a bit unlikely considering the first title never came out on the service, even though it launched in 2019.
However, multiple Team17 games have previously been released on the service including titles like Going Under, Neon Abyss, My Time At Portia, Monster Sanctuary, Overcooked 2, and more.
Given the publisher's history, it is possible that the game eventually lands on the service, but I suspect we'll likely see the first one release on it before the sequel.
Blasphemous 2 Release Date
The game is coming to PC, Xbox Series S|X, PS5, and the Nintendo Switch on 24th August 2023.
We hope this answered your question regarding the availability of Blasphemous 2 on the subscription service. If you have any questions, let us know in the comments below.