Nintendo European Research and Development (NERD) has put out an attractive job listing where they describe looking for talent to work on what could potentially be the next version of Nintendo Switch. We still don't know much about the hardware, or when it releases, but this is the first time Nintendo has officially acknowledged the existence of the next Nintendo console.
Nintendo Affrims The Next Nintendo Console Is Coming
The Nintendo Switch has been out since March 2017 and has taken the gaming world by storm. Admittedly, the console has shown its age with its most recent titles. Still, a new job listing from Nintendo European Research and Development (NERD) may have confirmed that the next Nintendo console is coming soon.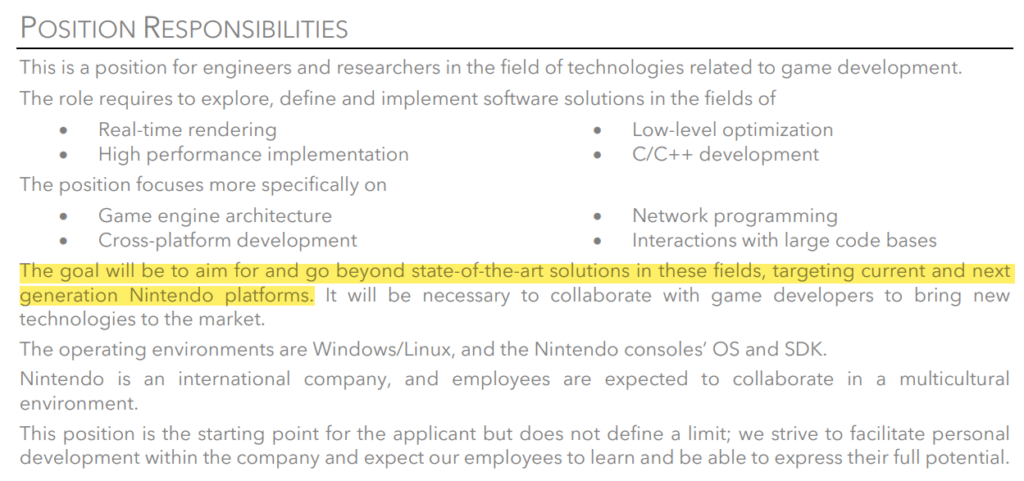 The job listing also looks for Cross-Platform development, which means that Nintendo will support the Nintendo Switch when the new console does release, but we do not know when or where we will learn about the next console.
Whatever the case might be, we do look forward to what Nintendo has to offer when it comes to their future console, and perhaps letting the Nintendo Switch get the rest it deserves.
What are your thoughts on the console? Let us know in the comments section below.