It's a little close to the end of the month, but we have finally gotten an official announcement about the October 2022 PlayStation Plus Essential Games. The lineup is somewhat promising and has a few good games in it, but otherwise, the program shows no signs of slowing down and continues to deliver quality games.
October 2022 PlayStation Plus Essential Games
Unfortunately, this time the source is not our regular source at Dealabs, and instead comes from Sony themselves via an official blog post.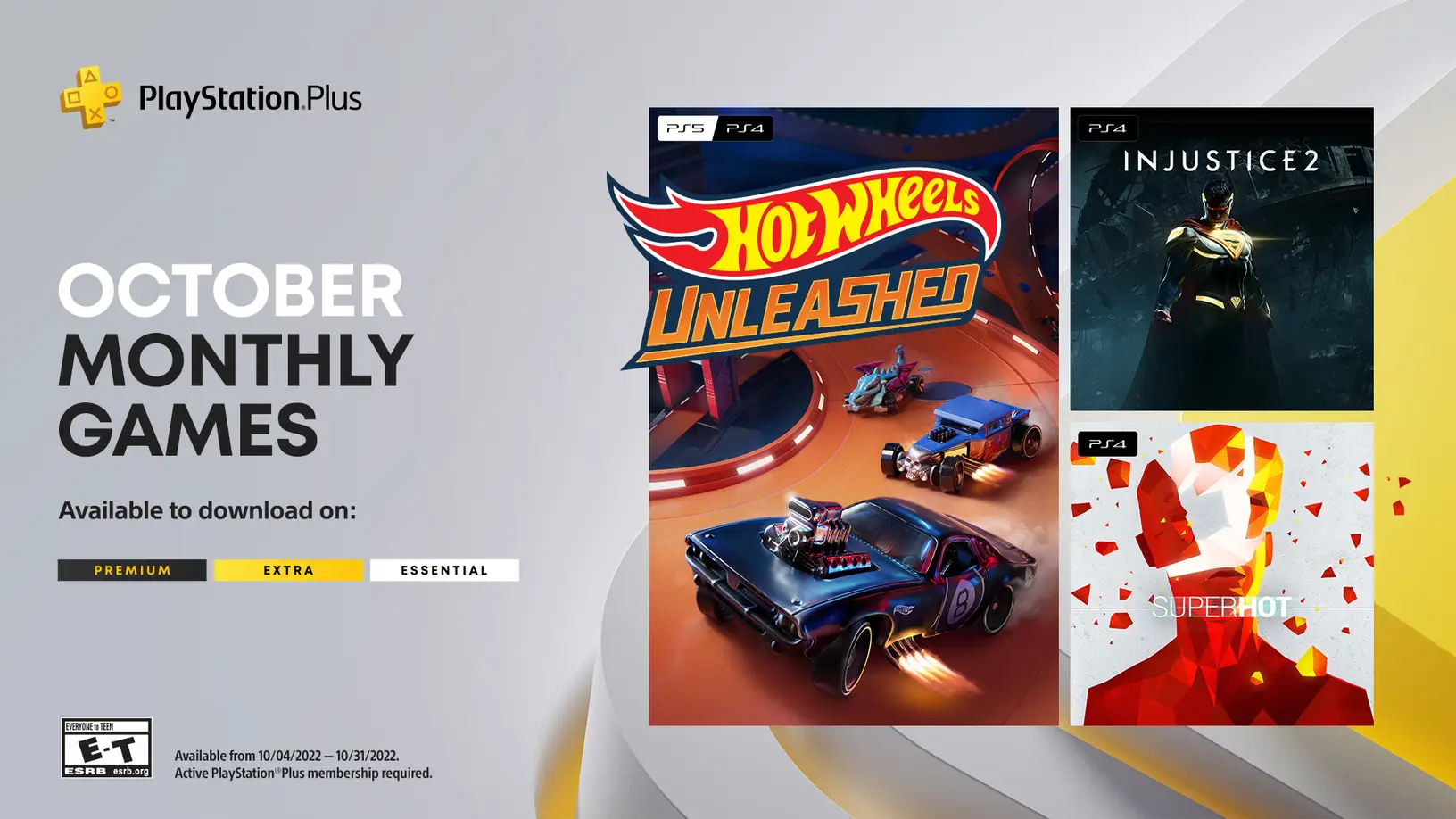 You can see that the listed games are:
Hot Wheels Unleashed (PS5/PS4)
Injustice 2 (PS4)
Superhot (PS4)
It helps that Hotwheels Unleashed has a plethora of free DLC for the cars, so it make the addition of the game even more valuable for newcomers to the racing series.
Superhot too is a great FPS to play outside of VR, and Injustice 2 is of course a fantastic fighting game if you're looking for something that mixes up Superheroes with a great storyline to boot.
The games will be added later in October, and you only have a few days left to grab your free PlayStation Plus Games for the month of September if you haven't done so already.
Sony says that they will announce the additional titles for Premium and Extra in the coming month, which should mean that the announcement for those tiers will happen in the coming 2 days as this month is already nearing its end.
All of the games are great to play with friends, and of course, we could have am even better month with the new additions.
What are your thoughts on the new title? Let us know in the comments section below. What game are you most looking forward to enjoying when its added to the PlayStation Plus Library?