PlayStation has recently gotten into the game of releasing its greatest hits to the PC. The first game was Horizon Zero Dawn back in 2020, and the latest game on steam being Days Gone that is releasing on May 18th. However, it seems that the PlayStation Steam Page could be hinting at more games to follow.
The PlayStation Steam Page could be hiding some secrets
The PlayStation Steam Page has some weird number work at play. On the about page, there are 41 listings of Games.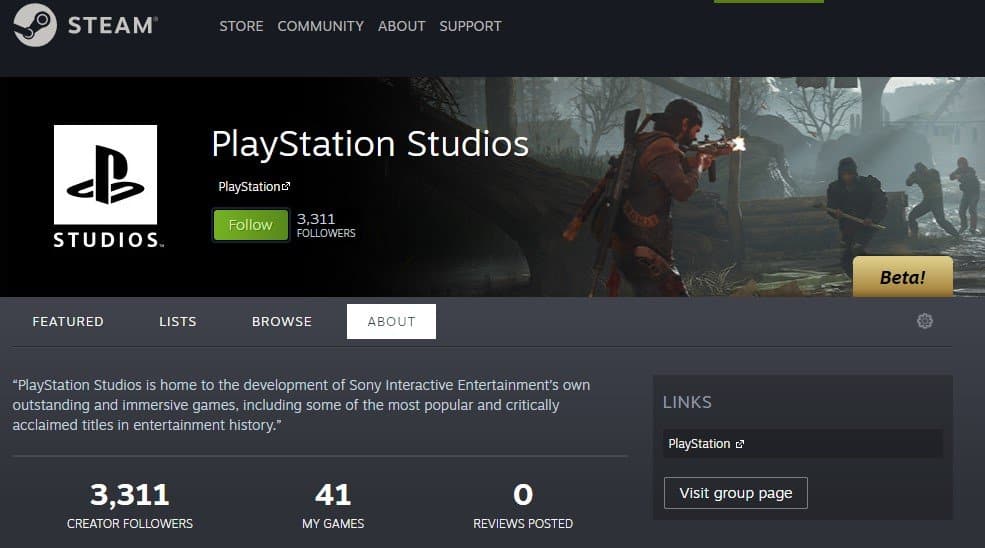 However, when you navigate to the Featured tab, you are shown 24 titles.
When we do the math between what is mentioned between pages, it comes to 17 unnamed titles. This could be a mix of titles and DLC, because games like Helldivers alone accounts for almost 15 pieces of DLC that adds to the bill.
We know that rumors of Bloodborne on the PC have been rampant since the release of the game, but with E3 2021 approaching around slowly but surely, we could expect PlayStation to make some announcements for their games to come to the PC in June.
We already know that PlayStation has said that they do have plans for bringing more of their games to PC in the past, with Days Gone being the first of many more to come.
It's high time Sony realized the market size of PC and with the presence of Steam, fans have been overjoyed to play titles like Horizon Zero Dawn which was something that was previously exclusive to the PS4, and came as a pleasant surprise to fans.
While we don't have a clue on what the next titles for the PC could be, there is speculation that it could be God of War and a few other exclusives that have been released for a few years now. With Horizon releasing in 2017 and releasing in 2020, and Days Gone releasing in 2019 and on to PC in 2021, we can assume that there is almost a 3 year gap between each game that goes from PS4 to PC.
With God of War releasing in 2018, it does stand as a strong candidate for the next re-release, but this also doesn't explain how much older titles like Infamous: Second Son has not yet been ported to PC, which dates back to 2014, along with other launch titles like Killzone: Shadowfall.
For now, all we can do is keep our eyes peeled for E3.