2017's Prey could be getting a PSVR version in the form of Prey VR. While Arkane Studios did play around with VR in a couple of follow-up DLC to the game, including letting players experience a part of the campaign in VR, it seems that a full VR revamp could be in the works. Whether it's exclusive to the PSVR is still a mystery.
Prey VR – In VR, no one can hear you morph.
Prey (2017) was a great game that was developed by Arkane studios. The brilliant minds behind the much beloved Dishonored series. The game offered a unique spin and acted as soft reboot of the 2006 title of the same name.
According to ShopTo, a retailer in the UK, there is a listing for Prey VR. There are a select few AAA games on the PS4 that you let you play the entire story of a game from beginning to end in VR. Resident Evil 7 is one of the most prolific examples of this.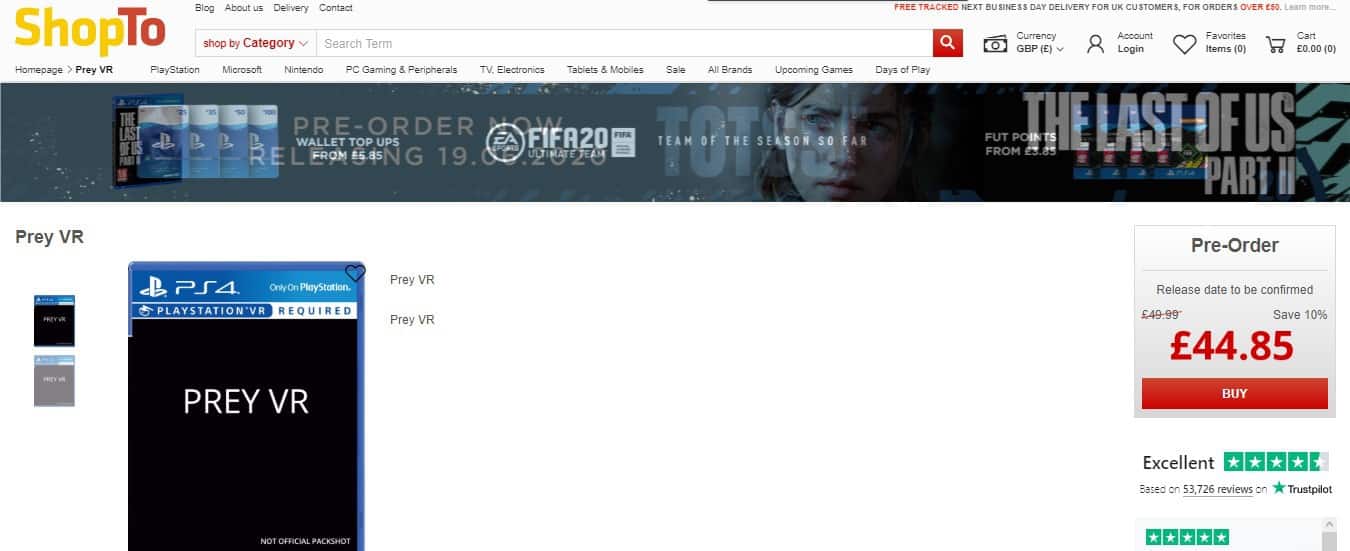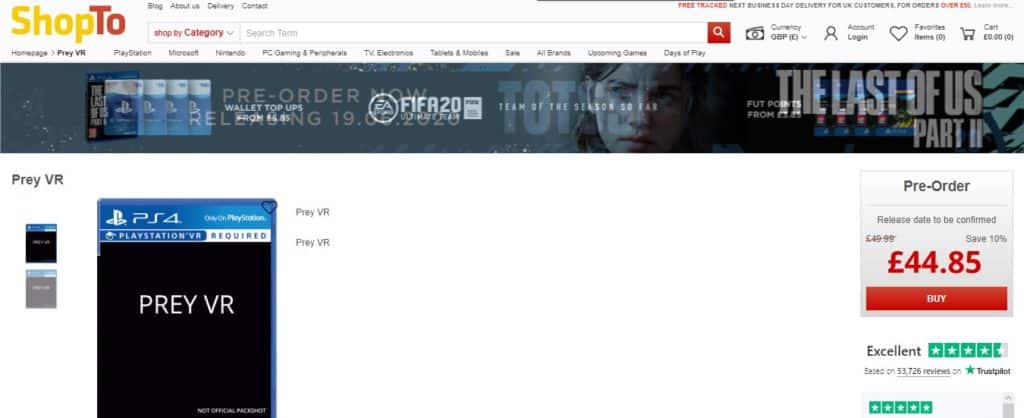 Arkane Studios did release 2 VR related DLC's for PC VR and PSVR. One of which was for multiplayer, and the other as a part of the main story. It is odd that a game like Prey VR is coming out of the blue like this, years after its original release.
Whether or not Prey VR culminates into an actual release is something time will only tell. We can hope that Bethesda hosts an online show to present their line-up of titles for the Xbox Series X and PS5 the way EA and Ubisoft are doing.
For now, all we have is a listing to go on. While a pleasant surprise, fans of Prey will definitely enjoy playing through the game once more in PSVR. Whether or not the release will follow up for the PC version of the game, is also a mystery.
We also don't know when the game is expected to release, but we do know its a PSVR title, meaning it will be exclusive to the PS4. At least that is something fans could look forward to once an official announcement drops.
What are your thoughts on the potential Prey VR? Let us know in the comments section below!