Finally, got your hands on the elusive PS5 and want to know which games you should try out first? We have 15 PS5 exclusive games, so you don't have to spend time selecting when you can spend time playing.
Picking 15 PS5 exclusive games and ranking them is a bit of a task. As most of the games belong to different genres, ranking them in numerical order would be practically impossible.
Many PlayStation games make their way to PC and are available on PS4. We will be including those on the 15 best PS5 exclusive games list as well.
15 BEST PS5 Exclusive Game
Here's a list of the best PS5 exclusive games
Demon's Souls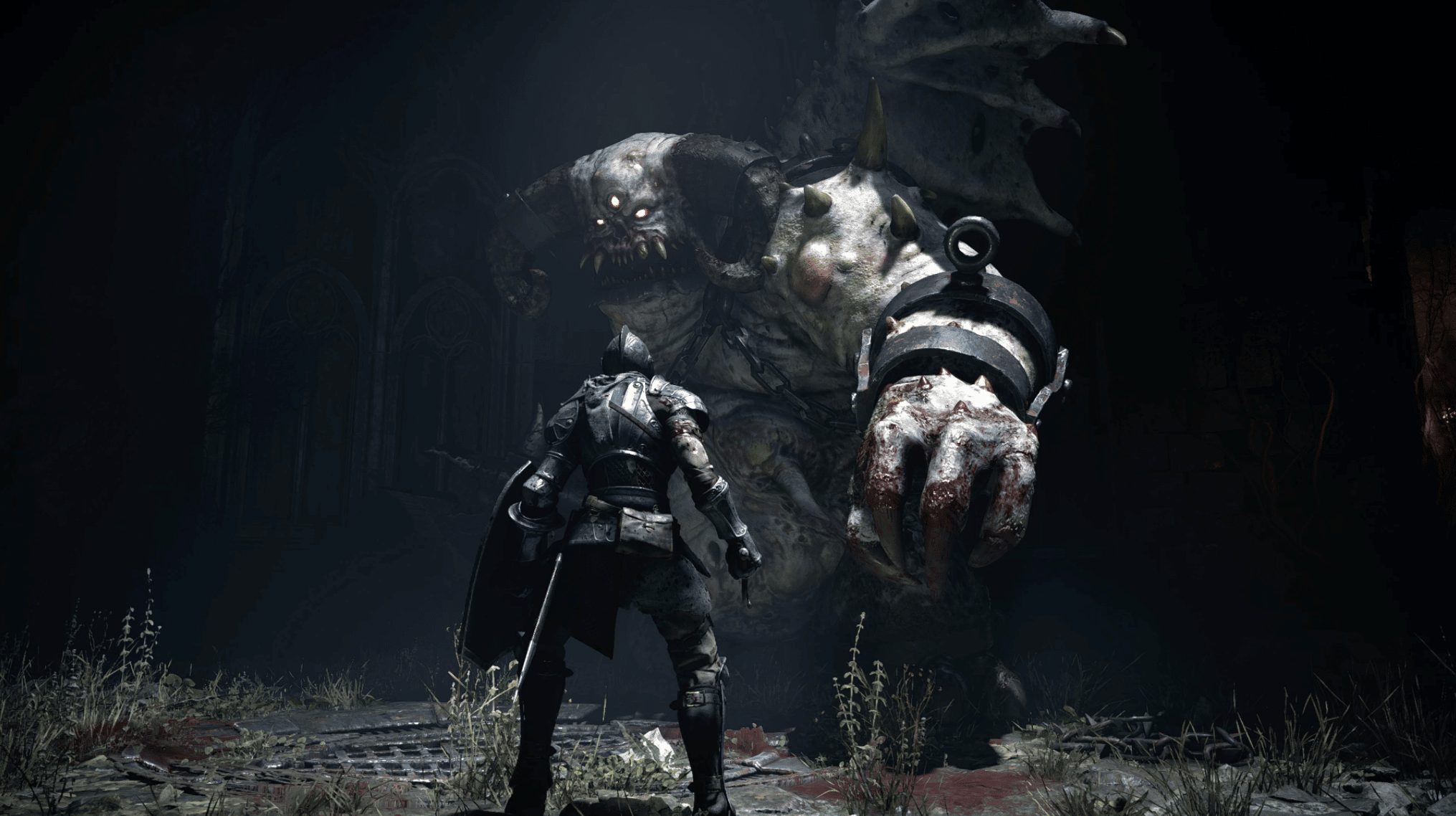 Release Date: November 12, 2020
This is where the Soulsborne genre started, almost 11 years ago. Now you can enjoy the remake of the legendary Demon's Souls on your PS5. The incredible FromSoftware game has gotten a much-needed facelift thanks to Bluepoint, the developer behind the equally incredible Shadow of the Colossus. It is a classic role-playing game that is hard but fair. You'll die time and time again until you nail down the timing of each parry, dodge, and roll.
The overall gameplay experience remains the same as we remember it, but the game looks incredibly beautiful on the PlayStation 5. There are also some quality-of-life improvements thrown in so that new players won't feel totally out of the loop. It is one of the best JRPGs available on PS5. The game is also available on the PlayStation Plus Extra subscription service, so you can try it out there as well.
Ratchet & Clank: Rift Apart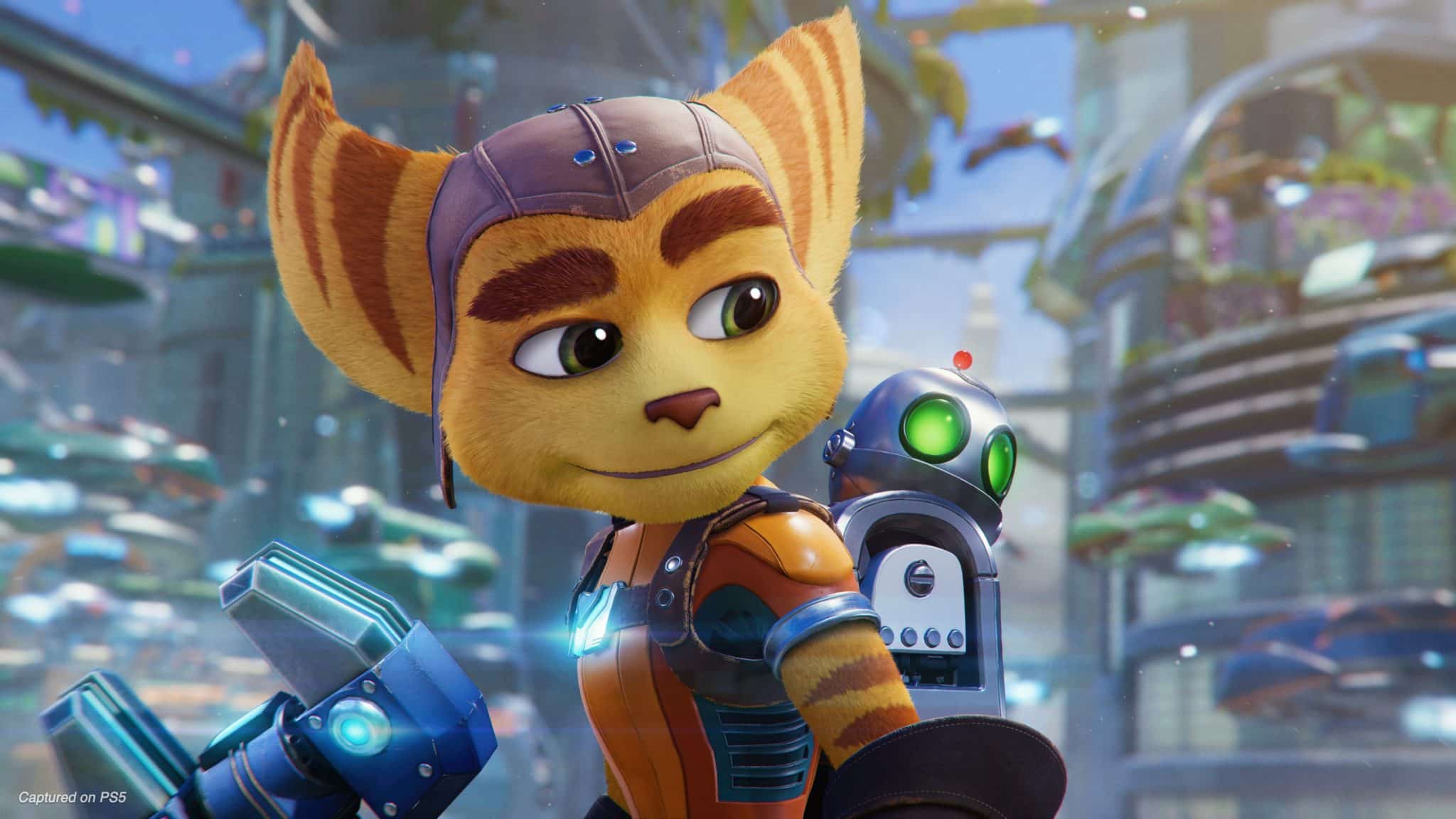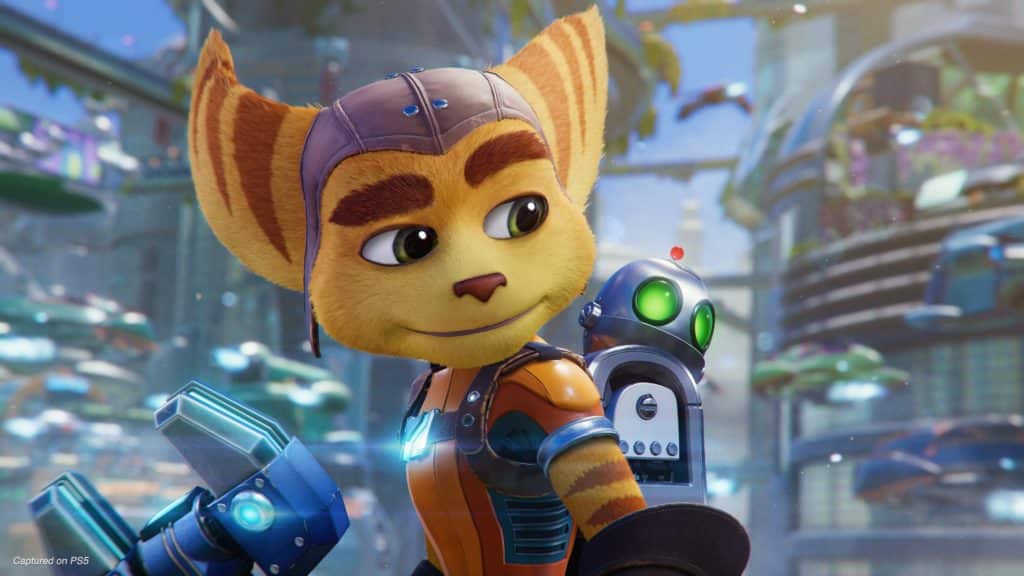 Release Date: June 11, 2021
Insomniac Games are magicians, they have been producing some amazing PlayStation exclusives for years now. Ratchet & Clank: Rift Apart is them returning to their old action platform and bringing it to the PlayStation 5. This is by far the best visual showcase for the PlayStation 5's power. The game has incredible graphics, the characters seem to be plucked out of a Pixar movie and the environment is stunningly designed.
The animations, the reflections, and even the shadows are polished to perfection here. If you love a good platformer, then Ratchet & Clank: Rift Apart is made for you. Don't even get me started on how addictive all the weapons are in the game, the more you use them, the better they'll get. Overall, this PS5 exclusive is an entertaining ride that doesn't overstay its welcome.
Astro's Playroom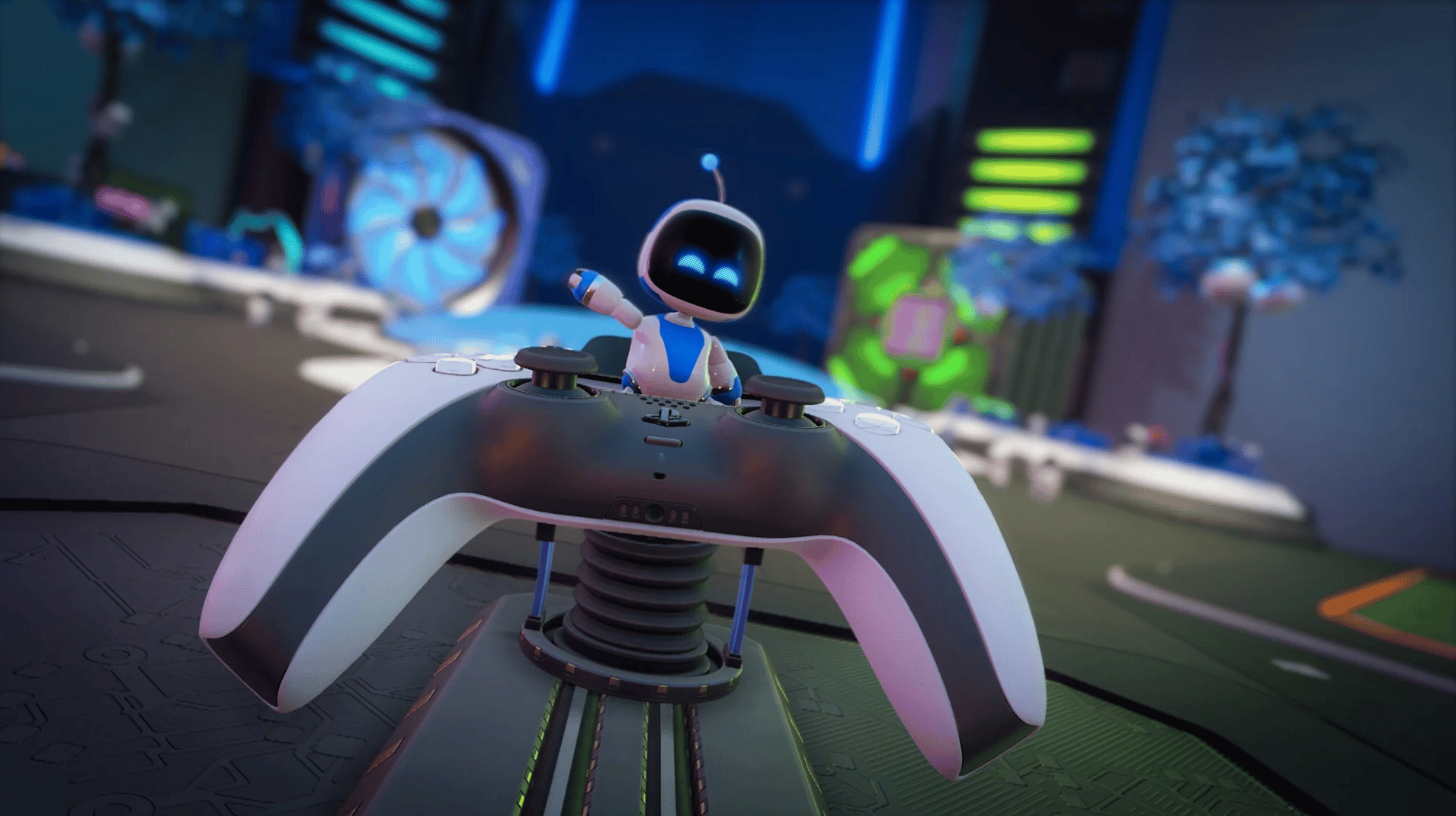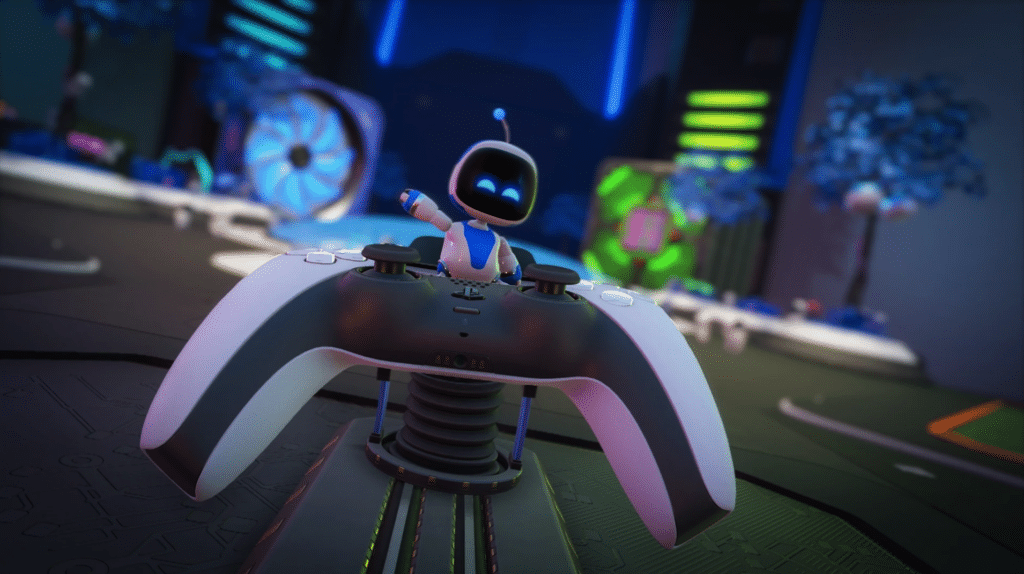 Release Date: November 12, 2020
At first glance, Astro's Playroom might seem like a tech demo to showcase the new features of the PS5. However, once you start playing the game, it will become apparent that it is much more than that. It is a love letter to PlayStation history and exclusive games. You can spot characters from all PS games (and some other hits) across the levels.
Astro's Playroom comes preinstalled on the PlayStation 5, and I highly recommend that you start playing it right away after you set everything up. It not only introduces you to the new PS5 DualSense controller features, but it is a meaty platforming experience. While the adventure only takes around 3 hours or so to complete, if you're a fan of PlayStation history, you can potentially spend a lot more time discovering all the callbacks and Easter eggs.
Returnal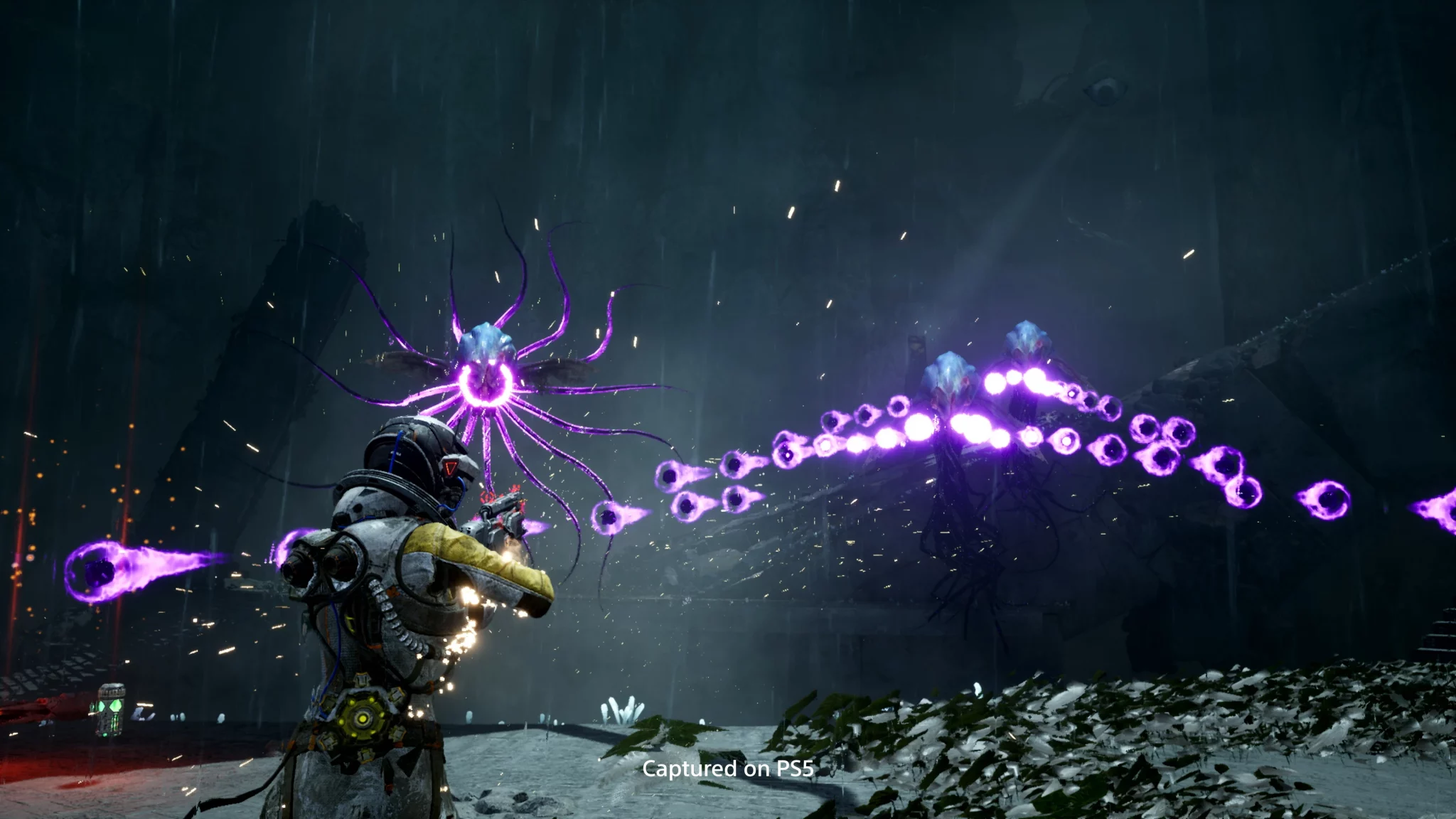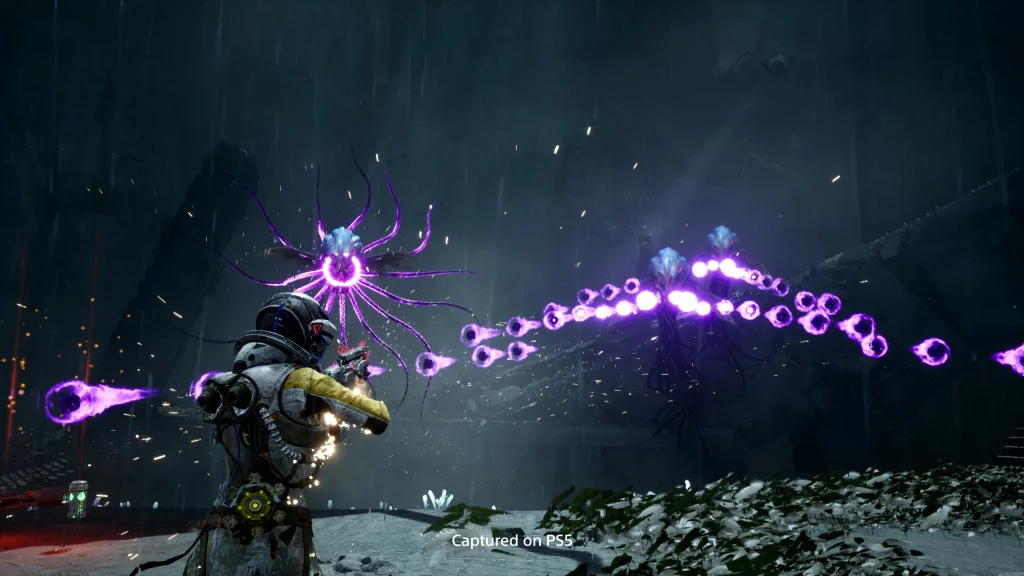 Release Date: April 30, 2021
Returnal is a victory for Housemarque, and they have cemented themselves as incredibly talented developers. Returnal is a roguelike third-person shooter game, which may seem like an odd combination, but it works perfectly well. The unpredictable nature of the levels, combined with super tight and responsive movement, it makes for a superbly fast action experience that isn't available elsewhere. If you are familiar with bullet hell games of the old times, which were usually 2D, you'll be right at home playing Returnal.
You play as Selene is stuck on a hostile alien planet as her spaceship got crashed. However, every time she dies, she wakes up at the side of the crash landing. It is up to you to take her out of this time loop and discover why she is stuck here in the first place. The developers have struck a great balance between story and gameplay, the story unfolds gradually as you progress through the game. There aren't a lot of cut scenes doling out exposition like other (equally great but different) videogames.
The developers have recently added a two-player online co-op mode. This allows you to join or invite another friend and go through the whole campaign together. This is an excellent way to reduce the difficulty of the challenges and quite frankly somewhat ridiculous bosses. If you're worried that you'll get your Selene killed a lot of times, invite over a friend and you both can die together.
Thankfully, there is also a revival mechanic that allows you to aid your friend if they fall. Returnal is a complete package that offers a lot to the players and is one of the best PlayStation 5 exclusives available right now.
Gran Turismo 7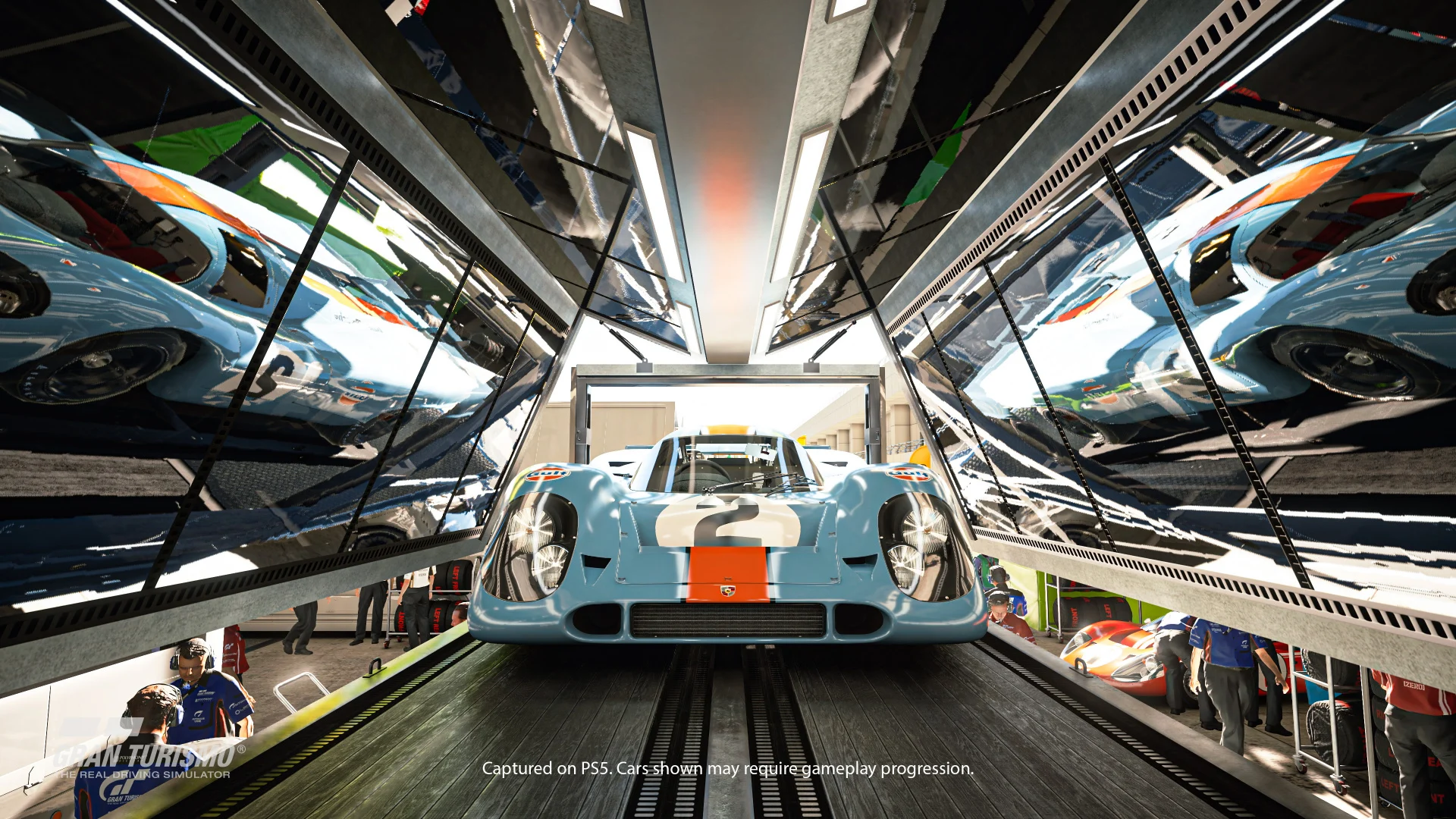 Release Date: March 4, 2022
Gran Turismo brought simulation racing to the PlayStation platform, and Gran Turismo 7 is continuing the tradition. Despite having a rough launch thanks to the online and maintenance issues, the game is faring well these days. There was also buzz surrounding the microtransactions being a little invasive, but if that doesn't dissuade you, there is a fantastic racing game to be enjoyed here.
There is a deep solo campaign that you can enjoy as you unlock more and more cars and complete challenges. Furthermore, there is also the Gran Turismo 7 simulation mode that allows you to buy cars, tune them to your liking, race them around, and eventually sell them when you're ready to move on.
There are over 420 cars available and are authentic to their real-world counterparts. The detail that's been put on the cars is astounding, the same can be said for the 90-track routes available for you to race on. The graphics make full use of the PlayStation 5's horsepower and deliver crisp and stunning visuals.
The game runs at 60 frames per second with support for 4K resolution and HDR. Along with Ray tracing support, the game takes advantage of the ultrafast SSD in the PlayStation 5 to get you in the race faster. It also puts the adaptive triggers in the controller to good use, letting you feel the vibrations from the brake system and wheel spins. Speaking of vibrations, the haptic feedback is fine-tuned to immerse the player into the game world.
Sackboy: A Big Adventure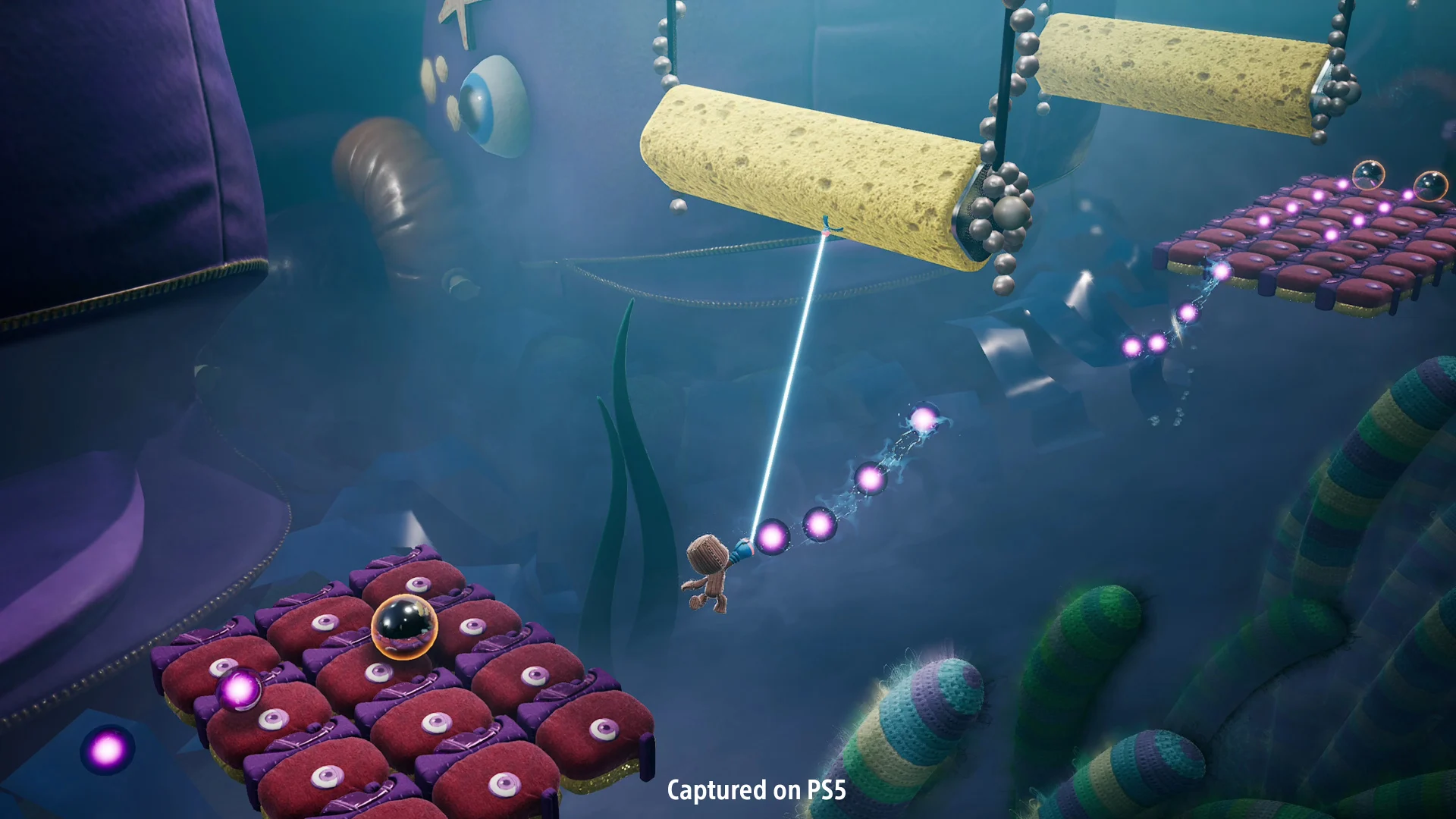 Release Date: November 12, 2020
Fans of family-friendly games would love Sackboy: A Big Adventure, as it delivers adorable aesthetics and tight platforming action. The game is fully playable in co-op as well, so you and your kids can enjoy the ride together. The cute characters combined with lovely environments make the game immediately endearing.
The game is a pure co-op platformer through and through, with imaginative visuals and a pretty high replay value. The game is also easy to understand, so you can simply hand the controller to a buddy and get into the action fast. While the game didn't launch with an online co-op option, it's now included so you and your distant friends or family can join in on the fun.
Final Fantasy 7 Remake: Intergrade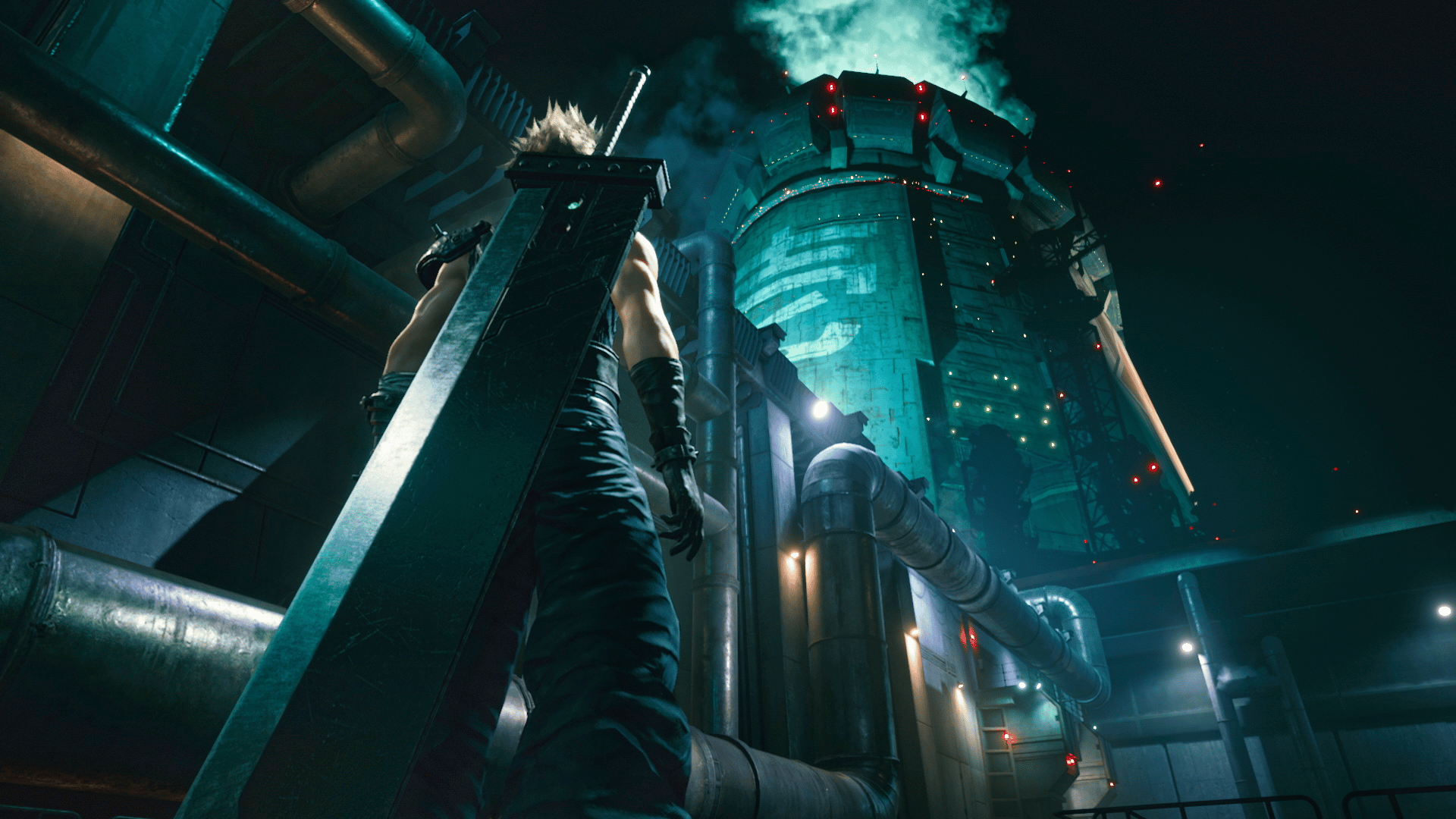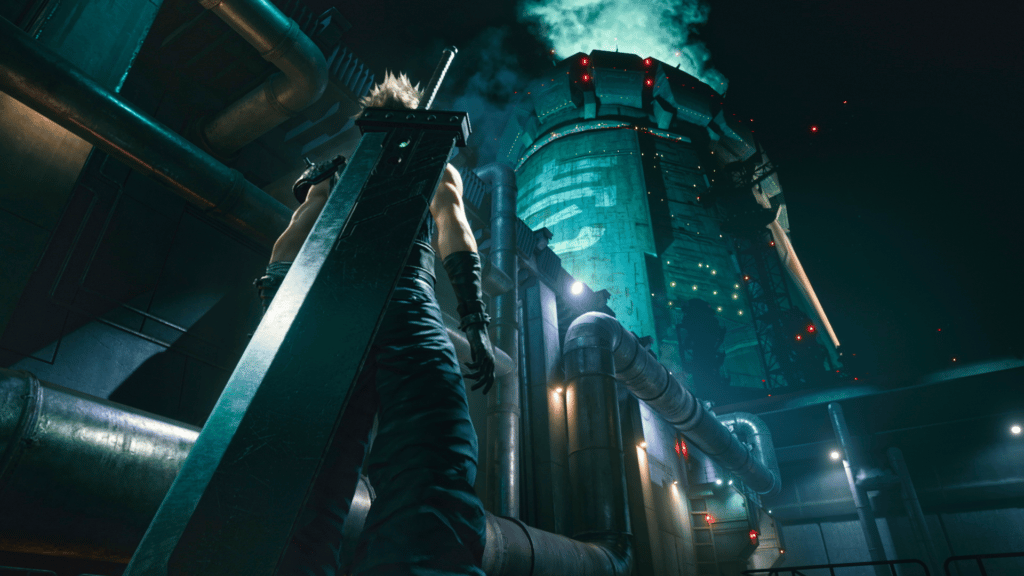 Release Date: April 10, 2020
Final Fantasy 7 Remake: Intergrade, as the name suggests, is a remake of the beloved RPG Final Fantasy 7. Many consider Final Fantasy 7 to be one of the best RPGs of all time, and I couldn't agree more. The Final Fantasy 7 Remake: Intergrade isn't any run-of-the-mill remake either, it is a reimagining built from the ground up to take advantage of the power offered by modern consoles.
The graphics of the base game are wonderful, even for a PlayStation 4 title, however the developers up them a notch by introducing better frame rate and resolution.
There is also the PS5 exclusive Yuffie DLC that was previously called Episode Intermission. This is a whole new slice of gameplay that lets you play as the ninja Yuffie Kisaragi. The game is beautifully crafted, and each area shows attention to detail when it comes to environmental design.
The combat on the other hand is equally great, you can control all members of your party in real time and pull off some incredible moves. Fret not, there is the option to turn on classic battle controls if you prefer the old way of vanquishing your enemies.
Marvel's Spider-Man Remastered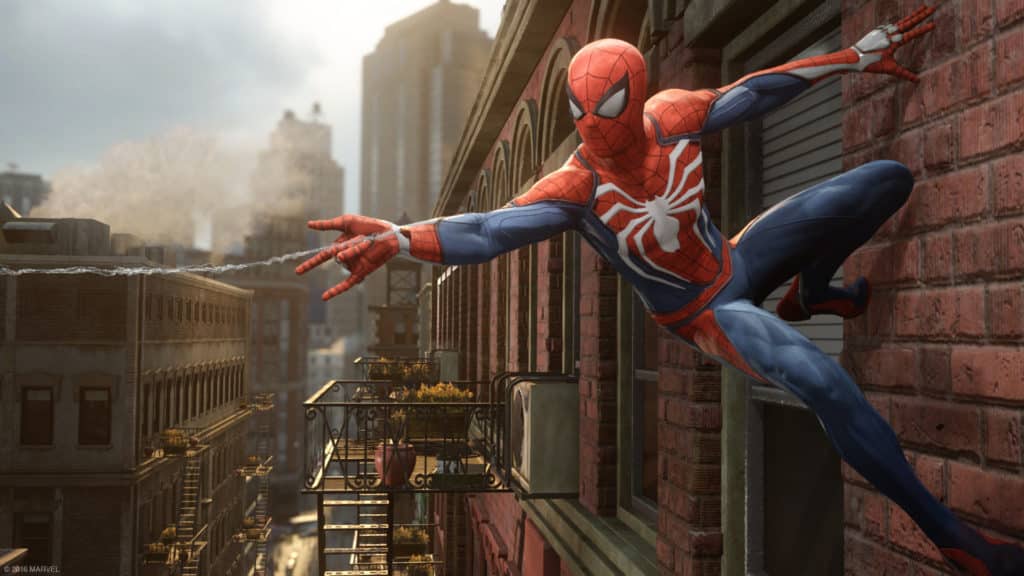 Release Date: November 12, 2020
Originally launched in 2018, Marvel's Spider-Man was an instant hit. It is, in my humble opinion, the best superhero game yet simply because it had a gripping story, amazingly intuitive controls, and a city that is a blast to swing around. The PlayStation 5 remastered version brings an interactive city to life in 4K resolution.
There is also Ray Tracing support and 60 frames per second performance mode. I highly recommend that you try out all the different modes on offer and settle on the one you prefer. I love swinging around New York City at a smooth 60 frames per second, but you may prefer the higher fidelity visuals.
Marvel's Spider-Man Remastered keeps the intuitive and responsive swinging mechanics. This is one feature that would make or break a Spider-Man game, and Insomniac Games nailed it perfectly. It is one of those games where you don't even know there is fast travel, the standard movement is that addictive.
The frame rate boost offered by the PlayStation 5 version makes the fast-paced action and acrobatic combat feel responsive and impactful. If you haven't played this gem of a game, I highly recommend that you check it out because it's one of the best PS5 exclusives right now.
Ghost of Tsushima: Director's Cut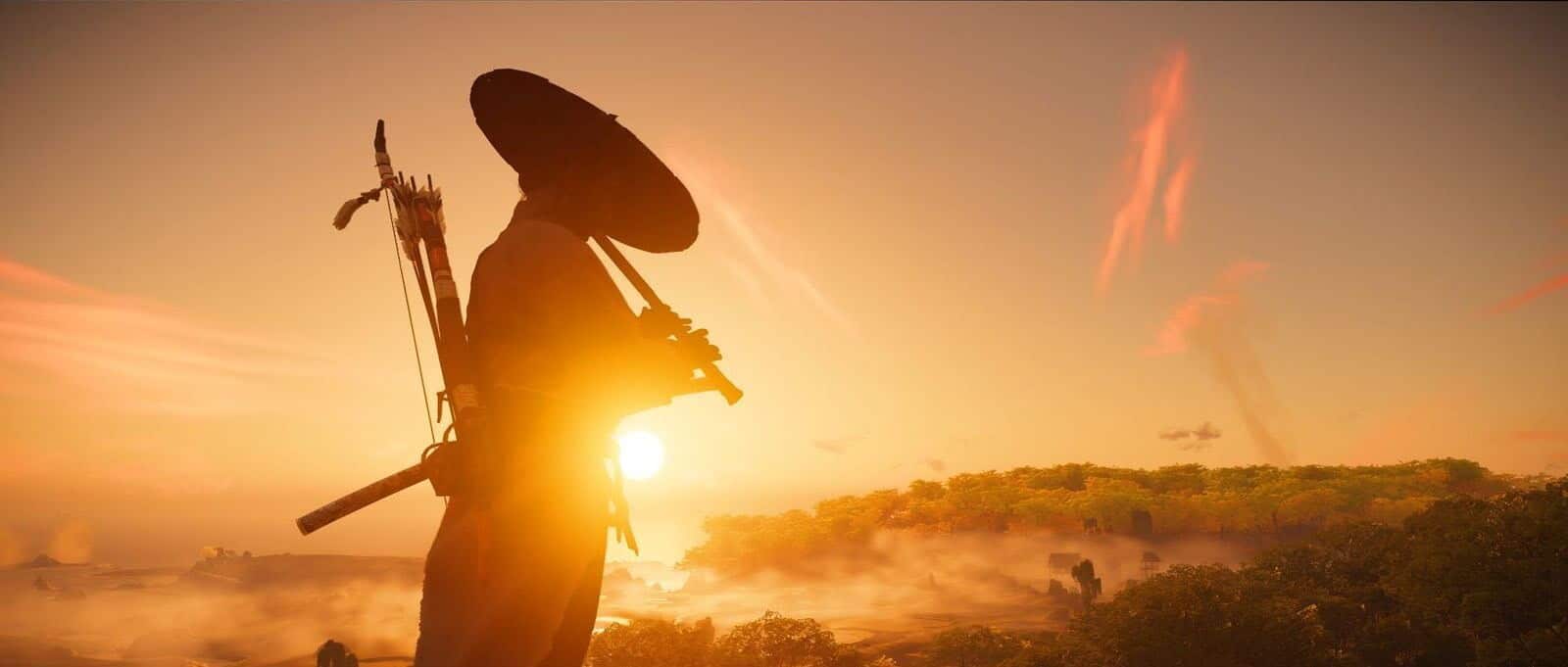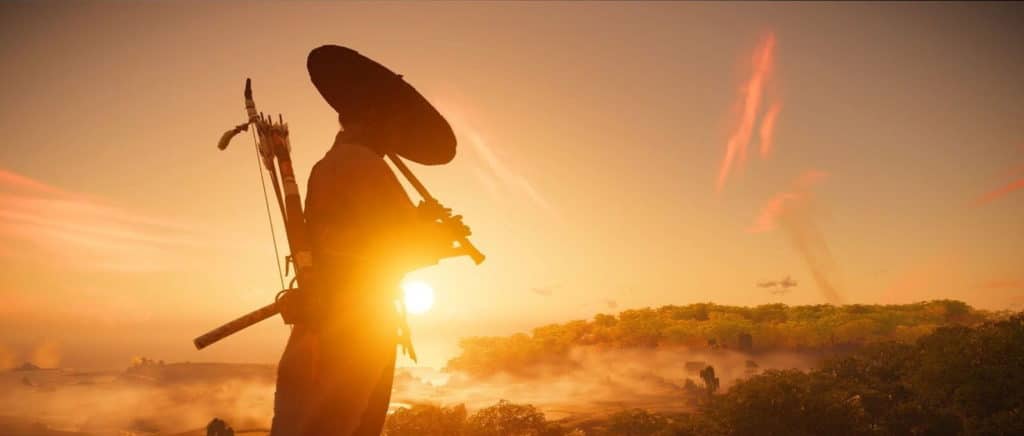 Release Date: July 17, 2020
Ghost of Tsushima: Director's Cut brings one of the best open-world action games to the PlayStation 5. The developers, Sucker Punch, delivered a mighty punch with their samurai sandbox as the game became an instant hit. While the PlayStation 4 version was great in its own right, the game shines with a faster and more stable frame rate. It came as a surprise how well Sucker Punch managed to bring old Japan to life, considering it was their first foray into stealth and melee combat.
The game gives you so many options to tackle any encounter. You could go the stealth route and relive the memories of playing Tenchu (it was an epic stealth game back in the day). Or you can straight up challenge foes to a duel. Usually, games favor one playstyle over the other, but Ghost of Tsushima: Director's Cut strikes a good balance between the two. Although I'd say the stealth was a bit lacking in many ways, taking foes head-on is more thrilling (and usually faster).
Ghost of Tsushima: Director's Cut also uses the PS5 controller to further immerse you into its ancient, stylized world of Tsushima. The haptic feedback, along with the adaptive triggers, provides an additional sense of belonging to the players. Whether you are riding your horse around the island or clashing swords with the Mongols, you'll feel everything through the controller. The game is available on the PlayStation Plus Extra subscription services as well, you can give it a go if you are already subscribed.
Horizon Forbidden West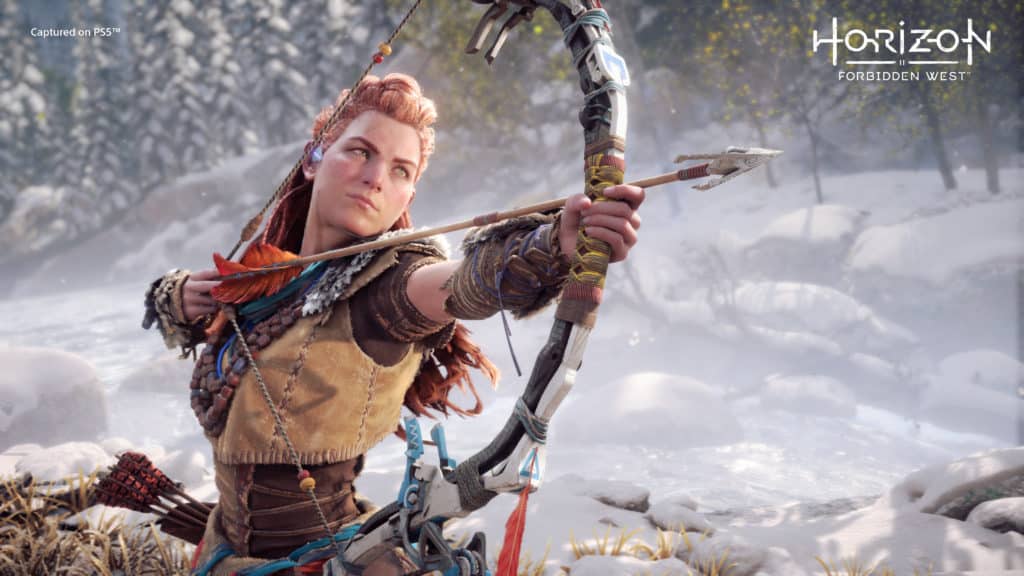 Release Date: February 18, 2022
Horizon Forbidden West is the direct sequel to the hit open-world game, Horizon Zero Dawn. The new game is expansive, and vast, and brings improvements across the table. Stealth to exploration, and from combat to navigation, everything gets an upgrade. The skills are expanded and improved, the controls are a bit better as well, and the responsiveness of the main character is fine-tuned too.
The cast is also fully fleshed out and offers unique perspectives throughout the story. Aloy is as witty and fierce as ever, not only just in combat, but also in killing her enemies. There is also a new grappling hook for Aloy to use during navigation and exploration. The main star of the show are the machines. They are intricately designed with strengths and flaws, flaws which you can exploit to make quick work of them during combat.
There are a lot of quests and activities for you to partake in. The melee combat against humans is improved by a huge margin and offers a lot of variety when compared to the previous game. Melee combat isn't powerful against the machines though, as it should be, you can't take down a metallic T. rex with a spear.
Uncharted: Legacy of Thieves Collection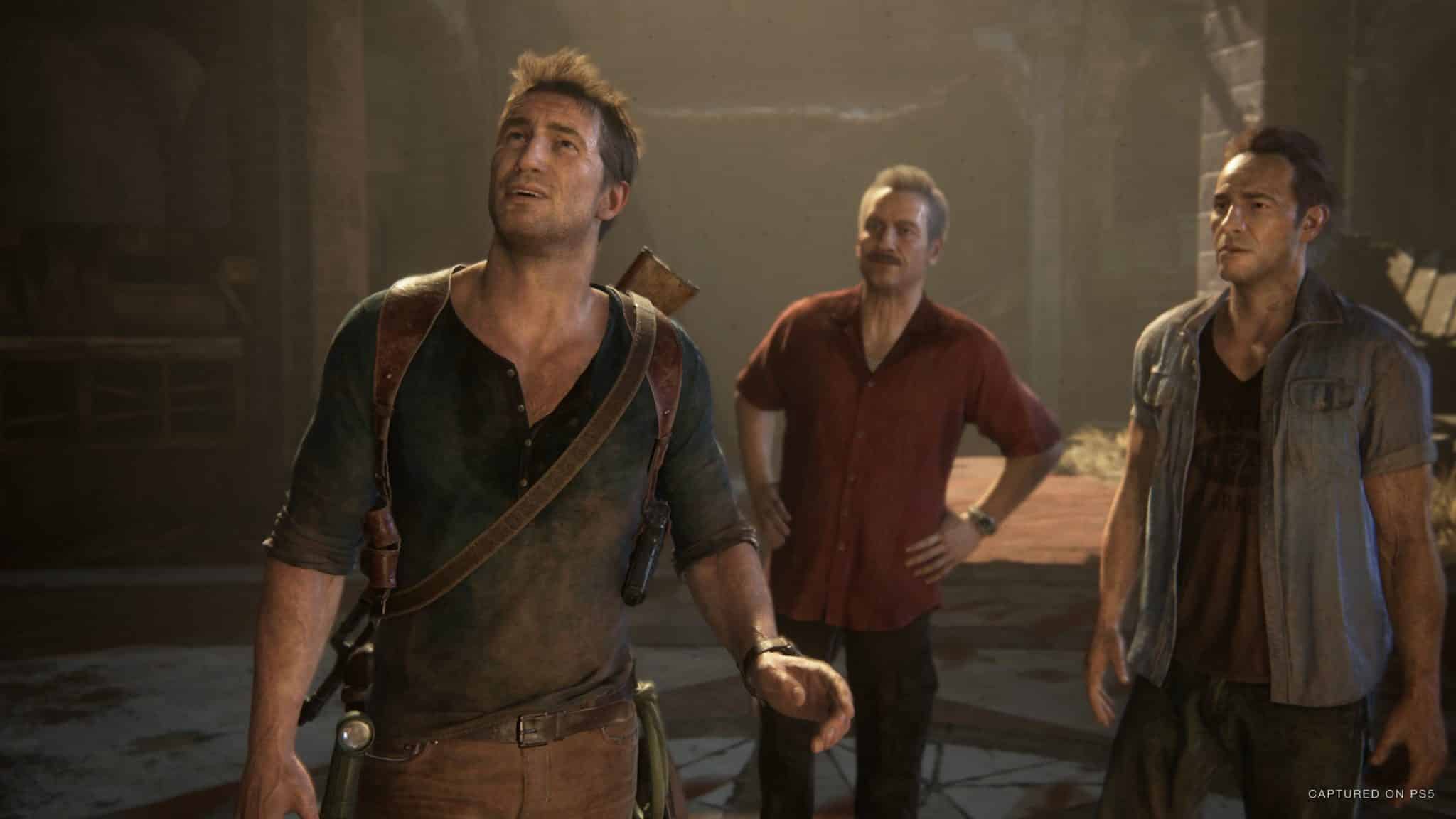 Release Date: January 28, 2022
I admit, the Uncharted: Legacy of Thieves Collection features games released way back on the PlayStation 4. And they looked stunning when they were originally released as well. So having Uncharted games for the exclusive PS5 games list doesn't feel right. Trust me when I say this, the improved frame rate and the resolution look incredibly beautiful on a proper 4K HDR display.
The Uncharted: Legacy of Thieves Collection includes Uncharted 4: A Thief's End, which has Nathan Drake pull off one last score. The collection also has Uncharted: The Lost Legacy, with stars Chloe Frazer in the lead role.
If you're a fan of action-adventure games with a dash of Tomb Raider and excellent gunplay, Uncharted: Legacy of Thieves Collection is a must-have for your PlayStation 5. The characters are the heart of the series, and they are animated to perfection. The voice acting is superb, the facial expressions are on point, and the set pieces are breathtaking. The Uncharted: Legacy of Thieves Collection uses DualSense haptics to great effect as well.
Marvel's Spider-Man: Miles Morales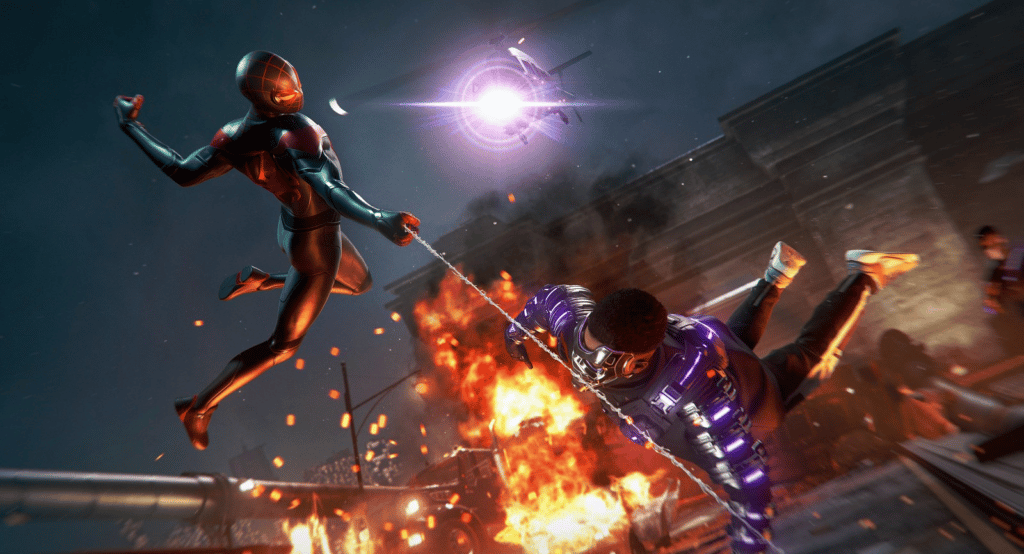 Release Date: November 12, 2020
Marvel's Spider-Man: Miles Morales is a much shorter ride than its predecessor, I'd argue that it was meant to be DLC that turned into a full game. However, it is not a bad game at all, especially when it is being sold at a discounted price. In many ways, the shorter length of the game makes it a perfect introduction to the PlayStation 5 system. It's flashy, it has gorgeous graphics, and it plays like a dream at 60 frames per second.
The game stars Miles Morales and is all about him going into the role of Spider-Man over a short period of time. The plot of the game keeps everything glued together, and it is woven really well. The story is personal to our hero, and it makes it all the more endearing and impactful.
The swinging of the main game is back in full force here with the new upgraded midair stunt system. Using the power of the PlayStation 5's SSD, the loading times are practically eliminated. Add to the fact that New York City looks breathtaking draped in snow.
Death Stranding Director's Cut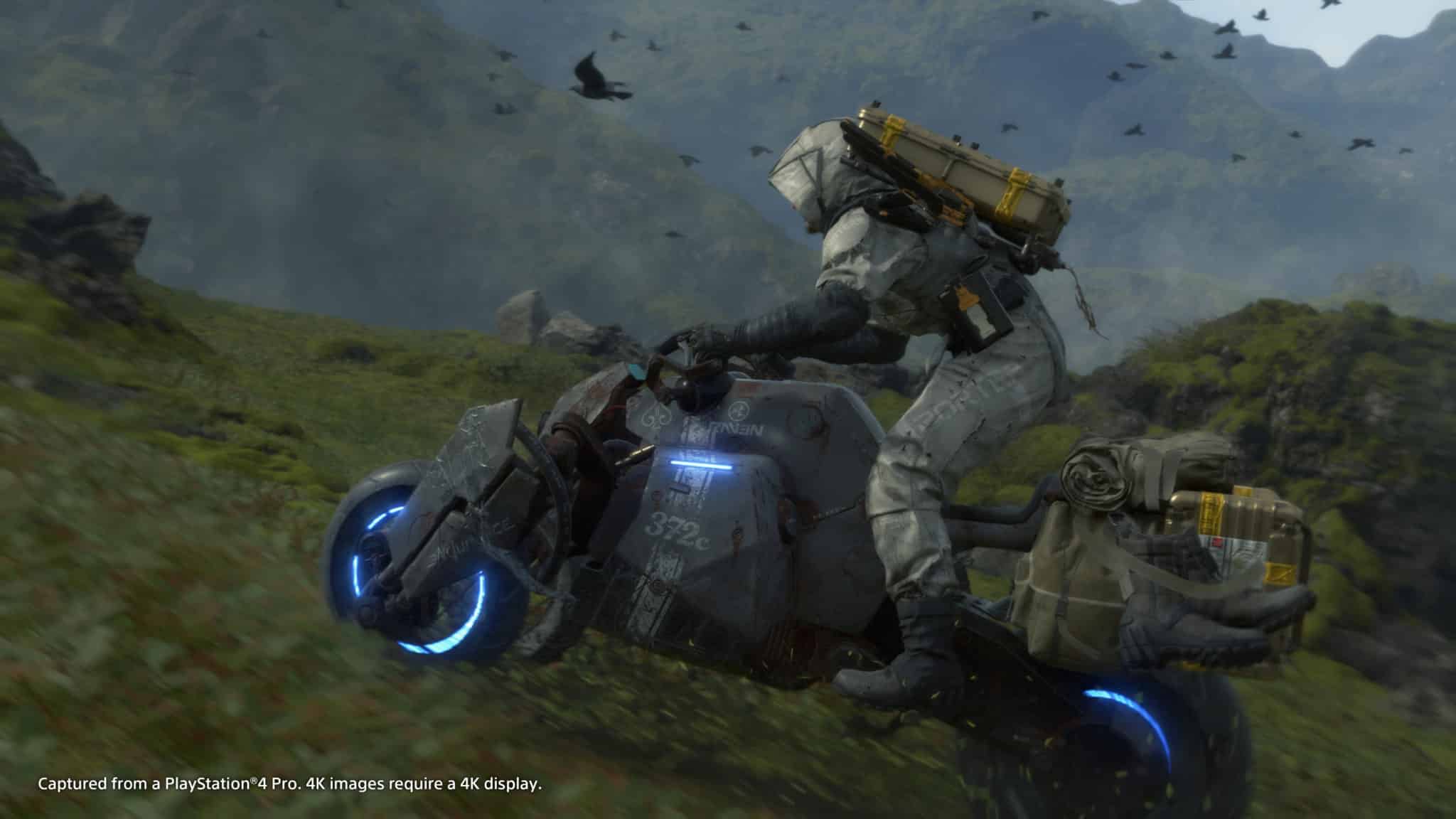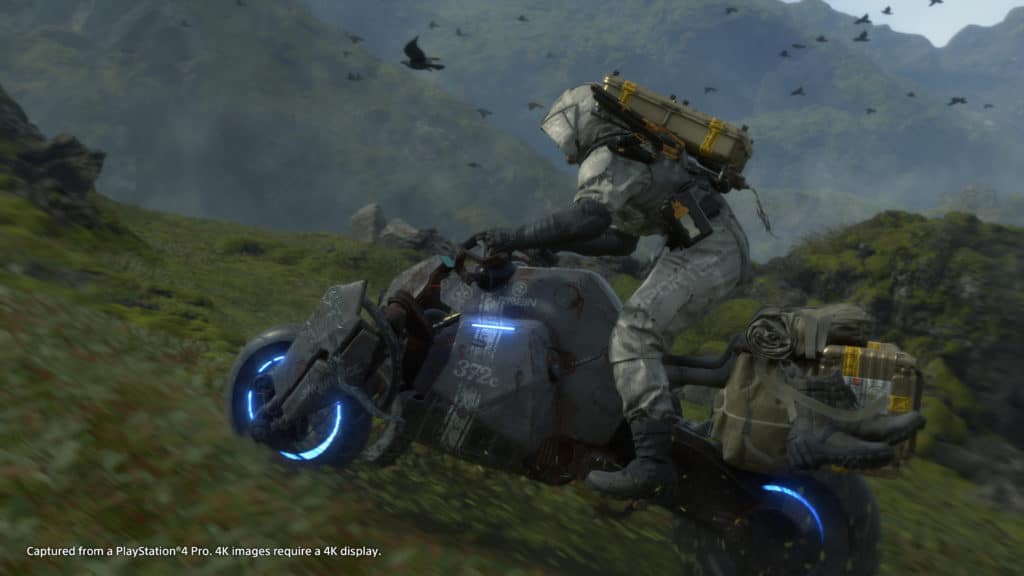 Release Date: September 24, 2021
Are you interested in a hauntingly beautiful game world with cutting-edge graphics? Then Death Stranding Director's Cut might be your cup of tea. Created by the legendary developer, Hideo Kojima, the game tasks you with delivering packages in a post-apocalyptic world. Norman Reedus stars as the protagonist, and he not only delivers packages across the game world but also delivers a believable performance. Traveling across the desolate landscape is half the game, even walking across the terrain is challenging.
The physics-based weight management system makes even the smallest deliveries challenging to do. There are enemies to avoid here as well, both human and supernatural types. Over time, you'll gain access to vehicles and even make roads across the world to make deliveries easier.
The Death Stranding Director's Cut brings in performance improvements and supports DualSense features. There is also a slew of new content to play if you've already played the game on PS4 before.
Deathloop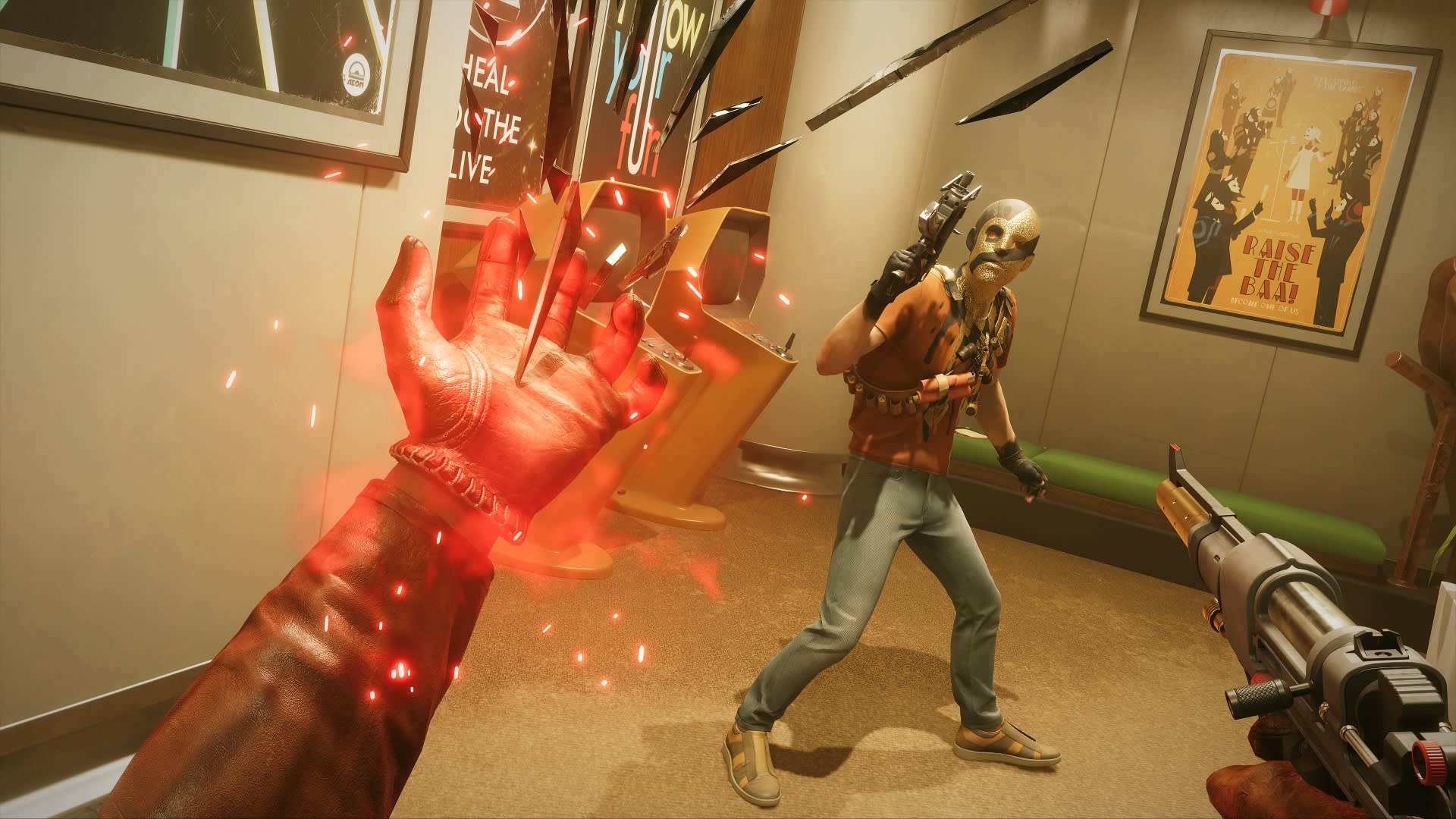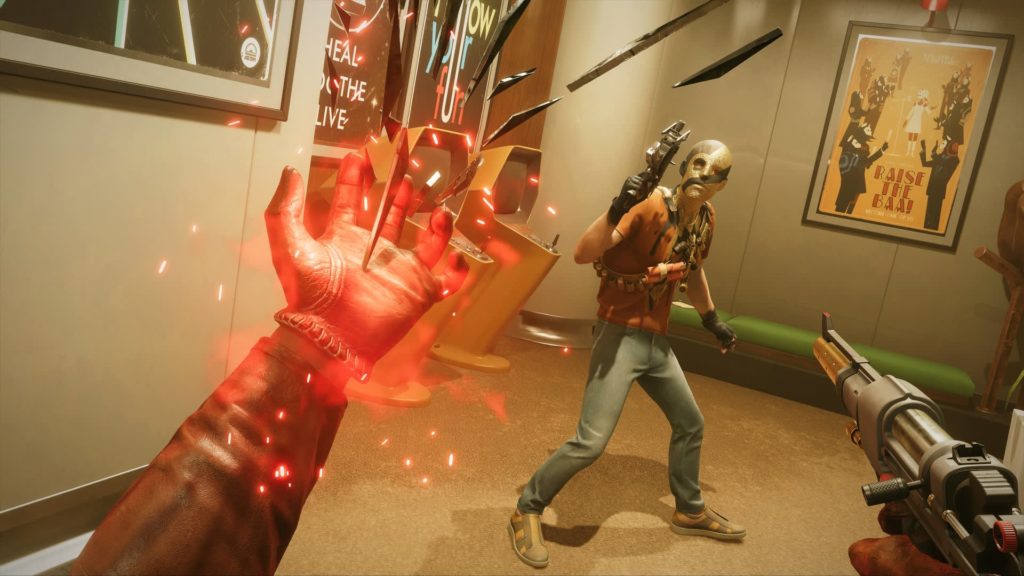 Release Date: September 14, 2021
Arkane Studios delivered another immersive sim in the shape of Deathloop. The developers of the critically acclaimed Dishonored series introduce us to an assassin stuck in a time loop. The only way to get out of the loop is to kill certain high-value targets in a single loop.
The premise may sound simple, but there is another assassin aware of your presence and is actively hunting you. If you die, the loop starts over, and you are left with nothing.
The real fun of the game is figuring out how the whole day plays out and optimizing your killing spree. There are a ton of weapons to be found, secrets to be discovered, and powers to be used. Oh, other players can invade your game (like Dark Souls) and mess with your loop too, so you need to be extra vigilant. Overall, Deathloop is an exciting game filled with typical Arkane Studios humor and 60s aesthetics.
Ghostwire: Tokyo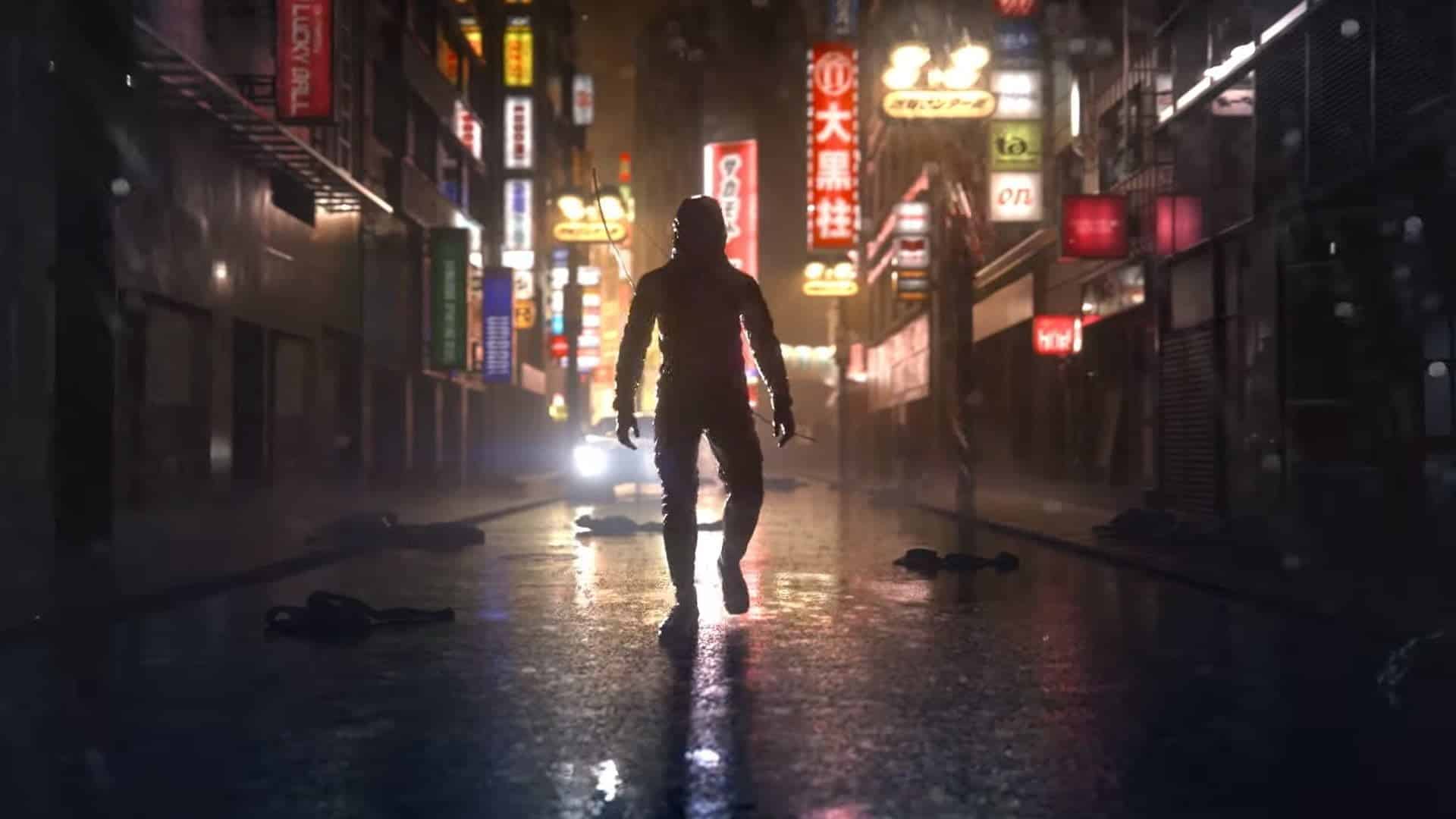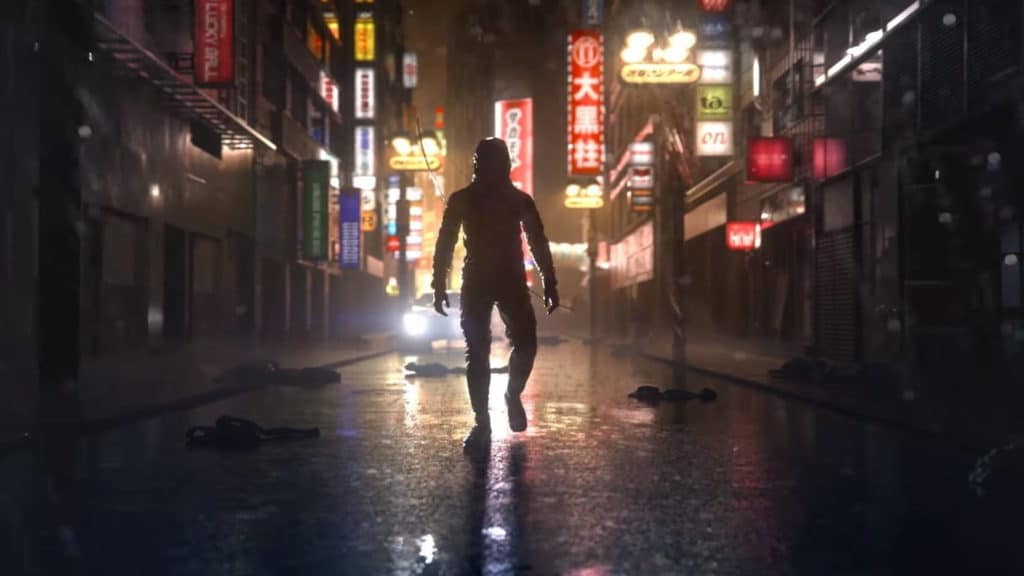 Release Date: March 25, 2022
Ghostwire: Tokyo had a unique premise, you are the last surviving human in Tokyo. The rest of the people are gone to the spirit world. Don't worry, there are cute dogs around that give you treasures if you give them treats. There are cats too, which apparently can talk and are merchants as well. You need to rescue your sister as the main quest.
The secondary quests task you with helping spirits that are stuck from moving on, you do their quest, and they can peacefully go on their way. The atmosphere is creepy and weird, and some side quests are genuinely moving. The game does get a bit repetitive towards the end, though.
Conclusion
Sony has been pumping out incredible exclusive games for quite some time. The first-party developers under the PlayStation Studios umbrella are delivering high-quality experiences that are found nowhere else. Sucker Punch Productions, Insomniac Games, Naughty Dog, and Santa Monica Studio are all beloved studios with critically acclaimed and commercially hit video games.
These were some of the best PS5 exclusives that are out right now. We know God of War: Ragnarök, Forspoken, Final Fantasy 16, Spider-Man 2, Wolverine, and Horizon Call of the Mountain are coming down the road as well. We will update the list as more truly next-generation games get available on the PlayStation 5.