There is currently some news circulating that is leading people to speculate that the PS5 is being delayed to 2021. This is because the new site is replacing the Coming in 2020 banner image with a gif of the June 4th teaser.
The PS5 is still coming in 2020 – Here's why
PlayStation is currently updating the official PlayStation 5 website and its causing some confusion to people.
Here is what the site looked like on May 29th: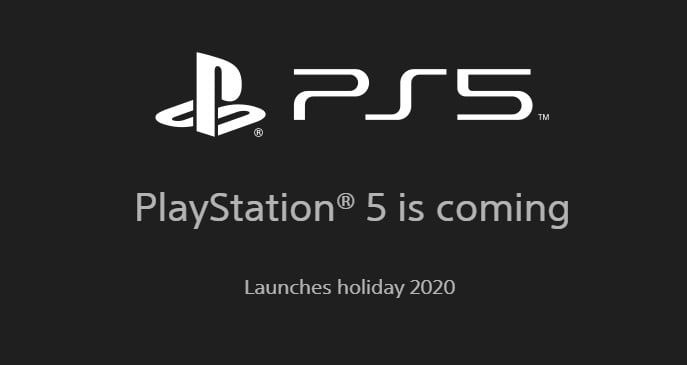 This is what the website is currently showing in the place of this image:


This is the new banner image that is animated and is completely taken from the now delayed June 4th teaser trailer.
Further proof that the console is still on track is that the site's metadata confirms the 2020 launch:
<meta name="description" content="PlayStation 5 will launch this year – sign up to receive full details as soon as they're announced, including PS5 launch date, software line up, PS5 console features and more."/>
With Microsoft still stern on releasing their Xbox Series X this year, PlayStation isn't looking to repeat history with the PlayStation 3 and enter the console market later. Especially with potential news of Microsoft working with Sega to capture the Japanese gaming market.
As such, you shouldn't worry about the console getting delayed in the slightest. Sony has confirmed numerous times that despite the events of COVID-19 they have already produced enough PS5's to meet current demand, but not enough to satisfy the consumer base they wanted to.
With the consoles already produced and probably being produced as we speak, there is no doubt in anyone's mind that Sony will let Microsoft have a running start in the upcoming eighth console generation console race.
For now, it seems that Sony is steadily and slowly updating the website of the PS5 to match with information they were planning on revealing on June 4th. All we have to do now is wait for the new date for the event and see what we have to look forward to.
What are your thoughts on the PS5 so far? are you excited to get one or are you waiting for more information on the console?