Rogue Heroes: Ruins of Tasos is an adventure rogue-lite from Heliocentric Studios and Team17. It features local, and online co-op, which many other games in the genre lack. With a gorgeous aesthetic and clear inspiration from older Zelda titles, Heliocentric Studios have released a pretty comfy game, which does enough to stand out in the oversaturated genre. In our Rogue Heroes: Ruins of Tasos Review, we will see how well it stacks up against other games in the genre, and what it brings to the table.
Story and Writing
Rogue Heroes opens with an overview of the world you're in, and some backstory, establishing crucial lore. It's a fantasy setting, with some original ideas, but largely generic. This isn't a bad thing, because while we've seen a similar story like this in Zelda titles. It feels like a homage, in not just the gameplay, but the world as well. After some lore is established, the game allows players to carve their own path, and gives them some freedom to create their own stories.
Since this is a rogue-lite, there isn't exactly a linear story, but an overarching plot, that progresses as you do. You will be dying, coming back as different characters, and take different paths while doing so. The story and writing aren't a big part of the game, but there's enough to kick off the adventure and establish a setting.
Gameplay and Controls
If you're a Zelda fan, you will feel right at home. The developers have nailed the feeling of being on an adventure, choosing different paths, and the way you want to encounter different enemies. You can break pots, cut shrubs, and equip a shield as well. The combat while simplistic, feels very good, with appropriate feedback from enemies, and some excellent animations.
There is an upgrade and skills system, but it isn't exactly that deep. You'll be putting points to boost your stats, and before you know it, your character will become fairly strong. This is where Rogue Heroes really differentiates itself from other roguelikes. Instead of being super challenging, there's a level of constant comfort provided to the player as they progress. This does make the final few areas and fights a bit too easy, but the ideas are consistent throughout.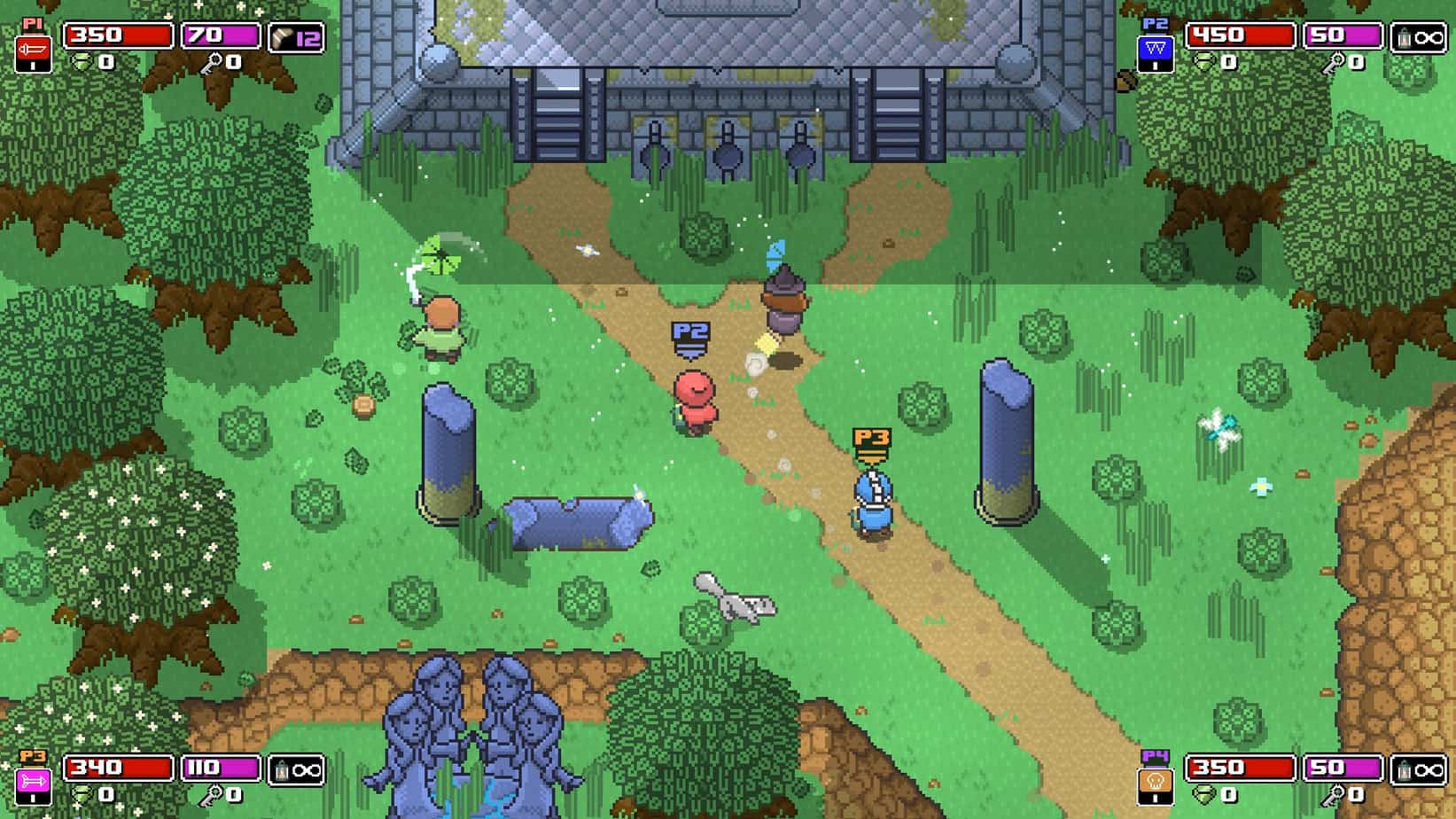 Permanent upgrades to yourself, and the town create a sense of progression, and there's enough to chew on when it comes to upgrading your home base. Some classes are definitely better than others, and during my playthrough, I really enjoyed the agility of the ranger.
The dungeons are dense with different puzzles, enemies, and the random generation keeps things fresh. You will definitely be going through similar environments, but the random placement of enemies, rooms, and puzzles keeps it from getting stale.
Visuals and Audio
Rogue Heroes features a pixel art style, and there's a lot to like. Characters are expressive in the move around and attack. Enemies are detailed, and there's a lot of detail, especially in the dungeons. Going into shacks creates a seamless transition, and these small touches really enhance the overall immersion.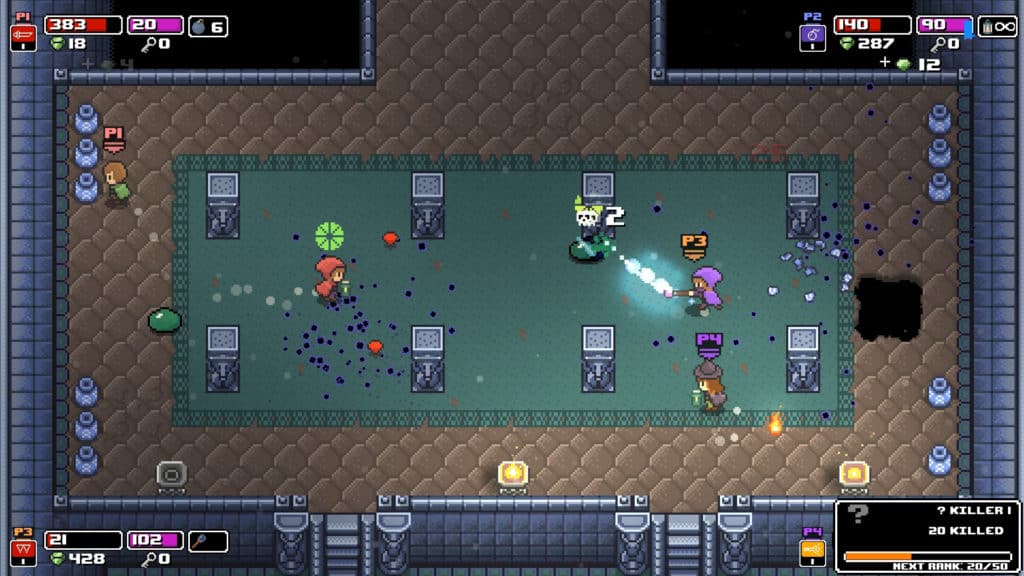 There are different biomes as well, from icy peaks to swamps, and fire-themed areas. Enemies are well designed and like the main player, very expressive in their attacks. Trees and grass sway to create a living world. When combat gets going, there are enough effects on-screen to create a chaotic picture, which never gets in the way either.
As you'd expect, the game's audio design has a lot of charm too. Plenty of sound effects create a delightful mood, and while there weren't any standout tracks, I generally liked the music, especially the somber parts of it.
Verdit
Rogue Heroes: Ruins of Tasos is a charming, and cozy rogue-lite that will provide you the nostalgia trip you're looking for, and more. It features gorgeous artwork, with a laidback experience, and allows you to play with up to 4 friends. While it doesn't quite have the mechanical depth other games in the genre have, it certainly has the charm.
Make sure you check out our review for Forgotten Fields, and Inspector Waffles too! You can purchase Rogue Heroes on Steam at the following link.
What did you think of our Rogue Heroes Ruins of Tasos Review? We'd love to hear your thoughts below.
This review is based on the PC version of Rogue Heroes: Ruins of Tasos. The key was provided by Team17 Digital