PlayStation's Days of Play is an annual sale dedicated to their exclusives and offering limited edition consoles. It also offers people the rare opportunity to buy PlayStation Plus for as much as 20 dollars off the retail. Something you'd only find on Amazon during Black Friday. A new post on Reddit may have revealed the Days of Play 2020 dates by accident, so you better start saving.
PlayStation Days of Play 2020 Dates have been revealed – May 25th to June 8th
With the PlayStation Days of Play 2020 Dates, we now know that Sony's annual sales could come into full swing later this month. Along with limited edition consoles and controllers, which were last years favorites, plenty of good games and even the PlayStation Plus subscription went on sale. Which only happens during the end of the year on the PlayStation Store.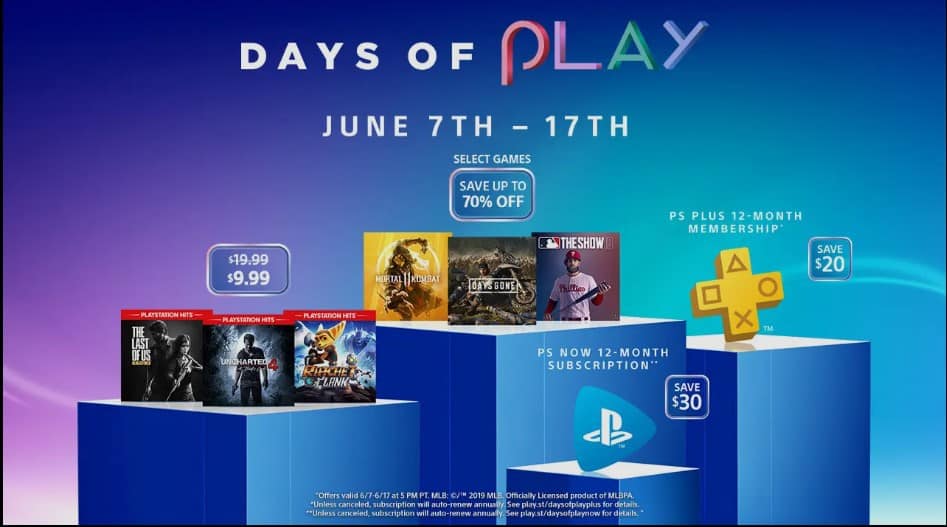 This is a look at what was offered last year, which you can tell pretty massive. Whether or not Sony plans on continuing the legacy of the limited edition console and controller is not known, considering the current situation with COVID-19.
We do know that this would be the opportune time to spend your PlayStation Store balance if you have any pending or if you have any money set aside for an exclusive you have your eyes set on.
The latest dates come from the sudden appearance of a Reddit post:
While many fans weren't expecting Days of Play considering current circumstances, it's still a good time to top-up your PlayStation Plus or buy an exclusive game you might not have played yet due to waiting for it to go on sale.
The sale also puts plenty of third-party titles on the PlayStation at a good price so you should be excited for it as well.
We can hopefully expect an official announcement from PlayStation in the coming days, but as a rumor its still best for you to take this with a pinch of salt. At least until we hear confirmation or denial from Sony.
What are your thoughts on the return of PlayStation Days of Play 2020? Let us know in the comments section below.