Demon's Souls is a game credited as the originator of the Souls genre and it's cherished by millions for that reason. The game was released long ago in 2009, and at launch was met with universal acclaim. Hence the birth of every masochist gamer's favorite category. Fast-forward more than a decade later and Sony's PlayStation 5 is out. People who own one can now enjoy the Demon's Souls Remake, something which came as a shocking surprise when it was first announced.
Loads of first-party Sony exclusives have already landed on Windows. And even more, are to come. By the looks of it, a Demon's Souls Remake PC port might be inevitable. So here's everything you need to know about when to expect it.
Will There Be A Demon's Souls PC Port?
A PC port of the Demon's Souls Remake unfortunately hasn't been announced thus far. There sadly haven't been any indications by Sony either as to when we should expect the game. A plethora of previously exclusive PlayStation titles have arrived on PC as of late, so it may just be a matter of time.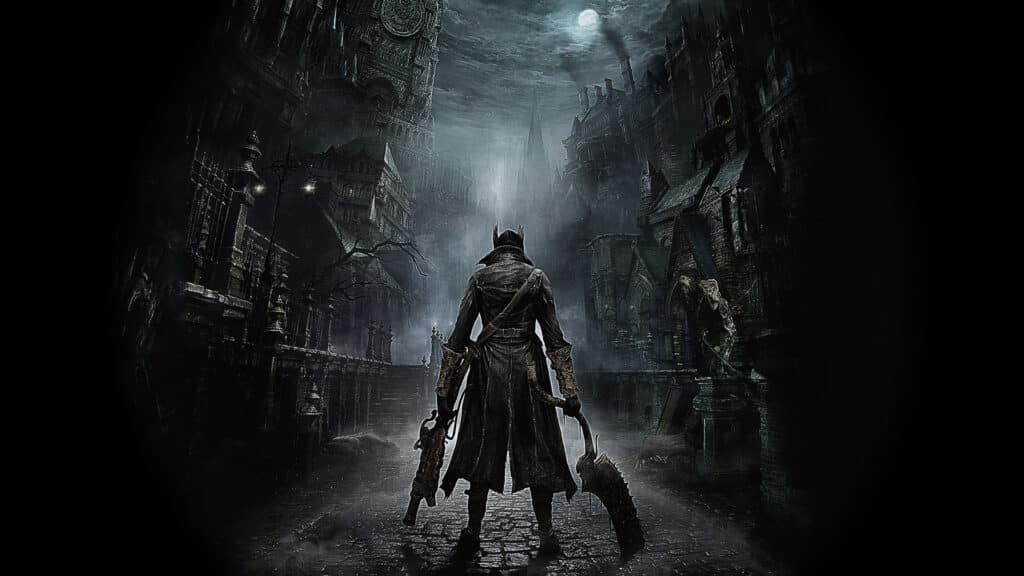 Not being able to play a reimagining of the classic Souls game on PC is frustrating. Especially because it was Demon's Souls that laid the foundation for innumerable Souls genre games we see today. Afterwards, FromSoftware developed the Dark Souls series, Bloodborne, Sekiro, and Elden Ring. All franchises are hailed as masterpieces, and all exist only because that game was made.
Every gamer understands the sentiment, including those waiting for a Bloodborne PC port more than most. For now, no playable PC version is a tragic fate that the Demon's Souls Remake shares with Bloodborne.
Low Sales Make Case for a PC Port
Keeping everything in view, it wouldn't be overly optimistic to consider a Demon's Souls Remake PC version isn't far behind, and maybe even a possible Horizon Forbidden West port. Sales of the Demon's Souls Remake have gone quite stale as of late. By September 19th, 2021, the Demon's Souls Remake had reportedly sold over 1.4 million copies.
Sure, that figure may be a bit higher right now, but that pales in comparison to the heights other first-party Sony games are capable of performing. Just take a look at God of War: Ragnarök. It has sold over a whopping 5.1 million units in the first week of its release. Yes, you most definitely read that right. Ragnarök sold more in three days than the Demon's Souls Remake has in over two years.
The point here isn't to bad-mouth the remake but it's to show that the possibility of its arrival on PC is bolstered by the comparatively low sales figures. Though as I stated above, unless the apparently scarce line-up of PlayStation 5 exclusives expands by a mile, Sony will probably hold off on this.
The Nvidia Leak of 2021
Regarding leaks, in late 2021, a huge backlog of titles that may receive Nvidia support got leaked. A handful of the games listed, including some PlayStation exclusives, weren't on PC as of yet, but Nvidia still had mentioned them.
Nvidia soon followed up on this leak. While speaking to WCCFTech, the company, although acknowledging the document, stated that it was just a speculative list of titles they thought were or possibly still are going to be released for PC.
Surprisingly enough, Nvidia may have stated it was all nothing but speculation, over a dozen of the listed games have already hit Steam by the end of 2022. The Demon's Souls Remake was also included among the names featured on the list. Though, that hasn't happened— yet, anyways.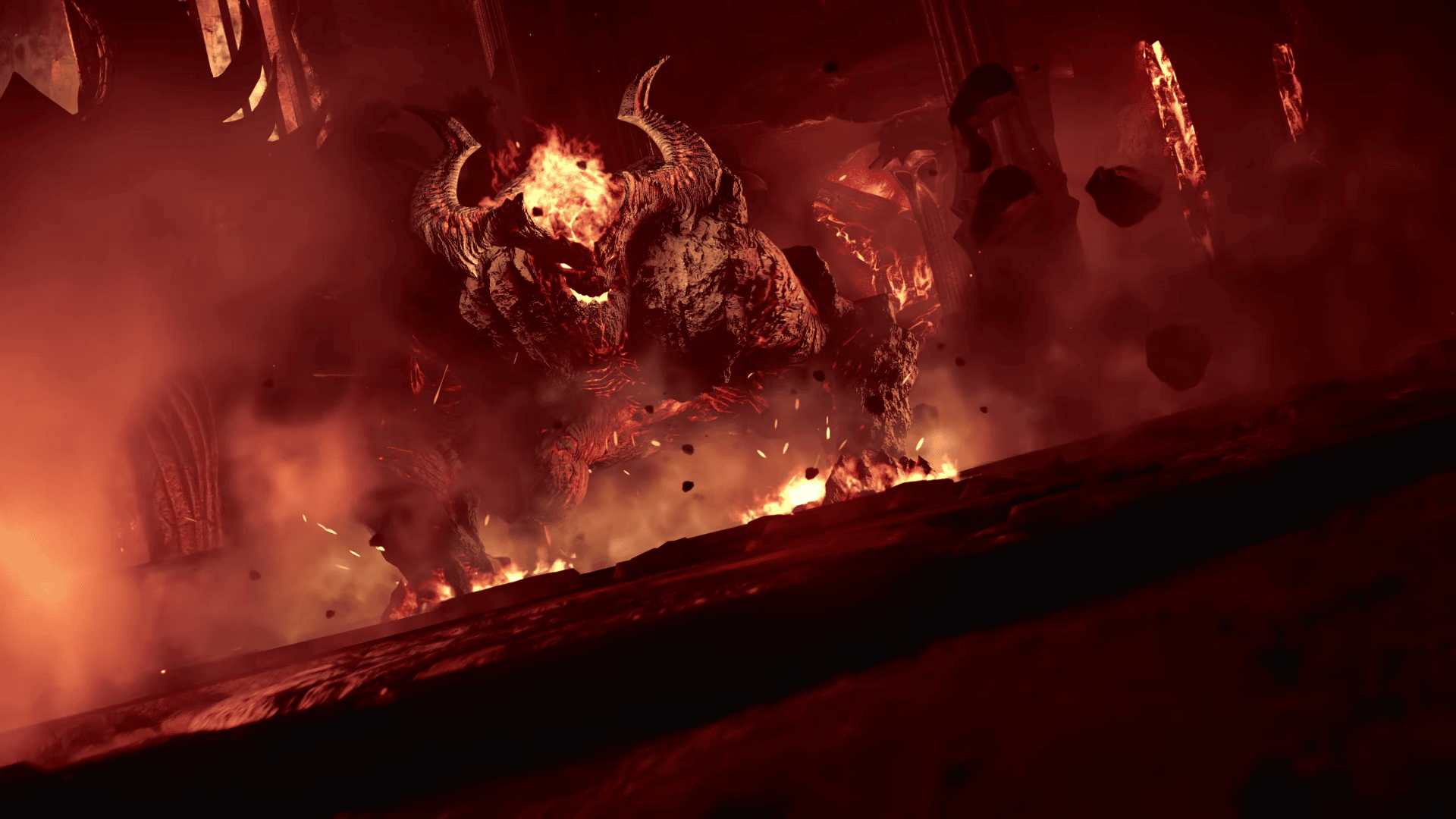 You may think it's just a coincidence. But as we're progressing further into the current era of consoles, labels like "Won't be playable on other consoles till 2025 at least" and "Exclusive to PlayStation 5 console, Also available on PC" have started appearing more and more.
But again, there's a really good reason for that. A lot of PlayStation exclusives have come to PC, and that's not without a good reason. Horizon Zero Dawn was released to build up sales for the PS5, and increase the number of players looking forward to the launch of Horizon Forbidden West. The same's the case with God of War (2018) as that too was ported to PC only months before God of War: Ragnarök was launched.
Marvel's Spider-Man Remastered and Spider-Man Miles Morales have both too just recently been ported to PC. Why? Because Spider-Man 2 is just around the corner. It's strategic, it's planned, and it's by no means a mindless play by Sony.
A Gloomy Fate For Gloomy Games
Now as for Demon's Souls PC, this pattern spells ruin. Will FromSoftware make Demon's Souls 2 soon? Highly unlikely. Sony isn't short on money, and pushing out a PC port of an exclusive FromSoftware game that drives millions of users to its console seems like a bad move just for a quick buck. And I'll take a guess that Sony knows this.
Bloodborne's fate appears to be exactly the same as well. The more you think and talk about it, unfortunately, the more frustrating it all becomes. So hopes for both FromSoftware games coming to PC will always remain on thin ice until any official announcement is made.
Sony Document Harboring Details About Exclusives Coming to PC Manifests
In October 2022, another leak concerning PlayStation titles happened. The document would've been disregarded if it weren't so spot-on with every major industry rumor at that time. But surprisingly, it did look promising.
Rumors about Death Stranding 2 were already running around like wildfire. Then a document happens to pop up further supporting the theory. A Horizon Forbidden West PC port, something that was being speculated for some time, and a Horizon Zero Dawn Remaster, something that sounded insane considering how much time has elapsed since its release, were also mentioned.
Alas, no signs of a PC version of the Demon's Souls Remake were found. Horizon Forbidden West getting a PC release seems very confusing at first glance. But personally, I've had a feeling that we might get to see Forbidden West on PC first, and it looks like my hunch might hold its ground.
The bottom line is, you should think of the Demon's Souls Remake PC port as a thing that's bound to happen. It may not be very soon, but it'll happen.
Demon's Souls PC Release Date
Regrettably, the Demon's Souls Remake is not available on PC as of right now. The remake is a PlayStation 5 console exclusive and Sony hasn't revealed an official release date for Windows. Many other Sony first-party exclusives have found their way onto PC. So we're still hopeful the game will arrive sometime in the future. A wild guess would be Q3 to Q4 2023.
Among the most recent additions to Sony's arsenal of PC games have been Marvel's Spider-Man, Uncharted: Legacy Of Thieves Collection, and Marvel's Spider-Man: Miles Morales. An alleged screenshot of the settings menu of Returnal did pop up on the internet a while back. And later, the game was confirmed for a February 2023 PC release. So it might be safe to assume that a Demon's Souls Remake, and Horizon Forbidden West's ports are what you can expect to debut next.
There Aren't Enough PlayStation 5 Titles Yet
Now as it stands, the Demon's Souls Remake is a "PlayStation 5 exclusive title". But as we've seen by Sony's recent activities in porting its games to PC, that metaphor has become pretty stale. Although, I feel like Sony not entertaining the idea of its port is due to a couple of causes.
A major reason why I think Sony hasn't been eager to push out a port for the Demon's Souls Remake is because of the number of exclusives for the PlayStation 5. Let's be honest, most new PlayStation IPs are cross-gen at this moment. The Playstation 5 era hasn't been able to kick off in a grand way so far. Tons of players still own a previous-gen console due to lack of availability among other reasons.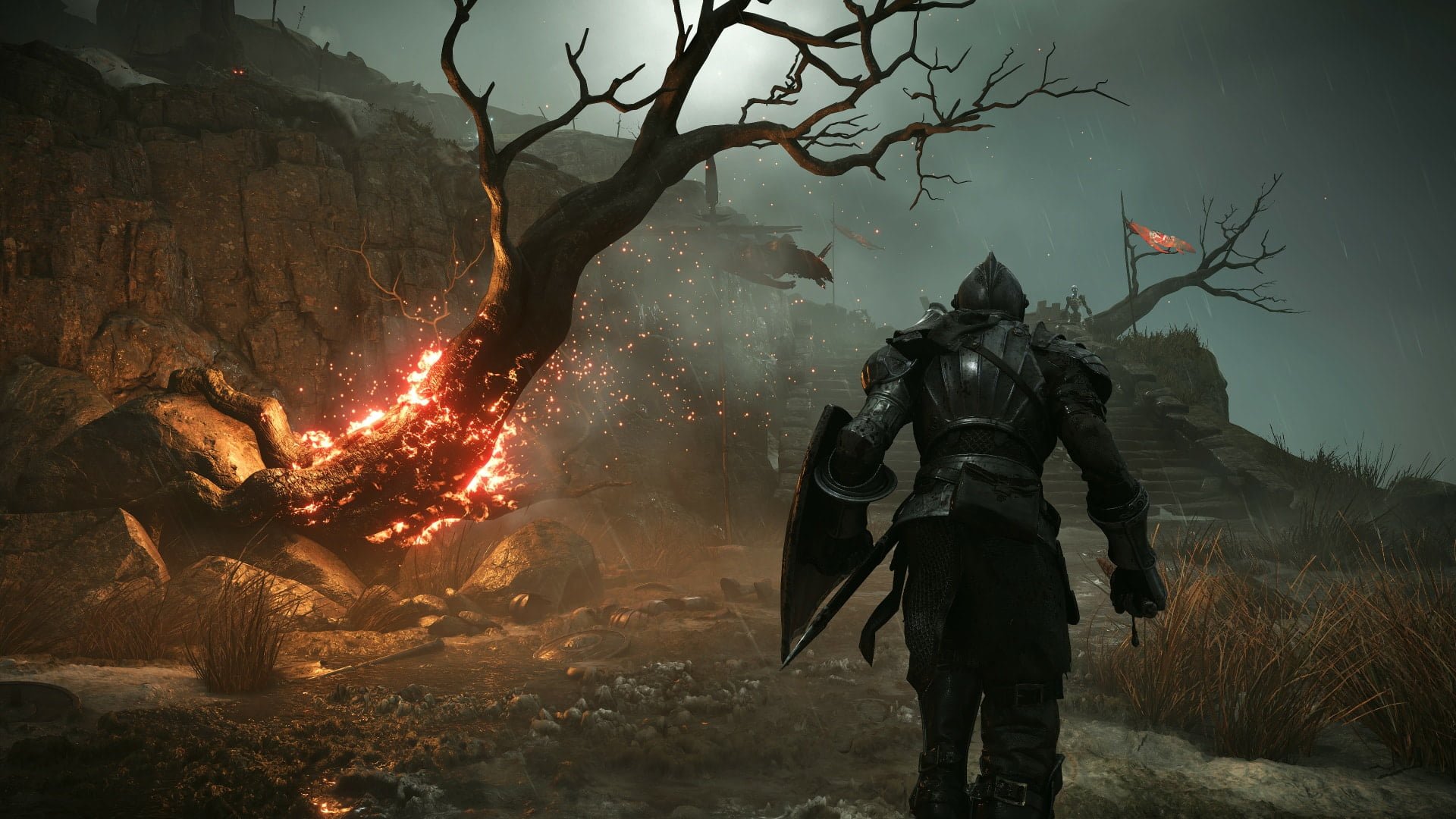 Ratchet & Clank: Rift Apart, Returnal, and the Demon's Souls Remake are the only current first-party "PlayStation 5 only" titles. Deathloop used to be classified under that too until its exclusivity tenure ended. Now it's one of the strongest titles in Xbox's Game Pass. So there not being enough "only on PlayStation 5" titles is a suspect too for why we haven't had a Demon's Souls Remake PC port yet.
With Marvel's Spider-Man 2, Wolverine, and Forspoken on their way soon for the PlayStation 5, I hope this issue does end up getting solved. Needless to say, until Sony puts out a couple of more exclusives at the very least, the chances of the Souls genre pioneer's remake being playable on PC look dull.
Will Demon's Souls Release on Steam?
As of yet, it hasn't been confirmed whether the Demon's Souls Remake will arrive on Steam. Although, the probability of that happening is surely high. The Epic Game Store is also another solid option for the game's release. But till now we haven't seen any first-party Sony game launch there.
While Steam certainly is the home of PC titles, there's another possible rumor concerning where the Demon's Souls Remake PC port could release that has piqued my interest. This apparent "leak" or rumor sparked in the mid of August 2022. Ring a bell? The rumor was a byproduct of the release of Marvel's Spider-Man Remastered for PC.
Sony's Very Own Game Store
Rumors of a "PlayStation PC launcher" have been spurring around. To be honest, a Sony Game Store would wouldn't be unbelievable. Sony's starting to make PC ports of a lot of its exclusives, and it'll be a smart play if they have all of them in a single first-party store.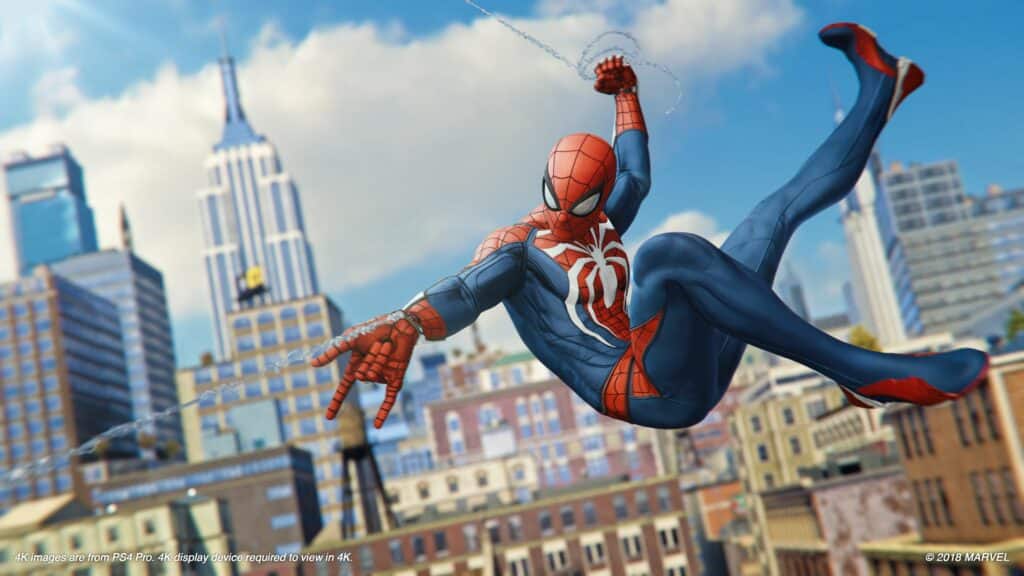 Announcing something like the Demon's Soul Remake as a PlayStation PC Store outlet exclusive would be the likely way to go for one. If a PlayStation Store featuring exclusive first-party games like the Demon's Souls Remake that have been ported over to PC debuts, there's a pretty big chance that we might get a full PlayStation Plus service too. Well, we can only hope for now.
---
Everything discussed above is all wishful thinking, so you should take everything discussed lightheartedly. I'm just as eager as you are to get my hands on a PC copy of the Demon's Souls Remake. But the development process for any game or port is always unfortunately lengthy. There are still a lot of games out there that definitely deserve some of your attention. So while you wait for a PC port of your favorite Souls title, why not check out some of the best similar games out now?