Following Genshin Impact's version 3.2, leading to the travelers' long-awaited interaction and fight with Scaramouche, the release of new playable characters like Nahida, upcoming characters like Layla, and a queue of interactive events have made players excited for whats in store in version 3.3 of Genshin Impact.
Today, traveler, let us dive deep into the world of Genshin Impact's leaks, revealing what to expect from 3.3's release, including new characters, weapons, reruns, and upcoming events.
The following paragraphs and their sources are reliable but do not indicate the final product release, scheduled for 7th December 2022 and expected to run till 16th January 2023.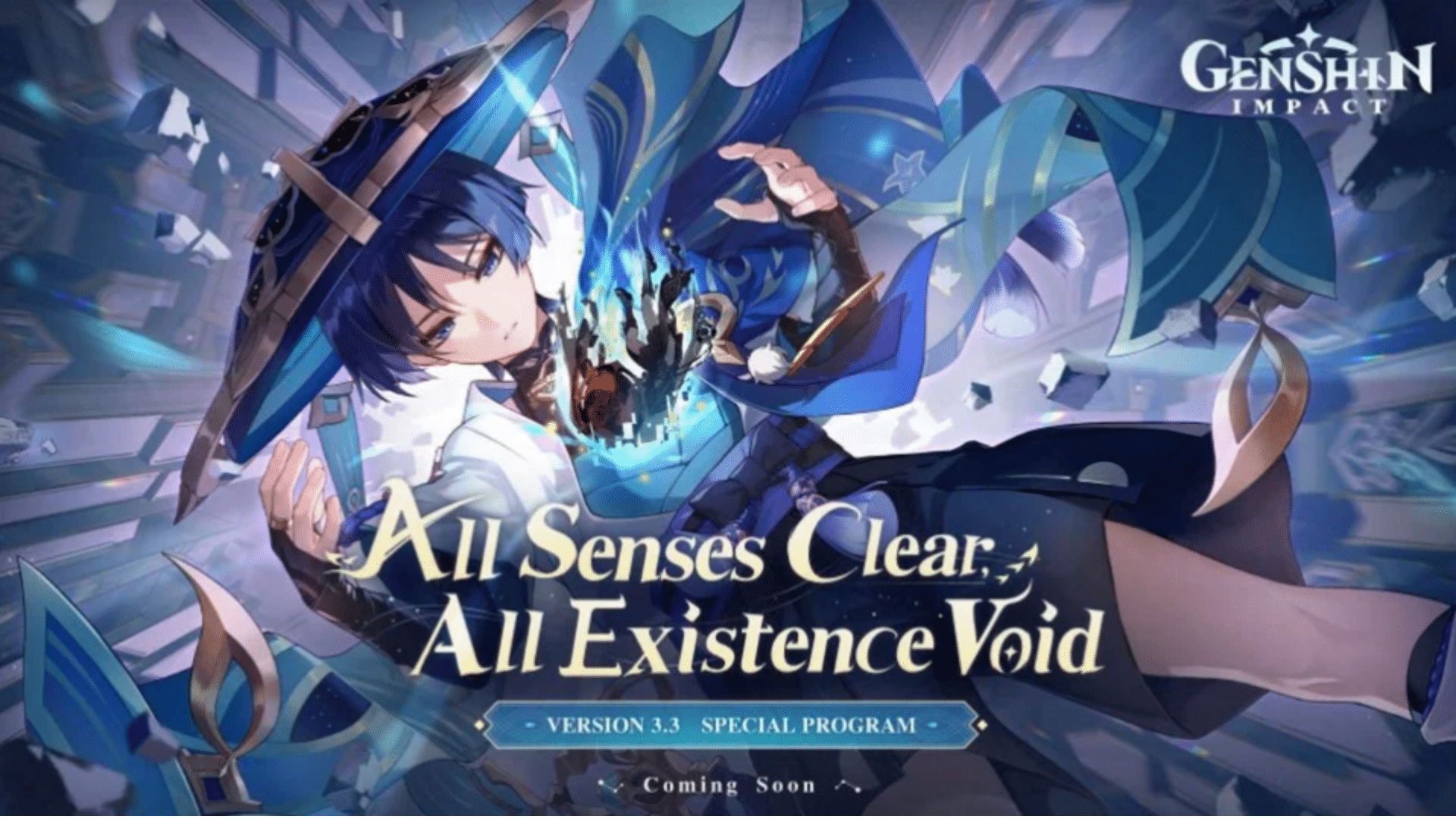 What Is Coming in Version 3.3 Of Genshin Impact?
New Characters: Wanderer and Faruzan, two new Anemo characters are expected to release.
New Weapons: Two new weapons are expected to release as well
New Endgame Content: Genius Invokation TCG is a permanent mini-card game coming in update 3.3.
New Artifacts: Flower of Paradise Lost and Desert Pavilion Chronicle
Events: Everyone's favorite events, Windtrace and Misty Dungeon, are expected to return. The major event in this update is going to be something called Akitsu Kimodameshi, revolving around Arataki Itto and Shikanoin Heizou.
Reruns: Arataki Itto and Raiden Shogun, and Kamisato Ayato. The characters' respective signature weapons are also getting reruns alongside the characters themselves!
Who Are The New Characters in Genshin Impact Version 3.3?
Two new characters are confirmed for their debut in the latest version, Wanderer and Faruzan.
Wanderer (Scaramouche)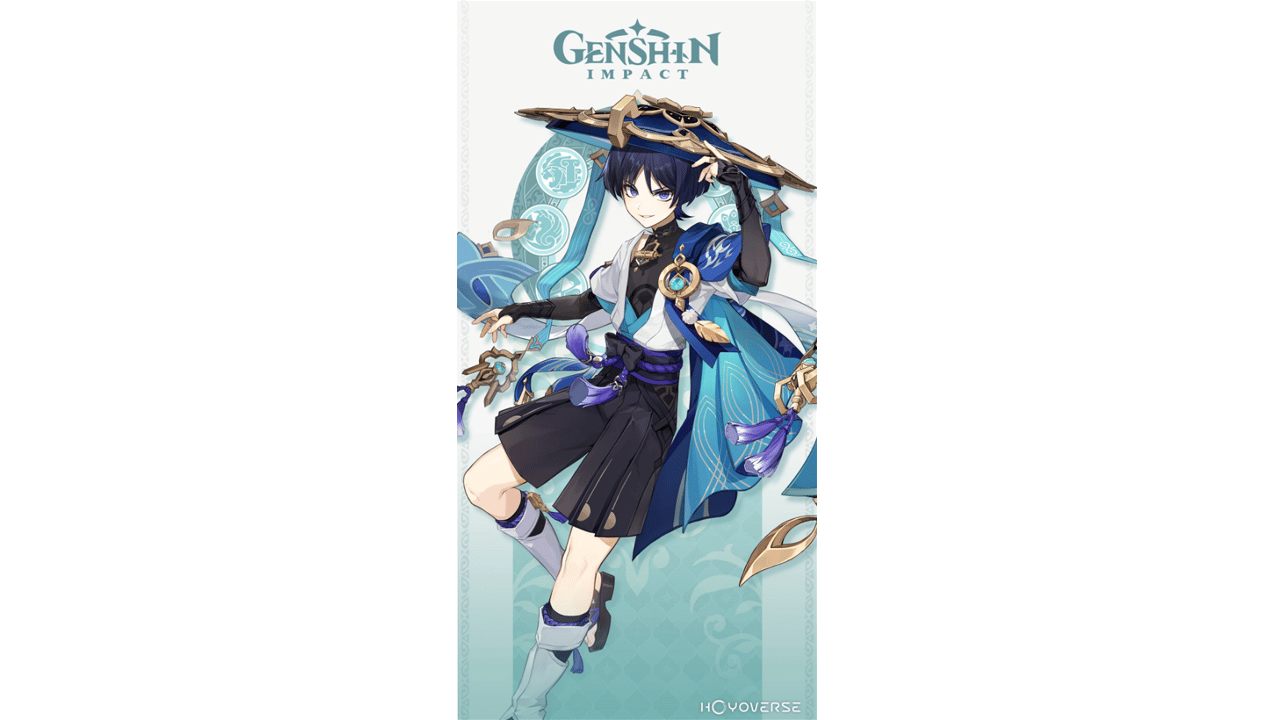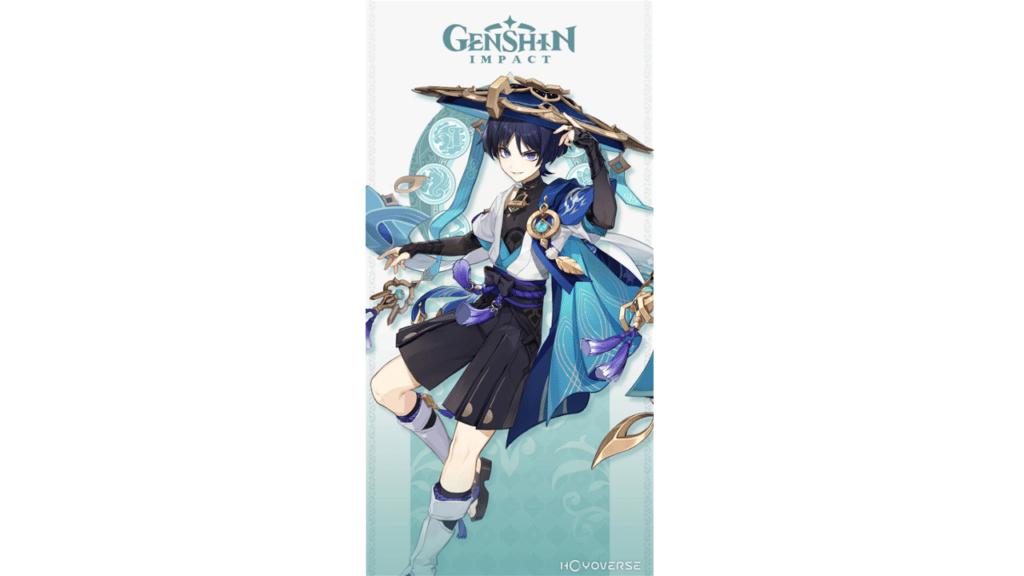 The Wanderer is an upcoming 5-star Anemo unit. Based on data gathered by Genshin leakers on Reddit and various other sources, he will be using a Catalyst as his weapon of choice.
The most exciting part of his kit is his Elemental skill that allows him to hover over his enemies, increasing his Normal and Charged Attack DMG and AoE. Players can sprint and increase their hovering height by pressing their bound sprint and jump buttons, respectively. Expect us to cover him in an in-depth article soon!
The Wanderer's Elemental Burst summons a vacuum field that deals multiple instances of AoE Anemo DMG.
The following are leaked videos from Reddit showing off his talents
Faruzan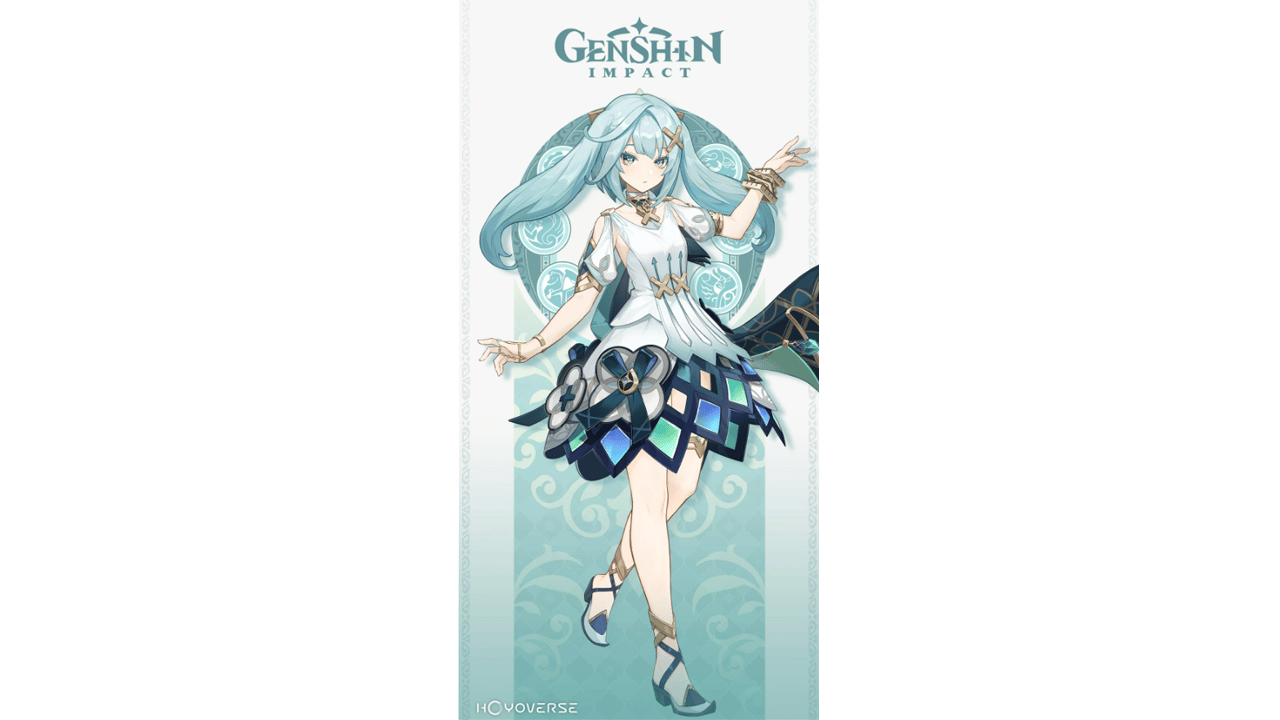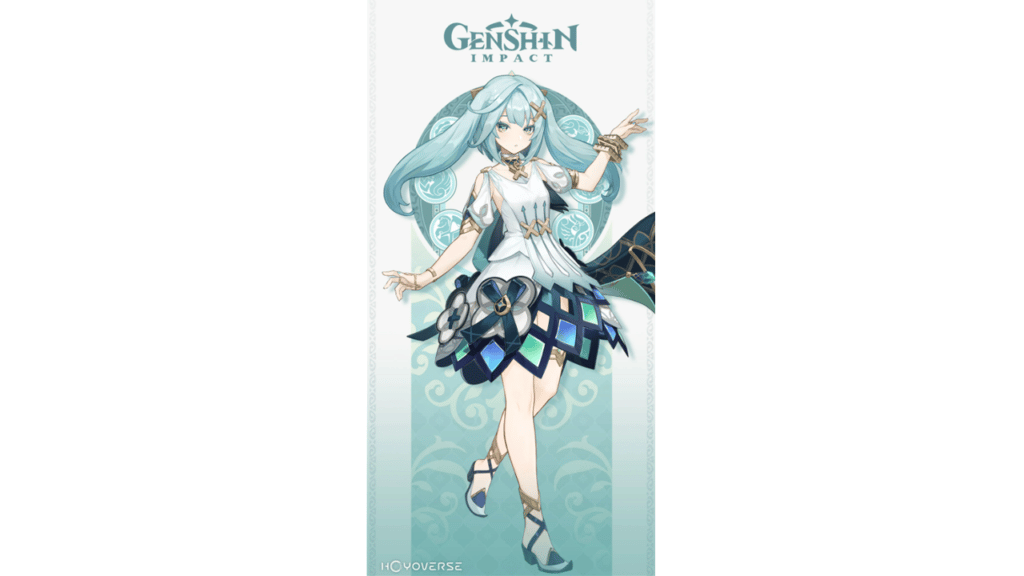 Genshin Impact's next character leak, Faruzan, is a 4-star Anemo Bow user, speculated to release in version 3.3.
Faruzan's Elemental Skill makes her Charged Attacks more powerful, and her Elemental Burst does bouts of Anemo DMG. Also, reducing your opponent's Anemo Res and giving your character's Anemo DMG bonus.
Solo Faruzan:
The following is another clip showing off a team comp featuring Faruzan and Wanderer.
What Weapons Are Coming In Genshin Impact's Version 3.3?
Two new weapons are also teased to be a part of 3.3, Alaya (Wanderer's Signature) and Kasabouzo (event exclusive).
Kasabouzo
The Kasabouzo is a 4-star sword, with an expected Base ATK of 510 and Sub-stat 165 Elemental Mastery. The weapon's passive gives your opponent the Fright effect when attacked, increasing the weapon wielder's DMG.
According to sources, this passive is in need of proper translation, i.e., leakers still need to fully decipher its effects; stay tuned for updates!
Alaya
Alaya is a 5-star catalyst, with an expected Base ATK of 674 and 44.1 CRIT DMG Sub-stat. Upon using your Elemental Skill, the catalyst's passive buffs your equipping character's Normal Attack DMG every second.
When your Normal Attacks hit enemies, the buff stacks twice, up to a maximum of 10 stacks.
What Characters Are Getting Reruns in Genshin 3.3?
Arataki Itto is getting his second rerun this upcoming update! If the Genshin's leaker are to be believed, He will be featured alongside Wanderer in the first half of 3.3.
Raiden Shogun is also getting her second rerun in the second half of update 3.3. We also have official confirmation from HoYoverse that Kamisato Ayato will be running alongside his Shogun in the second half of the update.
What Events Are Coming In Genshin Impact's Version 3.3?
According to @genshinBLANK, Genshin has many new event ideas lined up for us, including memorable reruns like Windtrace and Misty Dungeons. There will also be a "balloon collection event," perhaps similar to the Reminiscent Regimen event that travelers enjoyed with their friends in version 2.8 while revisiting the Golden Apple Archipelago.
Akitsu Kimodameshi is the name of the major event during this update; the events quest line revolves around Heizou and Itto. Furthermore, players may receive a free sword, Kasabouzo, during the event.
The event has been officially confirmed, here is a snippet from Genshin Impacts' Livestream
Which New Artifact's Are Coming in Genshin Impact Version 3.3?
Genshin Impact's newest artifacts, according to leaked images, are the Desert Pavilion Chronicle and Flower of Paradise Lost.
Desert Pavilion Chronicle
The Desert Pavilion Chronicle artifact, judging from its aesthetic (and buffs), suggests that it is Wanderer's best-in-slot set.
The 2-piece set effect buffs the equipping character's Anemo DMG by 15%. Equipping a 4-piece set, upon scoring a successful Charged Attack hit, increases your equipping character's Normal/Charged/Plunging Attack DMG by 30%, and ATK SPD by 10% for 10s.

Flower of Paradise Lost
The 2-piece effect increases your character's Elemental Mastery by 80. Furthermore, the 4-piece effect buffs your equipping unit's Bloom, Hyperbloom, and Burgeon reaction DMG by 50%. Upon triggering these reactions, the unit receives a 25% additive bonus to the previously mentioned bonus. Up to a maximum of 1 addition per 1s, and 4 simultaneous occurrences can exist for 10s. These effects can be triggered from off-field.
This set's effects will allow your Dendro-based teams to proc insanely powerful elemental reactions. Players may find themselves building characters like Nahida and Collei


Are Players Getting Endgame Content In Genshin's Version 3.3?
Yes! The Dev team has been hard at work, responding to the most vocal issue players have faced: replayability. Aside from the Spiral Abyss rotating every 15 days and occasional event cycles, players had no motivation to return to the game.
Genius Invokation TCG will (hopefully) address that issue and introduce a PvE card game with competitive PvP mechanics built into it as well. The game will not hand out awards for the latter, though.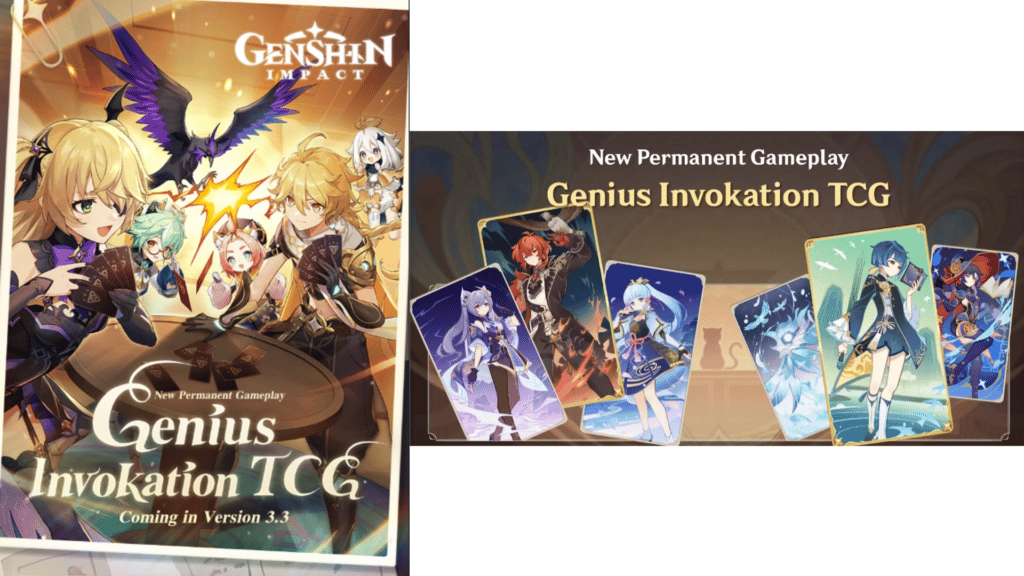 Players can read the game's rules here. However, please keep in mind that this rulebook is not indicative of the final product HoYoverse has planned, and is therefore subject to change/
Conclusion
That's all the reliable information we have for you today, folks! Are you excited about the upcoming update? Would you like to know more about certain characters or aspects of Genshin Impact's update 3.3? Please, Let us know in the comments!