The "Metaverse" exploded in the past few months, but it's not too late to join the party. Here are the best Metaverse games to play in 2022.
NFT games have been around for quite some time now. Most of these NFT games have now expanded into a world we know as the "Metaverse." The Metaverse helps connect the numerous crypto games into an augmented and virtual world.
Now I know that the recent dips in almost all cryptocurrencies aren't that enticing. This includes huge decreases in prices of Metaverse games and other crypto games across the board. However, these dips actually present a huge opportunity to play while earning.
Metaverse prices are very low, making it very easy to enter these games with a low-risk, high-reward scenario. The prices of these games are nowhere near their highest points just a few months ago. This presents you with a long-term investment opportunity that can allow you to get insane returns on your investment within a year or two.
Play and collect crypto from these games and get ready to cash out when the bull market comes. Alternatively, you can just play the game and earn what you can now. We've created a list of the best Metaverse games for 2022 to help you find out which one you should play or invest in.
15 Best Metaverse Games for 2022
Here are some of our picks for the best Metaverse games for 2022. These are the games that we think will become relevant and solid in 2022.
Axie Infinity (AXS)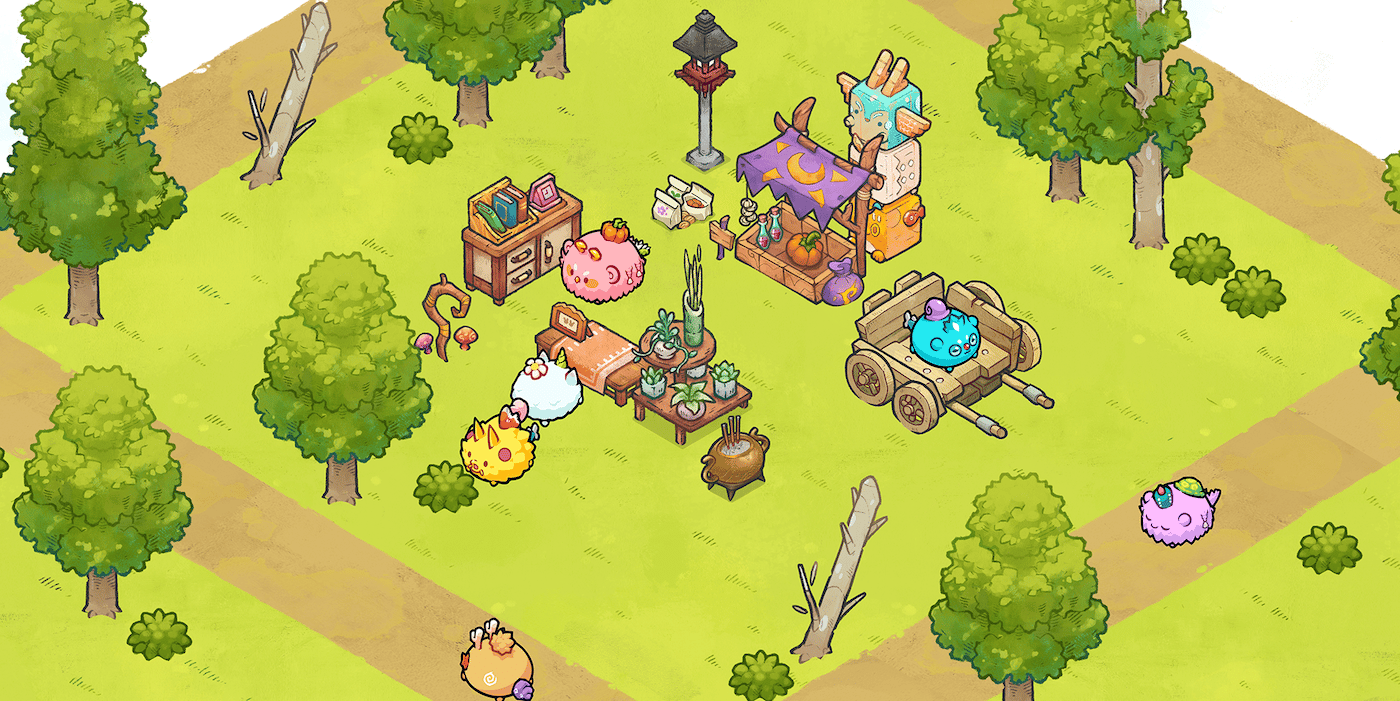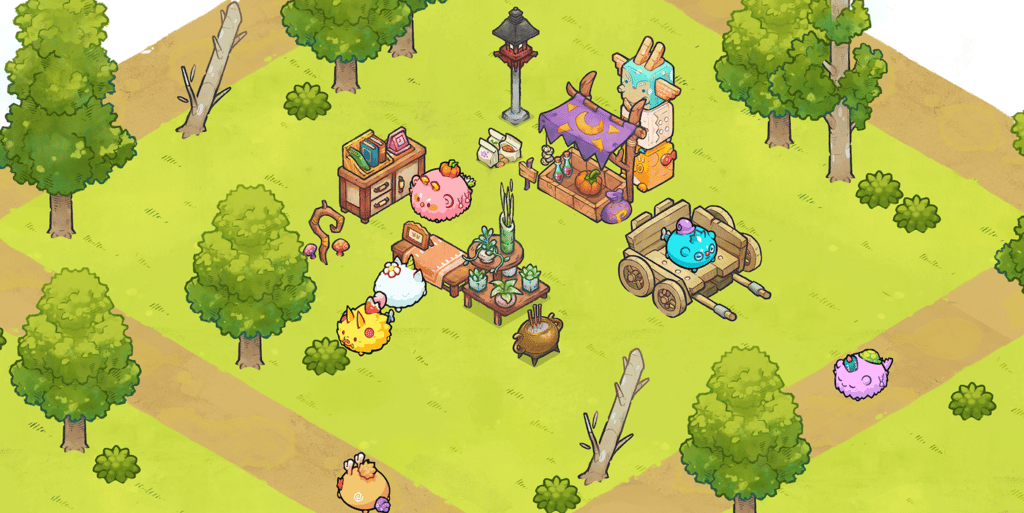 Starting the list is none other than Axie Infinity. Axie Infinity was released back in 2018 but has recently surged in popularity. People have been earning a lot of money from the game, and it is a staple in the NFT gaming industry.
Even though it has lost some of its hype because of the dips across all Metaverse games, it's still one of the most solid ones in the market. The developers still have some fantastic game development plans, making it still one of the top games for years to come.
Decentraland (MANA)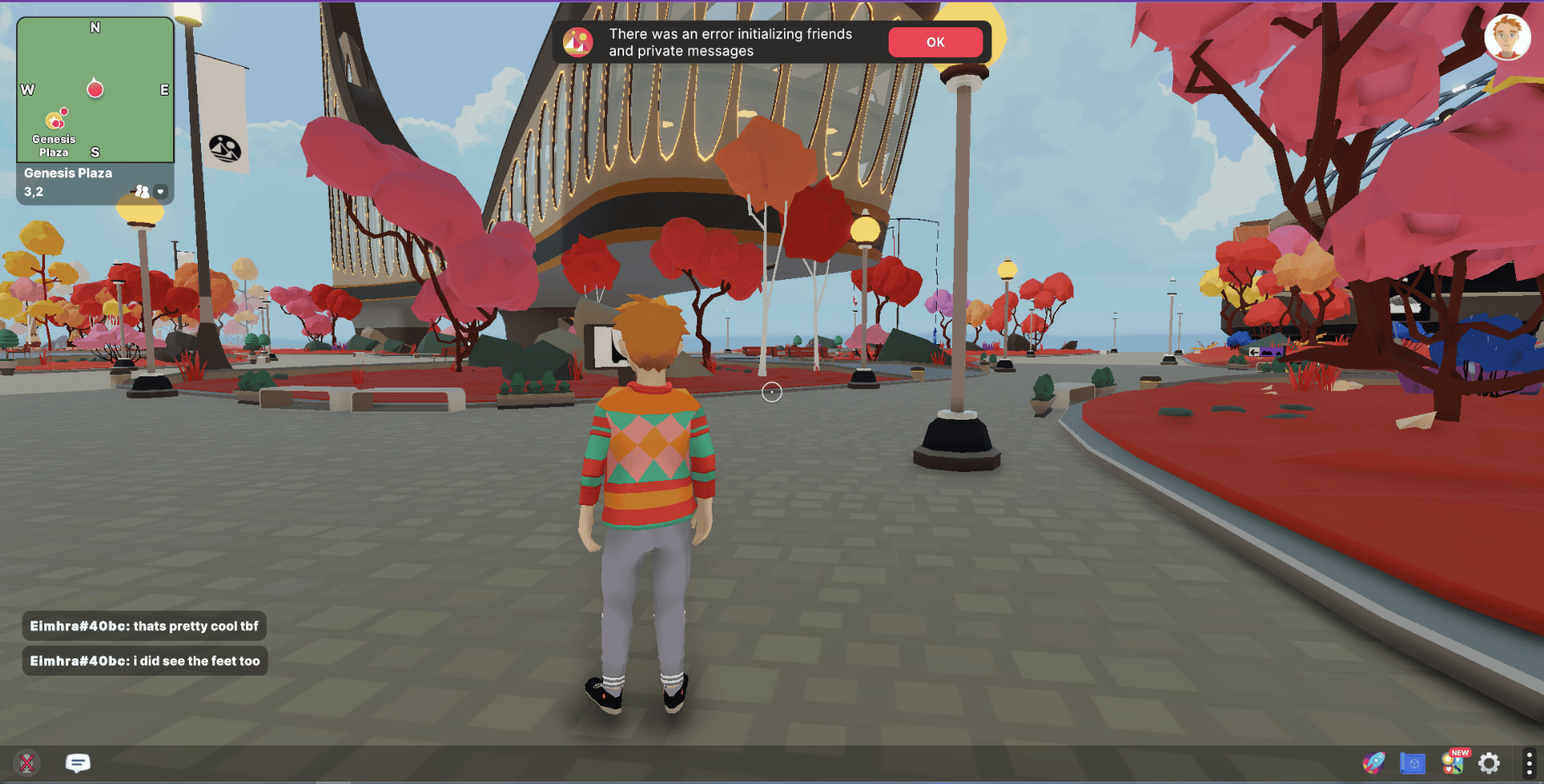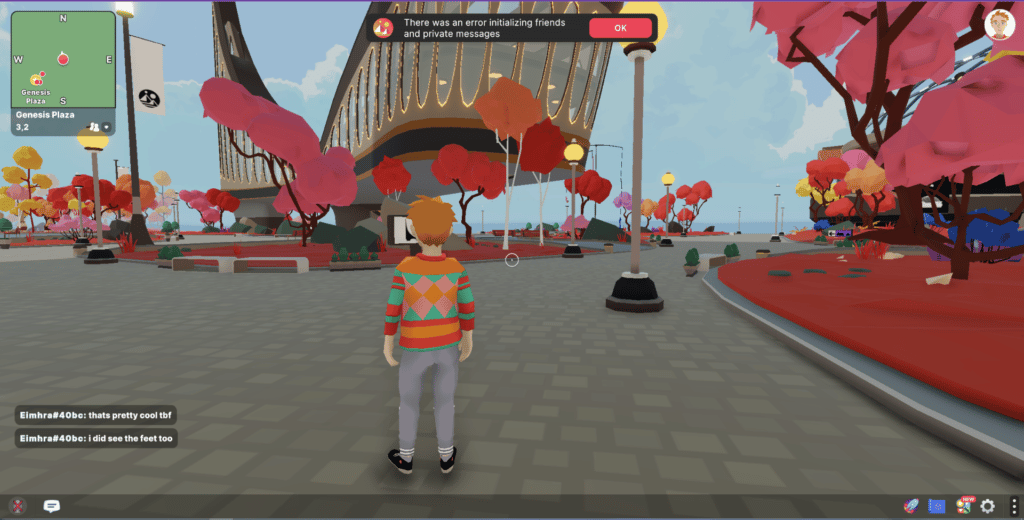 The MANA coin is another crypto that exploded earlier this year and reached new all-time highs. Decentraland is the first fully decentralized world. It's actually quite similar to sandbox-type games, where you can play, create, build, explore, and much more.
To start playing Decentraland, all you need is a digital wallet such as Metamask and your preferred web browser. After that, you can already explore the digital world of Decentraland and start participating in events or chatting with other people.
The Sandbox Game (SAND)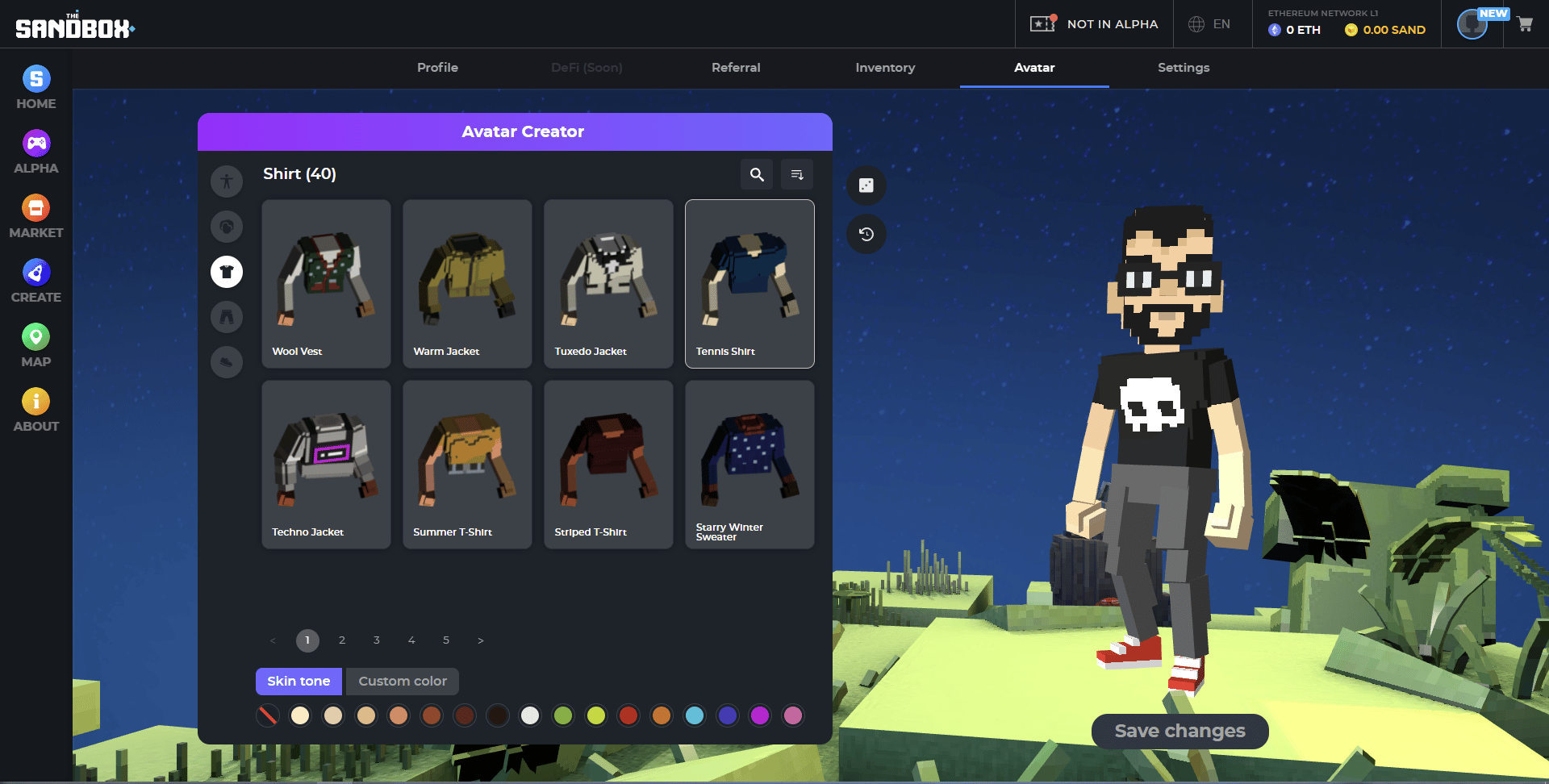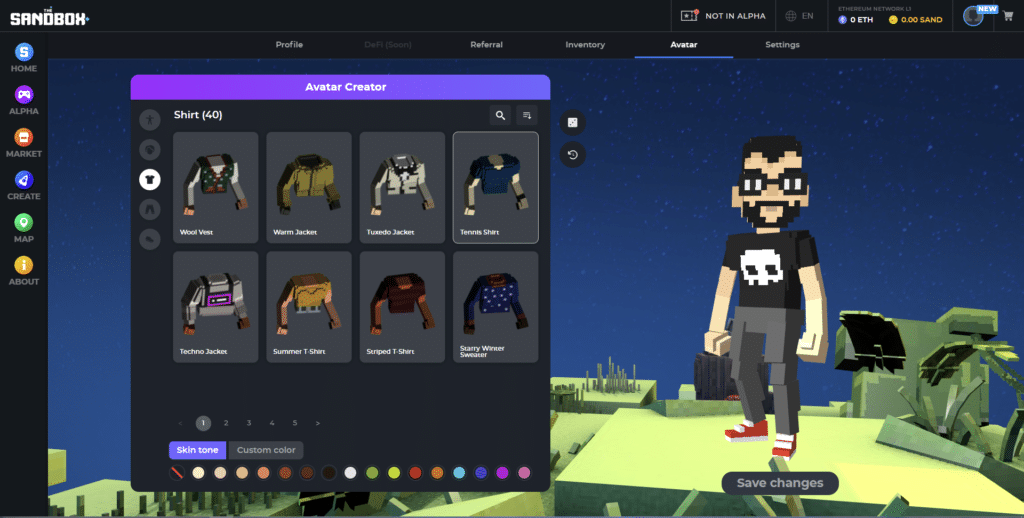 The Sandbox is a community-driven platform where you can play, create, own, and govern a virtual piece of land. Much like any sandbox-type game, you can pretty much do anything you want in The Sandbox Game, as long as you own that piece of LAND.
You can also just create your NFT avatar and play or explore other people's LANDs. The design and feel of the game are quite similar to Minecraft because of its block-like textures.
It partnered with well-known brands such as Atari, TIME, Care Bears, The Smurfs, Snoop Dogg, The Walking Dead, and Adidas. The Sandbox Game's partnerships with these brands helped make it become one of the best Metaverse games to play and watch out for in the future.
Illuvium (ILV)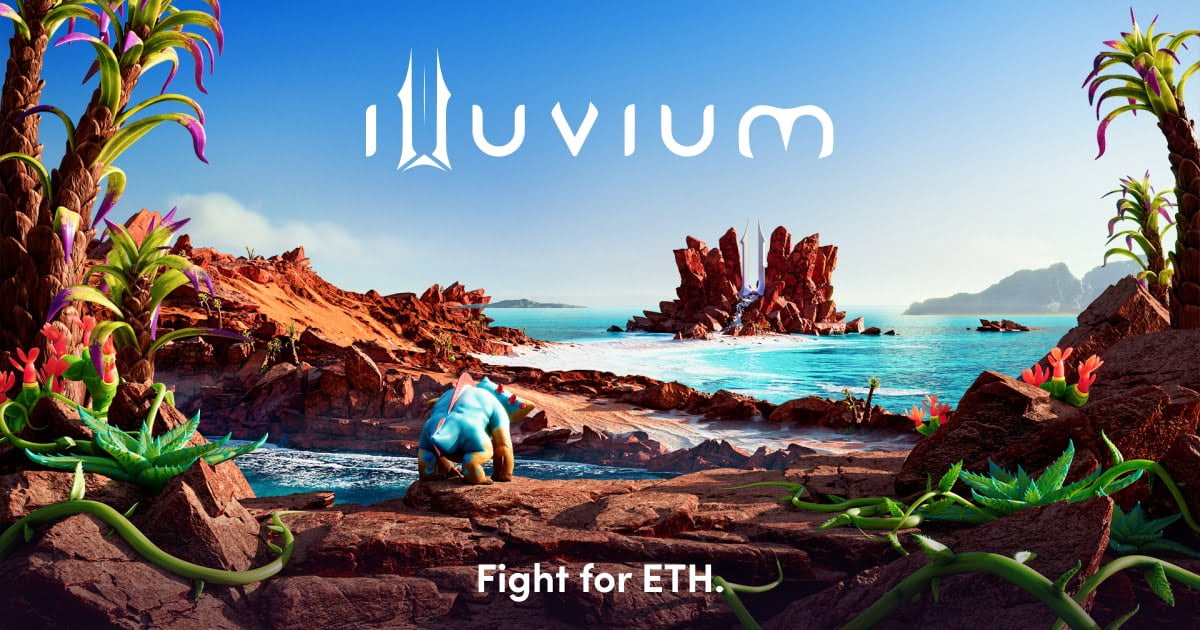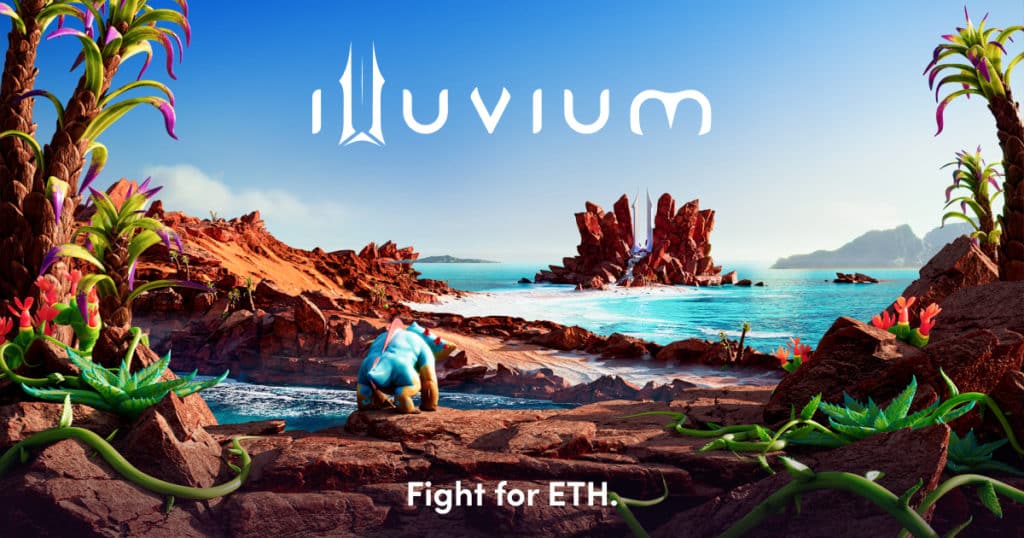 Illuvium is an open-world RPG game built on the Ethereum Blockchain. The game allows you to explore its vast world and capture powerful creatures called "Illuvials." Even though the game isn't officially out yet, it still has one of the highest market caps in the Metaverse and has insane potential.
The developers have shown clips of the actual Illuvium gameplay experience, and so far, it has been nothing but exceptional. It has impressive graphics, features a colorful world, and has smooth gameplay. Only time will tell how good Illuvium will actually be. Still, if the clips are genuinely realistic, it has the potential to become the best game in the Metaverse.
My Neighbor Alice (ALICE)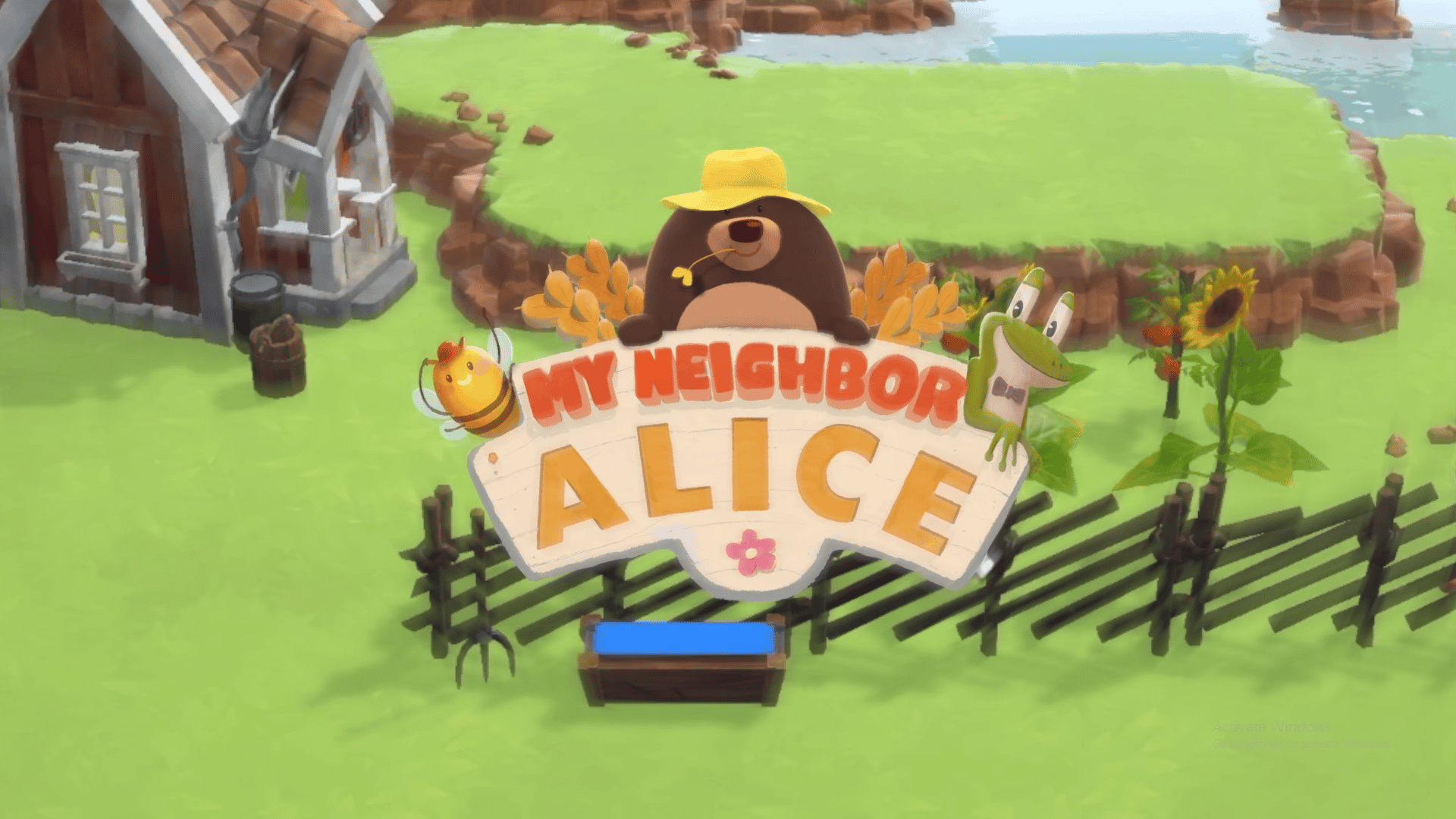 Have you ever wondered what Harvest Moon would look like in the Metaverse? Well, look no further than My Neighbor Alice. It's a farming simulator game that helps simple gamers learn more and take their first steps in the Metaverse.
The game is heavily inspired by popular farming games like Harvest Moon, Stardew Valley, and Animal Crossing. You'll surely feel at home if you've played one of these games. If you haven't, I'm sure you'll still enjoy the relaxing farm life.
Vulcan Forged (PYR)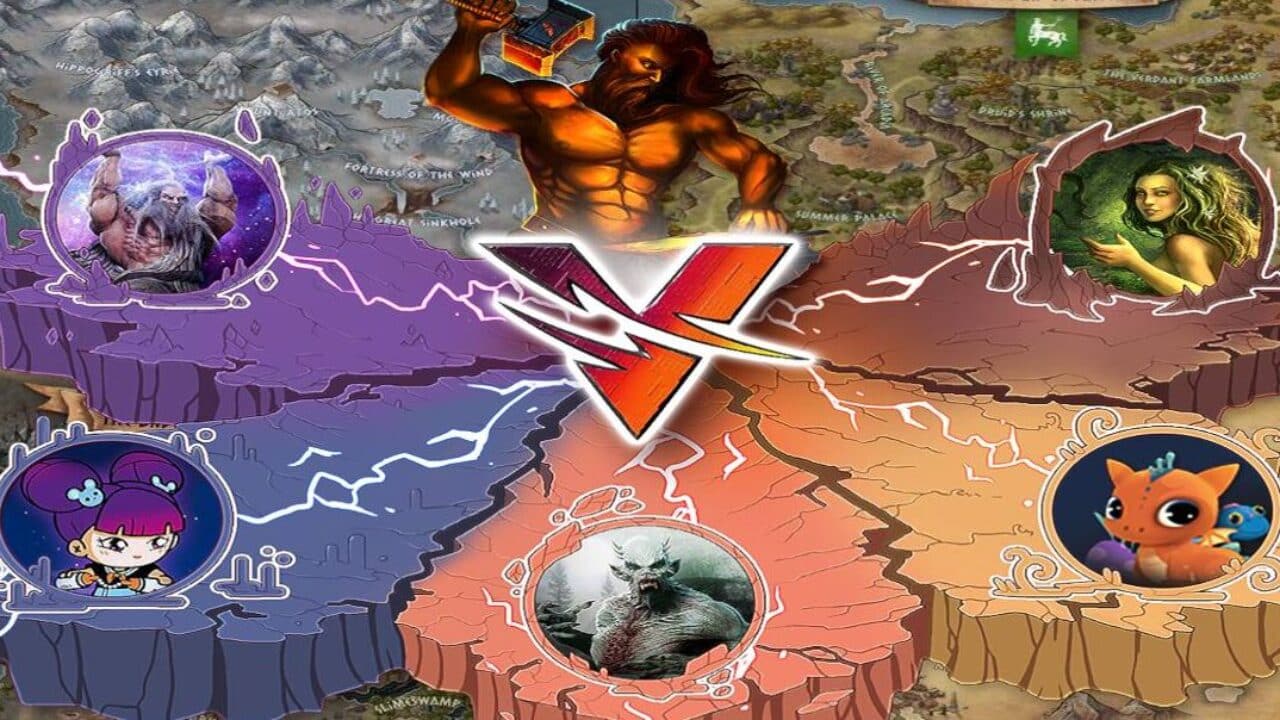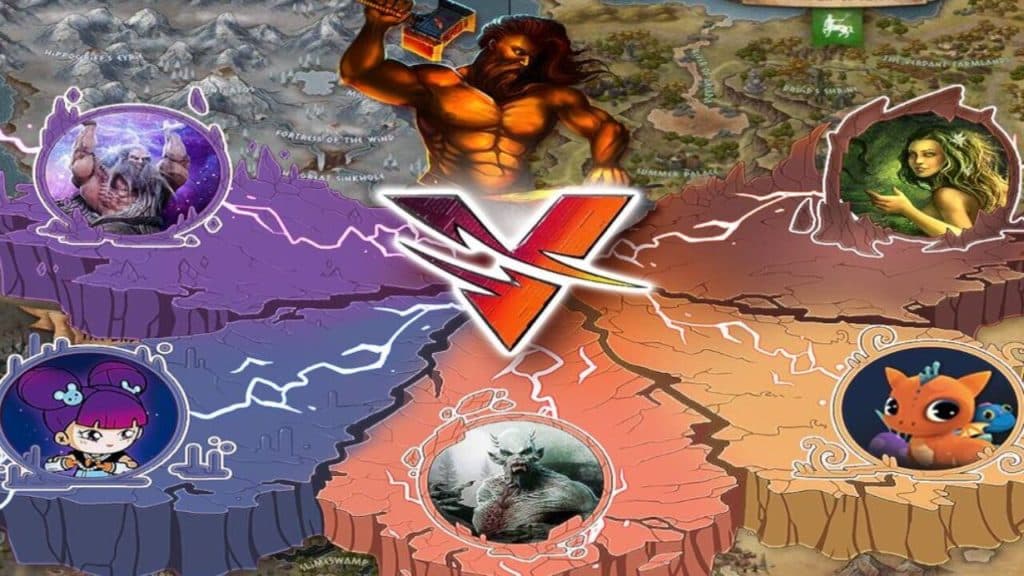 Vulcan Forged is another collection of games included in the Metaverse. There are currently a few games within their "Vulcan Verse." This includes Berserk, Forge Arena, Vulcan Chess, Block Babies, and Fables of Fyra, with a lot more coming soon.
Each game offers its own unique gameplay and NFTs that you can use or trade in the marketplace. Vulcan Forged is the fastest growing blockchain game and dApp platform in the world today. It's one of the first established game studios in the Metaverse. It also has the potential for developing some of the Best games the Metaverse can offer.
Alien Worlds (TLM)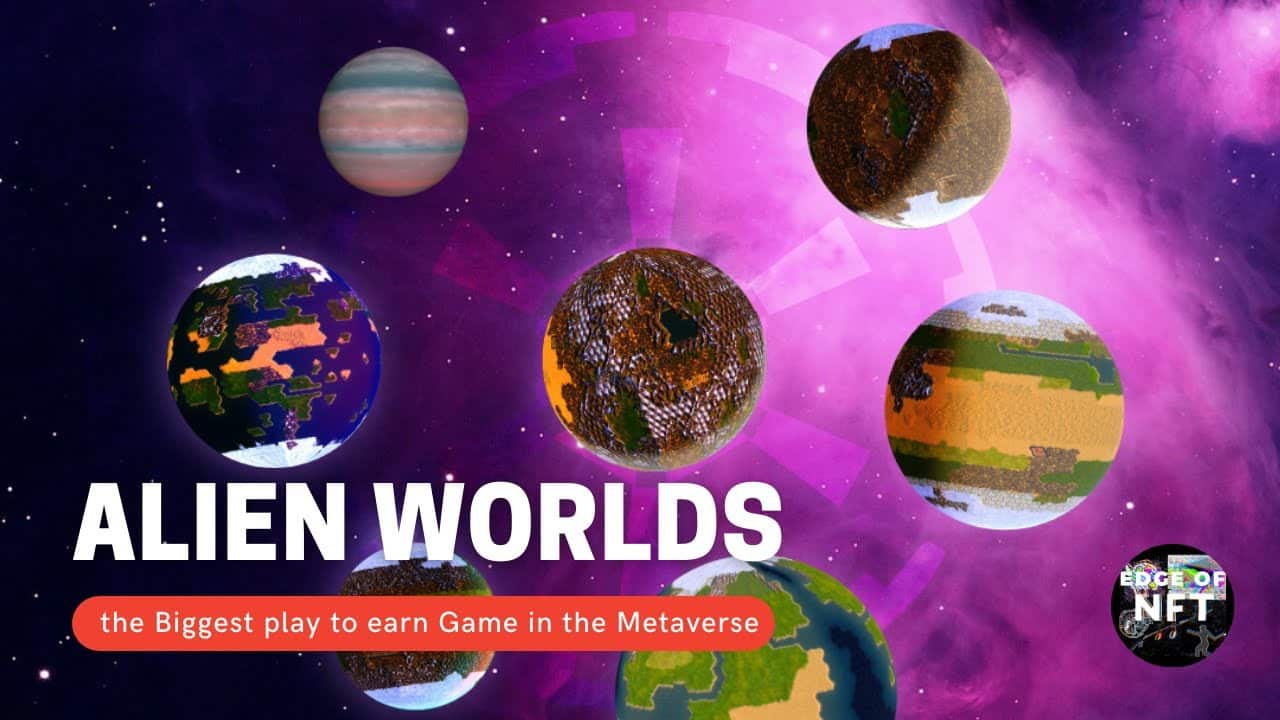 Alien Worlds is a space mining game built on the WAX blockchain. It has a galaxy filled with six different planets, each having 500 land plots for people to occupy. Every land plot can be owned by a player and is also represented by an NFT.
You can earn through three different ways. You can click-mine, stake TLM, or own land. They also have planetary governance and an arena fighting game planned for the future. Additionally, they also have various NFTs such as Land Plots, Tools, Minions, Avatars, and Weapons. However, only Tools and Plots are available as of the moment.
Mobox (MBOX)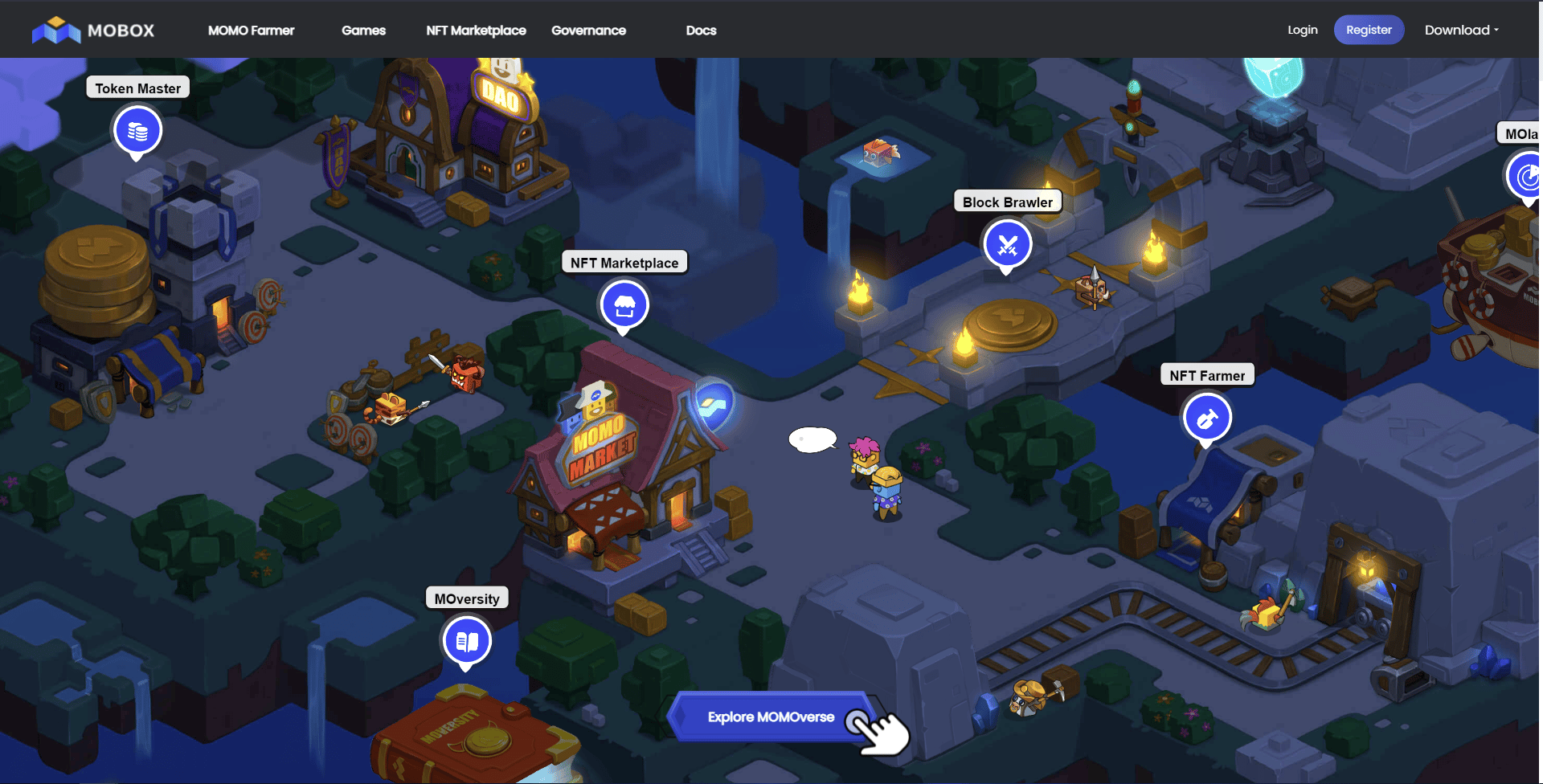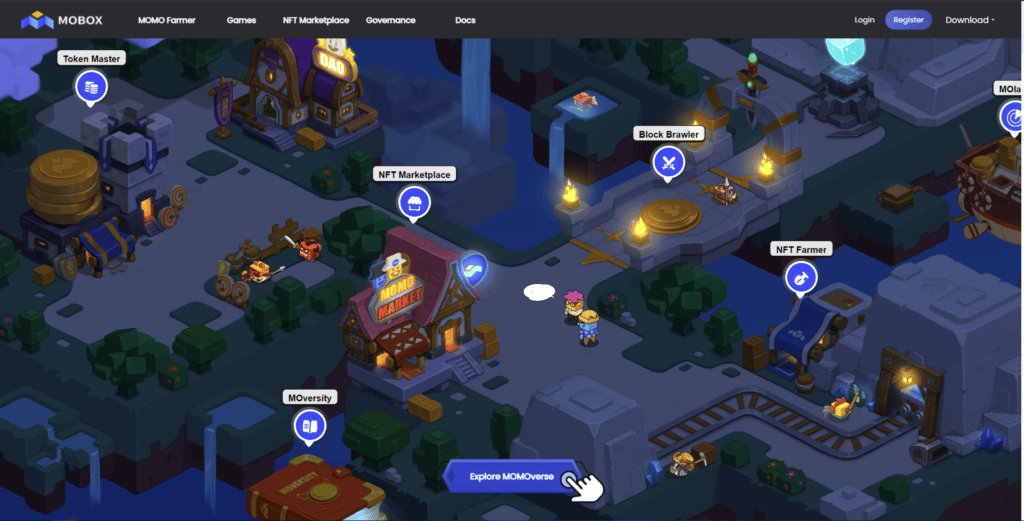 Mobox is a free-to-play game where you can earn rewards for simply playing the game. It combines DeFi and games to make an ecosystem where everyone can come together and enjoy one world.
The "MOMOverse" is expanding every day and already includes things such as a marketplace, NFT farming, and different games, with more to come. The MOMOverse also features unique MOMO Avatars, MOMO NFTs, and even a physical Blind Box that you can transfer to the digital world by scanning the included QR code.
UFO Gaming (UFO)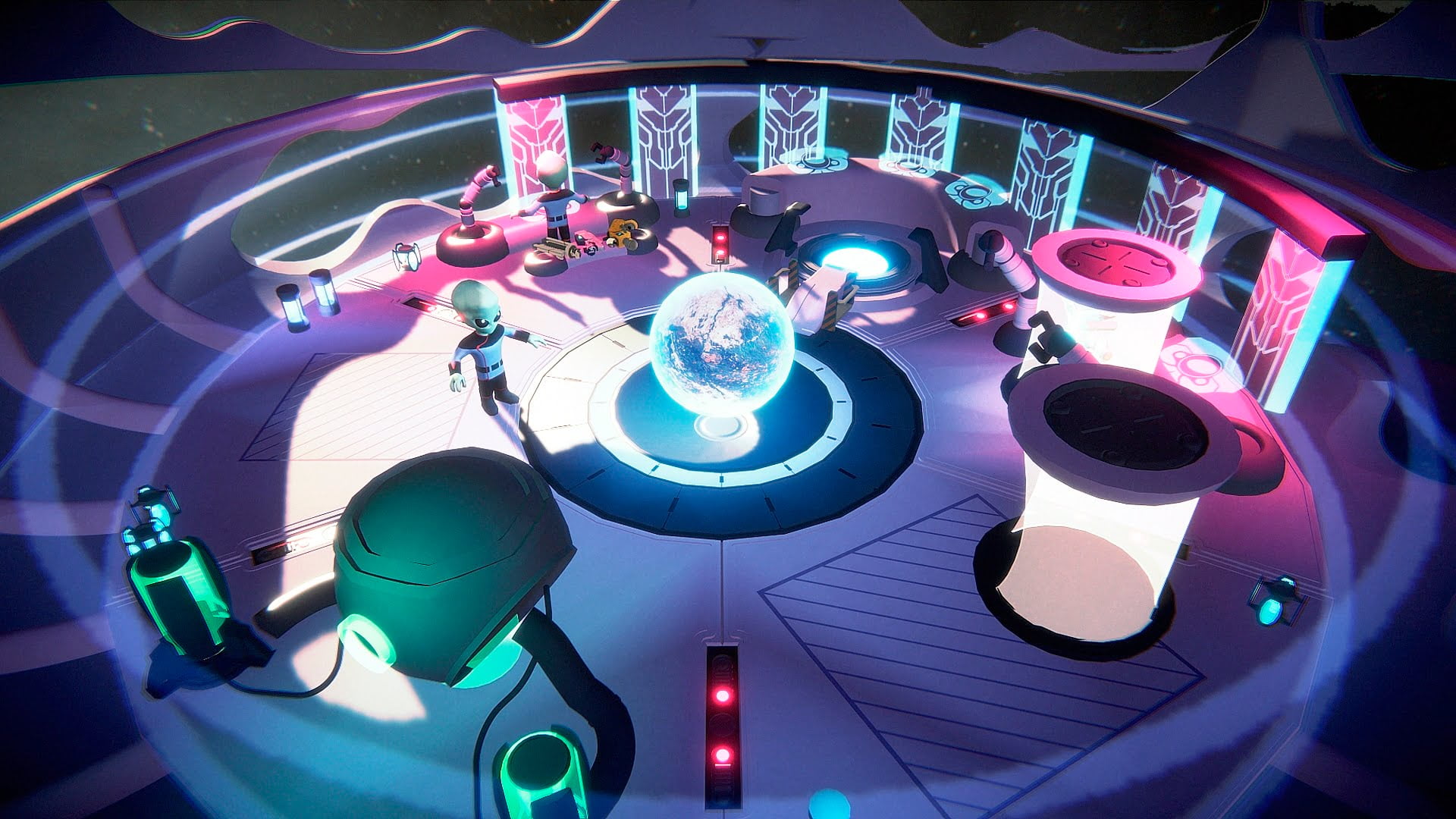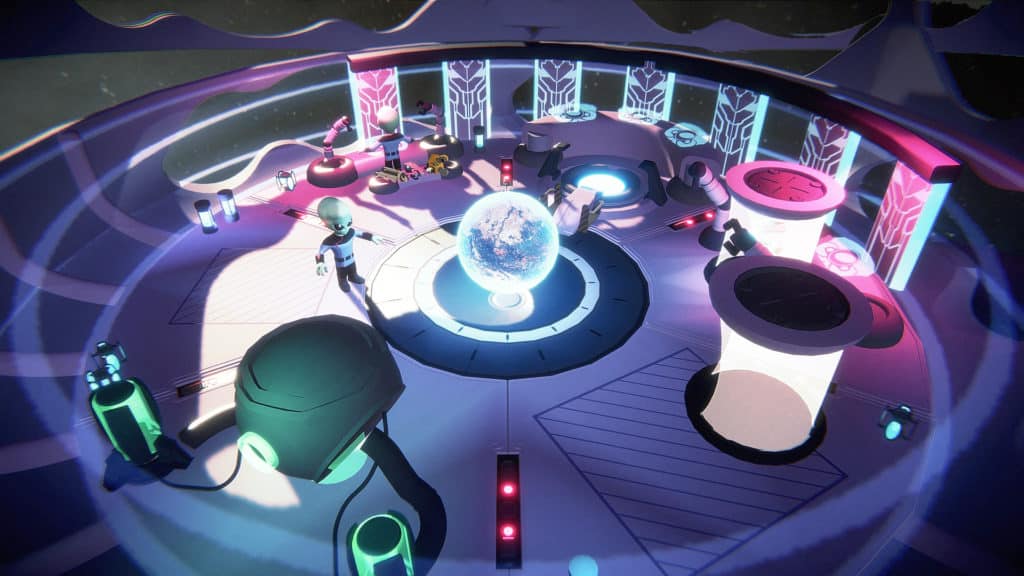 UFO Gaming is another Metaverse project that you should keep your eyes on for 2022. It's a whole Metaverse ecosystem where one planet represents one game. All of their games are going to adapt the play-to-earn model.
Their first game is called Super Galactic. It's a play-to-earn game that features in-game quests, tournaments, and PVP battle modes. It also features a breeding and trading system with a matching NFT marketplace for items, weapons, and characters. More games should be introduced by UFO Gaming in the future.
Bloktopia (BLOK)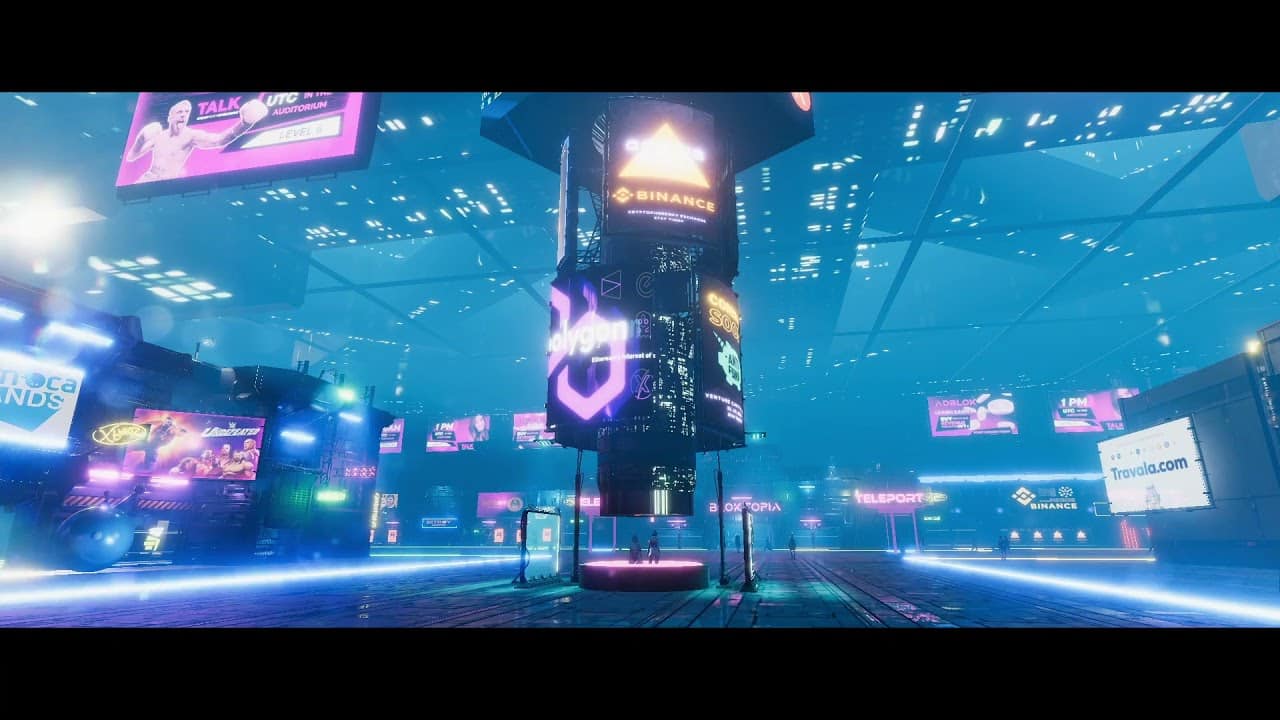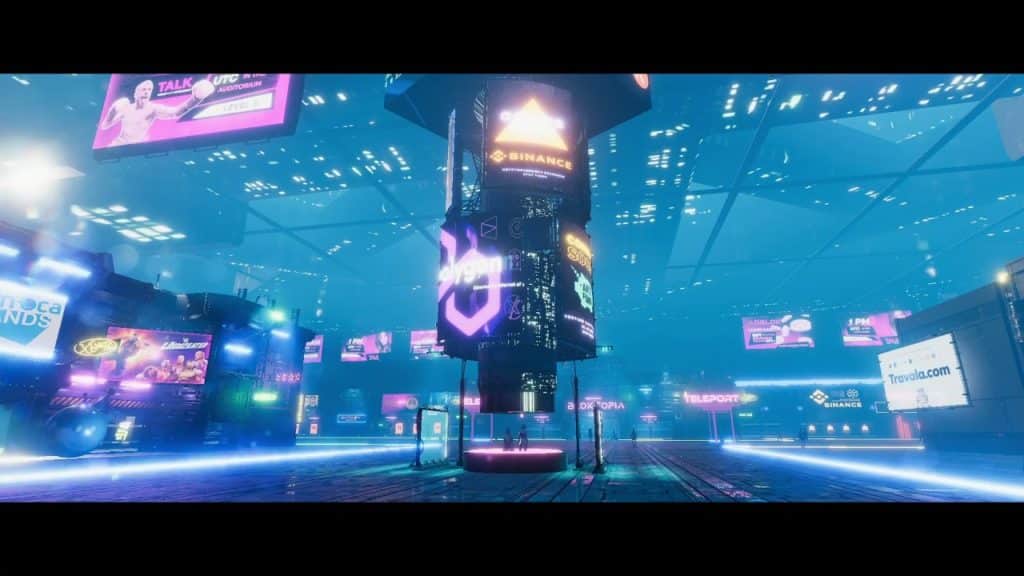 Bloktopia is built on the Polygon blockchain and aims to provide a unique VR experience for the crypto community. Think of Bloktopia as a skyscraper that acts as a hub for all of your crypto experiences. Through Bloktopia, you can make money by playing games, selling real estate, advertising, and many more.
You're going to have a first-person perspective of an entirely virtual world. You can relax, communicate, play games, and others through Bloktopia. It's not just a game; it's a completely new world that exists in VR. Bloktopia is still in its early stages, but it has a lot planned, making it a great Metaverse game to watch out for in 2022.
Star Atlas (ATLAS)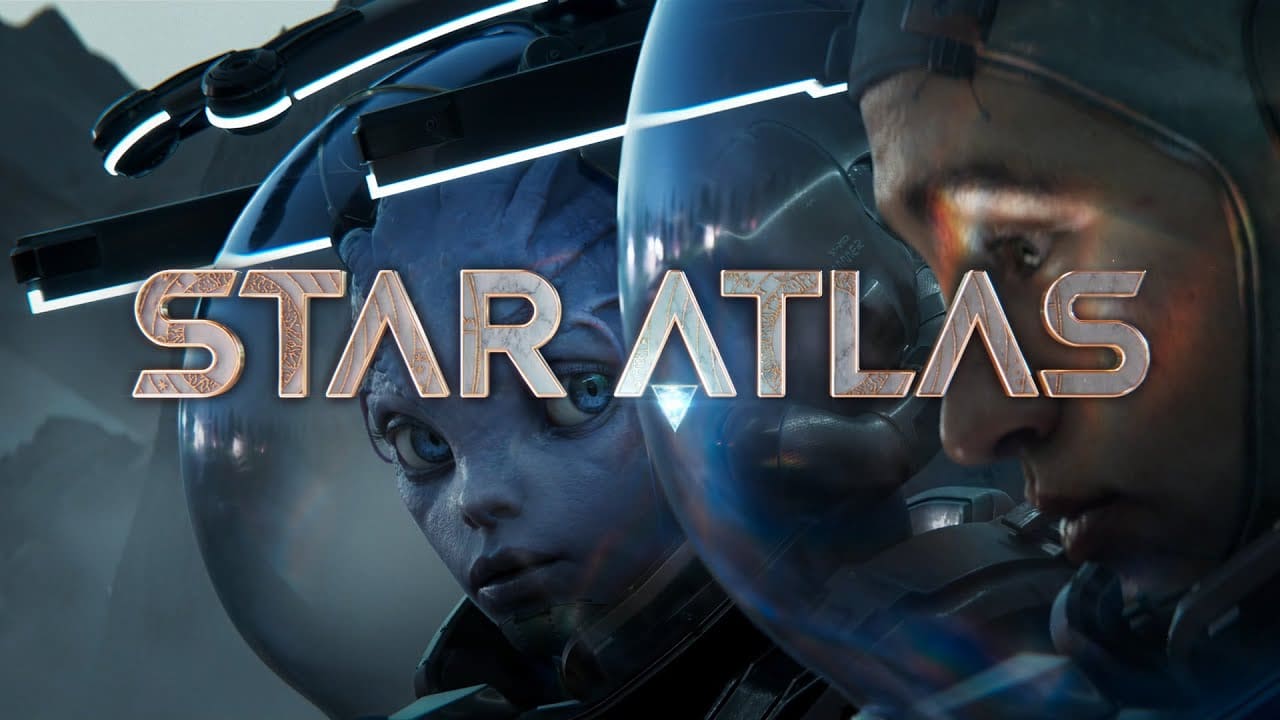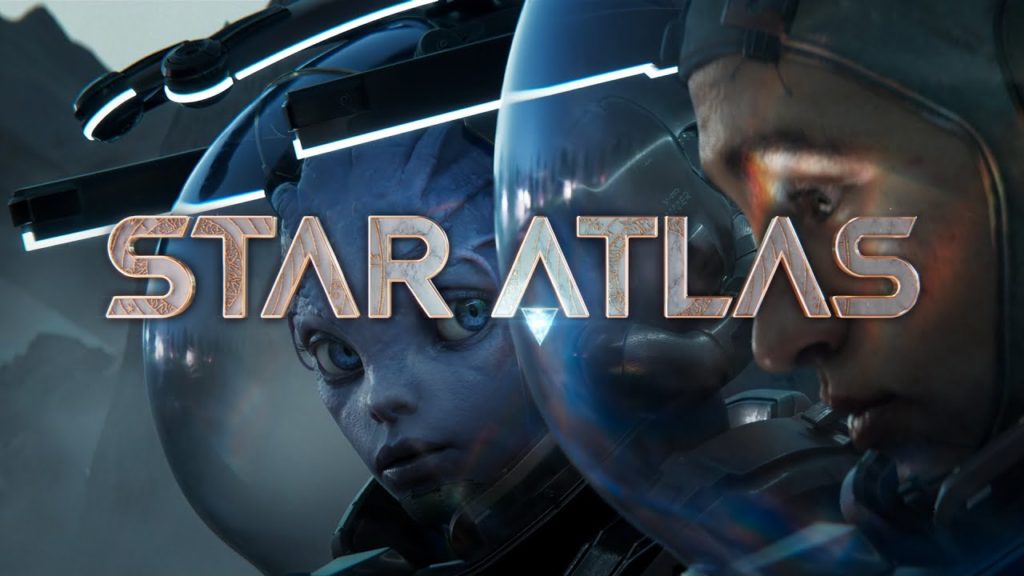 Star Atlas is a unique space exploration strategy game where you can join one of three different factions. It's the first Metaverse game on this list that is built on the Solana blockchain. The game is still in development, but it's already one of the top Metaverse games on the Solana blockchain.
You can expect the game to have great graphics because it is built on Unreal Engine 5. Explore the depths of the whole galaxy and conquer different territories. Star Atlas also provides a unique multiplayer experience, so you can go ahead and explore the galaxy with your friends.
SolChicks (CHICKS)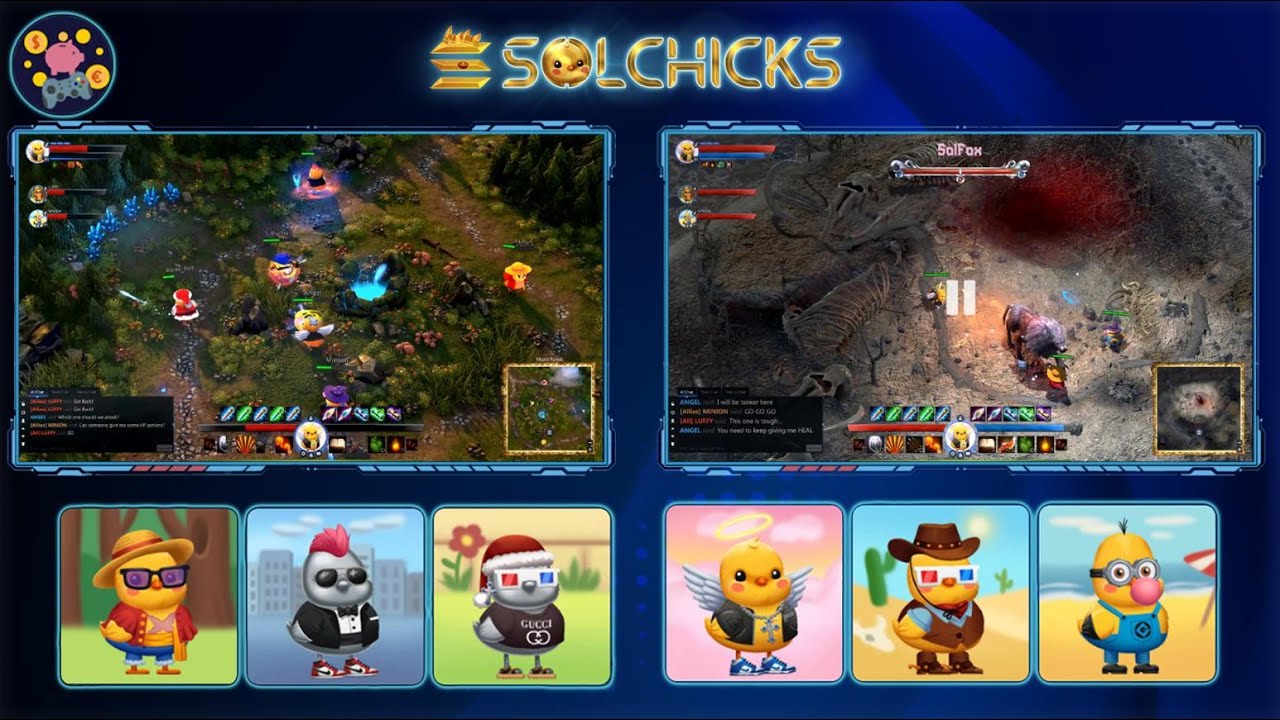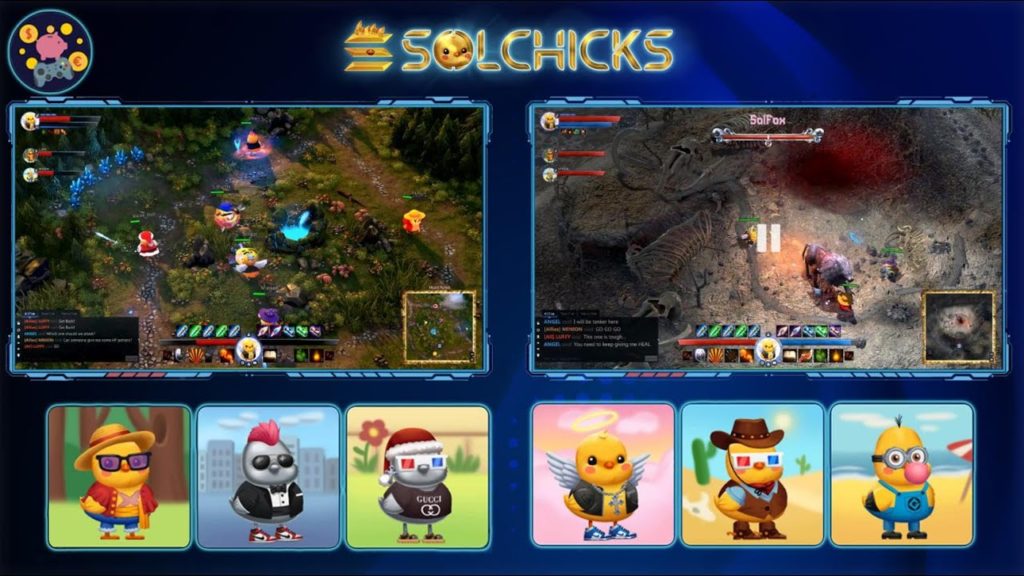 SolChicks is an exciting fantasy game that is built on the Solana blockchain. It's currently the leading fantasy game on Solana. It has over 700K community members with a play-to-earn mini-game and breeding/ egg hatching already available. More features will be on the way soon.
It offers PvP and PvE gameplay with a MOBA-like experience with different skills and abilities. You will control and use SolChicks with unique skills, stats, and cute little costumes. It has the potential to become the best Metaverse game on the Solana network as long as it continues its strong start.
Revomon (REVO)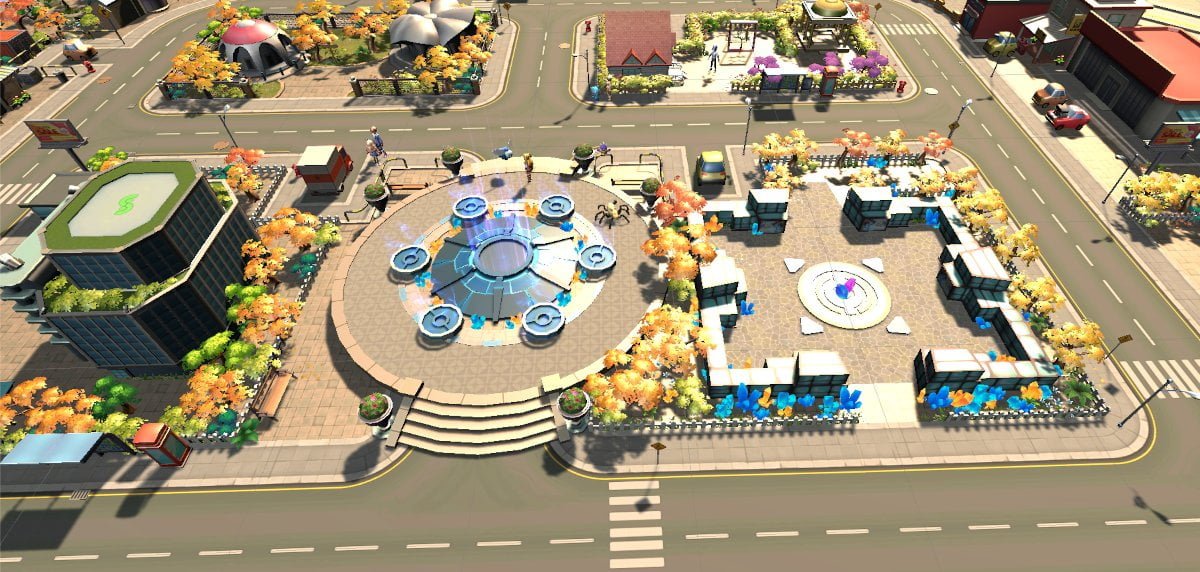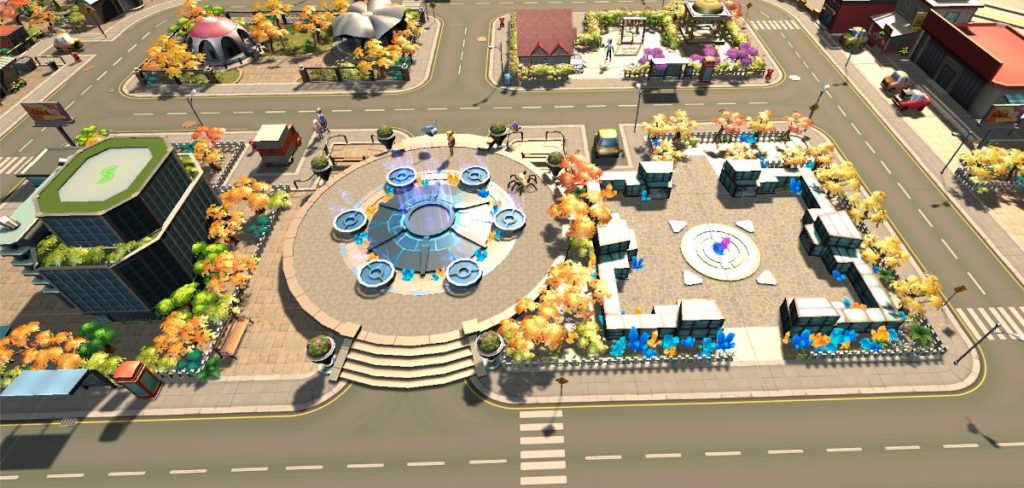 Revomon is a game similar to Axie Infinity, where you can collect, breed, battle, and trade different creatures called Revomons. This Metaverse game offers an immersive VR experience that allows you to explore a digital world inhabited by different Revomons.
It's a play-to-earn game that lets you enjoy while earning some crypto. The beta version is already available now and downloadable using their site. Revomon allows you to choose between Gorlit, Deksciple, and Zorelle as the starters that will accompany you as you go through the world of Revomon.
Blockchain Monster Hunt (BCMC)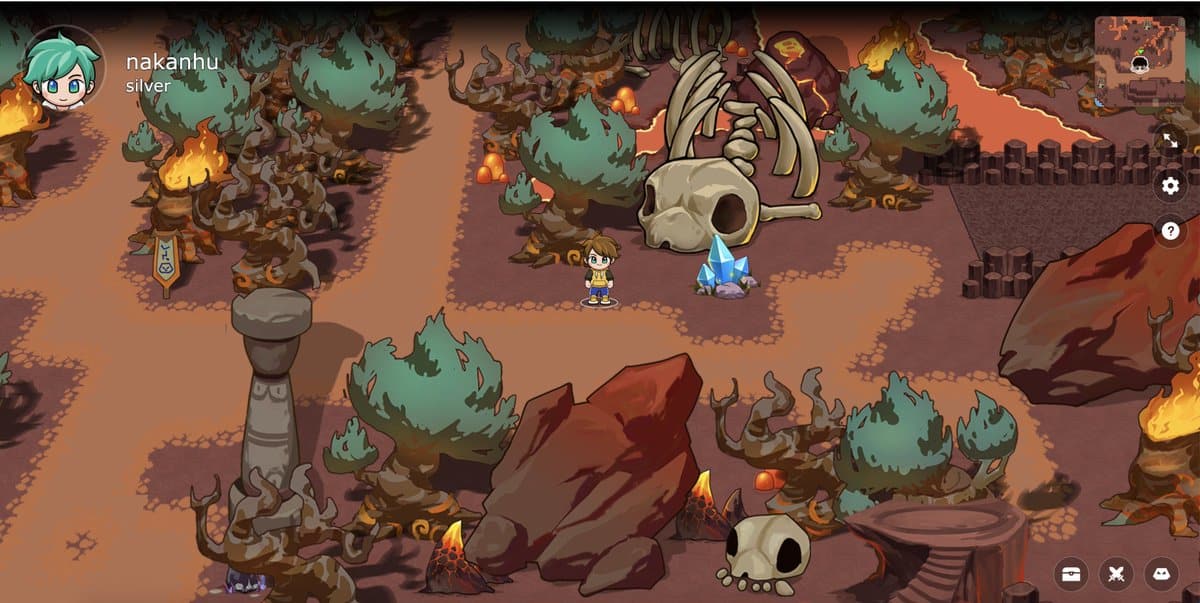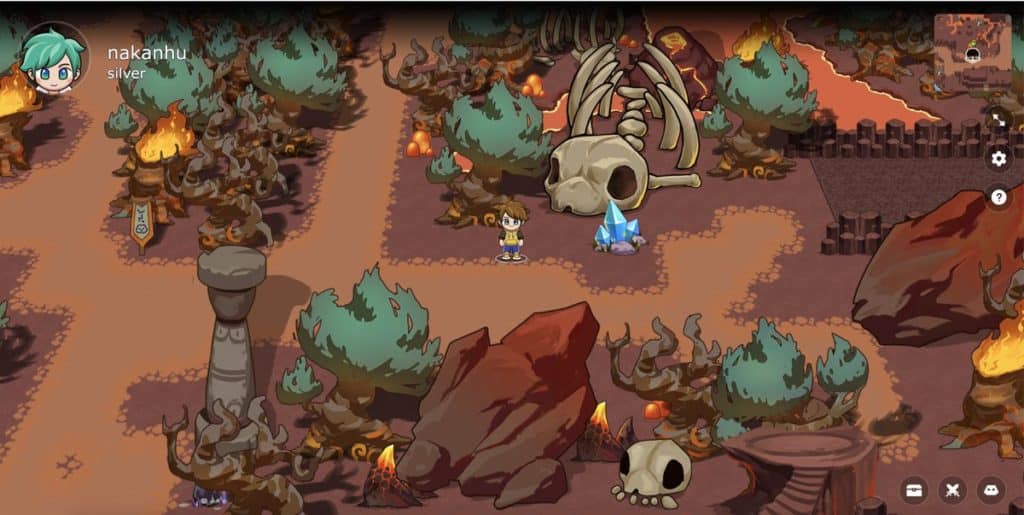 Blockchain Monster Hunt is a game inspired by Pokémon GO that allows players to hunt and battle monsters on the blockchain. It's the first NFT game that entirely runs on the blockchain itself and is the first to live on multiple blockchains.
It follows the same principles that most Pokémon-inspired games have. You try to hunt and capture different creatures and use them to battle other players. It's a free play-to-earn game that allows players to start without capital and on numerous blockchains.
Blockchain Monster Hunt is currently available on the Ethereum, BSC, Polygon, and Ambros blockchains, with plans to include Heco and Moonriver in the future.
Polkacity (POLC)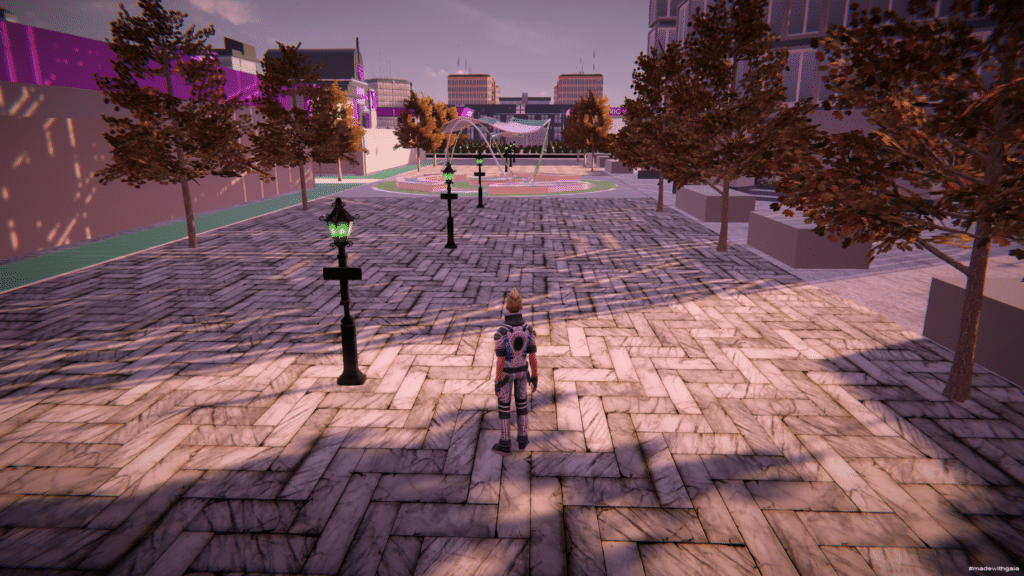 Just like most of the games on this list, Polkacity is a 3D and AR integrated platform. It's also the first 3D and AR NFT platform and game that supports multiple blockchains. Polkacity supports both the Ethereum and Binance blockchains and even has a bridge to transfer POLC from the Ethereum chain to the Binance chain.
Polkacity is an exciting game to watch out for. The game is already in its beta phase, and according to their roadmap, we should be able to see an expansion with a new continent. The developers describe the game as the GTA of crypto and as an exciting Metaverse project for 2022.
Chain of Alliance (COA)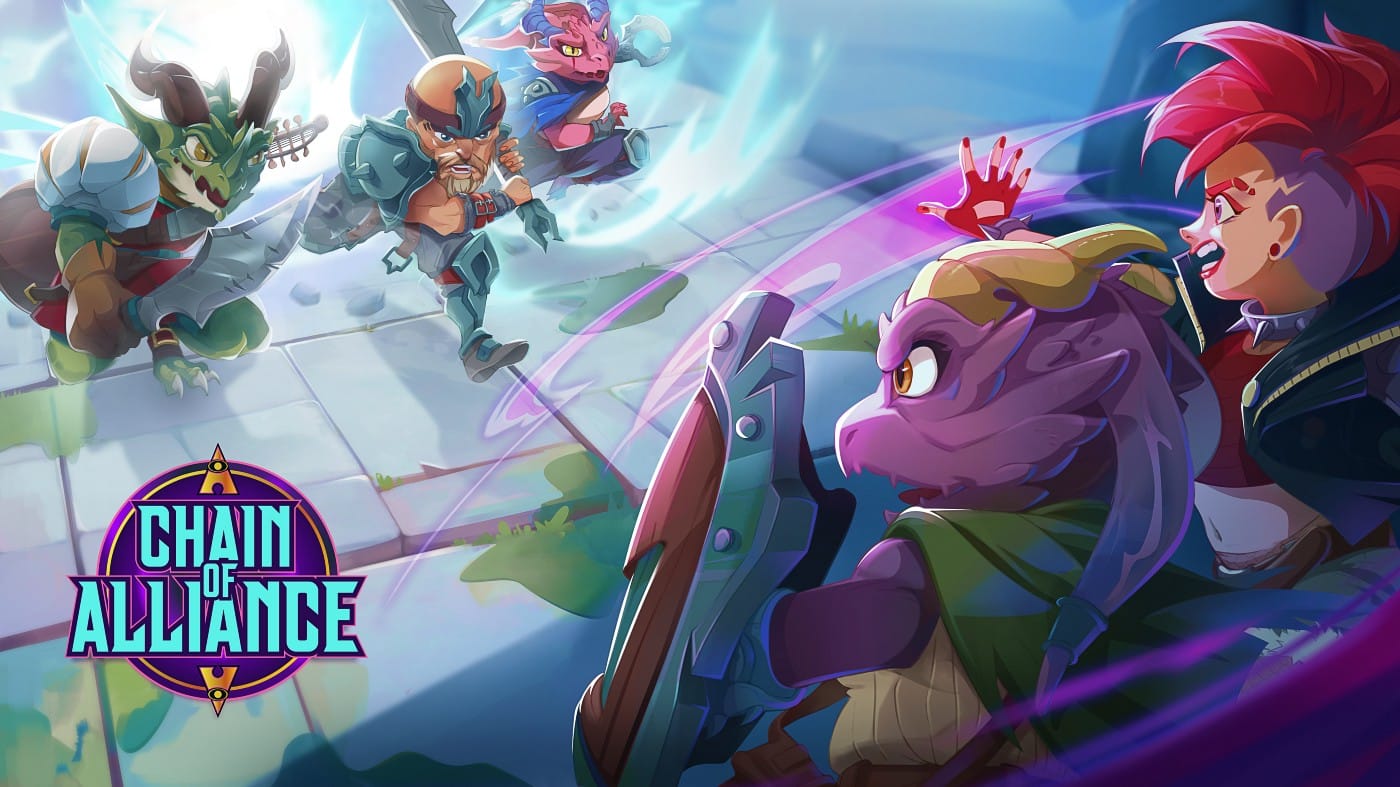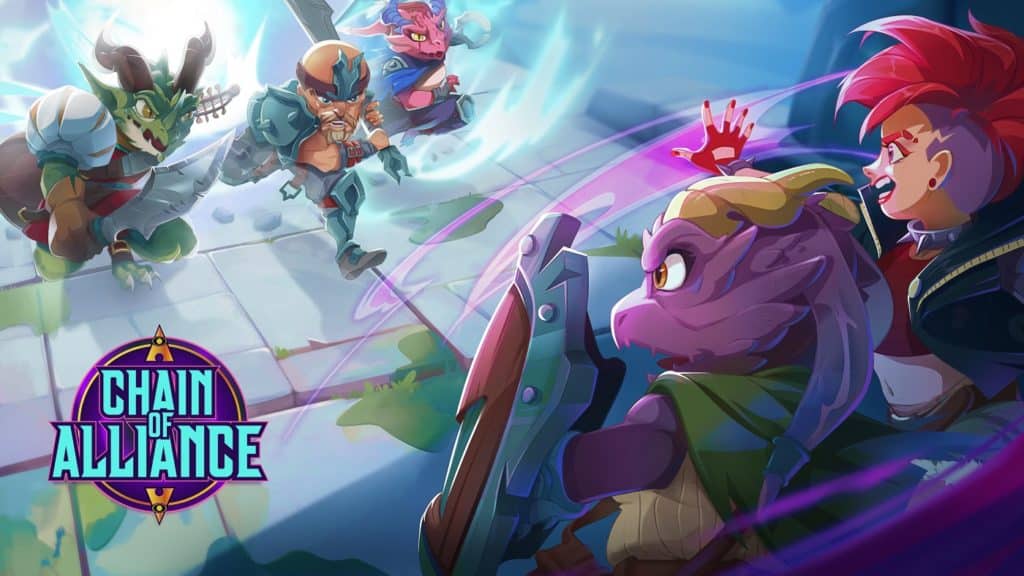 Chain of Alliance is an on-chain battler game available on the Chromia blockchain. It's a fantasy RPG and strategy game all-in-one. Think of it as something like Final Fantasy Tactics or Fire Emblem; it's a turn-based strategy game where you have to position and plan in advance.
It isn't that simple, though. You still have to consider if the characters have complementary abilities, if they should be frontline or backline, and the items they have. You can also battle it out with other players through PVP or progress in the story by fighting AI-controlled monsters.
StarMon (SMON)
StarMon is another 3D NFT play-to-earn game that involves different creatures with abilities. It features battling with different trainers on the Andres Land, going through adventure mode to earn rare rewards, and breeding different Starmons to start your own collection.
Aside from the unique Starmon creatures, you can also buy Starmon Lands and create unique Starmon NFT avatars. They will also launch a Pokémon GO-like app called Starmon Go, where your phone acts as a bridge between the real world and the Starmon Metaverse.
Ember Sword (EMBER)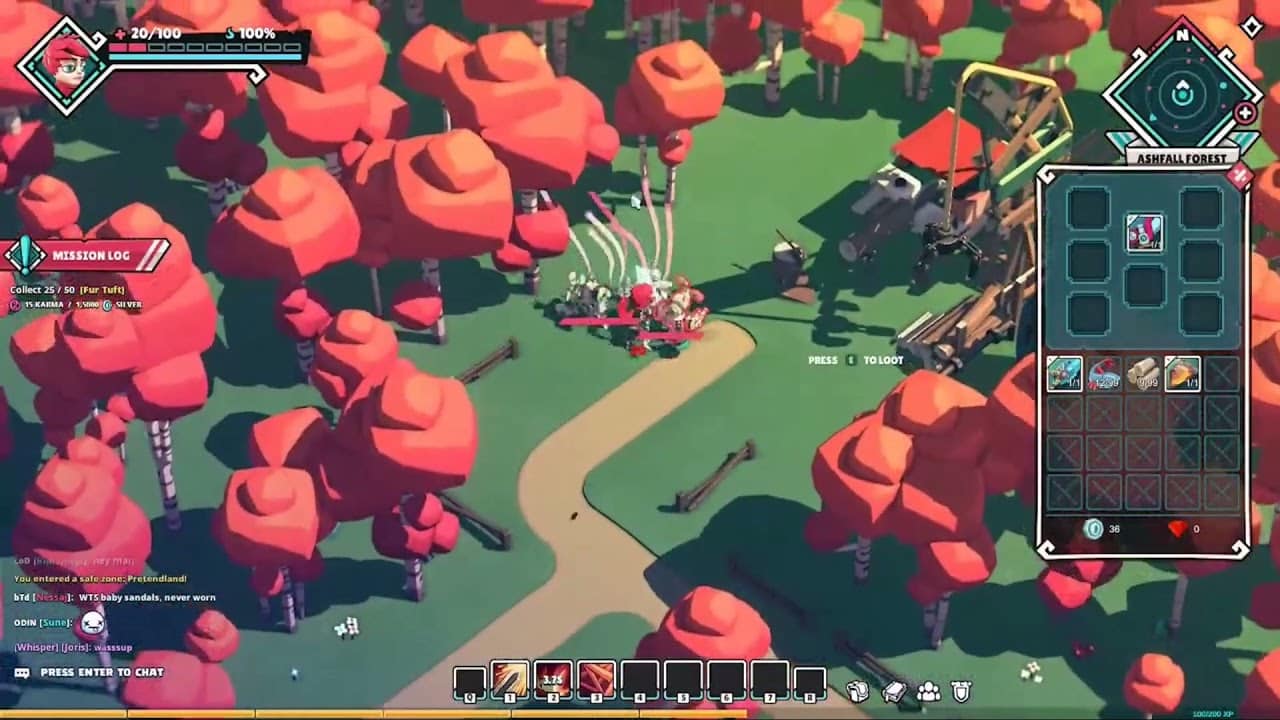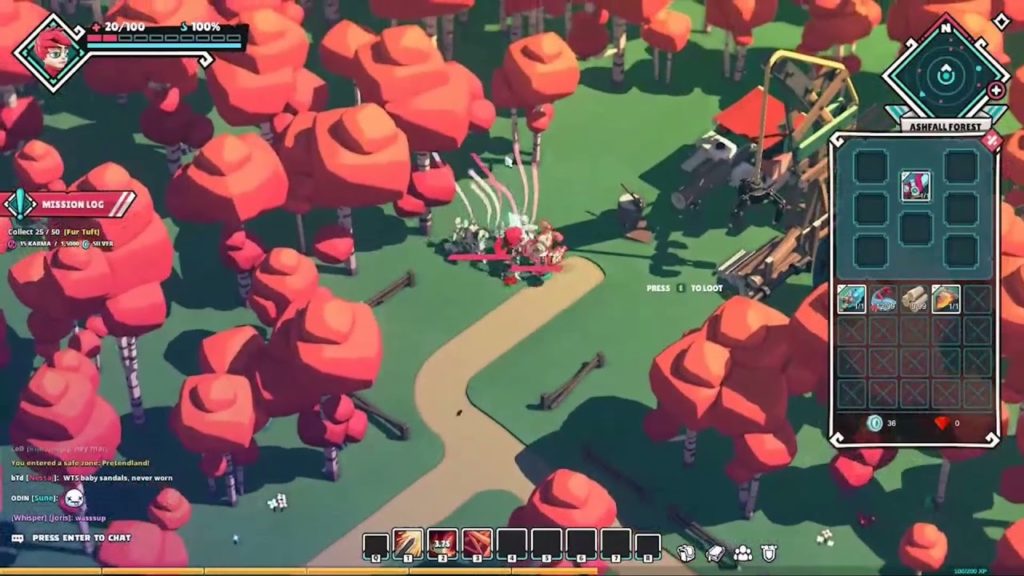 Ember Sword is a sandbox MMORPG with an immersive storyline and progression. It offers a fast-paced combat system with unique classes and skills. Similar to most MMORPG, the game also has PvE and PvP modes. The best thing about Ember Sword is that it's free to play and accessible on browsers or using their own client.
It's very early in the development phase and is still in pre-alpha. The developers plan on opening alpha testing to the community in 2022 and are currently focused on developing fine-tuning the gameplay elements. It's one of the more risky items on this list but, Ember Sword looks like a promising Metaverse game that could be a good investment for years to come.
Krystopia: A Puzzle Journey/ Nova's Journey (CHR)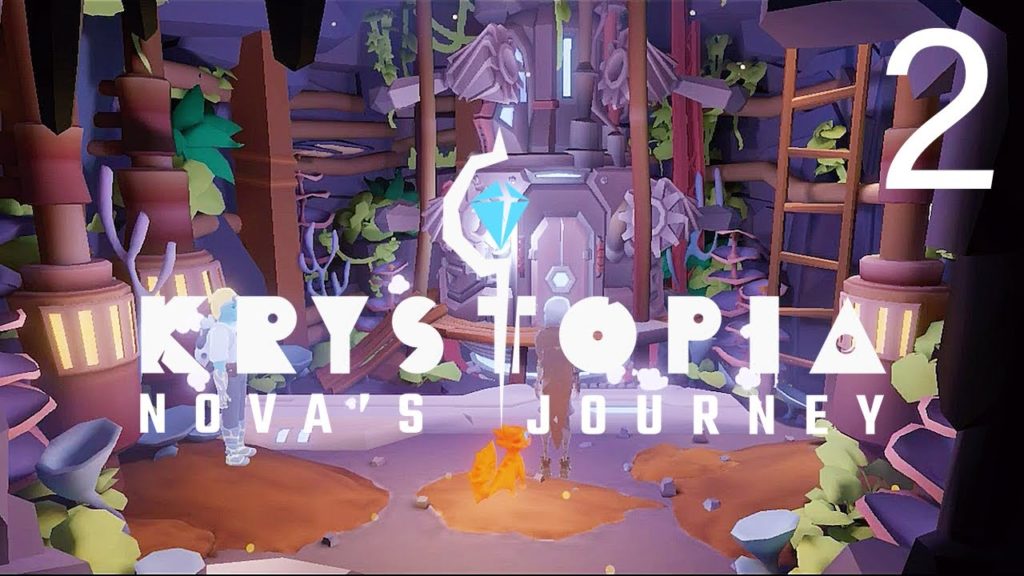 If you're a fan of puzzle games, you might want to try Krystopia. Krystopia is a third-person story adventure game where you can explore the world while solving challenging puzzles in the process.
Krystopia currently has two parts, A Puzzle Journey and Nova's Journey. Both are puzzle games, but each one is different from the other. A Puzzle Journey has more of an escape room feel to it, while Nova's Journey has more exploring and adventuring.
Farmers World (FWW)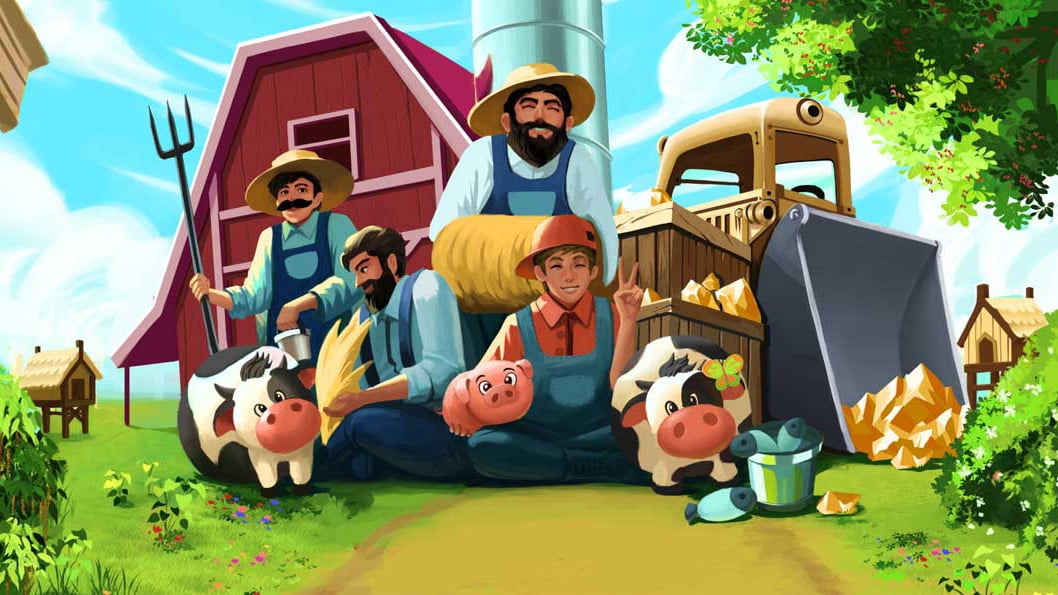 The final game on our list is Farmers World. Farmers World is a browser-based farming game that allows you to mine for gold, breed animals, expand your farm, grow crops, and battle wild animals.
It currently has over 150,000 players worldwide and is one of the leading games on the WAX platform. Farmers World definitely has the potential to continue its growth, especially since you can play it almost anywhere.
Conclusion
All of these games come from different types and genres. Hopefully, you can find a game you like gameplay-wise to finally join the Metaverse. Plus, you can also earn some crypto in the process. Who doesn't like earning while gaming, right?
Those were the best Metaverse games that you should play in 2022. We think these games will dominate the Metaverse market in 2022 and continue to grow in the following years.
Did we leave out a good Metaverse game? Make sure to comment it down below!