It's fun to watch the CS2 meta develop as the new ranking system normalizes. I've already devoted plenty of hours playing every weapon and trying to see how powerful they are in my Premier games.
While the power rankings of rifles remain the same, the secondary weapons are going to surprise even the most dedicated players. So, check out my CS2 tier list of the 10 most powerful weapons in the game.
AK-47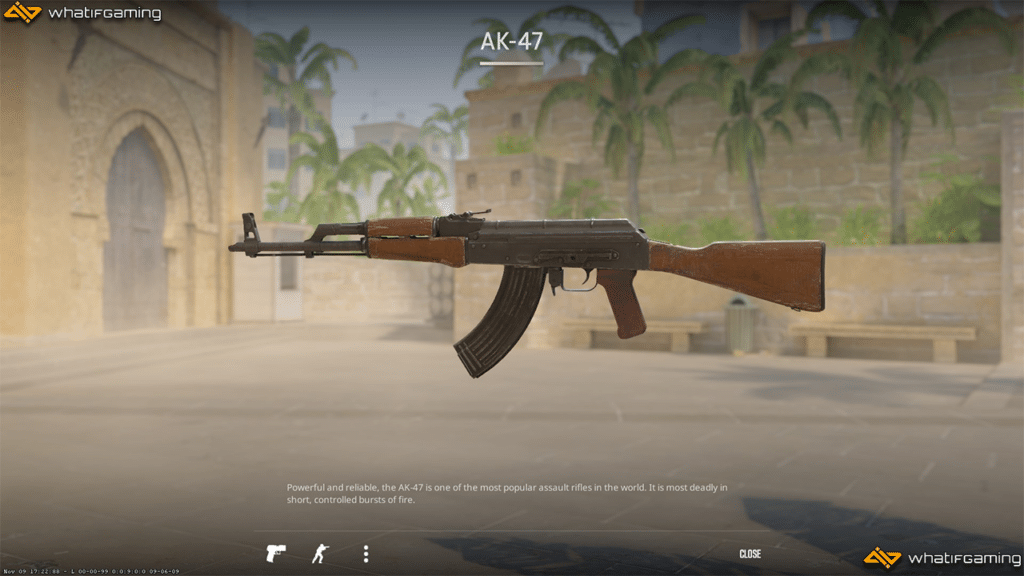 Up first is none other than the trusty T-side rifle, the AK-47. The AK-47 is hands down the best weapon because of its ability to one-tap enemies at any range. It offers one of the highest base damage in-game and is more economically friendly than its other rifle counterparts.
The AK-47 has a good rate of fire, a large magazine size, and a fast reload speed. What else could you look for in a rifle? This is why CT's often pick up dropped AK-47s, even though they spent more money on their M4 rifles.
AWP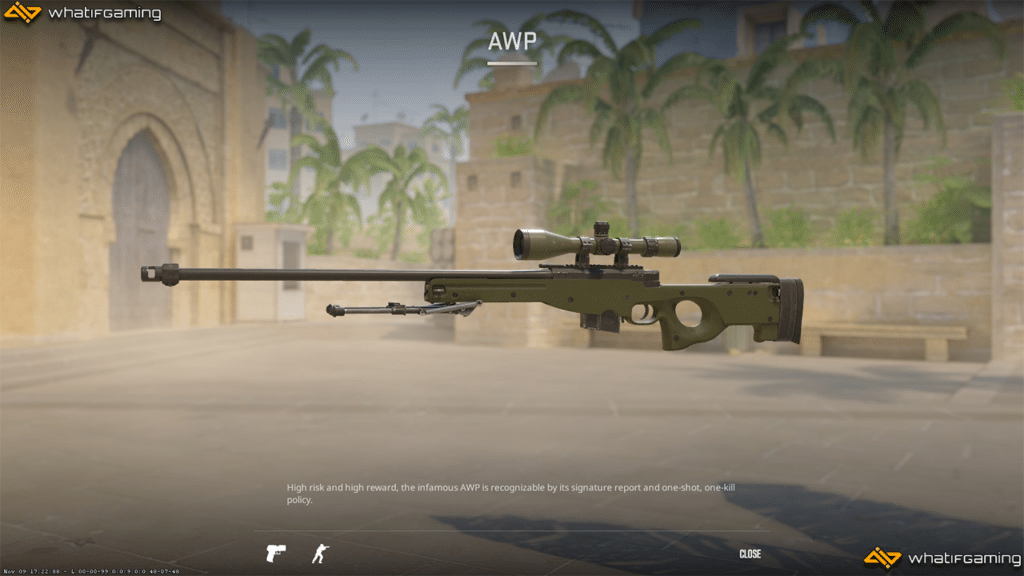 It wouldn't be a list of the best CS2 weapons without the AWP. I mean, the AWP is such an iconic weapon and is basically synonymous with CS at this point. From the insane flicks, crazy no scopes, and magical outplays, there's no doubt that the AWP remains one of the strongest weapons in CS2.
It's a costly investment that can one-shot enemies with hits to the body or head. When placed in the right player's hands, the AWP can single-handedly win you the game. Unfortunately, it can be tough to master and should be put in the hands of the best player on your team.
M4A1-S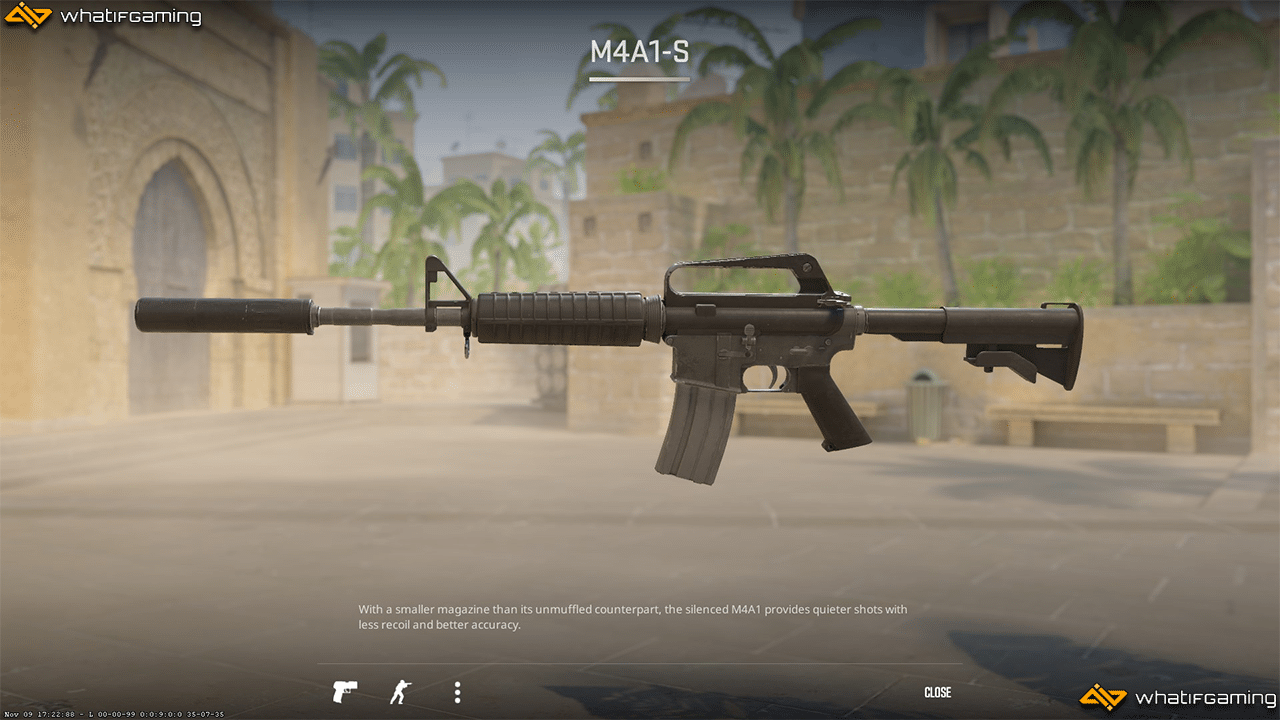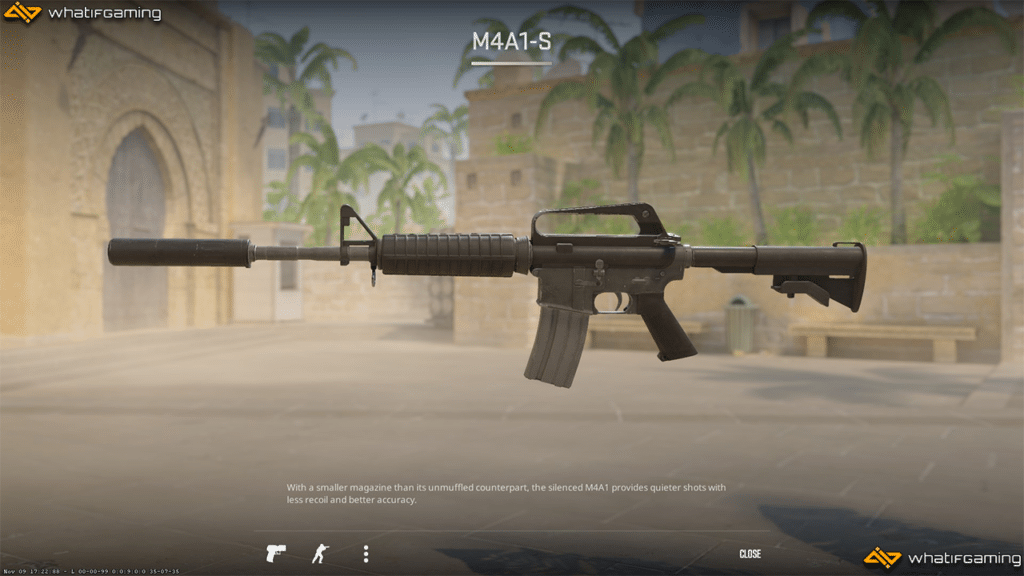 The M4A1-S edges out its brother as the go-to CS2 weapon for CTs. It's widely used in the pro scene but isn't as popular in regular competitive play. It provides an easier recoil to control, making it highly effective in medium to long-range fights. It also makes for a great smoke-spamming weapon, which is more relevant now that CS2's smokes are reactive.
What makes the M4A1-S more potent is its cost-efficient pricing. At $2,900 credits, it gives CTs enough headroom to purchase extra smokes or other grenades while still maintaining solid econ for future rounds.
M4A4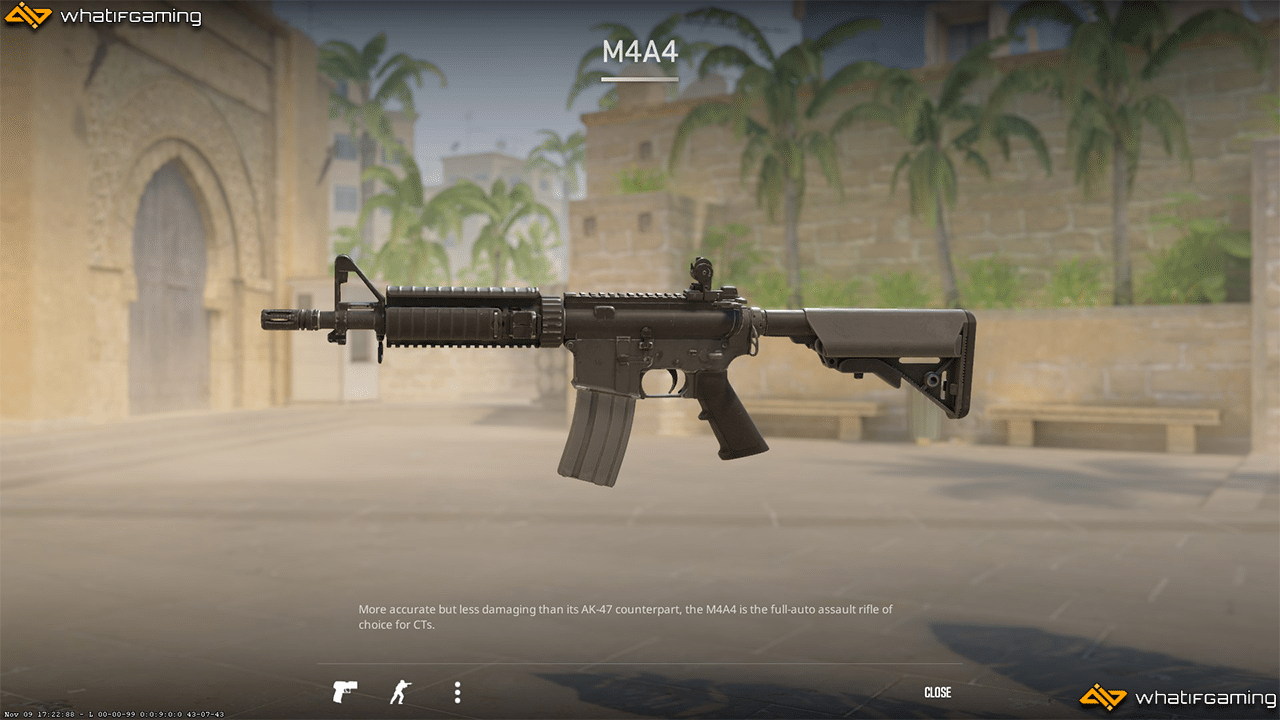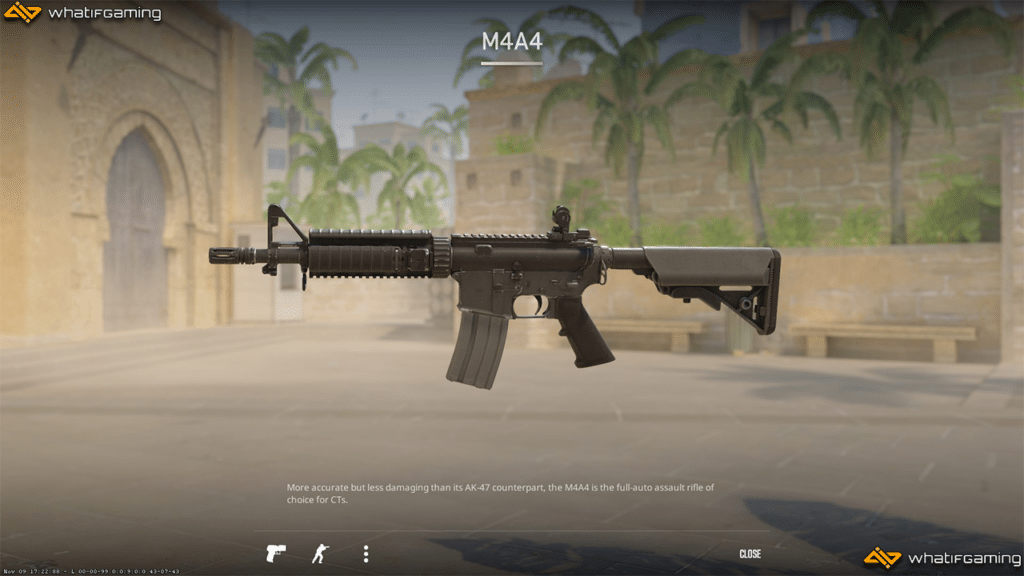 I can't leave the more popular CT rifle too far behind. Most players prefer it over the M4A1-S because of its faster fire rate, resulting in higher damage in close ranges. It also has a more forgiving nature because of the larger magazine size, leaving plenty left in the tank despite encountering multiple enemies.
Luckily, the new CS2 loadout system allows players to take both the M4A4 and the M4A1-S into battle. This way, you can flawlessly switch between weapons, depending on your needs or preferred playstyle.
Desert Eagle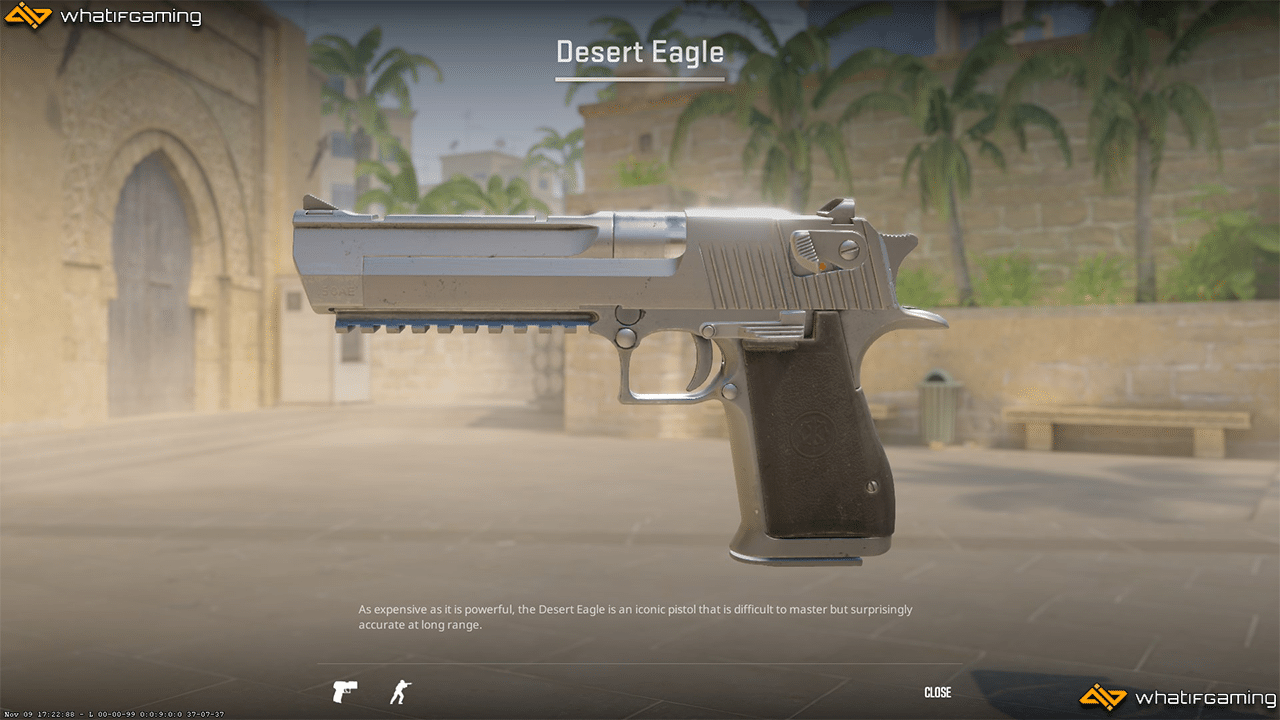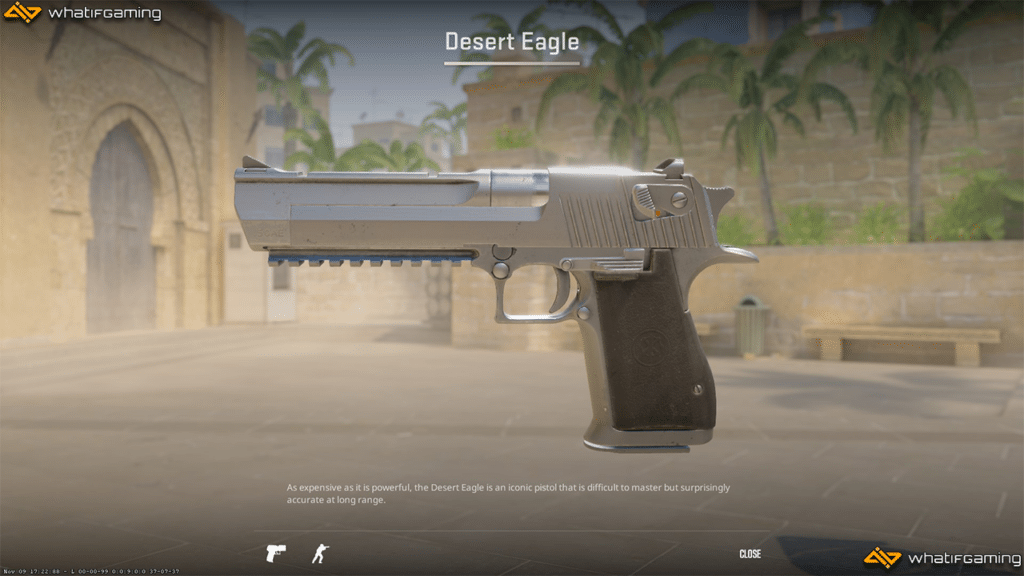 Next up, we have the go-to pistols during save rounds and for those confident enough in their aim. The Desert Eagle, more commonly known as the Deagle, is the most powerful pistol in the game, requiring only one headshot to kill at most ranges.
The Deagle can be quite hard to master, though. If you miss, you're probably going to end up dead. But its cheap price, high damage output, great penetration, and long-range effectiveness can result in some pretty sick outplays. Maybe it's time to dedicate more aim training hours to master the Deagle.
USP-S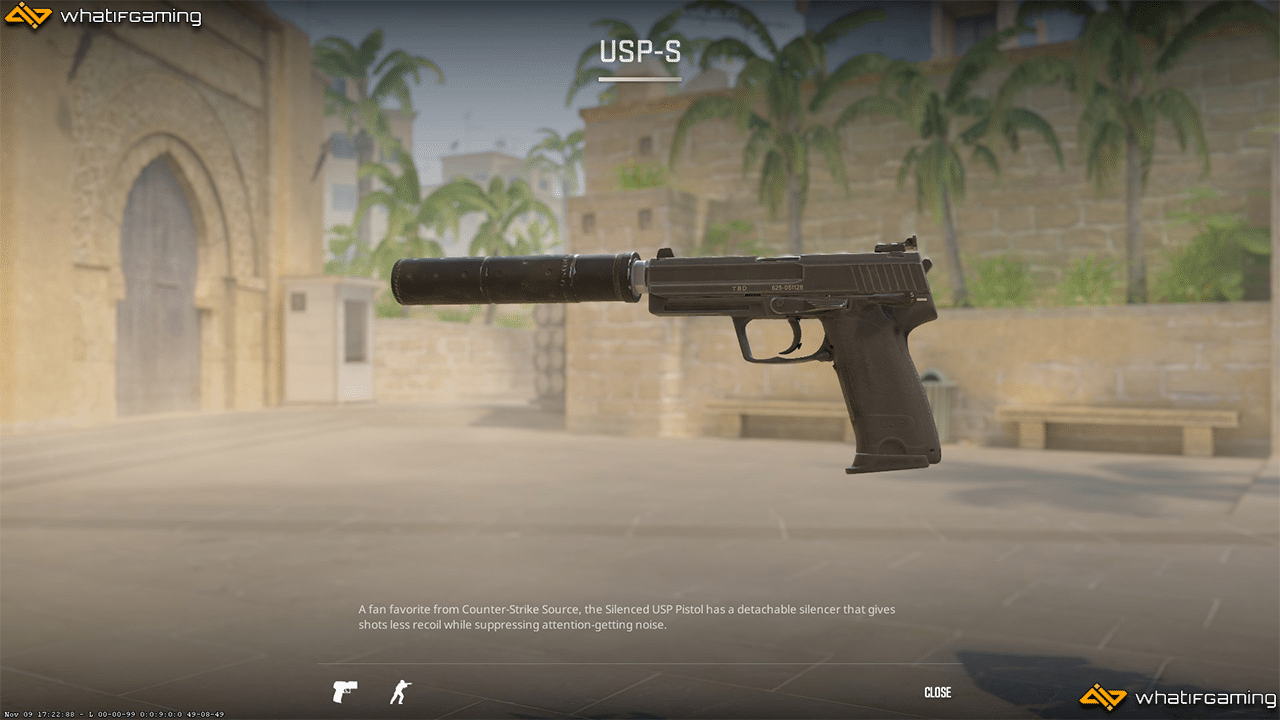 The USP-S is an alternative spawn pistol to the P2000 for CTs. It's surprising to see a free weapon that has so much potential like the USP-S. Headshots will automatically kill enemies that don't have armor but will leave them limping if they do.
It's a dependable weapon regardless of range and is a reliable sidearm for clutch situations. The silencer is great for hiding your location and helps make the USP-S highly accurate. If you haven't switched your CT pistol to the USP-S, I highly suggest doing it now.
SG 553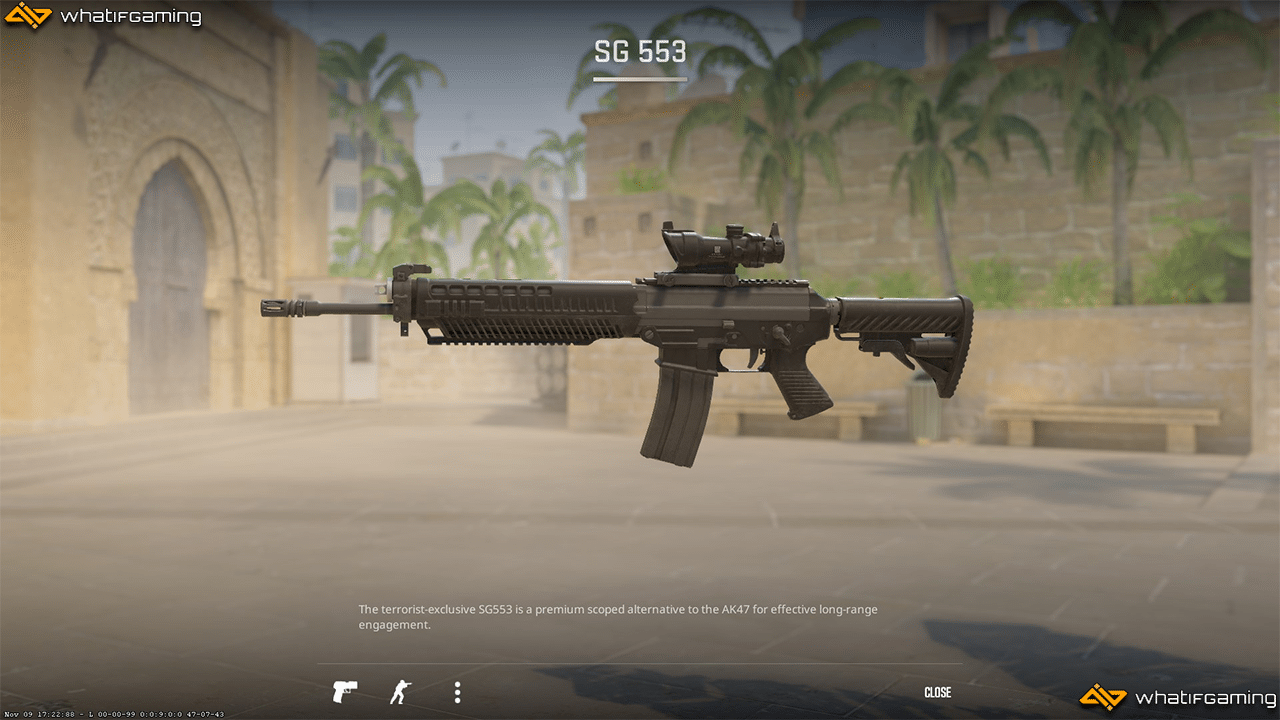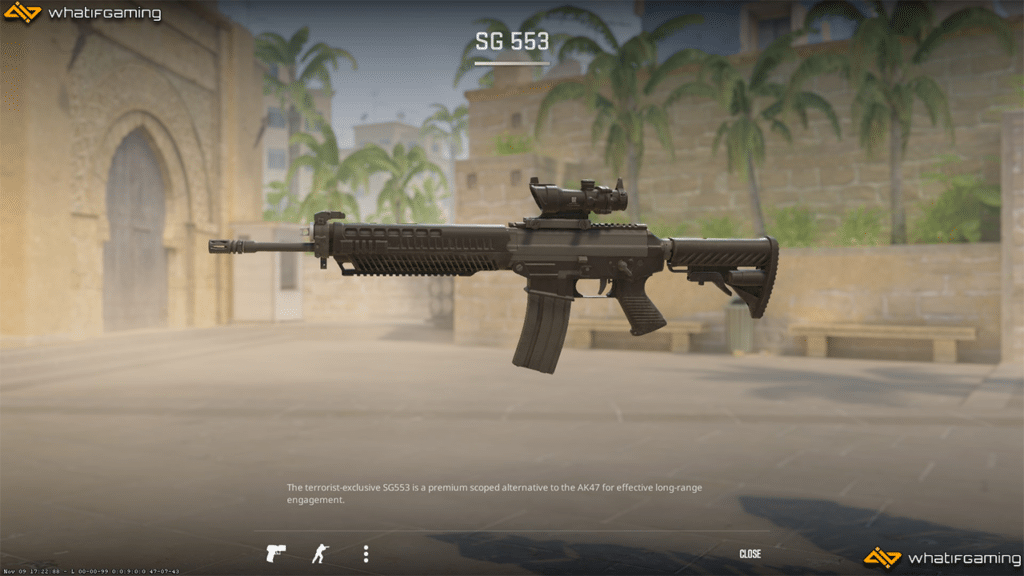 Another rifle makes an appearance on our list. This time, it also comes with a scope. The SG 553 is another T-side exclusive weapon that can kill enemies with one shot to the head. It's a bit more expensive than the old and reliable AK-47, but it has a tighter recoil pattern and is better for long-range battles.
Of course, this CS:GO weapon does have some drawbacks. Compared to other rifles, it has a slower rate of fire, offers less mobility, and lower base damage. However, it's a great weapon for beginners and is great at holding angles, thanks to the added scope.
MAC-10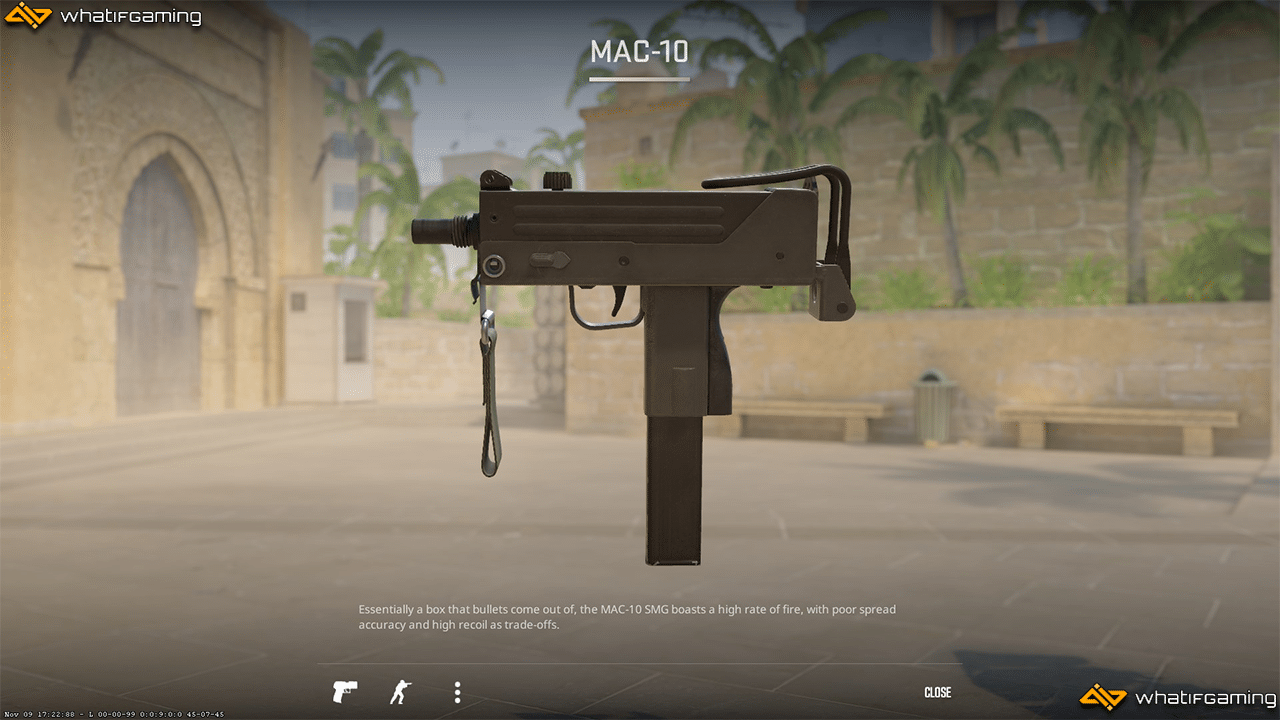 The rise of the run-and-gun meta is evident in CS2; nothing reflects this more than the prevalence of SMGs. The cheap and fast-firing MAC-10 can easily outclass more expensive rifles in up-close battles, easily turning the tides during supposedly save rounds.
The MAC-10 isn't without its flaws, though. An entire clip can be unleashed within a few sprays, leaving little ammo left if you encounter multiple enemies. It's also unreliable in medium-range battles, making your attack routes a bit predictable. There's still no denying that it provides incredible value at $1,050 credits, though.
MP9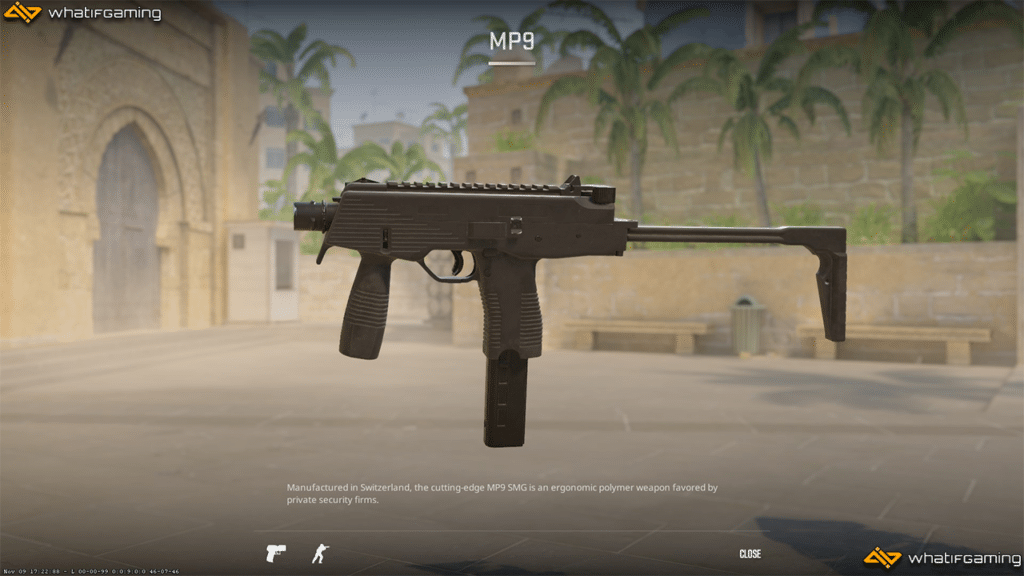 Of course, Terrorists can't have all the run-and-gun action to themselves. The MP9 is another solid and cheap yet effective SMG that has entered the meta in CS2. It also excels in close-quarters combat, helping you get a quick kill or two, along with a weapon upgrade to finish the round off.
Like most SMGs, it struggles in longer ranges, leaving you to rely heavily on close corners and tight angles. Luckily, this is easier to achieve when defending sites. All you have to do is have the MP9 in hand and wait for enemies to come and spray your heart away.
XM1014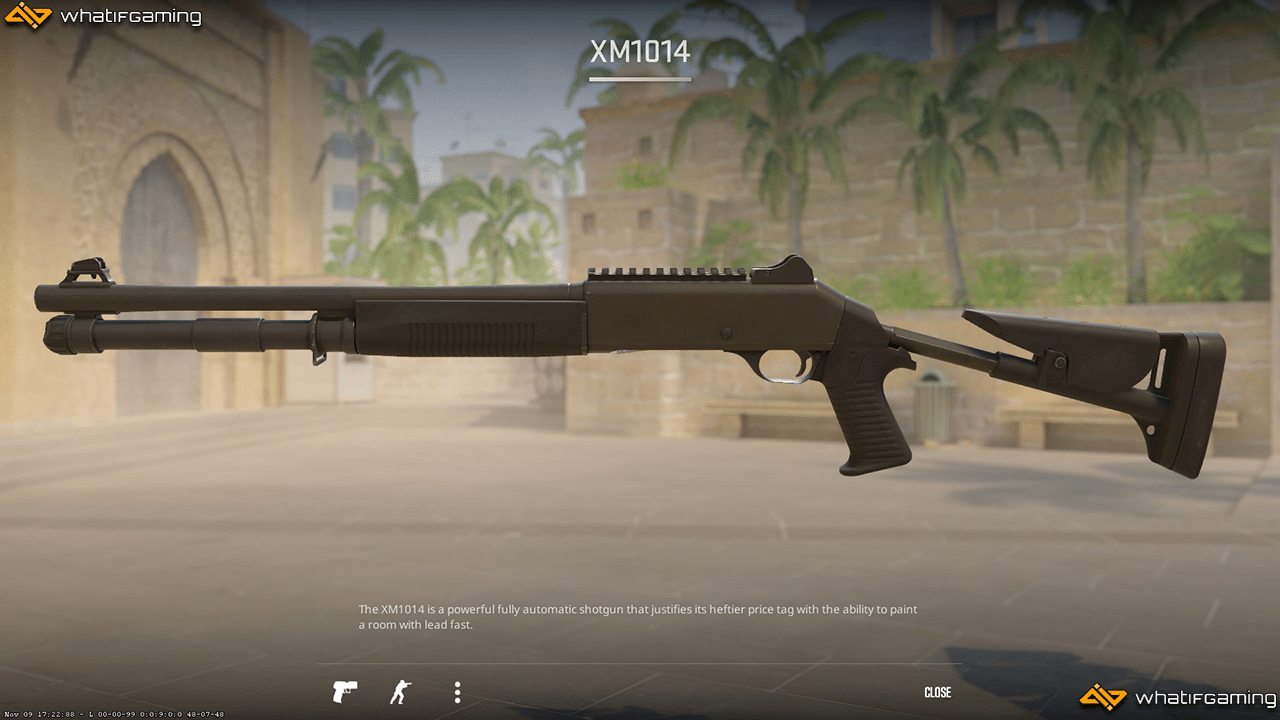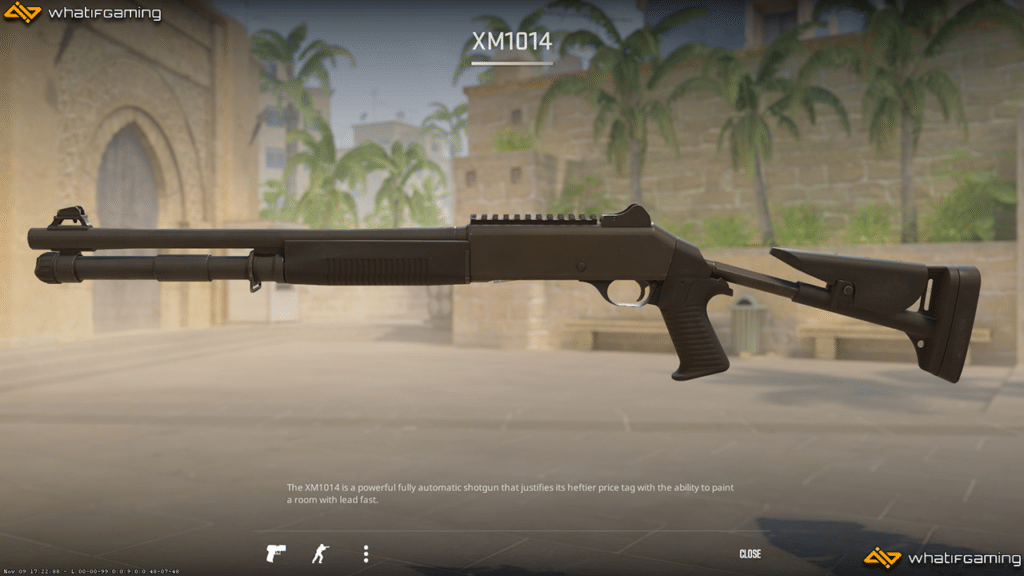 Finishing off my list of the best CS2 weapons is the XM1014. While this entry may come as a surprise to most, having the automatic shotgun can prove to be a worthy ally on specific maps. It's especially useful on the CT side when you're a little low on funds but don't want to go on a full save.
The XM1014 can be used to hold tight corners and surprise enemies with a splash of shells in their faces. However, it can also be used as a run-and-gun weapon in close to medium-range situations. If you're thinking that it only applies to low elo matches – you're wrong. It's also used by pros, proving how great the weapon is across all skill levels.
Conclusion
I believe the AK-47 is an unbeatable weapon in CS2. I mean, insane one-taps? Check. Cheap price? Check. Iconic status? Double-check. What more can you ask for in a gun? The awesome AK-47 skins are just a plus at this point.