If you are looking to play the best Tycoon games in Roblox, then you have come to the right guide. This guide will dive deep into the 10 best Roblox Tycoon games. We will classify them based on multiple factors such as map size, customization, and replayability. So without wasting any time, let's dive into the best 10 Roblox Tycoon games.
Tycoon games are common in Roblox because they are straightforward and fun. You can always come back to them with new content to explore. You can manage prisons, hospitals, airports, resorts, and so much more in these tycoon games. So if you are a fan of management-style games, you will have a blast playing these tycoon games.
Gym Tycoon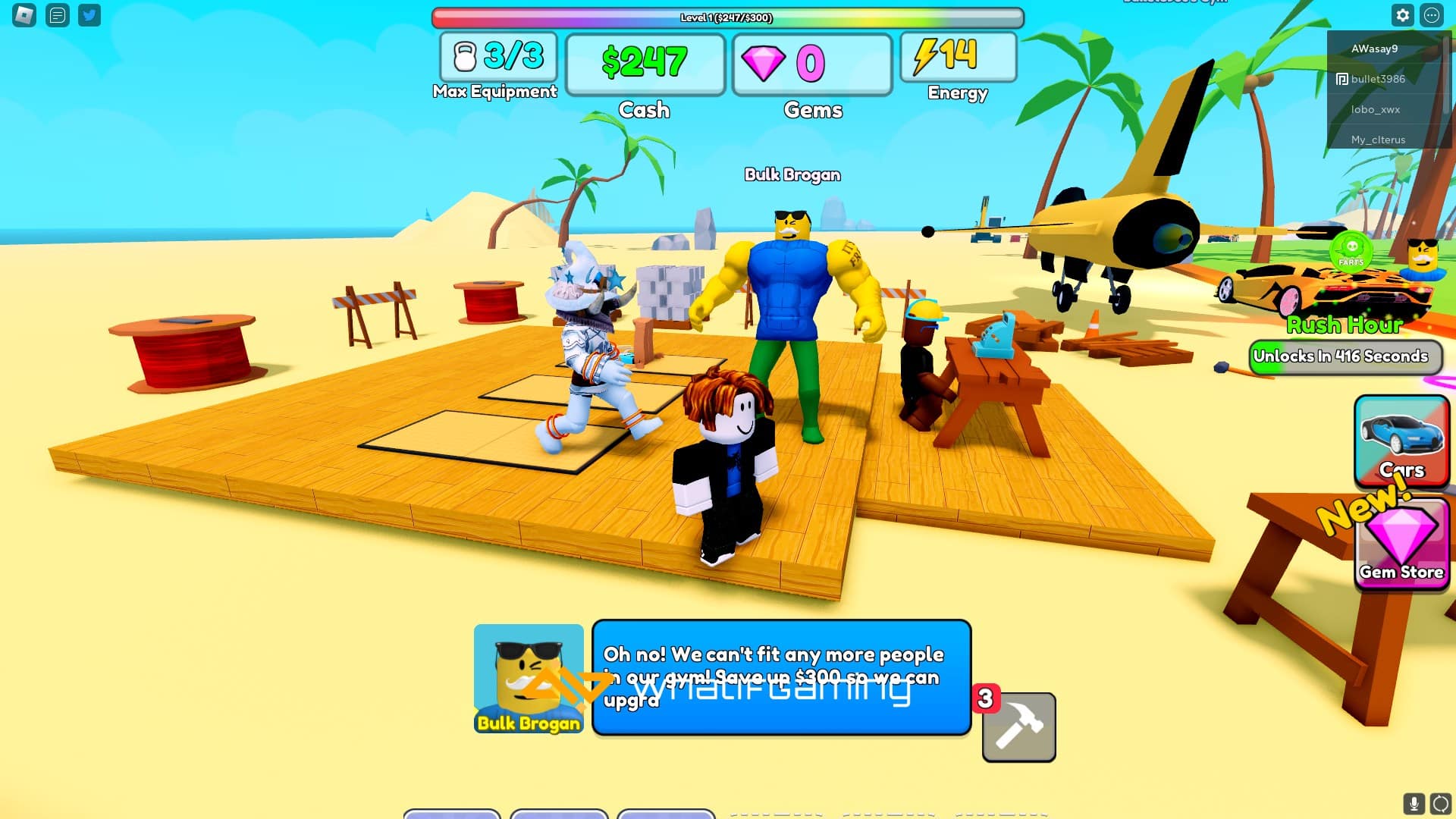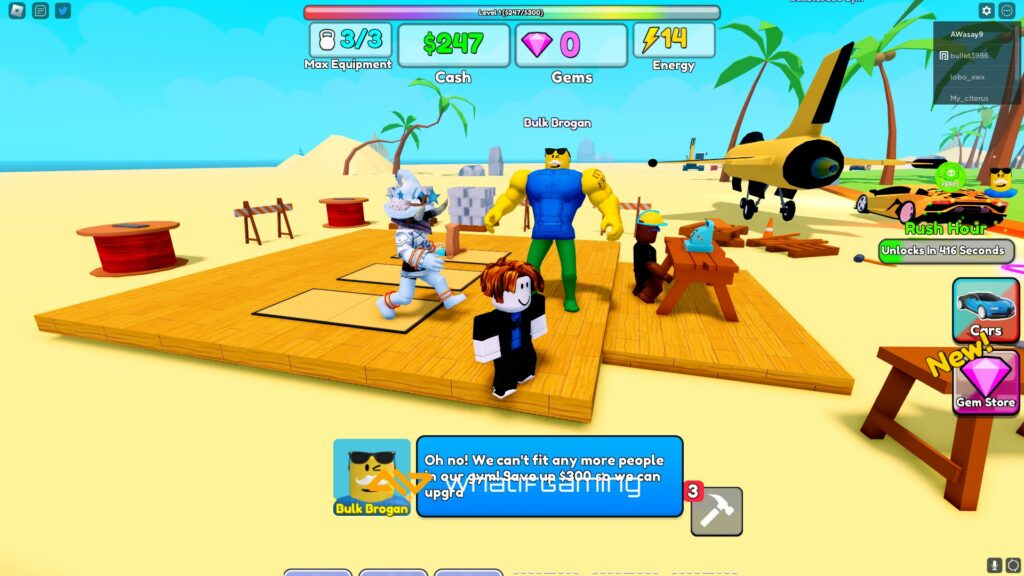 Gym Tycoon is my personal favorite tycoon game in Roblox because this game learned from the shortcomings of older Gym Tycoons, so it is the best Roblox tycoon game currently available. In this game, the task is simple and straightforward. You must work out, get bigger, earn money, and dominate the other gyms on the server. The more you work out, the more money you will earn.
When starting out in the game, your character will be small, and you will be lifting light weights on the beach. After lifting for some time, you will eventually grow in size and have accumulated enough wealth to buy some better equipment. Having better equipment will allow you to grow even bigger.
After that, you can start flexing on the other players in the server by showing off your gains. In this game, you are rewarded by lifting heavy weights, so start lifting and get bigger!
Hospital Tycoon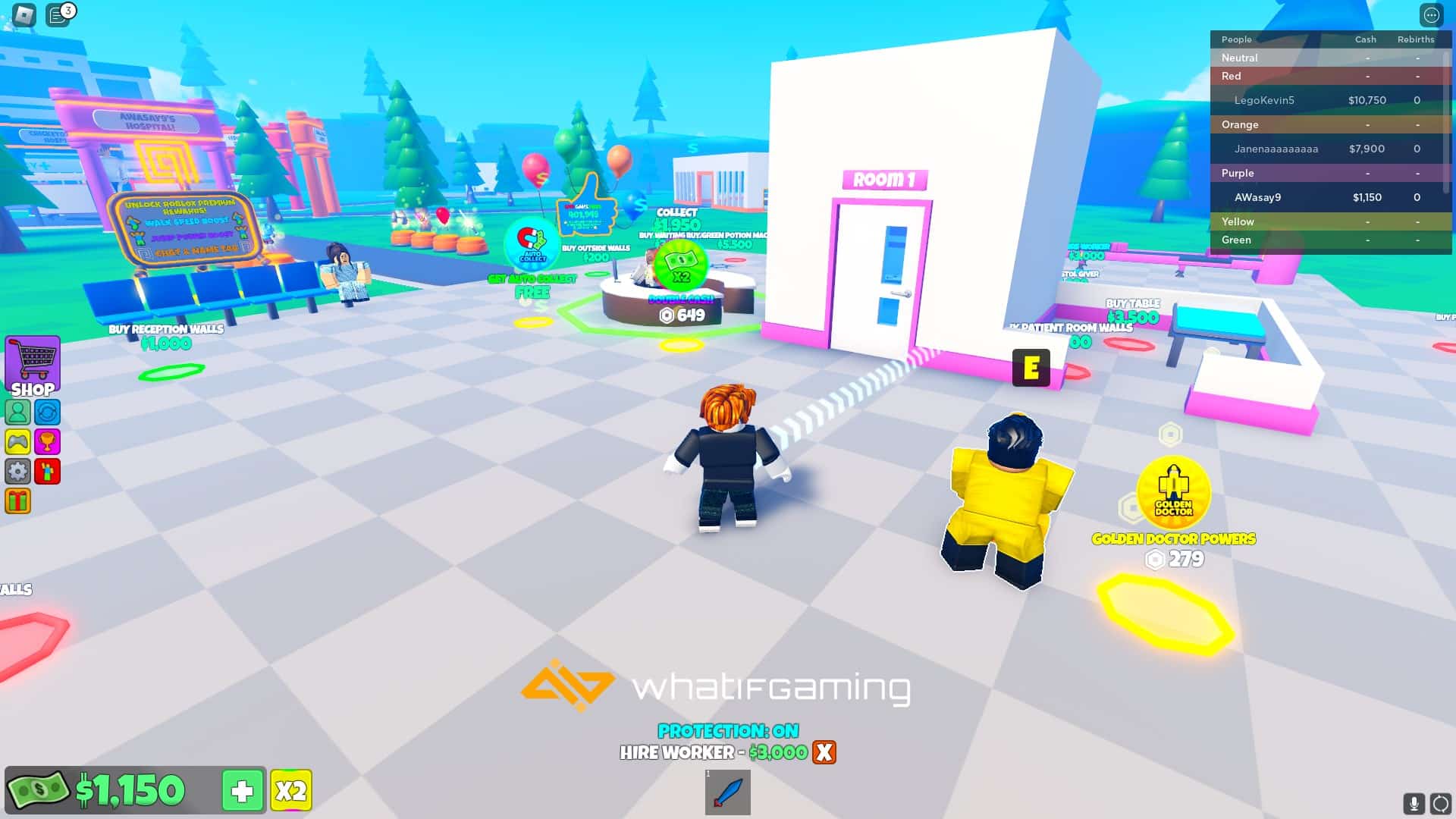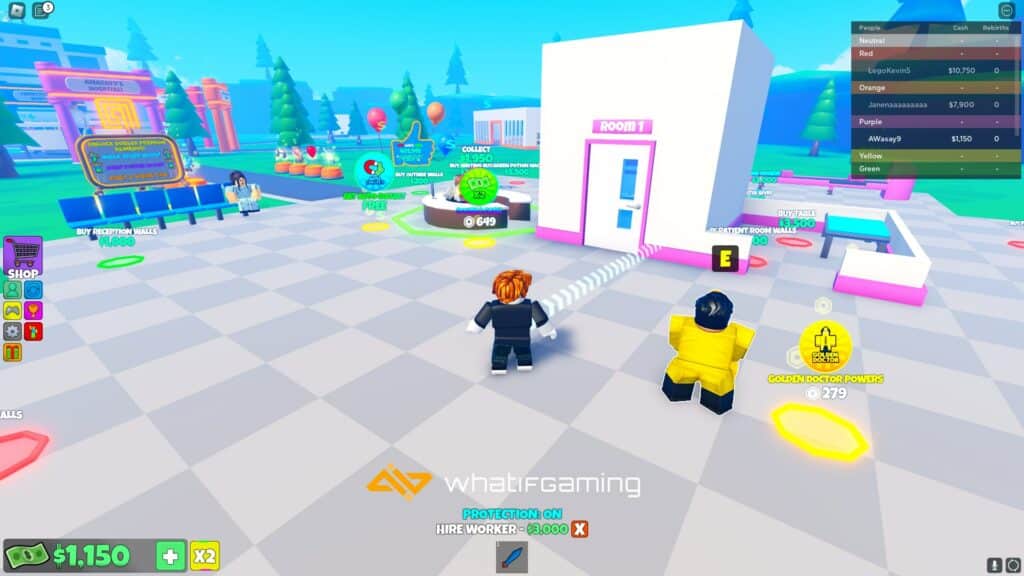 Hospital Tycoon is a tycoon that was released not too long ago. It is currently one of the most popular tycoon games in Roblox. It is the game to check out if you are into tycoon games about building and planning because you have to manage a hospital in this game.
Currently, it is having a brand new Xmas update, which introduced new holiday-themed items and cosmetics to use in your hospital. One of the best features I like about this game is that you can reset your progress. After resetting your progress, your hospital is destroyed, but once you restart, your hospital will have increased income.
As you progress in this game, you will unlock new rooms and have upgraded hospital equipment, which will allow you to heal new patients. In this game, you can meet patients and treat their problems. You can play this game with or without your friends. However, keep in mind that there is no competition in this game. It's all about you having the biggest and most successful hospital. If you want to play with your friends, you can create a private server, so you don't have to deal with hundreds of random players.
Youtuber Tycoon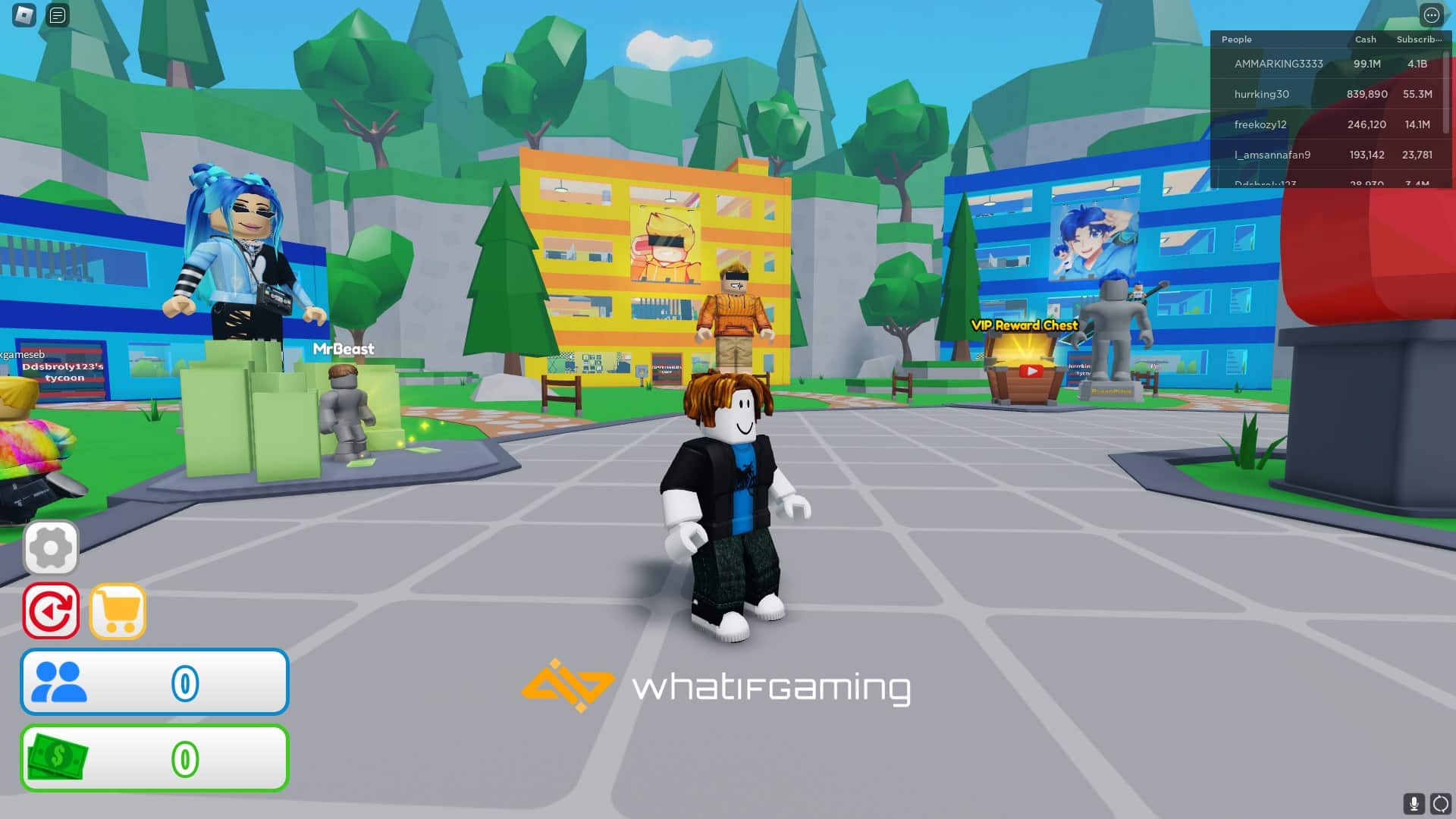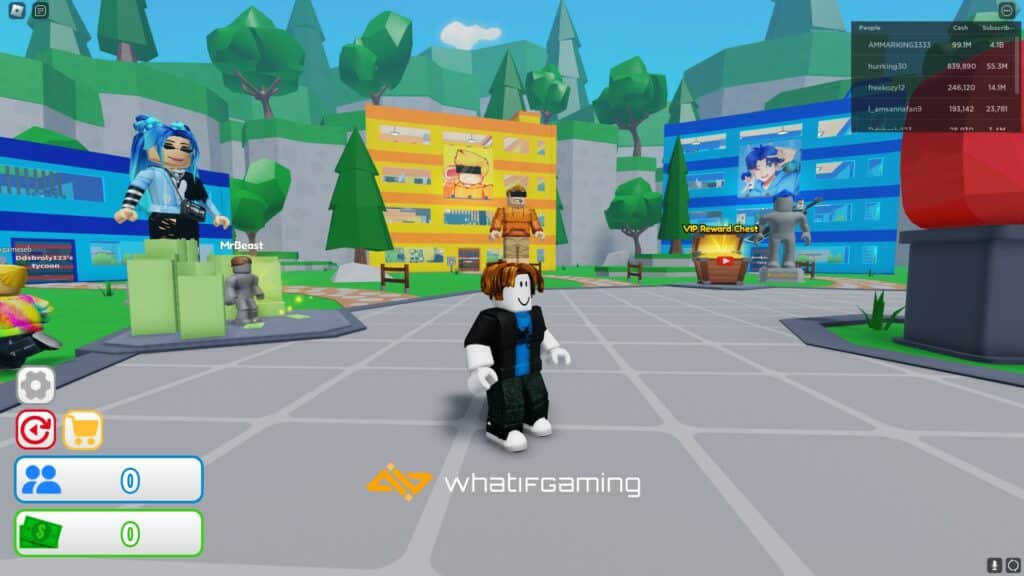 Youtuber Tycoon is the perfect game to fulfill your fantasy of becoming a well-known Youtuber. In this game, you can earn cash from a conveyor belt and buy more tools to increase your revenue. This can help you level up quickly. Having better gear will allow you to increase your subscribers. You have to sit down at your computer to record and edit videos so that you can earn new subscribers.
The aim of this game is simple: all you have to do is earn cash, get subs, and make a full-fledged studio for your YouTube channel. You can build up to four floors currently in the game, which is more than enough because you can fill the studio with great aesthetic pieces of furniture.
Tropical Resort Tycoon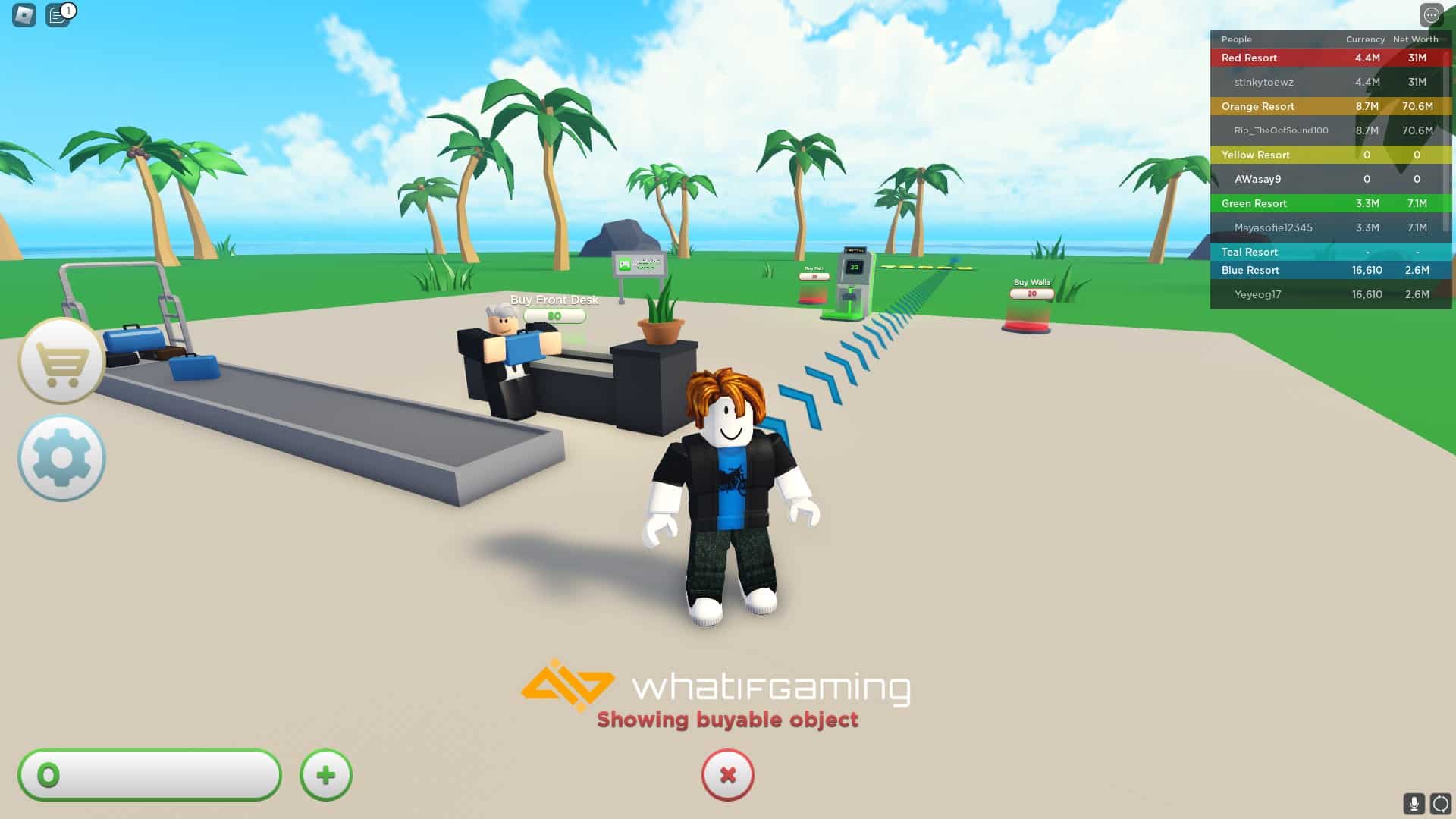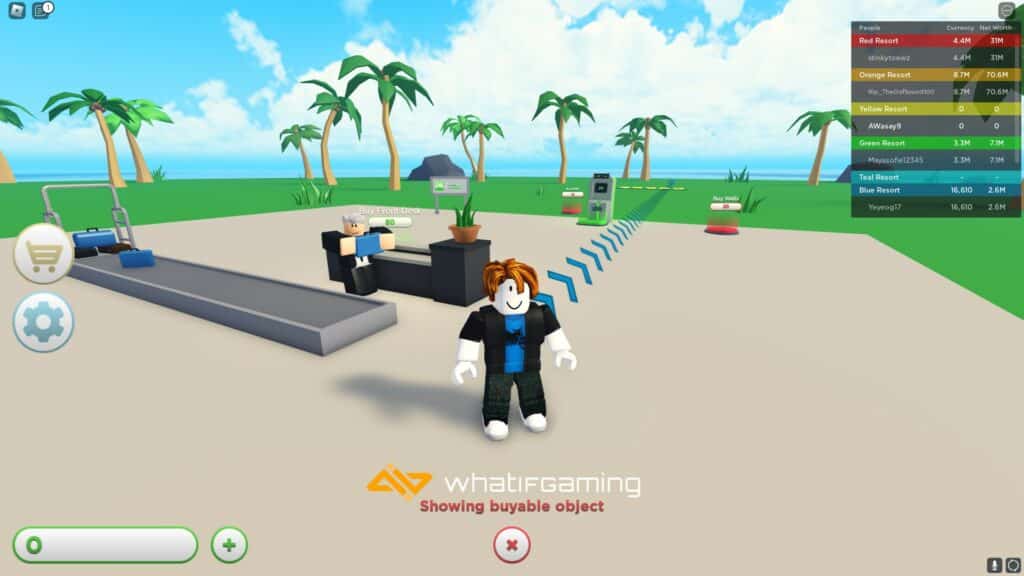 Tropical Resort Tycoon is currently a very popular tycoon game on Roblox. In this game, you can build an entire Resort from the ground up, with all sorts of buildings, attractions, and vehicles. You can complete challenges to earn money so that you can unlock new buildings and features for your resort.
The island you can build your resort on is massive, and all of it can be covered with new buildings, not to mention you can also explore it all on foot. In the newest update, you can build an airport in your resort, which allows you to have international tourists. The airport expansion also includes two new vehicles and some minor bug fixes. So if you ever wanted to own a resort with a working airport, this is the best chance you are going to have, so jump right in without further ado.
Airport Tycoon!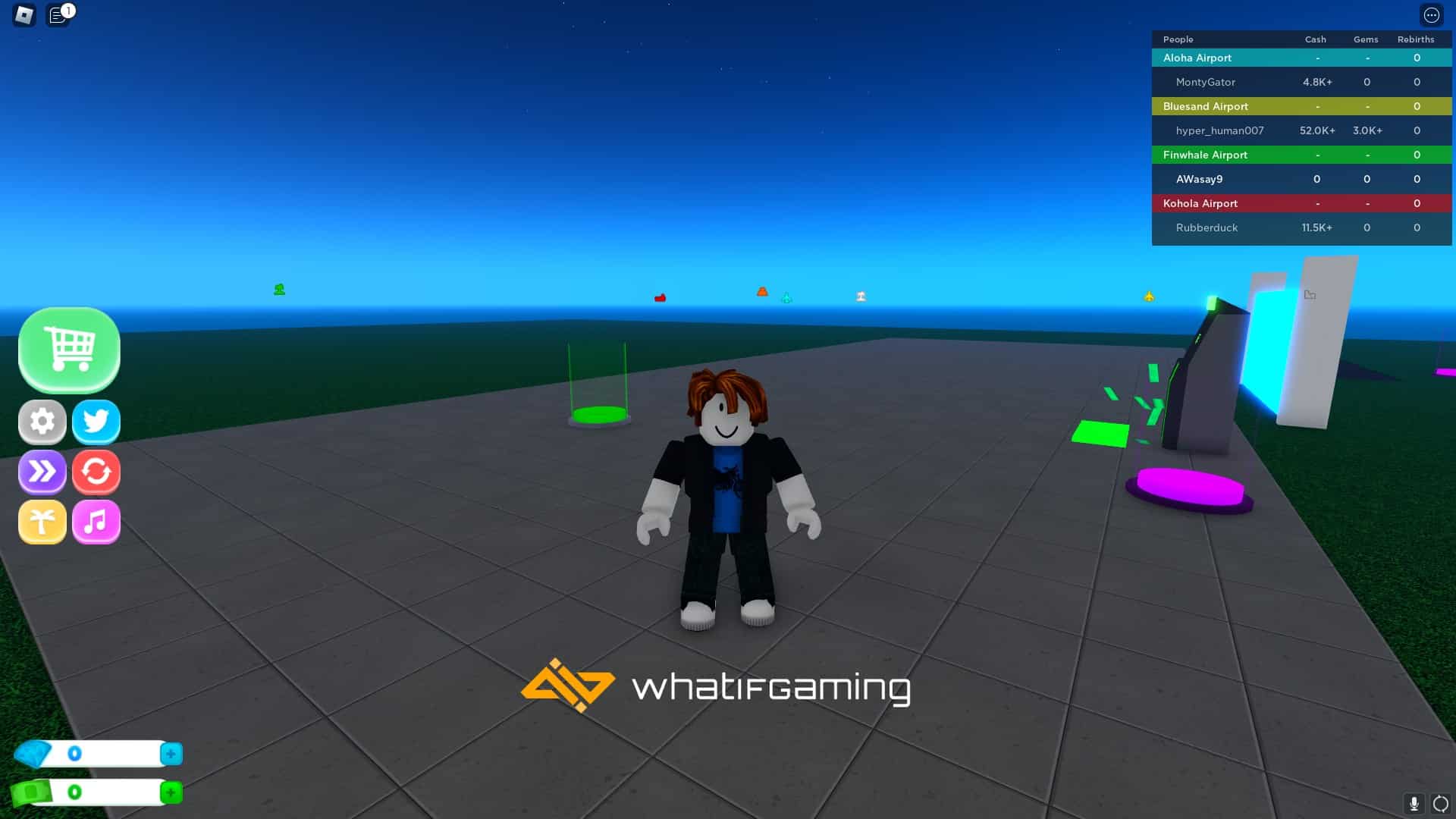 Airport Tycoon is very similar to Hospital Tycoon because instead of running a hospital, you have to run a successful airport in this game. This game is still actively updated with new planes, cosmetic items, and new buildings to upgrade your airport with. Not to mention in Airport Tycoon, you can not only manage your airport, but you can also fly a plane to and from the airport to go explore the map.
Regular updates bring new content. The newest update has added in new planes, some new attractions to place in your airports, such as a boardwalk and a Ferris wheel, and some new exciting locations that you can visit on your next adventure when flying a plane.
Ultra Power Tycoon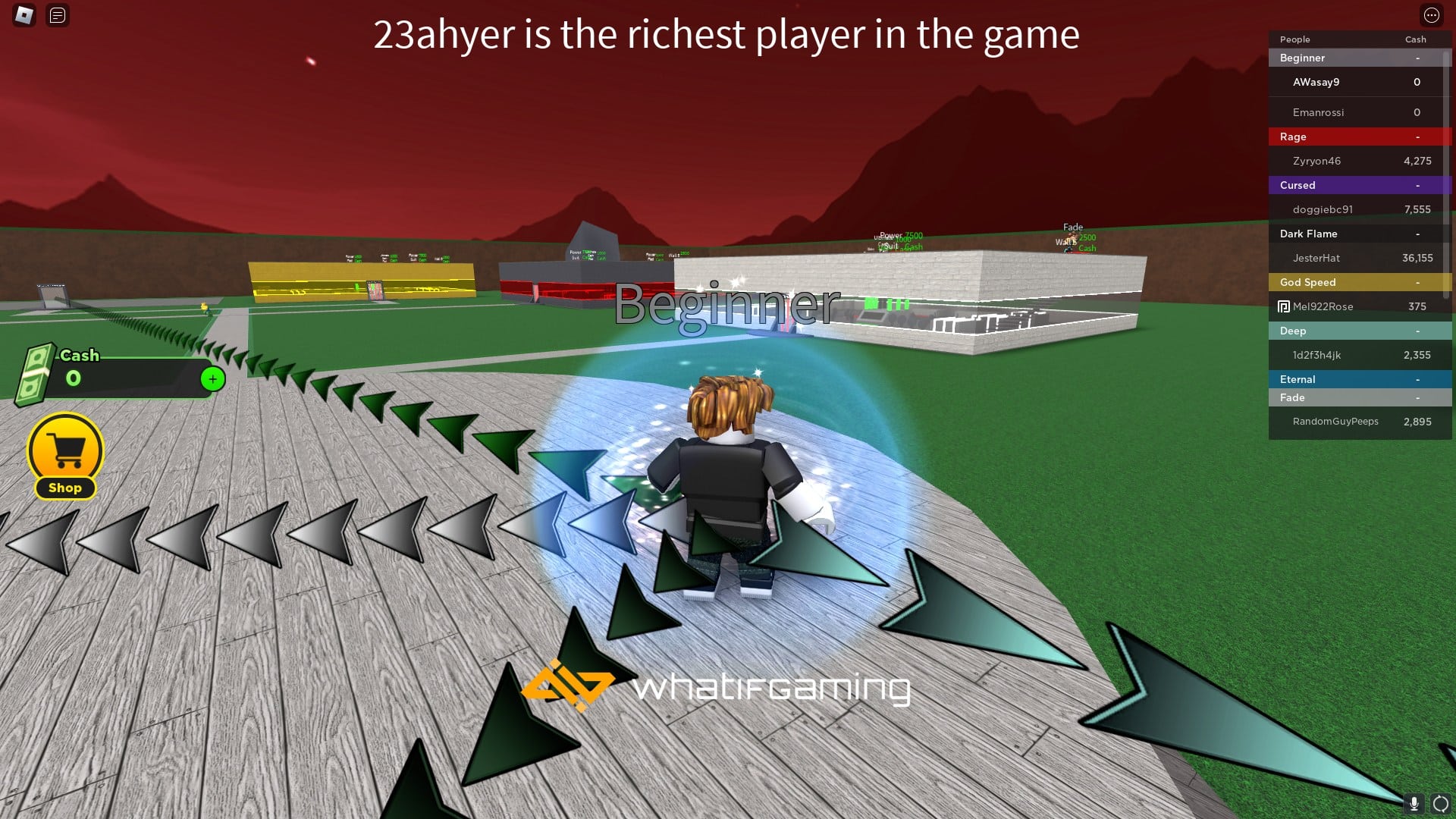 Ultra Power Tycoon is a game in which you have to level up your character in order to unlock superpowers. You can train various heroes with special powers that you can then send out as a team to defeat OOF enemies. The game is regularly updated with new content, so you can always have new content in this game to play, so you can regularly revisit the game.
It is going to be a slow ride at the start, but once you get the hang of the game, you will start enjoying what the game has to offer because there are loads of different powers that you can use in this game. After you have accumulated superpowers, you can go out and attack different players.
Prison Tycoon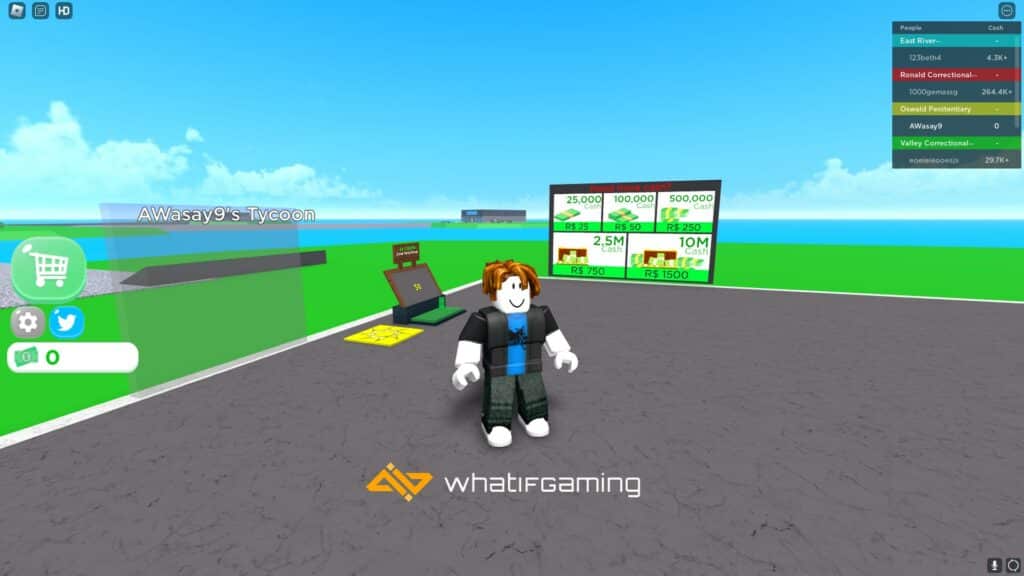 Prison Tycoon is one of my favorite tycoon games in Roblox because you can literally run a fully-fledged prison. However, this game has more depth than just building a prison because the game's main aim is to play and unlock new and powerful weapons. Once you have enough cash and powerful weapons, you can then go and attack different prisons.
In Prison Tycoon, you can build an entire prison that is surrounded by walls, fences, and guards. as well as electricity generators and weapons. And much more you can dive into. However, keep in mind that you can also get invaded by some powerful players, so always keep your defenses up and upgraded because you can never know when someone is about to attack you. 
2 Player Computer Tycoon
2 Player Computer Tycoon is a tycoon game that slightly differs from the other tycoon games in this list because it is a team-based tycoon game. In this game, you have to work together with a team that can be you and your friend or someone random. To scale up your empire by becoming the biggest tycoon in the server, you can expand your tycoon by winning points and installing bigger and better computers. You can win points when the timer ends. Points are used to unlock new cosmetics and other items.
The main goal of this game is to build a bigger building and have the highest quality of computers available. You will start out with a 90's computer with a CRT monitor and a huge keyboard. But after playing for a while, you will slowly level up and unlock triple-stacked gaming setups with slim keyboards and OLED panels. And we need to remember the gaming chairs, of course. So if you are trying to make an empire with a friend, this is the game to pick up.
Anime Tycoon
Anime Tycoon is going to be your favourite tycoon game if you are a fan of anime because the whole purpose of this game is to build a collection of the best anime characters that you can find. Buy and sell characters to make money and expand your character collection.
In this game, you can play as your favourite anime characters, such as Deku, Goku and Naruto. The more cash you can earn, the more characters you can buy. You can use these characters in battles with other NPCs to test out the powers of your new characters with swords and magic.
Mega Mansion Tycoon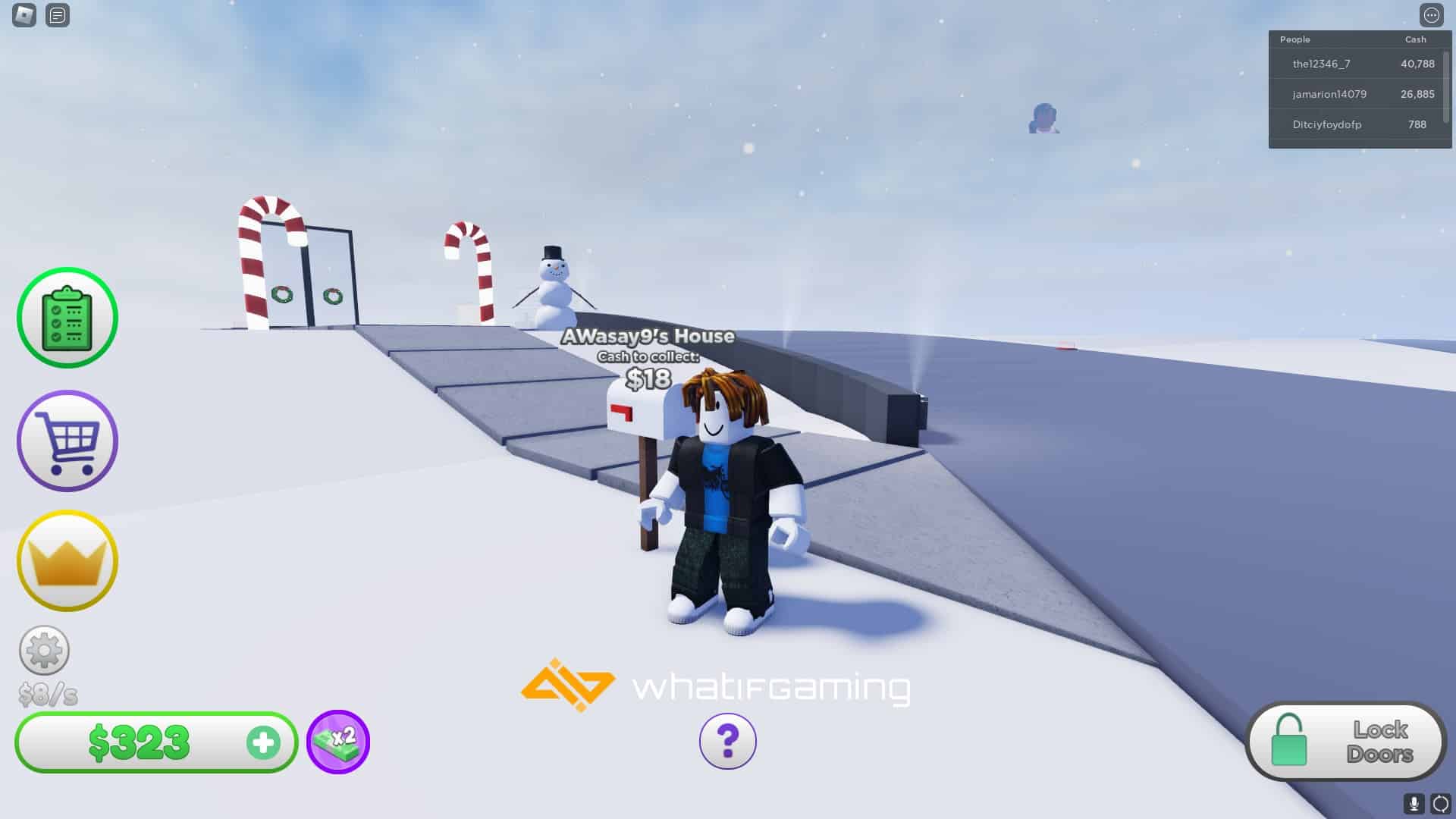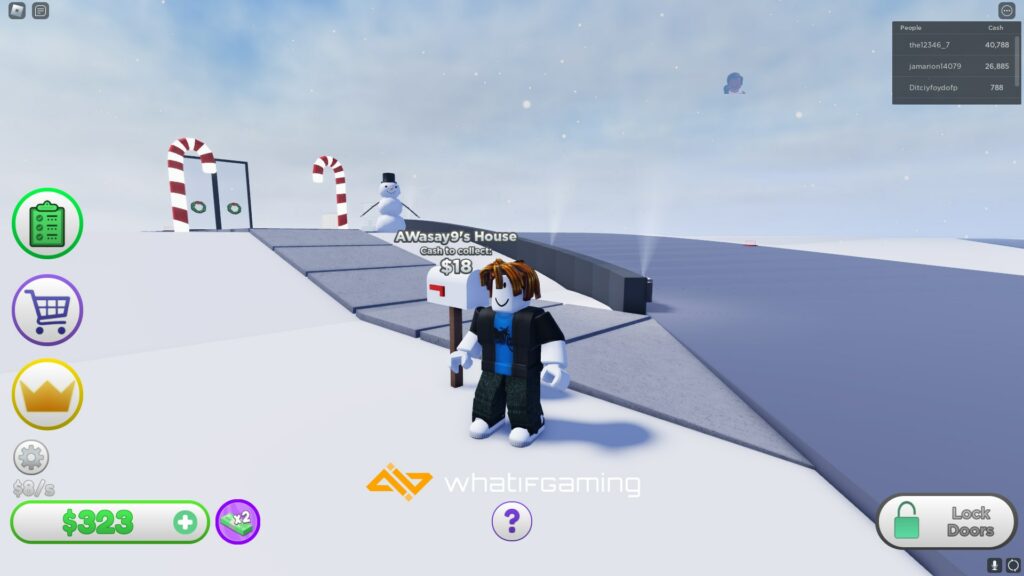 Mega Mansion Tycoon is a popular tycoon game right now on Roblox. It allows you to build and decorate a luxurious mansion. You can install huge TVs, chandeliers, and a huge garage that can store all your fancy cars. After building a stunning mansion, you can always invite your friends over to showcase your house.
Remember, it also has some roleplaying features. This means you can walk around town, visit and talk to other players, and visit their houses. You can even race with the other players using your cars. The game receives regular updates with new content, so you can always come back to this game and expect something new. This game is very similar to Sims, so if you are a fan of that series, you will definitely enjoy playing the Mega Mansion Tycoon, so make sure to check this game out.
Conclusion
This was our take on the best 10 Tycoon games in Roblox. If this guide was helpful to you, please share it with your friends. Let us know in the comment section below if you have any suggestions. And if you want a specific genre to be covered, have a list of the best games.
Drop the down in the comments below. We would love to hear your feedback! Also, if you are a fan of RPG games, then check out our 10 best Roblox RPG Games list.